Check out this incredible video out of Panama City Beach Thursday as a tornado-warned storm moved onshore! Storms on Thursday produced hail up to golf ball size in most of the Panhandle, gusty winds upwards of 70 mph, and tornadoes. The severe risk encompasses much of the eastern Seaboard today as the cold front pushes through. There will be a threat for damaging winds and hail, though an isolated tornado can't be ruled out. Expect the chance for an isolated strong storm before noon, with the best chance for a severe storm in the middle of the afternoon.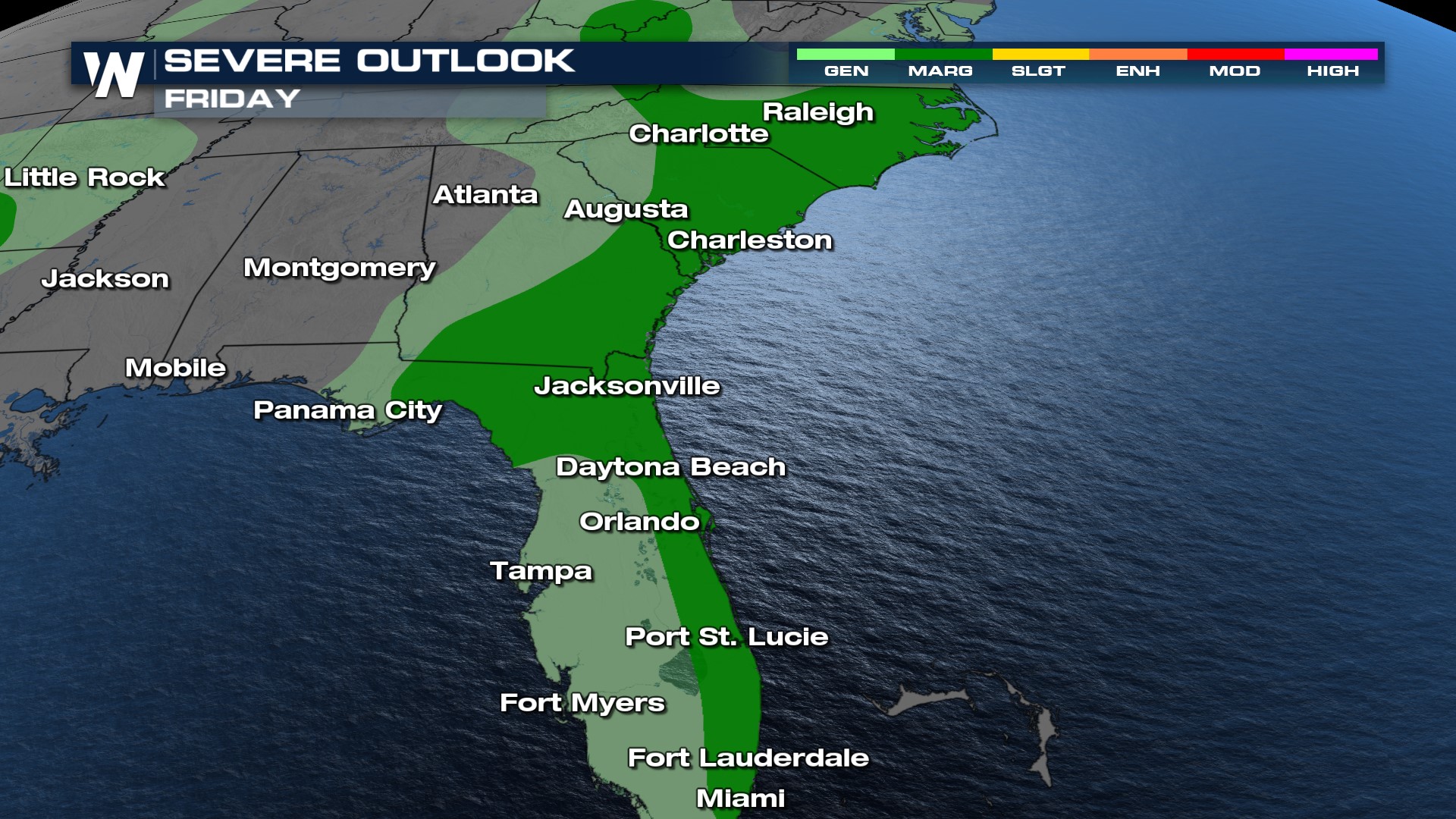 In the Carolinas and Georgia, the severe weather threat ramps up this evening as the cold front and area of low pressure moves through. The other factor will be heavy rain leading to the flash flood concern. Any storm has the potential for heavy rainfall rates and subsequent flooding of urban areas. Keep this in mind for Friday along the I-95 corridor, especially in the mid-Atlantic. Through Saturday morning rainfall amounts will average between 1-2 inches for much of central and eastern Florida. Locally higher totals upwards of 4" could lead to pockets of flooding.
Stay with WeatherNation for the latest severe weather updates. More in your Eastern Regional Forecast, always :10 past the hour.