As we head through the work week, rounds of severe weather are expected in the central and southern Plains. A stalled low pressure system on the lee (east) side of the Rockies and connected dry line will be areas of focus for severe storm development.
RELATED ARTICLES:
Monday severe risk:
Another Day of Severe Weather for the Southern Plains
Flooding potential:
Flood Concerns for the Central and Southern Plains
Tuesday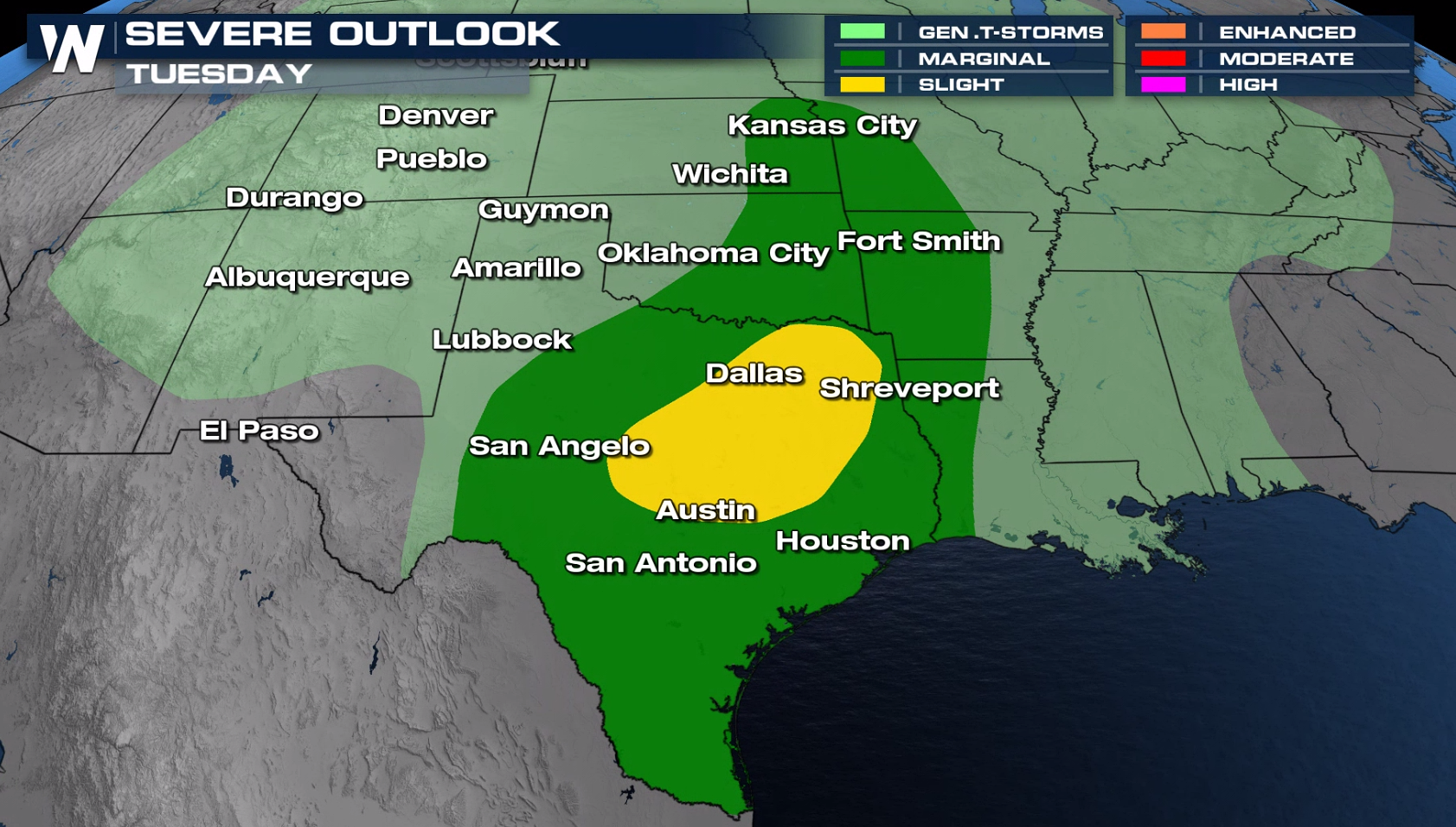 There is a level II threat, or 'slight' risk for severe storms on Tuesday for eastern Texas. A marginal risk extends from the Rio Grande of Texas to near Kansas City. At this time, damaging winds over 58 mph and large hail over 1" in diameter are the primary threats, but an isolated tornado or two is also possible.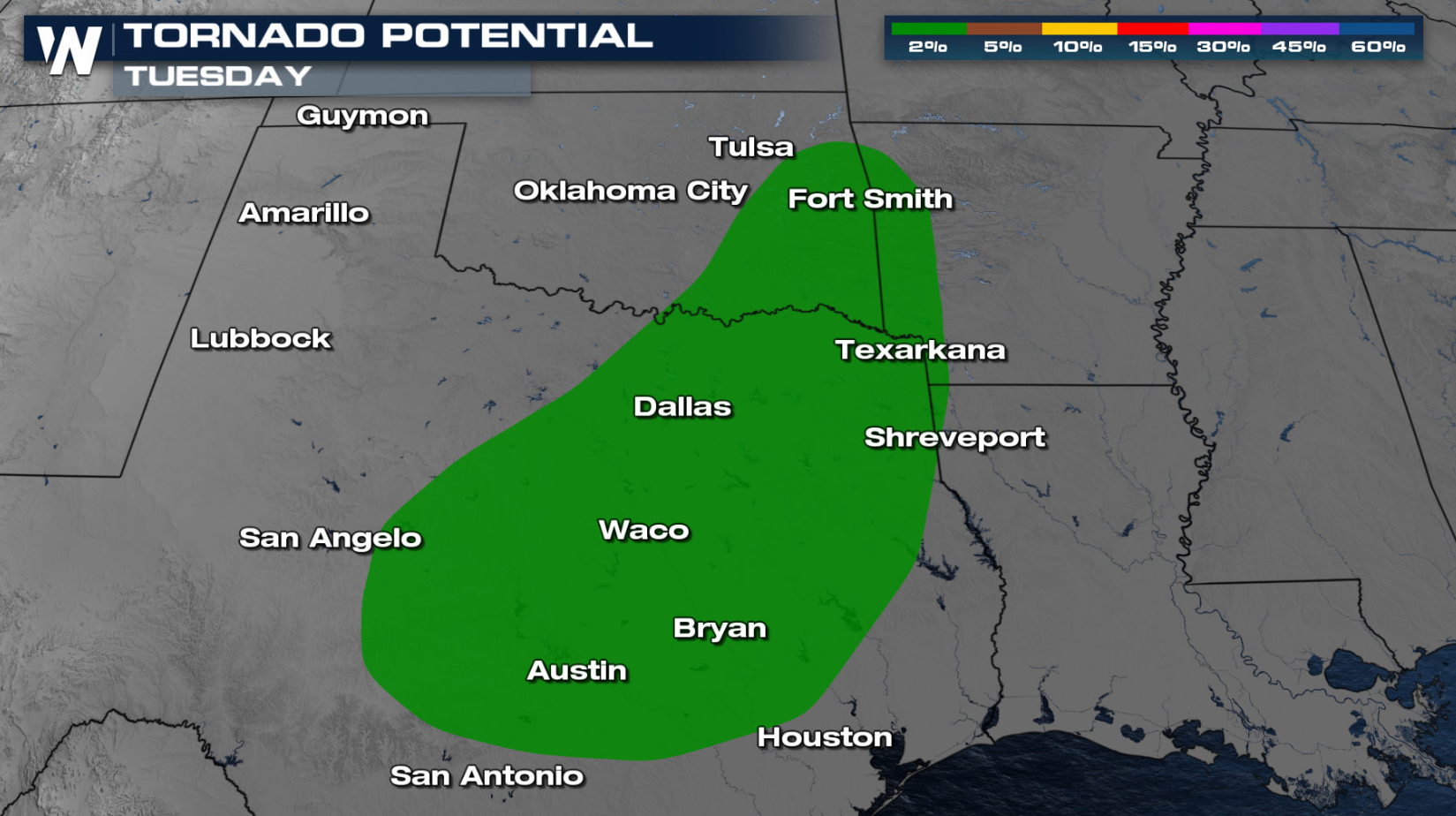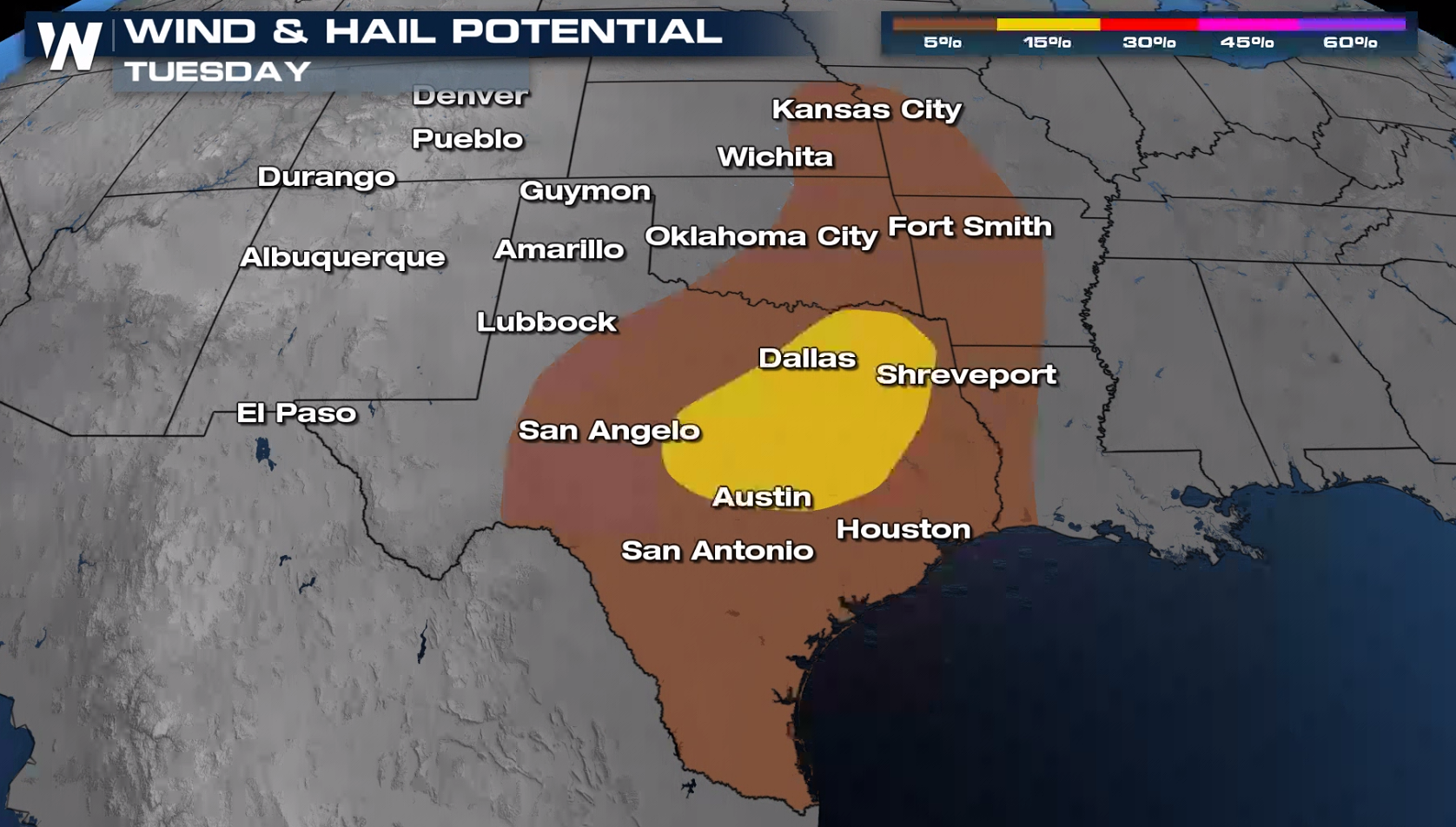 Numerous thunderstorms will be found in the central and southern Plains Tuesday. Storms are expected to be rather potent from eastern Oklahoma into eastern Texas during the afternoon and evening hours. Storms may remain strong into early Wednesday morning, especially for eastern Texas.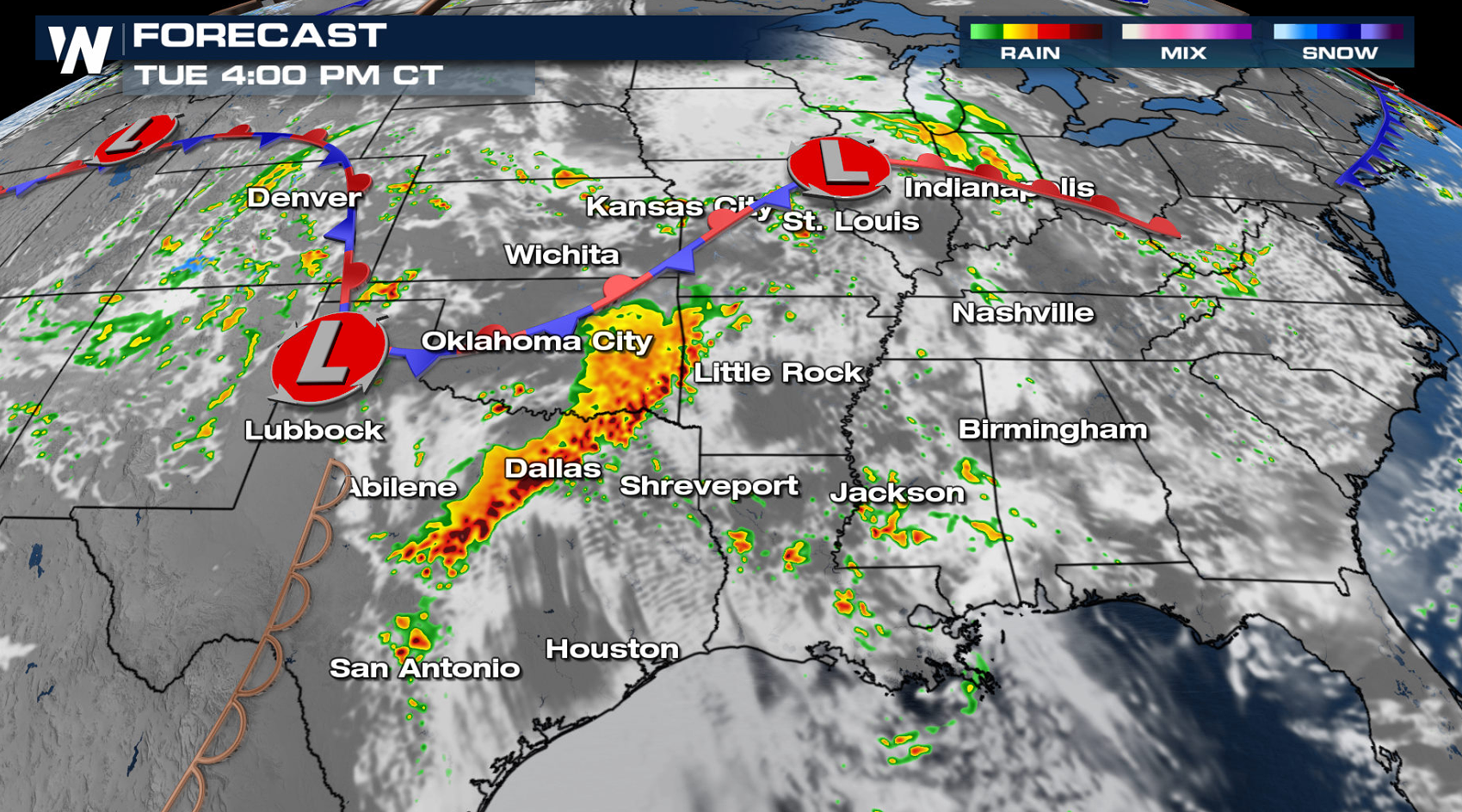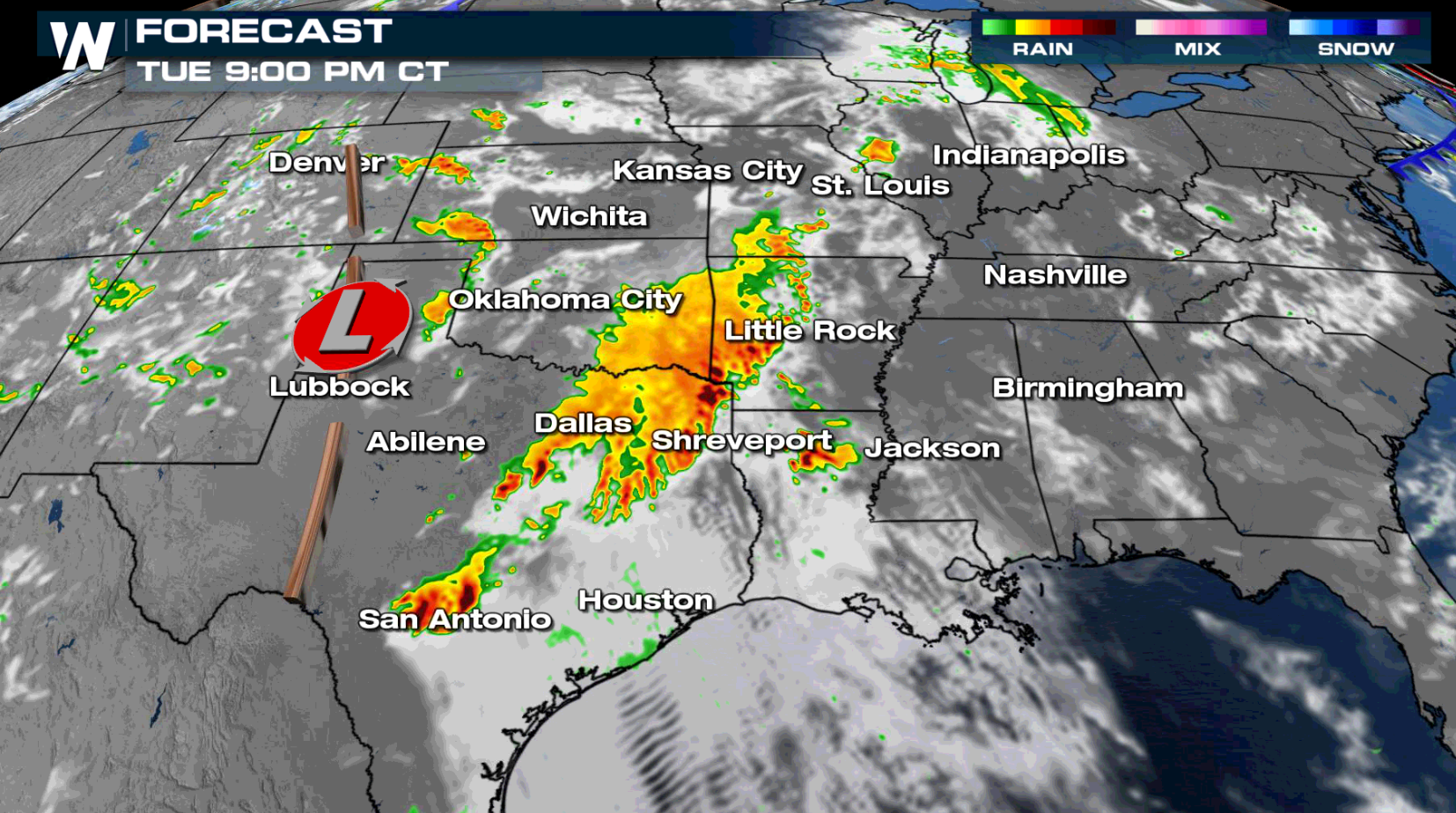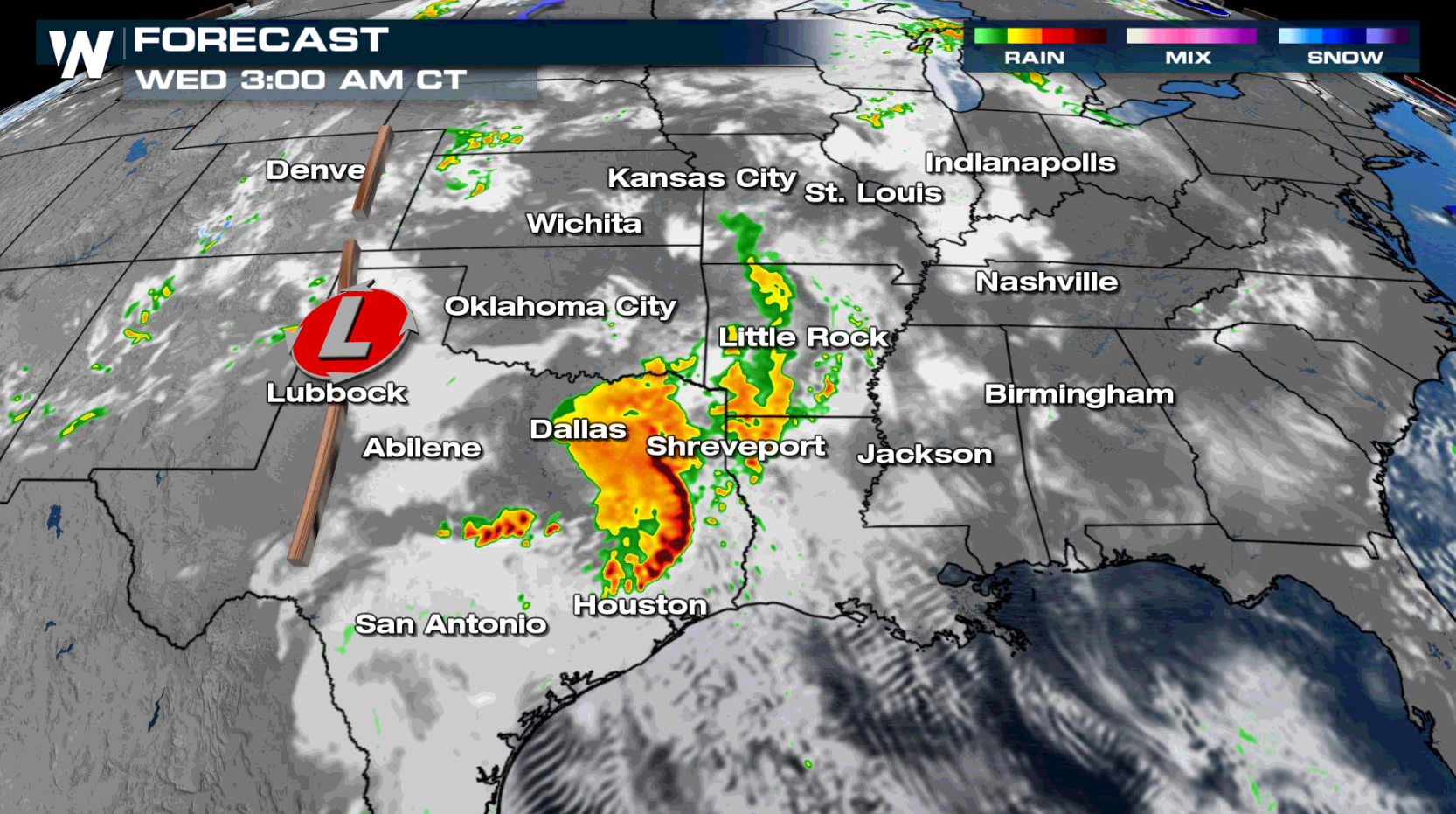 Wednesday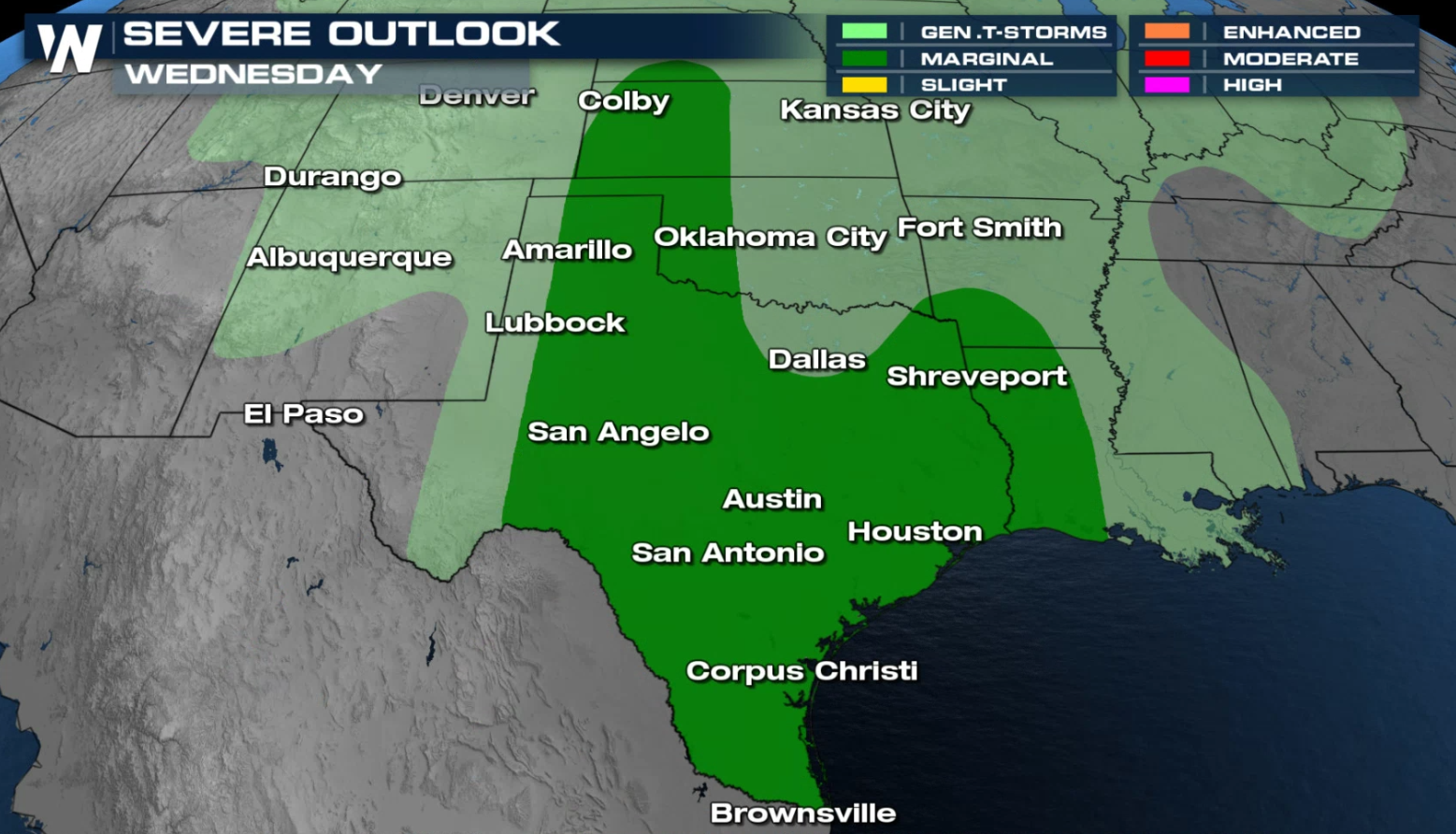 A marginal risk for severe thunderstorms (level 1 on a scale of 1 to 5) extends from Kansas to the Gulf of Mexico coastline in Louisiana and Texas. High instability and rich moisture will be present over the region, providing for the severe weather potential, especially near the dryline and weakening low pressure center.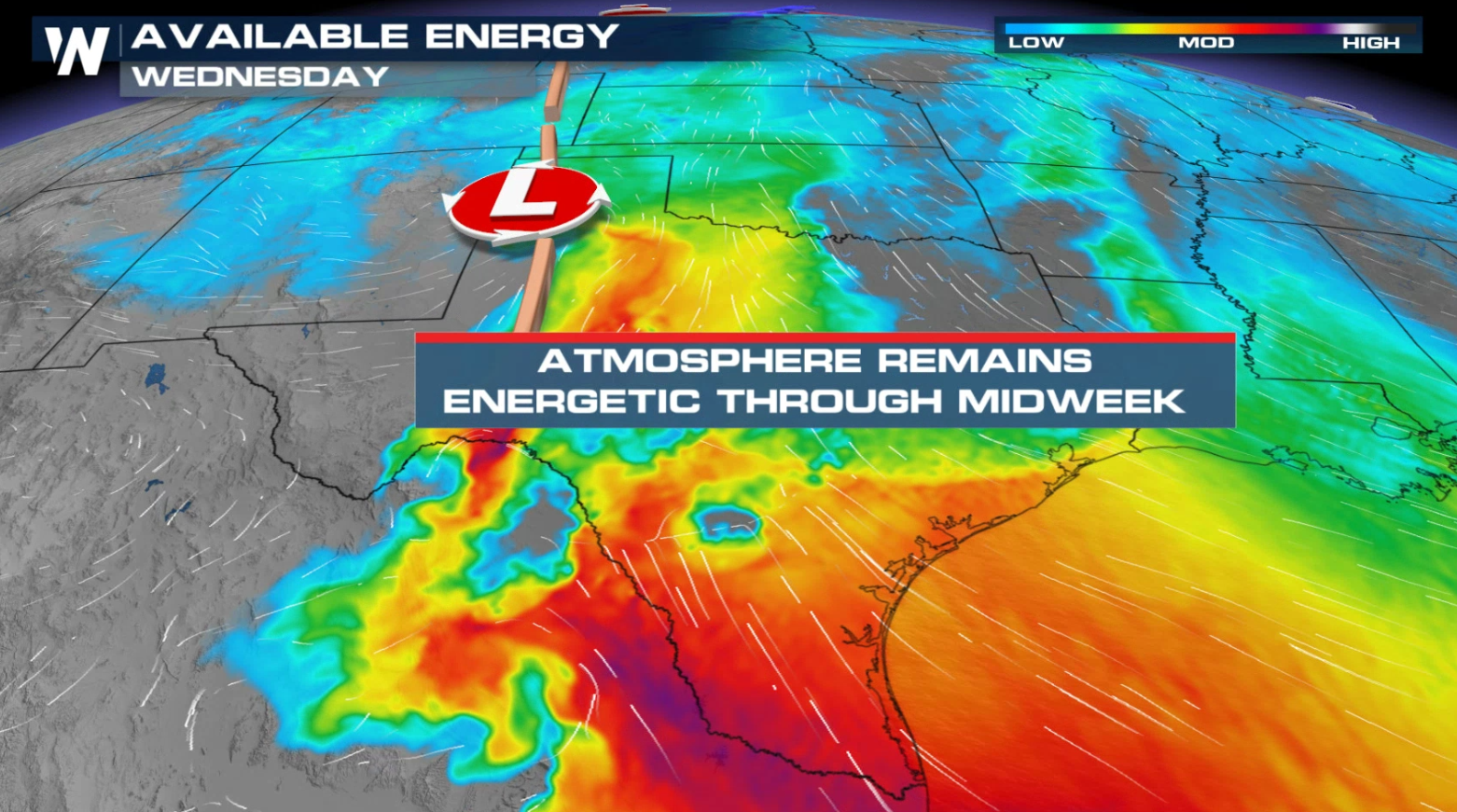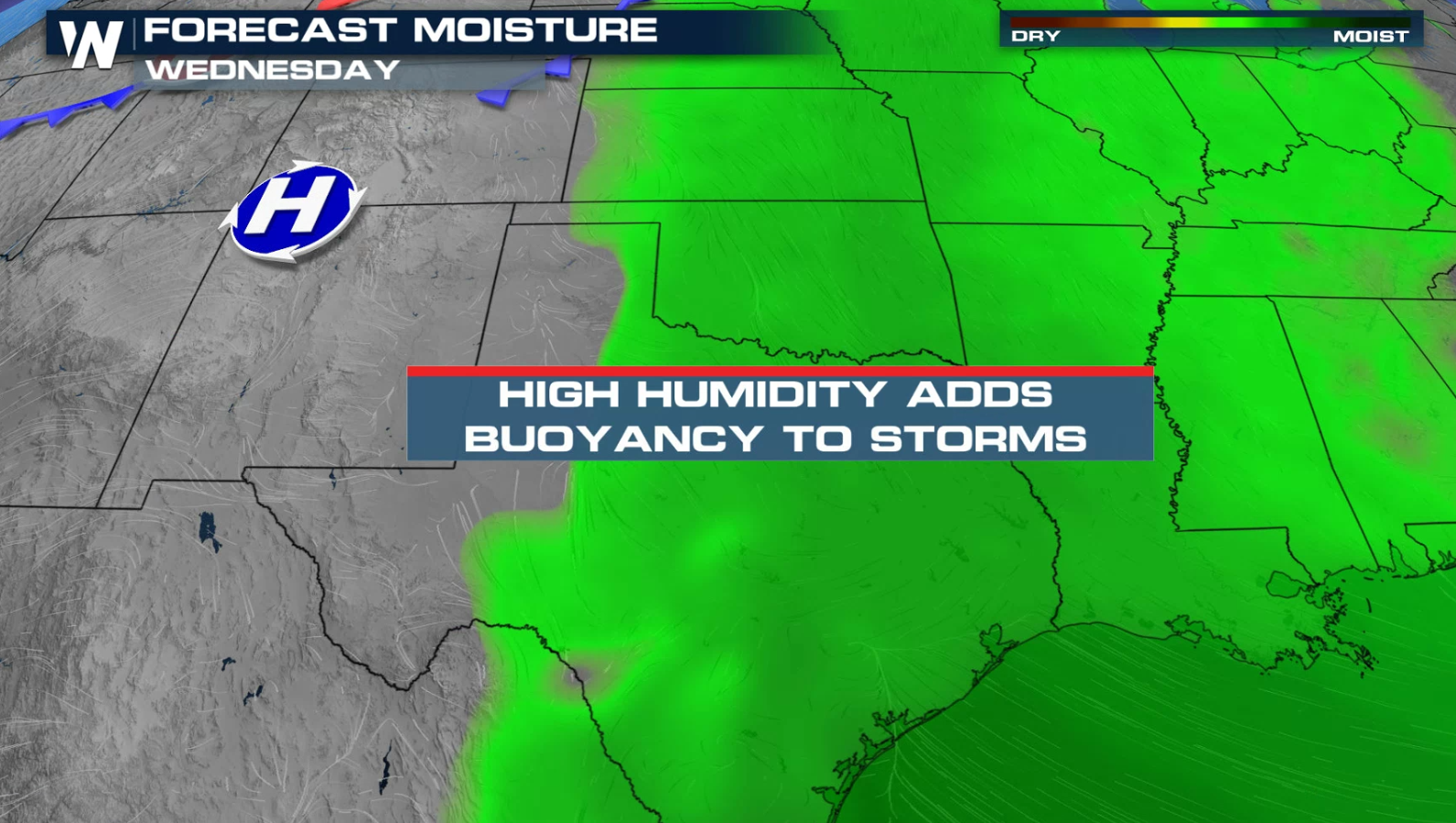 We'll be covering the severe weather chances as one of your top weather headlines but also in your central regional forecast :30 after the hour