Damaging storms rolled across the Great Plains and Upper Midwest on Tuesday, creating wind damage in portions of South Dakota and Minnesota. As the cold front continues to move south and east Wednesday into Thursday, additional strong storms are expected.
Severe Outlook
A Marginal (Level 1 out of 5) severe weather risk remains Wednesday overnight into Thursday from Chicago into the Ozarks. Damaging winds are the primary concern.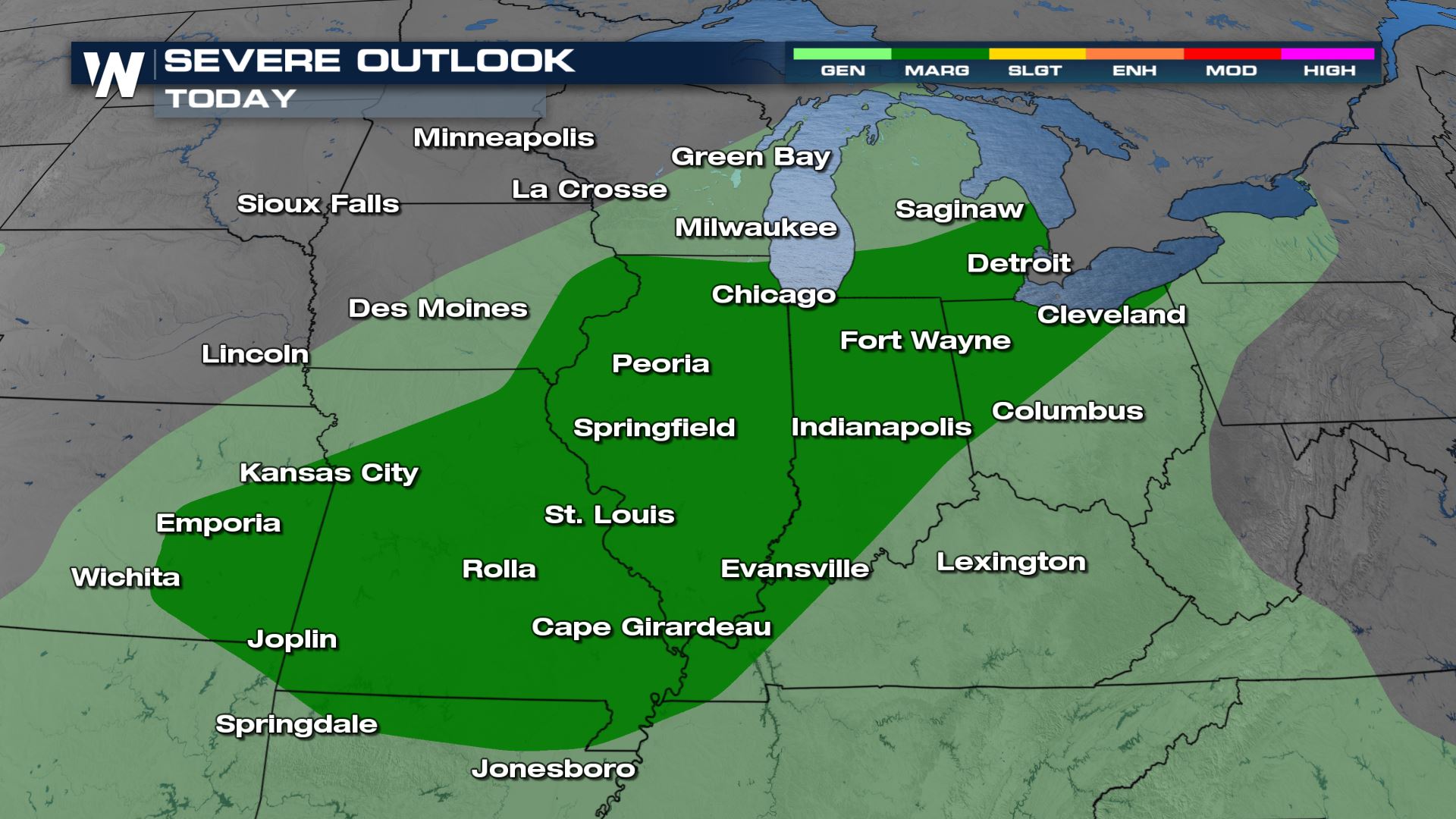 Timing
Some showers and storms will linger past dark, especially in the Midwest. We will be watching these for all modes of severe weather and flood threat, especially where grounds are saturated from the previous week of storm activity through the Mid-South.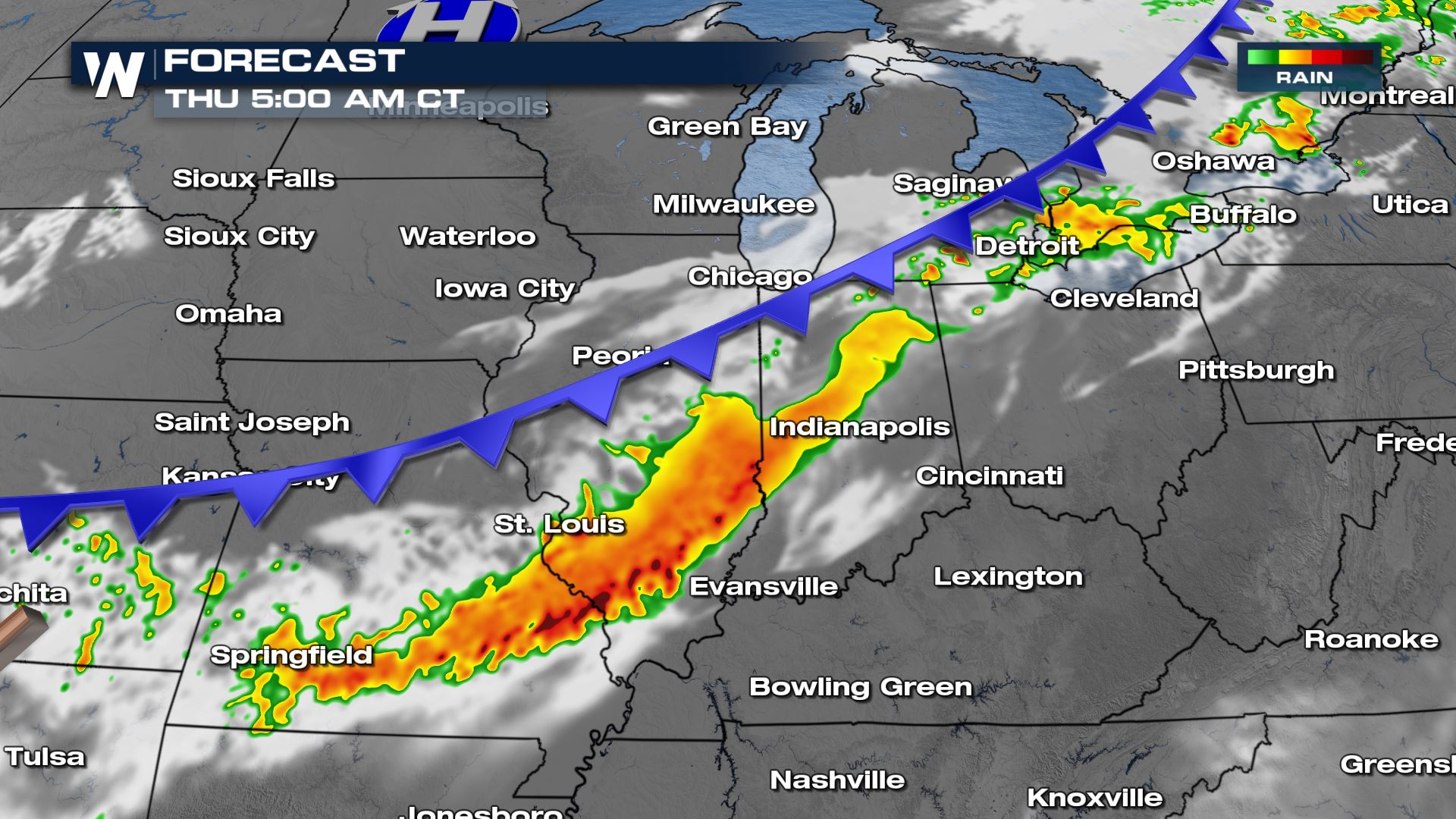 Flood Threat
Heavy rain is expected with storms that from along the front Wednesday and Thursday. Accumulations topping 2-3 inches are possible, with isolated heavier totals.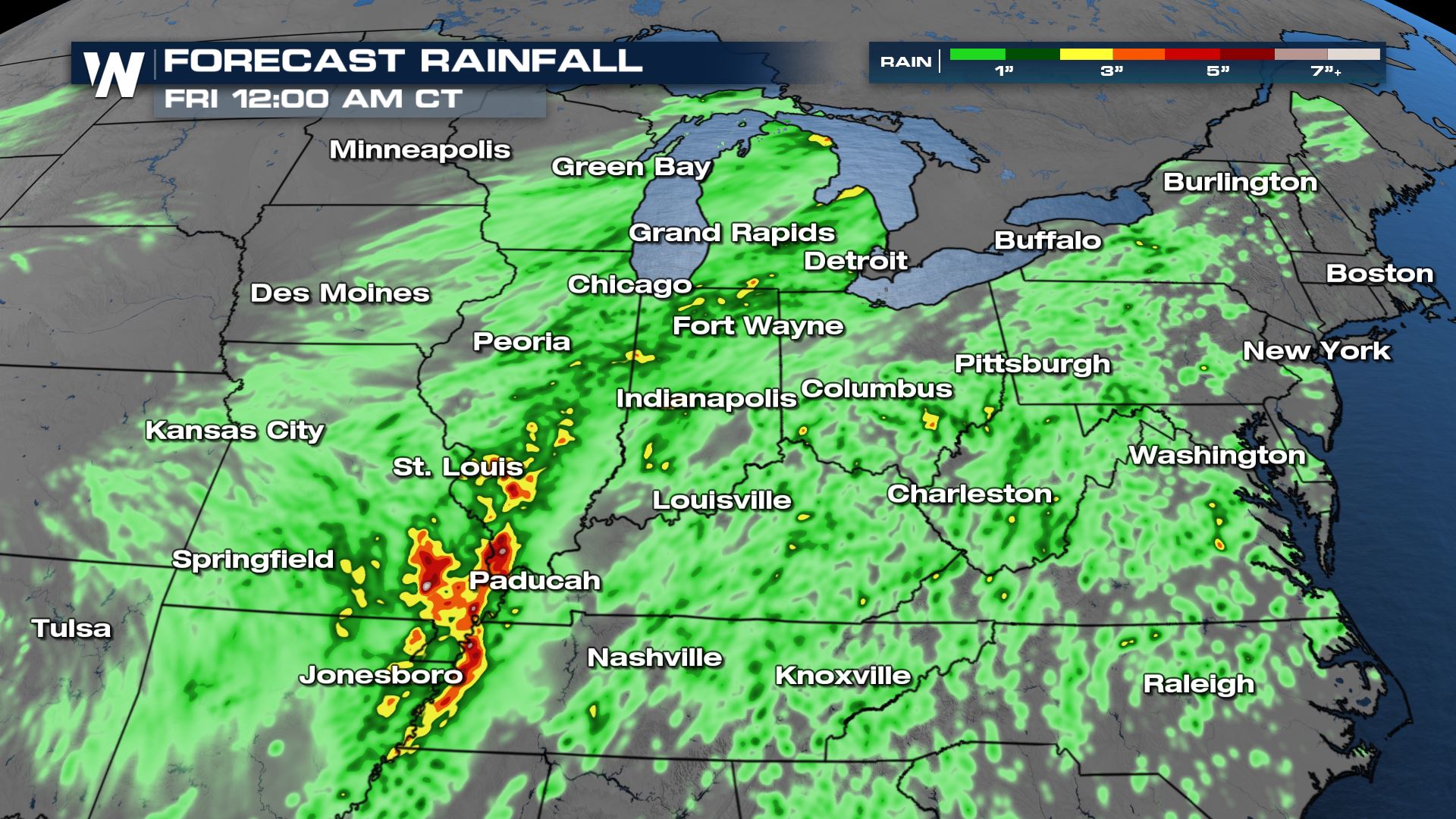 The WPC has outlined the regions below for the risk for flooding.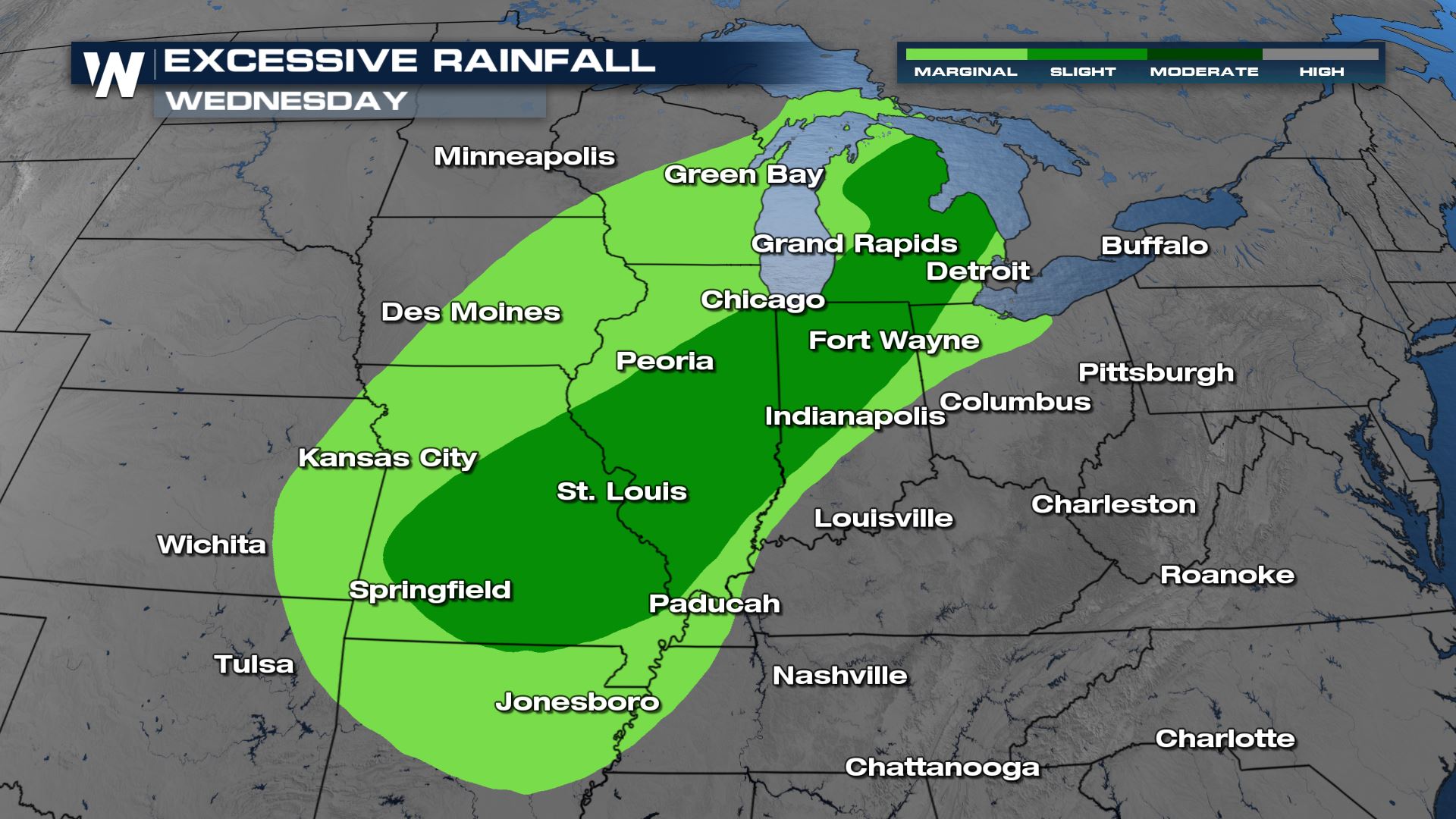 For the latest forecast for the central region, tune-in anytime at :30 past the hour, or by streaming it on demand through the WeatherNation app.