Record heat will give way to a brief cool down across the Northeast Sunday into Monday as a cold front quickly moves across the region. Enough heat and moisture will be available as the cold front moves through Sunday morning and afternoon to trigger a few strong thunderstorms, some of which could produce damaging wind gusts.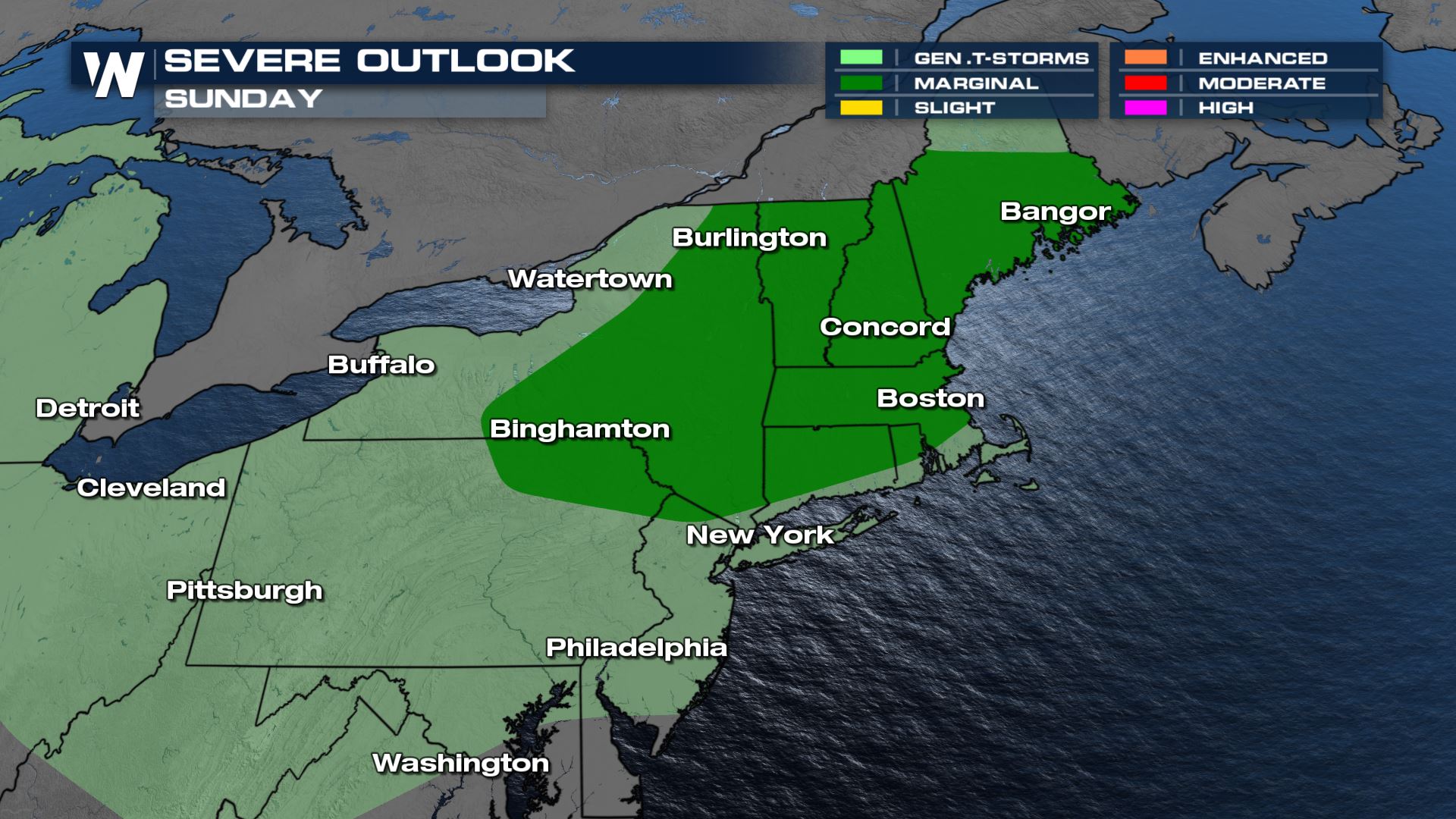 A marginal risk (category 1 out of 5) is in effect across the highlighted portions of the Northeast, indicating potential for isolated and short lived severe thunderstorms. Damaging outflow winds will be the primary concern, though isolated large hail or a brief tornado cannot be ruled out.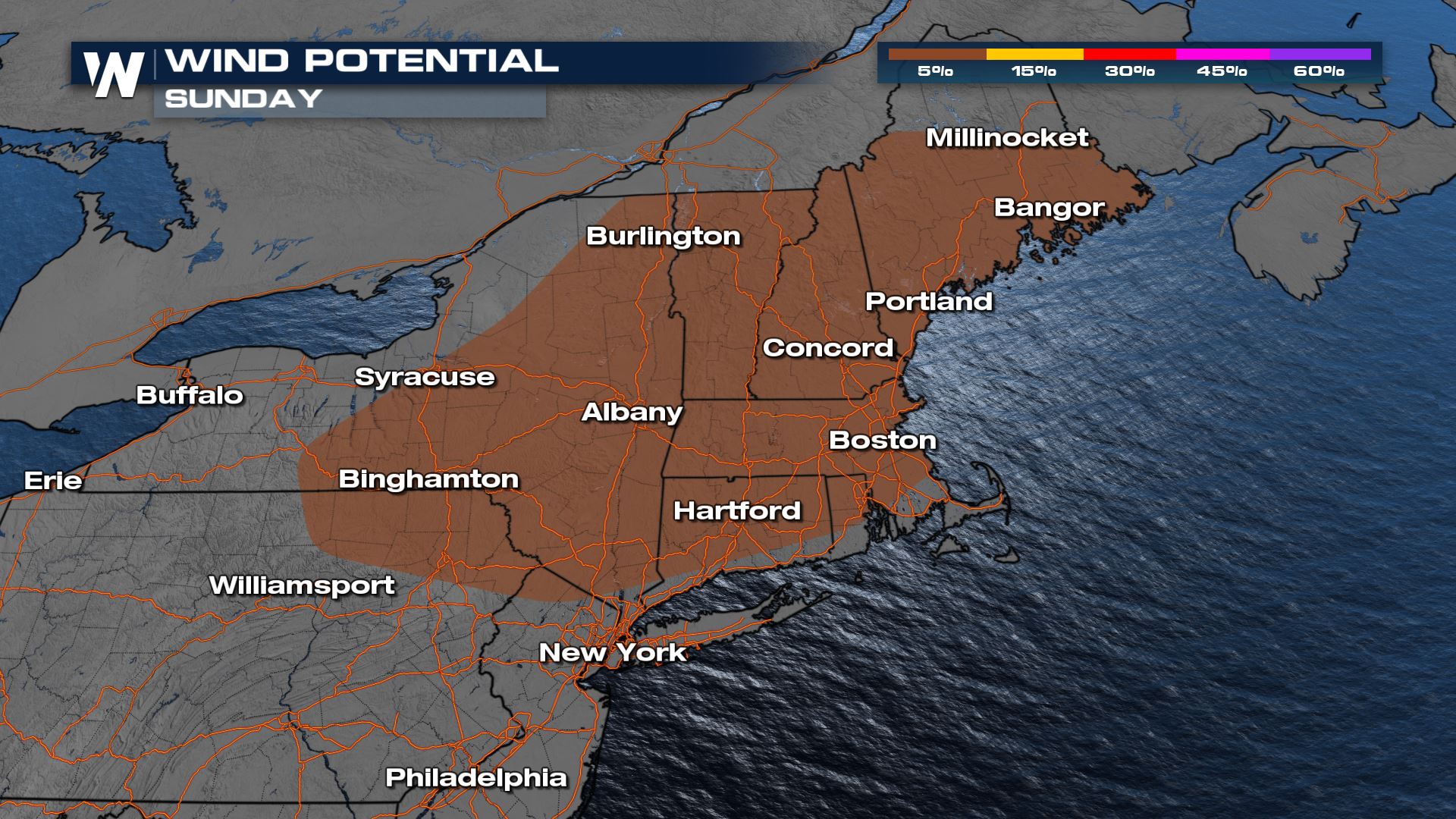 Forecast
Timing for severe weather potential will mostly be in the early to mid afternoon hours, however, a stray severe storm is possible before noon in portions of Maine where the energy from the front will arrive first.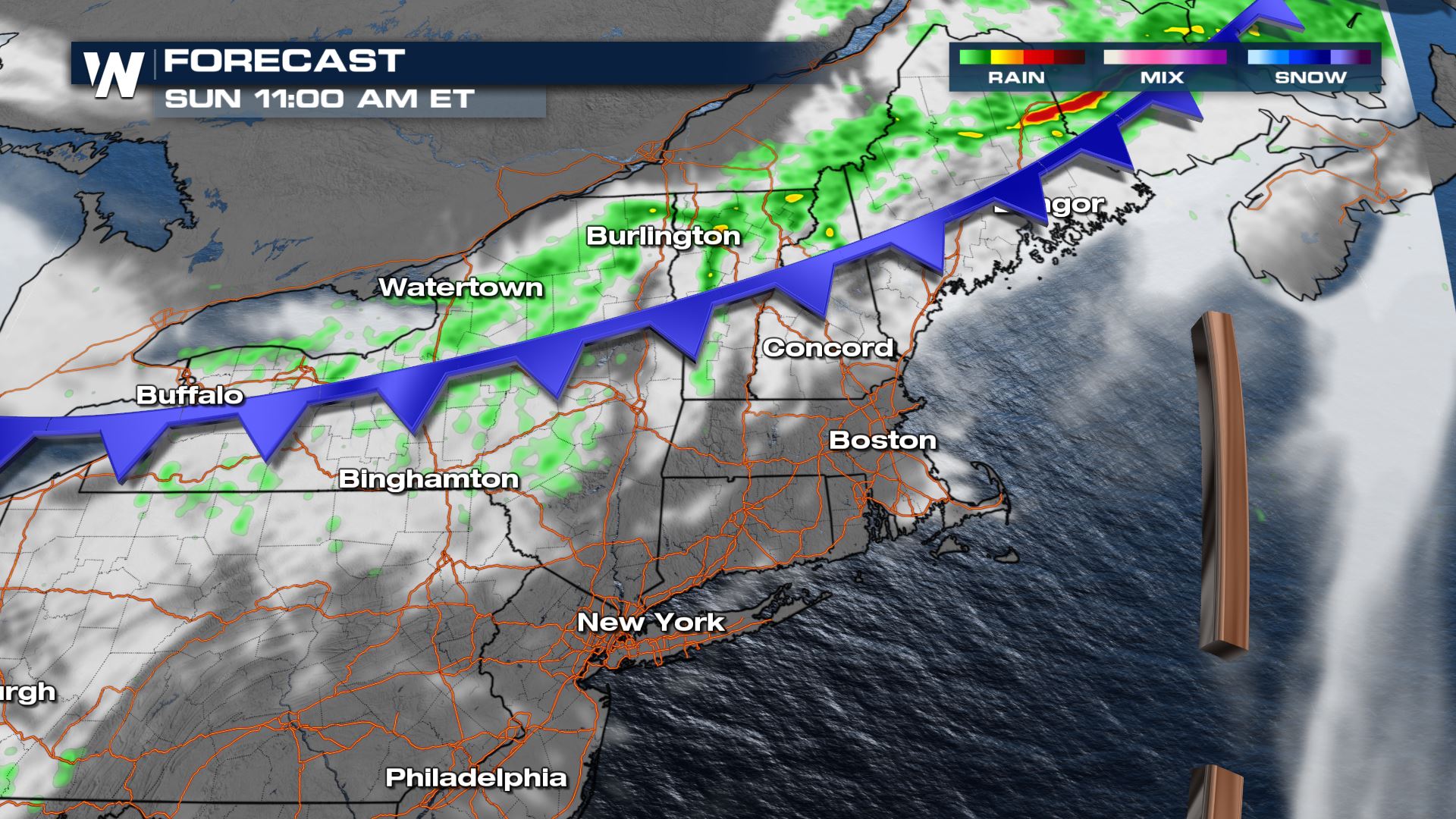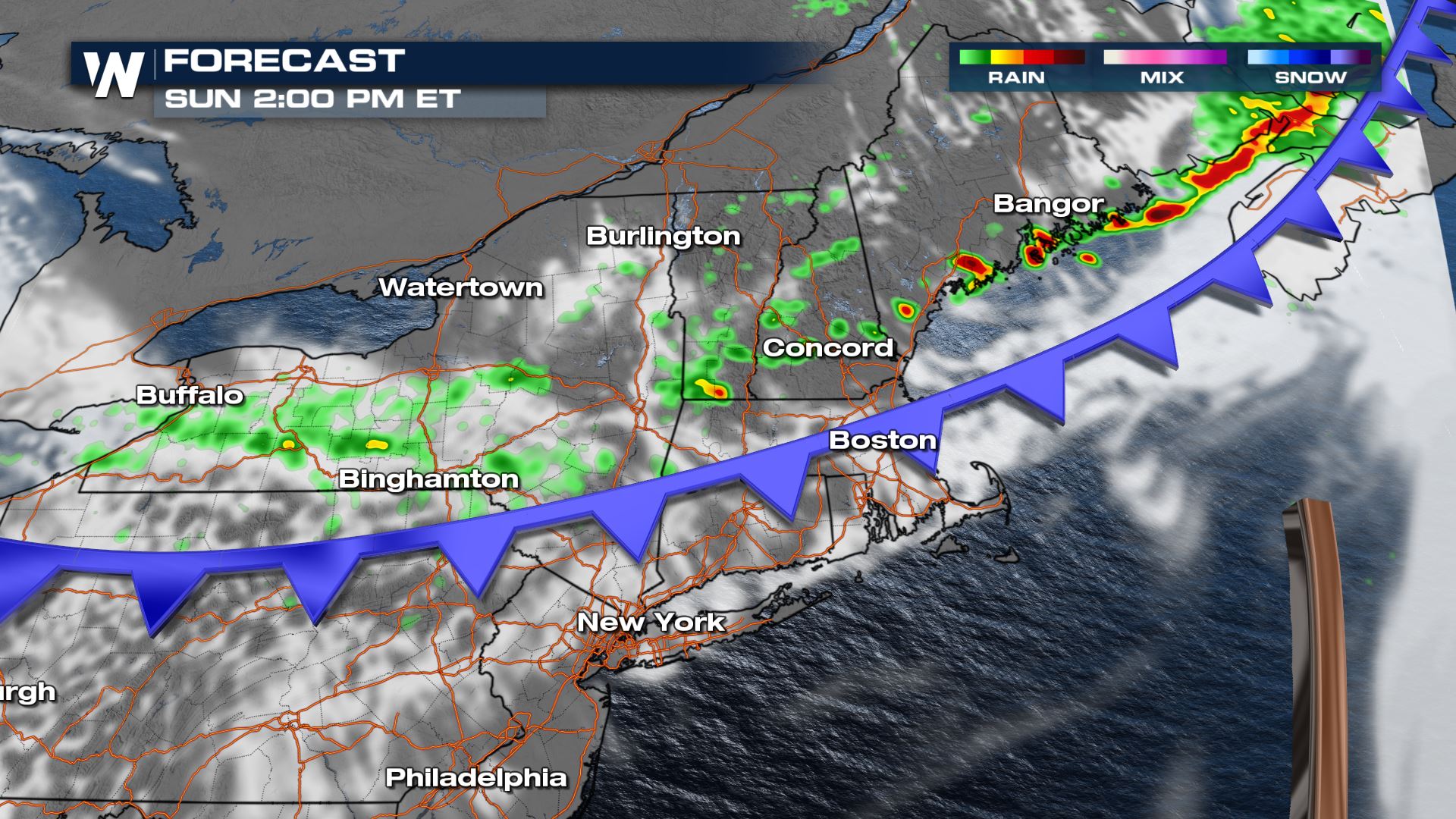 Expect areas from Massachusetts to Pennsylvania to see their best storm potential in the mid to late afternoon hours.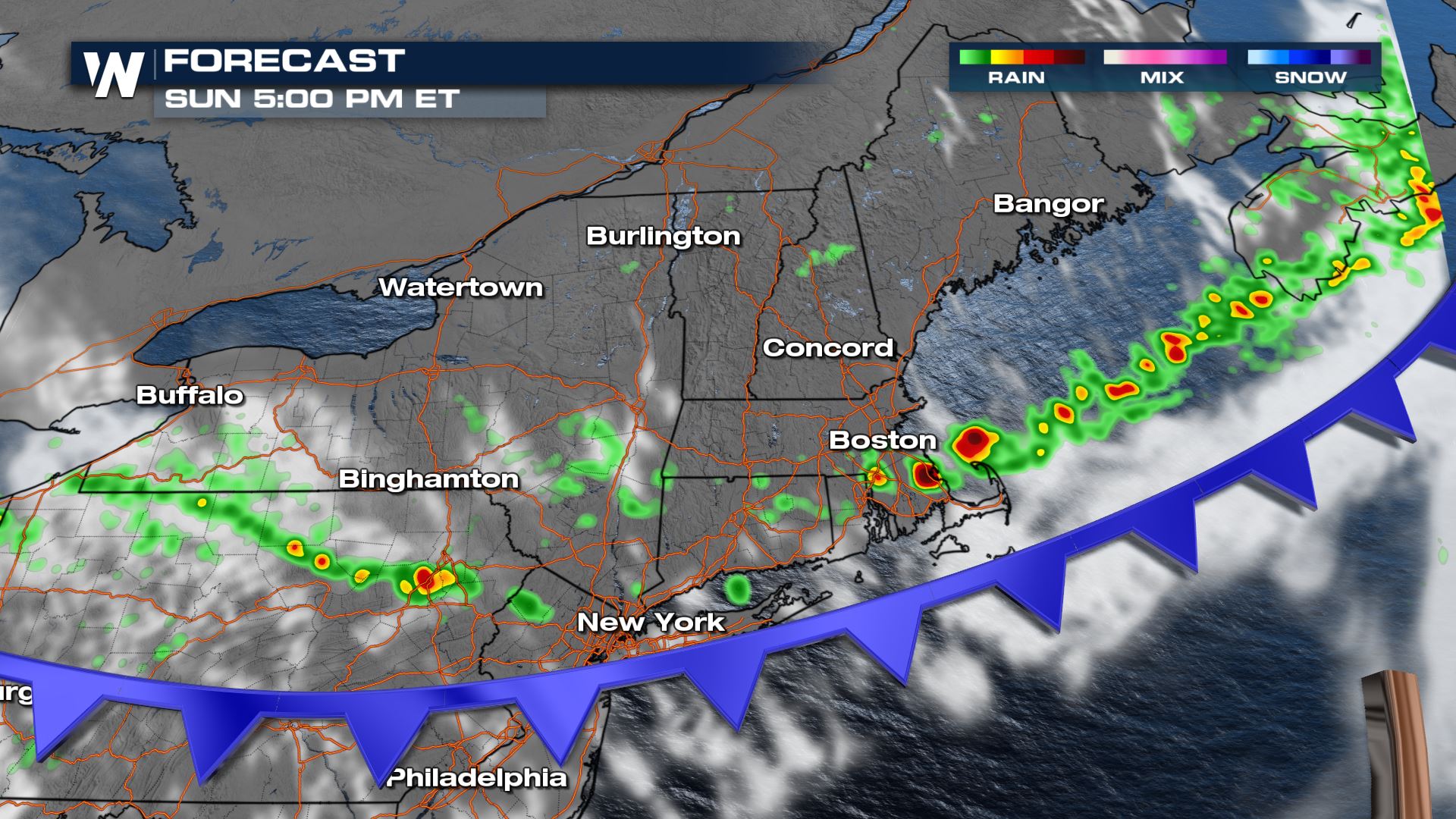 Some heavier showers are possible in thunderstorms that form, however, flooding is not expected to be more than an isolated urban issue. Temperatures will drop sharply behind the front on Monday for most of the Northeast before record heat potential returns during the mid-week.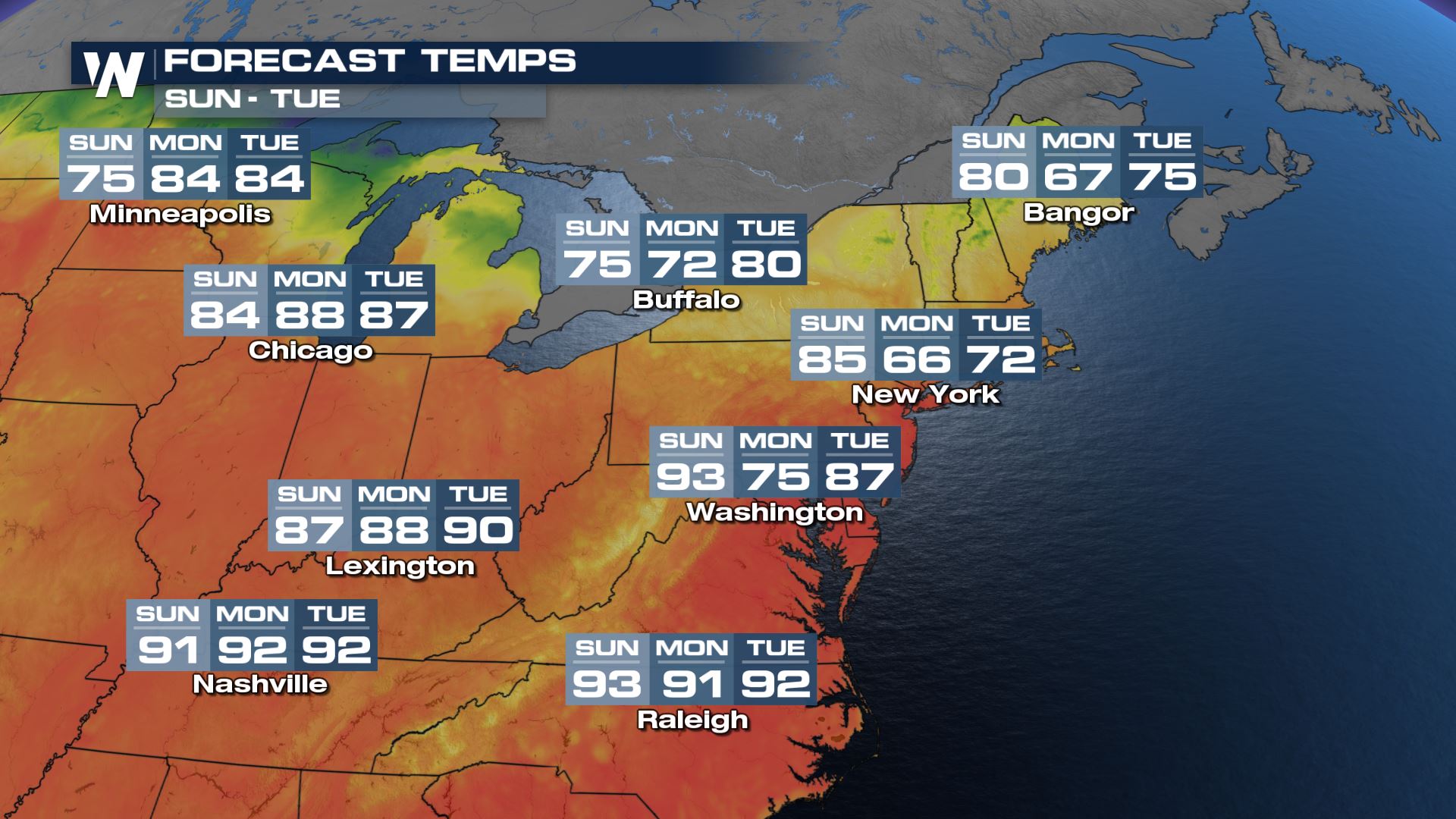 Be sure to check this article again for additional updates or stay up-to-date with us by watching our broadcast and/or livestream.