A Severe Thunderstorm Watch has been issued for parts of the  Northeast and Mid-Atlantic until 11 pm ET. Storms with straight line winds of 60-70 mph will be possible along with a brief tornado.
Outlooks
There is a Slight Risk (Level 2 out of 5) for eastern Pennsylvania, southeast New York State including New York City, New Jersey and much of Maryland. This area is where the environment is more favorable for severe storms. The Marginal Risk (Level 1 out of 5) extends from Boston and Hartford, Connecticut through eastern Virginia, the DelMarVa peninsula and northeast North Carolina.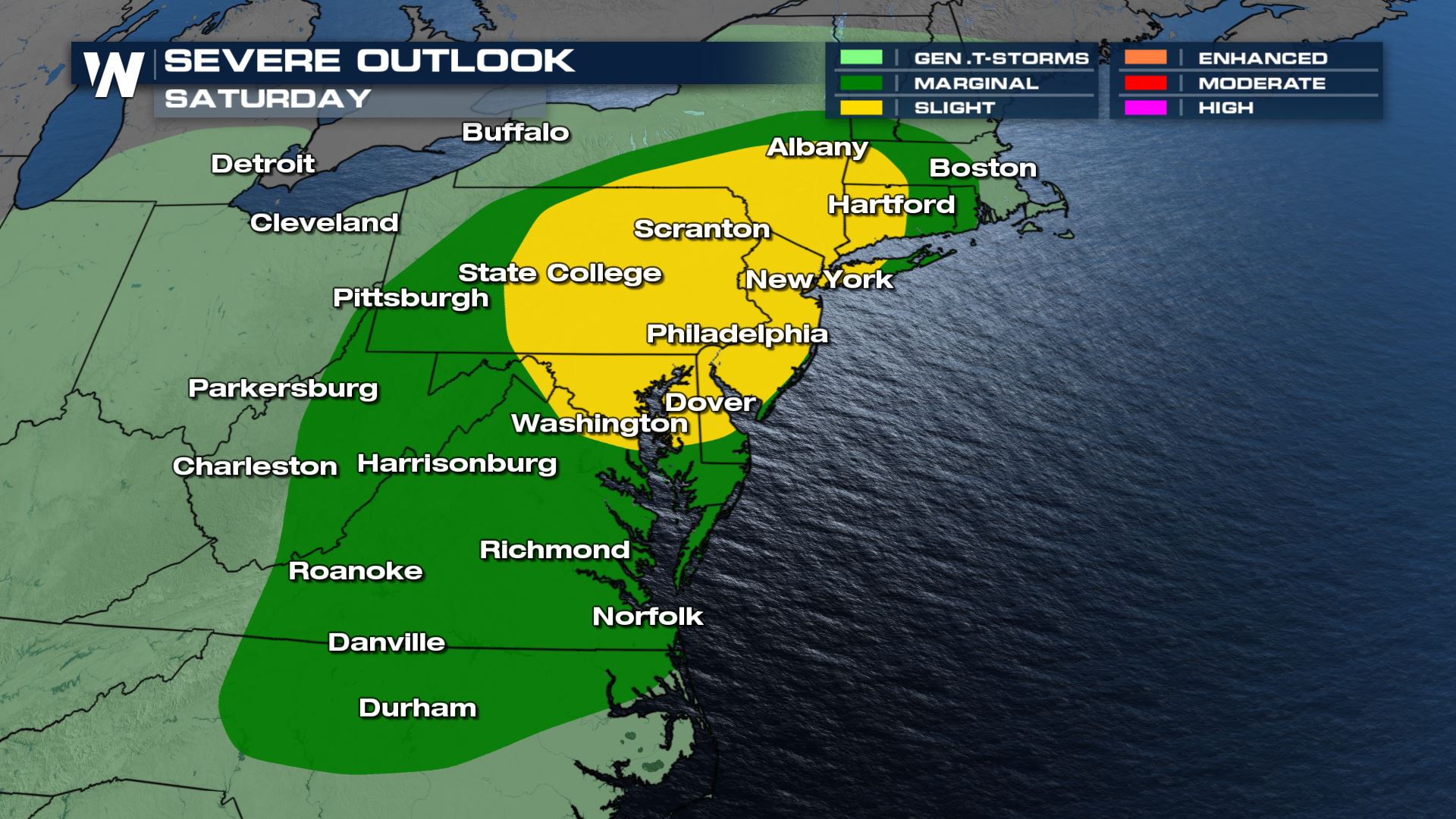 Thunderstorms with gusty winds of 60+ mph will be the biggest severe weather hazard today across the entire risk area. However the areas in yellow have a higher chance of gusty winds.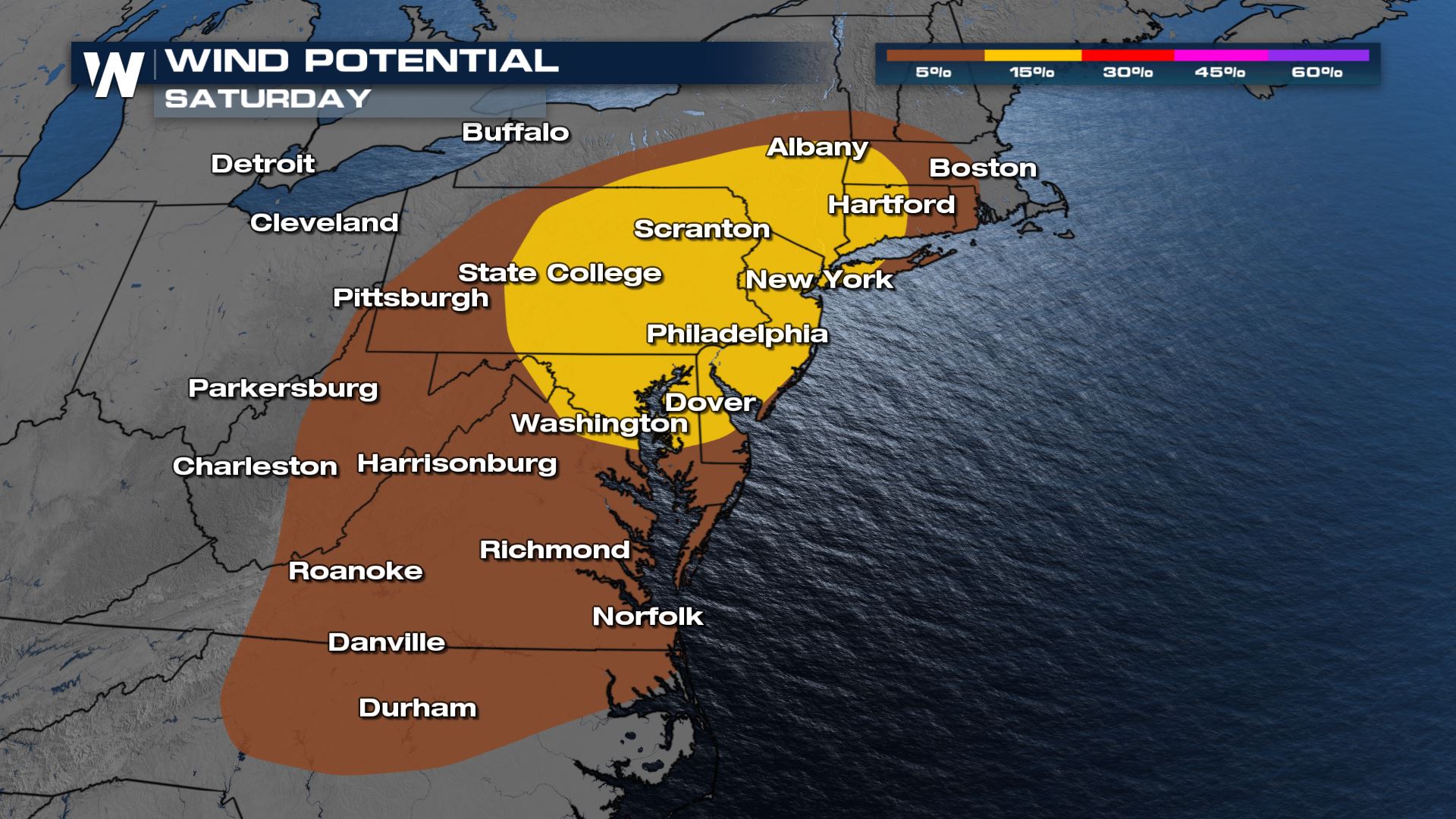 A brief spin-up tornado in the highlighted area is possible as well. This includes eastern Pennsylvania, Philadelphia and New York City. Any thunderstorms that are able to form on their own in the afternoon ahead of the line of storms coming with the cold front have the best potential to rotate.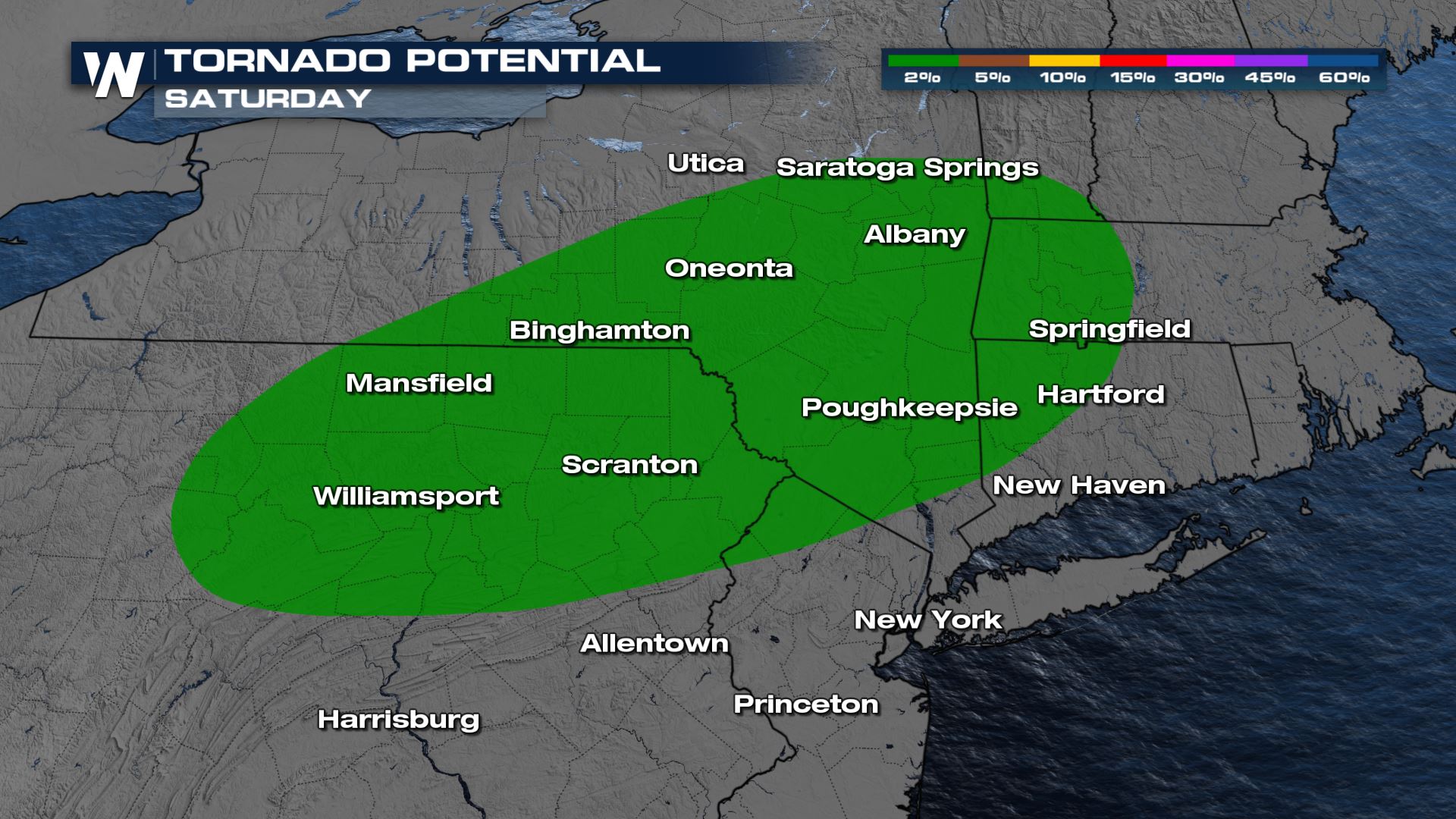 Forecast
Overnight as most of the upper level energy moves offshore the severe weather threat will end for New York City and areas south. However energy near the front and low pressure in Massachusetts, New Hampshire and Maine will still allow for a few gusty storms to persist overnight along with the heavy rain threat.
Flash flooding and urban flooding is a huge concern today. Soils are saturated from recent rain from Elsa a few weeks ago and other rounds of very heavy rain. With rainfall rates that could top 2" per hour today, it will not take long for flooding to start happening.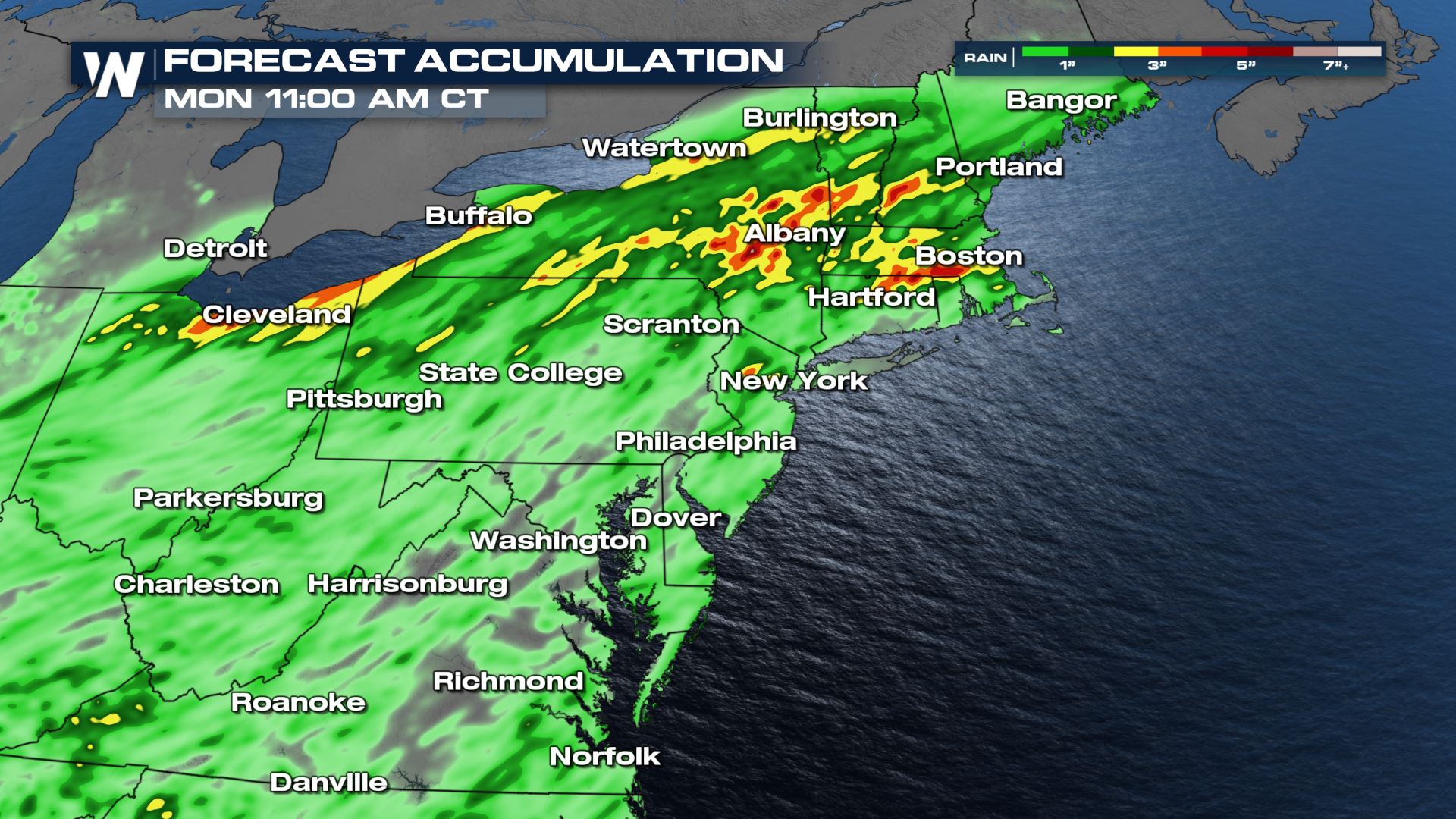 For the latest on the severe weather threat, tune into WeatherNation and your Eastern Regional Forecast at :10 past the hour.