There will be an Enhanced risk of severe weather for parts of Colorado, Kansas and Oklahoma today.  Unfortunately all modes of severe weather with be possible with large hail, damaging winds and tornadoes.  The strongest storms will be during the late afternoon, but due to some strong mid-level winds (low-level jet stream) these storms will likely form a large complex and continue to move east tonight and early Saturday morning.
Severe Outlook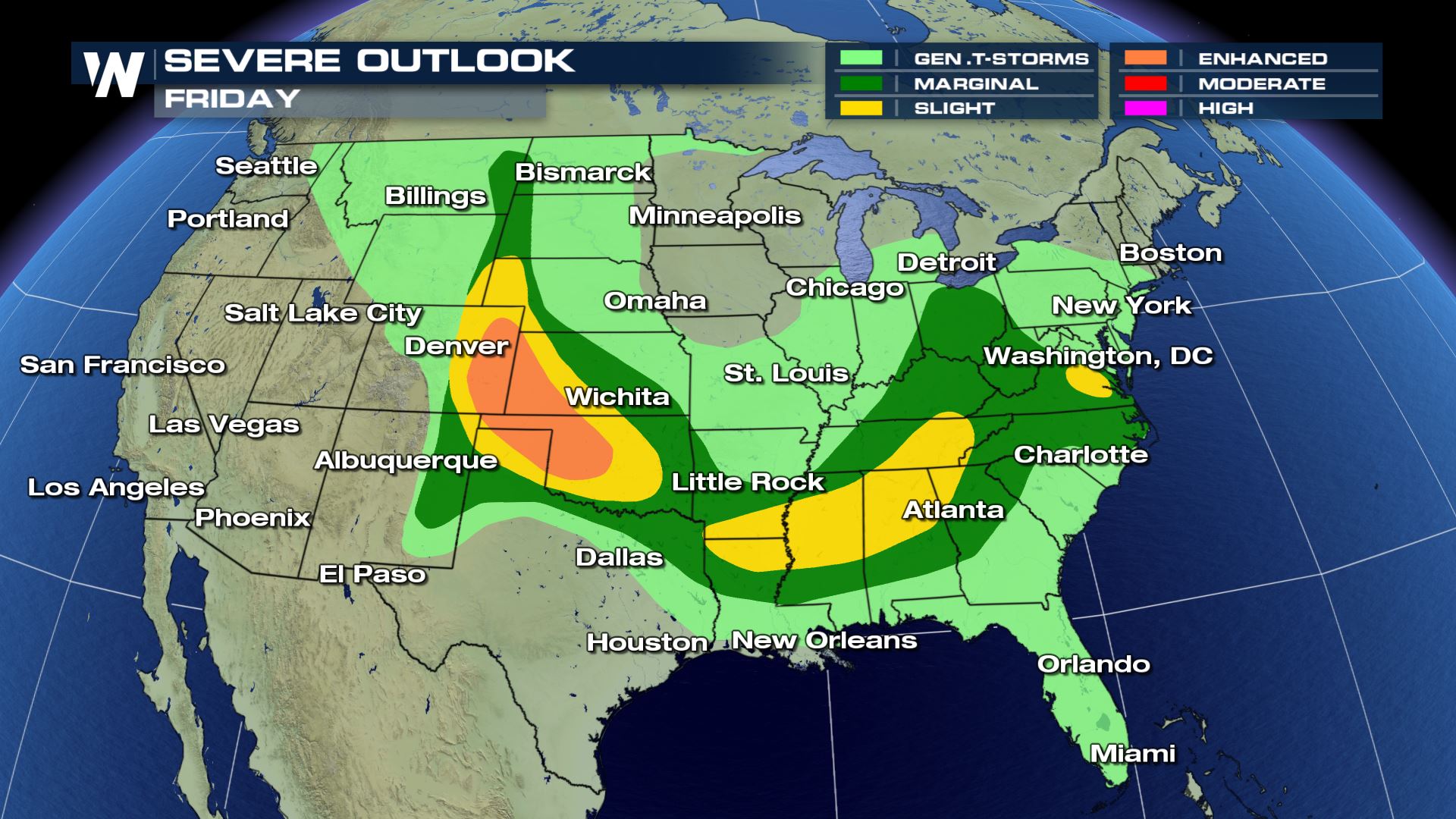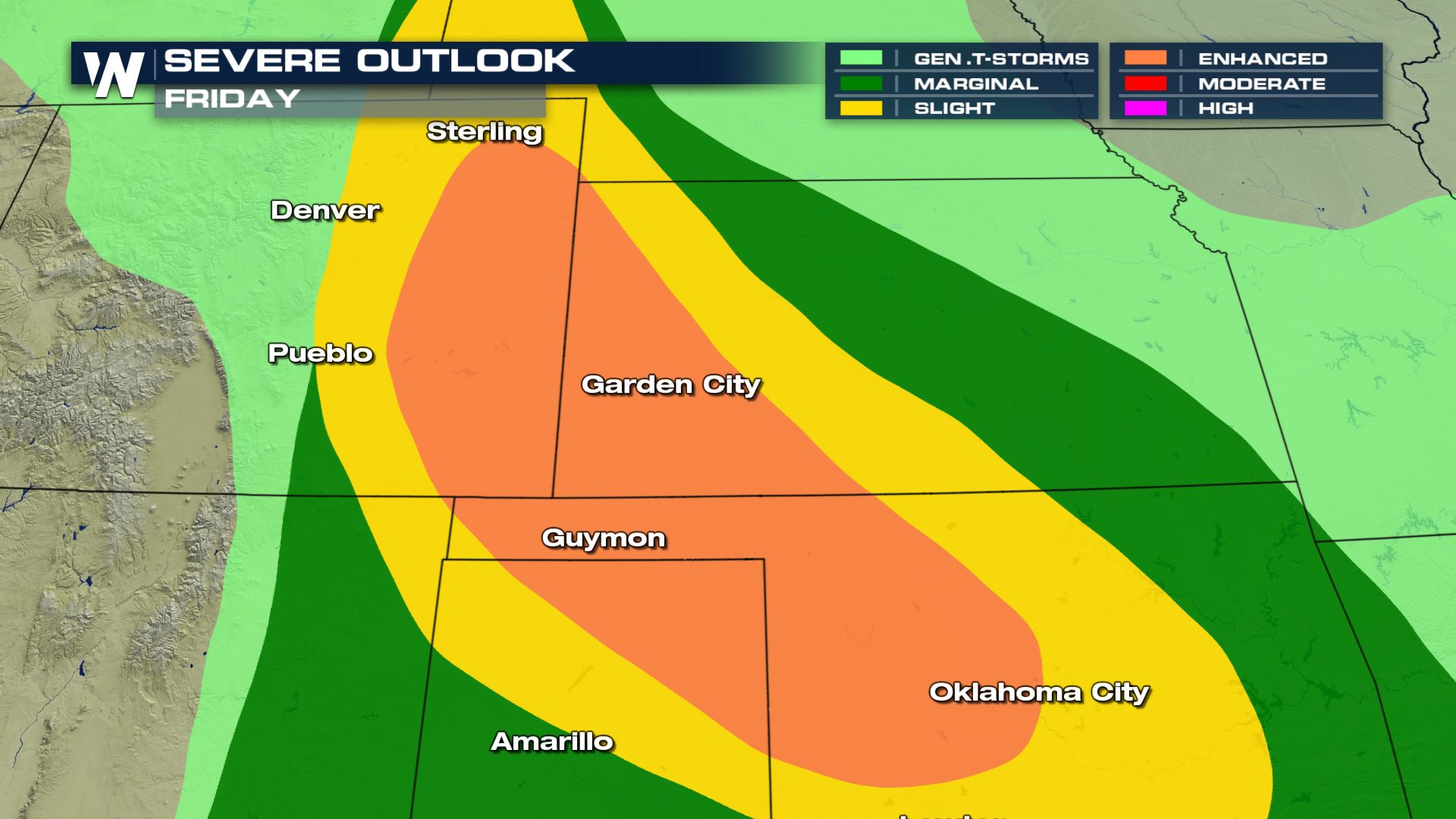 Severe Threats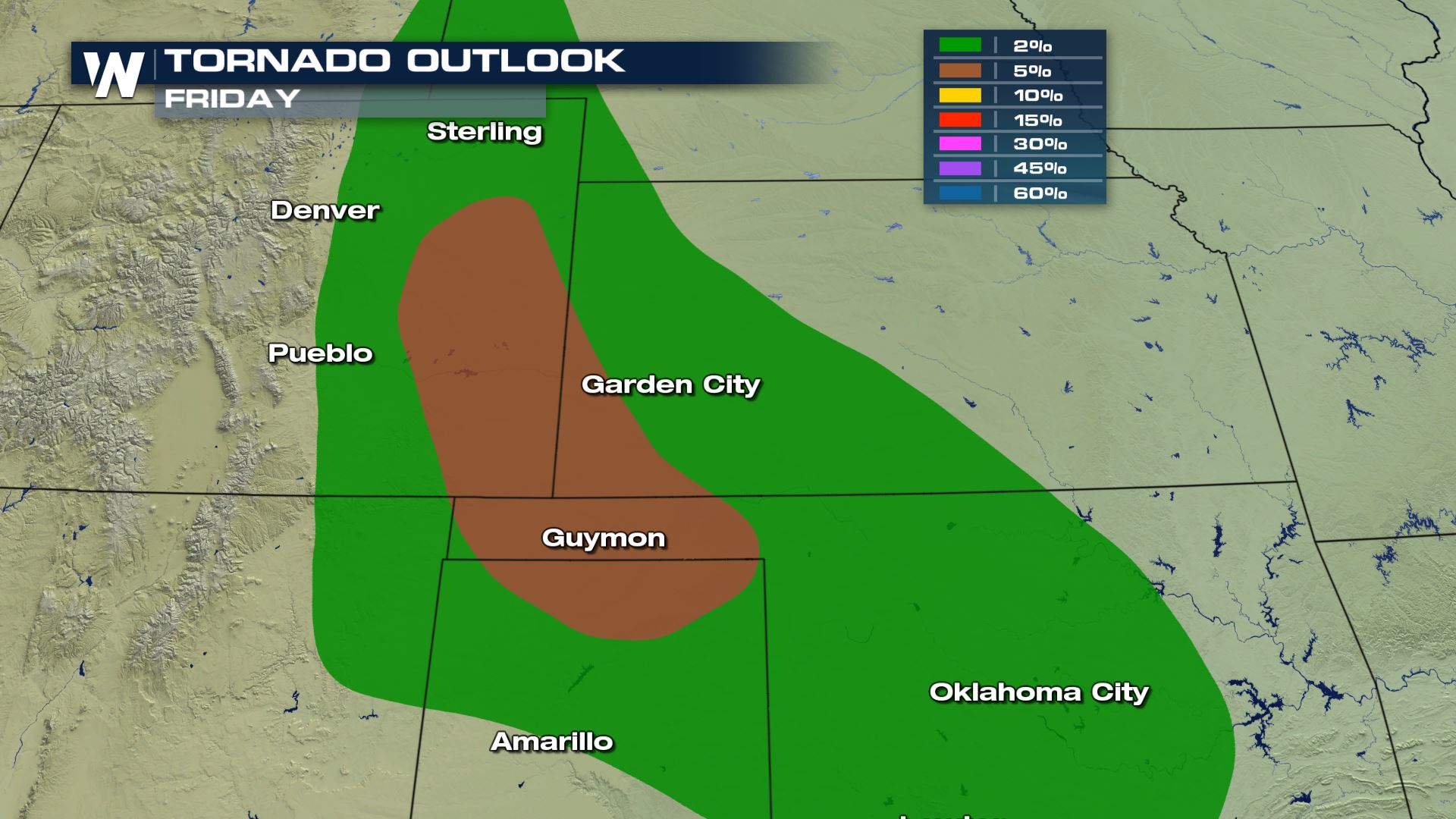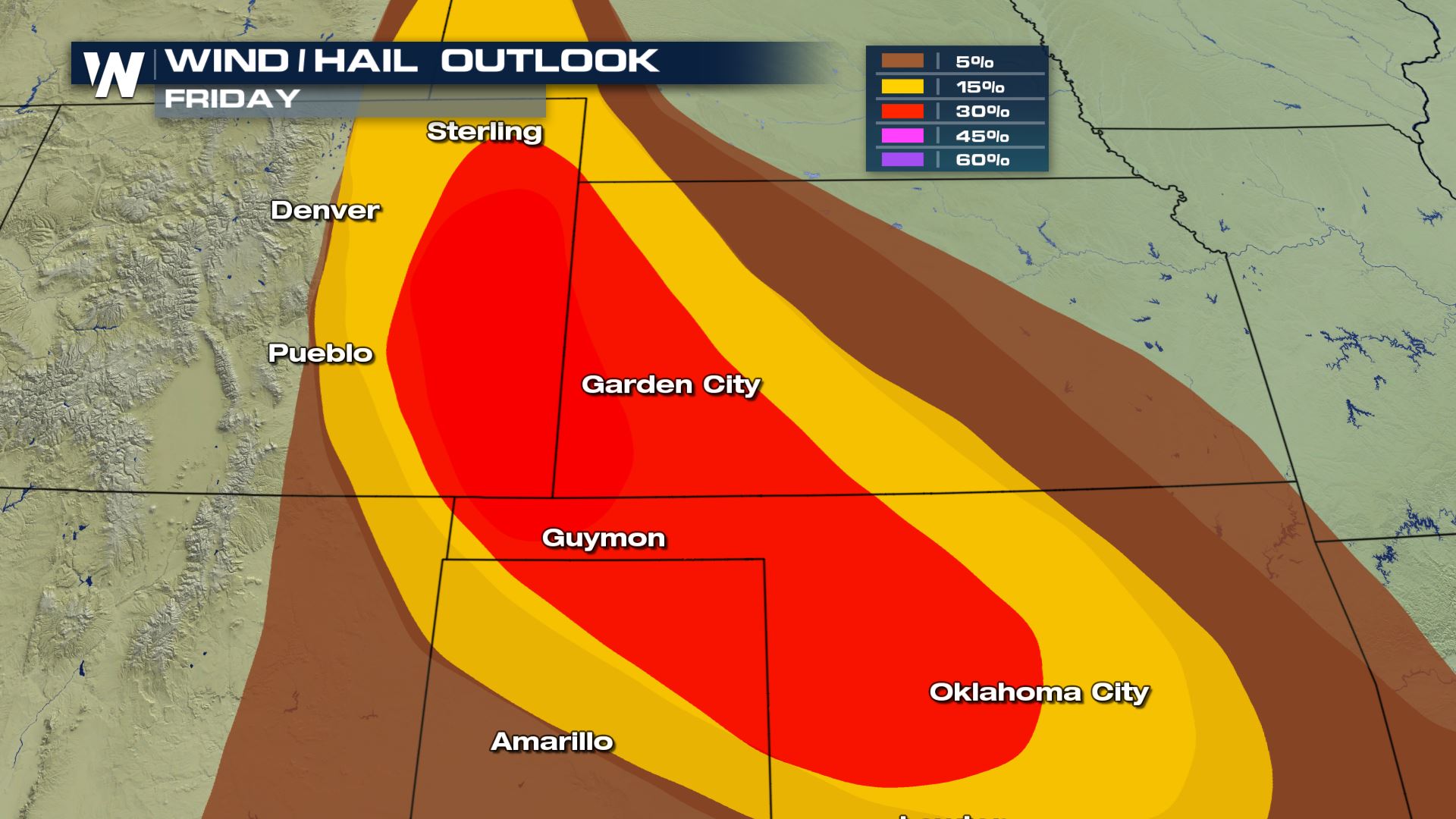 You can see all the severe risks today will be on the high end of things.  There could be severe thunderstorm watches or even a tornado watch issued for these areas later today.
Forecast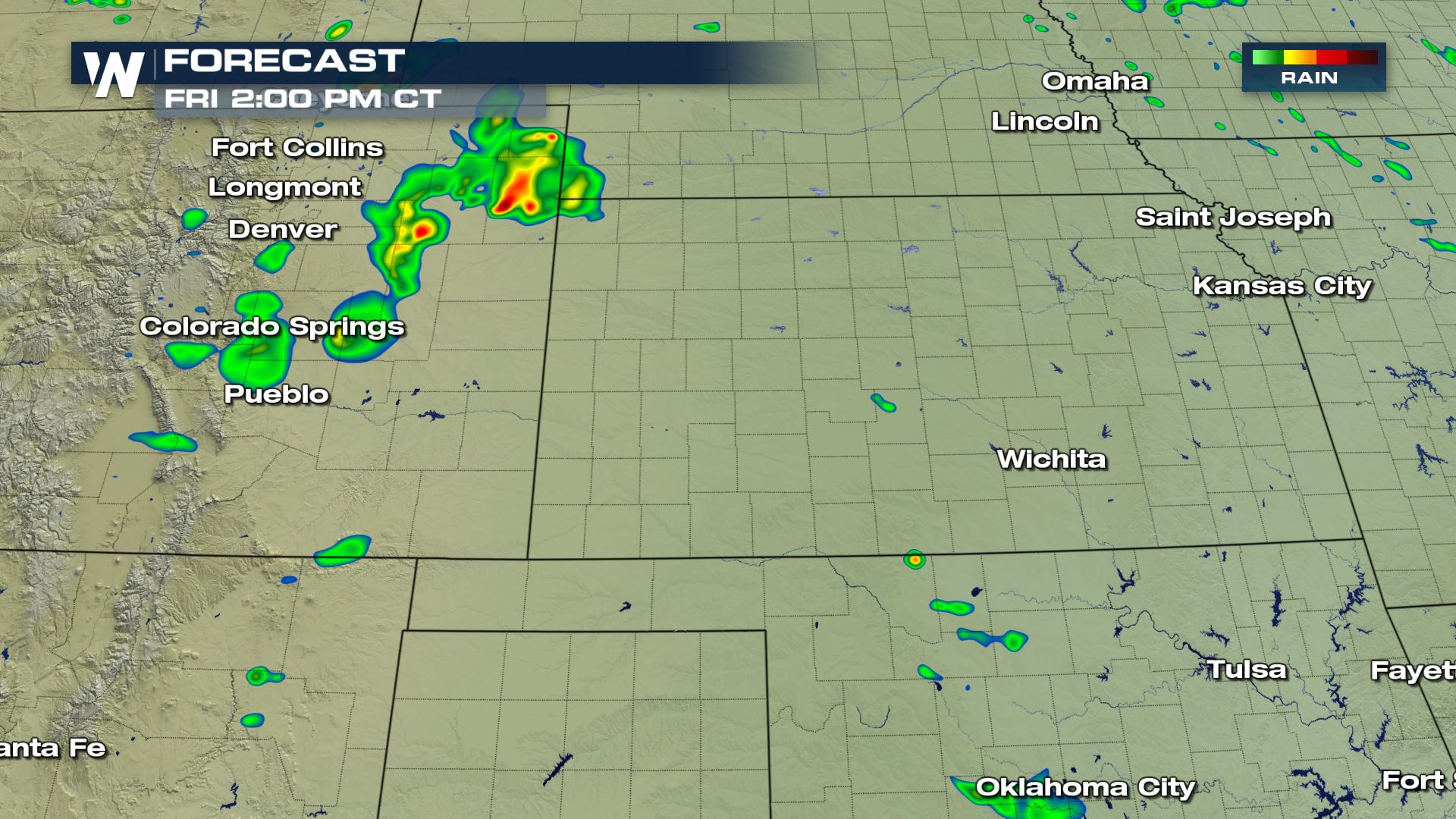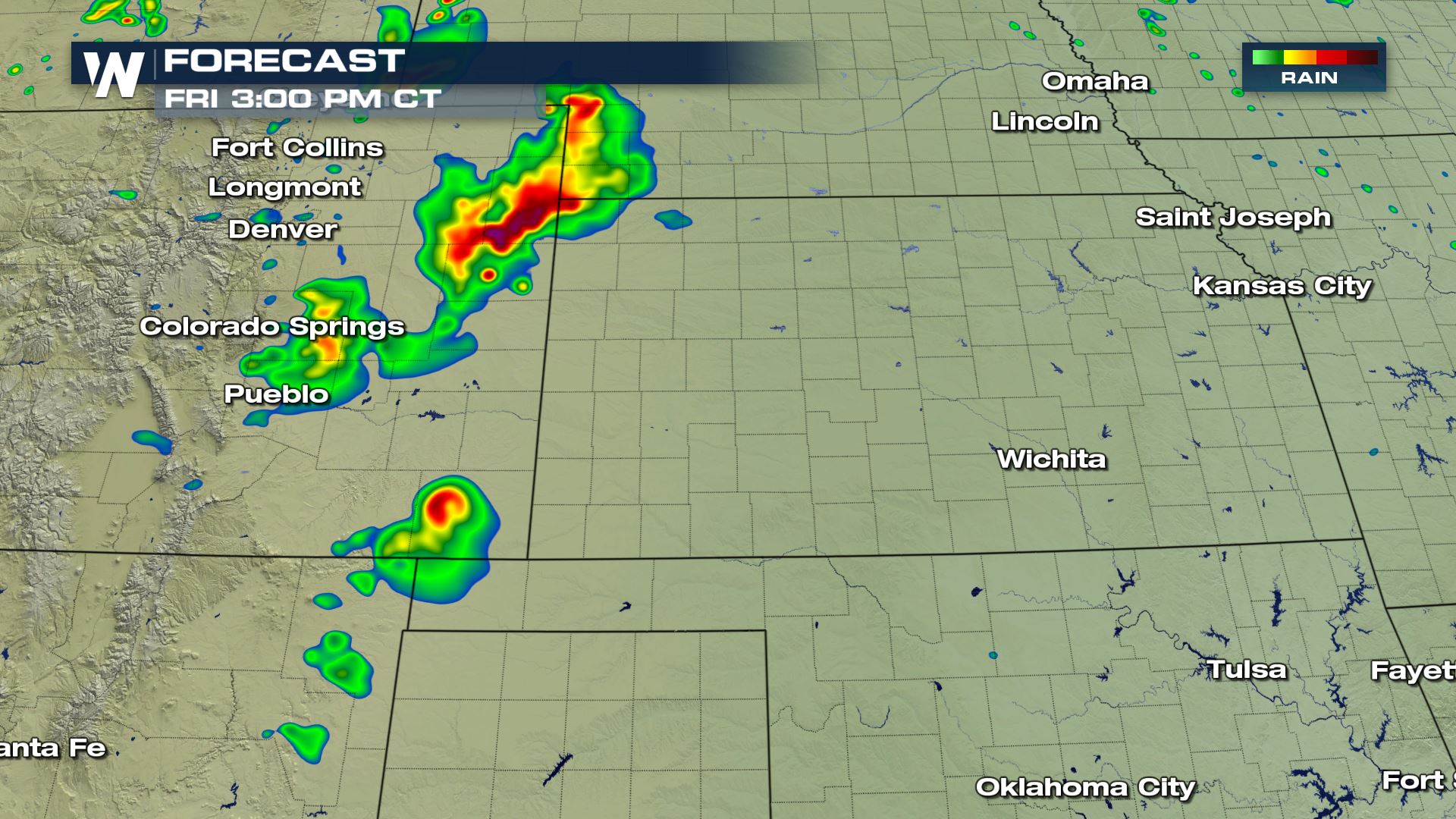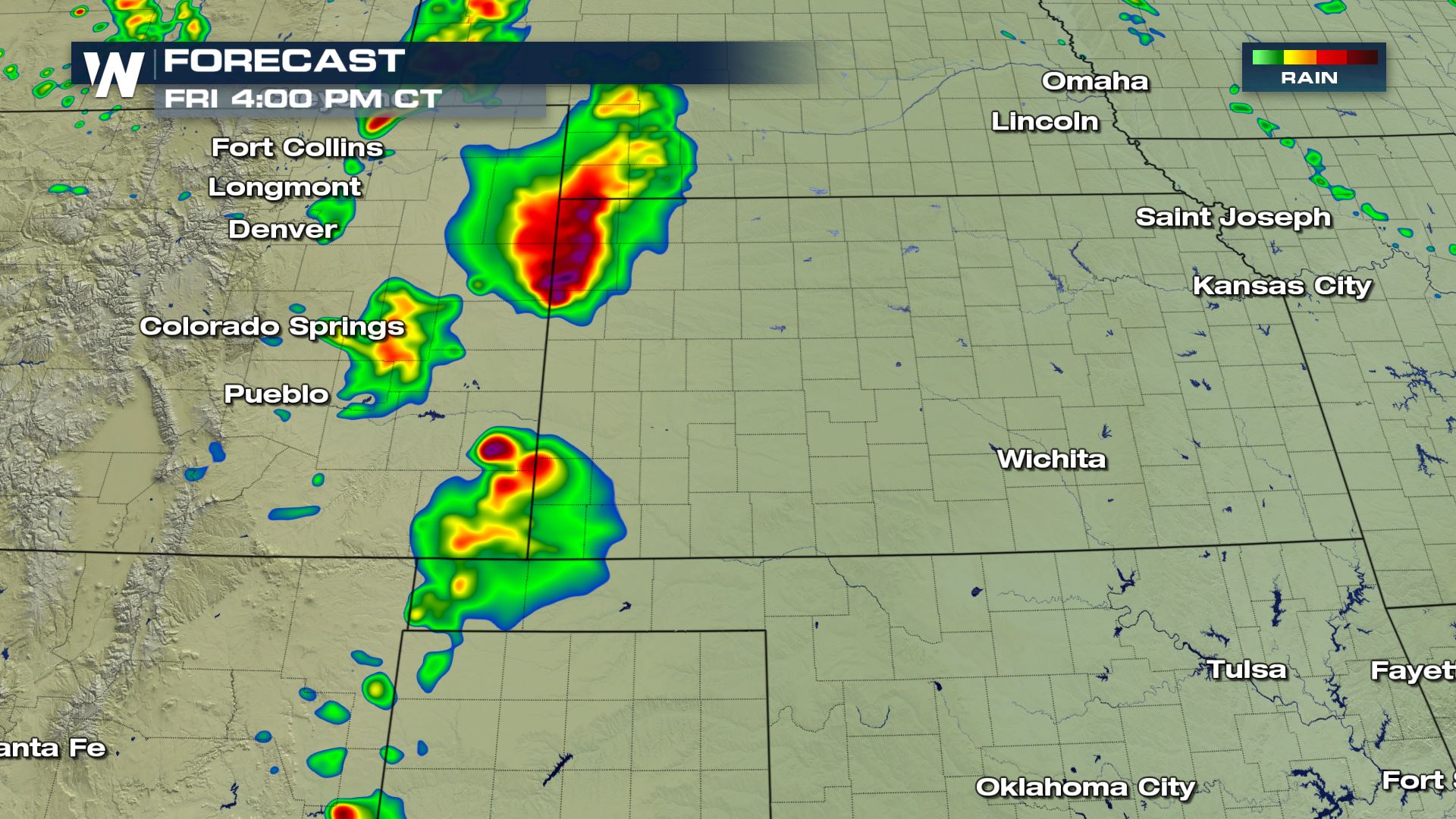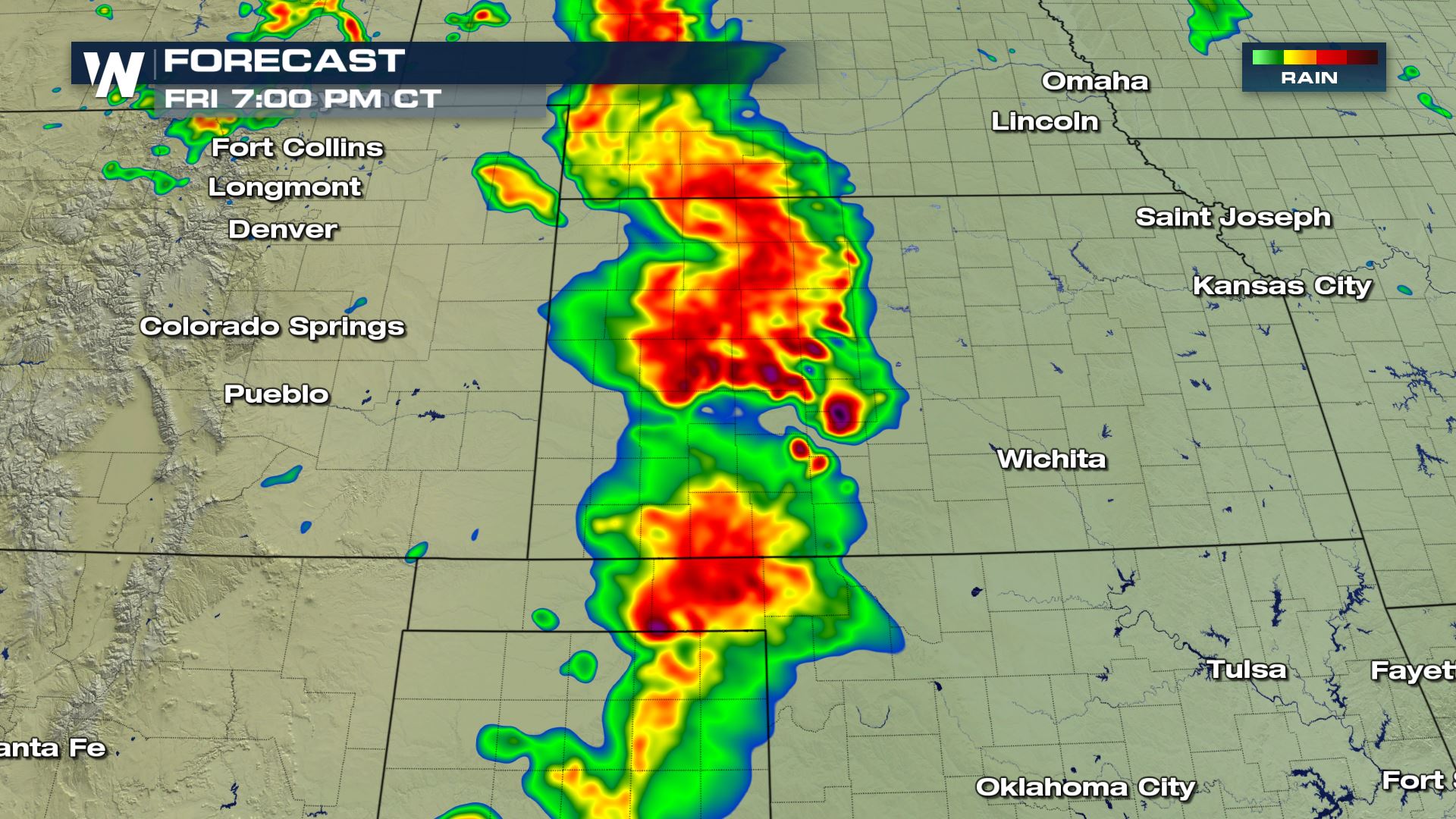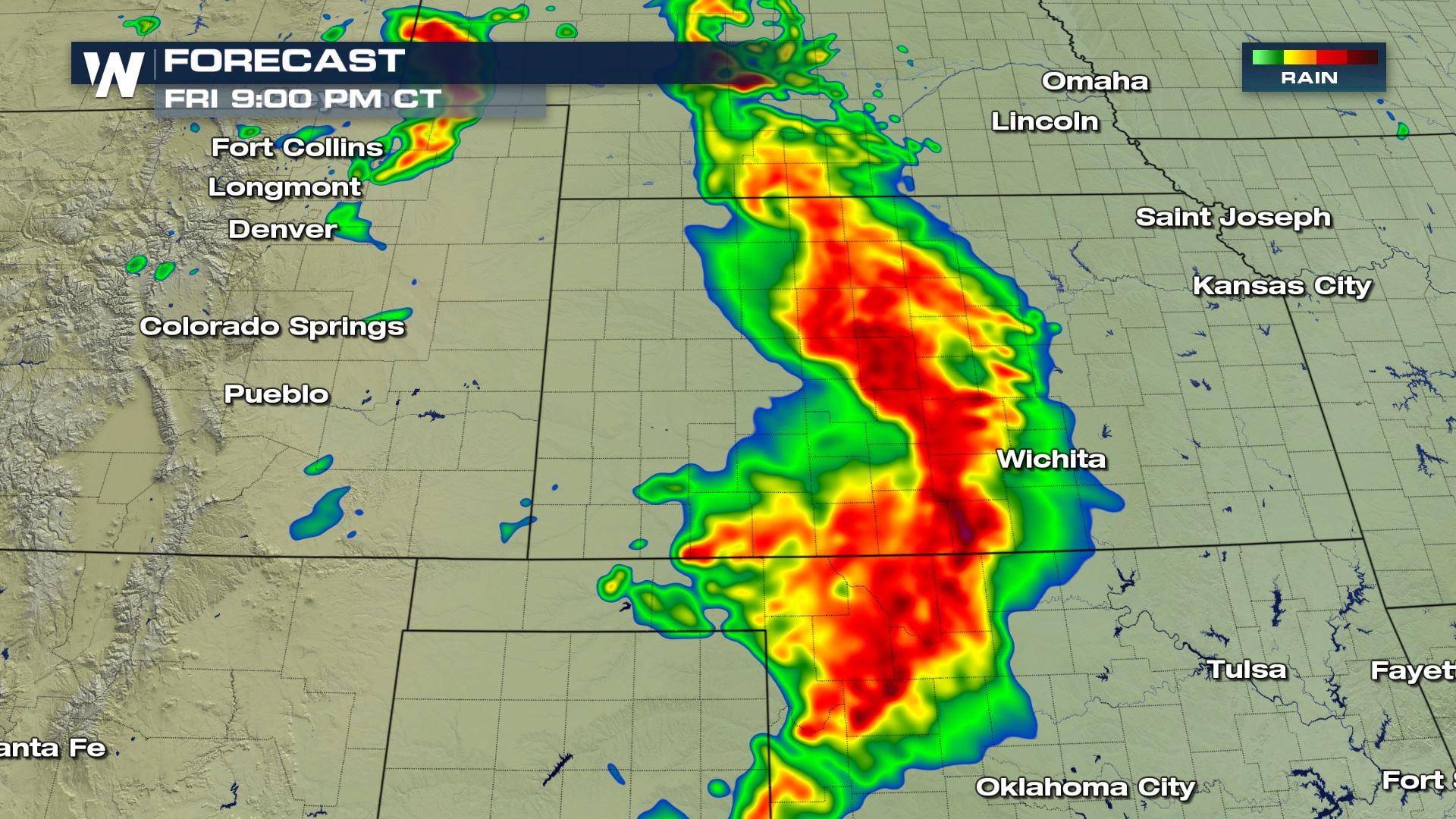 You can see a large complex of storms capable of heavy rain, damaging winds and large hail impacting parts of Kansas and Oklahoma for Friday night and that could last into Saturday morning. Keep checking back with WeatherNation for more updates on Friday's severe weather risk.
Meteorologist Patrick Crawford