A strong trough of low pressure will bring a cold front onshore across the Northwest Saturday into Sunday. Cooler air moving into the mid-levels of the atmosphere could create enough instability for a few isolated strong or severe storms east of the Cascades on Saturday afternoon. Heavy rain will be possible along the coast with snow potentially accumulating across the mountains in Washington, Oregon, Idaho, Montana, and Wyoming.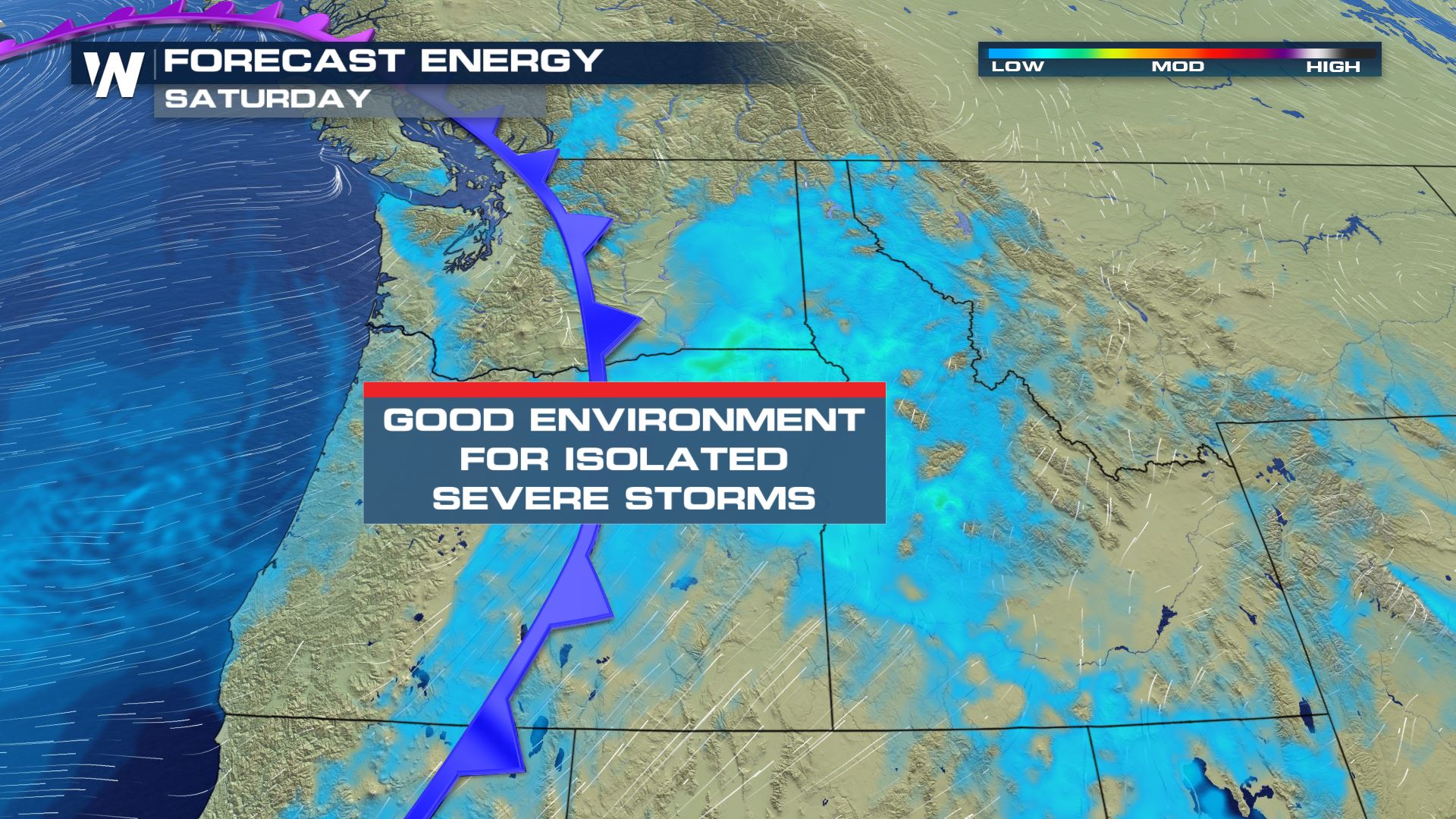 By Saturday afternoon, temperatures are expected to reach the 60s in Eastern Washington, Oregon, and portions of North-Central Idaho. Much cooler air aloft is expected to help create some strong updrafts during peak heating hours in the afternoon.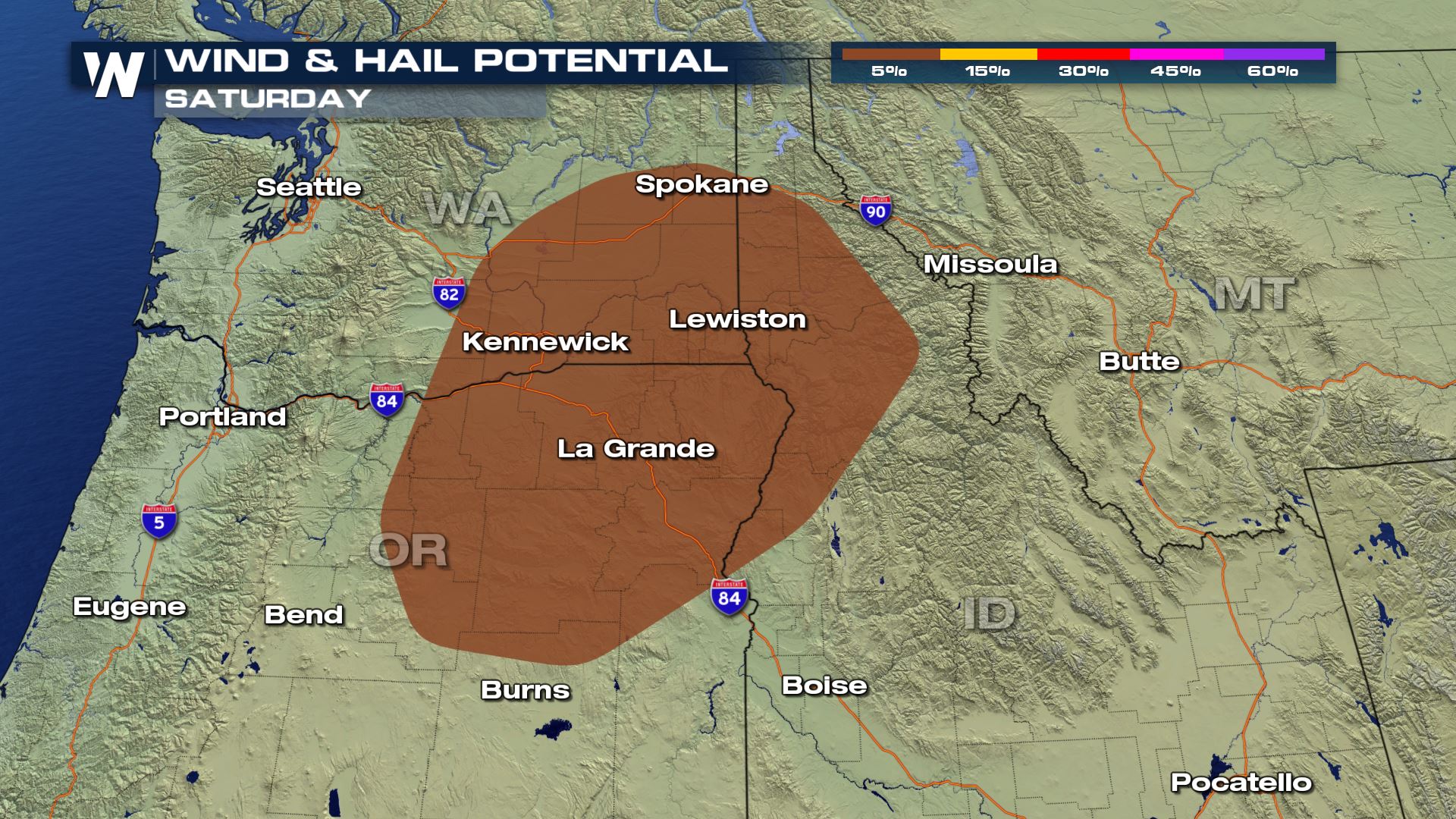 Large hail, one inch in diameter or larger, will be possible as well as damaging downdraft winds, which could top 58 mph.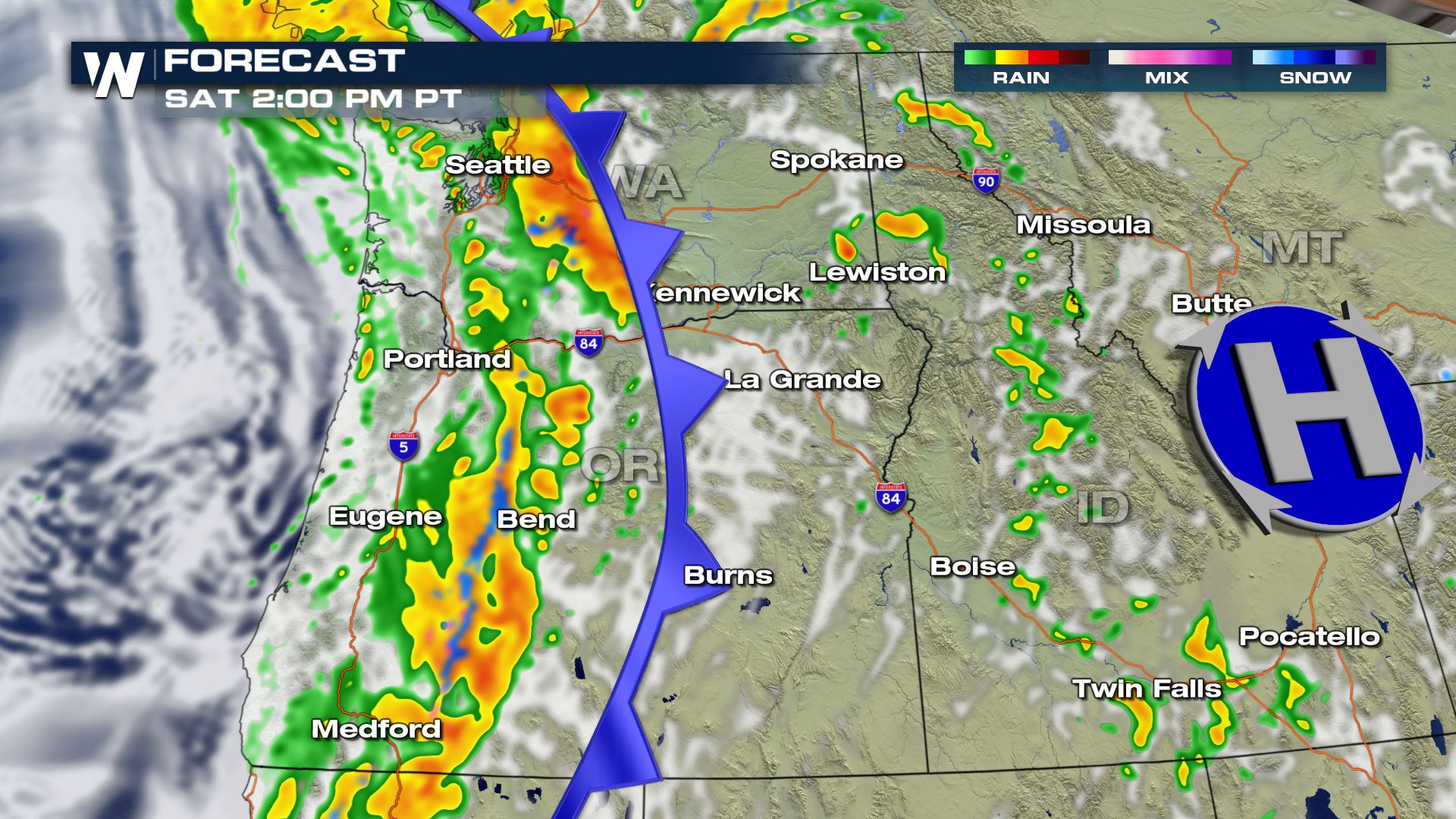 Heavy rain is expected to fall along and west of the Cascades through the first half of Saturday before the rain shifts east of the mountains in the early afternoon. Snow will be possible in the mountains, with significant accumulations possible among the higher peaks.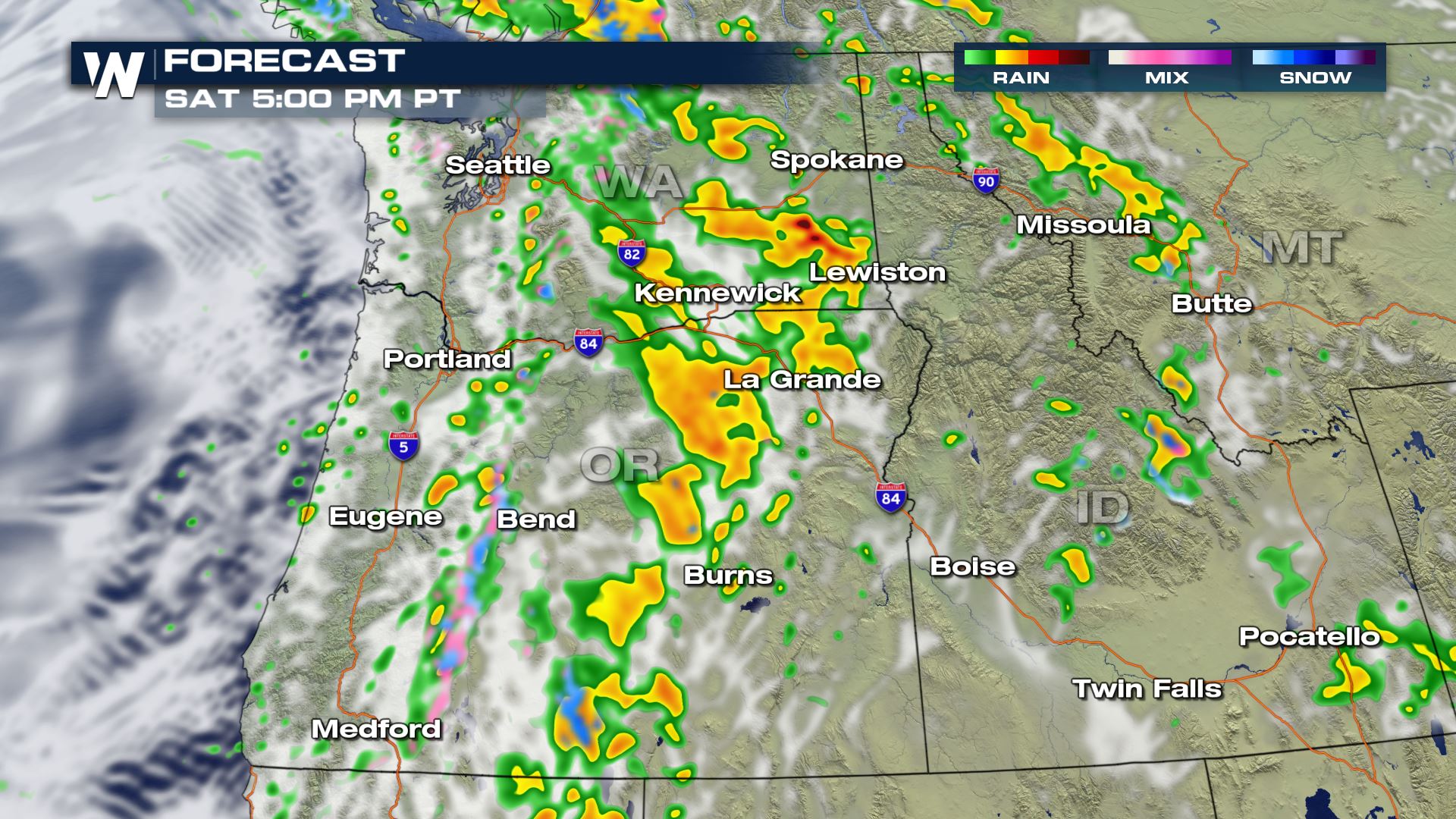 Storms are most likely during peak heating hours in the afternoon as the front moves across Eastern Oregon and Washington. The I-84 and I-90 corridors could be impacted.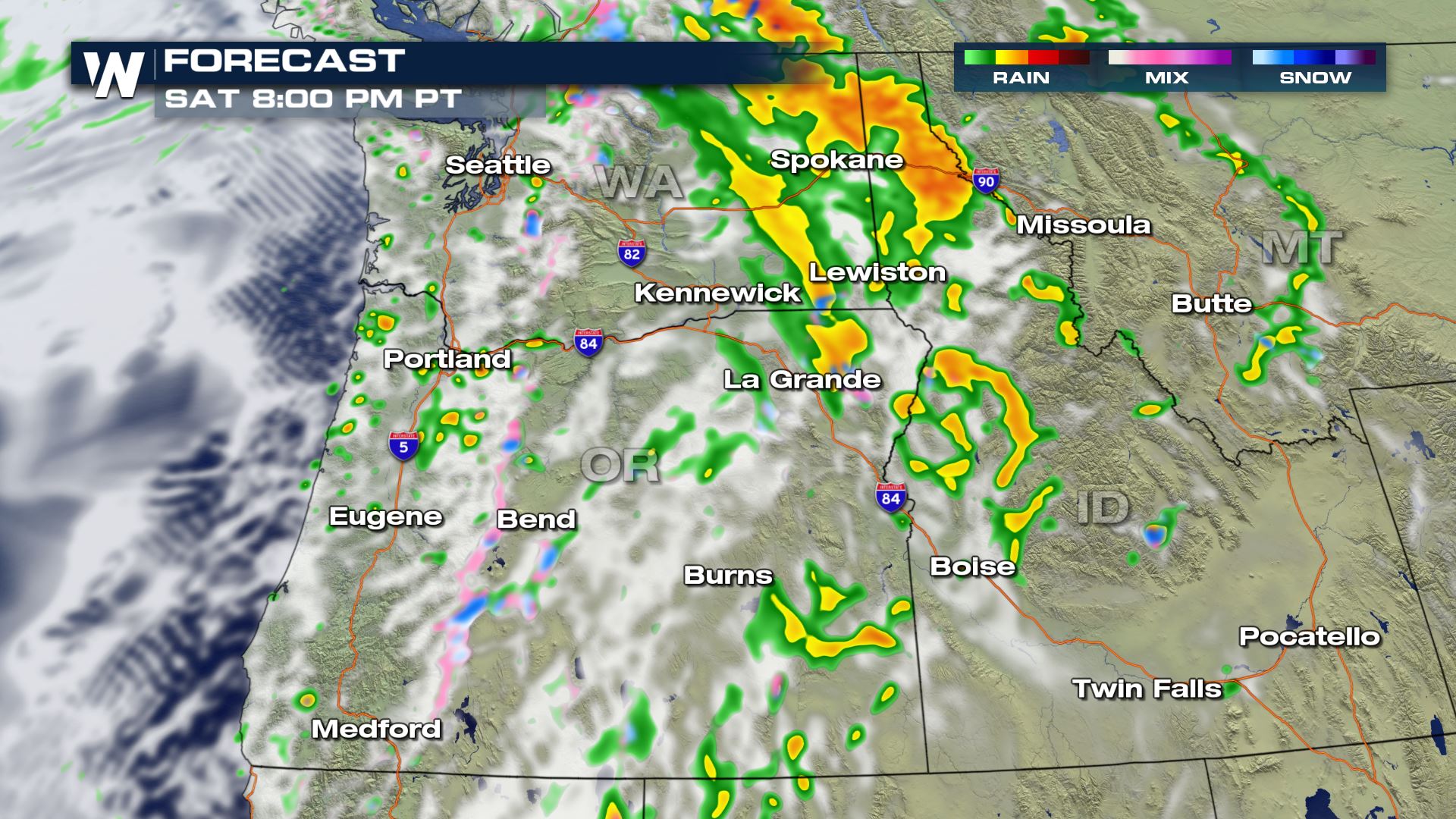 Storm activity is expected to wane in the evening, but pockets of moderate to heavy rain will still be possible overnight, particularly along the I-90 corridor.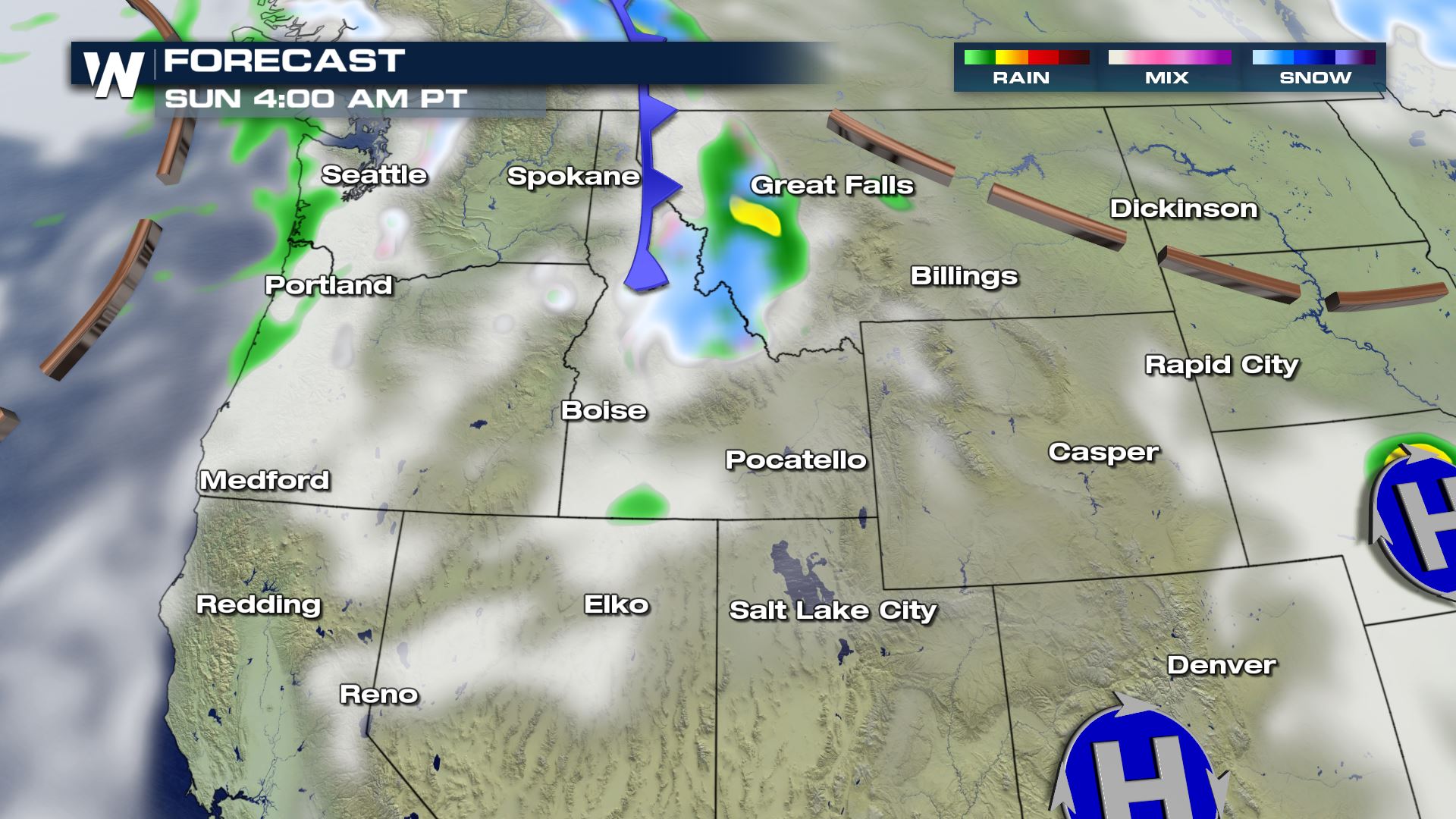 Overnight into Sunday morning, light to moderate snow is expected across the mountains of Central and Northern Idaho. Snow could linger on Sunday in the  Salmon River Mountains of Idaho and the Rockies in Montana before drifting southeast into Southern Montana and Northwest Wyoming Sunday afternoon and evening. Snow could linger in Northwest Wyoming on Monday.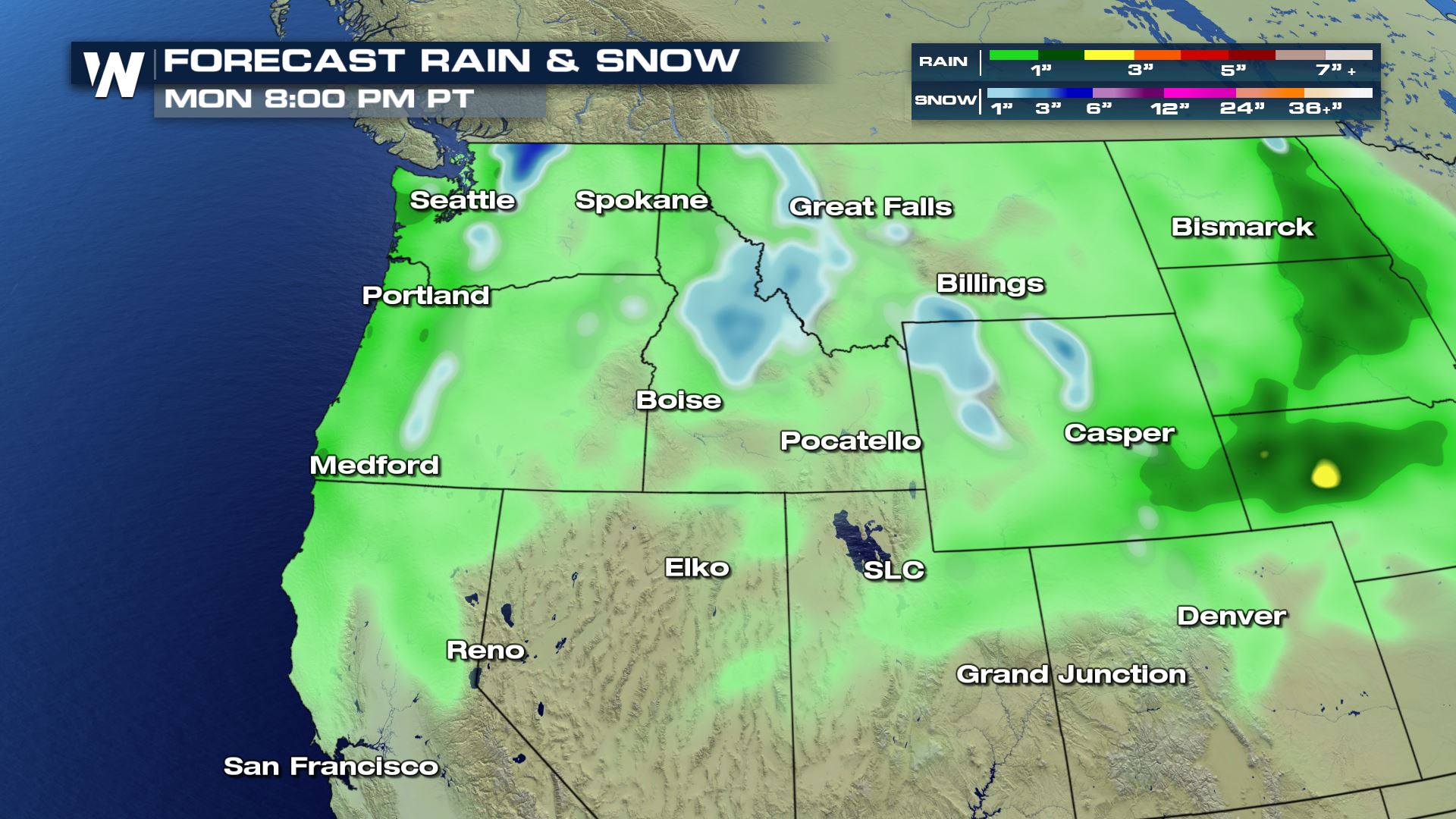 Rain totals could top an inch for some coastal areas of Washington and Oregon, however, most of the region is expected lighter precipitation, especially in the lee of the Cascades. Pockets of heavy snow, in some cases more than 6 inches, are possible in the Northern Cascades, the Salmon River Mountains, the Absaroka Range, and the Tetons. Stay with WeatherNation for the live updates and warnings on any severe storms.