The risk for severe weather has concluded for Thursday night. Today's storms did produce some very large hailstones in the Carolinas. The largest hail stone was golf balls.

Timing
Storms move offshore from the Mid-Atlantic shortly after sundown, with drier and cooler air back behind the storm system. Meanwhile, heavy rain will impact the northeast through the evening and overnight hours.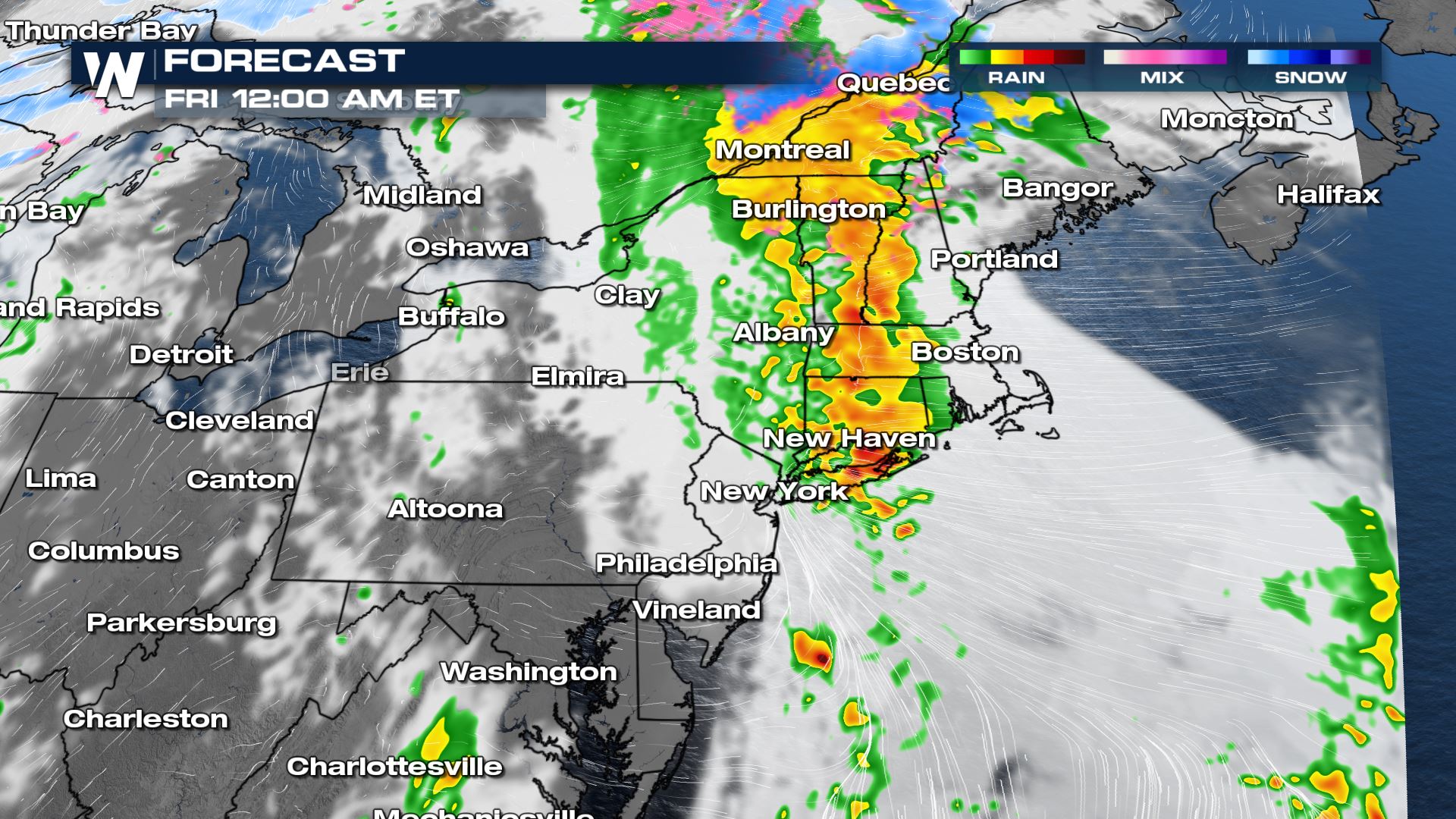 We will be waking up to steady rain through New England on Friday morning, with some high elevation spring snowfall! Showers and storms move through from southwest to northeast, wrapping up by midday.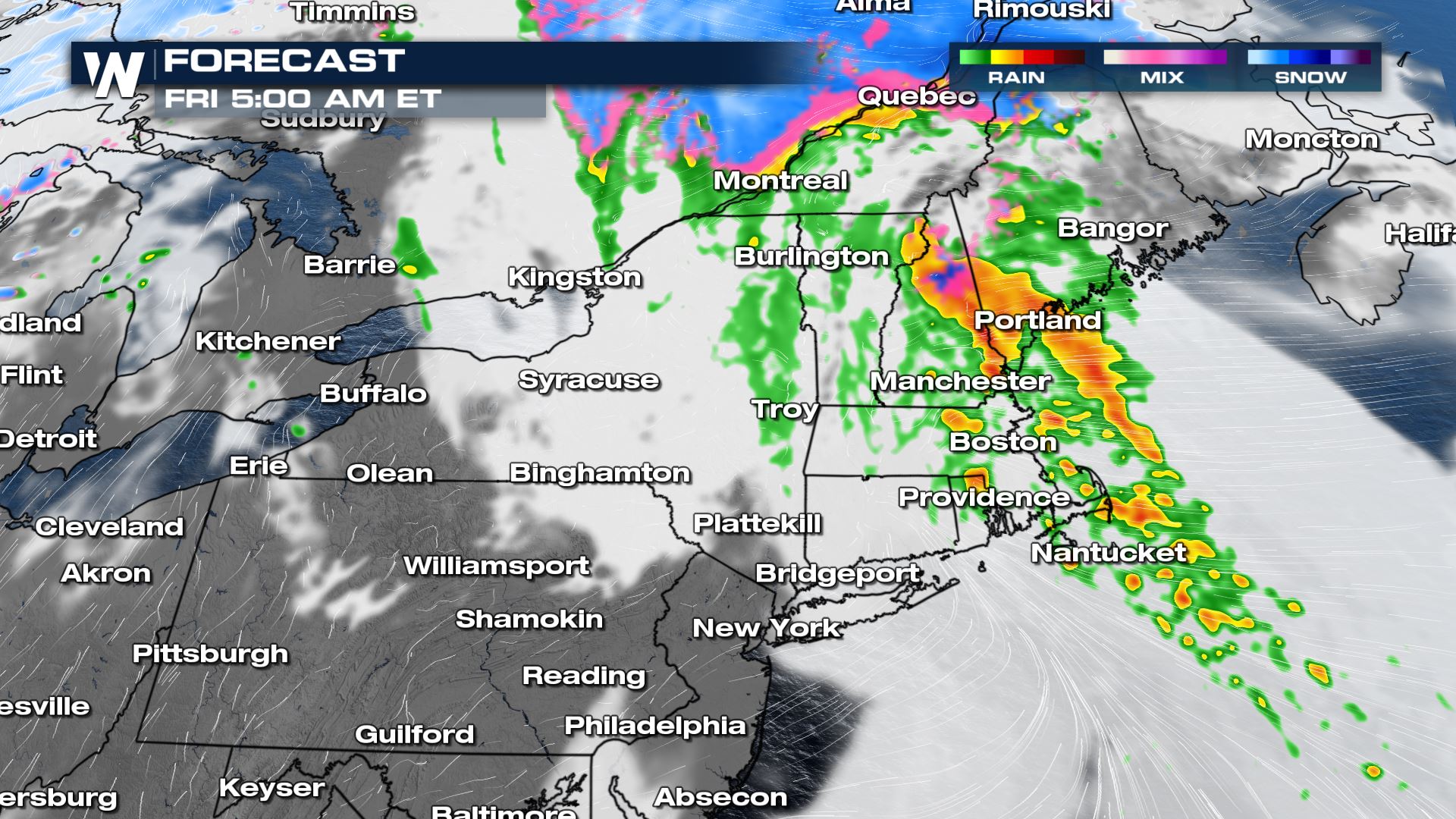 Rainfall
The heaviest rainfall is anticipated in New York and New England through the evening and overnight Thursday. A flood watch has been issued in New York and Pennsylvania for 1-3" of rainfall to create flooding concerns. This will mean rivers, creeks and streams will be running high.
The Weather Prediction Center (WPC) has issued a marginal and slight risk for excessive rainfall in these areas, meaning isolated flooding will be possible.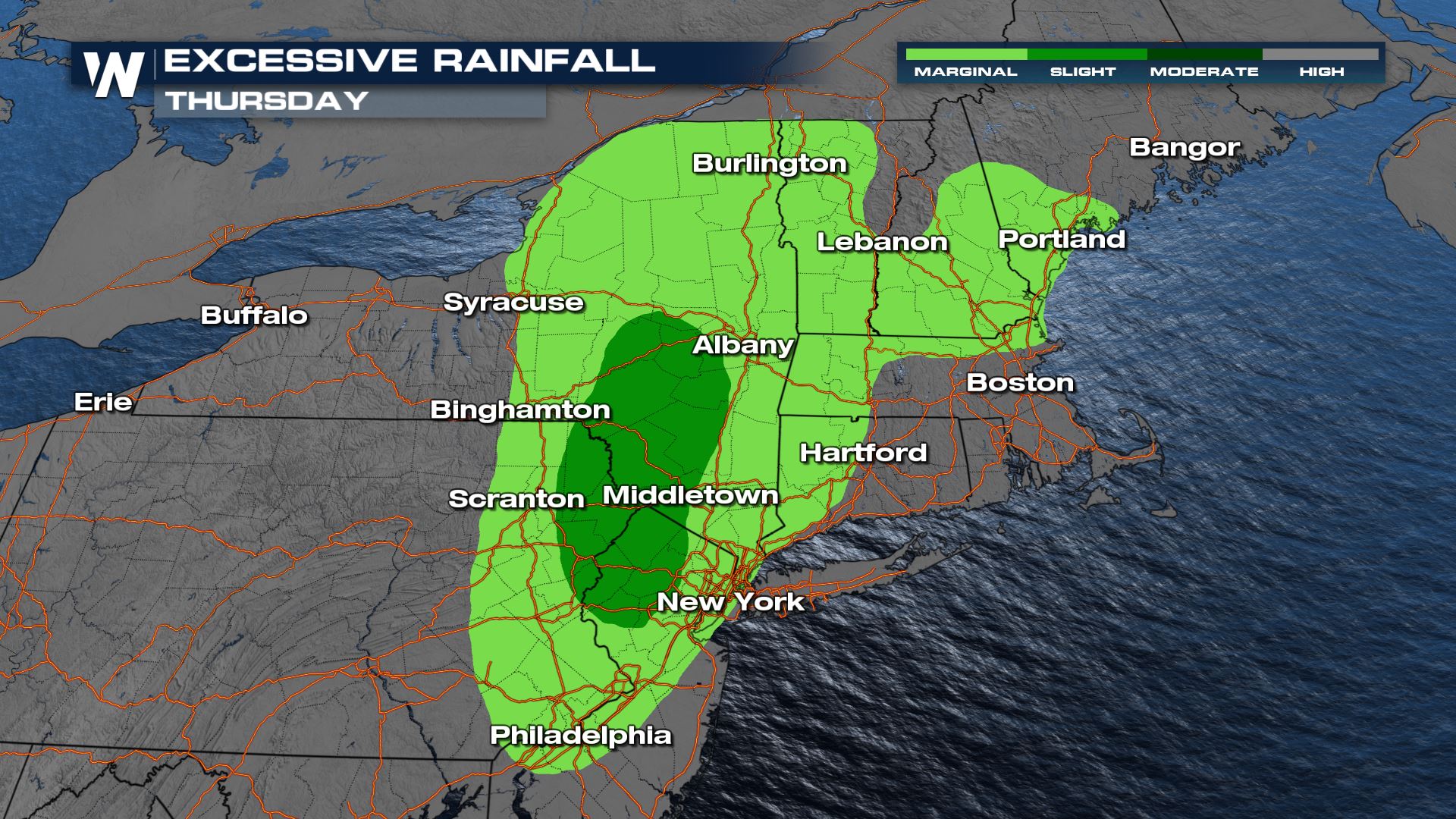 Our forecast models are hinting at 1-3" of rainfall possible, especially through the Hudson River Valley.
With another round of severe weather anticipated, stay with WeatherNation for the latest. We will be streaming 24/7 with the most up to date forecast information to keep you safe!