We are looking at a strong chance for damaging winds and isolated tornadoes over parts of the Mississippi and Ohio Valleys this afternoon and evening.  The highest risk for tornadoes will be over Indiana and Ohio.
Severe Outlook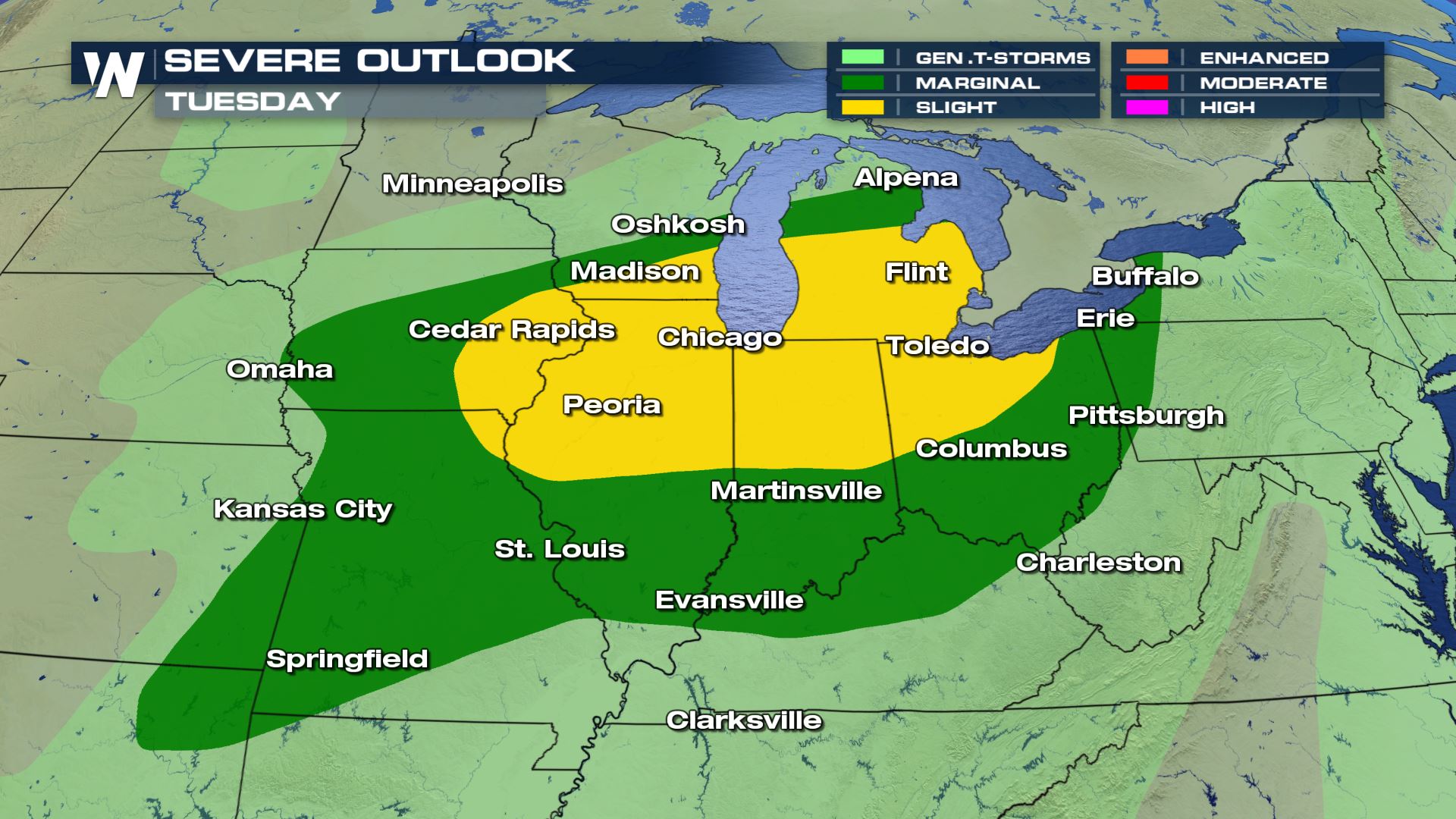 A good portion of the Ohio Valley and Great lakes will see the highest chance of severe weather today.  Cities included in today's severe weather risk are St. Louis, Chicago, Milwaukee and Detroit.
Severe Risks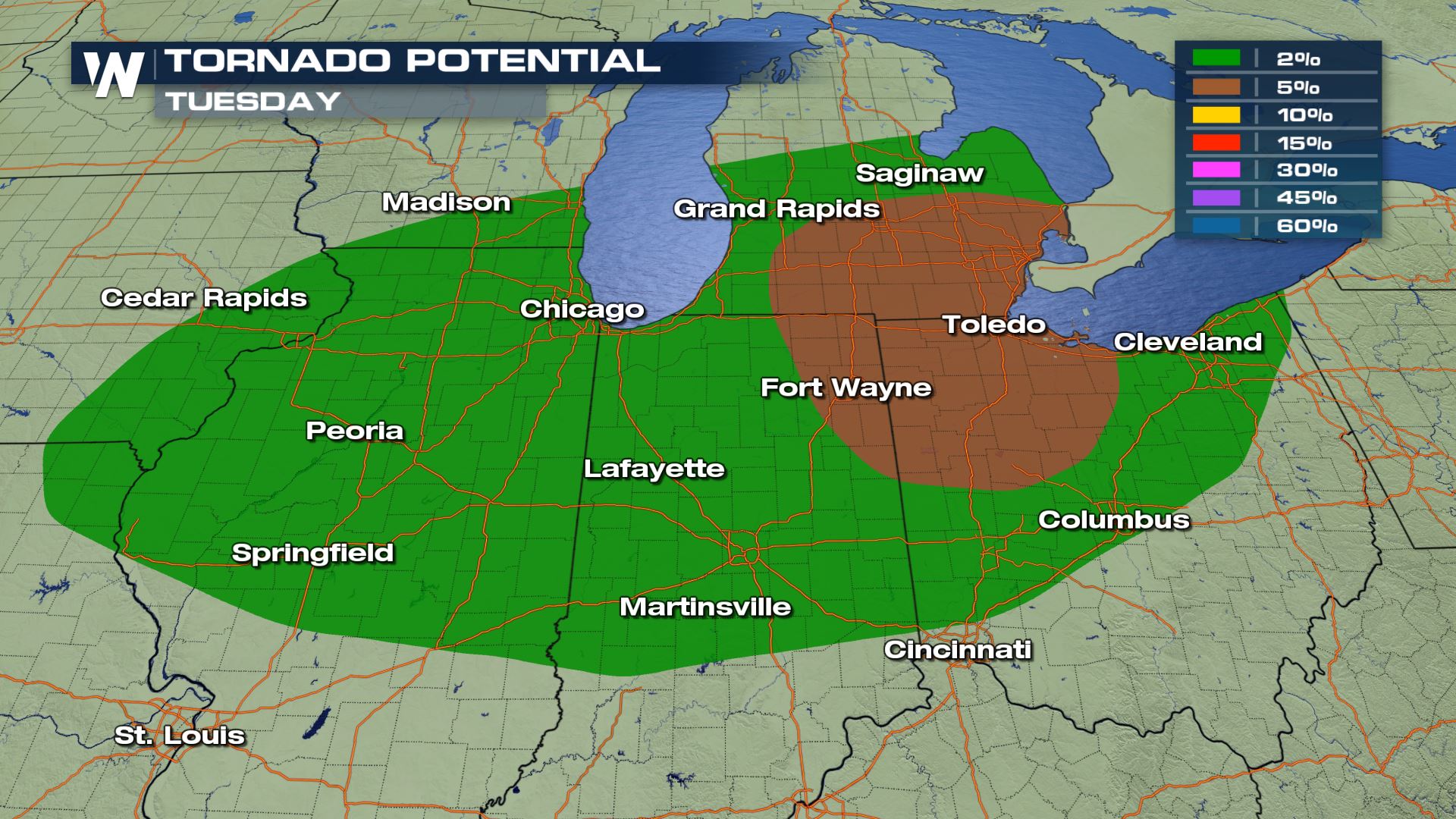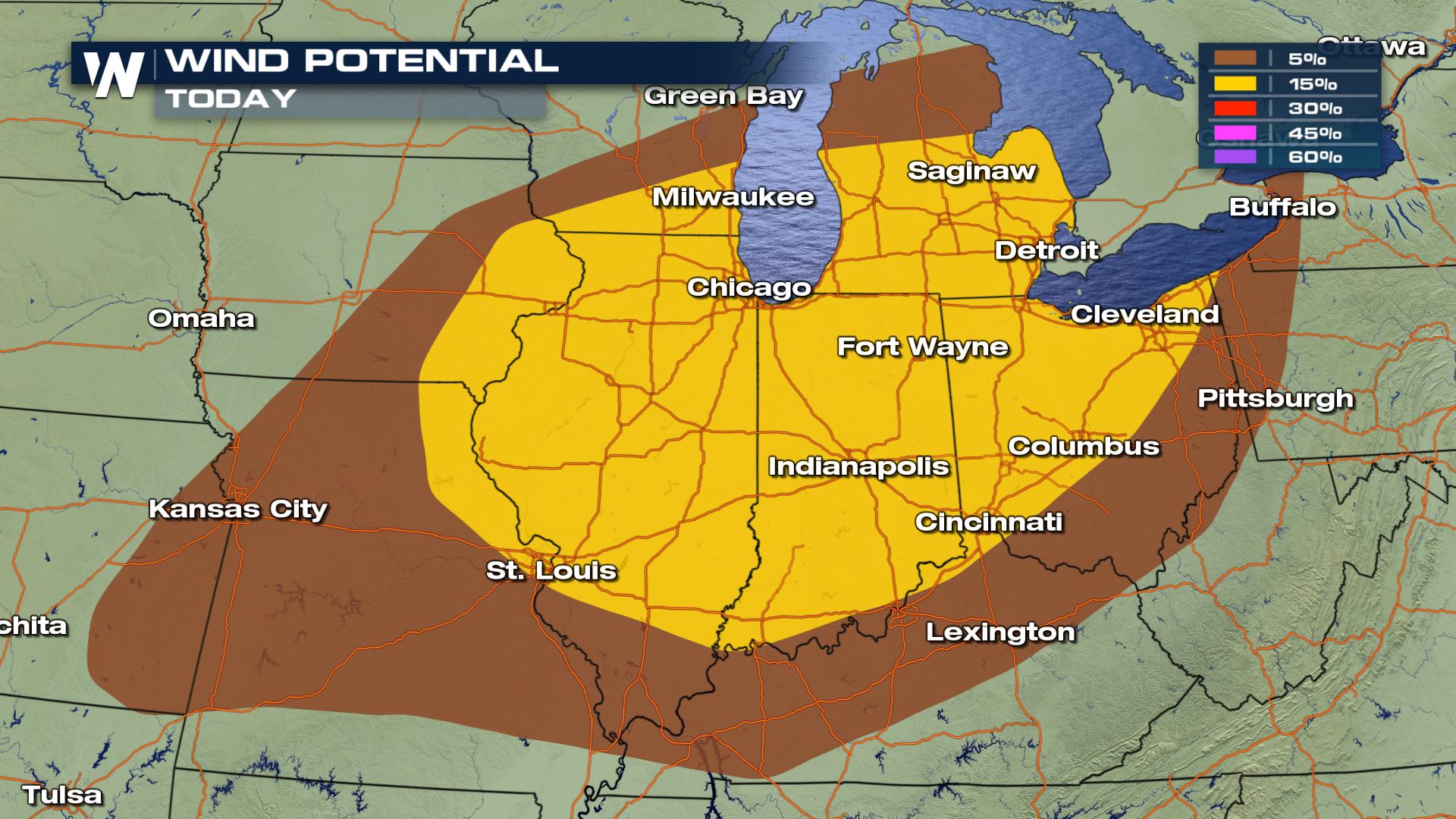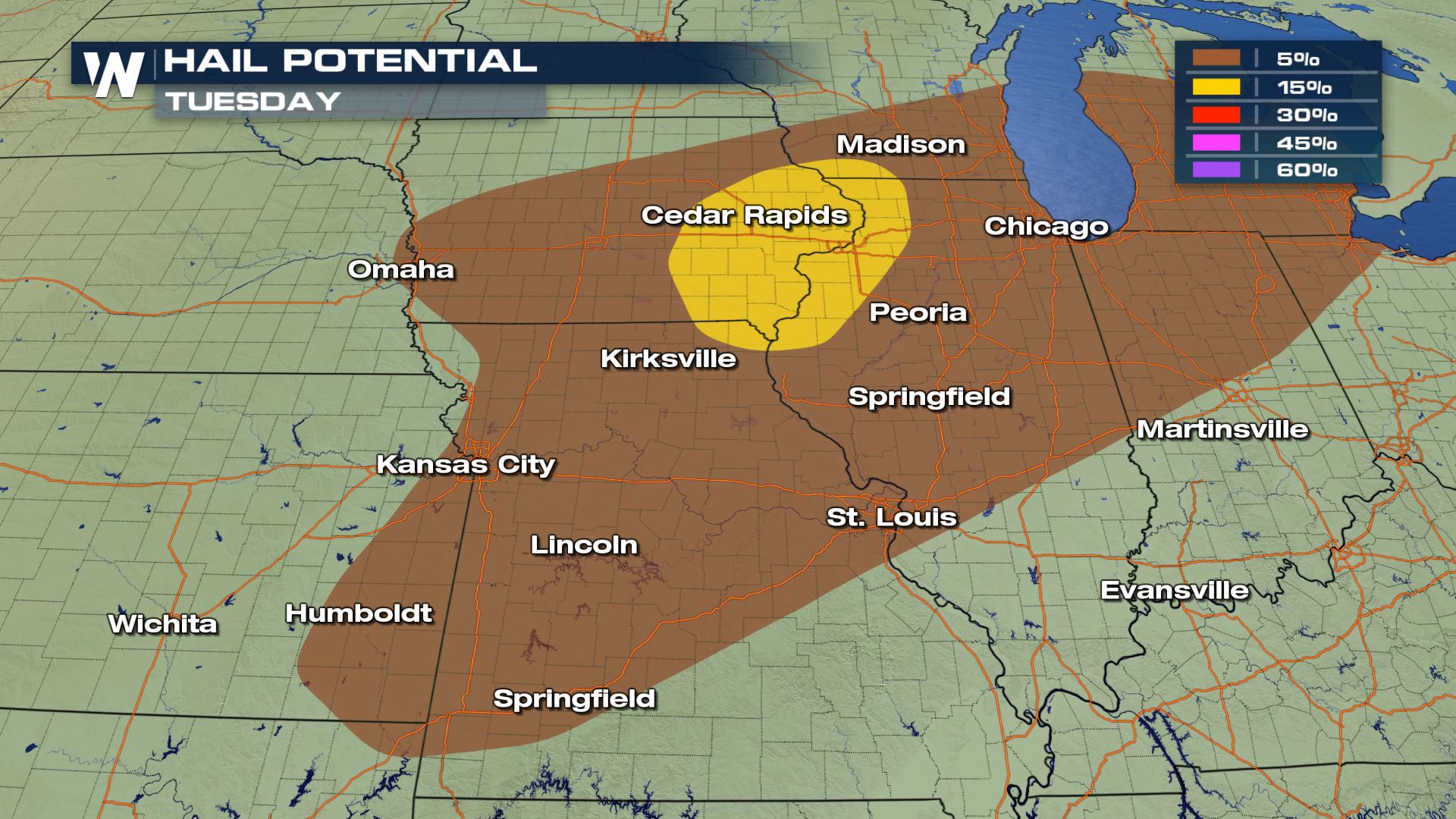 All modes of severe weather will be in play today with the damaging winds and tornado risks being the biggest threats to watch out for later today.
Forecast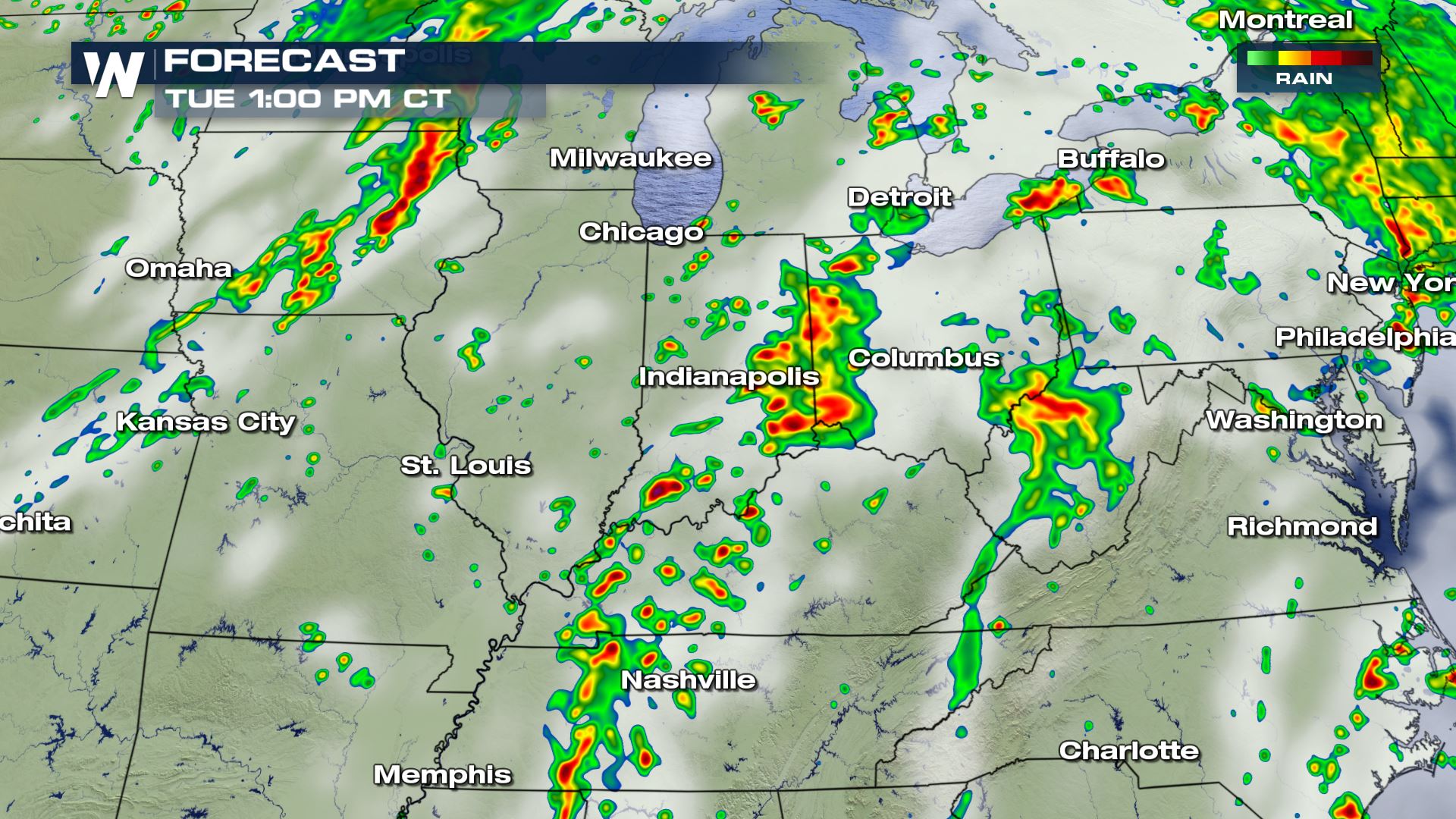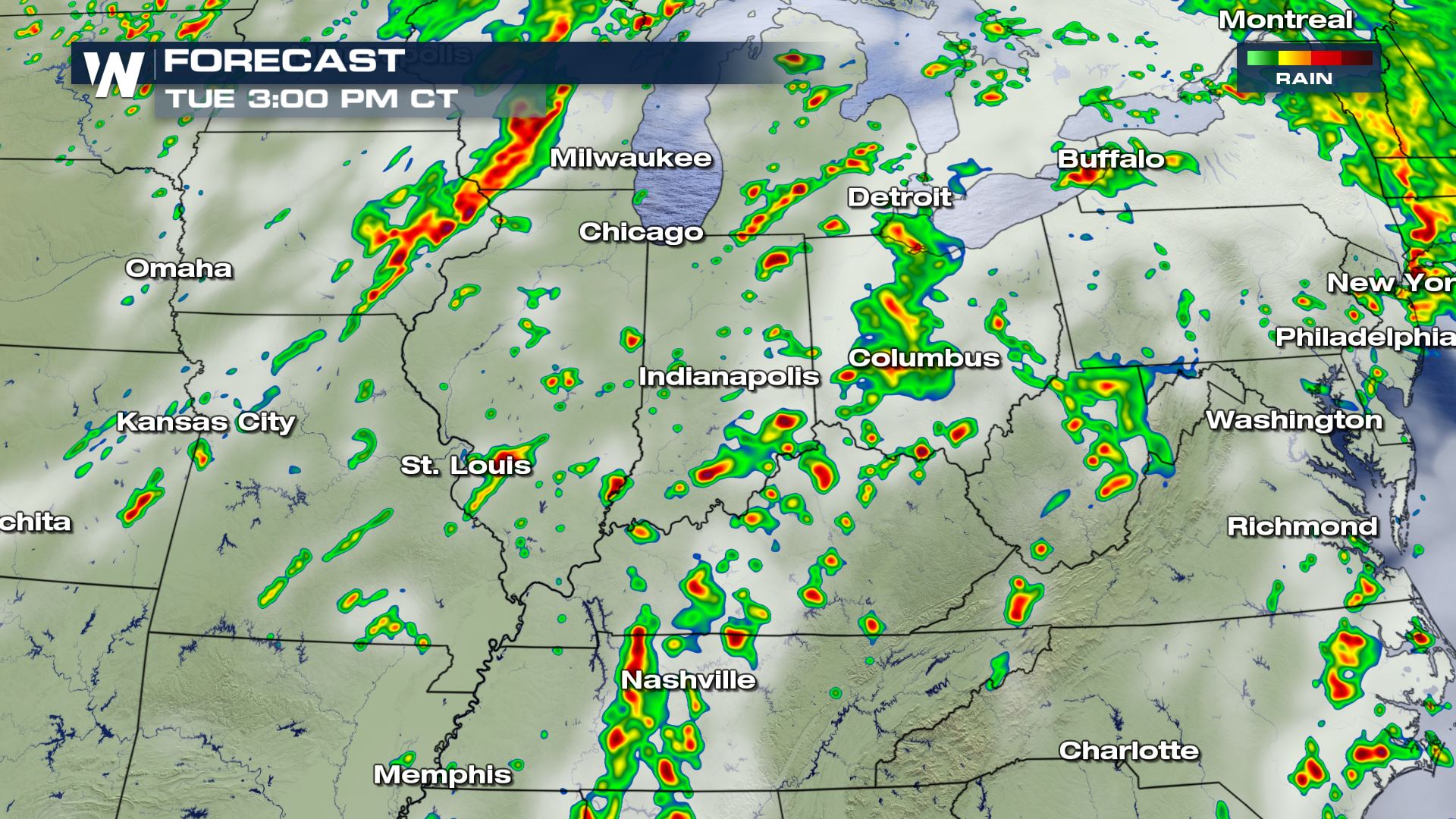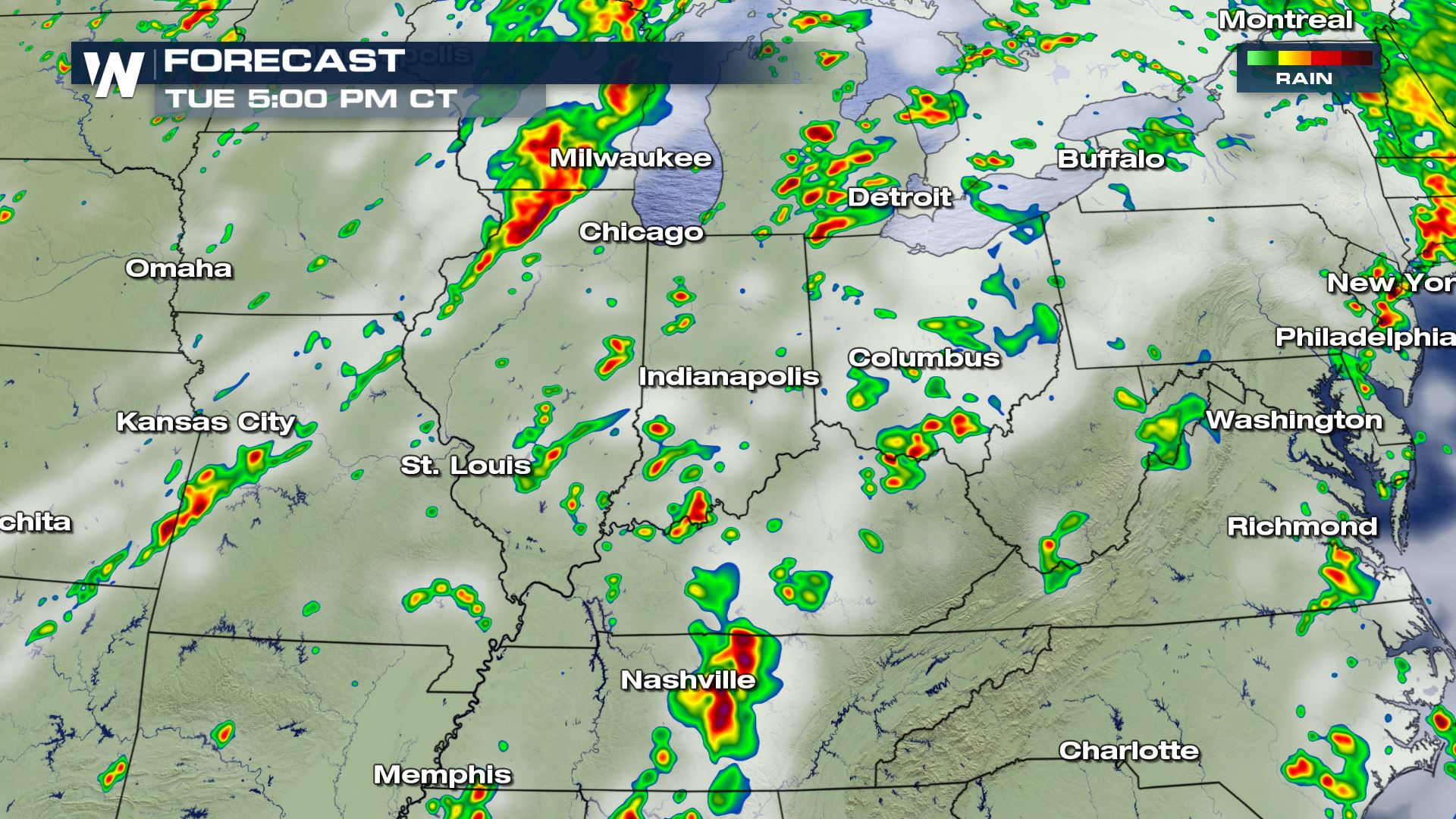 Showers and storms will be in the forecast all day, but the severe weather risk will be more likely for the afternoon and evening hours.  Keep checking WeatherNation for the very latest updates.