A strong cold front will bring scattered severe storm chances to the High Plains Saturday afternoon.  All modes of severe weather will be in play with tornadoes and damaging winds being the main weather risks.
Severe Outlook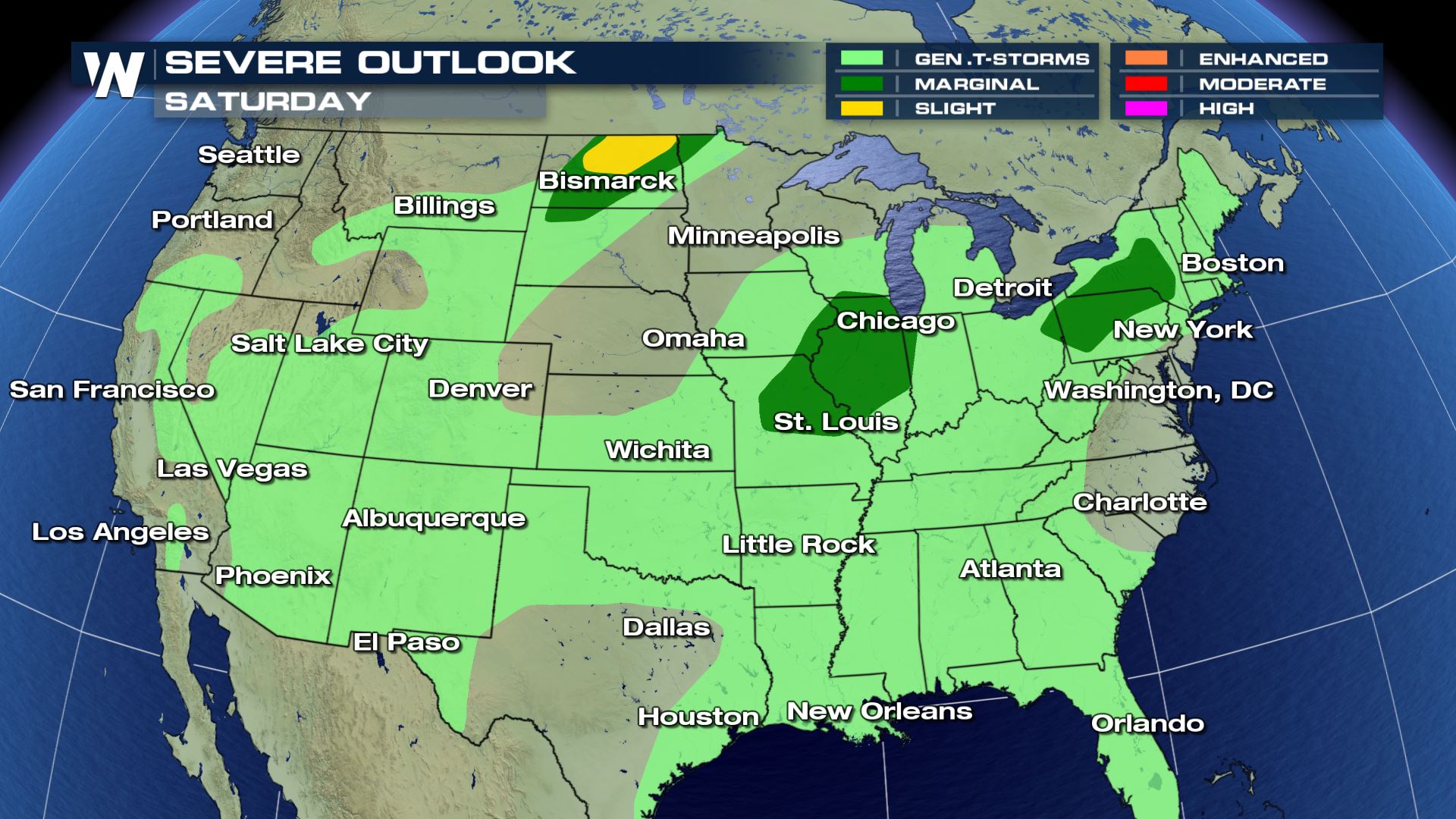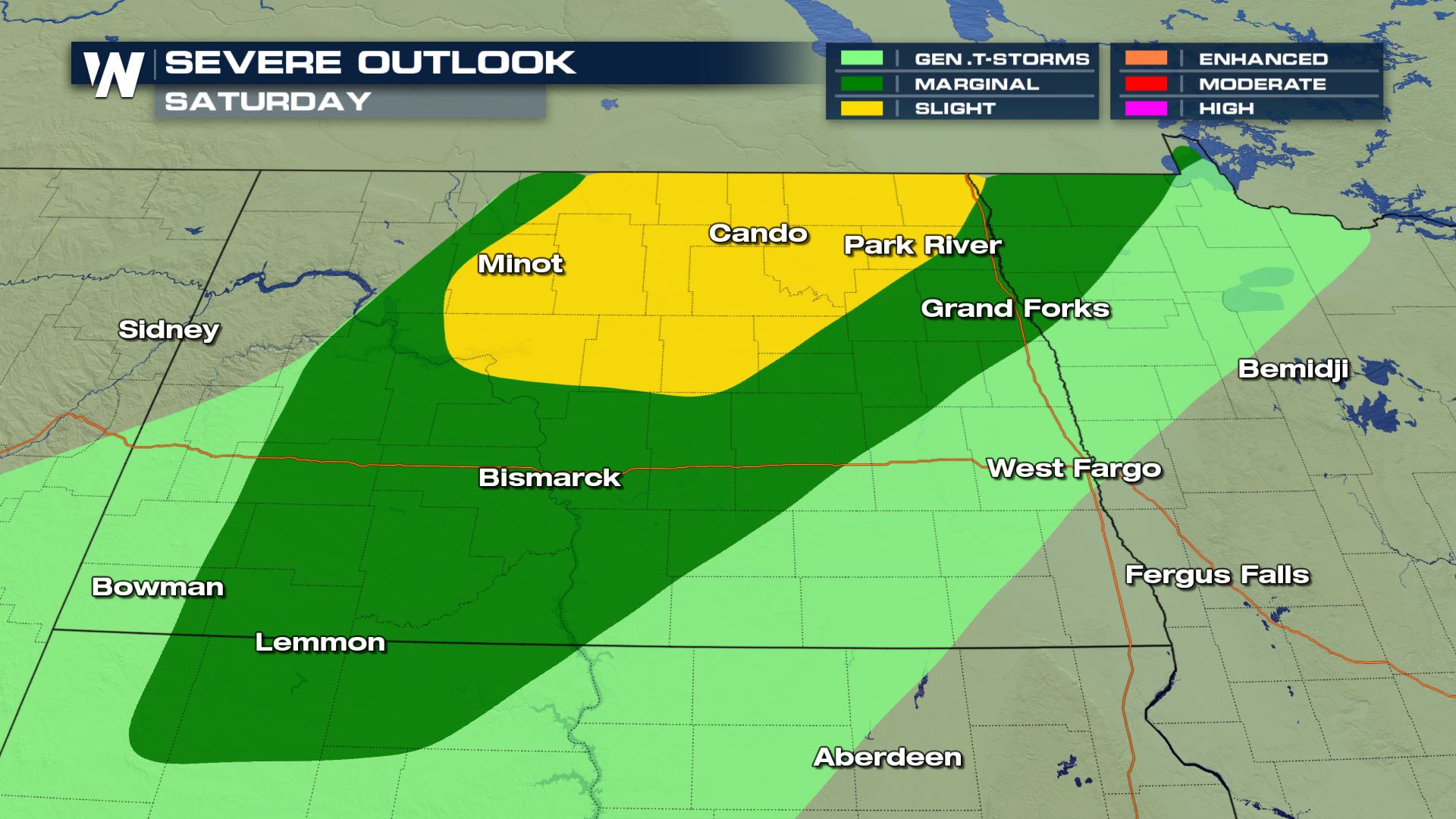 Areas that could see the most dangerous storms will be cities like Bismark, Minot and Cando of North Dakota.  If you live in these areas, go ahead and start to prepare for what could be some very strong storms.
Severe Risks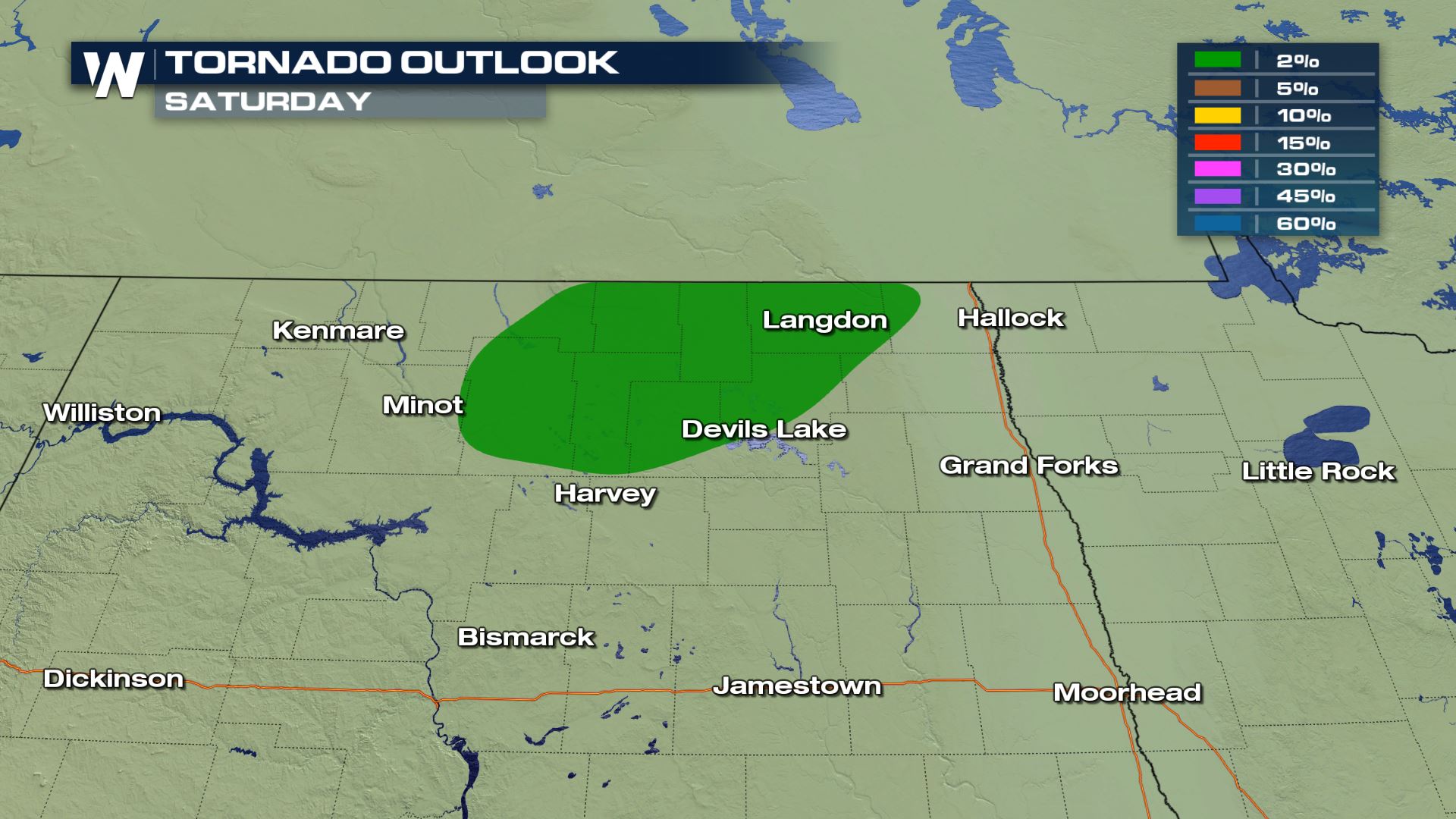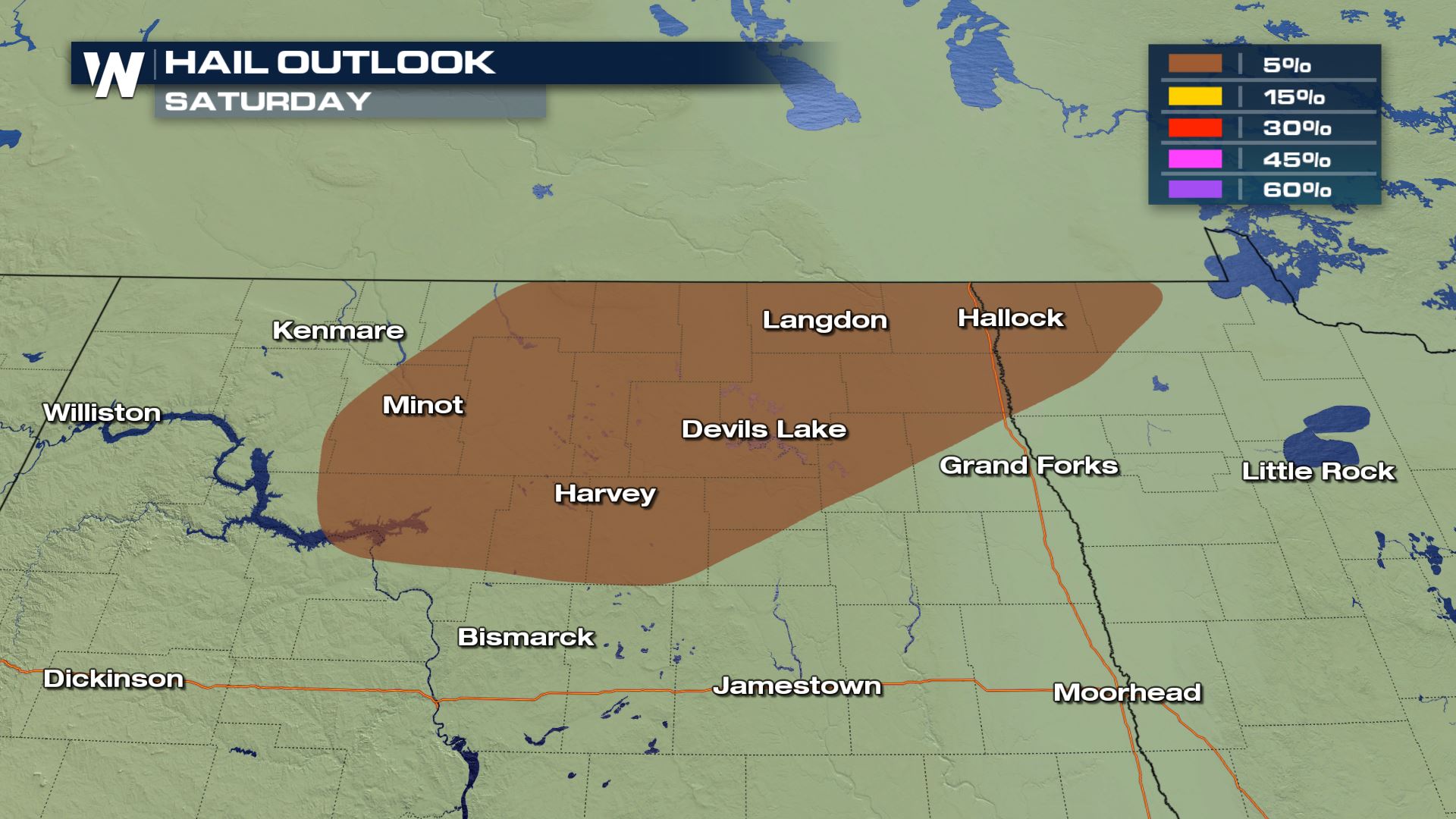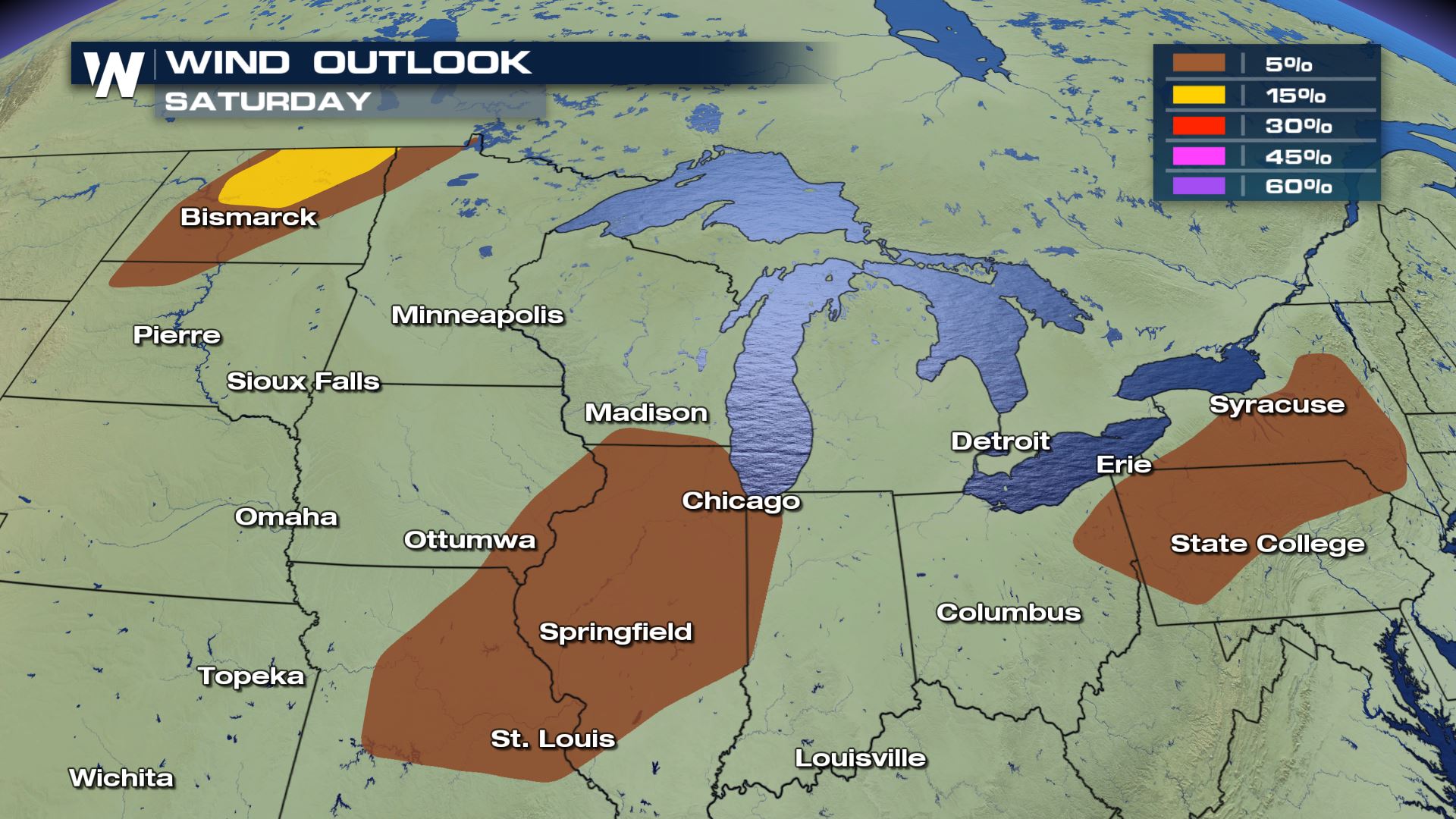 Large hail, damaging winds and tornadoes will all be possible if (or when) storms turn severe.
Forecast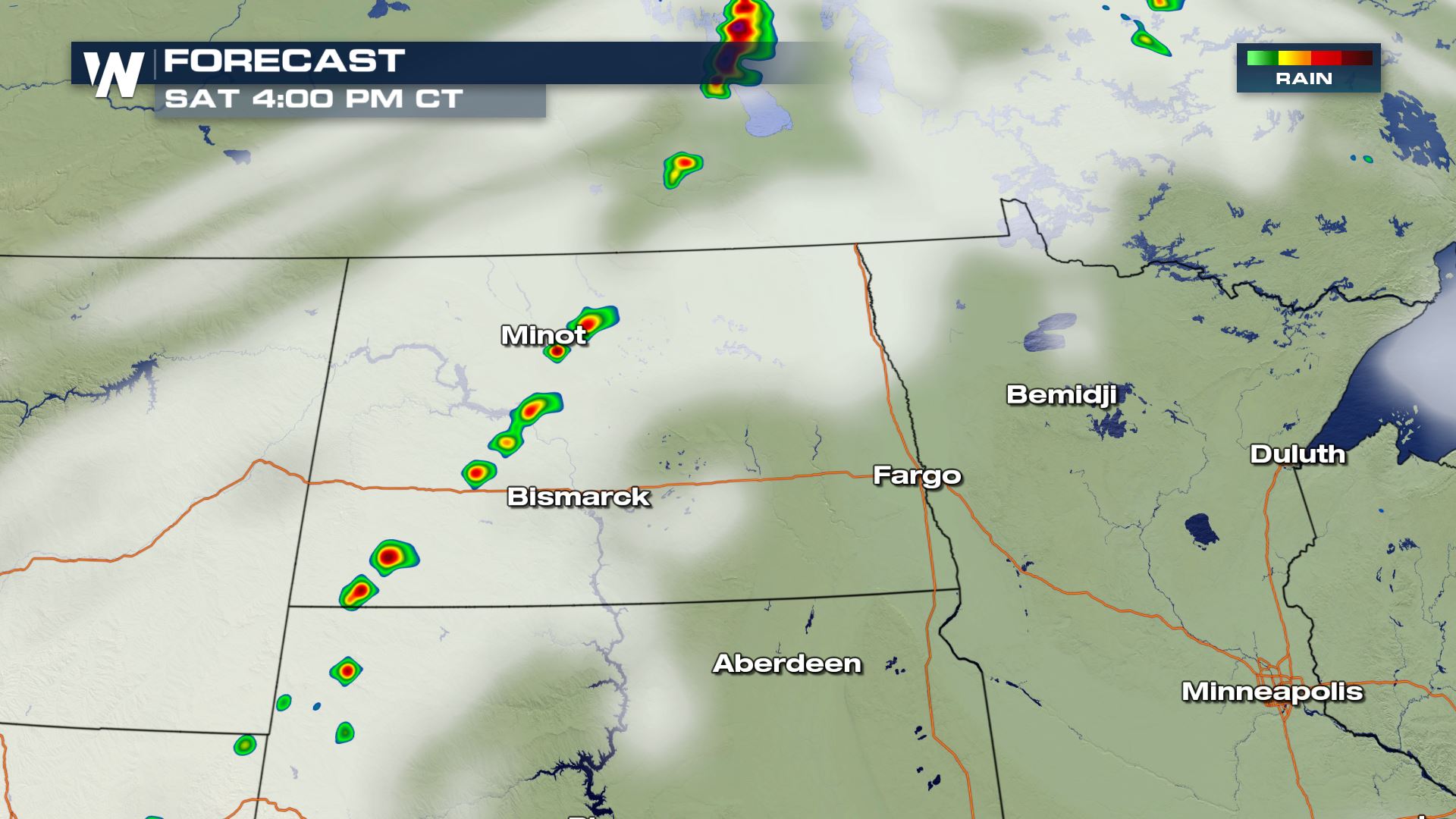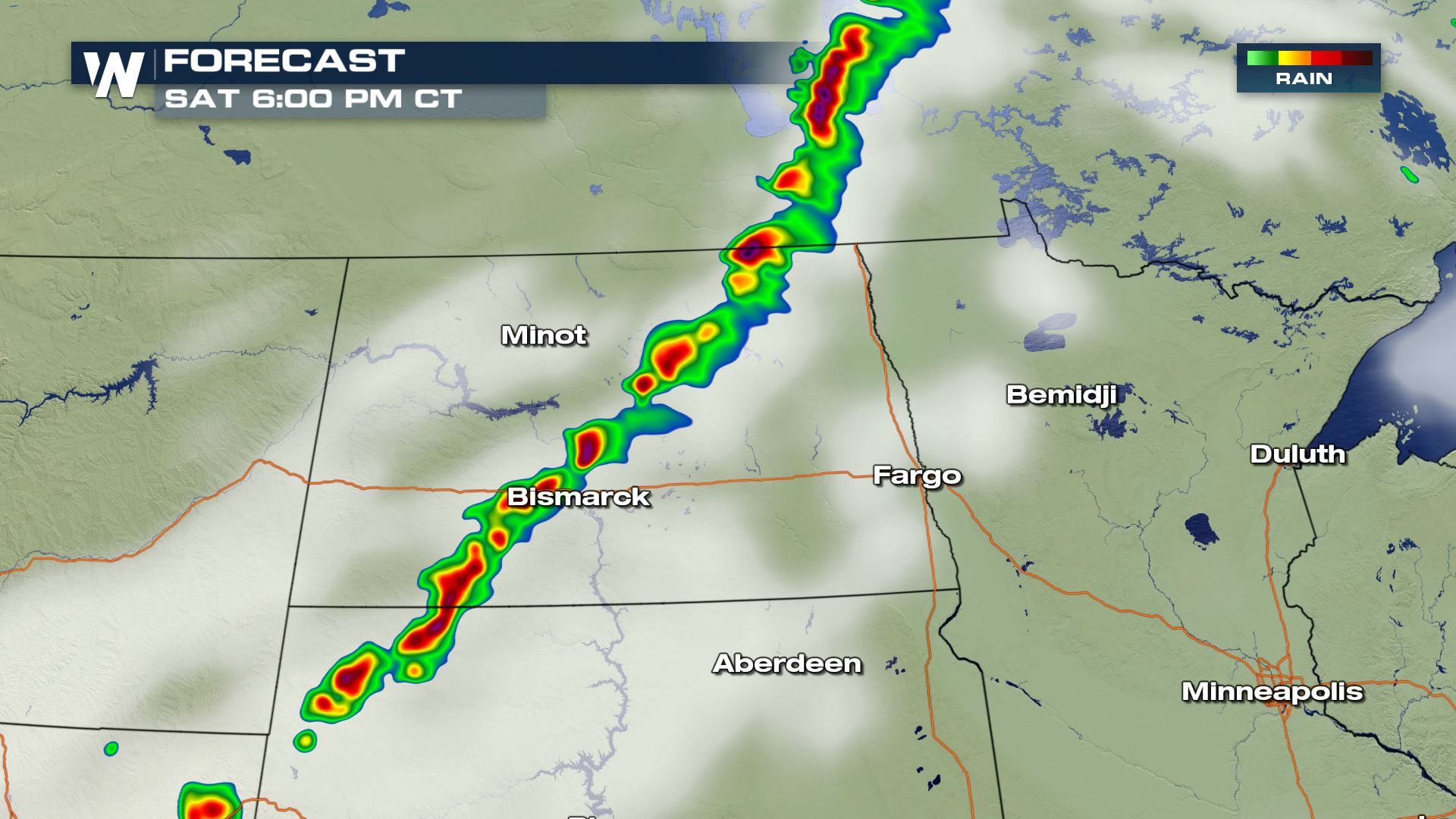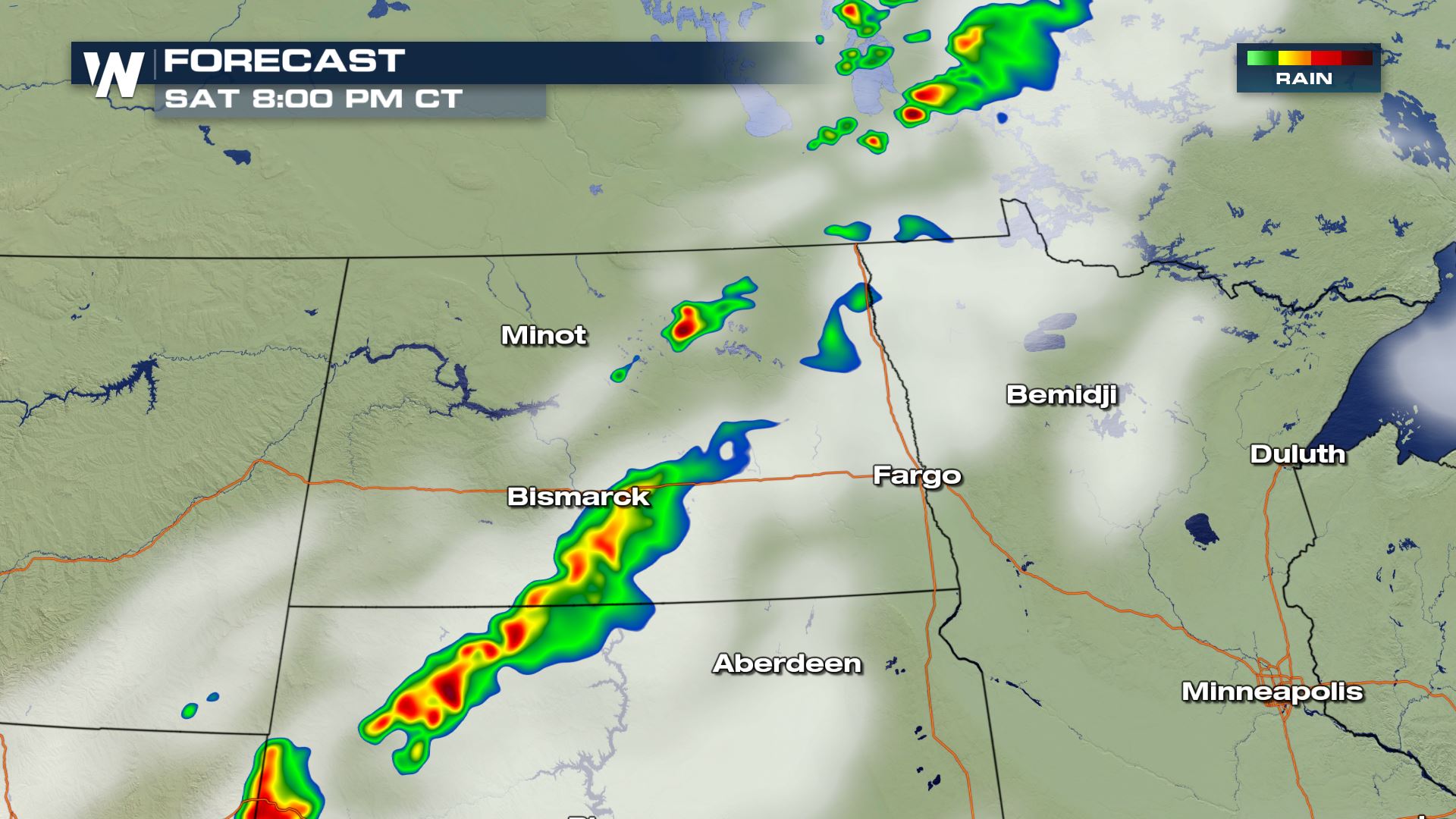 You can see the timing for today's severe storms will be during the afternoon and evening hours.  The cold front could keep the storms in play through the early morning of Sunday too.  Keep checking WeatherNation for the very latest updates.