A strong cold front sweeping across the Southeast U.S. will bring numerous severe storms from East Texas to the Tennessee Valley today and tonight. All modes of severe weather will be in the forecast including a risk of a few tornadoes.  Here is the very latest.
Severe Set-Up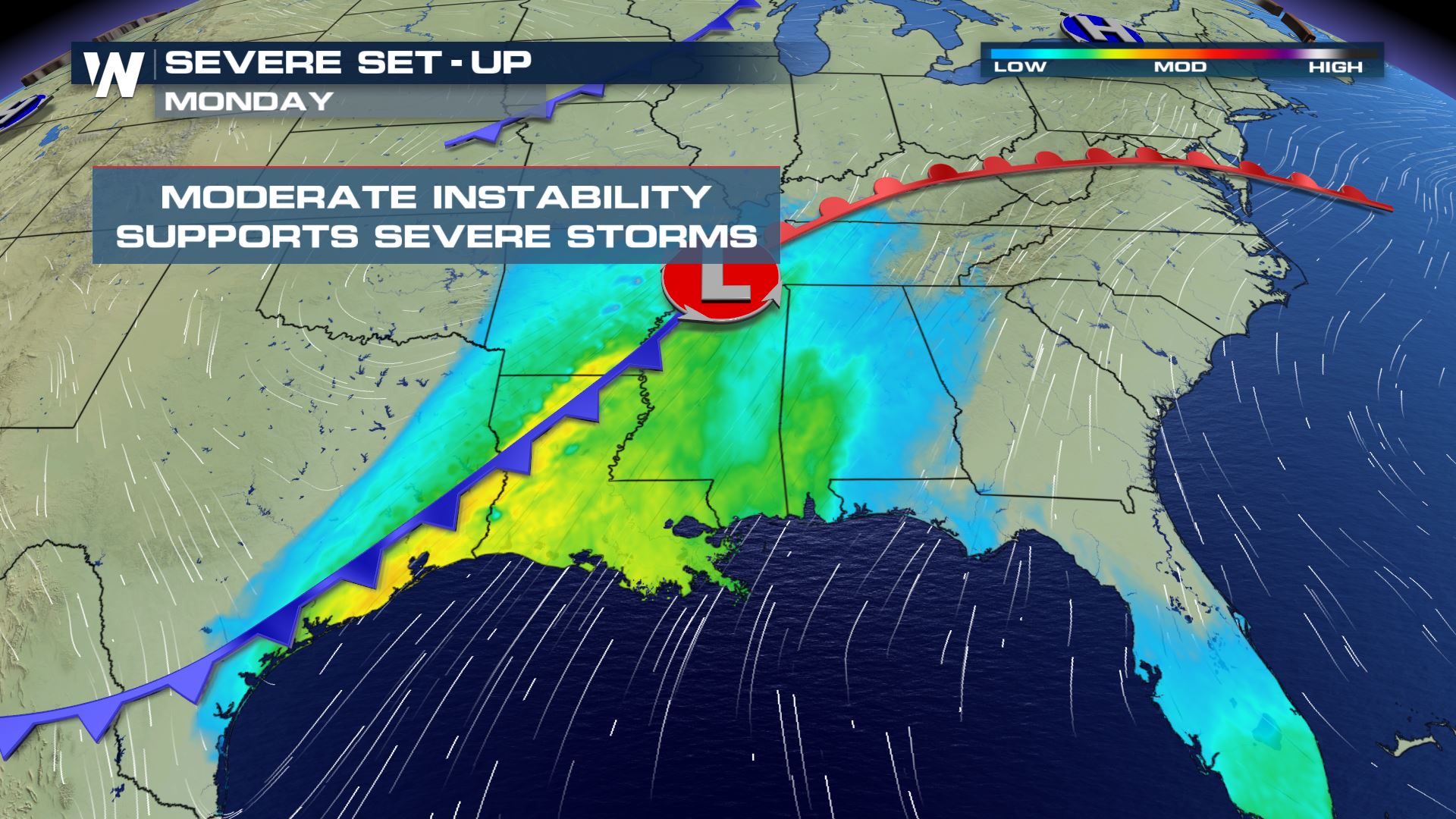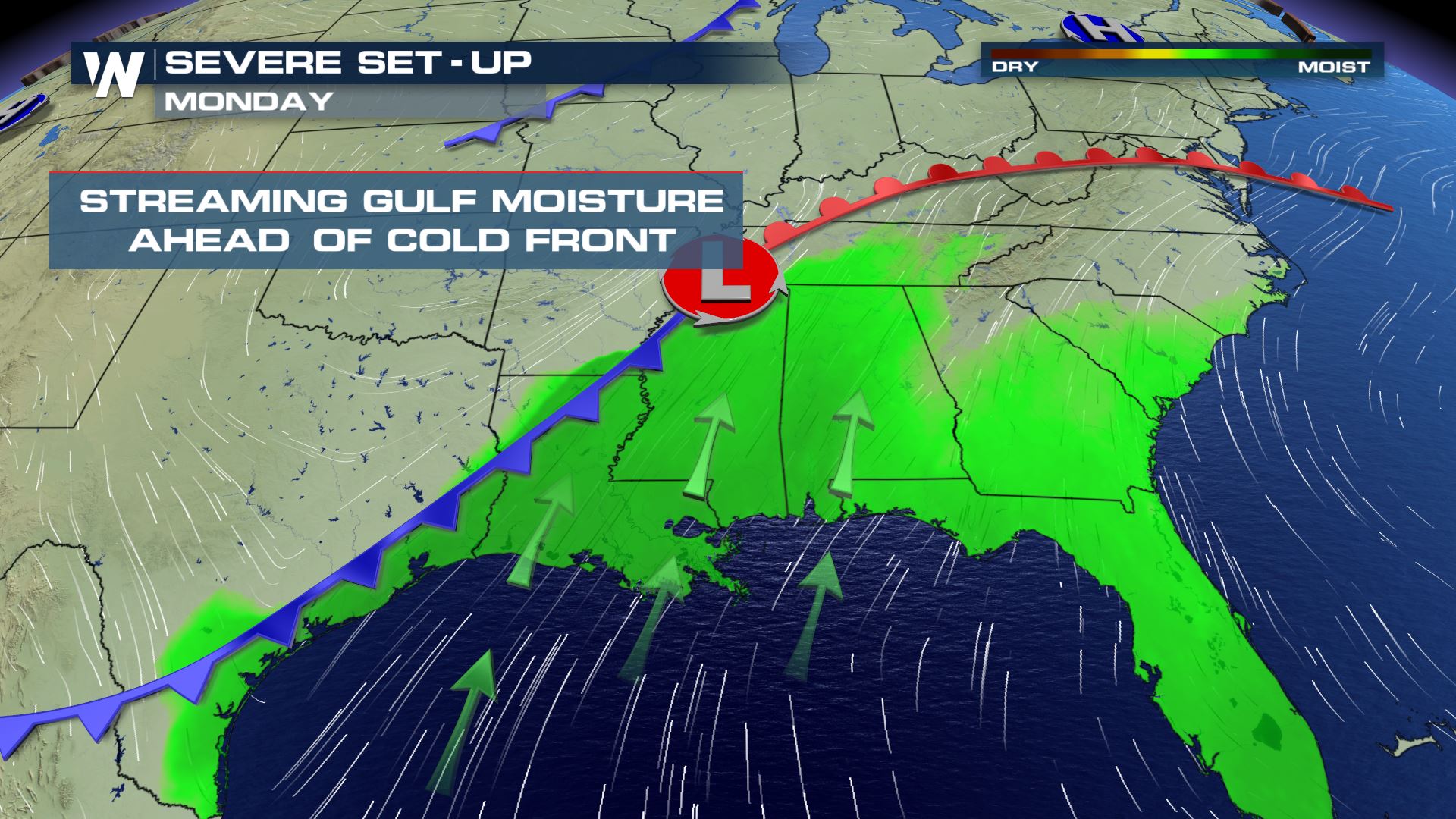 Moderate instability and strong moisture streaming out of the Gulf of Mexico will set-up the severe threat for today and tonight.  Areas from Texas to Georgia will need to be weather aware.
Severe Outlook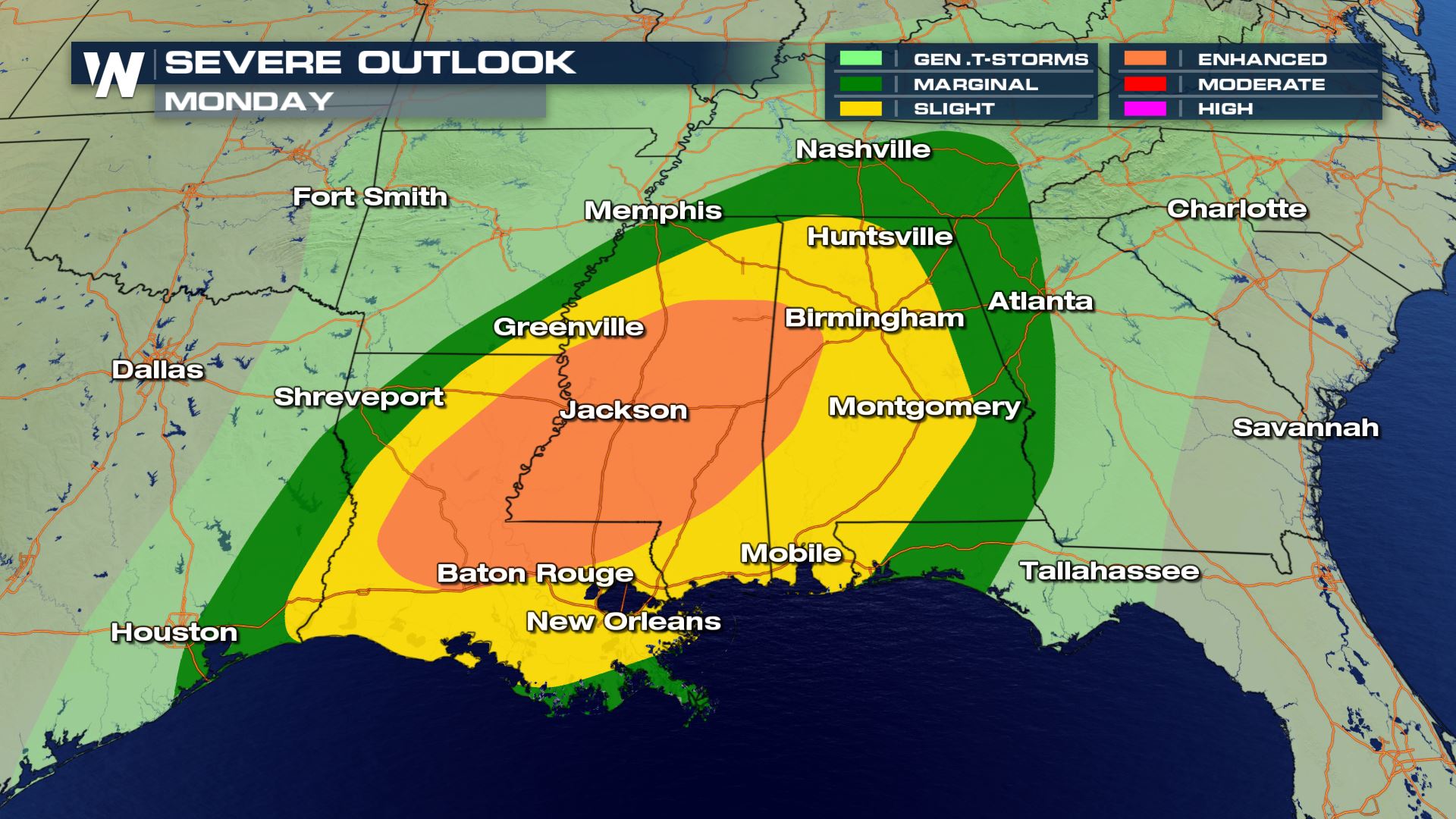 From Houston to Atlanta strong to severe storms will be in the forecast. The yellow and orange colors represent the higher risk of severe storms today. These are the areas where scattered to severe storms will be likely.  All modes of severe weather are in the forecast today.
Severe Risks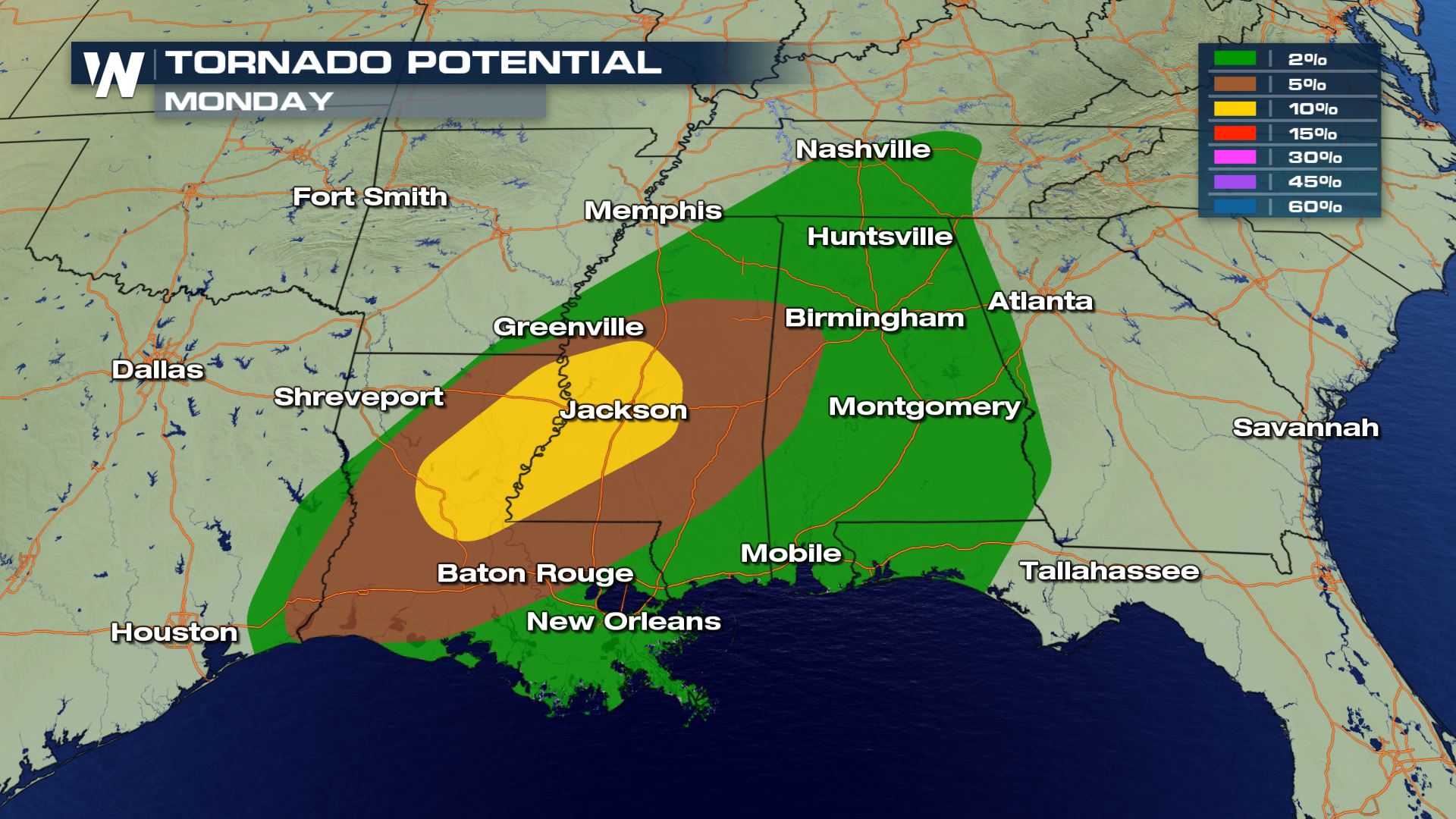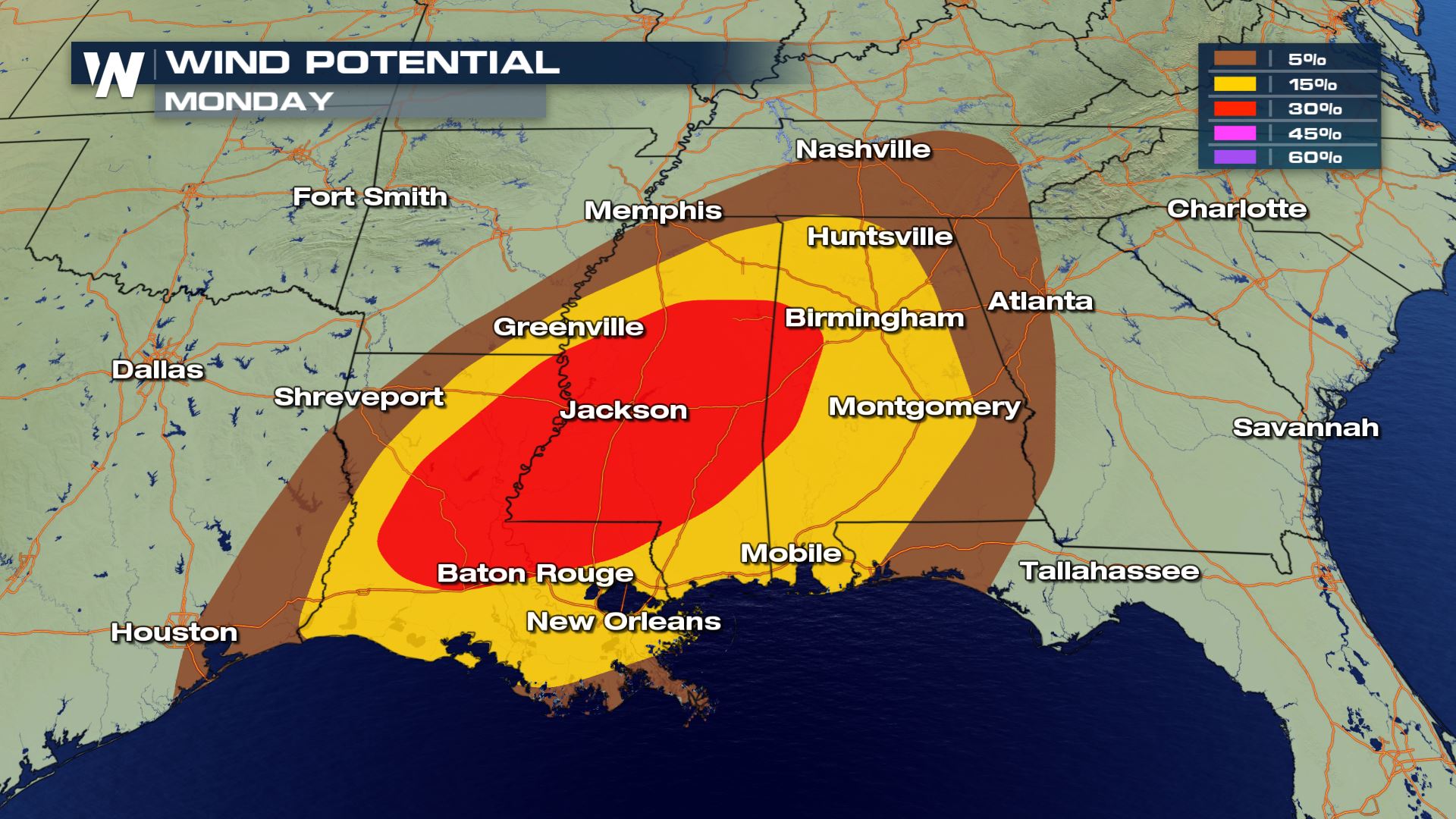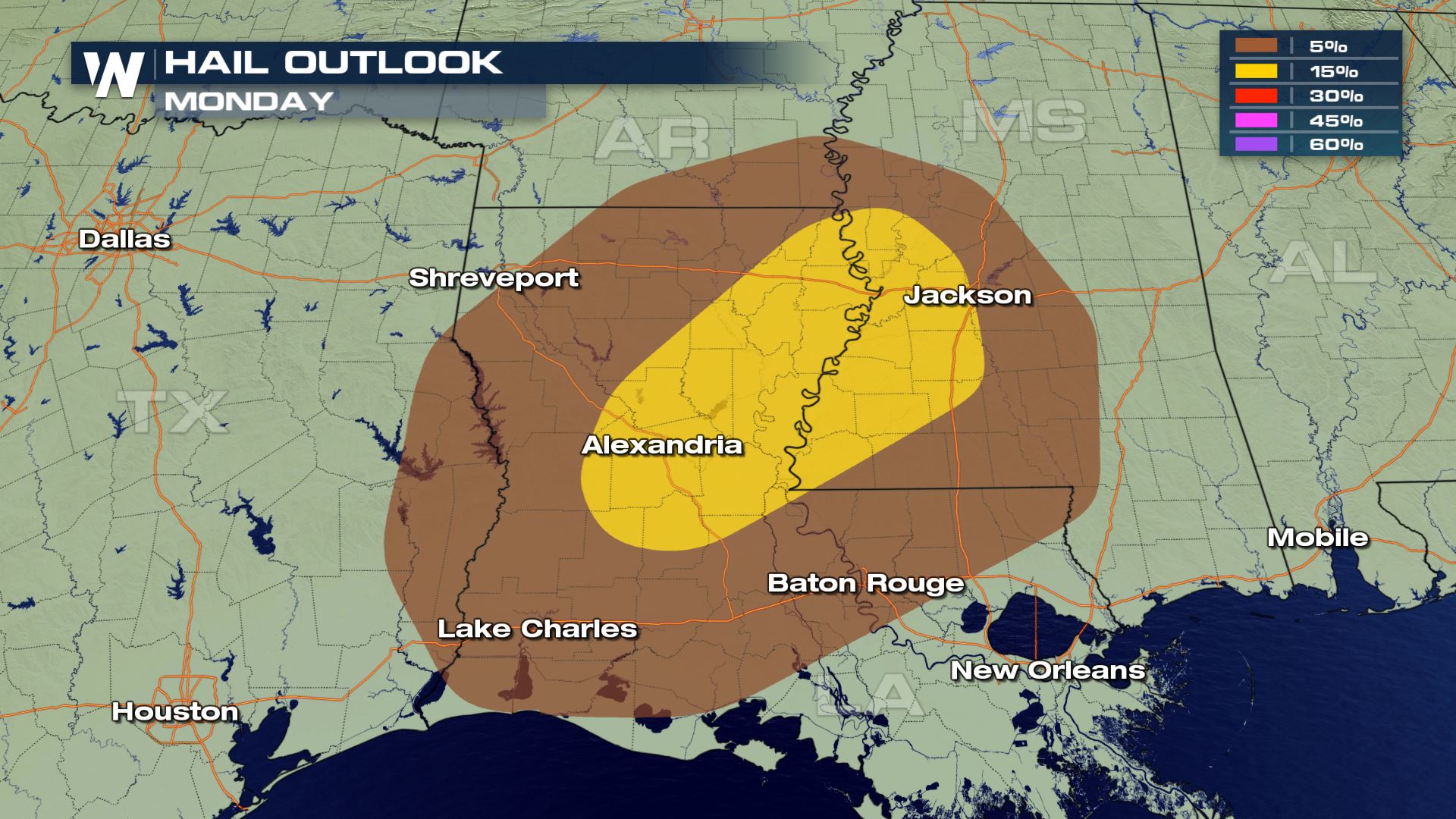 The tornado and wind risks will cover the most area today, but the large hail threat can't be ruled out.  Cities that could see the biggest impacts will be Baton Rouge, Louisiana and Jackson, Mississippi. You will want to make sure you have a way to get weather alerts and also have a plan in place in case you have to seek shelter.
Forecast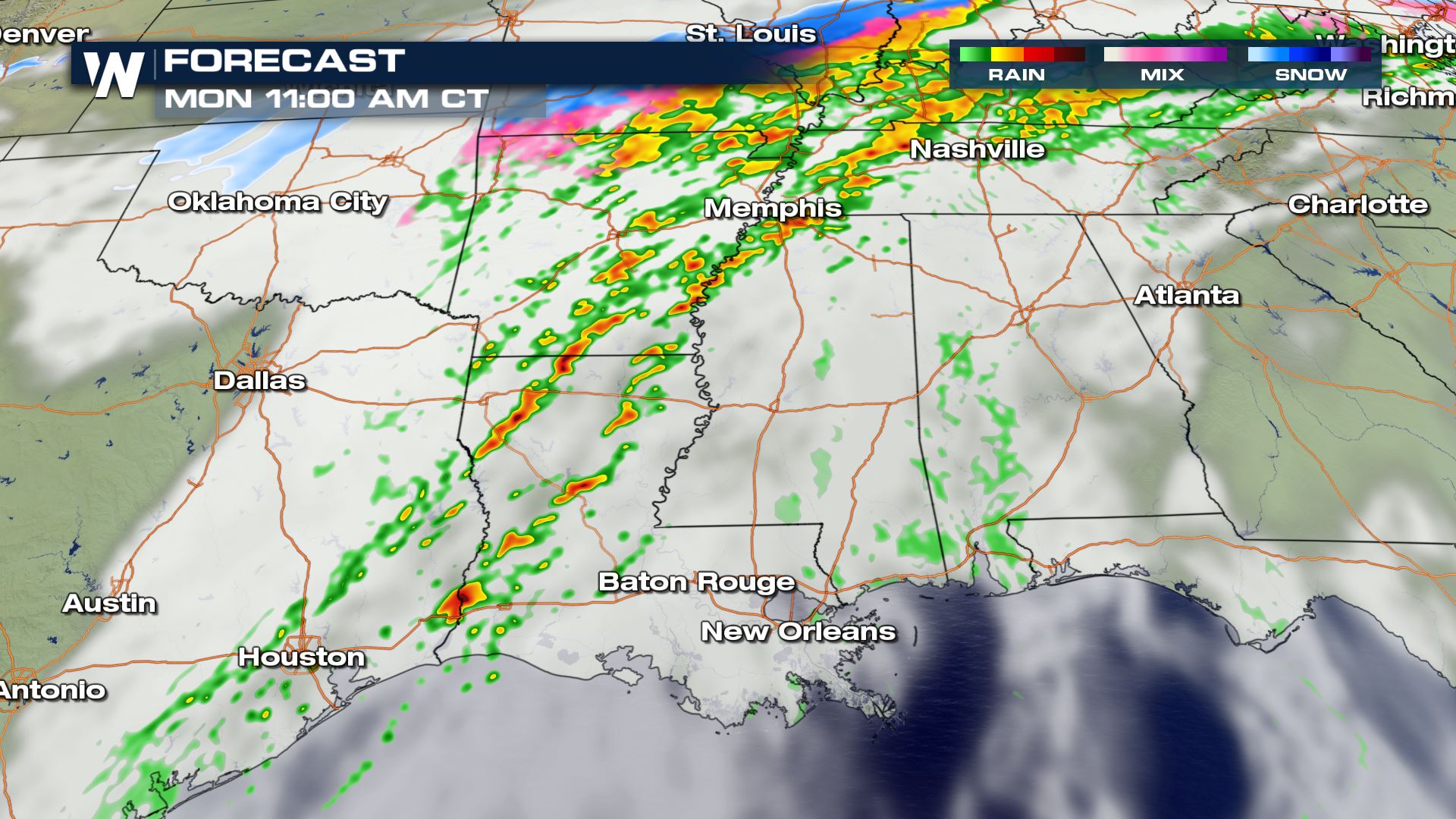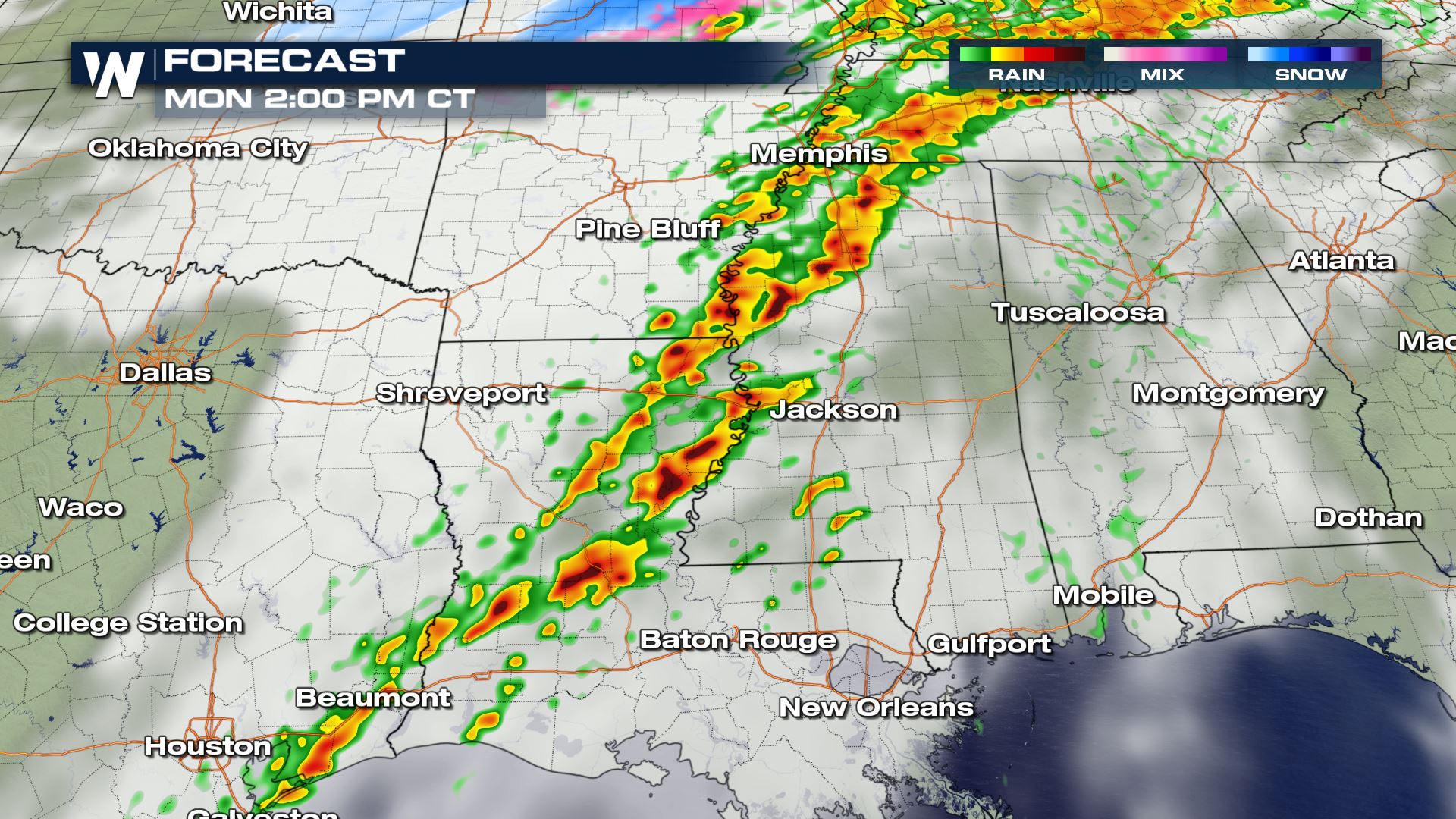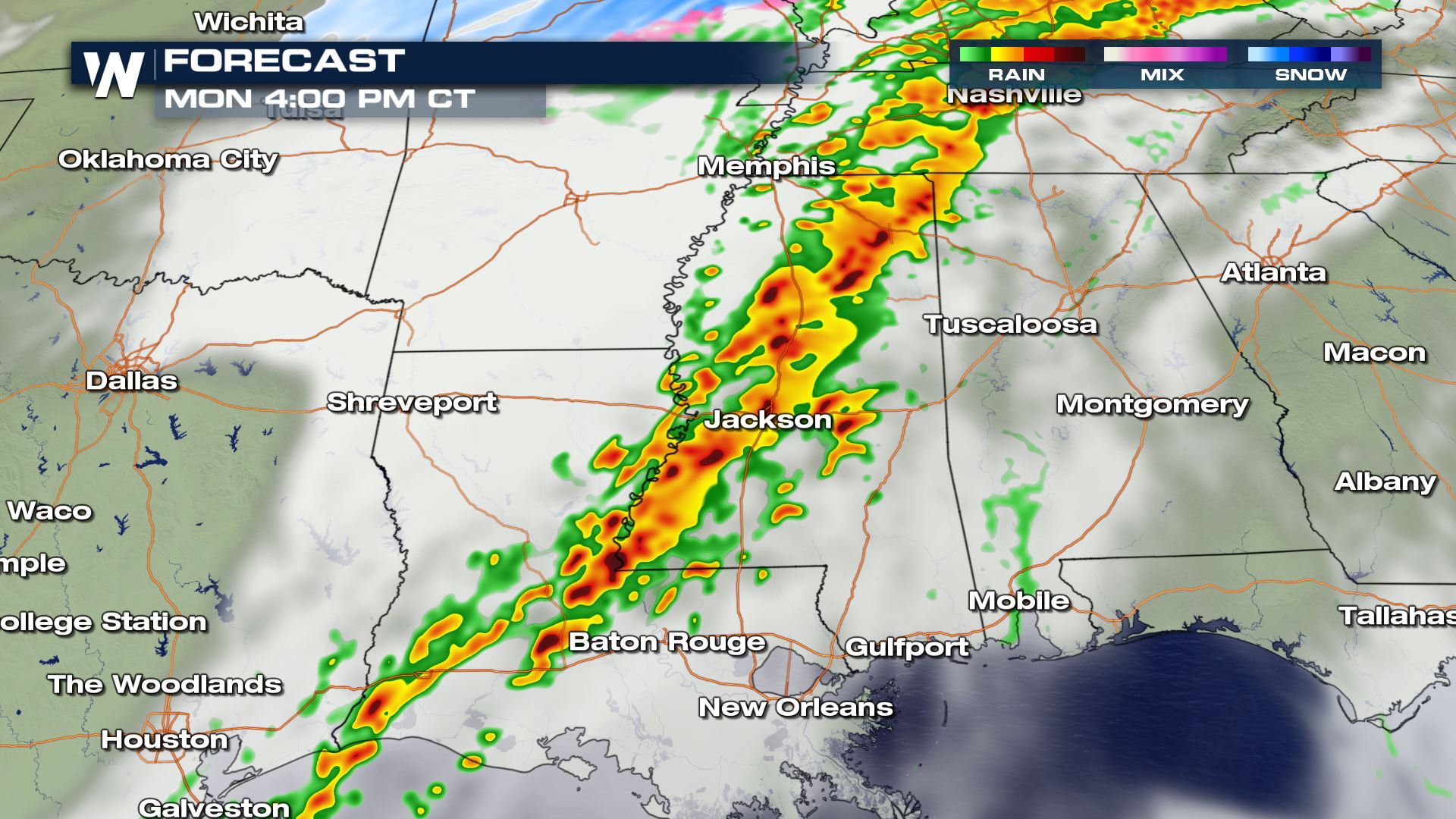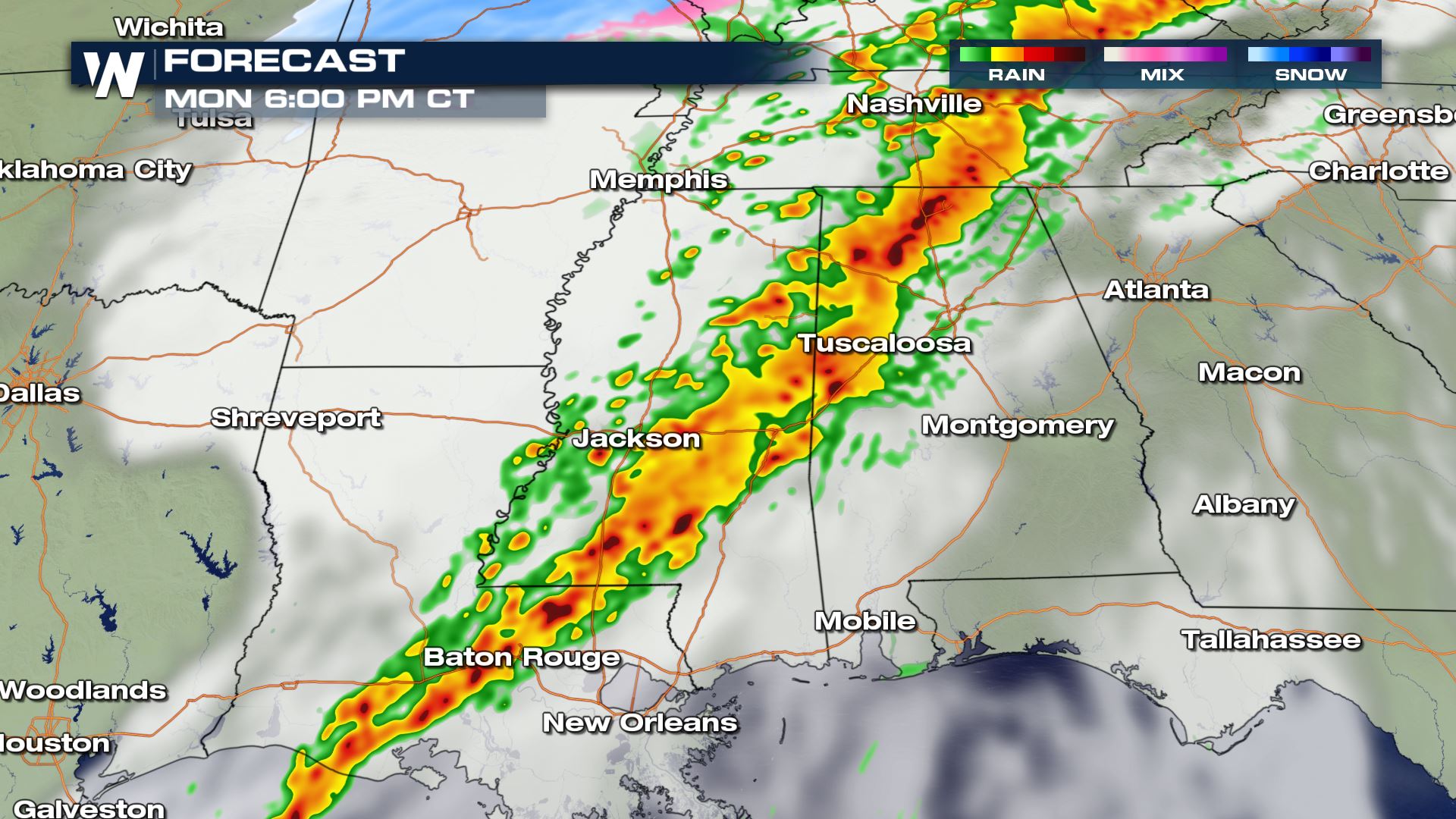 The timing for today's severe storms will be from the late morning through the evening hours.  This front will be moving from West to East...so this means the severe risk will be diminishing from the same direction. So Houston will have severe storm chances earlier today compared to Atlanta where the severe risk will be more for this evening. WeatherNation will be covering today's severe weather risk all morning and all afternoon.  It is so easy to stream our 24/7 weather coverage.  Here are all the different ways--->
How to Watch