Severe thunderstorms are possible across the Plains once again this afternoon and tonight (Tuesday). Severe weather watches have already been issued into this evening from the Upper Midwest to the southern Plains. A slight risk for severe thunderstorms continues from the Canadian Border to the Red River of the South. An enhanced risk has been outlined by the Storm Prediction Center from Kansas to the Texas Panhandle.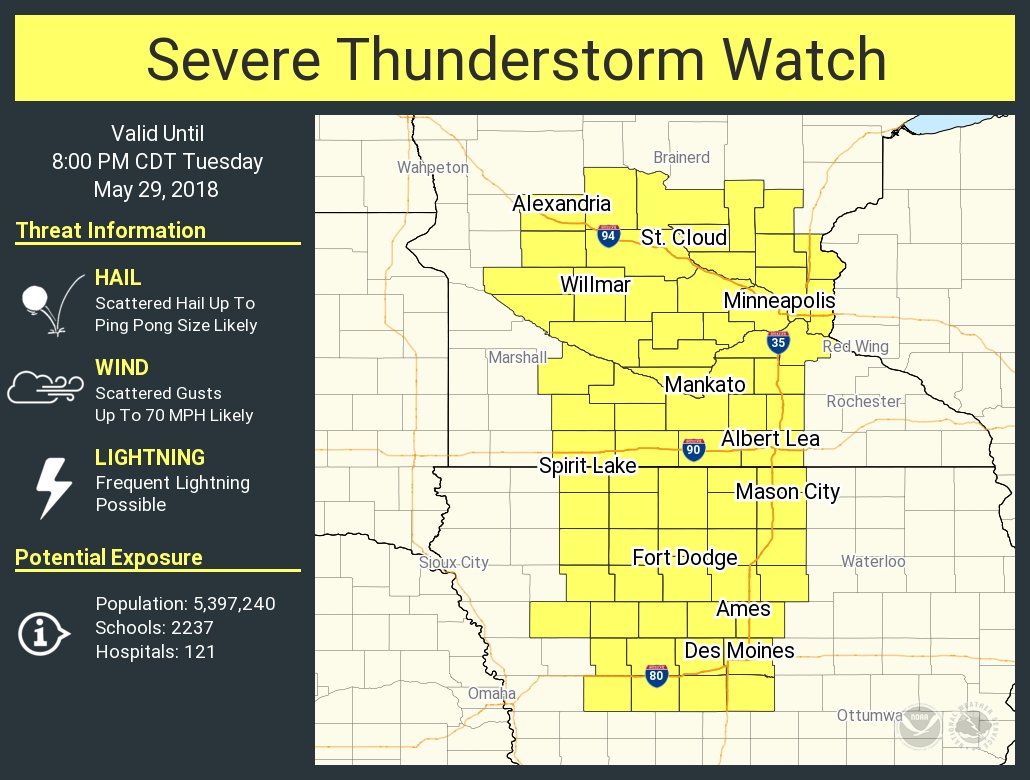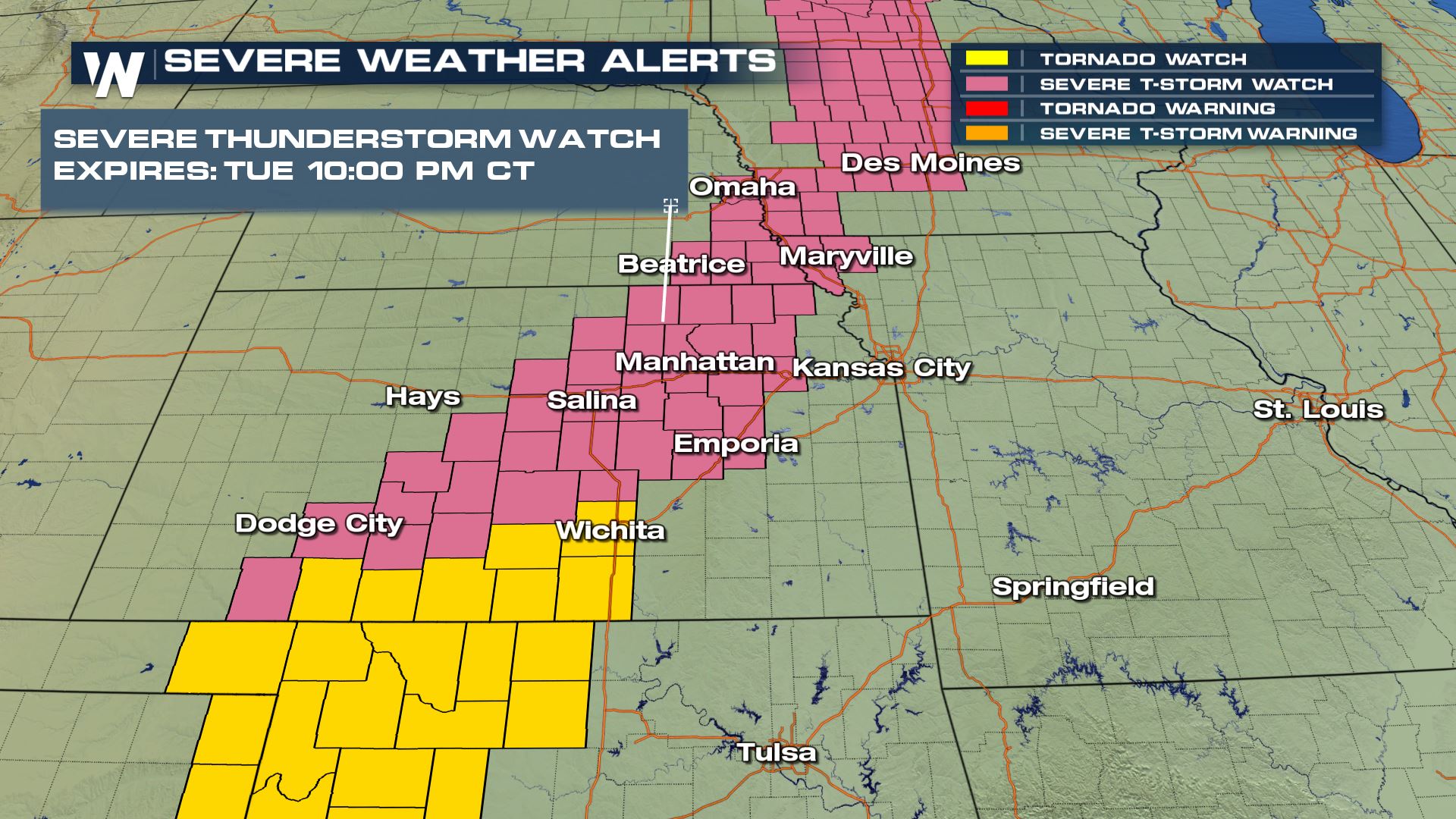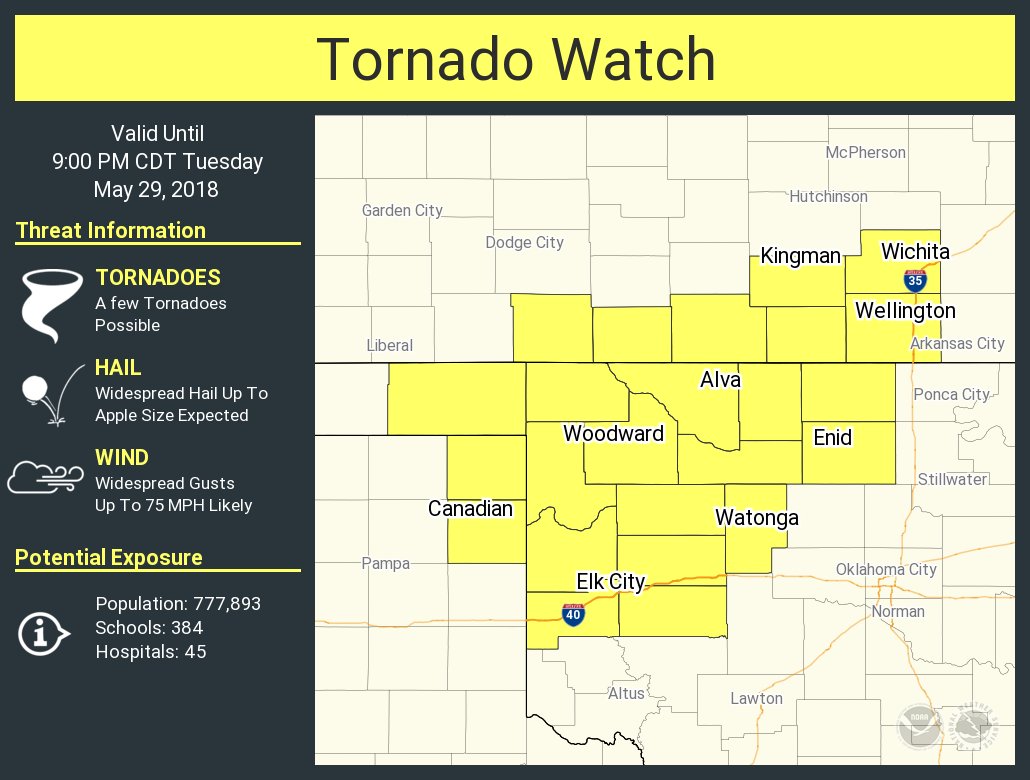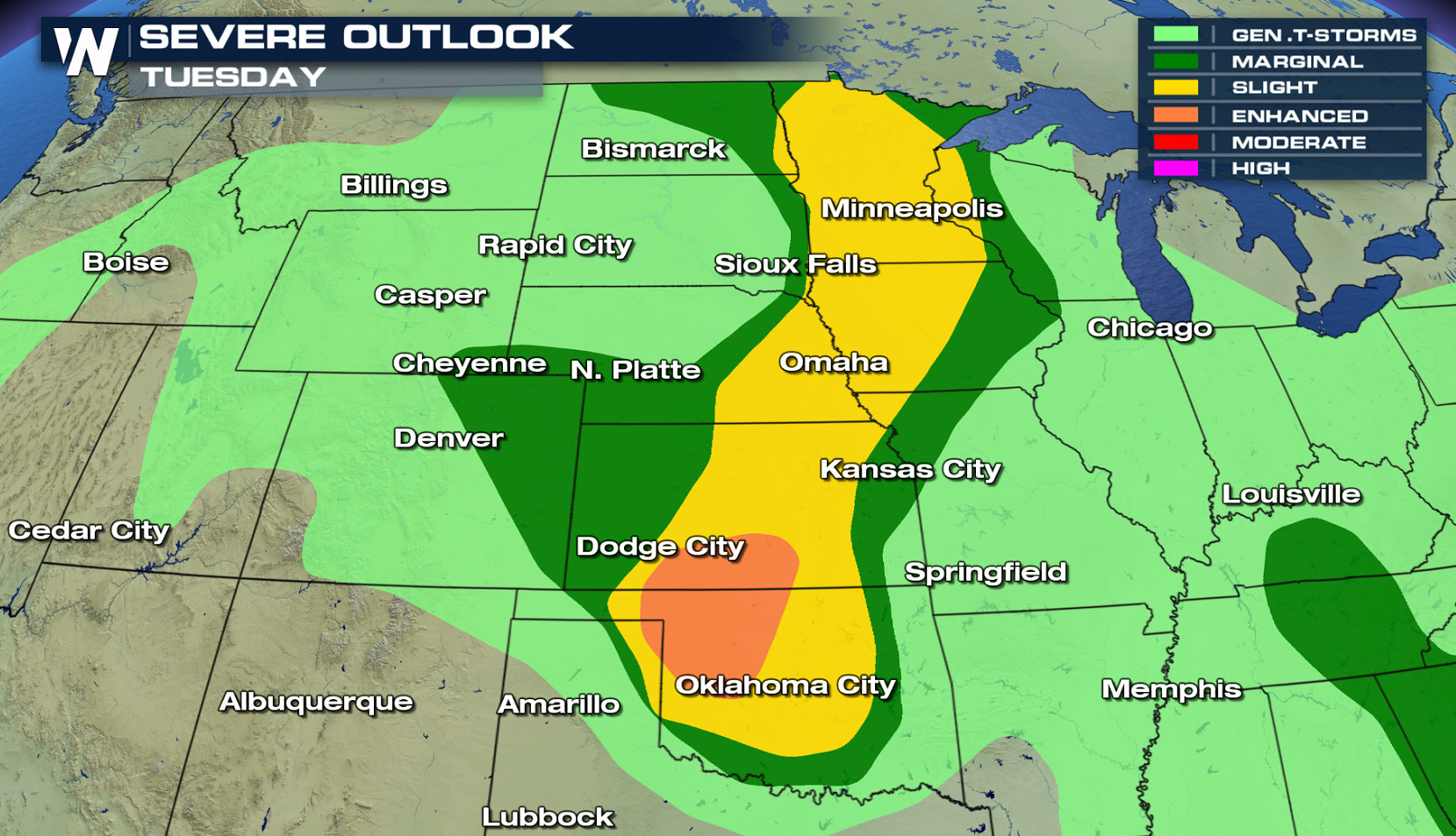 Large hail is the biggest concern today, with 2" diameter hail already reported with severe storms in southeastern Minnesota. Tornadoes are possible, mainly in Oklahoma and Kansas. Strong wind gusts greater than 60 mph are possible as well.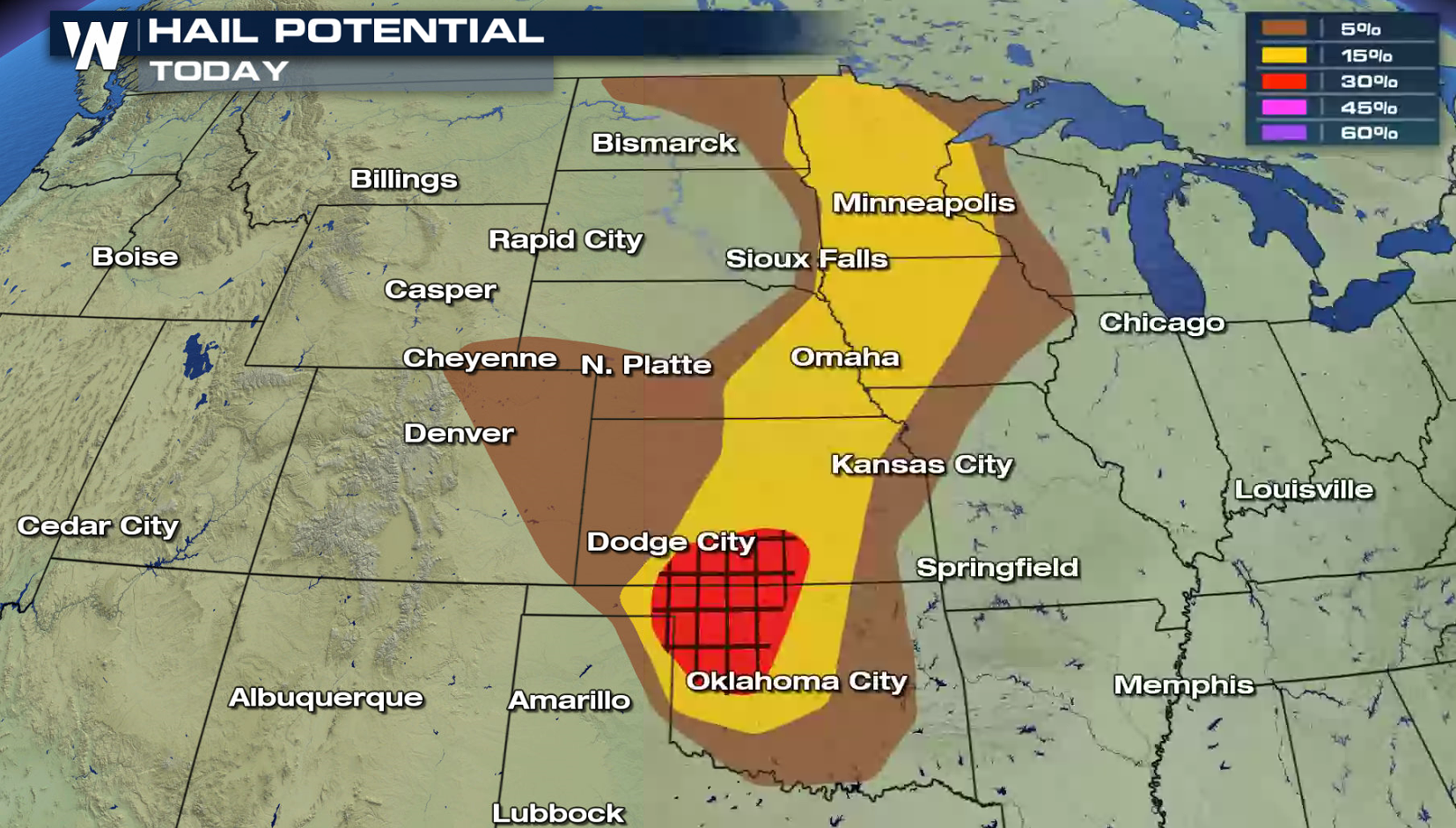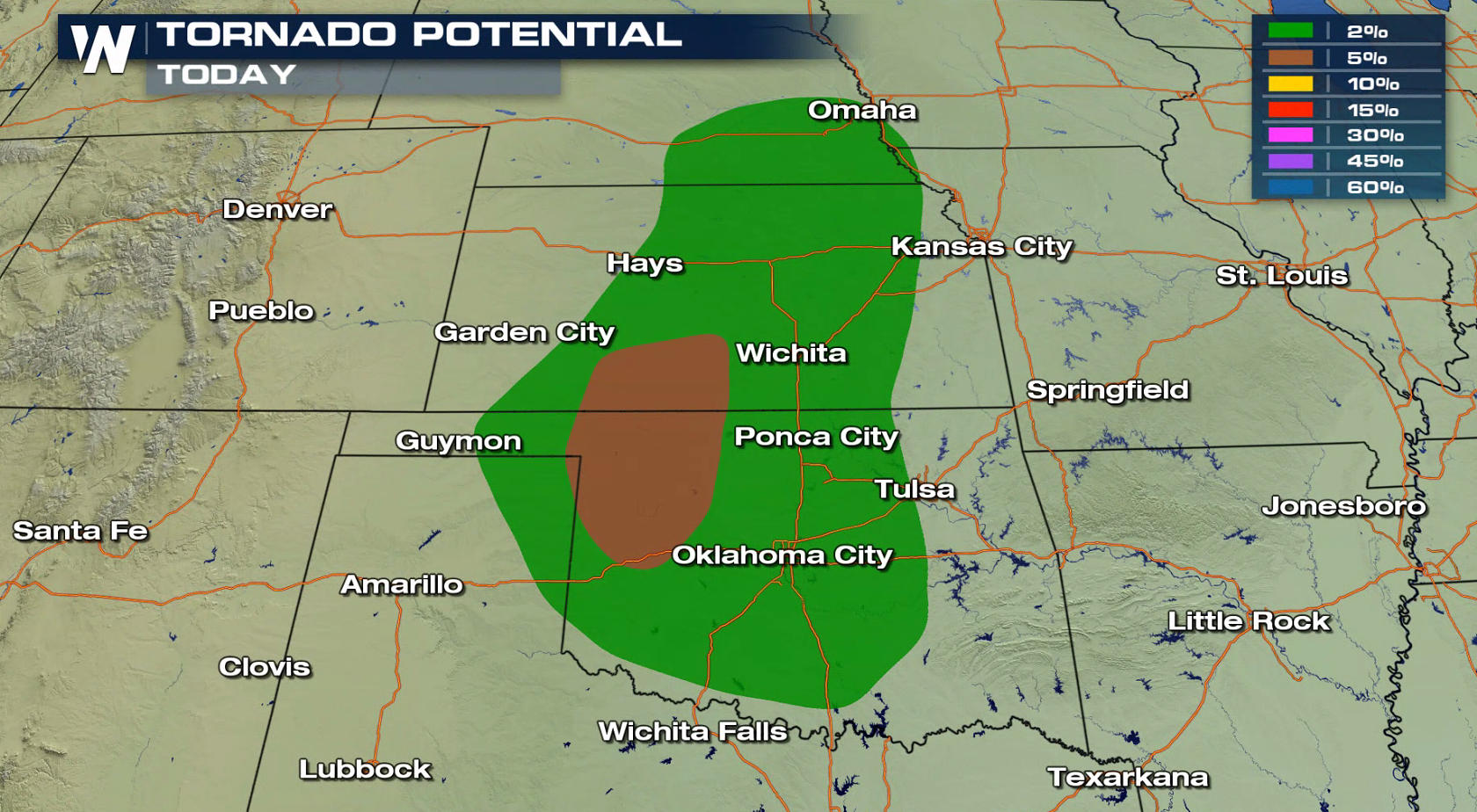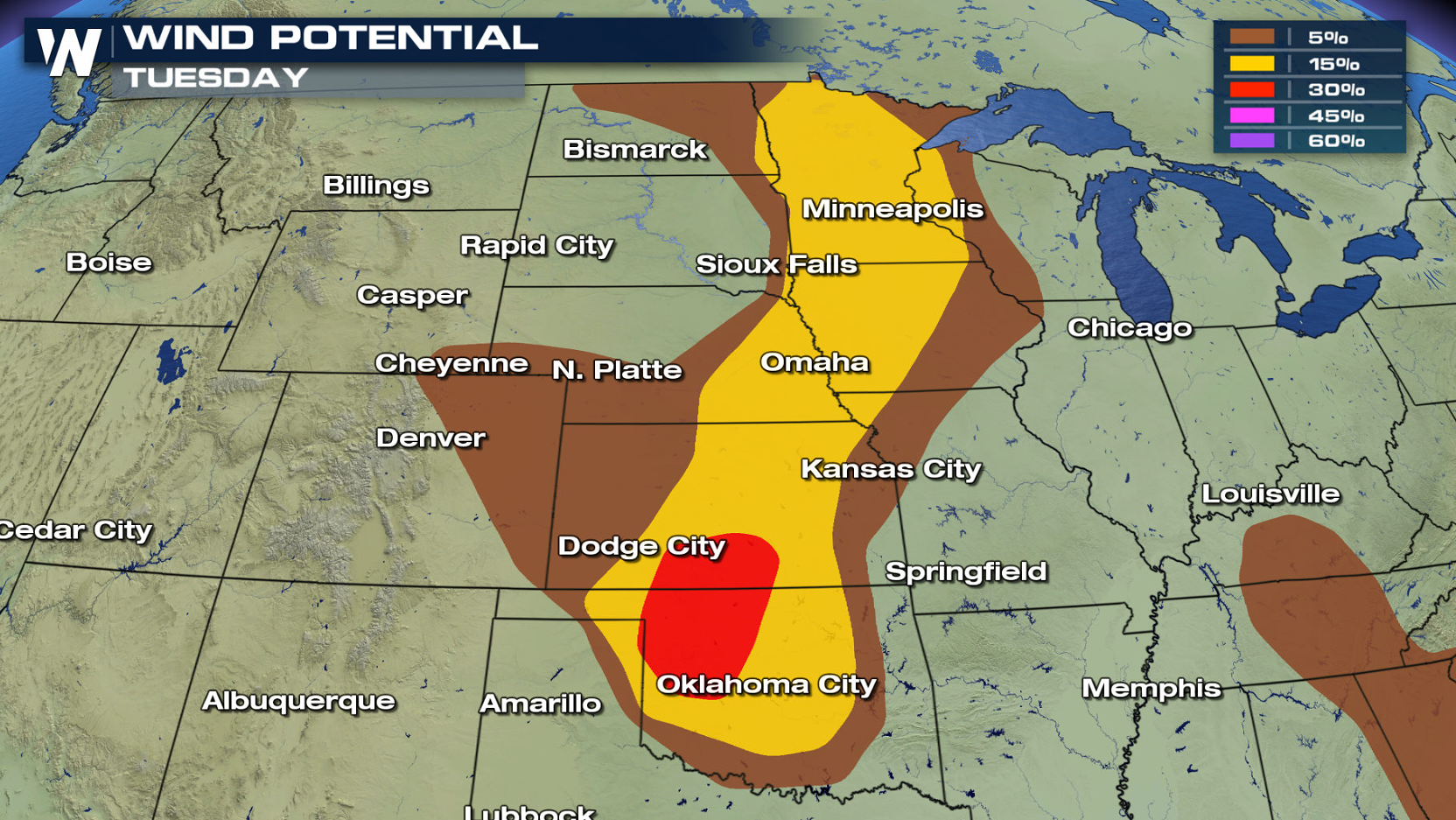 High temperatures in the 90s coupled with dew points in the 60s to 70 will fuel thunderstorms this afternoon and evening. A cold front and low pressure center across the northern Plains and a dry line and low in the southern Plains will be the focal points for thunderstorm development.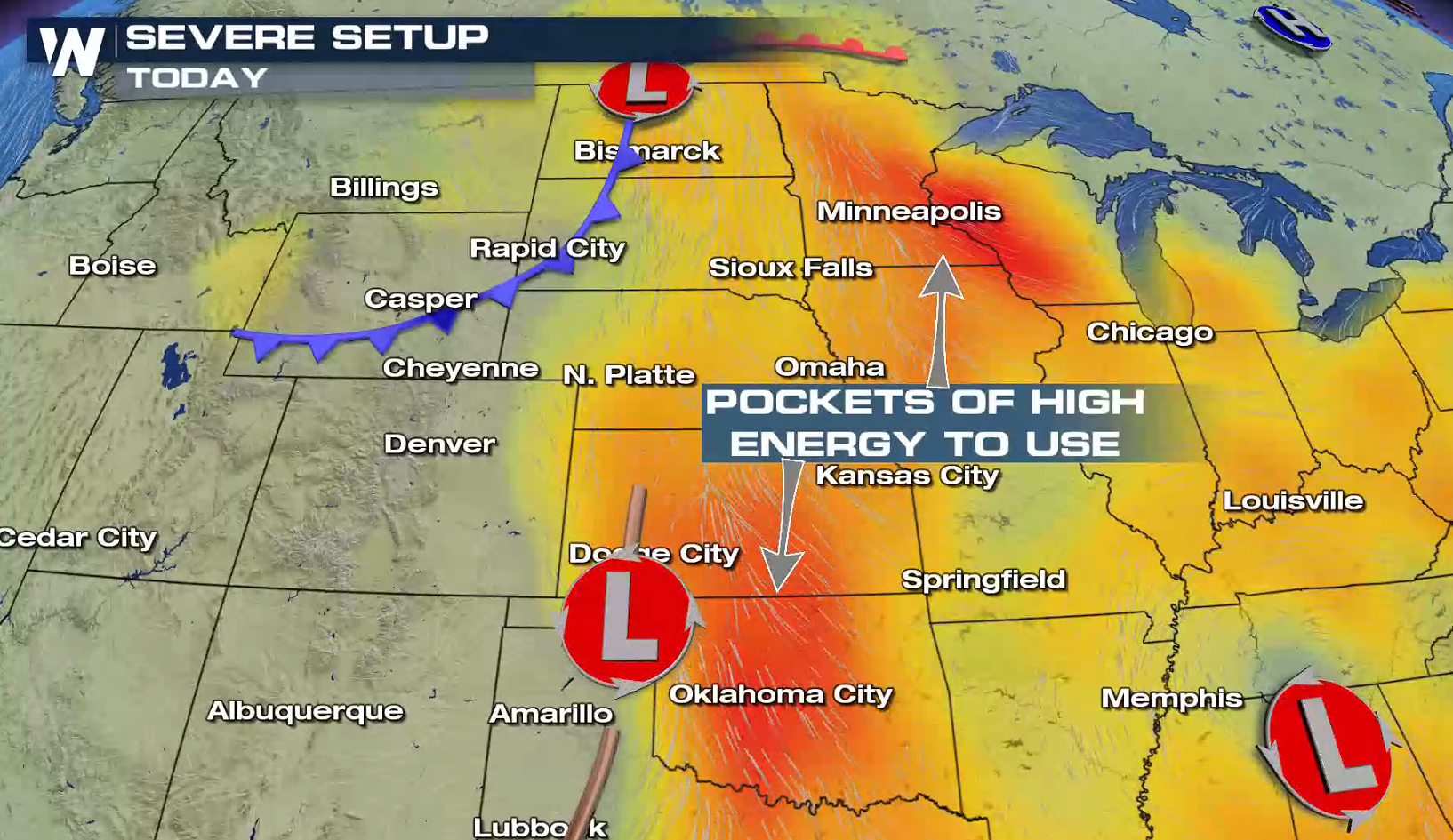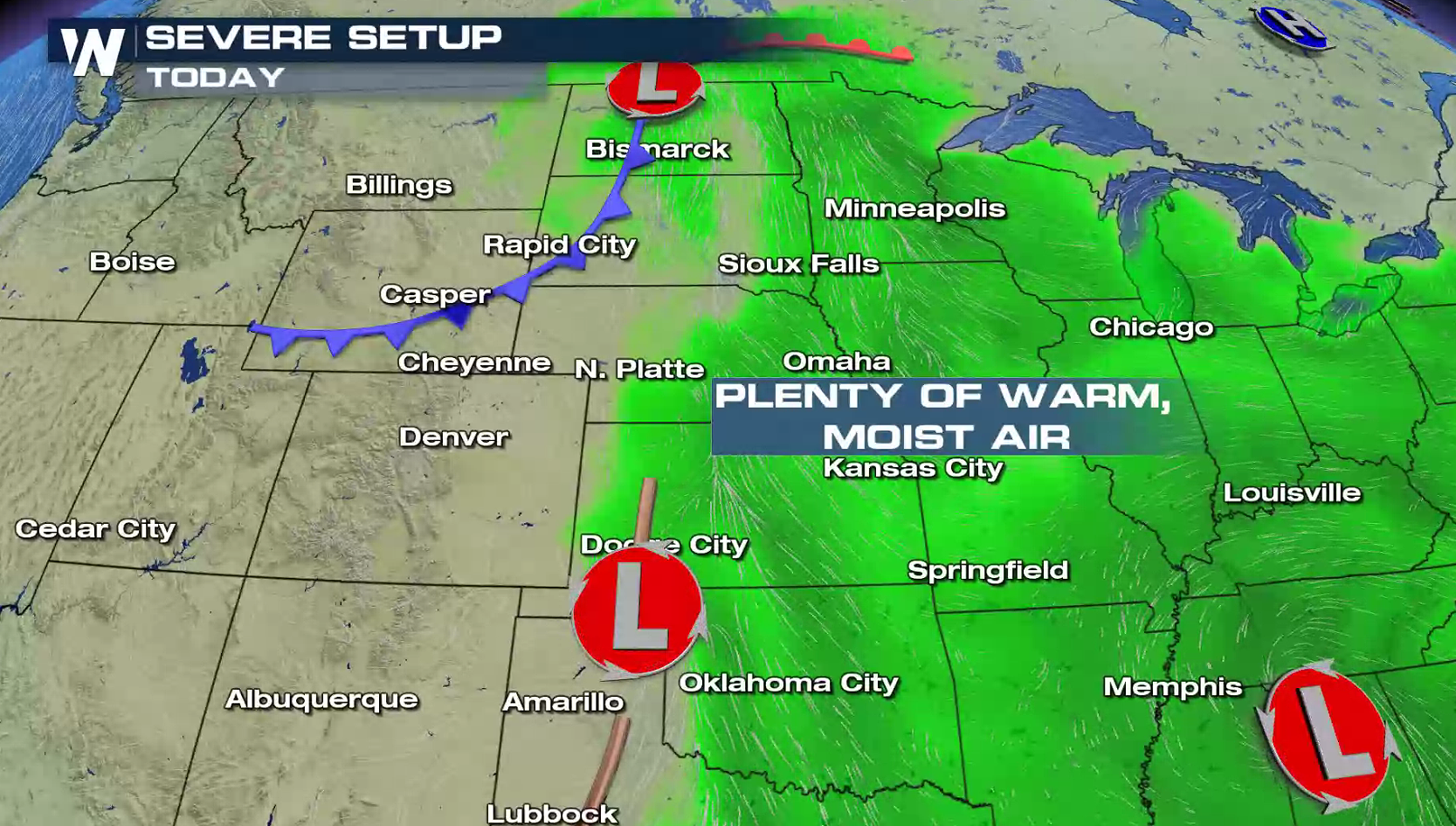 Severe storms have been already firing this afternoon with more likely tonight. Thunderstorms will diminish in intensity and coverage into the overnight.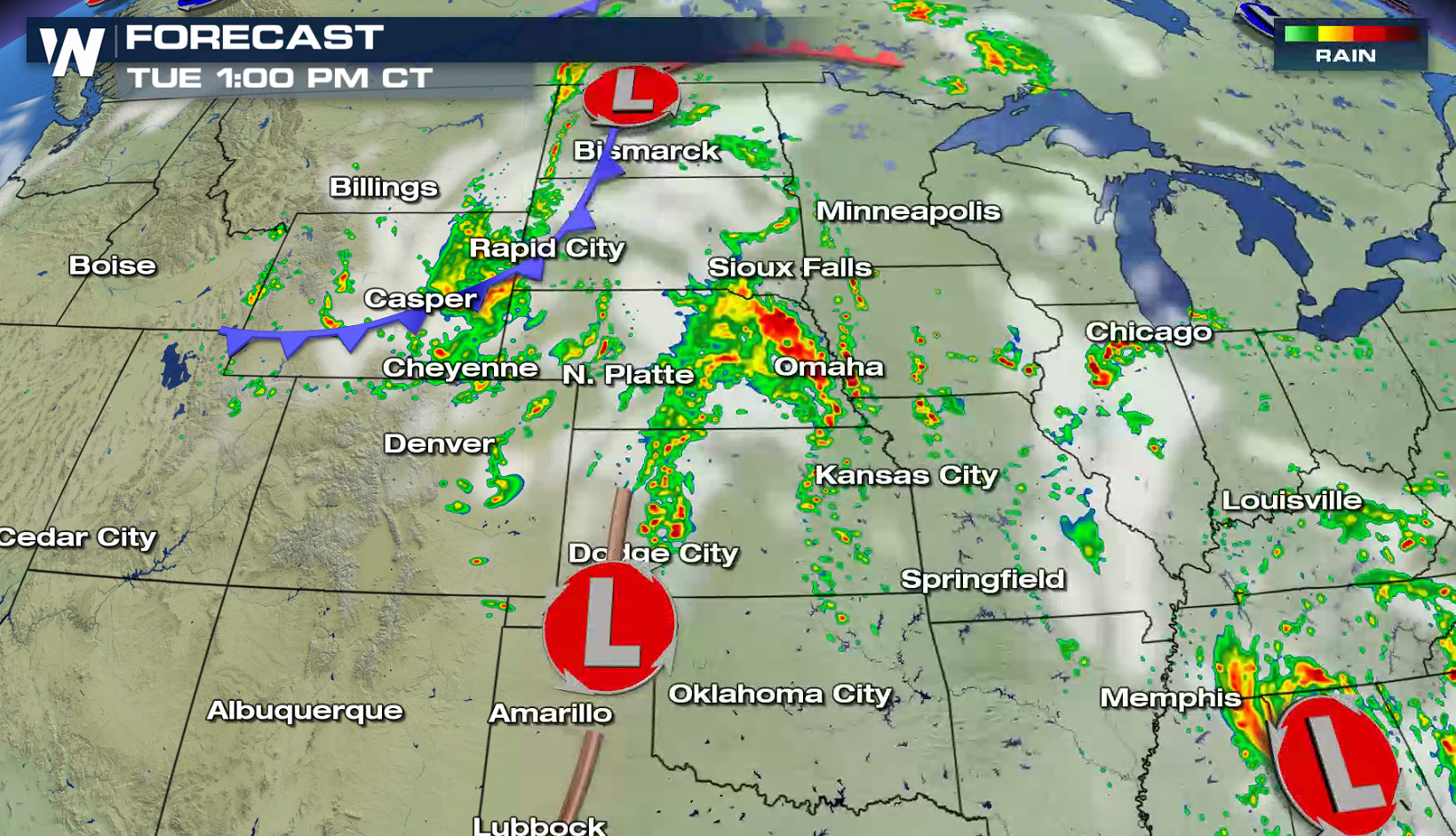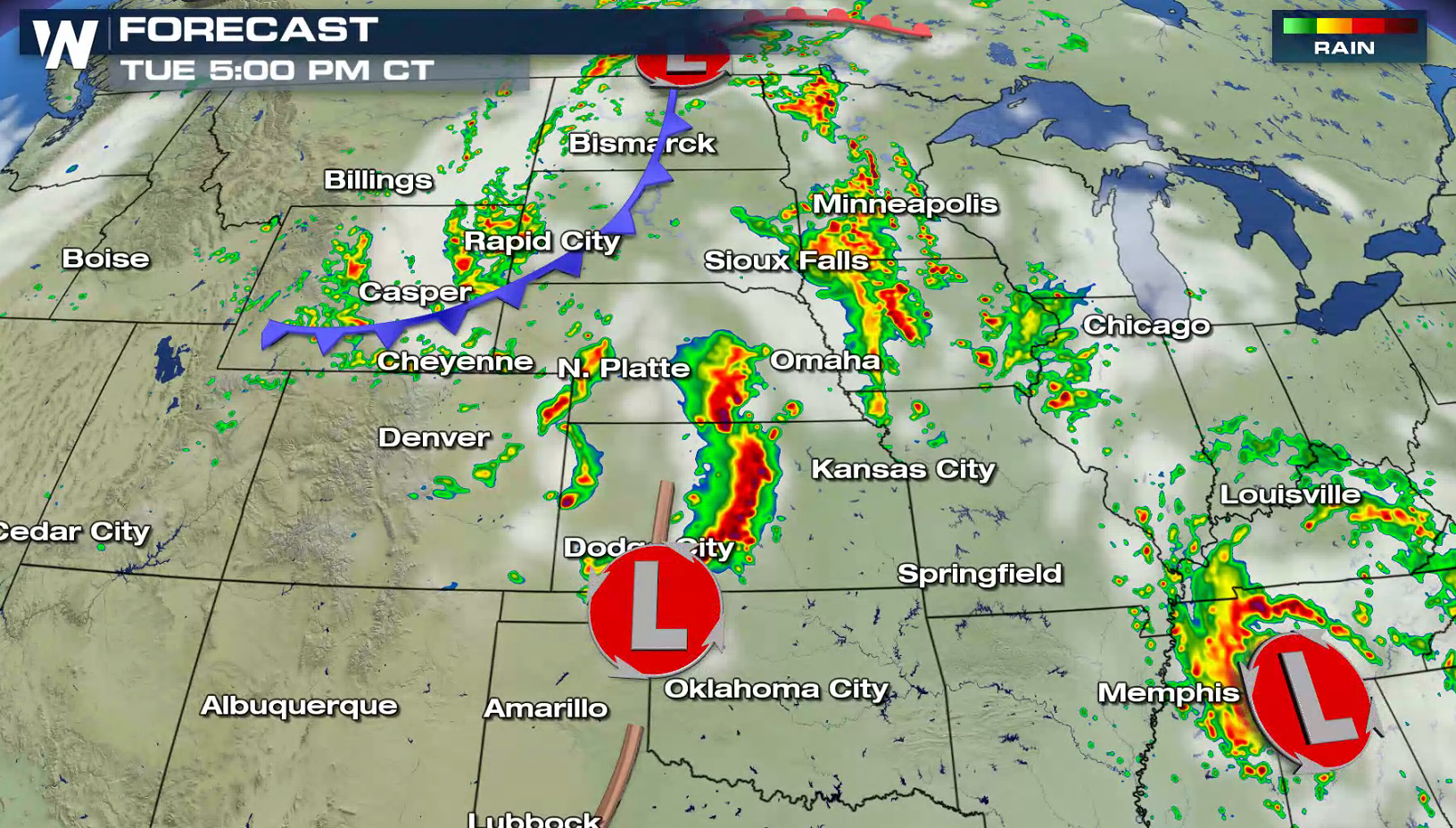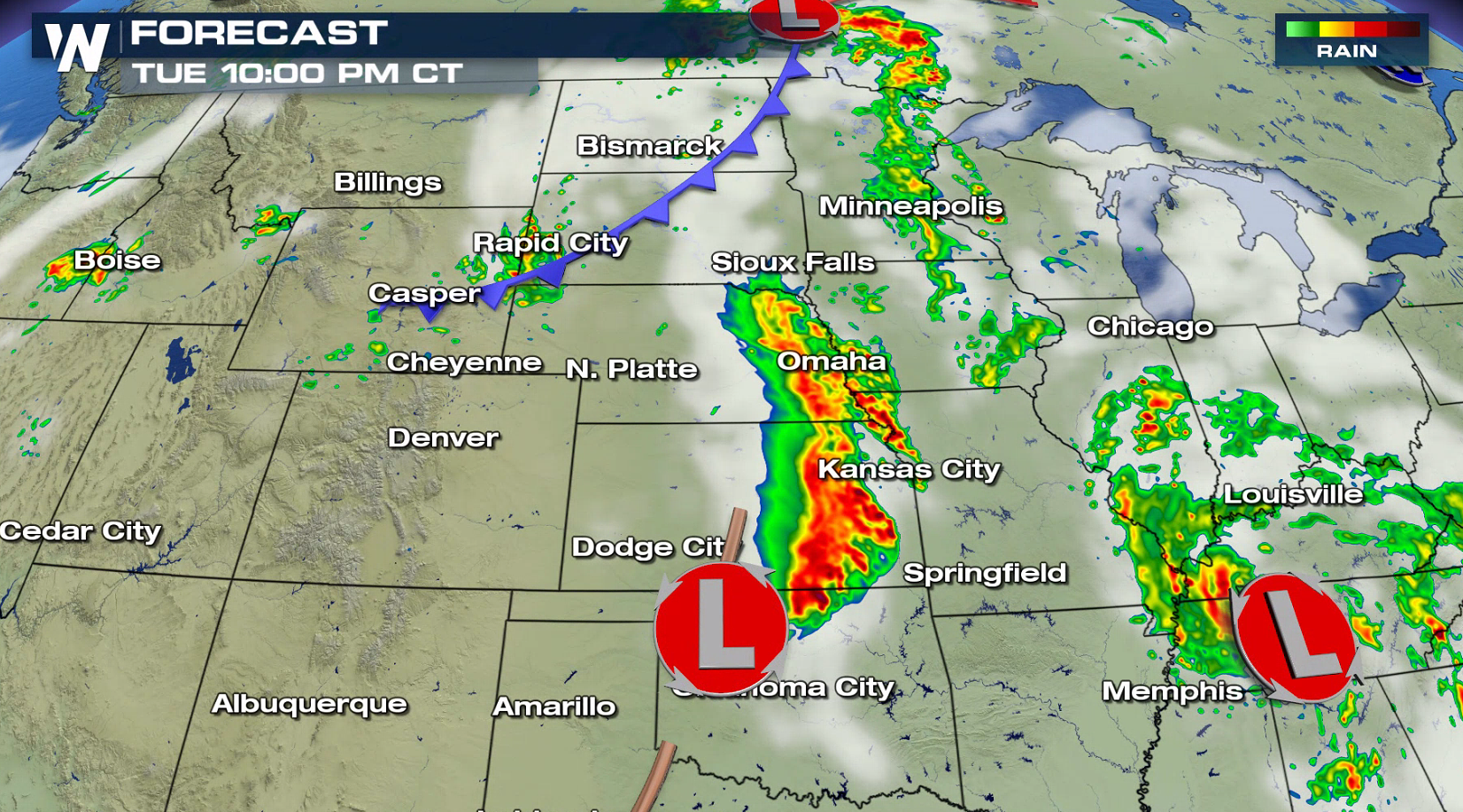 Severe thunderstorms will be possible in the Northwest, High Plains, and the Ohio Valley through the end of the week.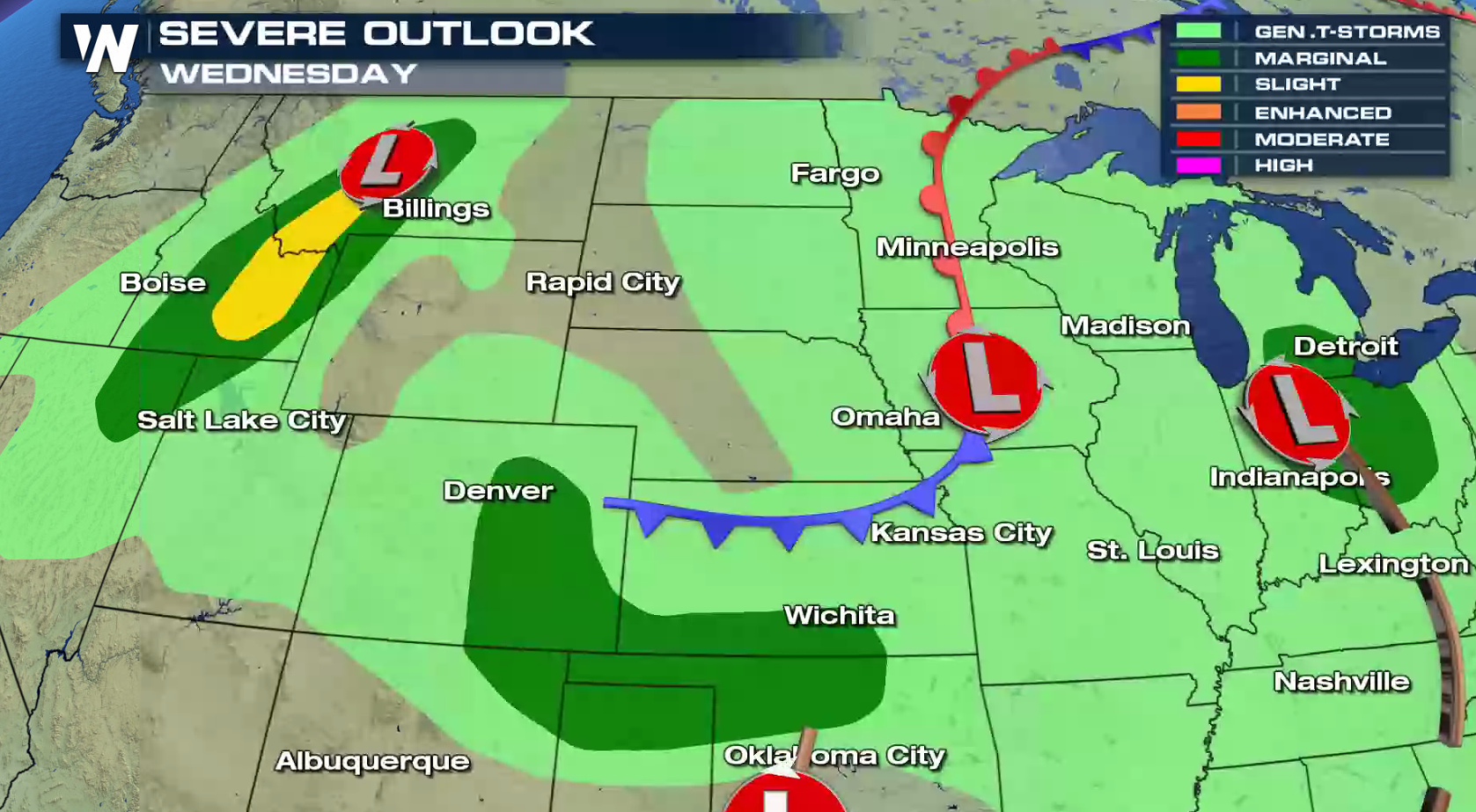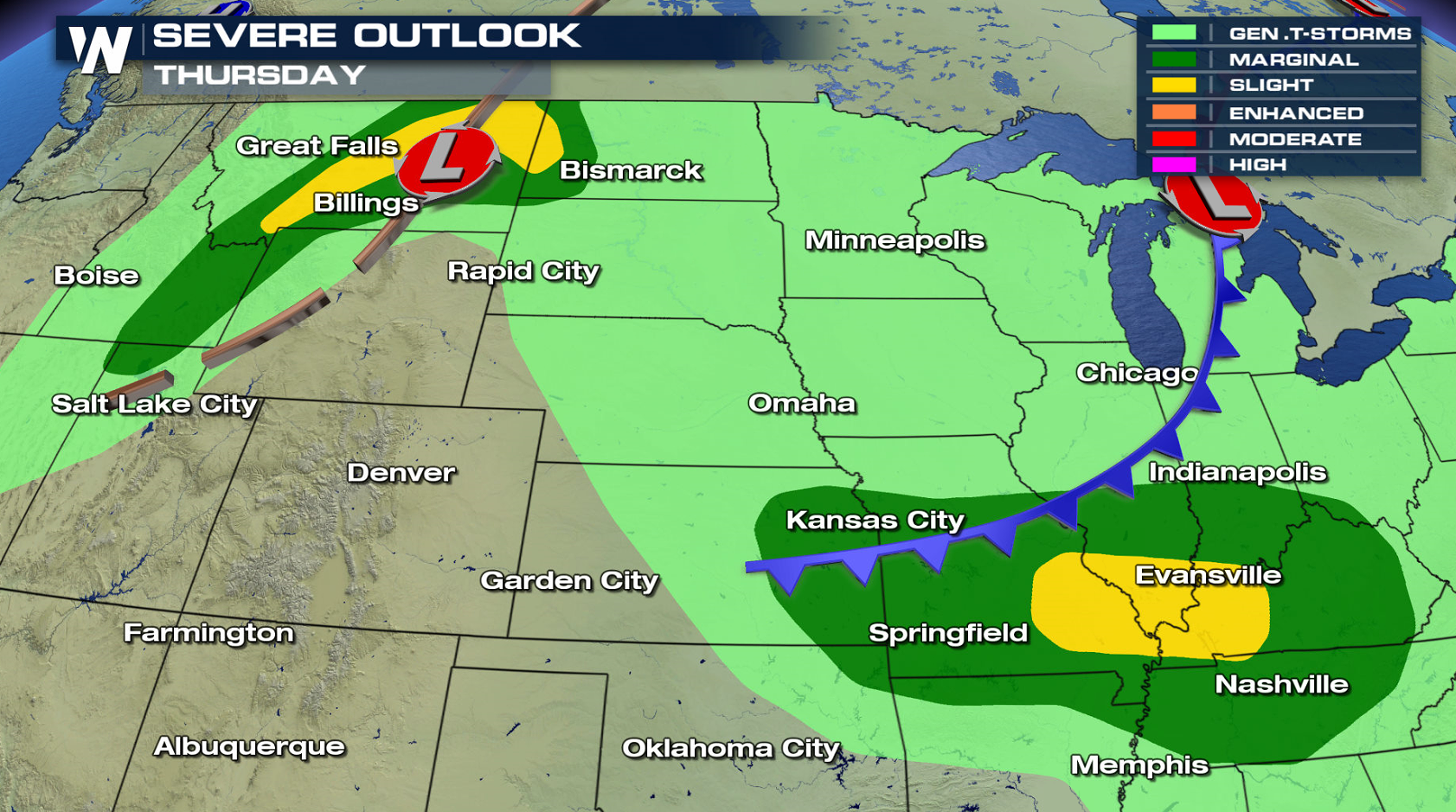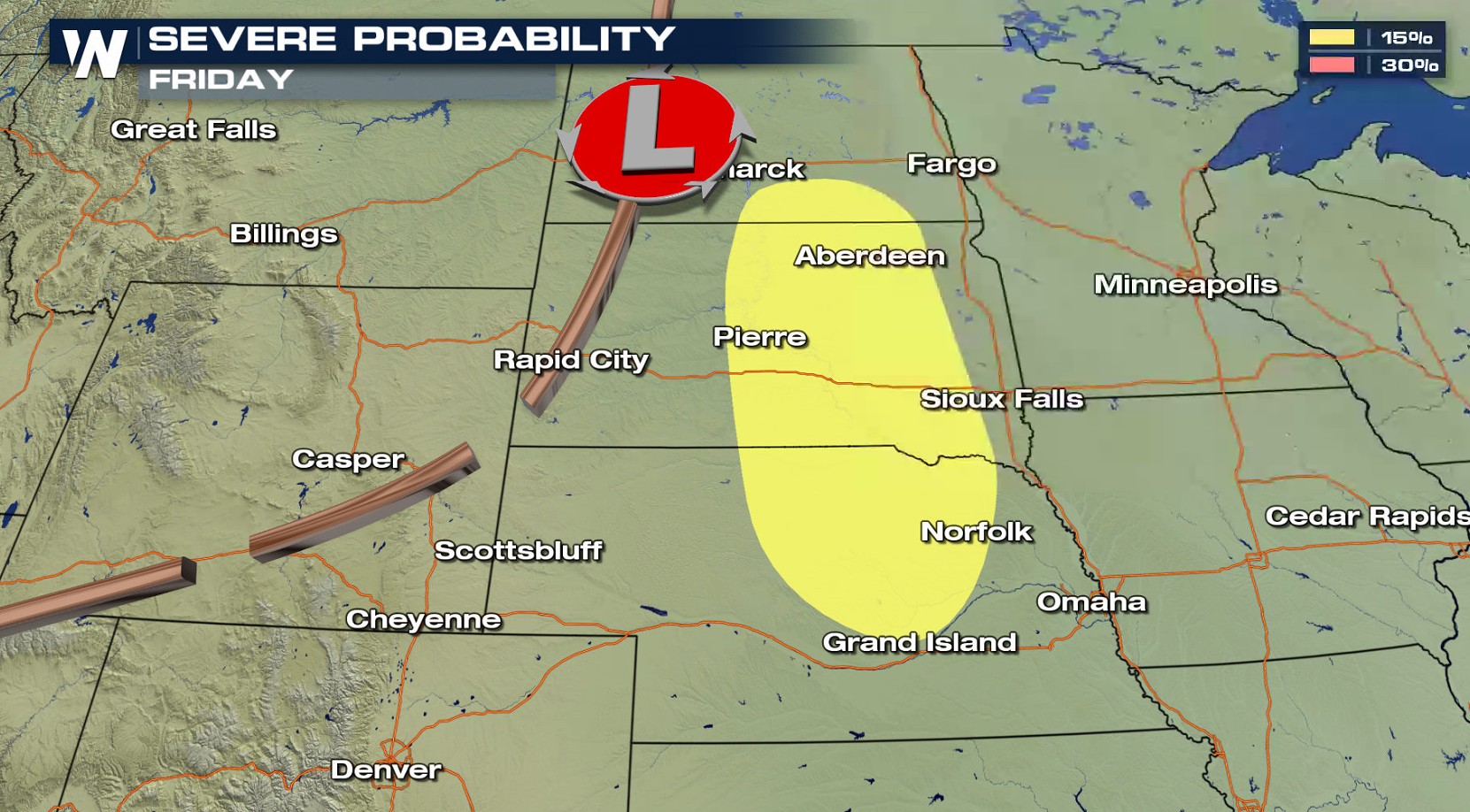 For WeatherNation: Meteorologist Mace Michaels