Severe thunderstorms popped up across a wide swath of the country on Saturday, March 27th and these thunderstorms are expected to continue through the overnight hours and into Sunday morning.
Forecast
A strong cold front will continue to trigger a line of strong-to-severe thunderstorms Saturday night and into Sunday.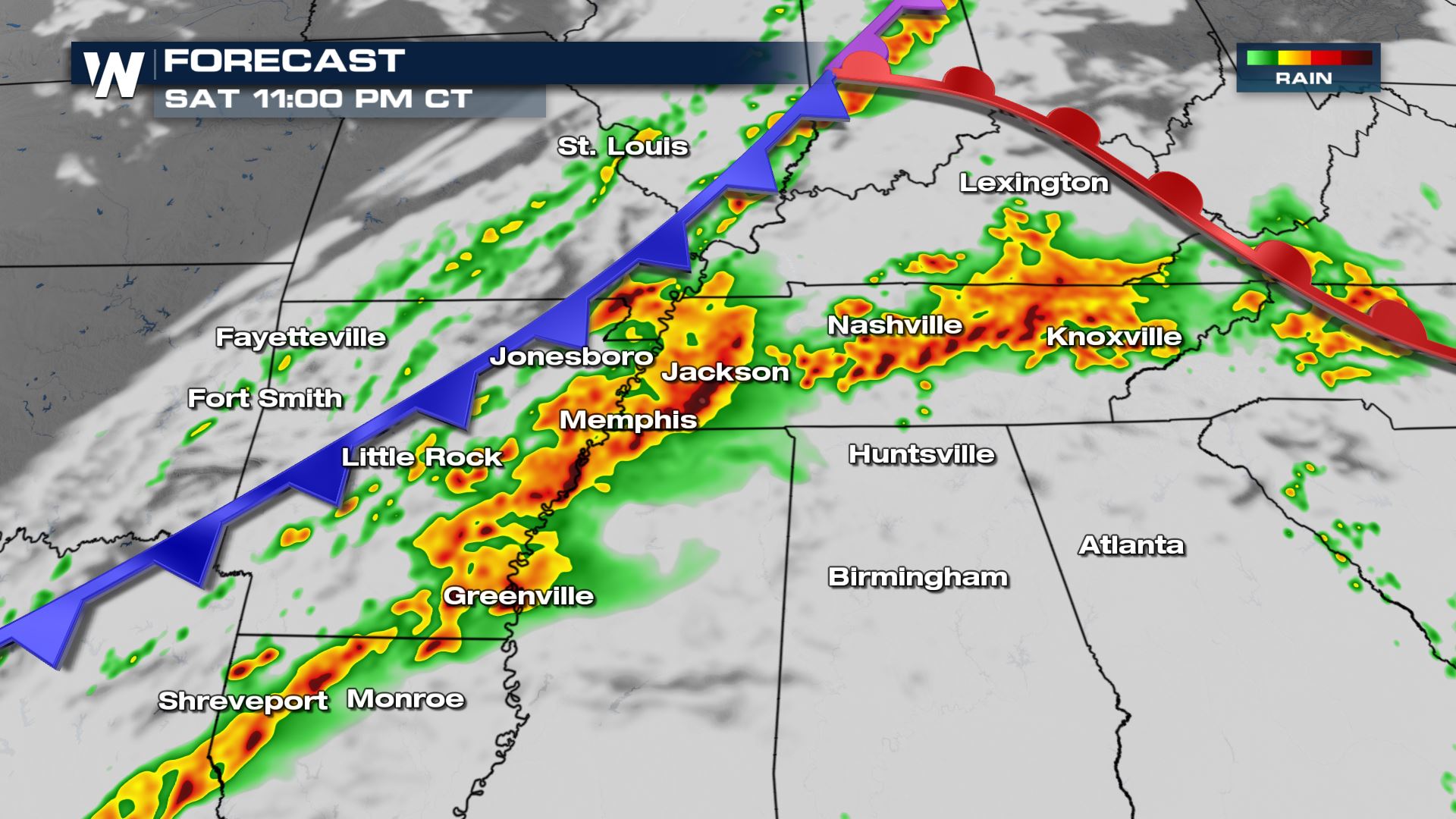 The cold front will continue to press through the Mississippi River Valley into early Sunday morning, spawning strong winds and very heavy rainfall. The most likely places for thunderstorms will be in northern Louisiana, the Mississippi River Valley, Tennessee, and Illinois-Indiana.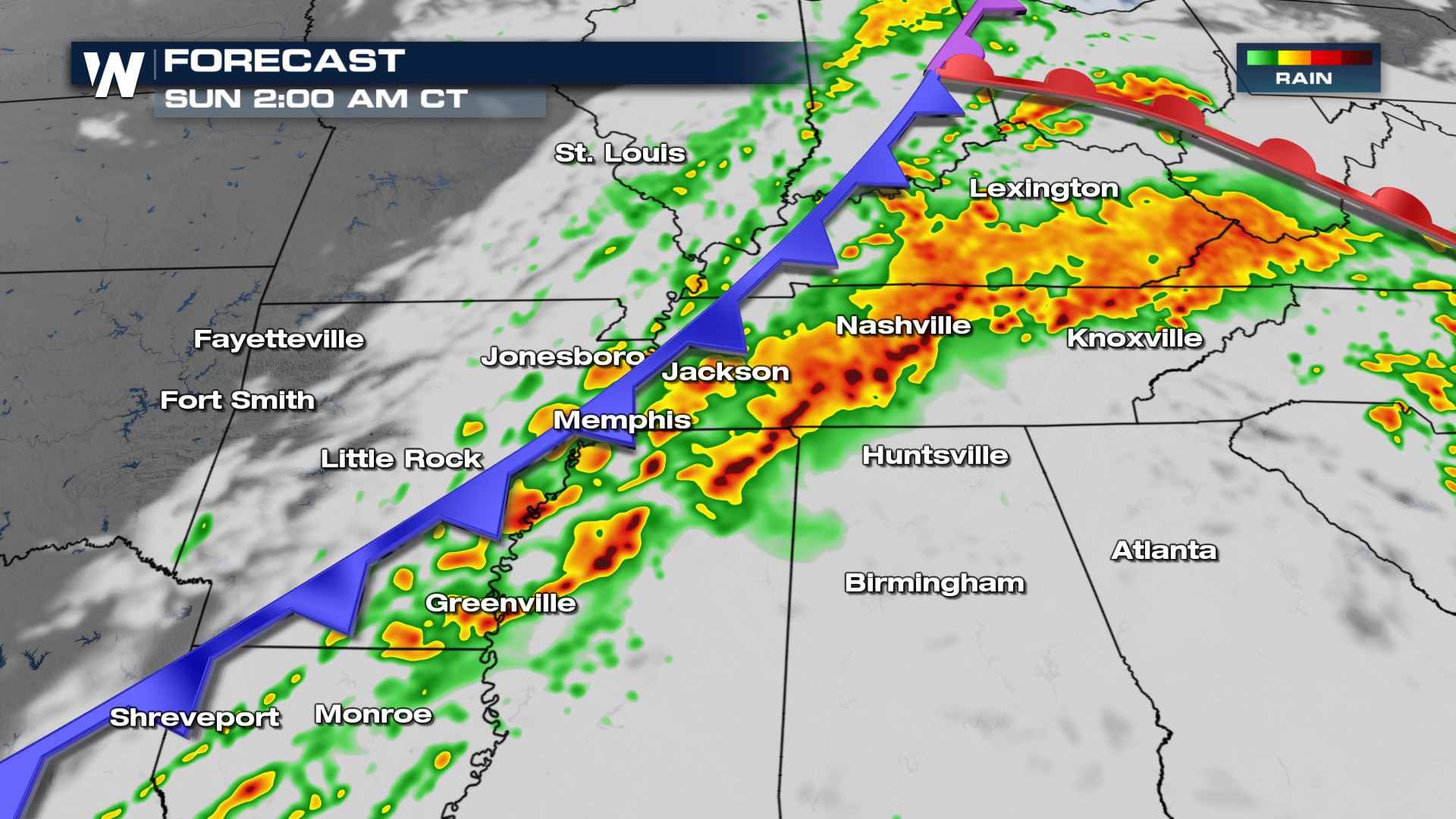 By early Sunday morning, strong thunderstorms will likely push east of the Mississippi River Valley. These thunderstorms will still be capable of damaging wind gusts, small hail, an isolated tornado, and flash flooding.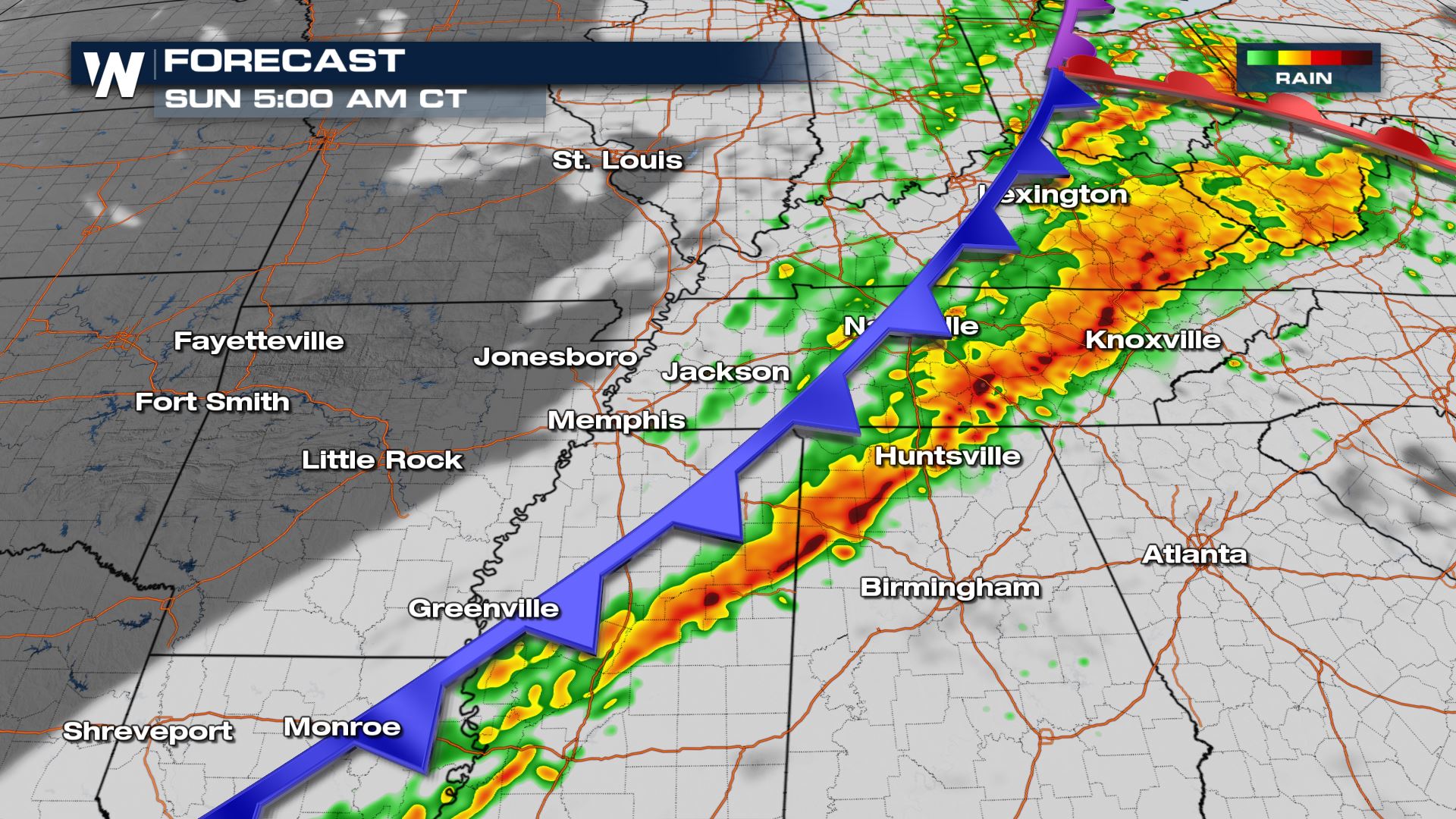 By daybreak Sunday, the cold front will be crossing eastern Tennessee, central Alabama, and West Virginia. Continued heavy rainfall and strong, gusty winds will be possible.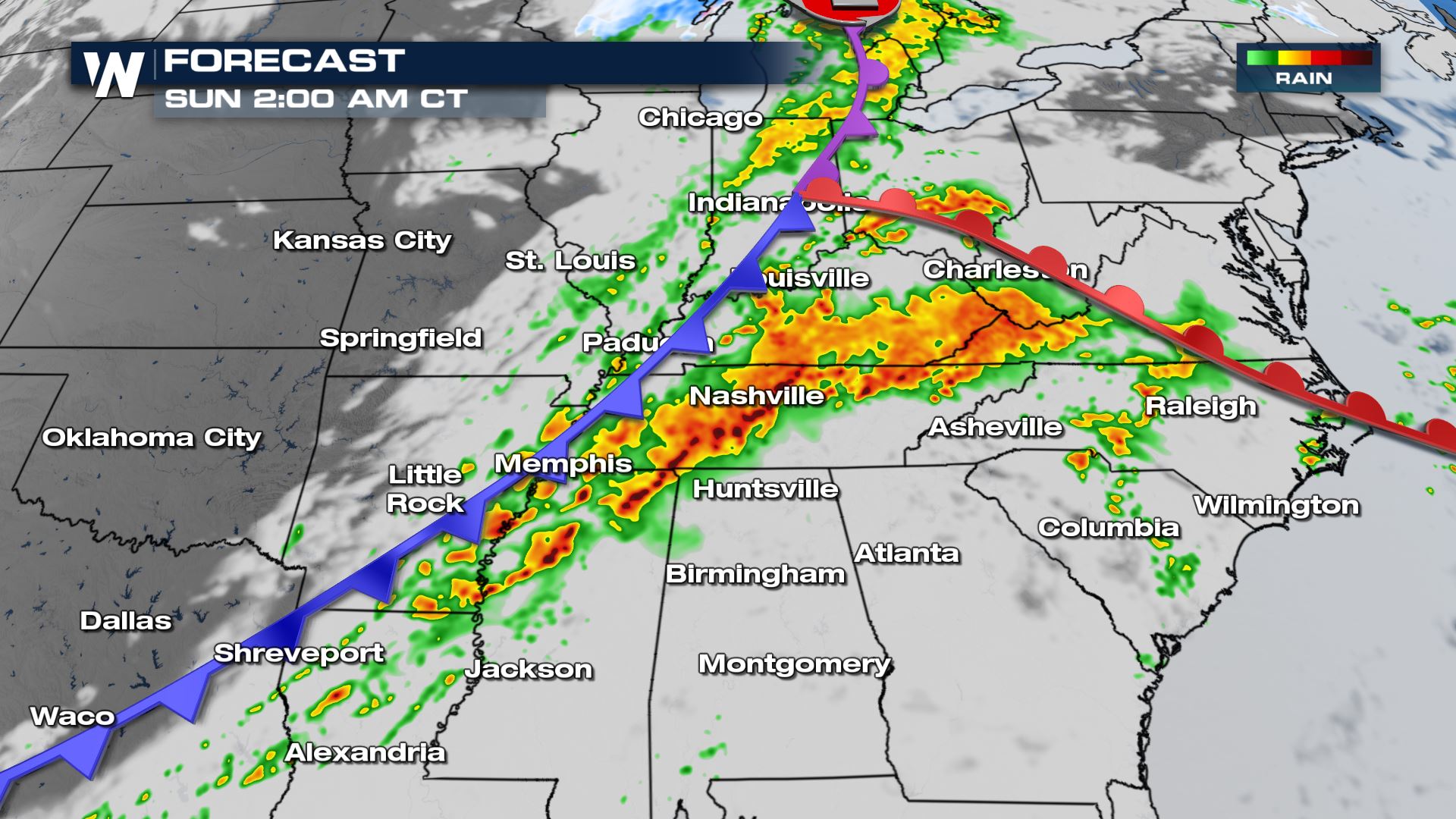 The wider forecast shows the cold front extending to the Gulf of Mexico and to the Great Lakes with heavy embedded showers and thunderstorms.
Heavy rain will begin to impede Ohio and Pennsylvania, as well as the Delmarva Sunday morning as severe storms could still occur through the Sunday morning hours.
Safety Messages