Severe storms ripped across the country Monday. Many locations saw strong winds and hail. You can read more about the severe storms on Monday 
here. 
https://twitter.com/WeatherNation/status/996255353011490816 For this Tuesday, we are tracking more severe storms across a similar area. Today, we are closely watching the Northeast for the chance for numerous severe storms.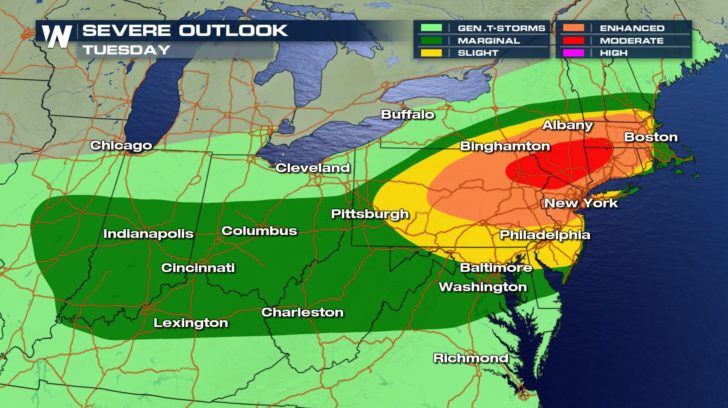 The time frame for these severe storms will be around late afternoon and into the evening hours.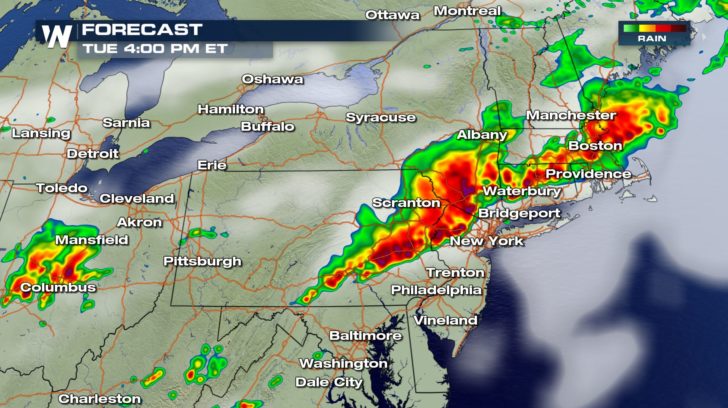 The storms will take a more linear line and approach the I-95 corridor around rush hour. After moving eastward, the line will push south into the Baltimore-D.C. area in the evening.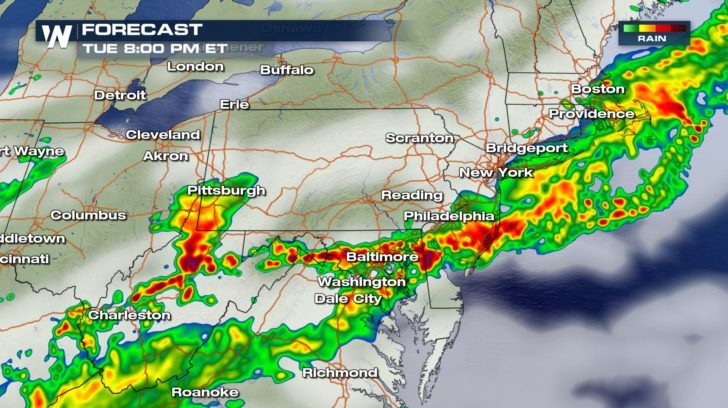 The main concern for these storms will be the potential for damaging winds. The area on the map hatched means that region has the possibility of seeing winds at or greater than 75 mph. Winds at that strength can easily bring down large tree limbs and cause power outages.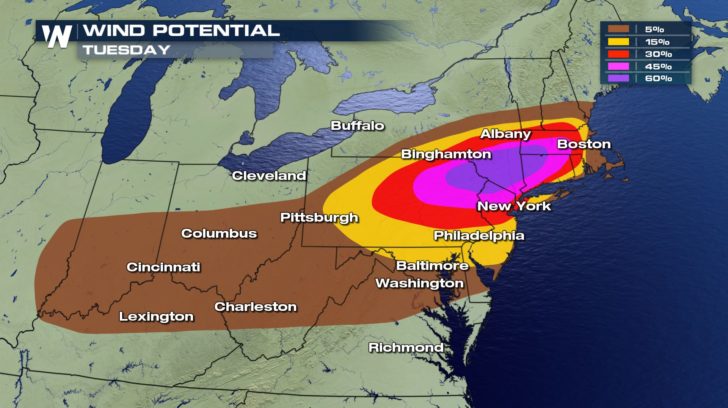 Large hail stones as large as 2 inches in diameter will also be possible.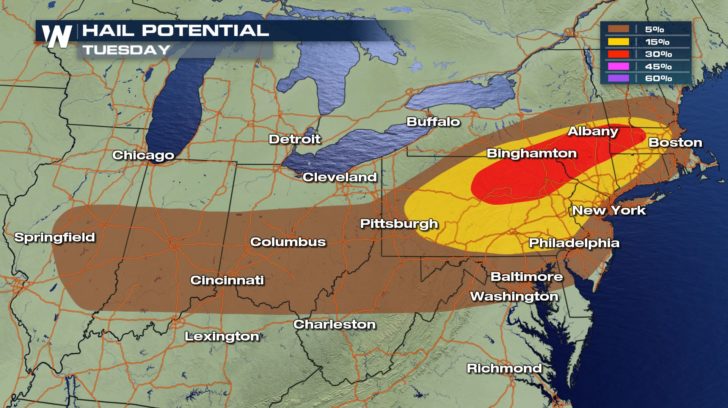 Unfortunately, tornadoes cannot be ruled out either today.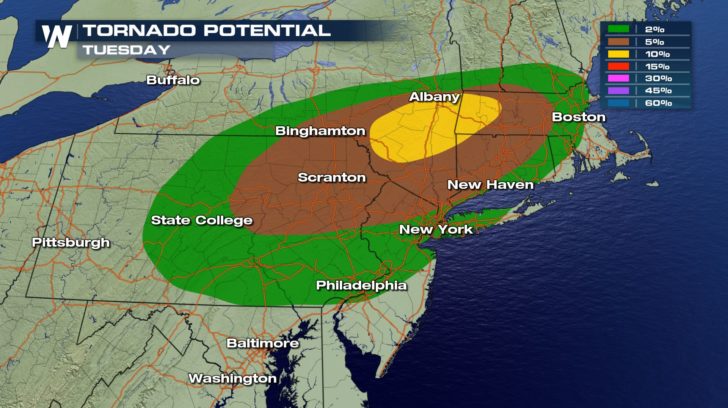 Be sure to stay with WeatherNation throughout this Tuesday as we track severe storms. For WeatherNation, Meteorologist Kate Mantych