Severe storms remain in the forecast late this afternoon into the evening across of parts of the United States today, with large hail, damaging winds, and even a few tornadoes possible.
Severe Outlook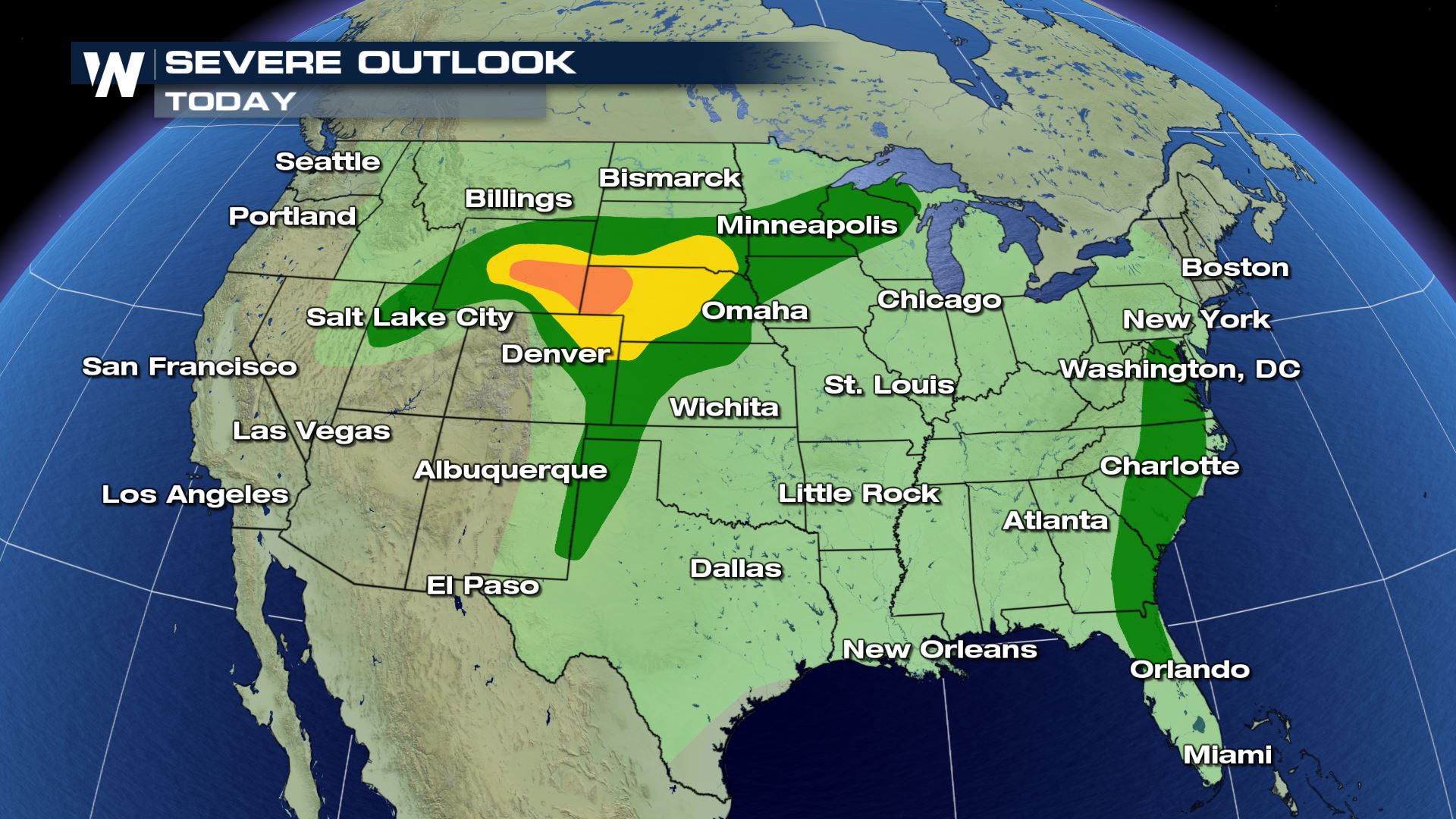 The biggest threat will be across the High Plains but storms could also become severe across the Mid-Atlantic into Florida and from Salt Lake City, UT to Minneapolis, MN.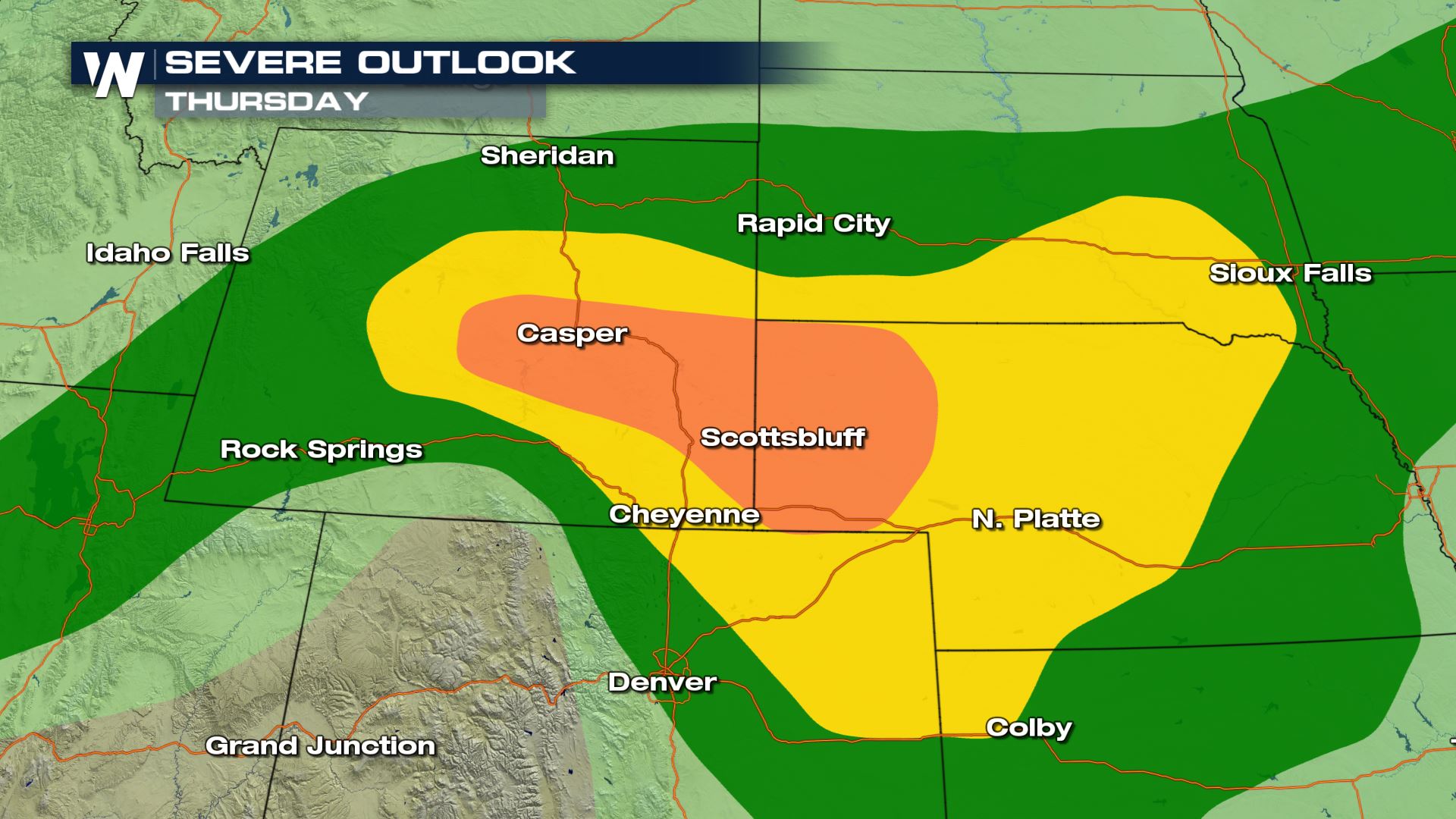 Severe Risks
All modes of severe weather will be in play today, including the risk of a few tornadoes. The greatest risk will develop in parts of South Dakota, Nebraska & Wyoming including the cities of Cheyenne, North Platte, and Casper.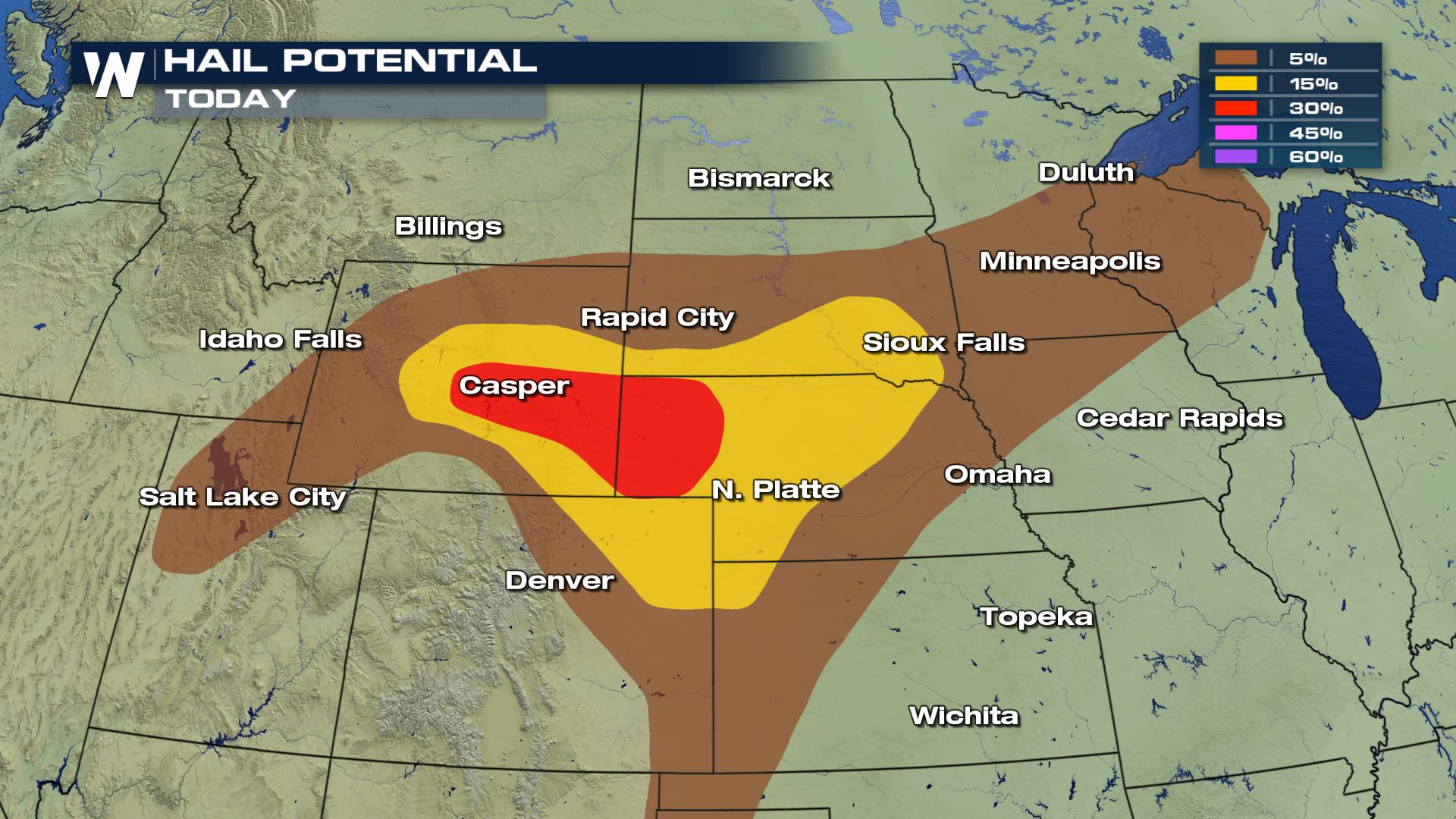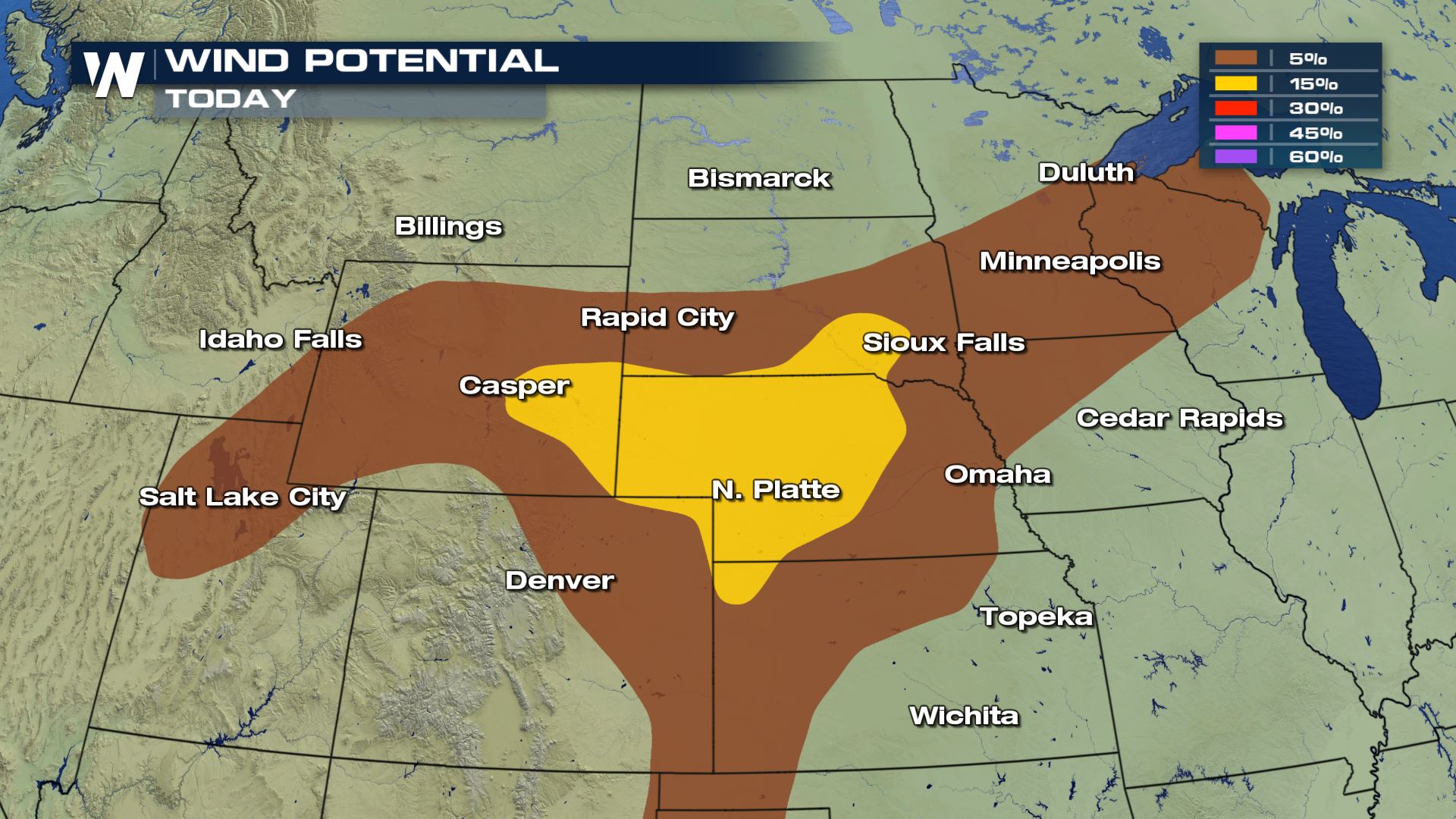 Forecast
Moist & unstable air remains in place across the High Plains today, and as it interacts with a stalled front across the region, the threat will increase this afternoon and continue into the evening. If you have plans to watch fireworks or take part in outdoor activities this evening, make sure you have a way to get warnings and know what to do and where to go when severe weather approaches.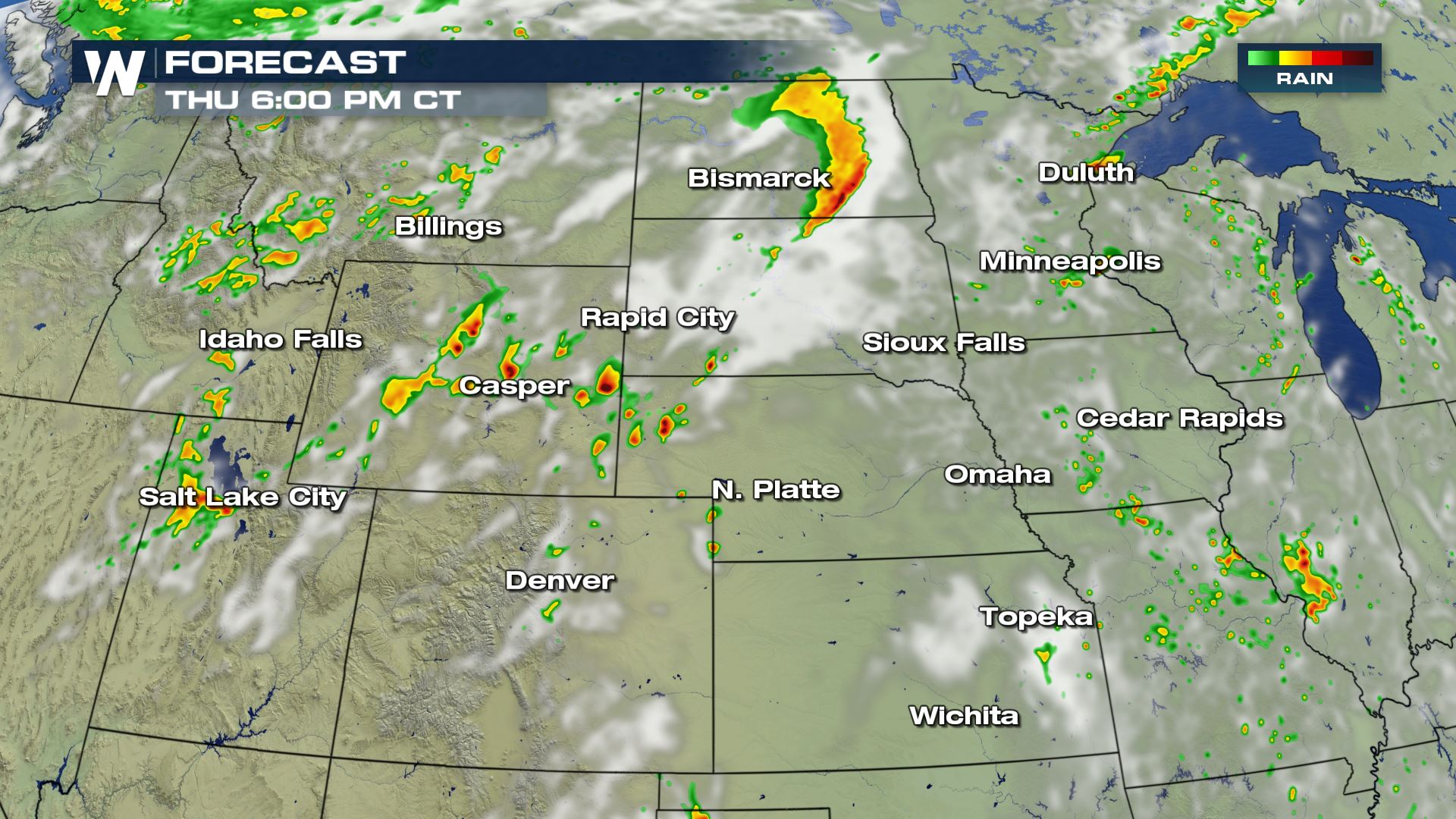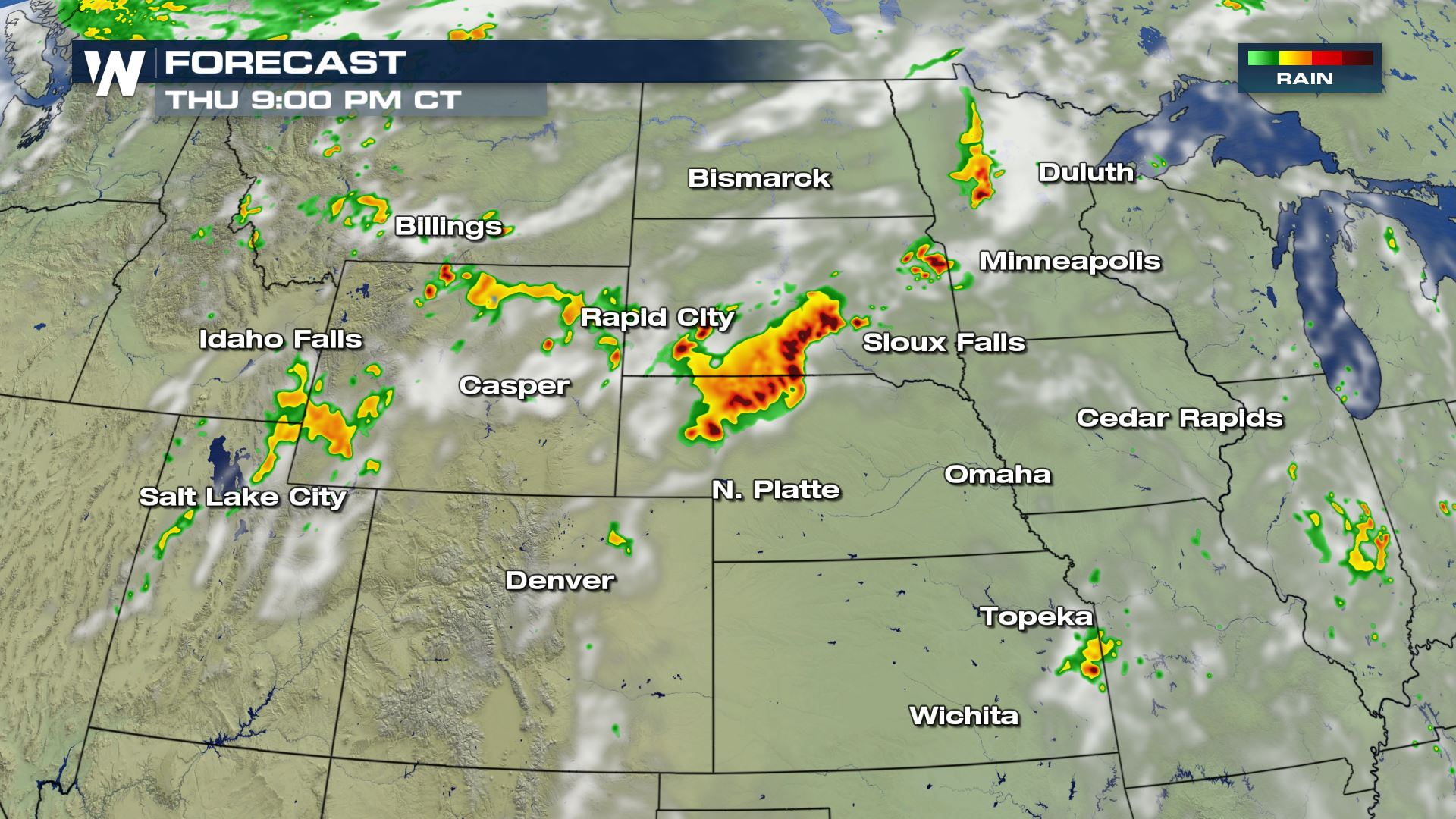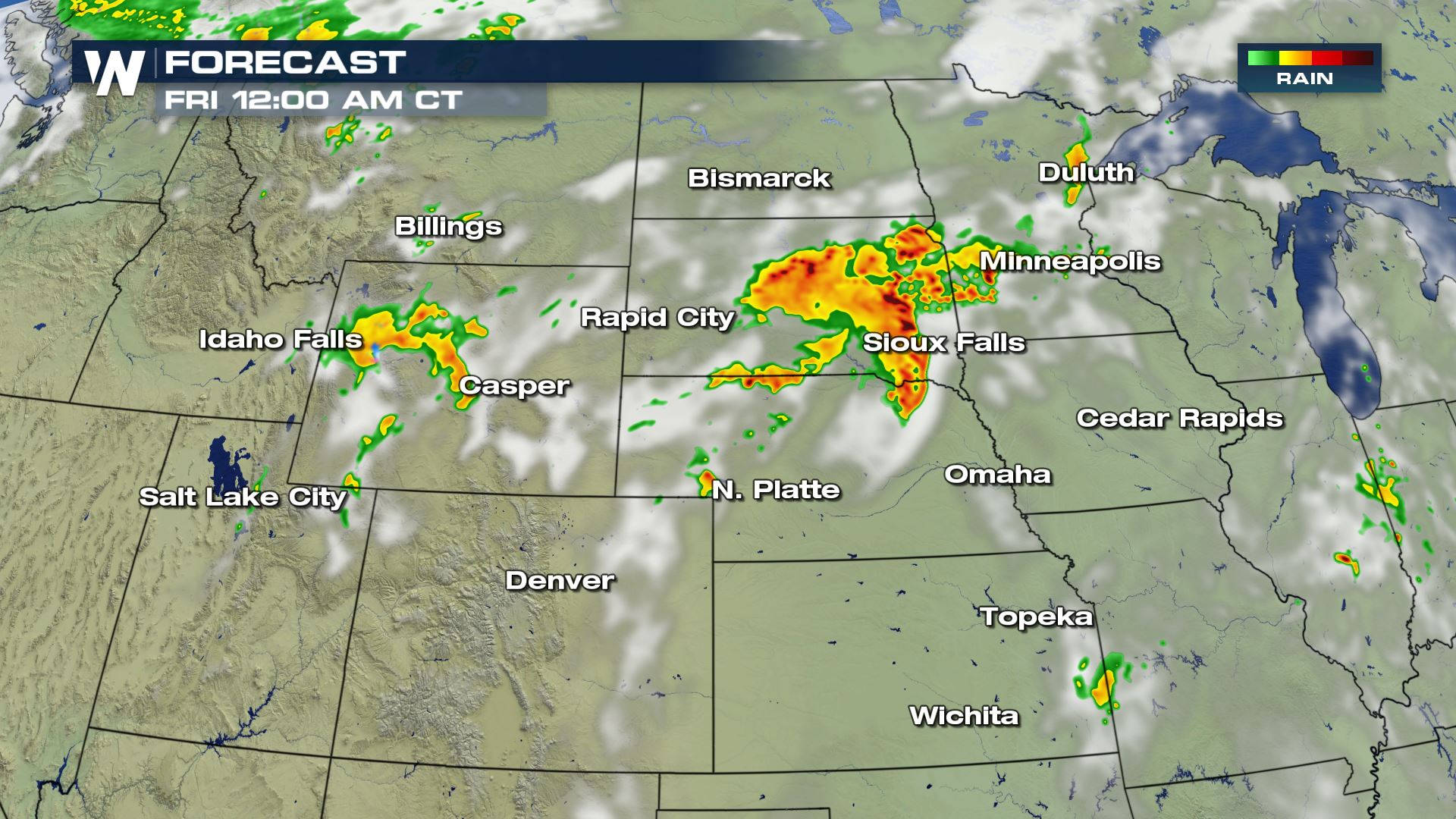 For WeatherNation, I'm
Meteorologist Meredith Garofalo