A potent upper-level low pressure system will move off of the Rocky Mountains early this week, helping to spur showers and thunderstorms from the Plains to the Northeast. Severe thunderstorms will be possible on Monday and Tuesday across the Southern Plains, Mid South, and the Ohio Valley.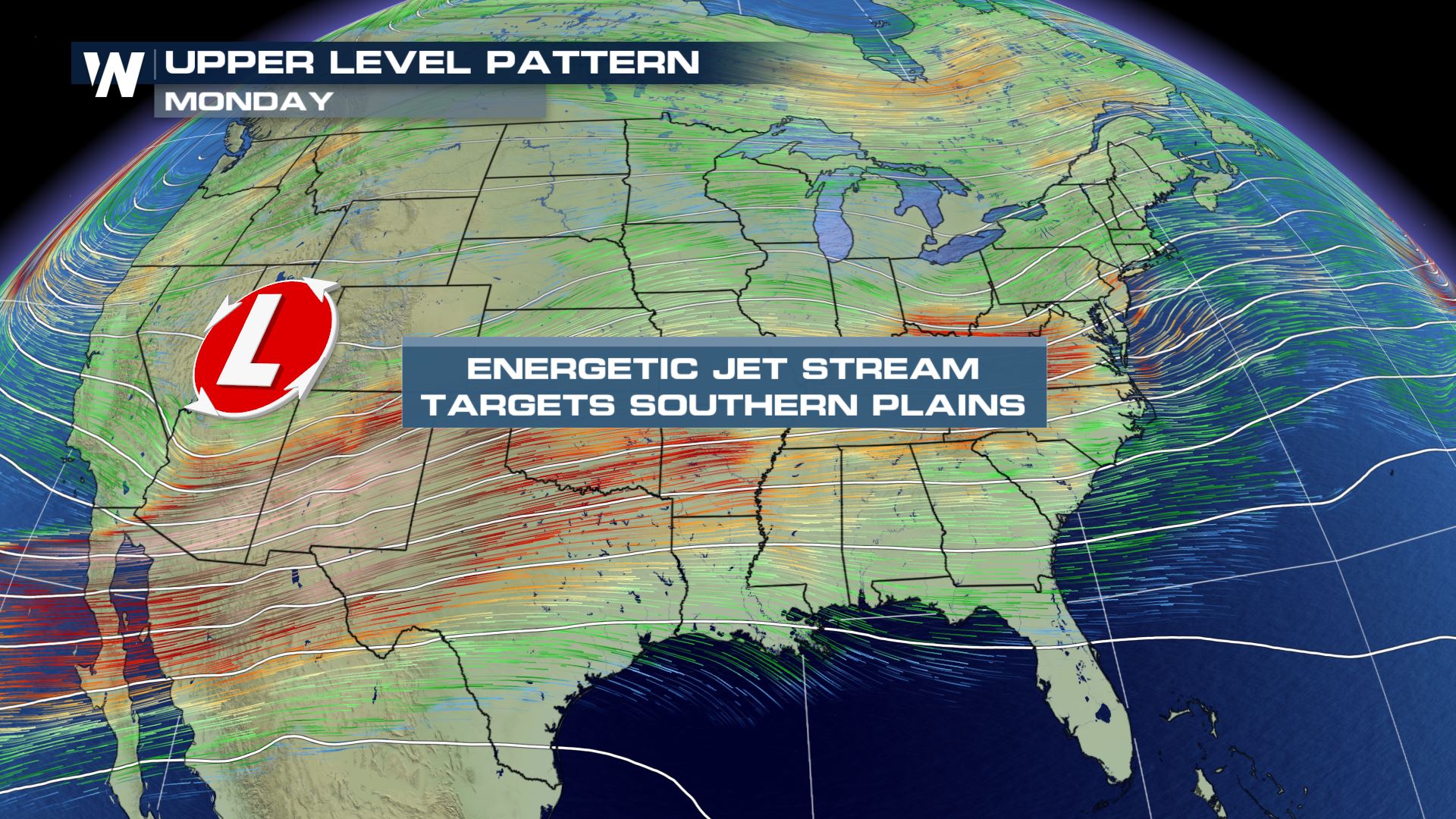 As higher resolution data becomes available, we're getting a clearer picture of the timing for storms and types of severe weather that could be more likely.  As of right now, the Storm Prediction Center has outlined an area that is most likely to receive severe storms that's outlined in yellow denoting a 'slight risk'.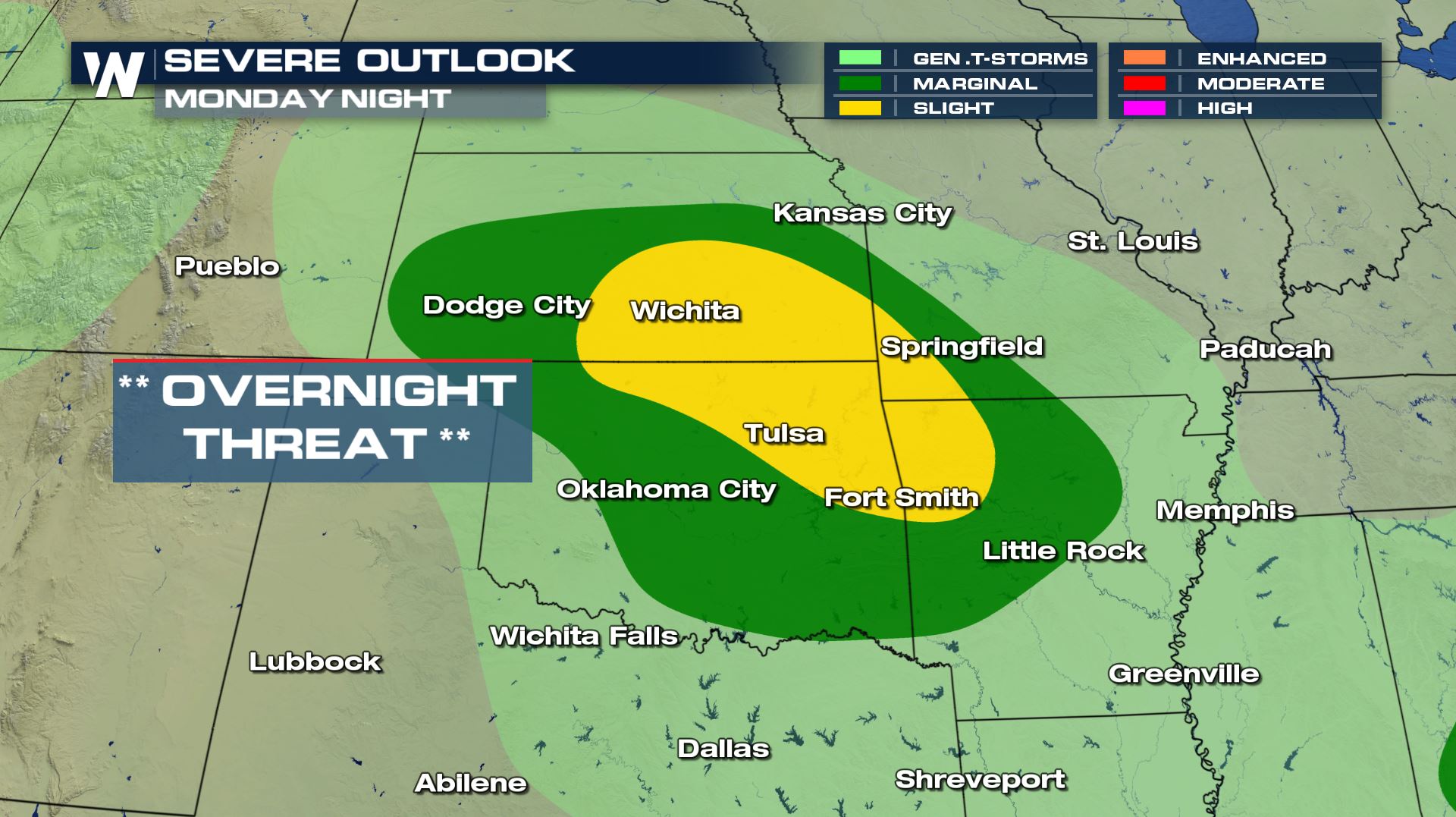 Within this area, the greatest threats will be from hail of 1" or larger and/or strong winds over 58 mph.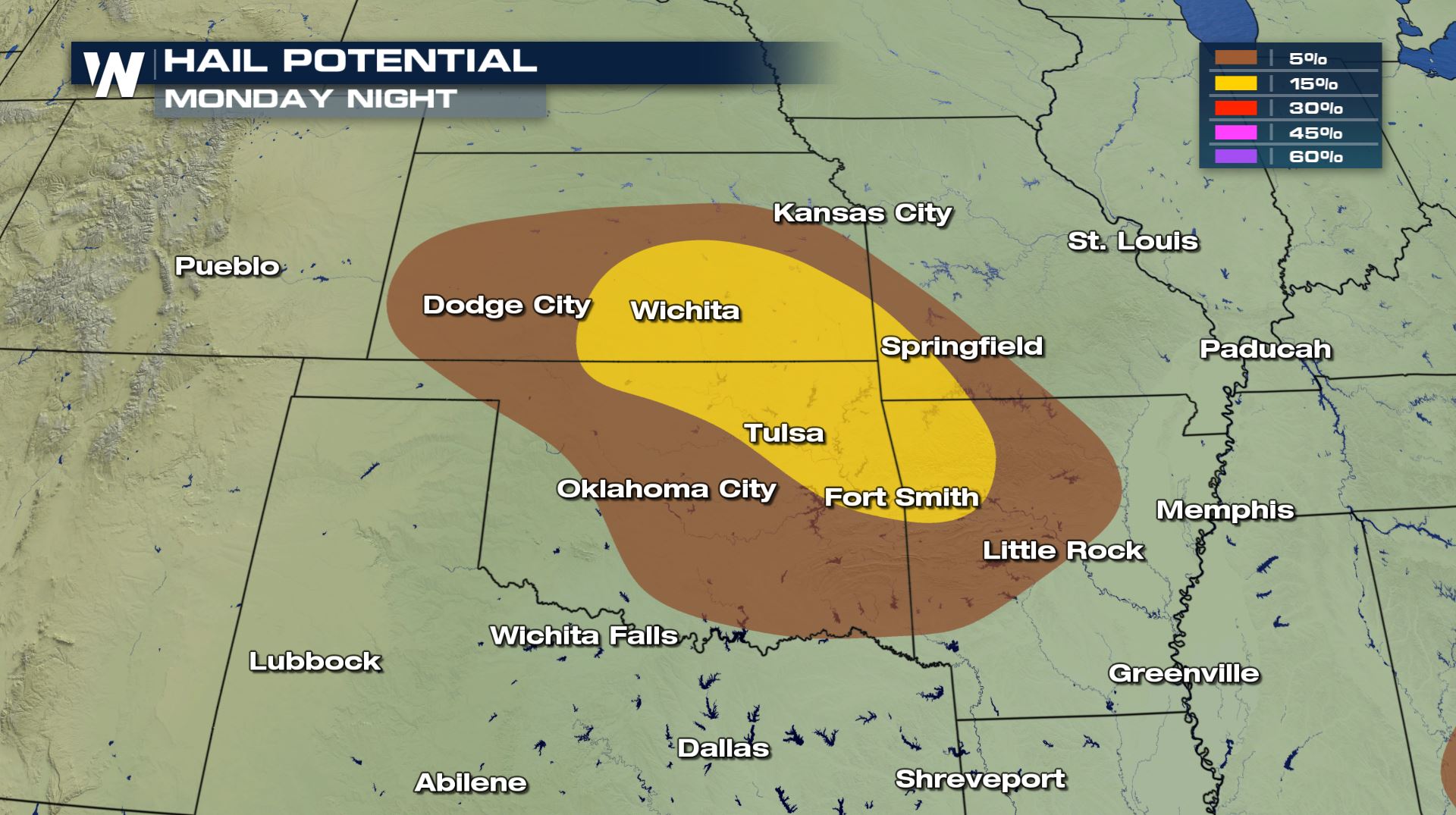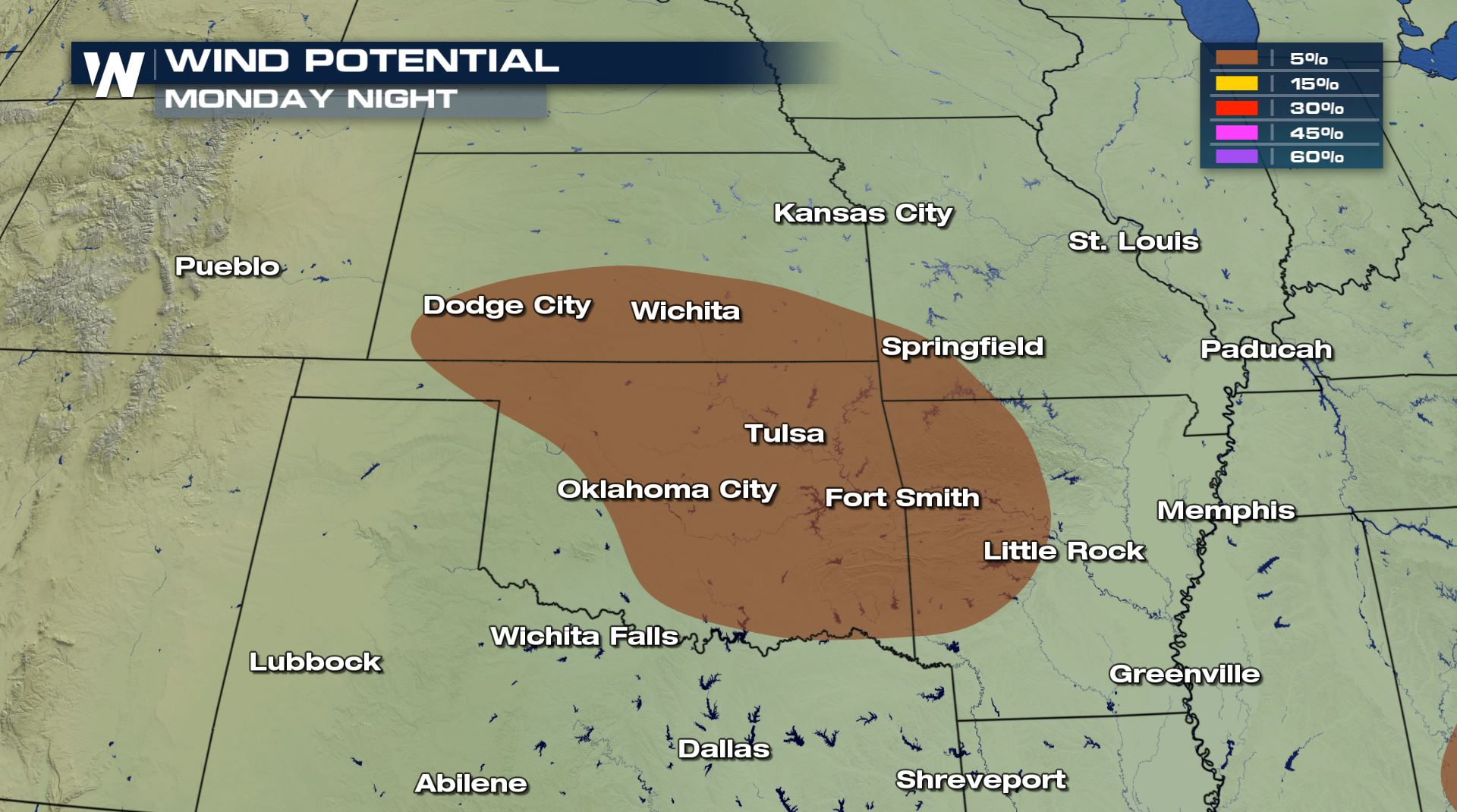 The tornado threat is expected to be almost a secondary threat to the wind and hail.  The area that could find this threat will straddle I-35 from near Wichita to Oklahoma City.  However, the risk for tornadoes is at the lowest threat level of only a 2% chance.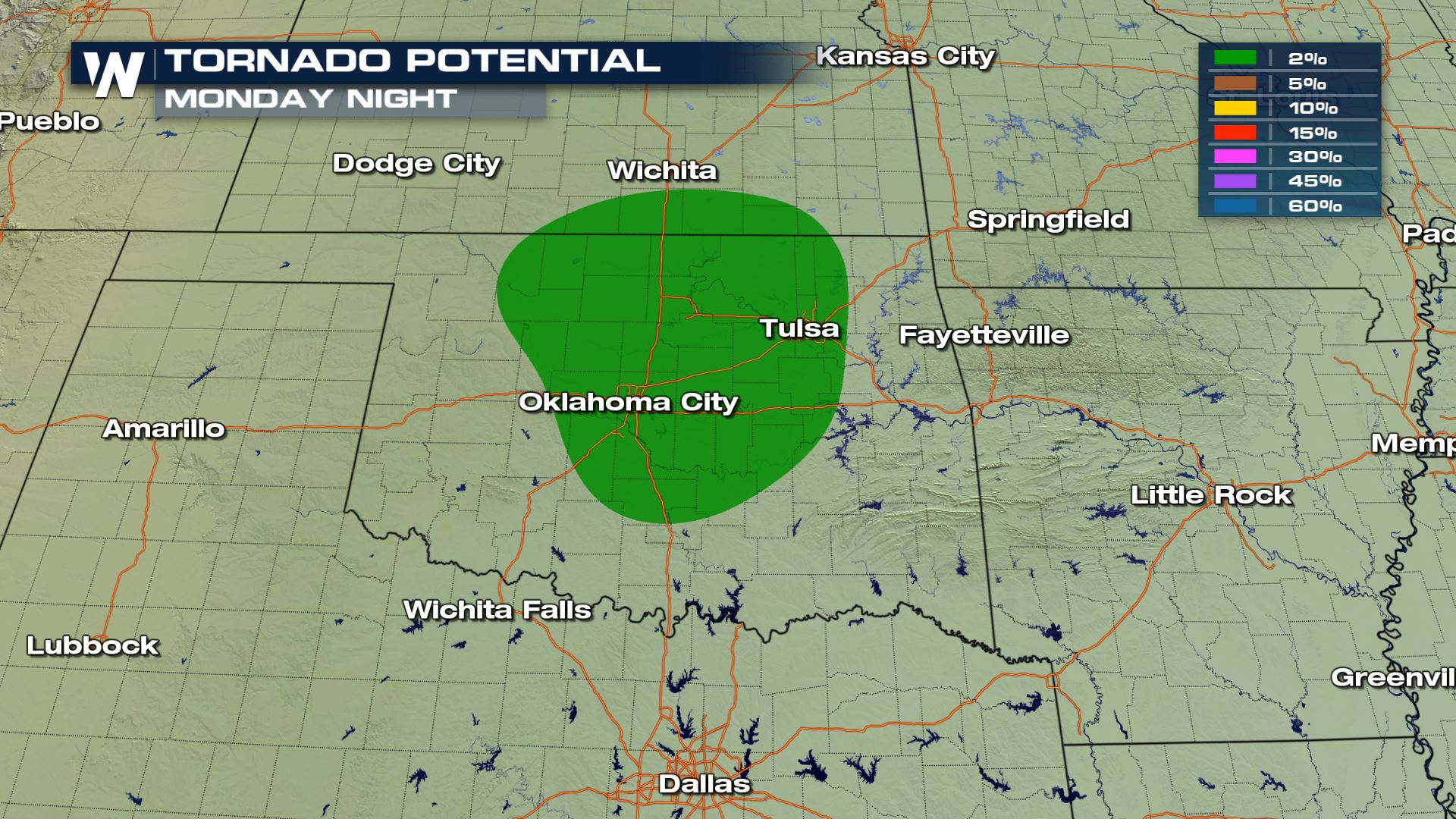 This is the region most notable for tornadoes which we label as the 'warm sector'.  It's the area where the air is the warmest and most humid in relation to the air across that particular region and also usually exhibits the right wind field that can cause storms to rotate.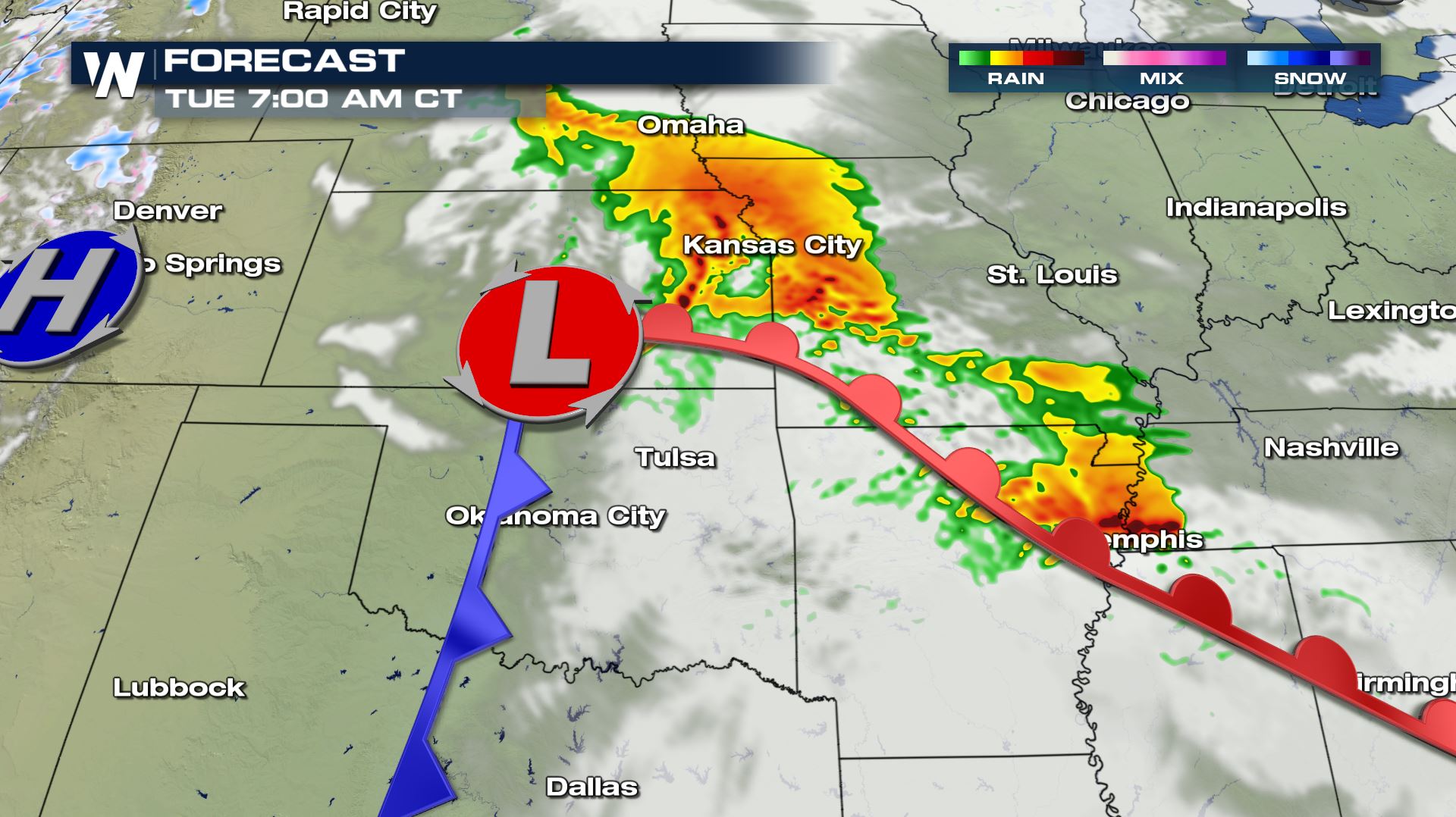 Also note the time this storm is forecast to arrive, we're expecting it to have the biggest impact in the overnight hours Monday into Tuesday morning.  By Tuesday, the storm will be moving out of the Southern Plains and into the Mid-South to Ohio Valley where the next risk for possible severe storms is expected.  Unfortunately, Nashville is right in the middle of this risk and the timing of storms could be more of a nighttime event as well.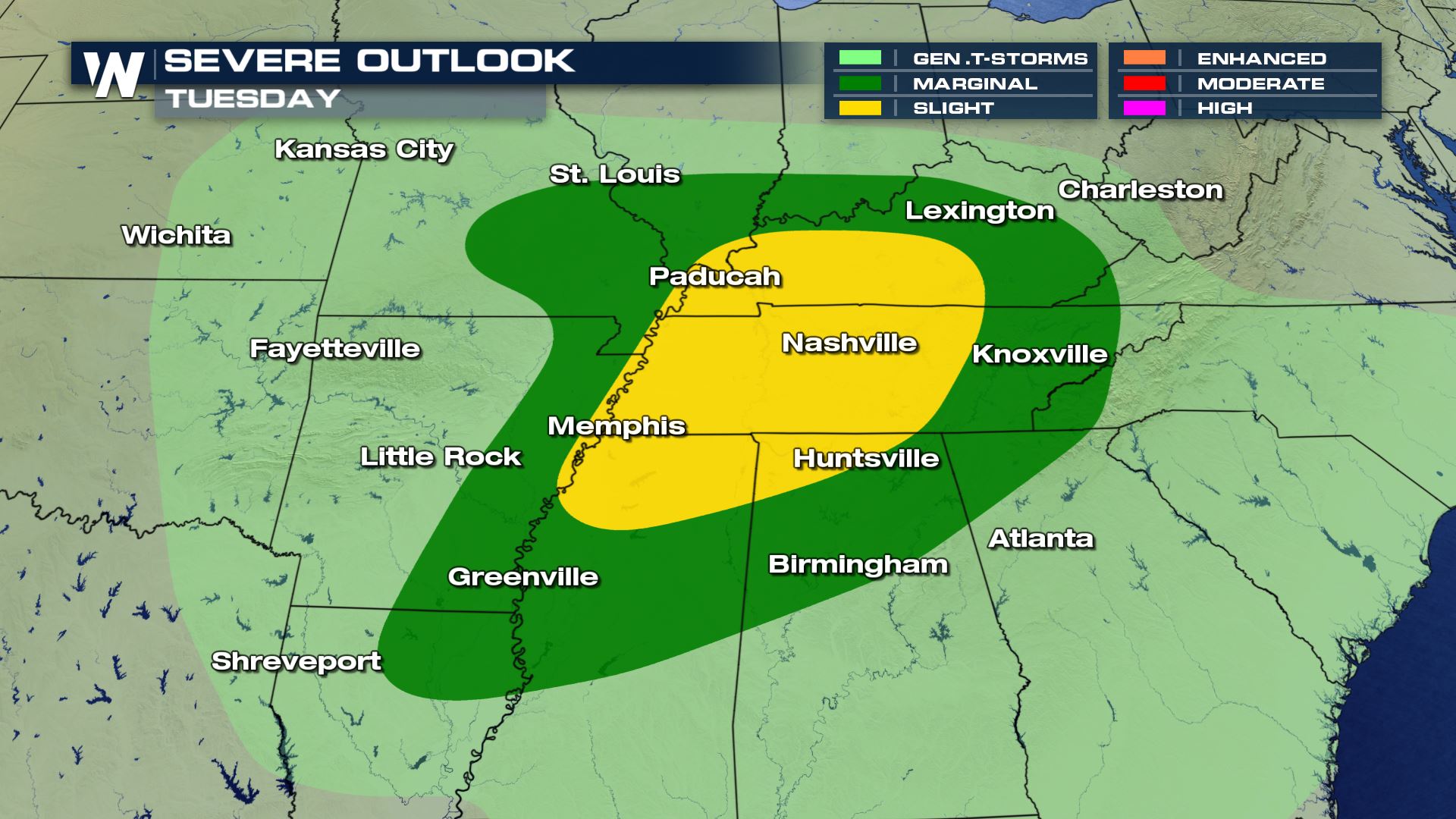 Stay with WeatherNation as we continue to track this storm right here on
https://media.weathernationtv.com/
and on your smart device where we're streaming 24/7.  Download your app here:
https://media.weathernationtv.com/apps/