A strengthening trough and developing surface low will bring scattered showers and storms to the South from Friday night through Sunday. As the low develops and strengthens Saturday morning in Texas, a line of thunderstorms is expected to form which may include a few strong or severe storms. The trough will bring strong winds in the upper-levels of the atmosphere to the region while the surface low helps to trigger storms and increase moisture for areas along the coast. Instability will be limited with this event but should still amount to enough for a few strong updrafts.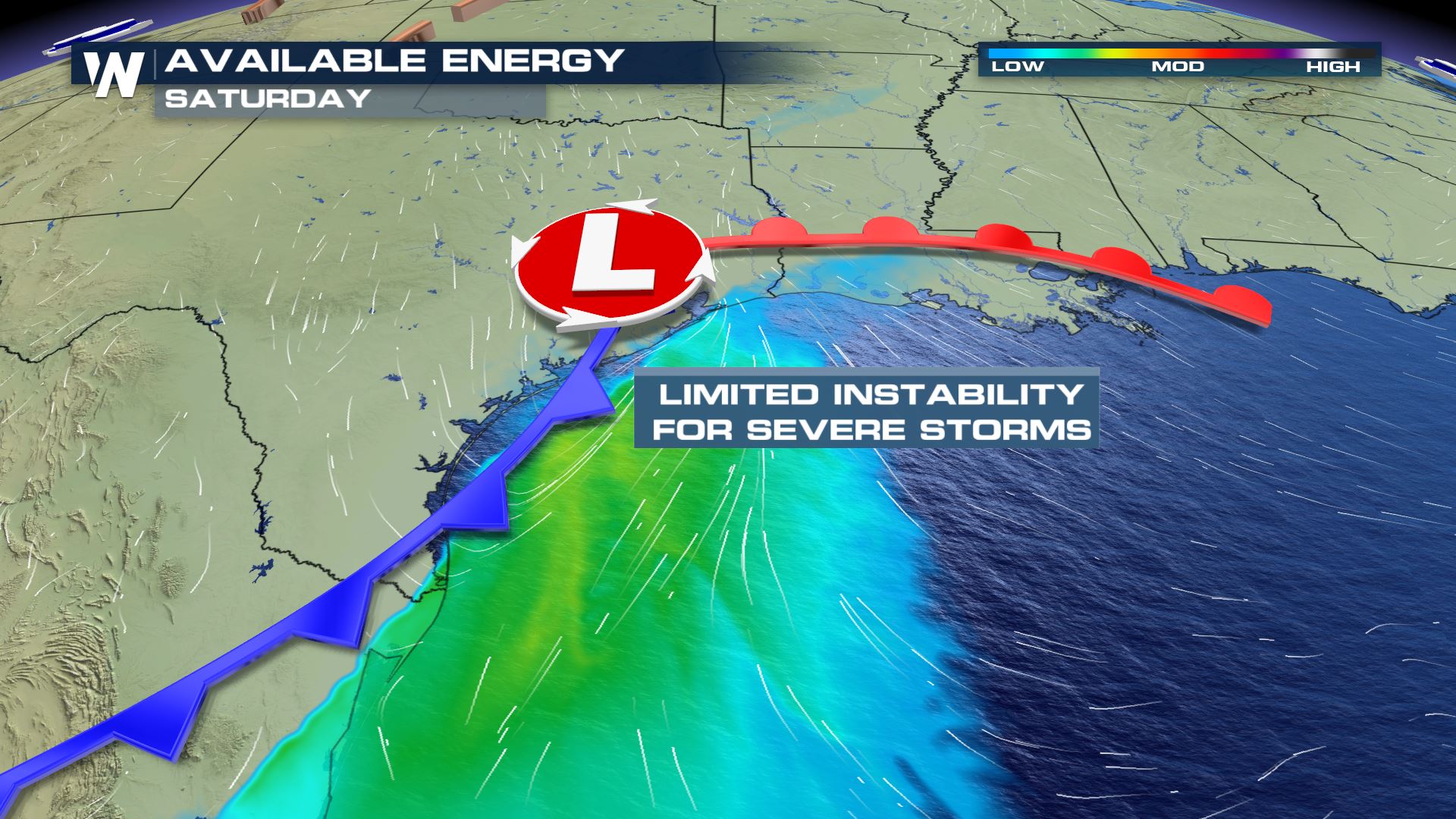 Outlook
The Storm Prediction Center (SPC) has issued a marginal outlook (category 1 out of 5) for isolated severe storms on Saturday along the Southeast Texas Coast up to the I-10 corridor. This includes cities like Victoria, Houston, and Galveston.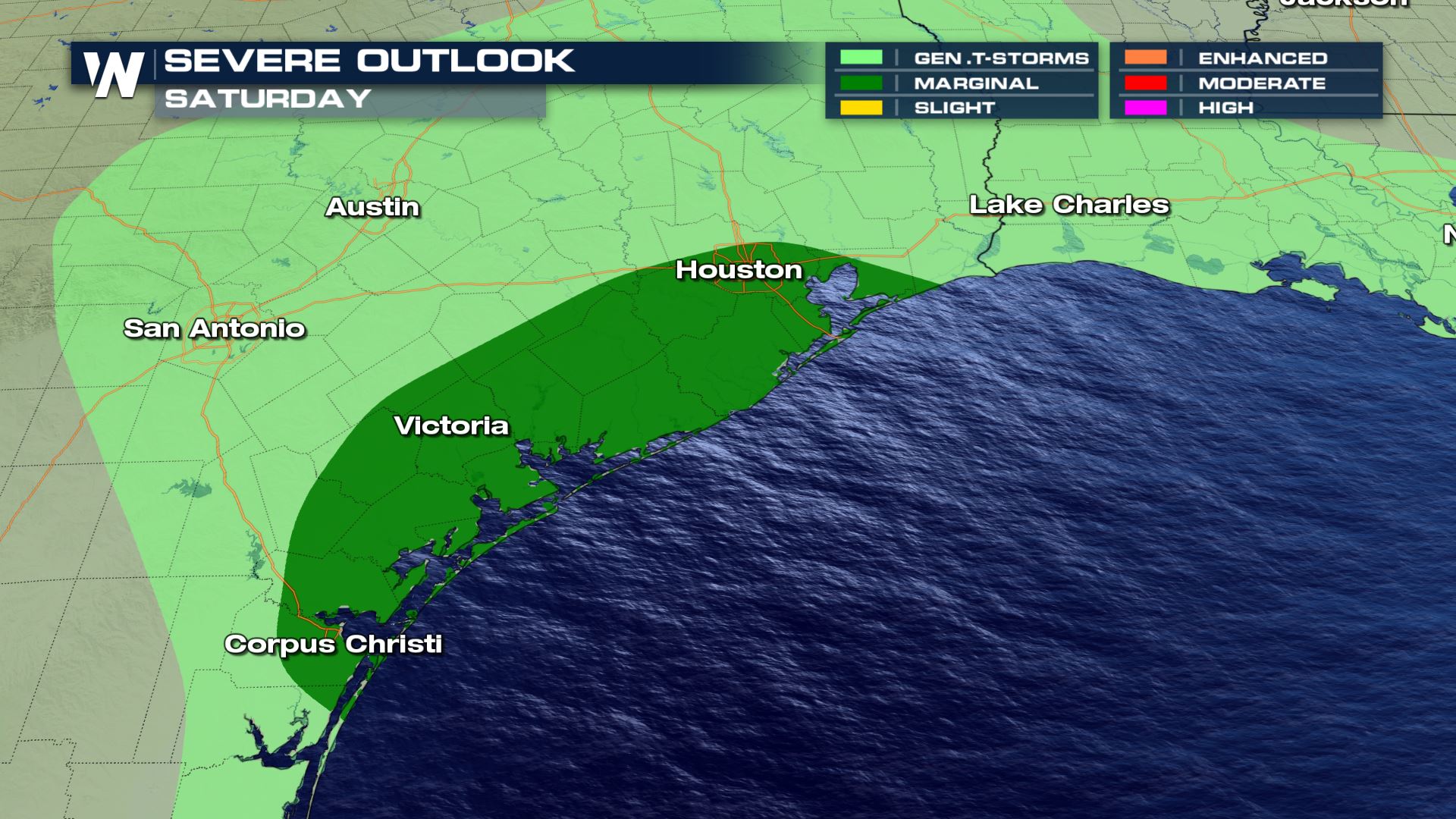 Any strong to isolated storms that develop will have the potential to produce damaging wind gusts in excess of 58 mph, but an isolated tornado or two will be possible as well.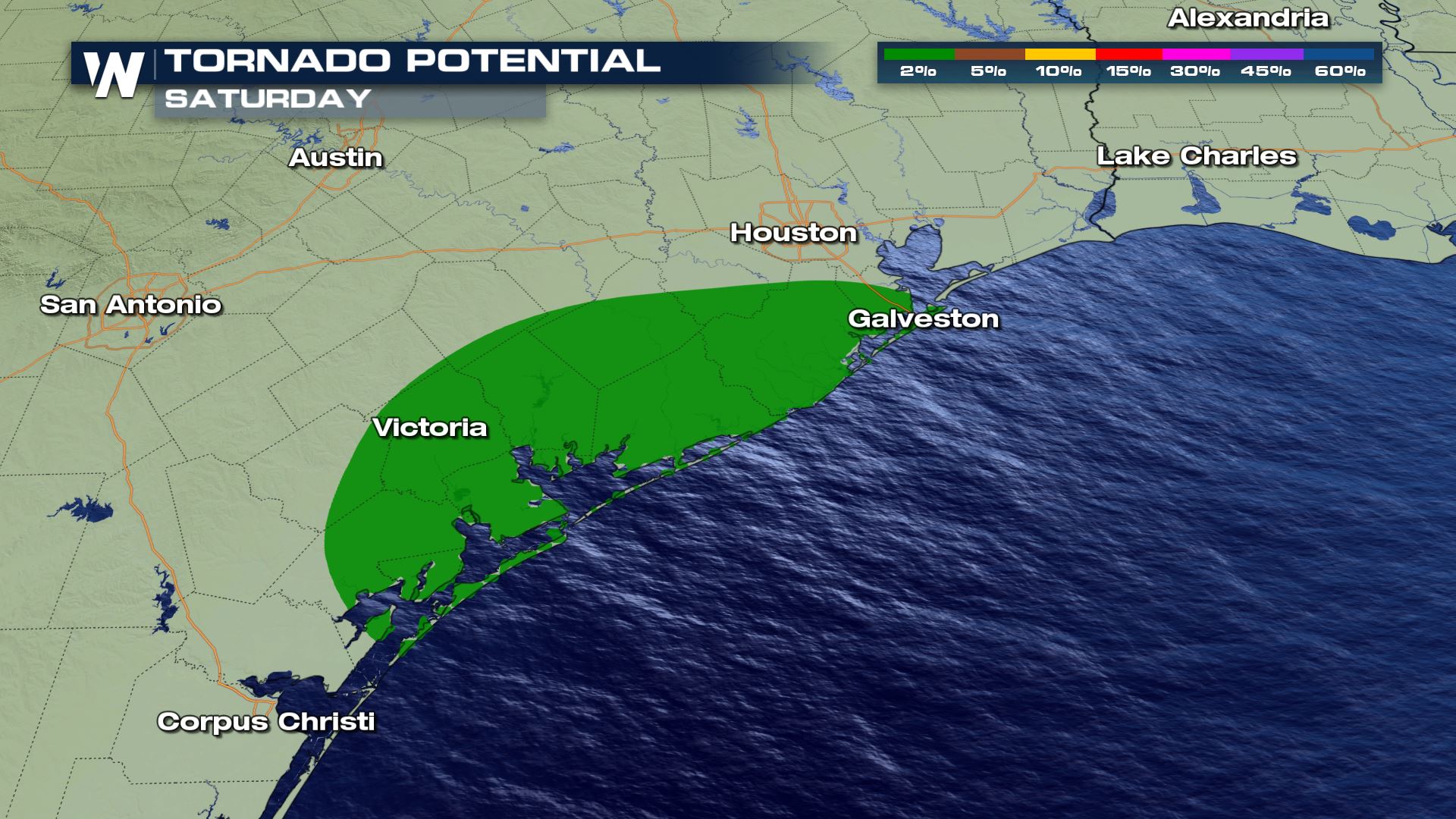 Forecast
The line of storms is expected to strengthen Saturday morning across Central Texas, producing heavy rain and gusty winds. The threat for strong storms will increase as the front approaches the coast in the mid-afternoon, tapping into limited instability at the surface built through daytime heating, in addition to some limited instability aloft. Several screenshots of the simulated radar have been posted below to help visualize the timing and extend of storm coverage from Saturday morning through Sunday morning.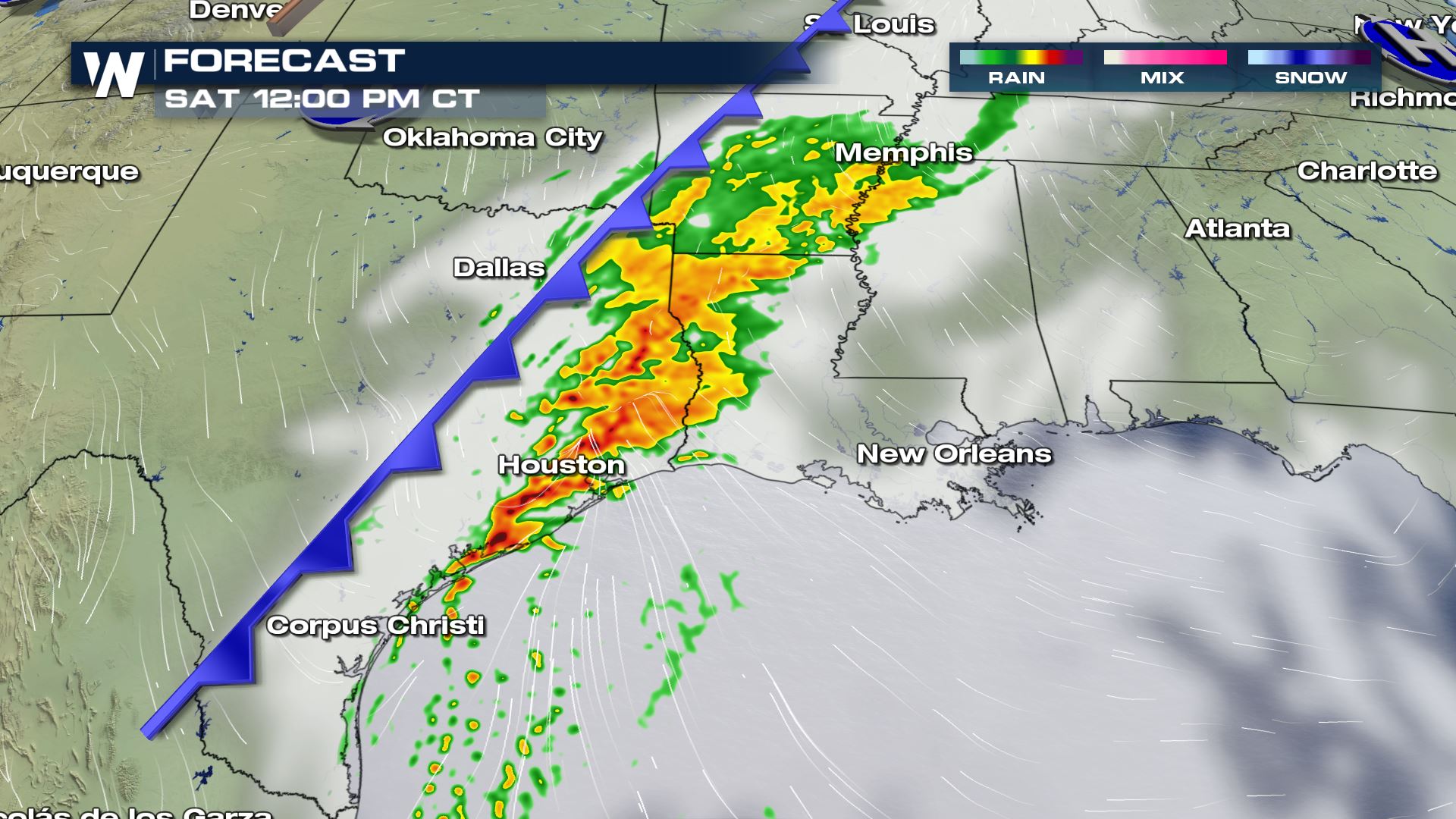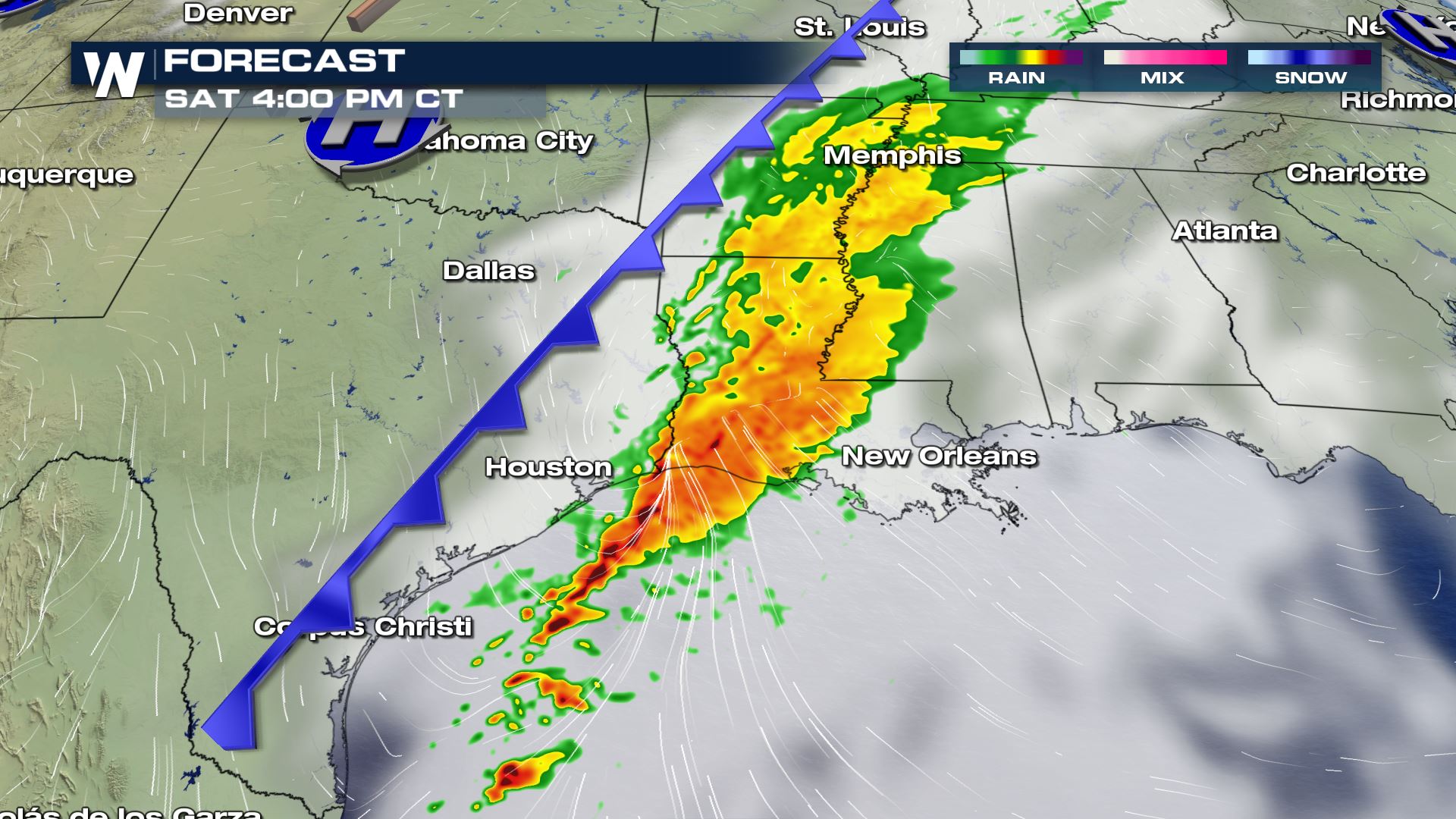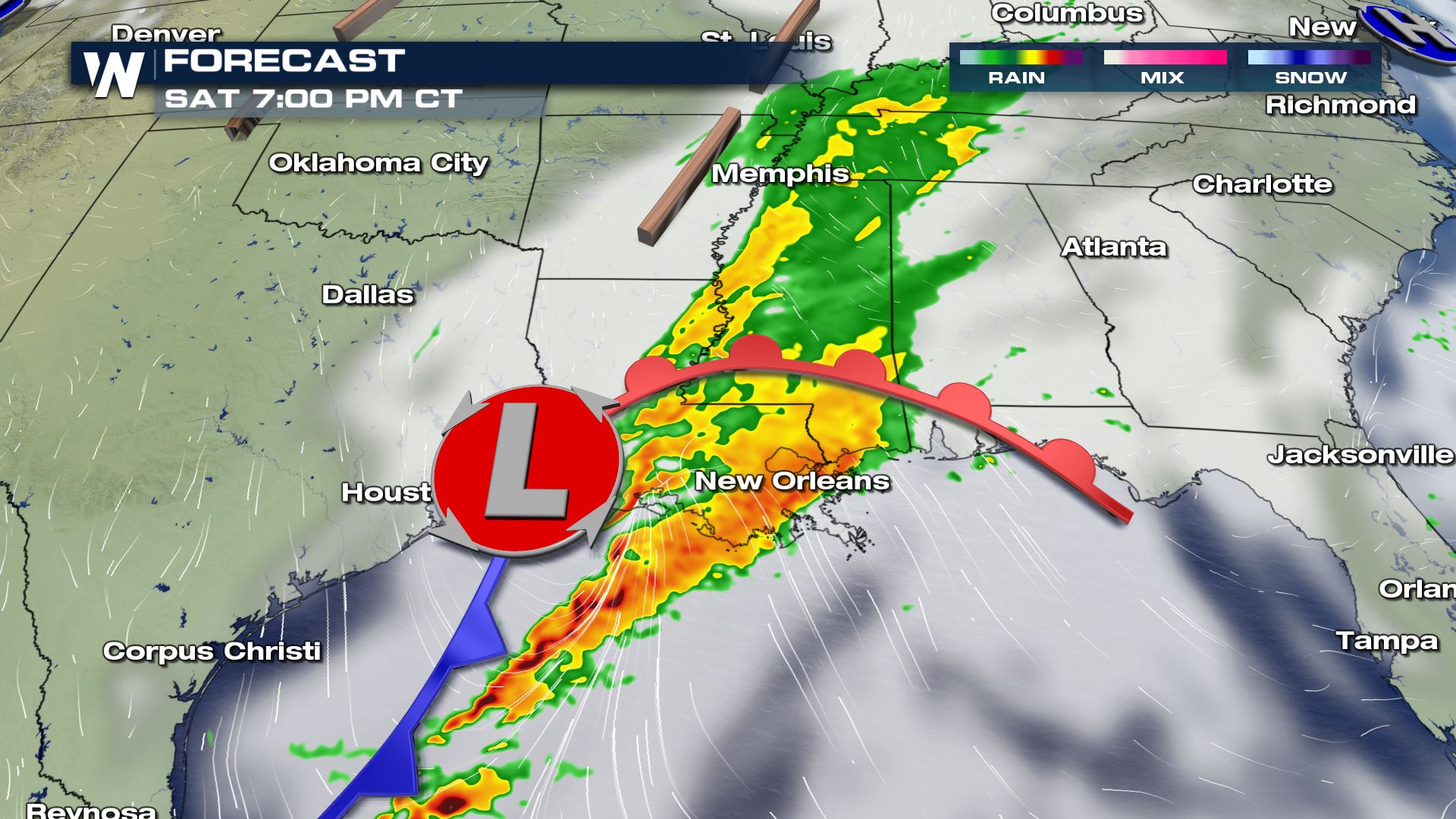 Thunderstorms will also be possible on Sunday as the low and it's associated cold front move across Florida. The SPC has not issued an outlook for severe storms at this time, but a few strong to isolated severe storms cannot be ruled out.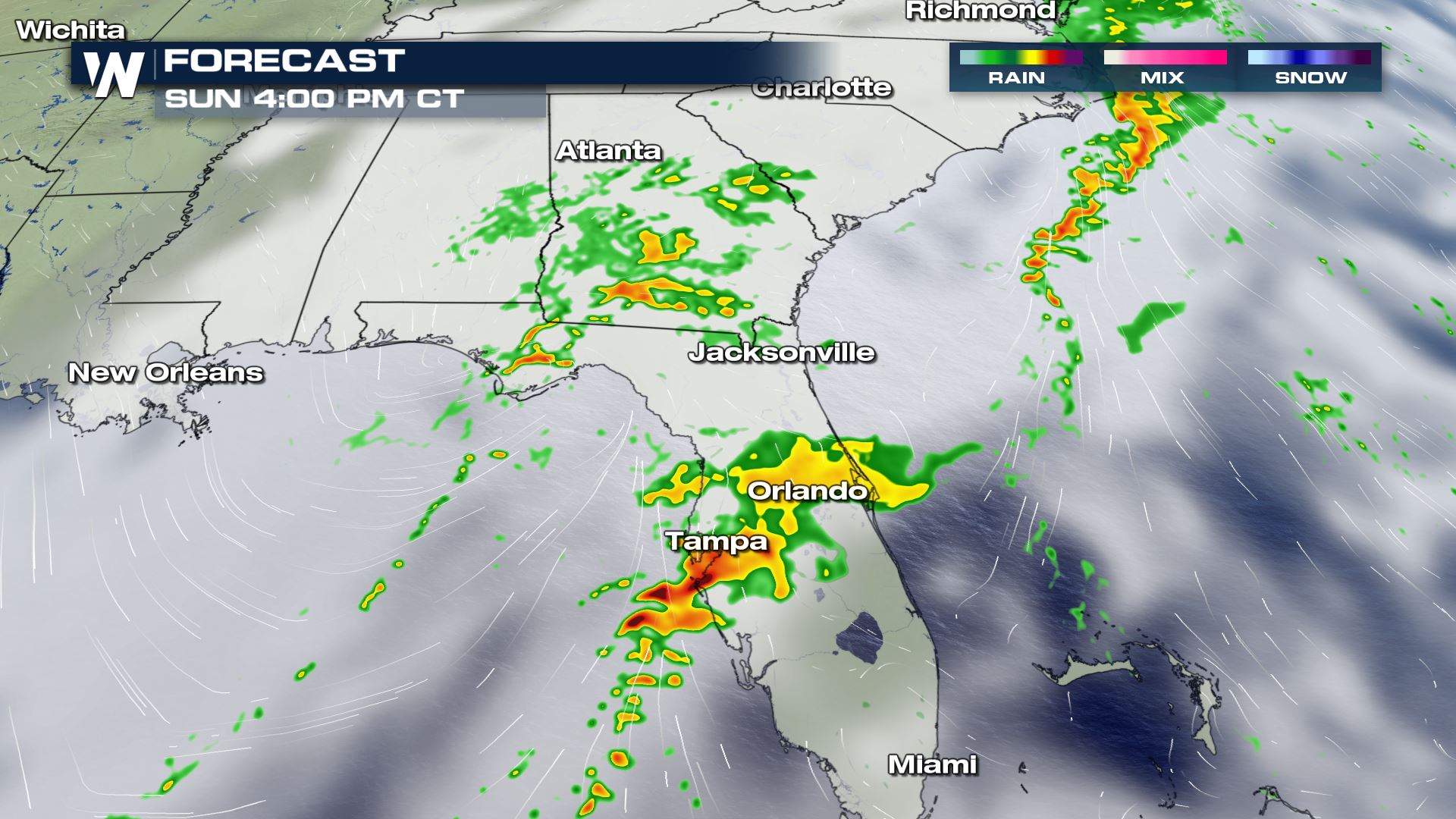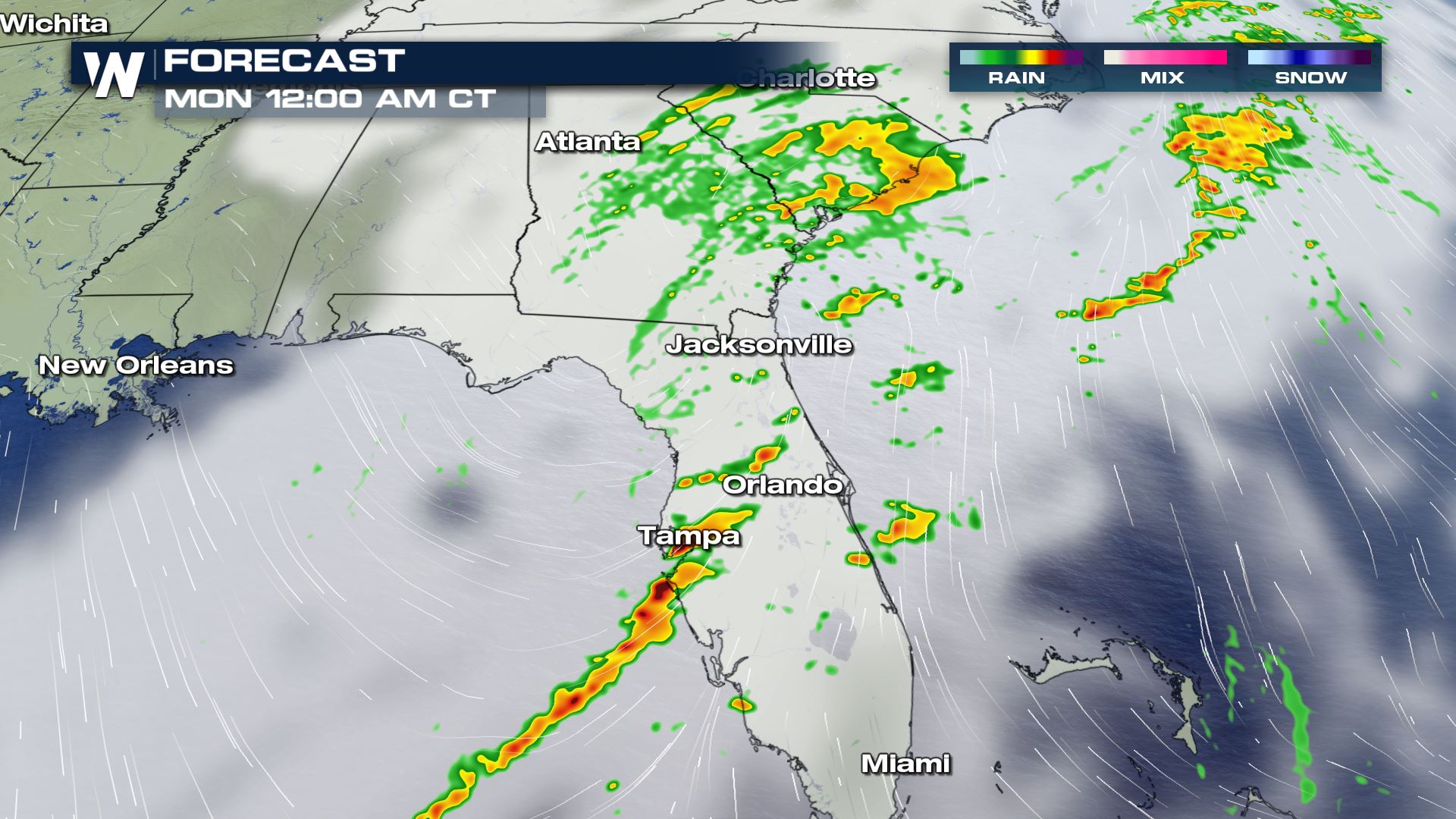 Heavy rain will be another hazard from this storm. Up to 2-3 inches of rain could fall from Eastern Texas through Central Florida.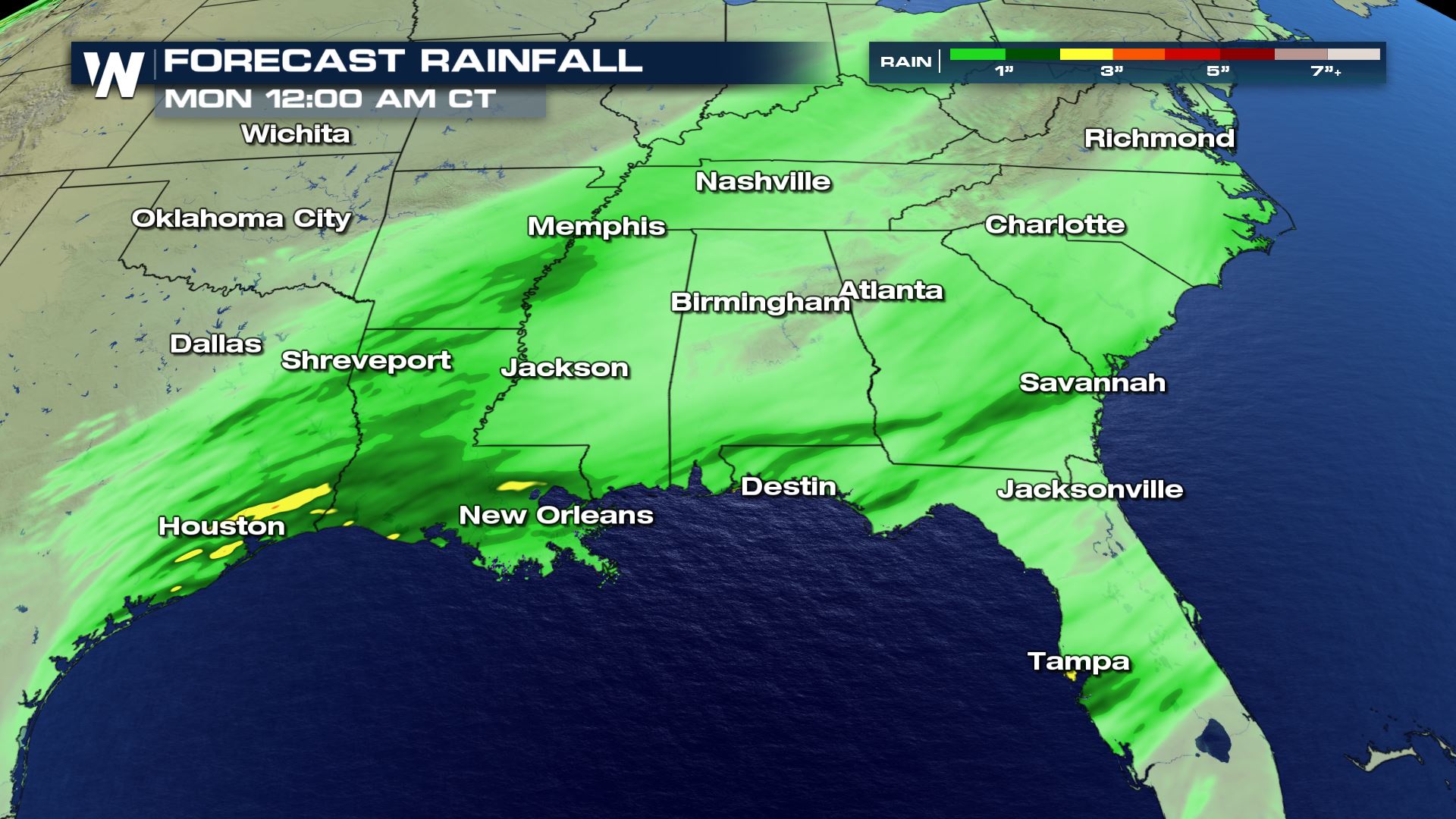 This article will be updated as additional data and outlooks become available. Be sure to stay up to date by watching our broadcasts. Warnings are always scrolling across the bottom of the screen.