A strong upper-level low pressure system will bring heavy rain and a chance for severe storms to portions of the Northwest and Rocky Mountain region through the weekend, with the greatest potential on Saturday. Large hail and damaging downdraft winds will be the primary hazard from thunderstorms. A developing cold front will continue to push the severe weather threat east of the Rockies and into the High Plains on Sunday and Monday.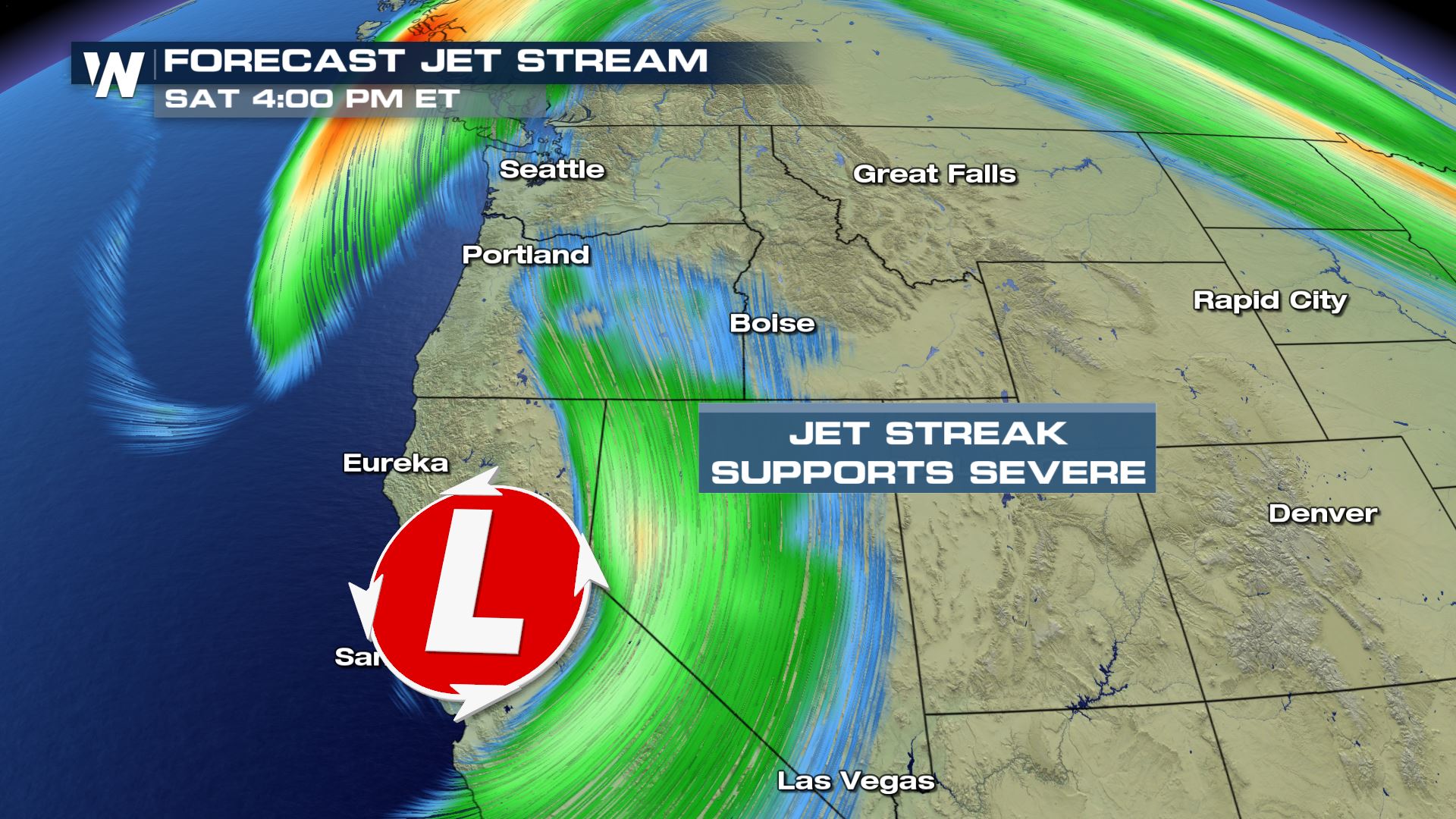 The low pressure system will help to end the oppressive heat that has impacted the West Coast over much of this week, pushing the ridge of high pressure to the east. However, strong winds wrapping around the low and the strong ridge in the upper-levels of the atmosphere are expected to create sufficient wind shear to produce isolated to scattered severe storms on Friday and Saturday in the Northwest.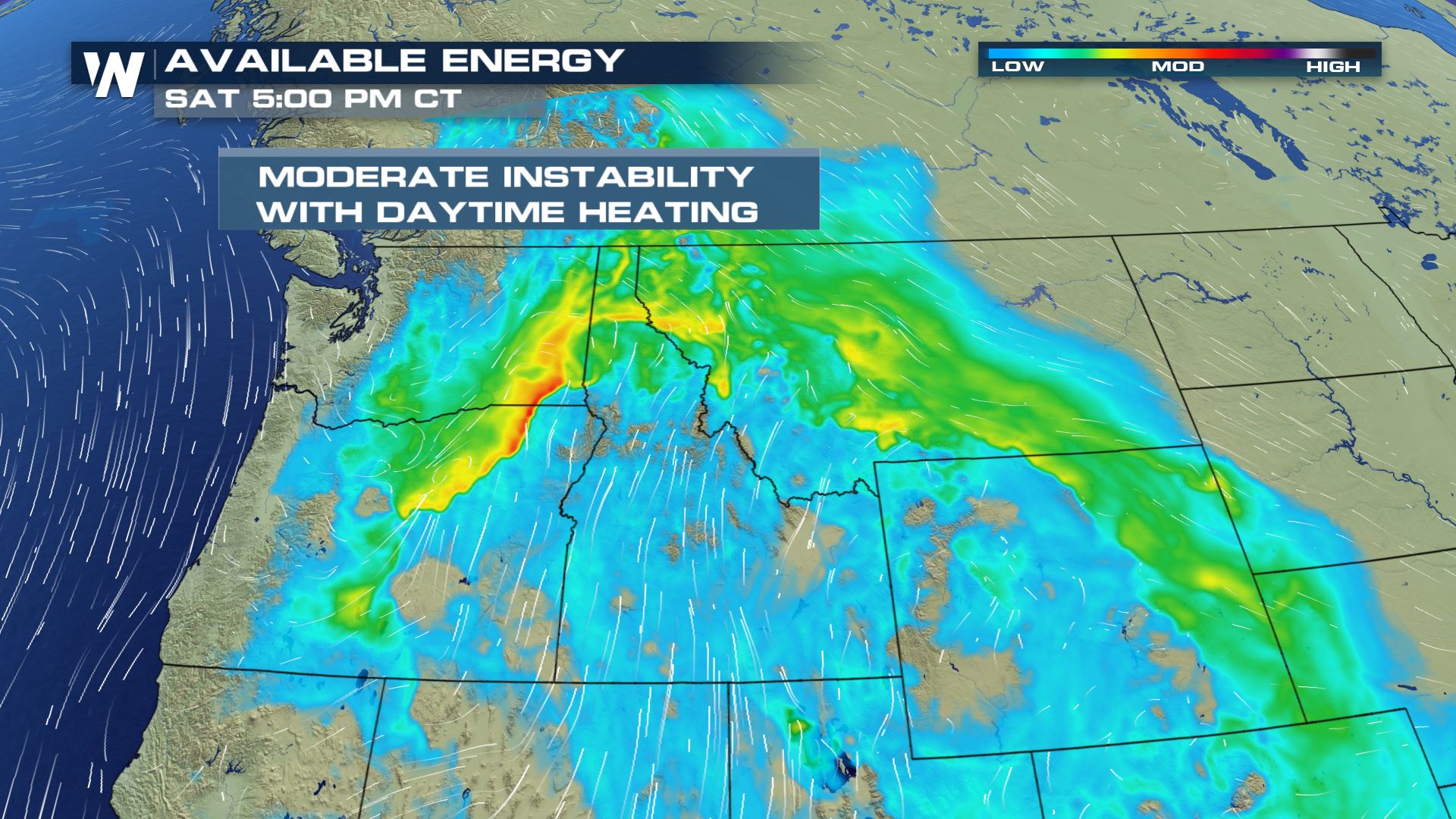 Daytime temperatures are still expected to be well above average on Saturday, mostly along and east of the Cascades. The bright yellow and red colors above show where moderate to strong instability is expected to build, which should allow for strong enough updrafts to produce large hail and strong downdrafts winds at the surface.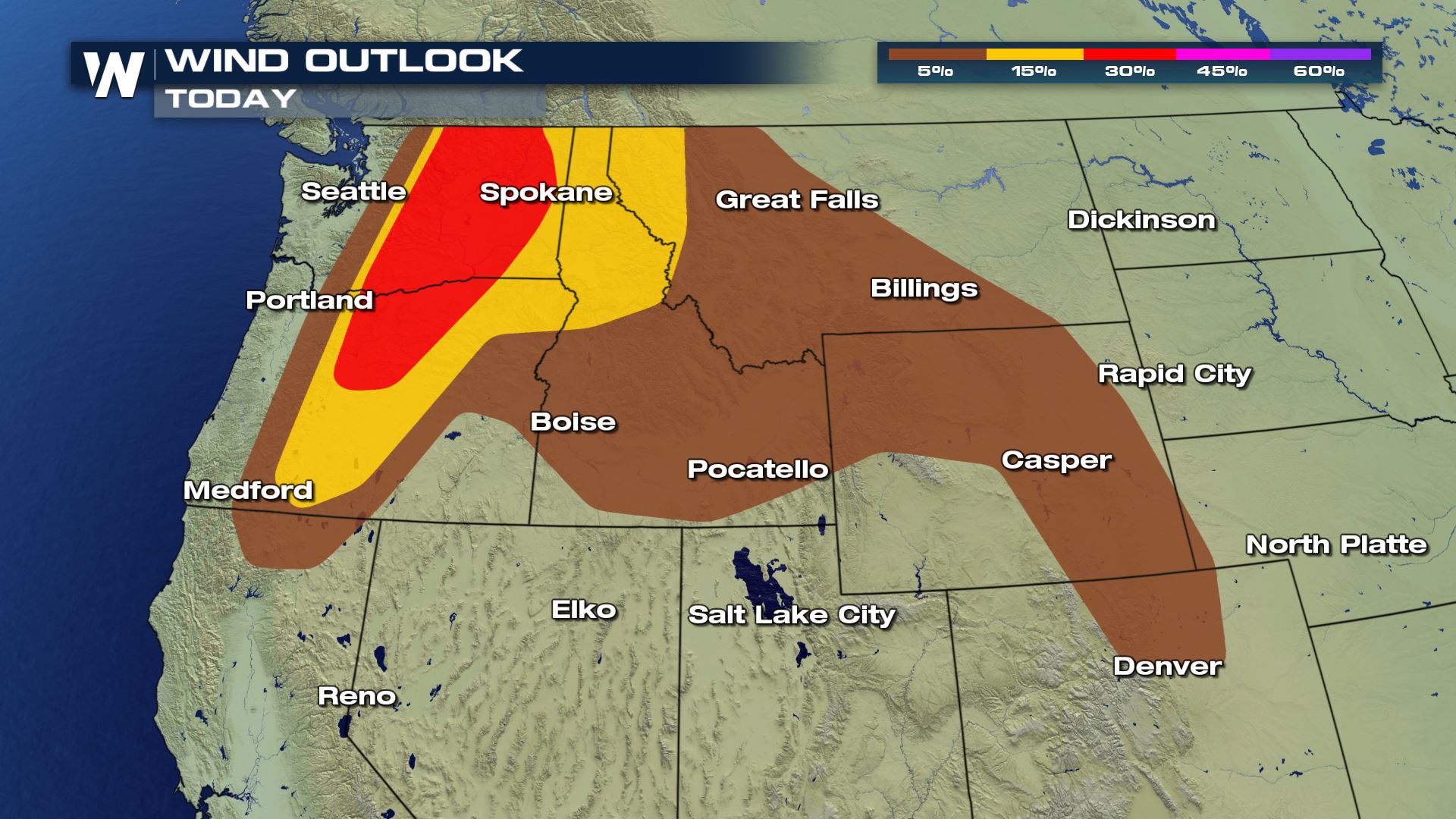 The risk on Saturday is "enhanced" (category 3 out of 5) for the areas highlighted in red (above) across Washington and Oregon and "slight" for the locations in yellow. Scattered severe or numerous storms will be possible in the red and yellow regions and some of those storms could remain strong or severe for several hours. Isolated and brief severe storms are possible in the brown shaded areas. Large hail and damaging winds will be the main concern but isolated tornadoes are possible for the locations in green below.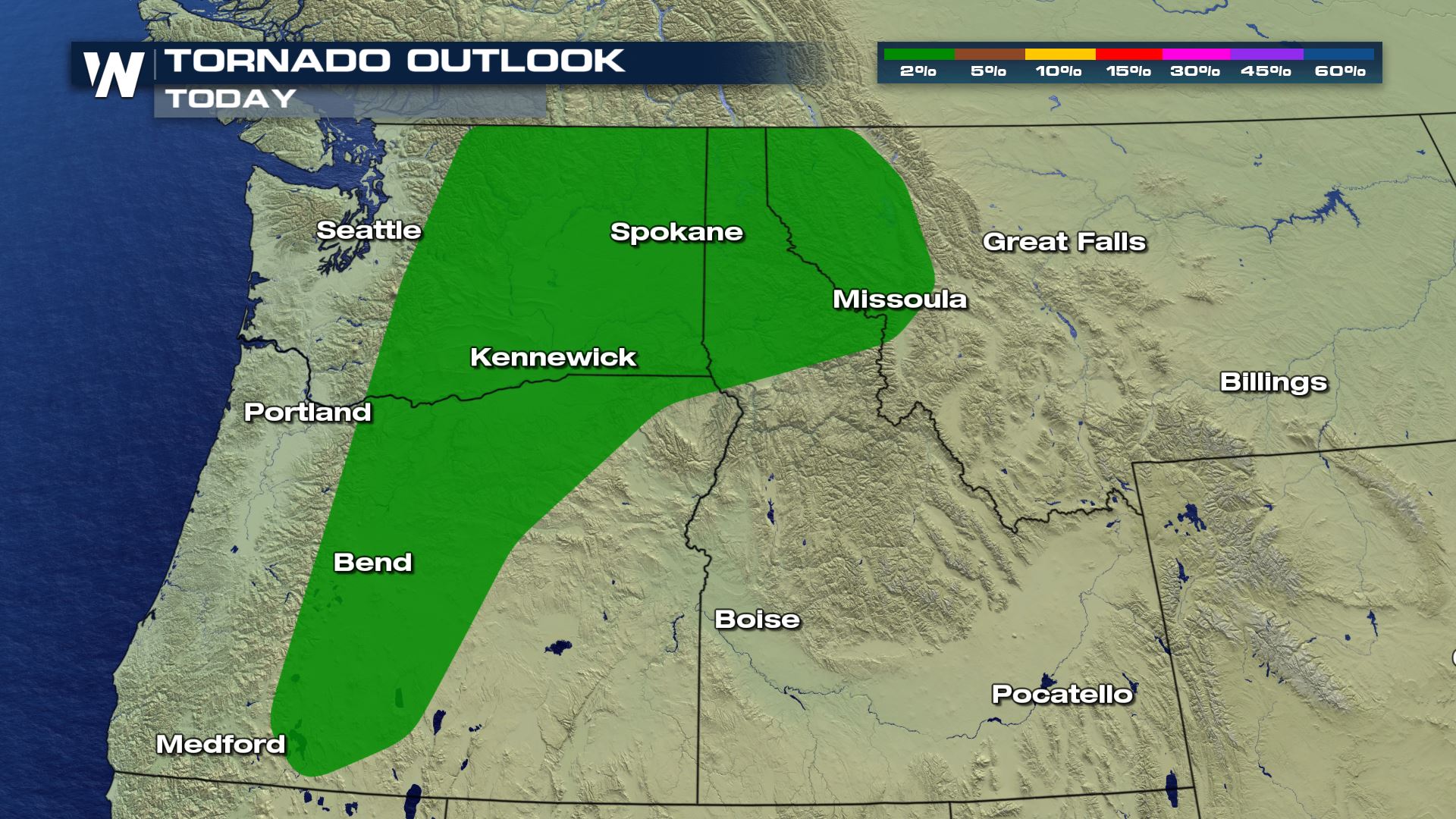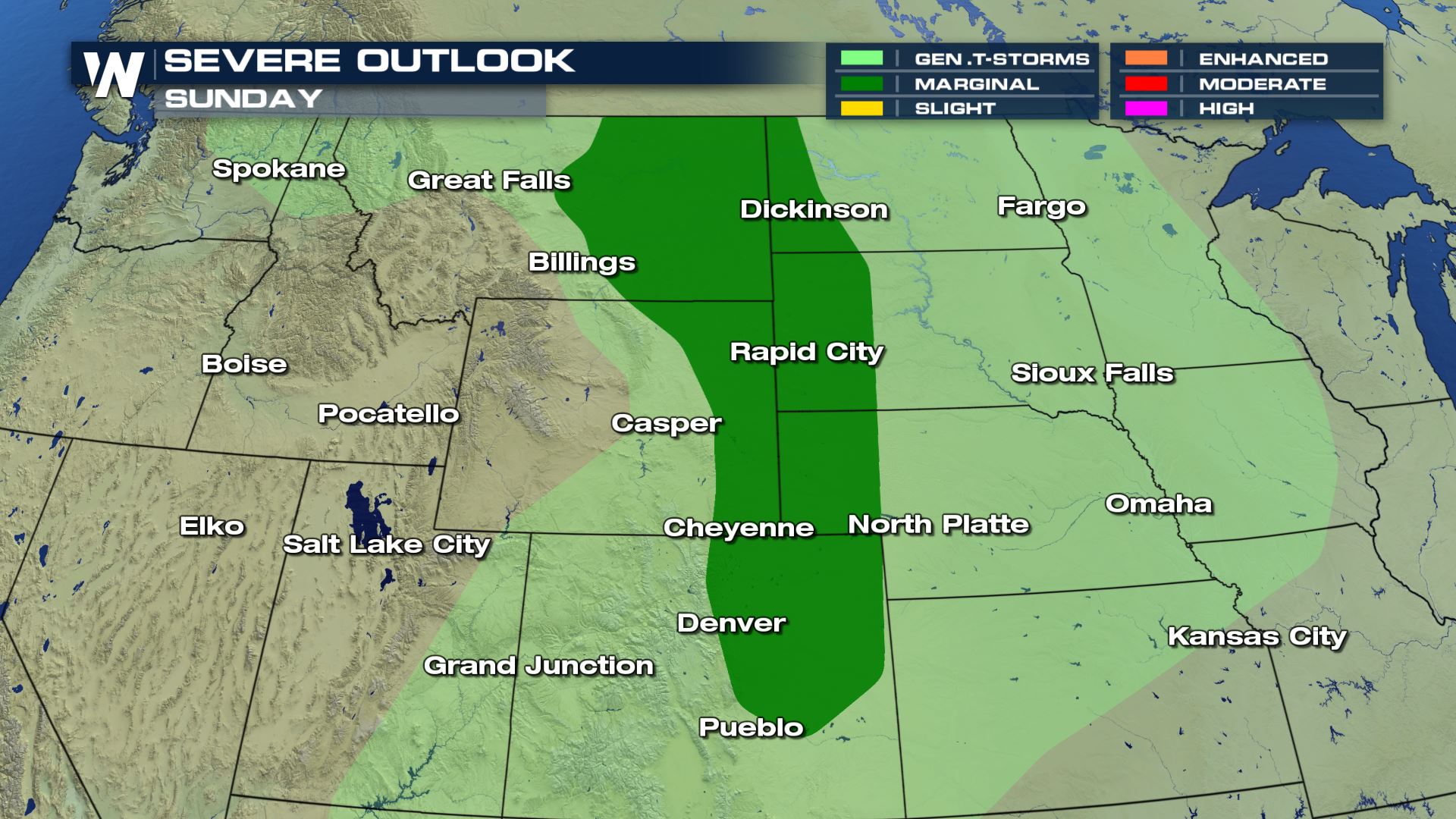 As a cold front forms and moves from the Rockies to the High Plains on Sunday, a few severe storms will be possible from Eastern Colorado to the Canadian border. Strong wind shear will remain over the area on Monday which will combine with strong daytime heating to lead to isolated severe storm chances in the afternoon.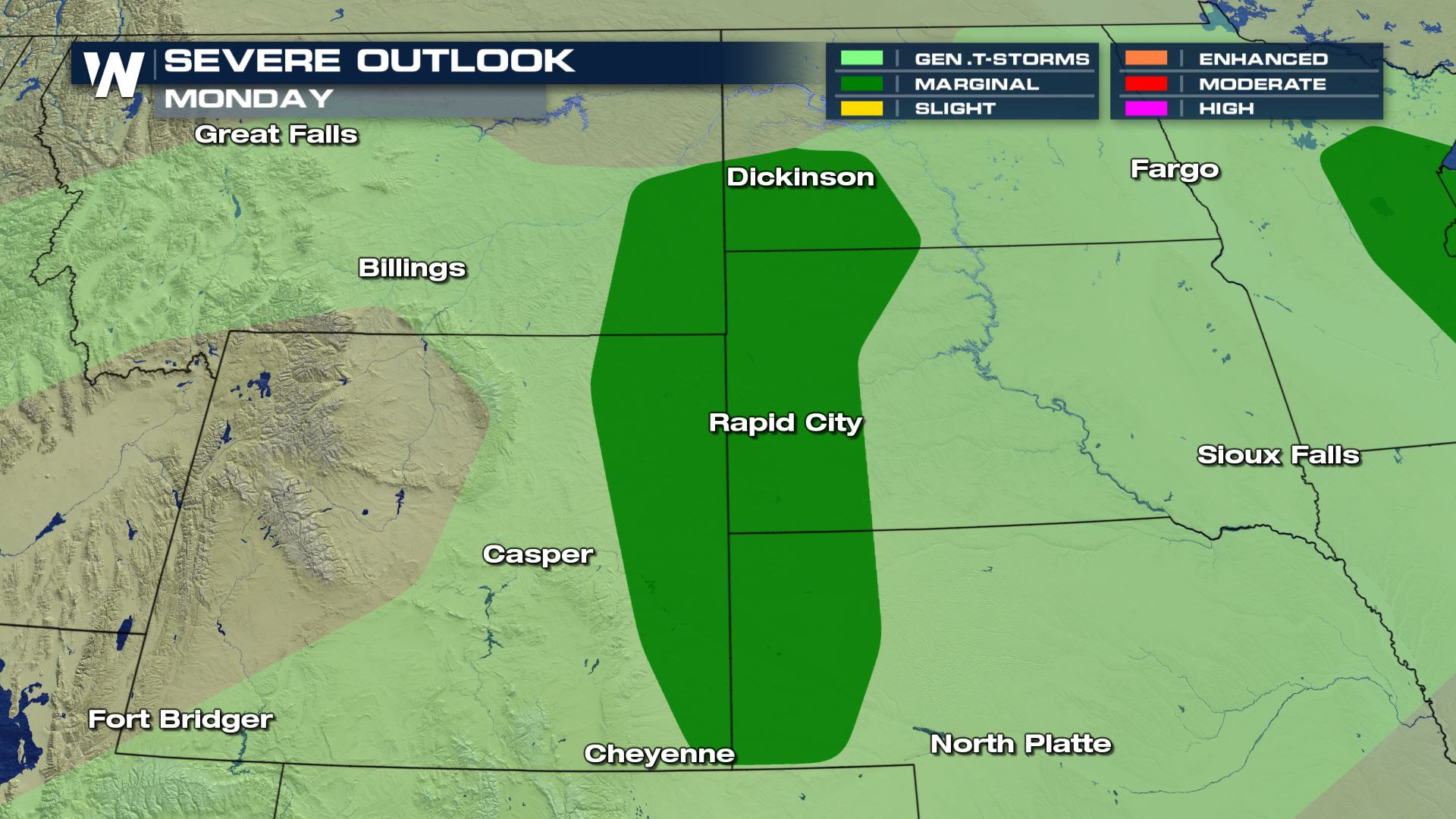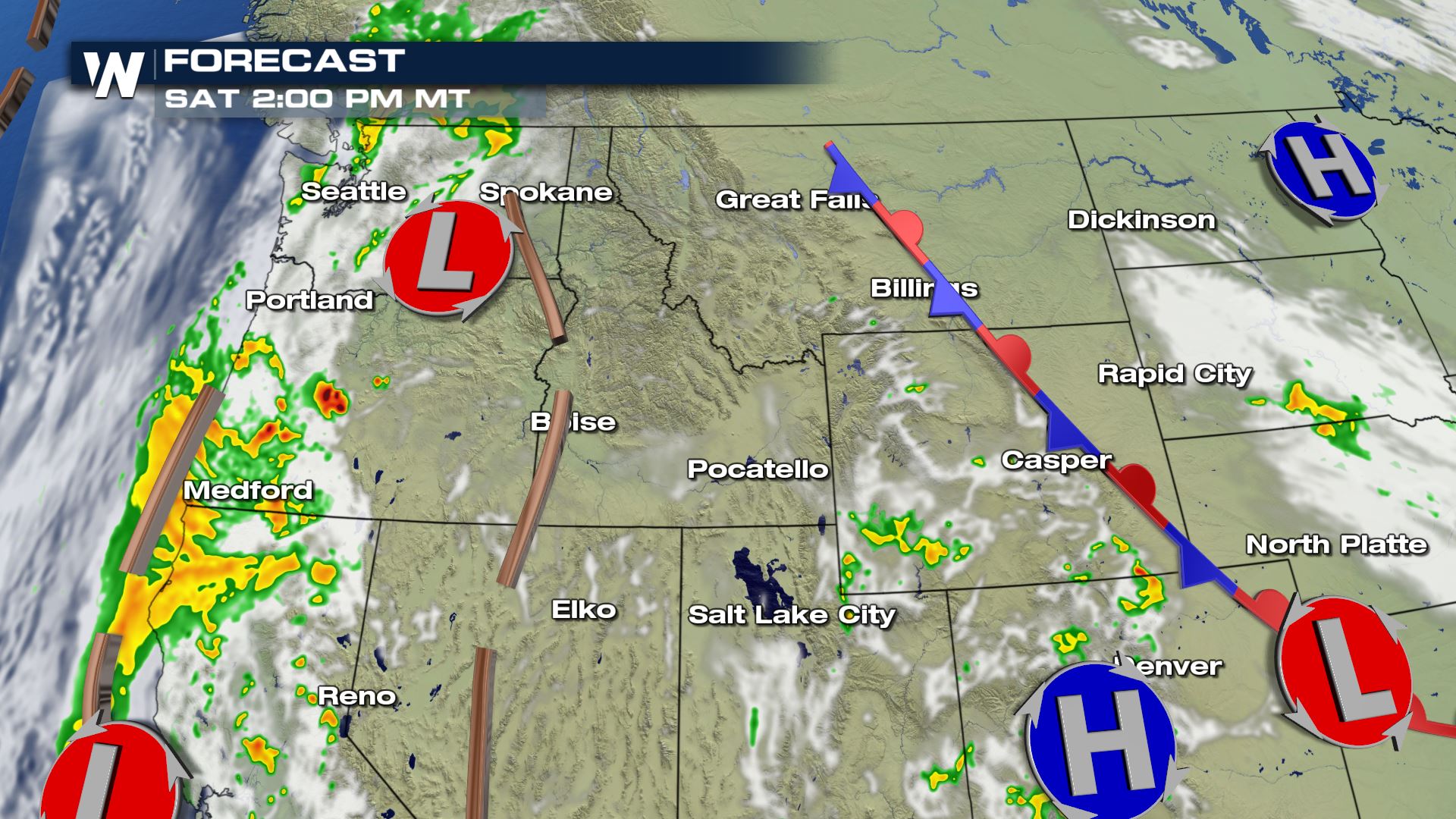 Storms on Saturday could form in the late morning or early afternoon in Oregon, but the strongest storms are expected in the middle to late afternoon hours as the energy moves north across Oregon and Washington. Linear segments, or lines of strong storms, could form which would lead to an increased risk for more widespread damaging wind gusts.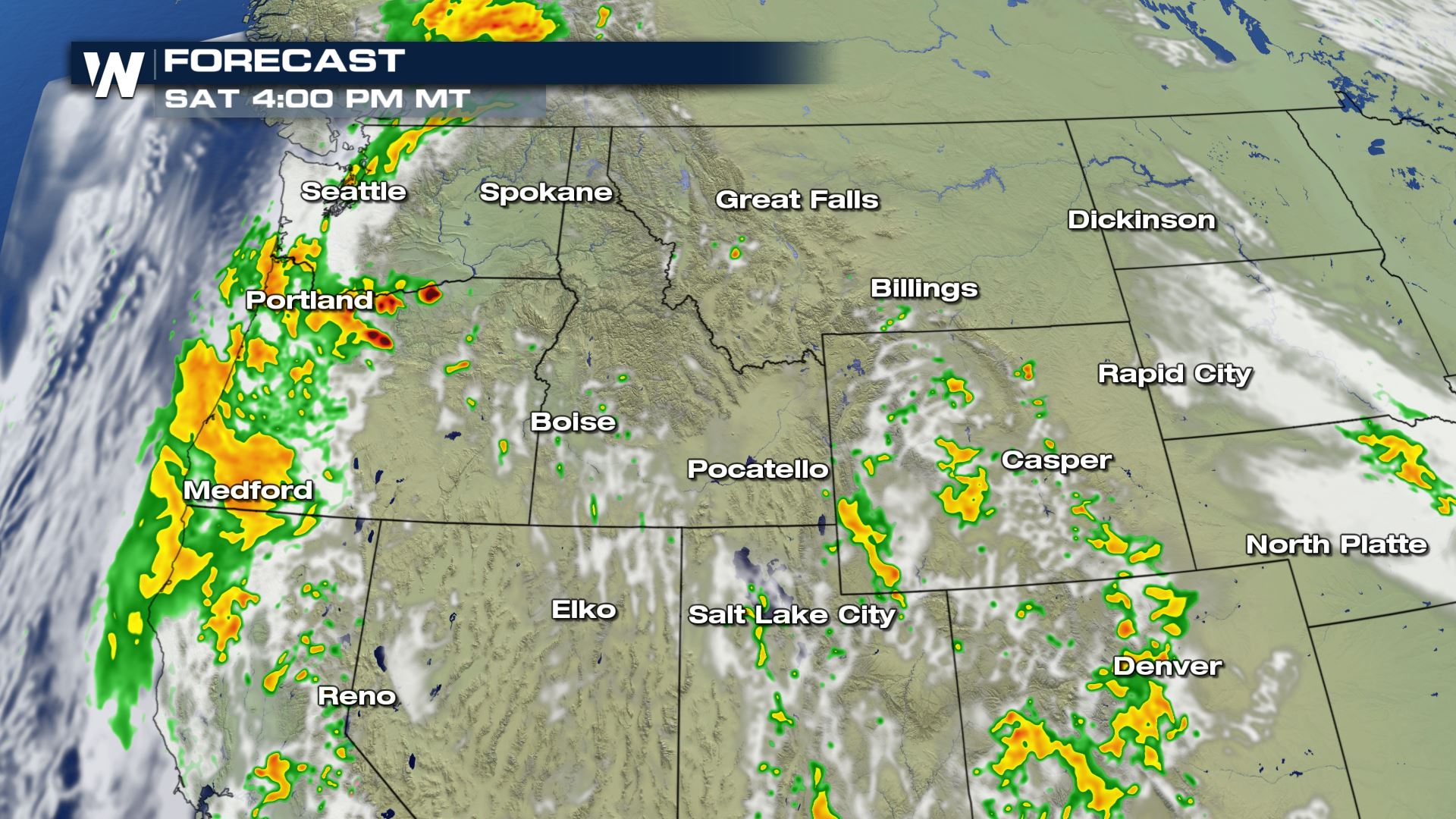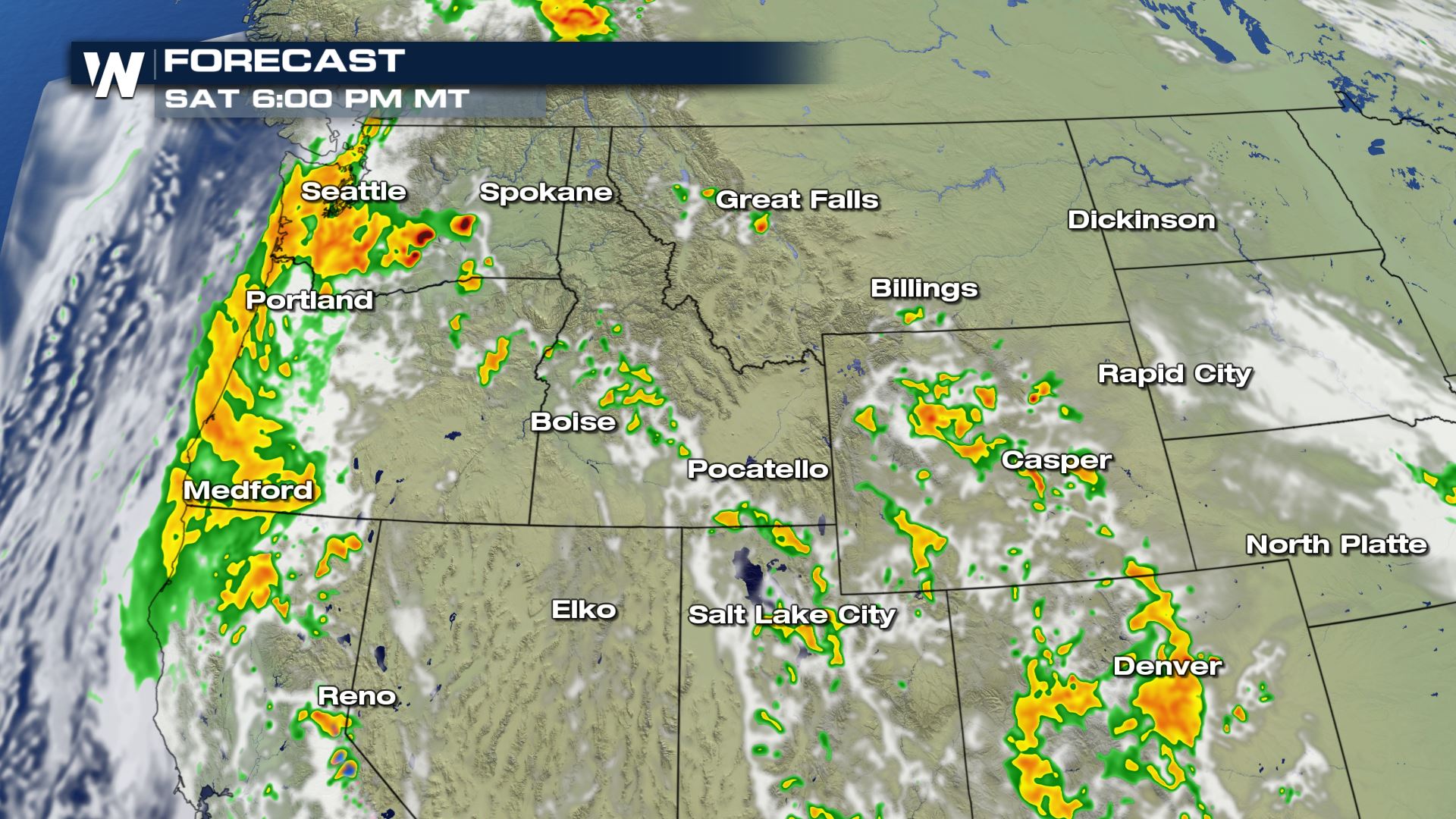 Stay with WeatherNation for the latest information for any severe weather threat. This article will be updated as new information becomes available.