A spinning upper-level low over the Midwest is pushing east a cold front that could initiate strong to severe storms in the Mid-Atlantic but rain showers are expected to continue through the Midwest.
Current Outlooks
A 'marginal' or level I risk for severe storms has been defined by the Storm Prediction Center from the Midwest and southeastward towards the southern tier of the Mid-Atlantic Region for Sunday.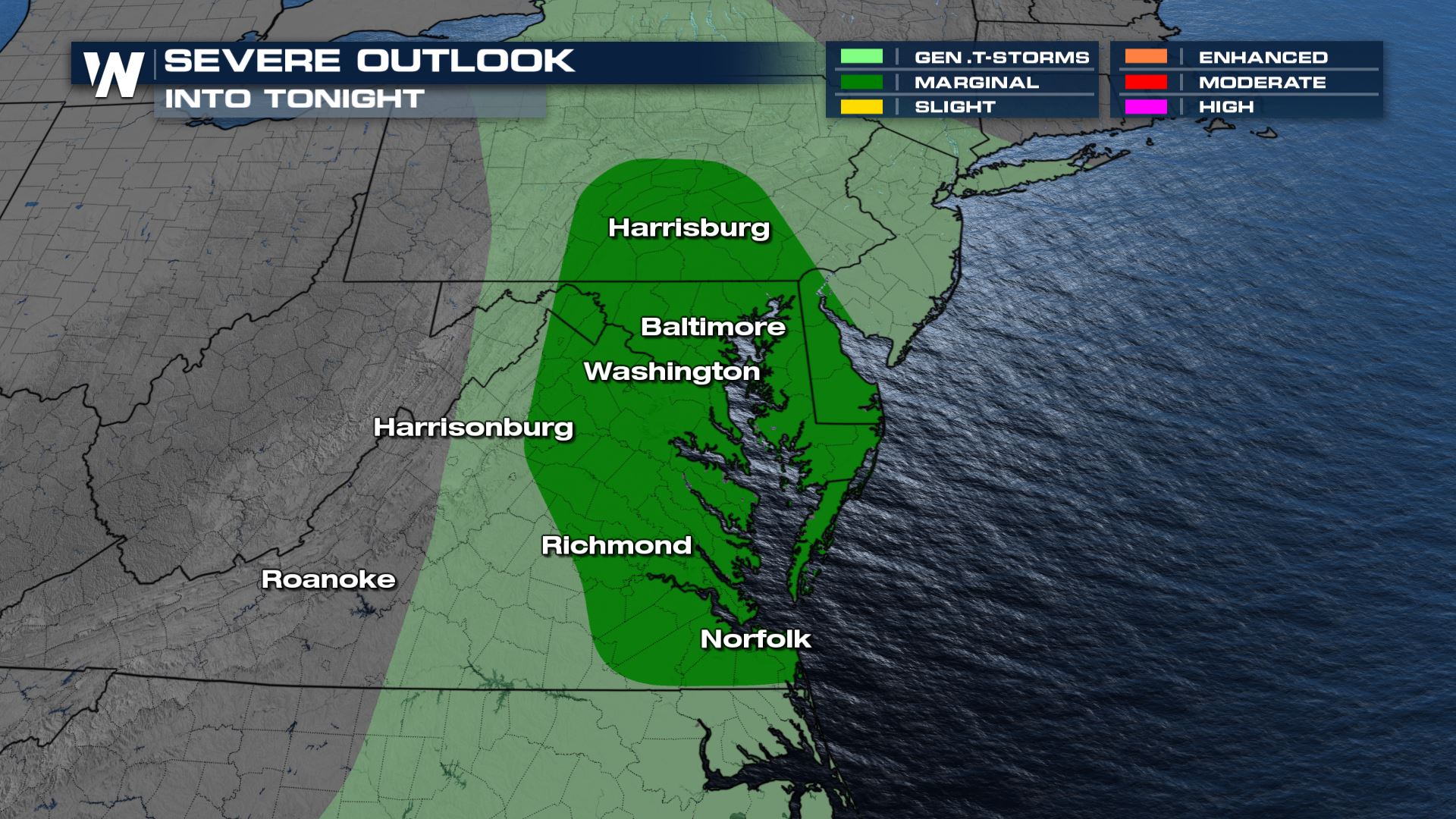 Though the tornado risk is never zero, it's not elevated to be a main threat. The good news is the tornado threat is less than 2% of a chance, but there could be a few storms that produce strong winds over 58 mph.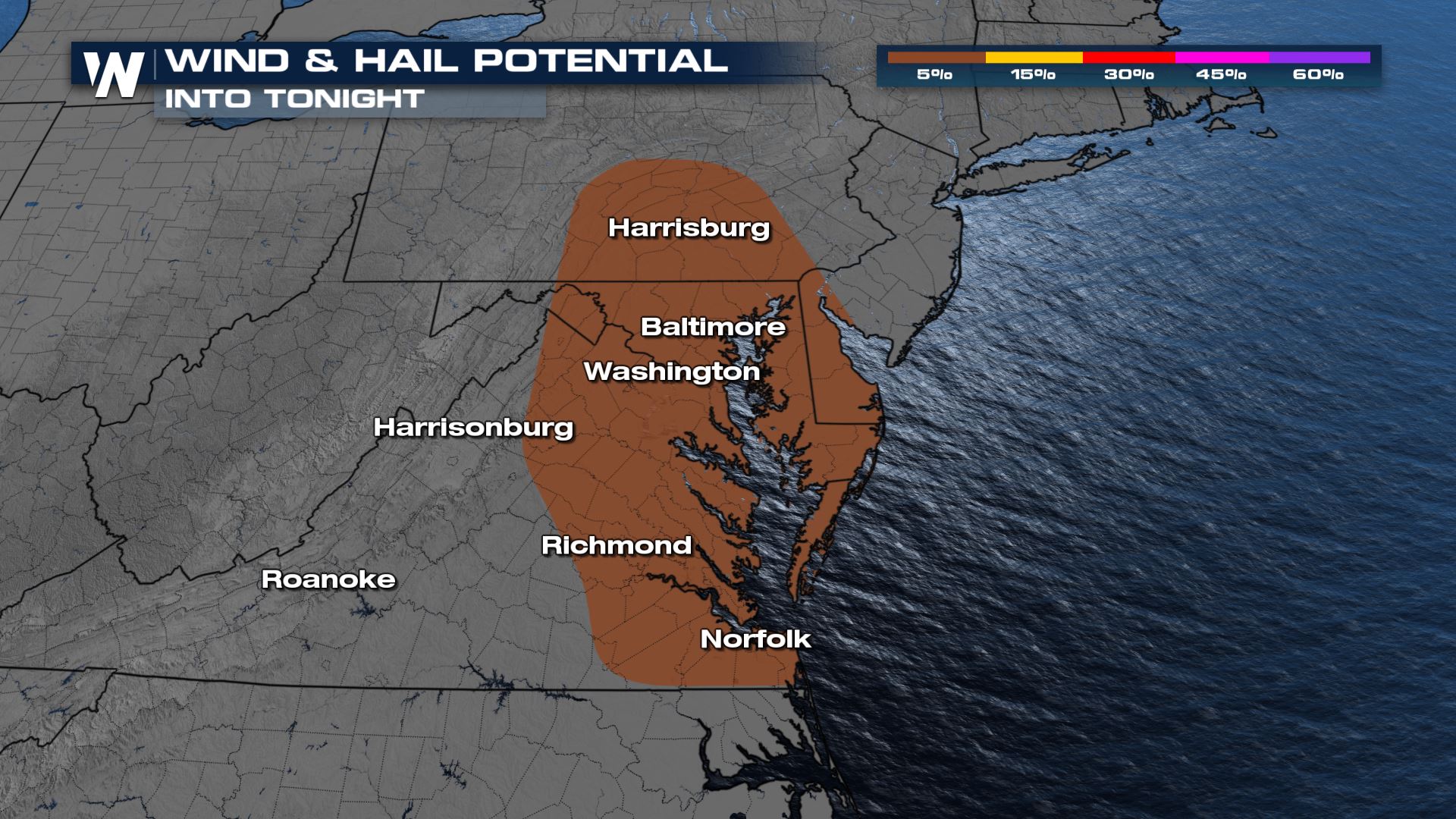 The greatest threat will still be front strong winds gusting out ahead of strong thunderstorms over 58 mph, but even this threat is on the low end of the scale.
Forecast
Storm initiation is becoming less likely to affect the D.C./Baltimore Metros, but a few isolated strong to severe storms are possible from the Hampton Roads Region up to the New York City Metro through tonight.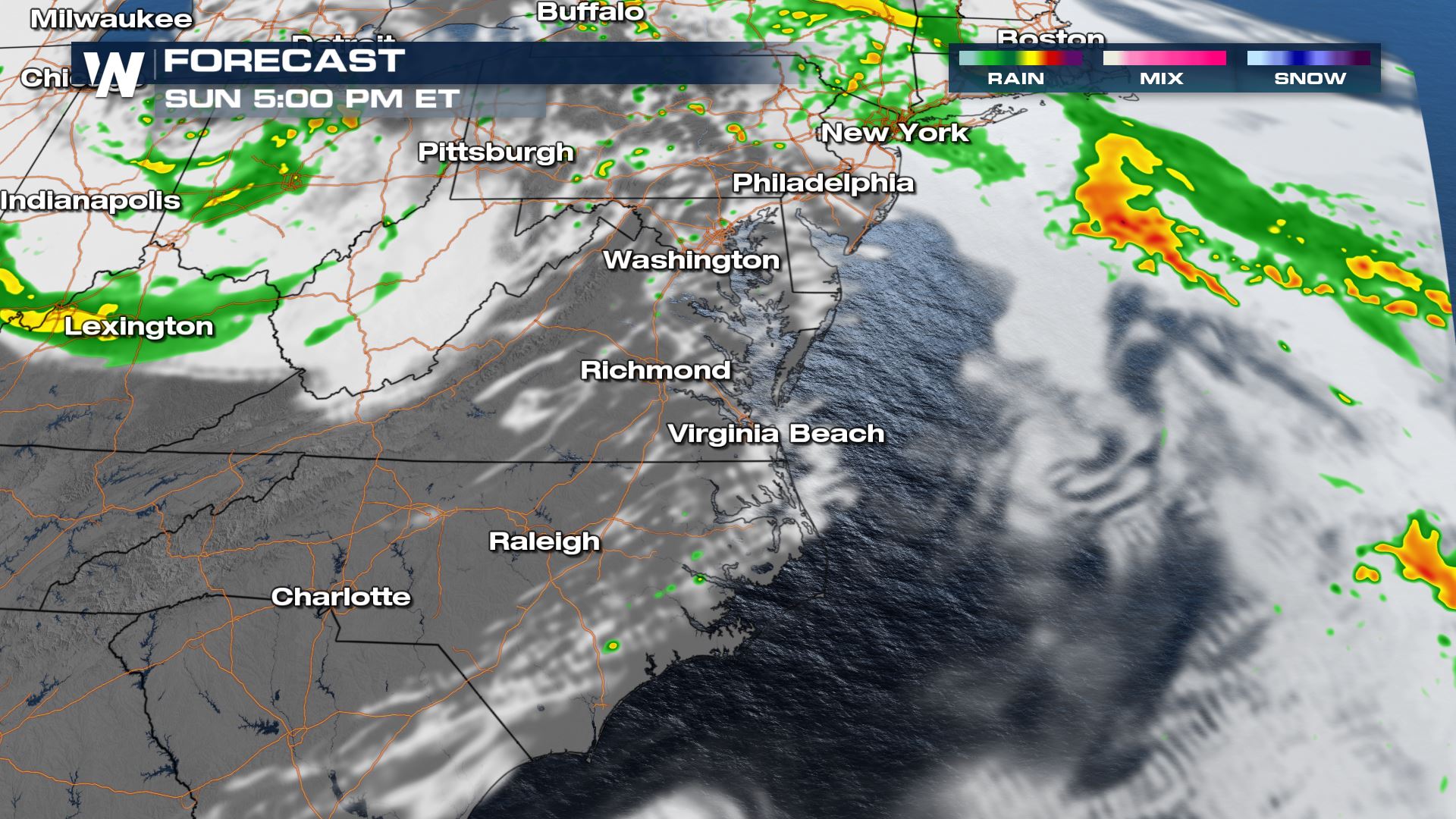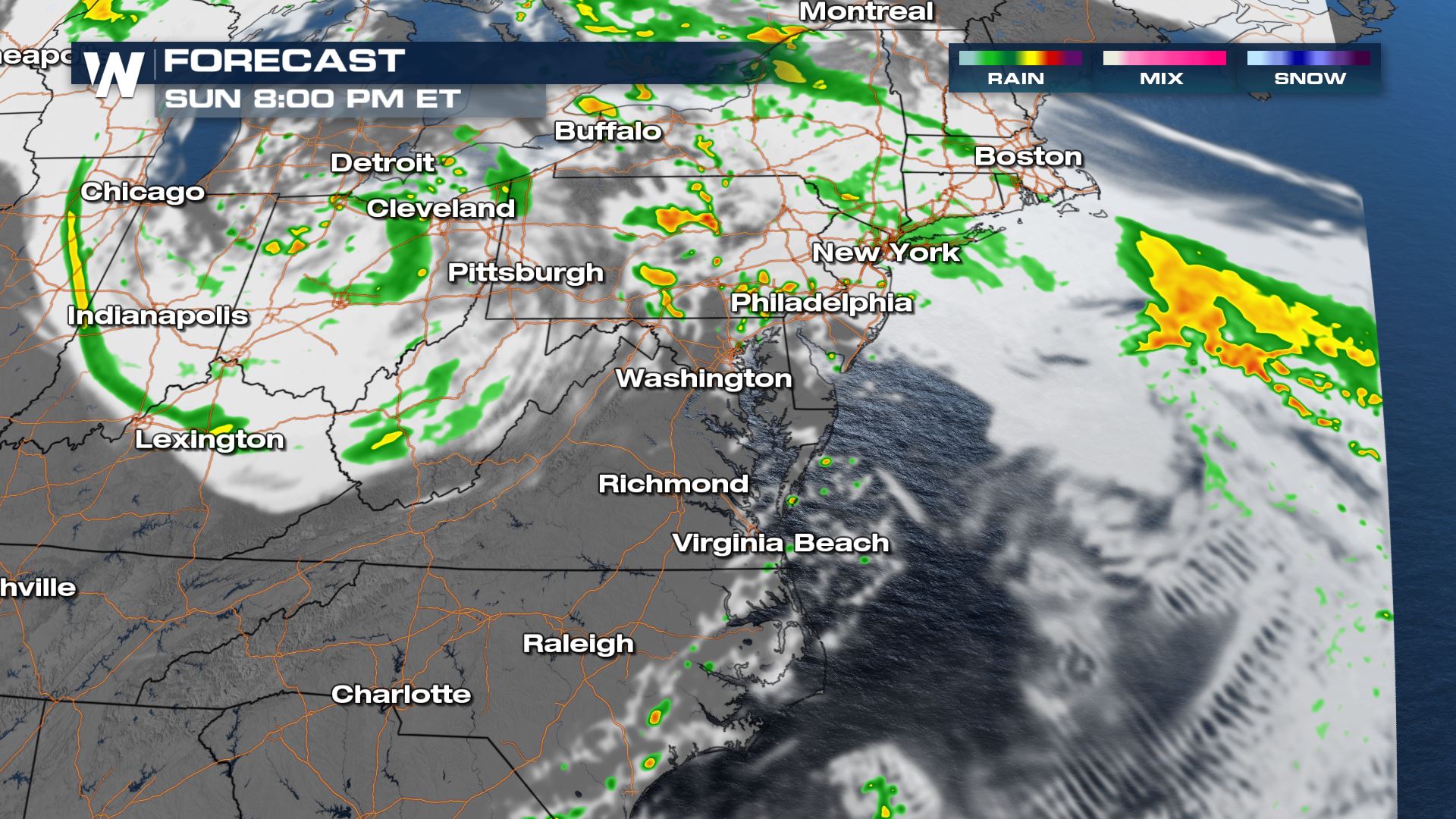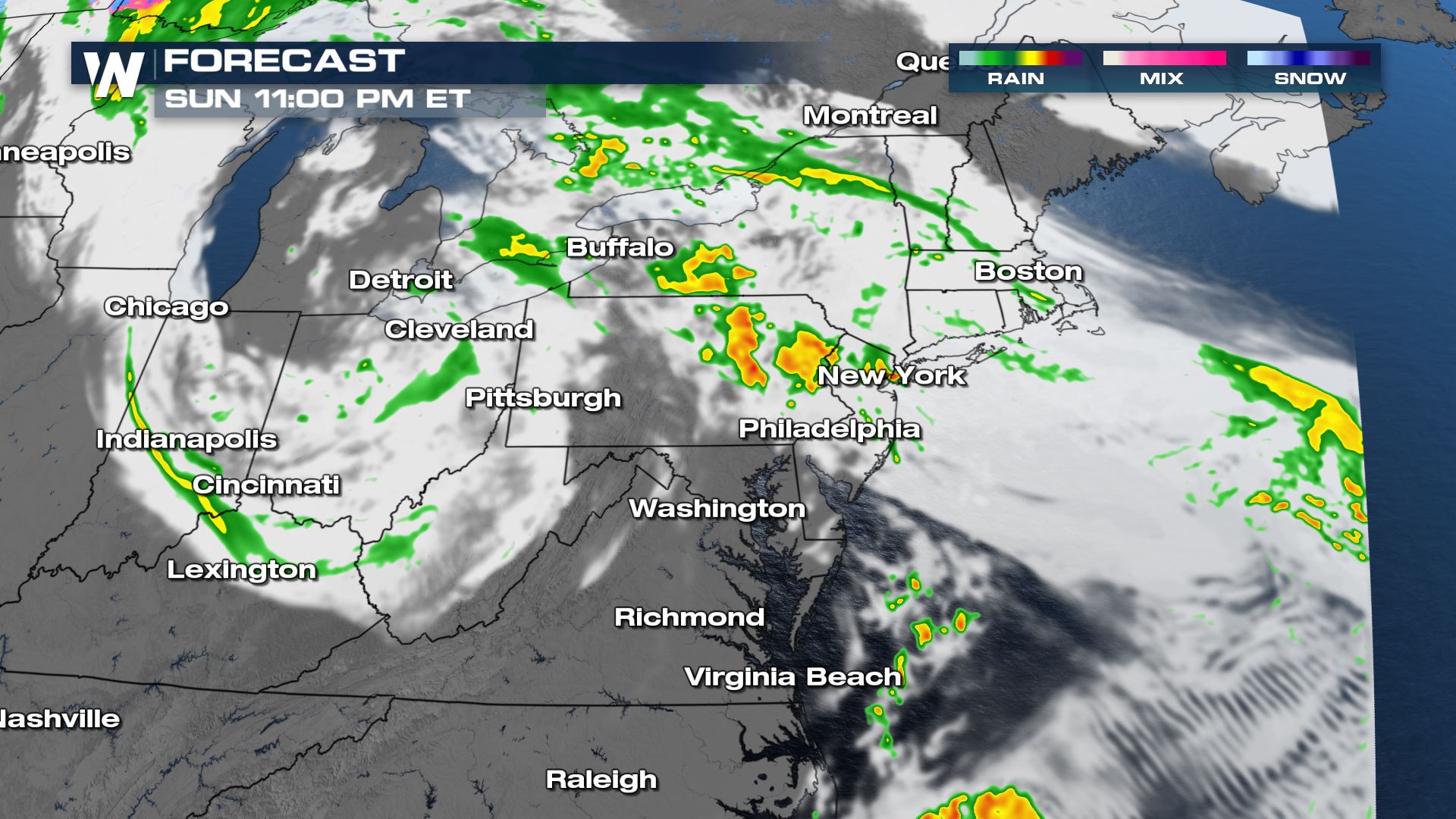 There could be some locally heavy rainfall with some of these storms where 1" of rain or more could be possible.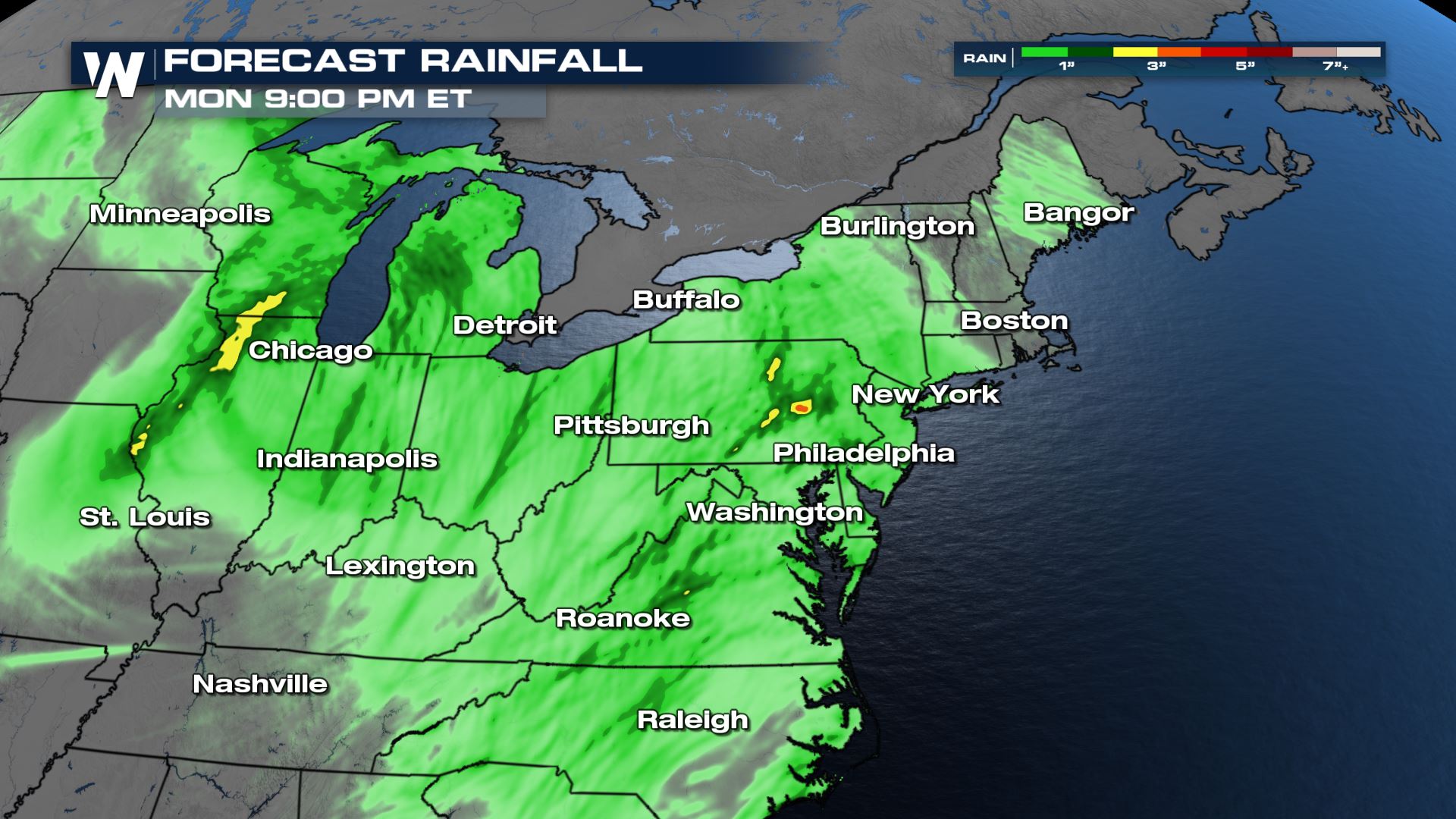 Stay with WeatherNation for all of your latest weather information!