Heavy rain, flooding and isolated severe storms will be possible across the Deep South and Southeast today.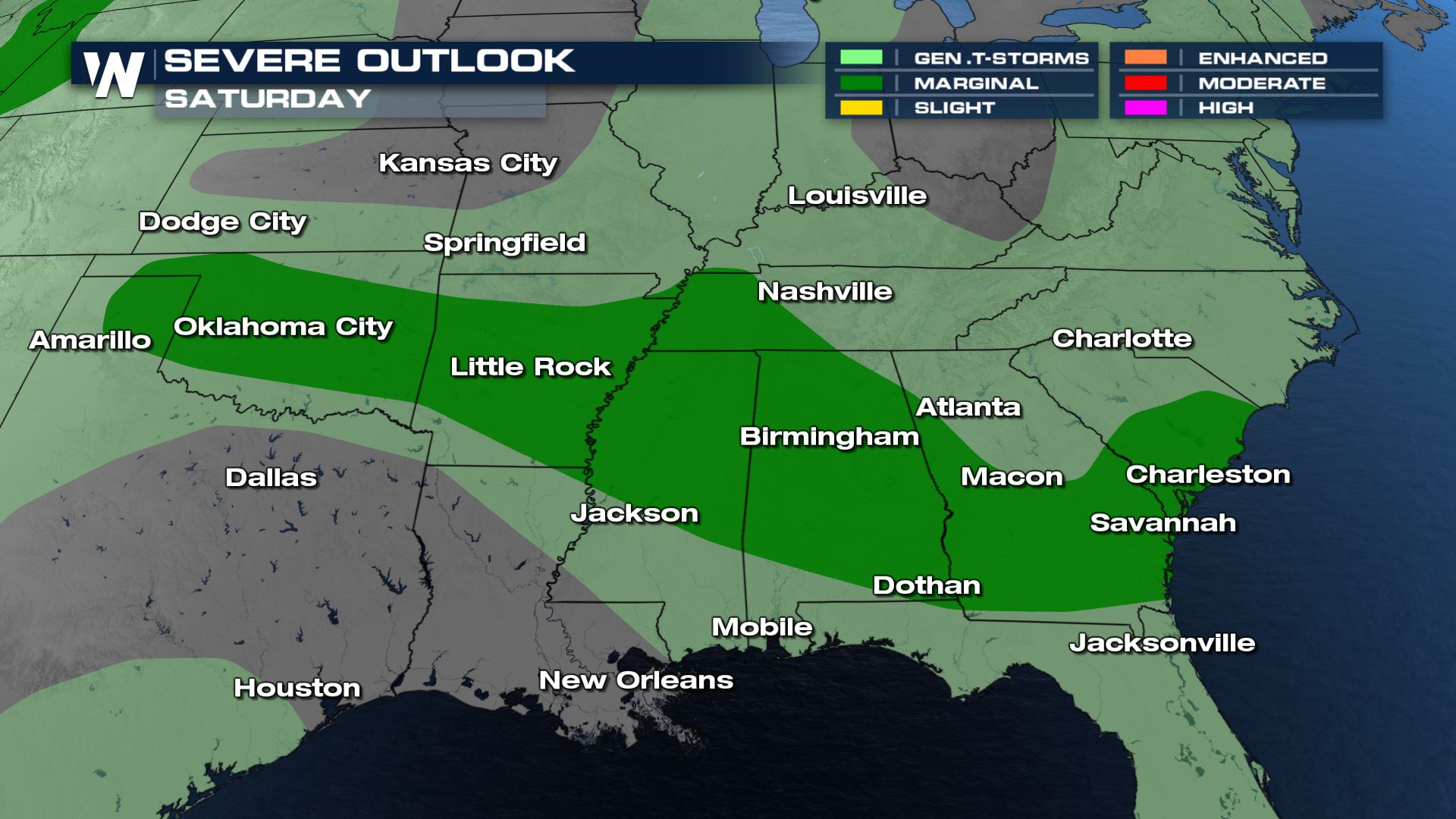 Gusty winds will be the biggest threat with any severe storms today. This comes with a stalling frontal boundary interacting with rich Gulf of Mexico moisture at the surface, and hot temperatures well into the 90s this afternoon.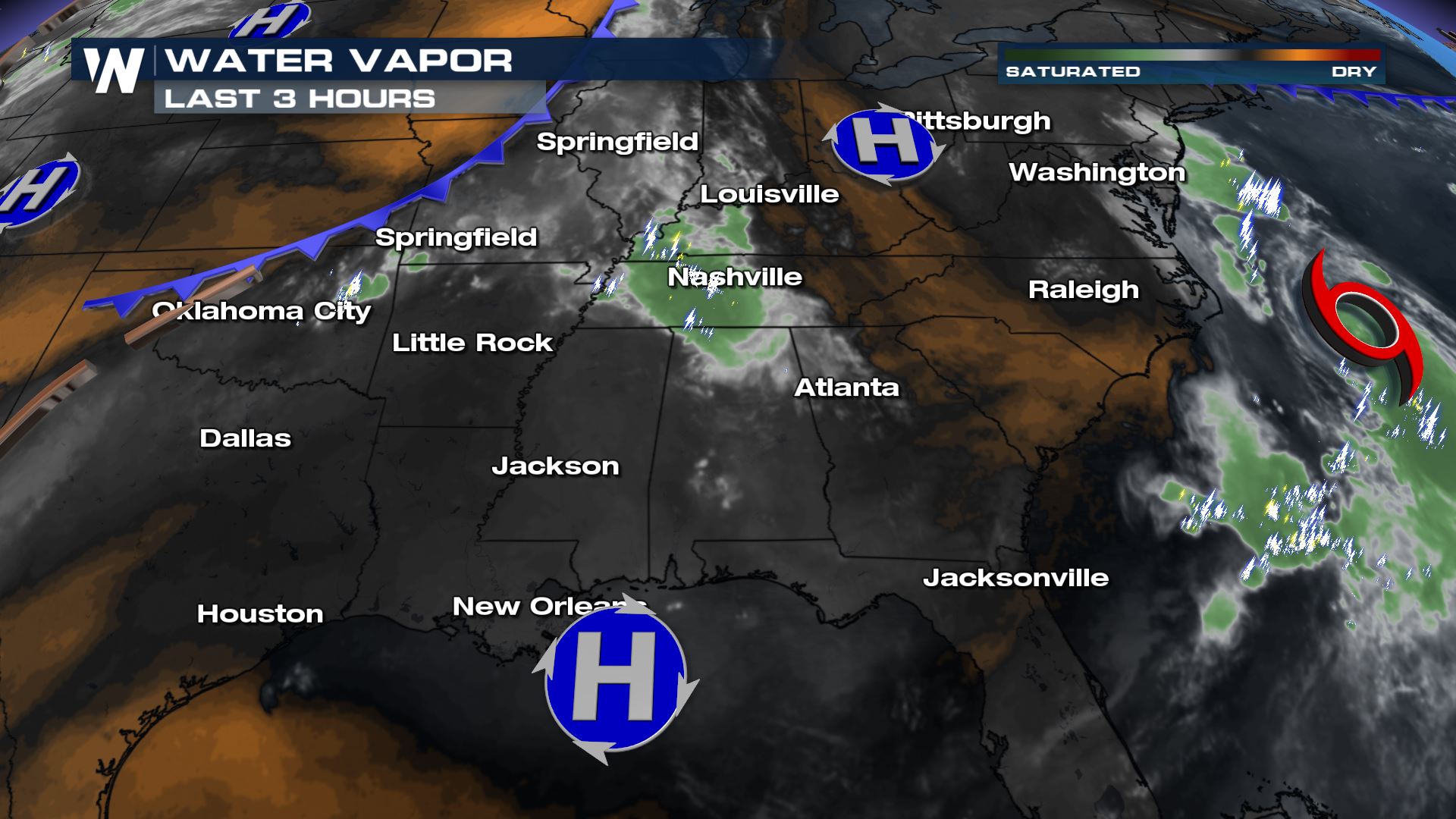 Storms will be very moisture laden and slow moving, which could trigger additional flood alerts as well. Rounds of storms moving from northwest to southeast will tend to train over the same areas this afternoon. The Weather Prediction Center has highlighted much of the region in the Excessive Rain Outlook. Darker greens indicate higher chances for flooding.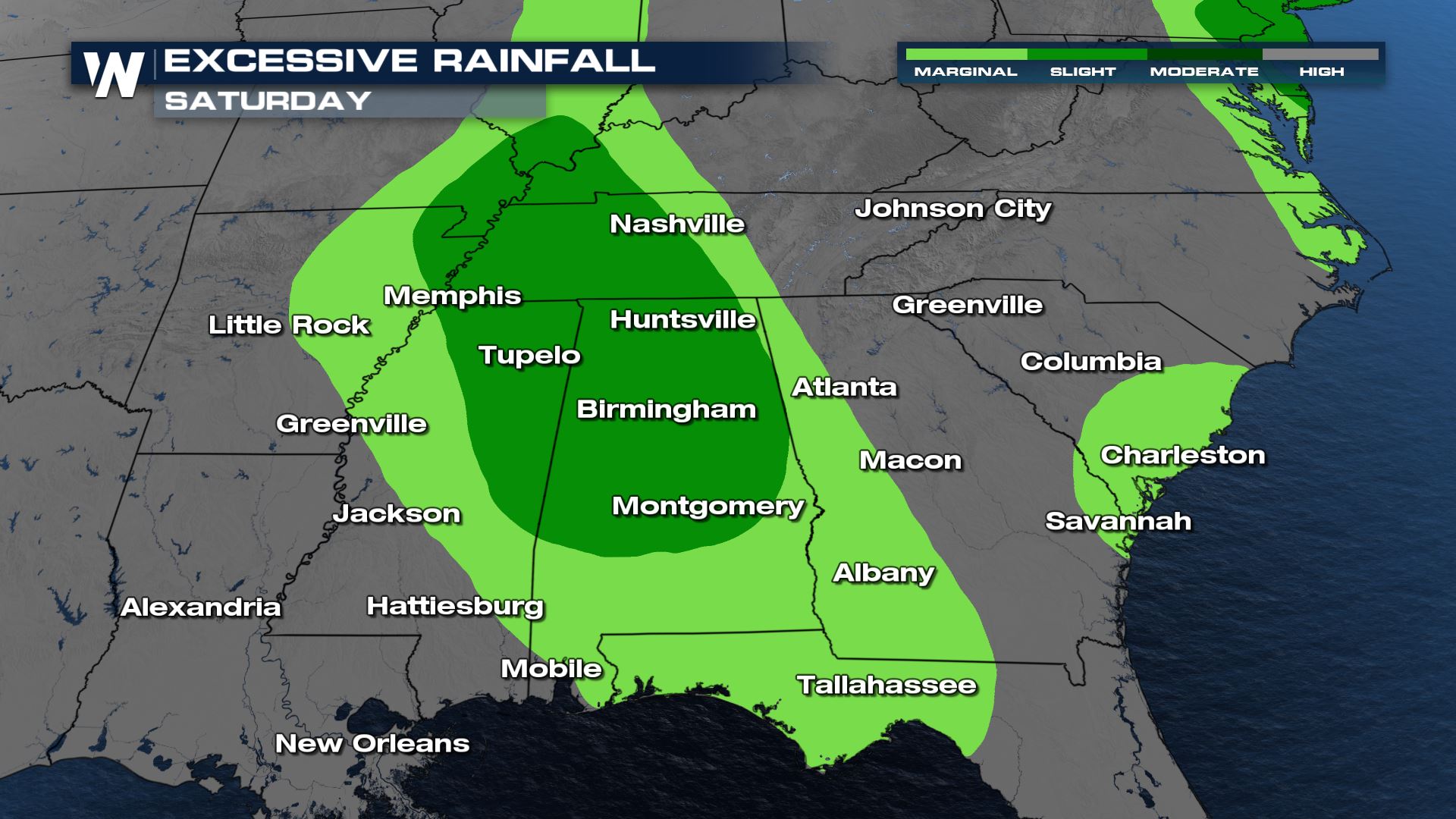 Thunderstorms will develop along the boundary into the early afternoon. Many of these locations have already saturated soils, so it won't take much rain or high wind gusts to cause problems with flooding or knock down small trees.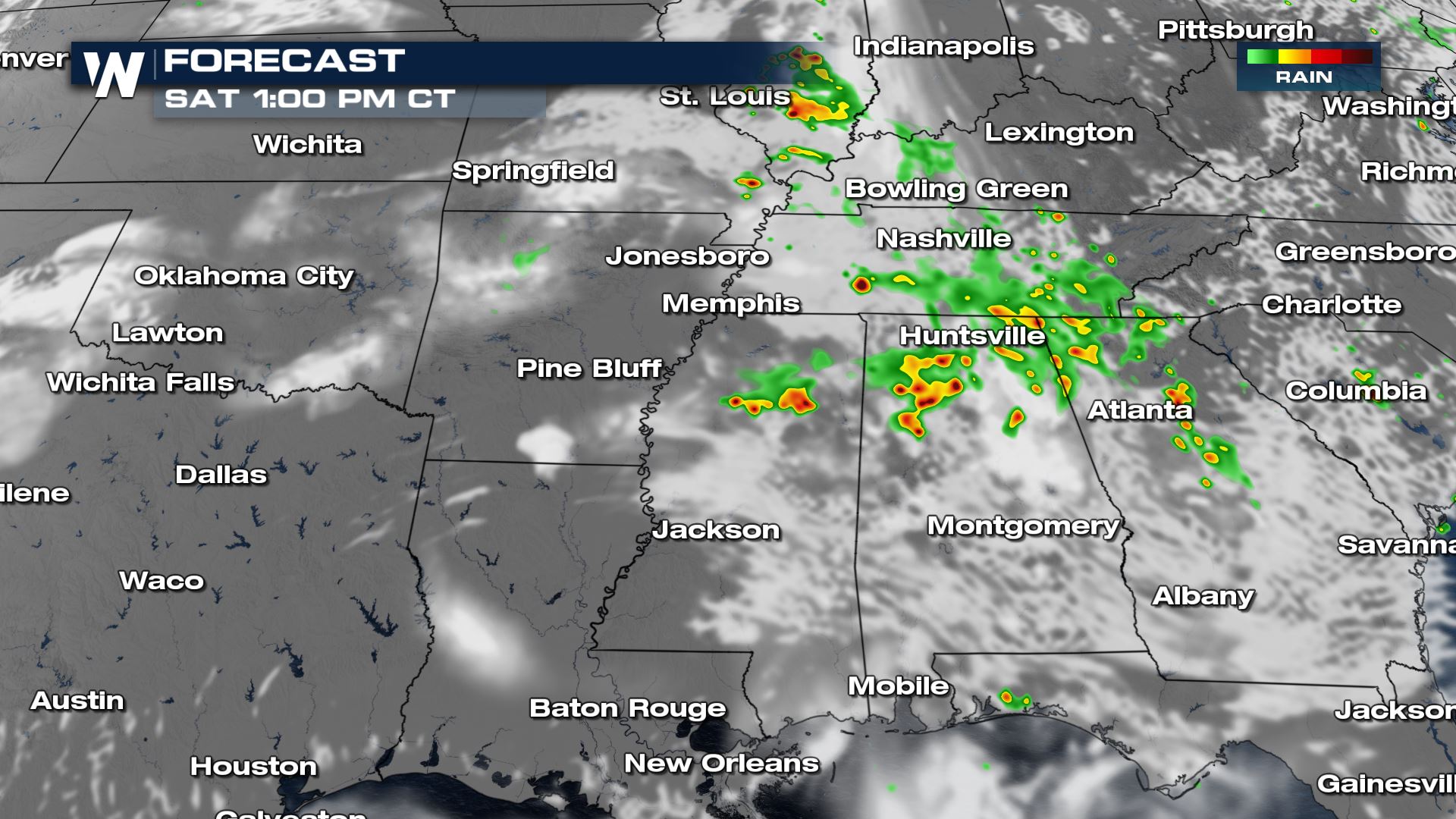 Coverage will increase into peak heating along the stalled front where moisture and convergence are the highest.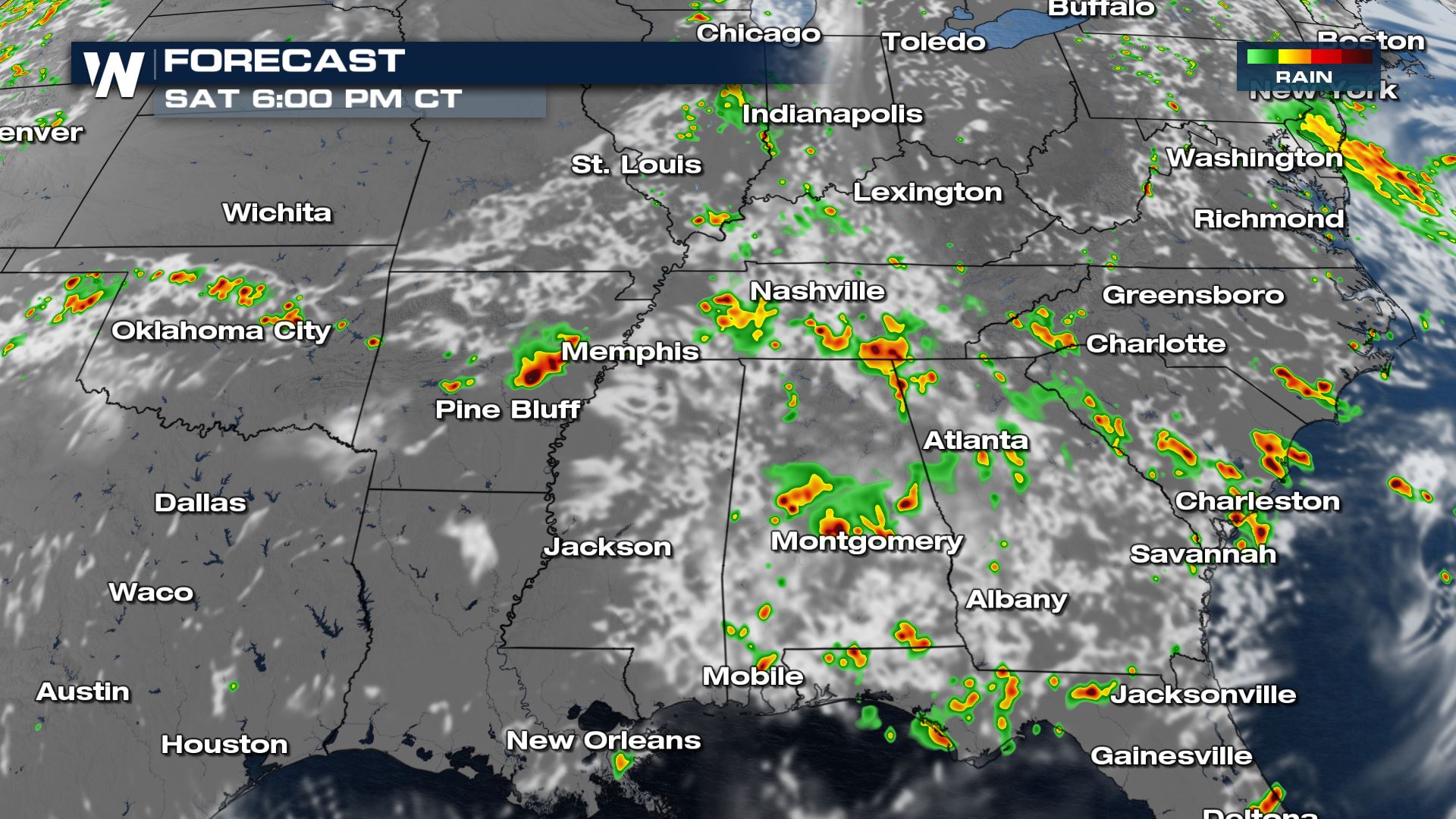 Not every storm will reach severe criteria, but the ones that are the strongest will have brief gusty winds and heavy downpours. Isolated severe gusts are 60+ mph.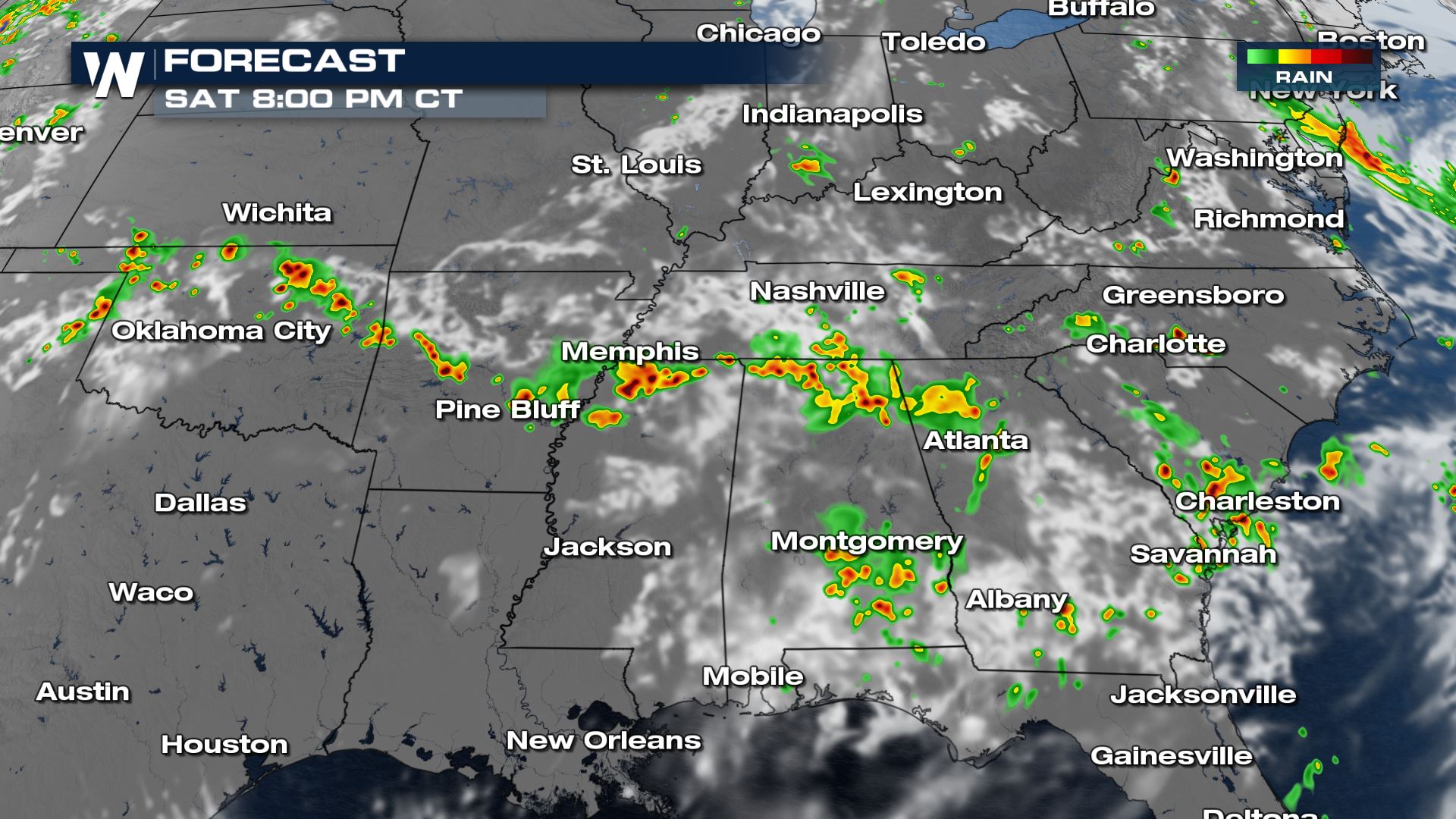 Slow moving downpours will elevate flooding threats even through the evening and overnight hours.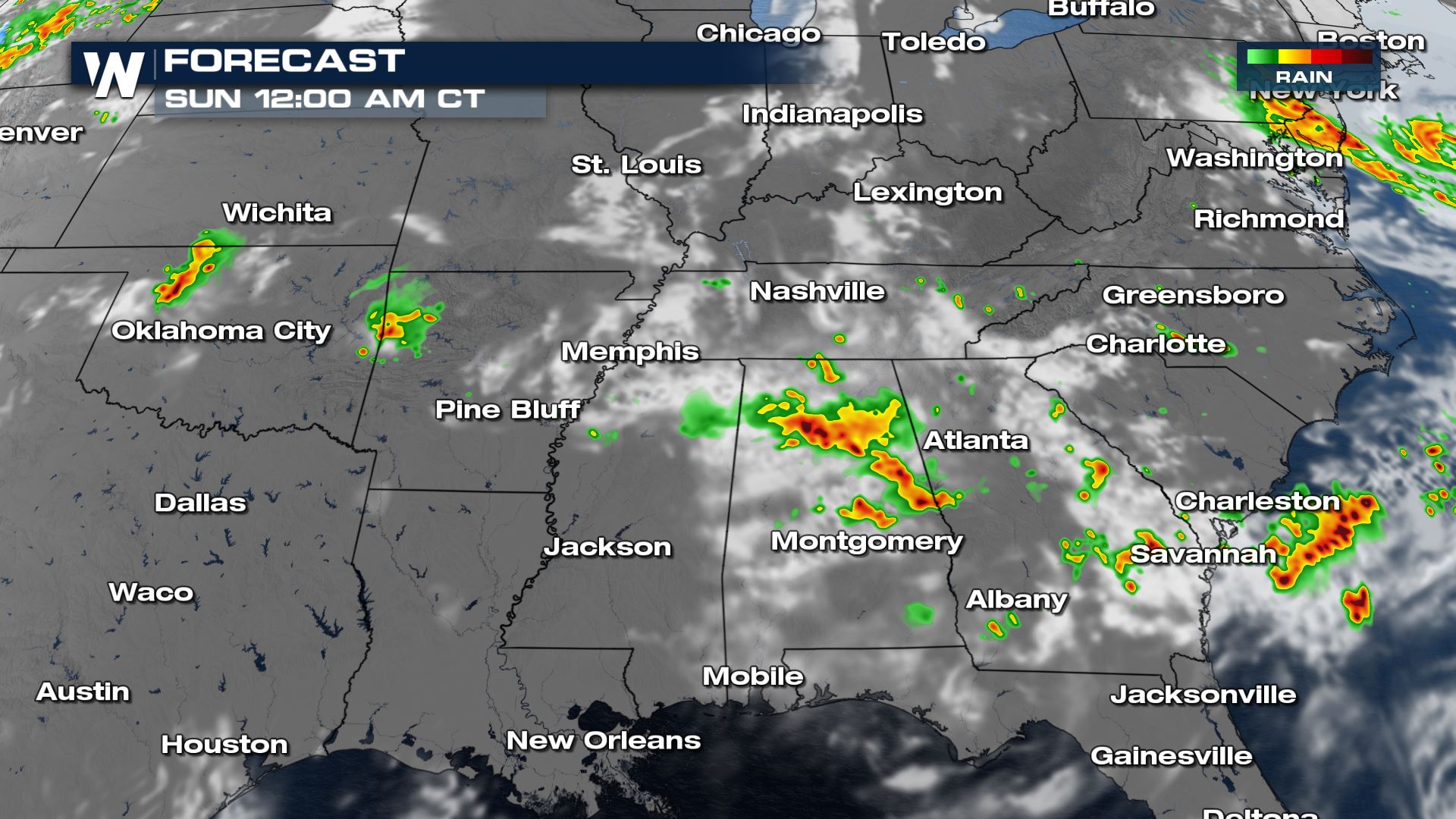 High rain totals will be sporadic, but in areas where another 2-4" of rain come down flooding will be possible.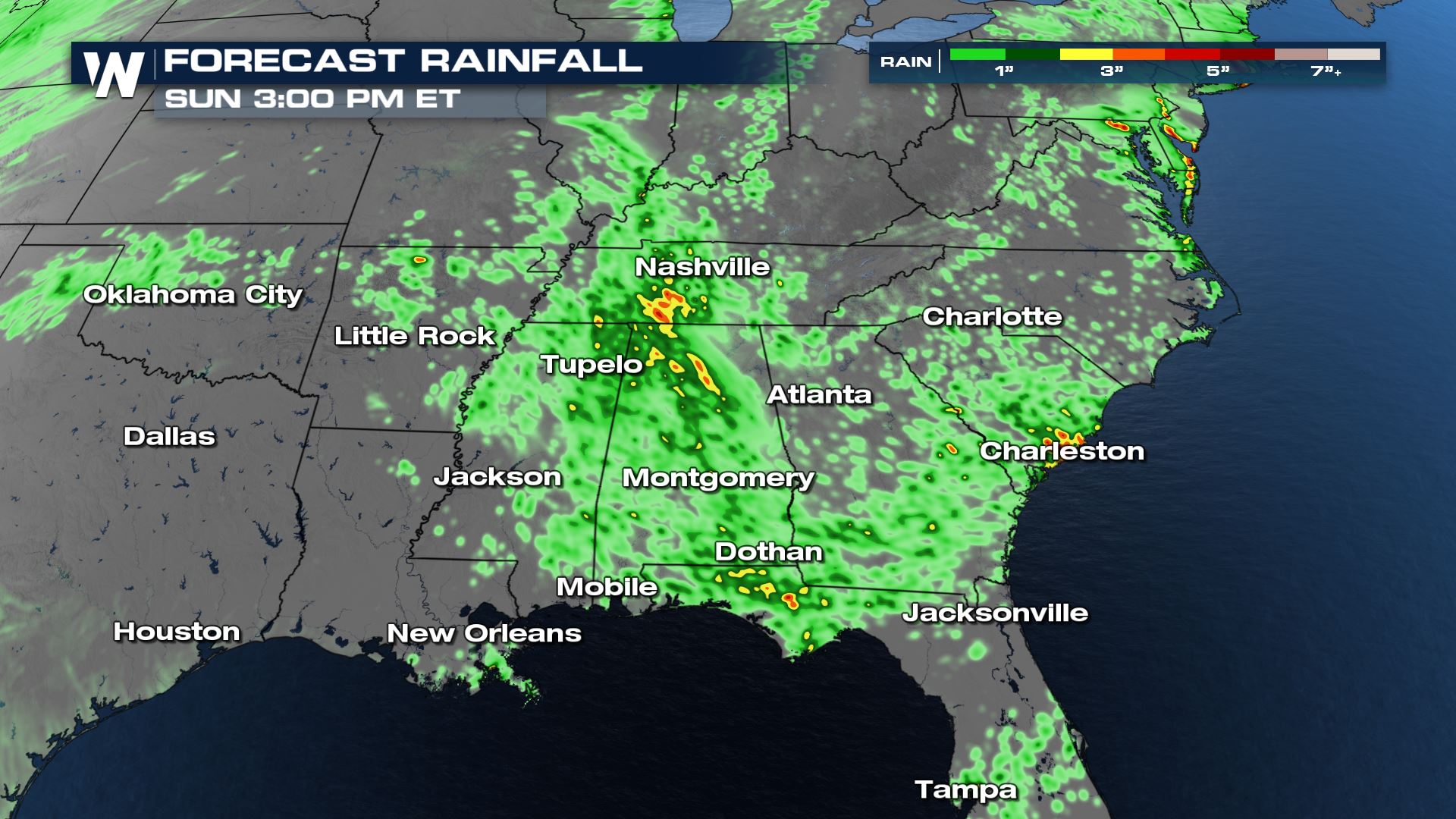 For more on the severe weather threat in the central plains, tune in to WeatherNation at 30 past the hour.