The high plains will see another round of possible severe thunderstorm development later today as a wave of energy moves through the region. The largest threats will likely be strong winds and damaging hail as showers and thunderstorms begin to develop this afternoon. Storms will likely move to the east and southeast, following the a cold front that is sweeping through the region.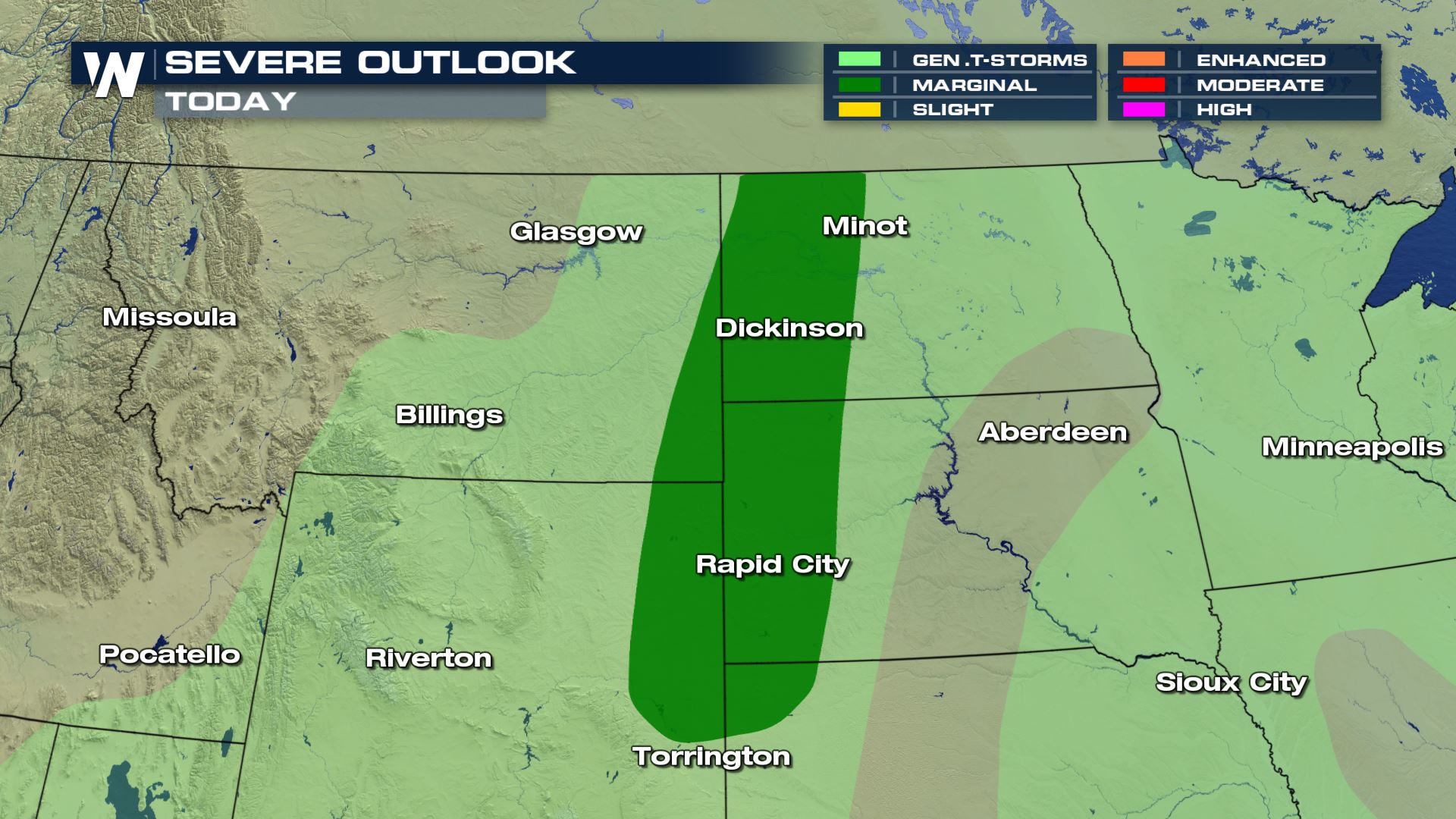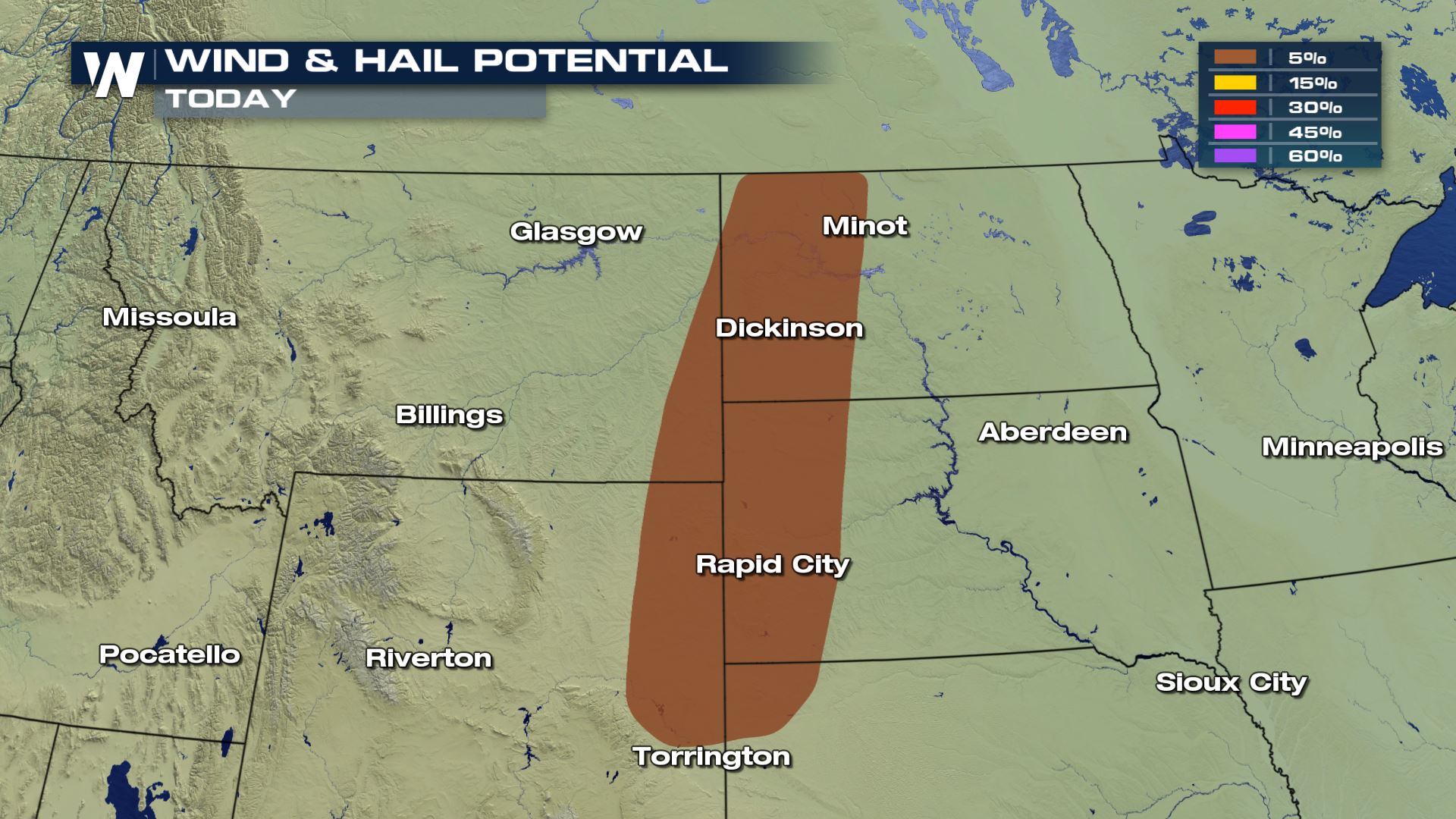 As the cold front moves into the area Saturday evening, a few thunderstorms will likely spark up, possibly producing severe weather. This is the forecast today at 6 PM.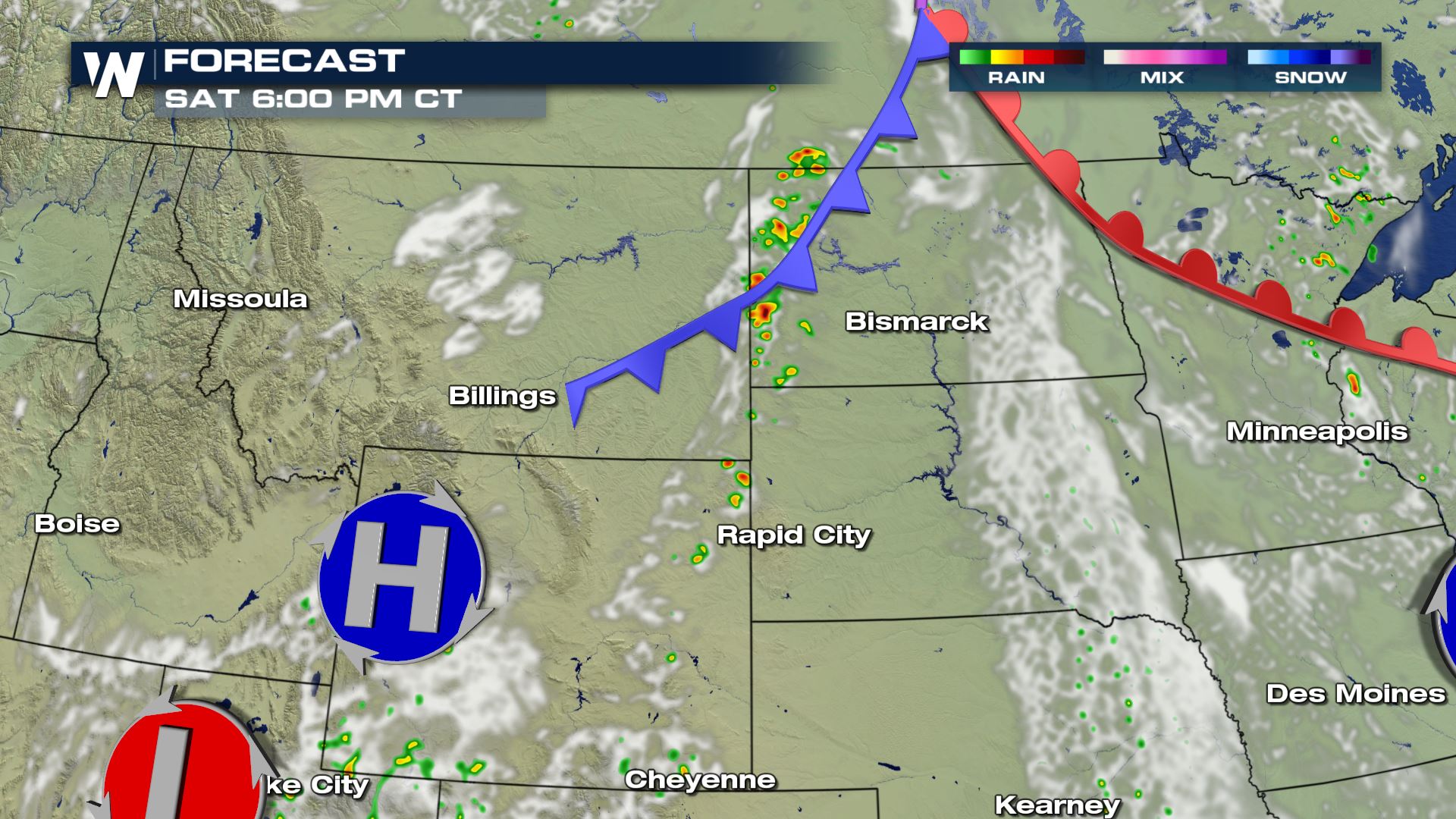 Here is the forecast for Sunday evening at 6 PM, as the same slow moving boundary shifts through the Dakota's and into parts of Minnesota, sparking another day of strong storms for the forecast.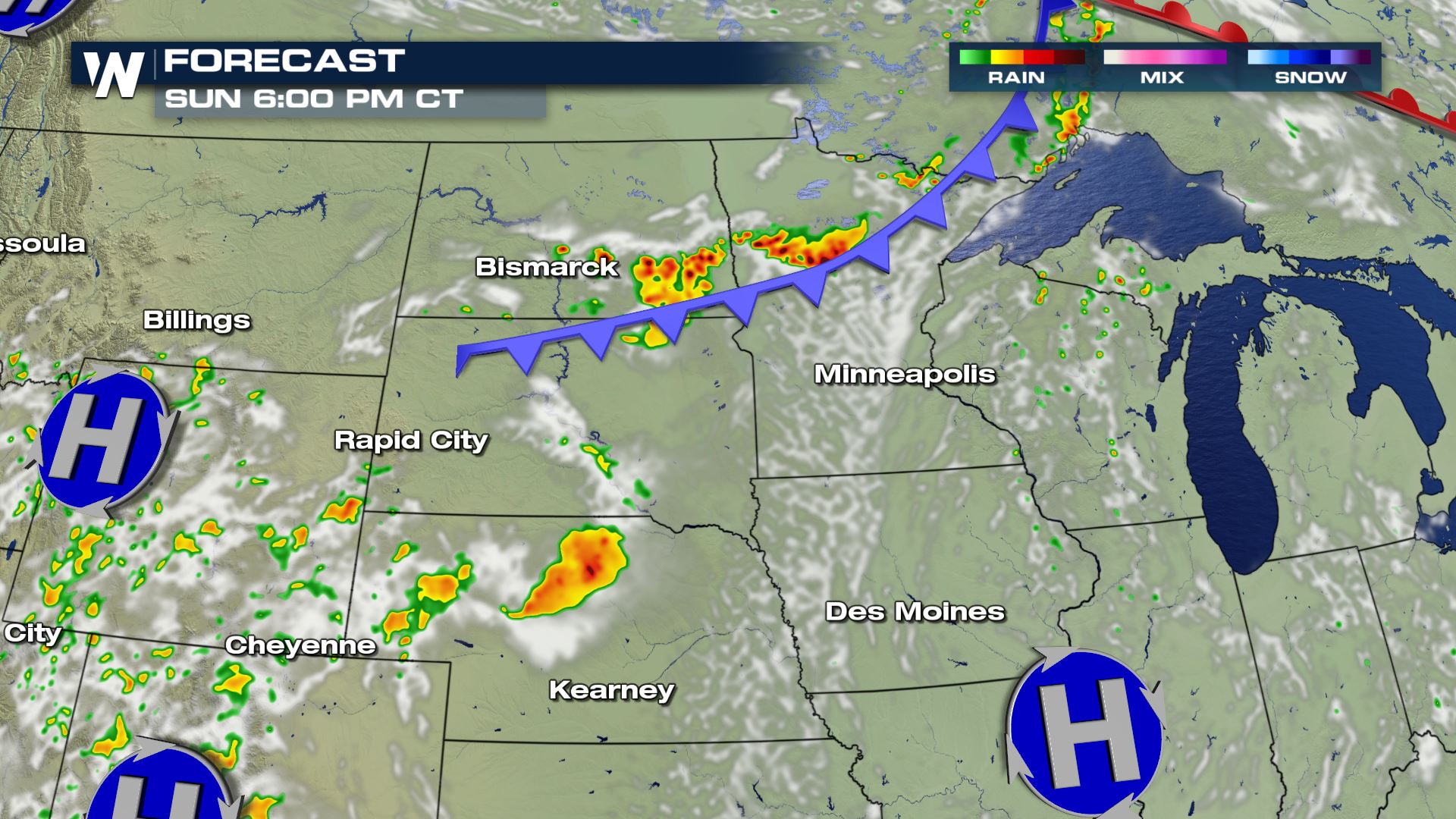 The frontal forcing's will generate larger amounts of lift in the atmosphere on Sunday, which will give way to better chances of severe weather to end the weekend. The slight risk has Fargo in the best chances for possible severe weather, as well as Rapid City to the southwest. The instability coupled with the moisture will create elevated risks for intense storms highlighted in the area below.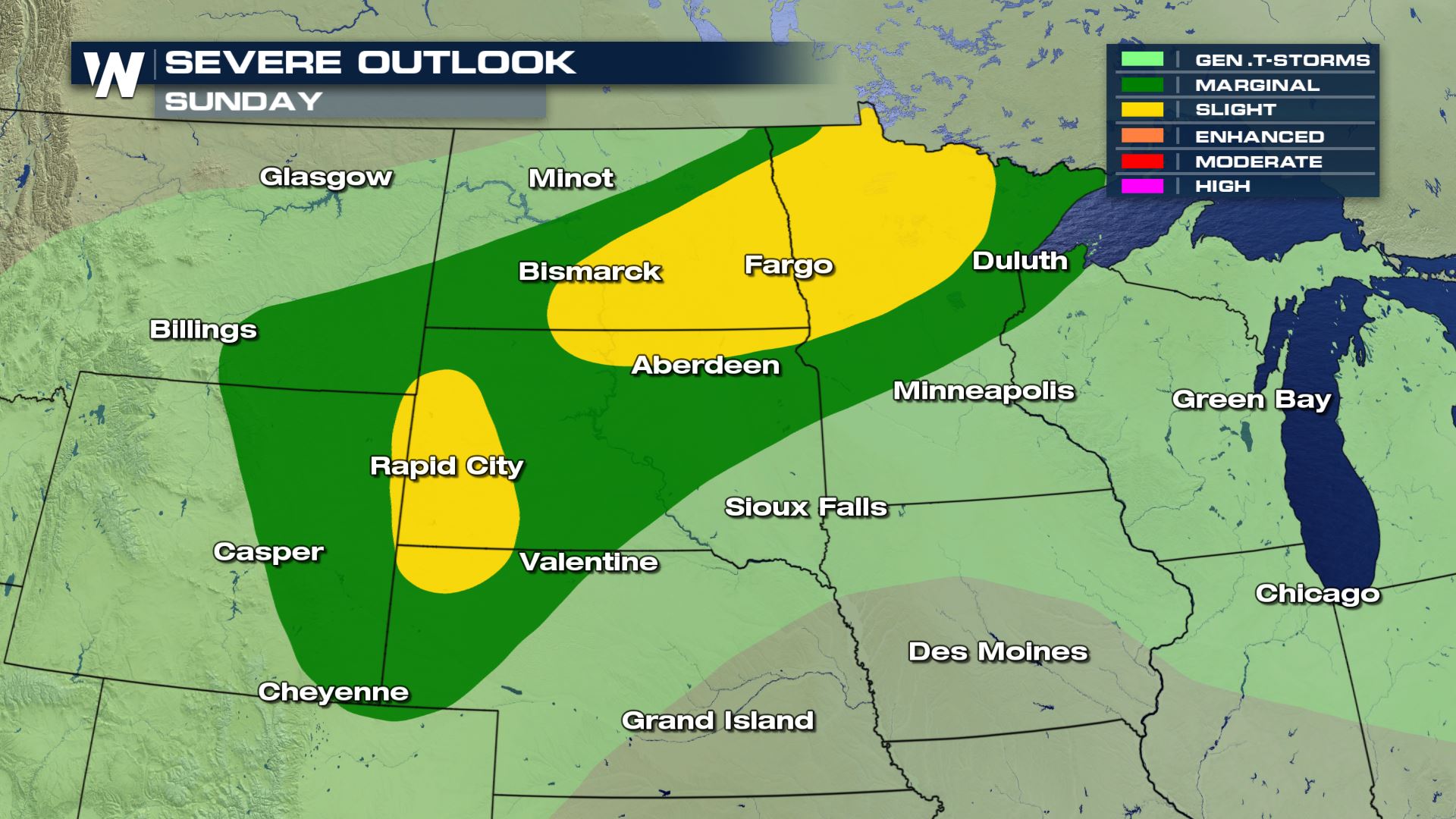 The storm system will generate areas of moderate instability, combined with the available moisture, to spark up a more widespread thunderstorm event on Sunday. The darker shades of orange and yellow are areas with the highest amount of instability within the atmosphere.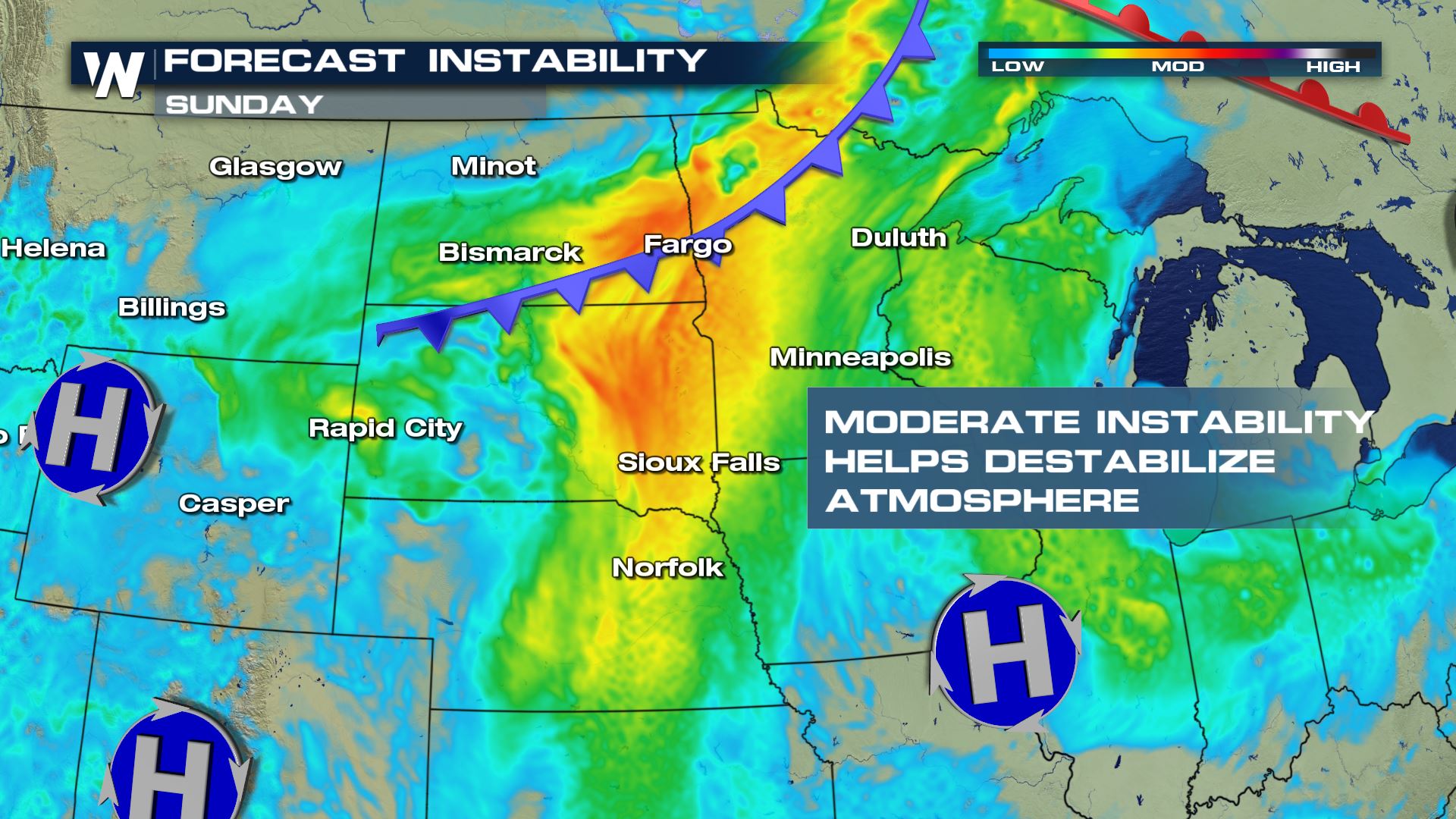 As the storm slowly swirls to the southeast overnight Sunday and into Monday, the threat of strong to severe thunderstorms will continue to move as well.  This is the forecast for Monday afternoon at 6 PM.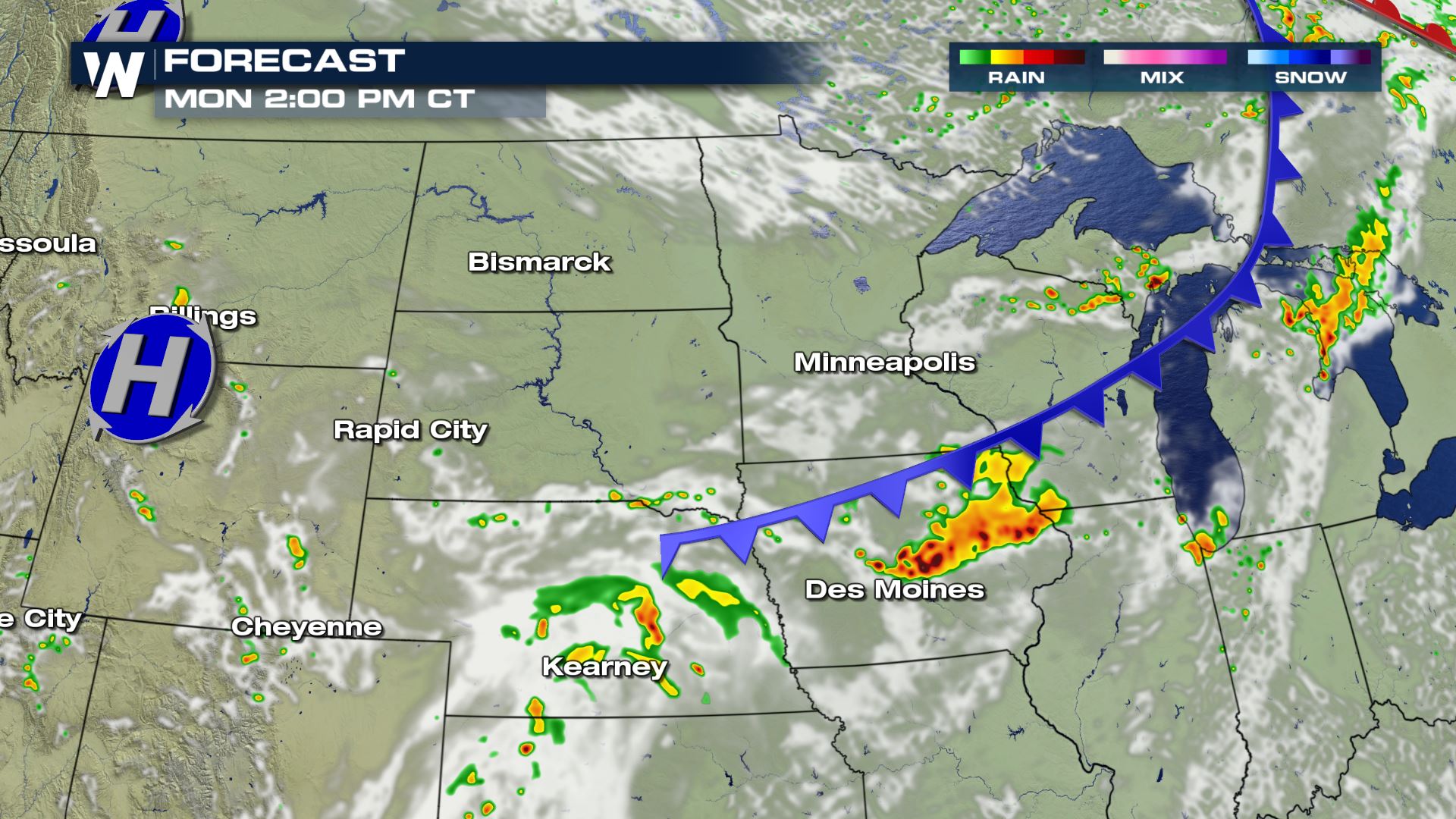 The Storm Prediction Center, SPC, has issued a slight chance for severe weather on Monday for areas in the upper Mid-West as moisture and energy move into the region.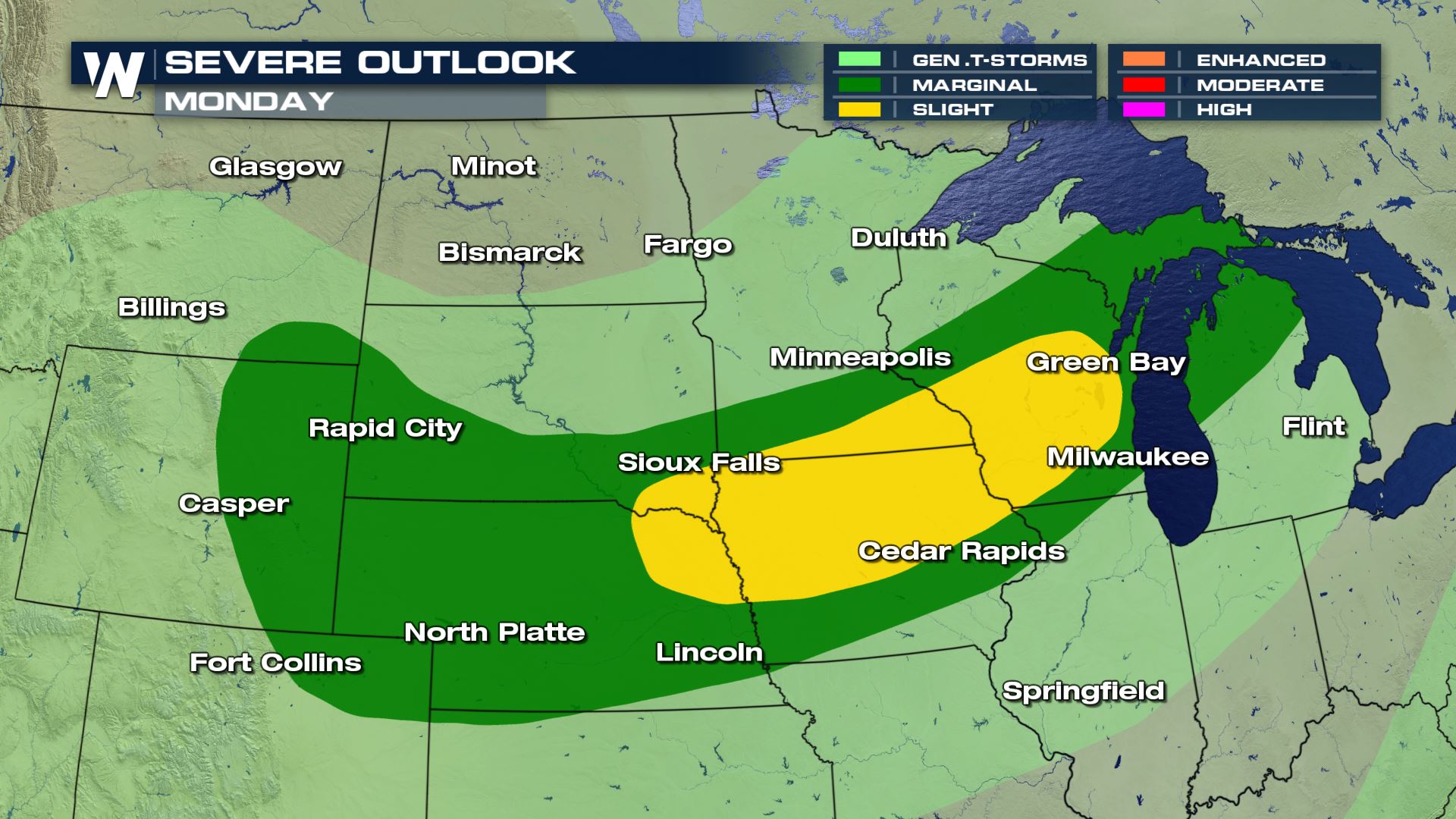 Energy will likely remain in place on Monday, combined with lift and moisture in the atmosphere to help destabilize the environment and produce strong to severe storms.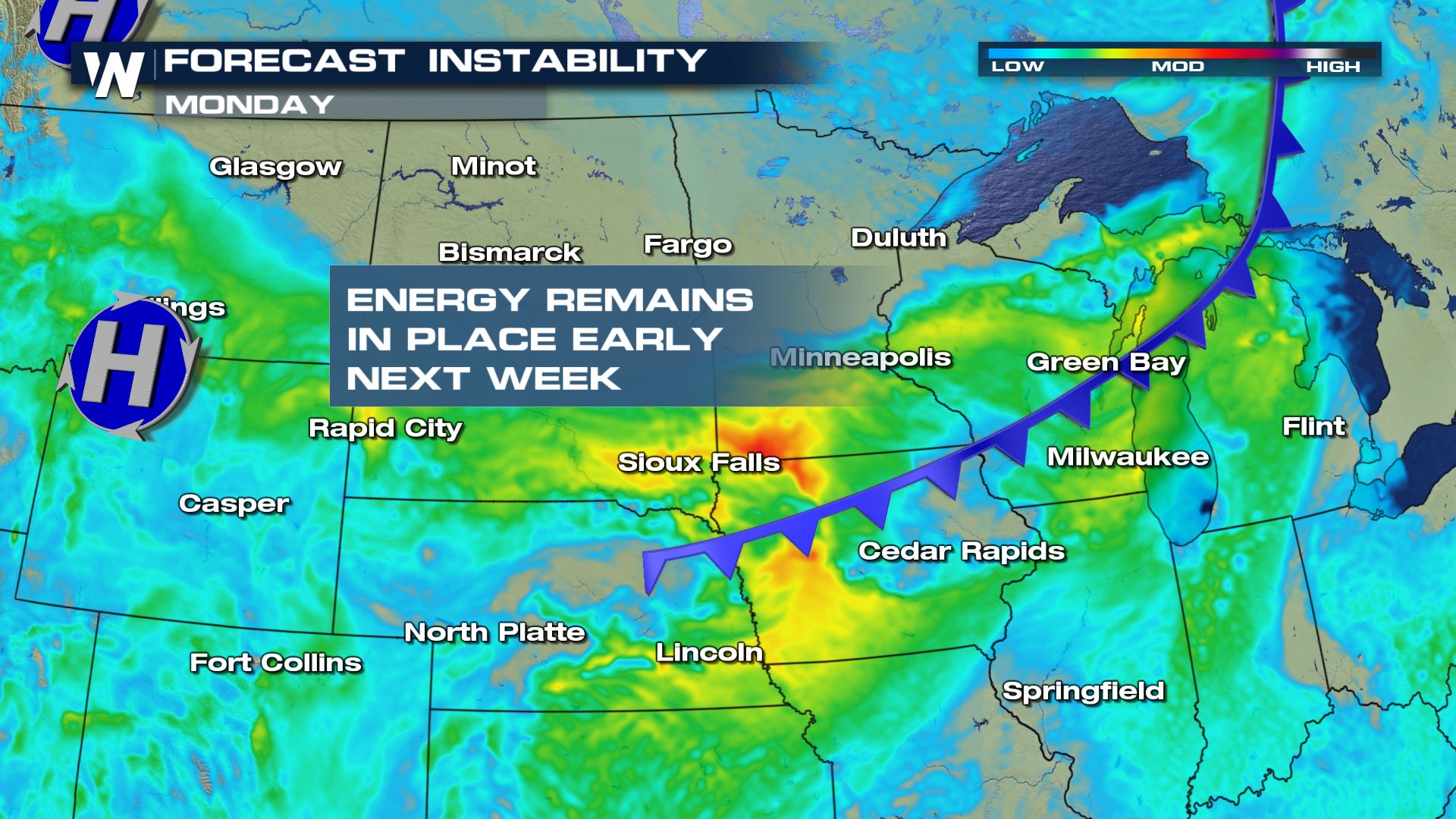 For WeatherNation,
I'm Meteorologist Greg Rule