Last week the Storm Prediction Center issued a high risk of severe thunderstorms, using the verbiage of "severe weather outbreak" and "long-track tornadoes." But thanks to the forecast, dissemination, and public heeding warnings, there were minimal injuries and no known fatalities. With another severe outbreak possible today and tomorrow, Wednesday and Thursday the 24th and 25th of March, we want to help protect life and property.
Before Storms Arrive
Assess your severe weather potential. What severe weather risk area will you be in? When will the storms arrive near your location? What will you be doing when the storms are projected to arrive? Where is your safe place during that time? How will you get to that safe place? How long will it take for you to get to that safe place?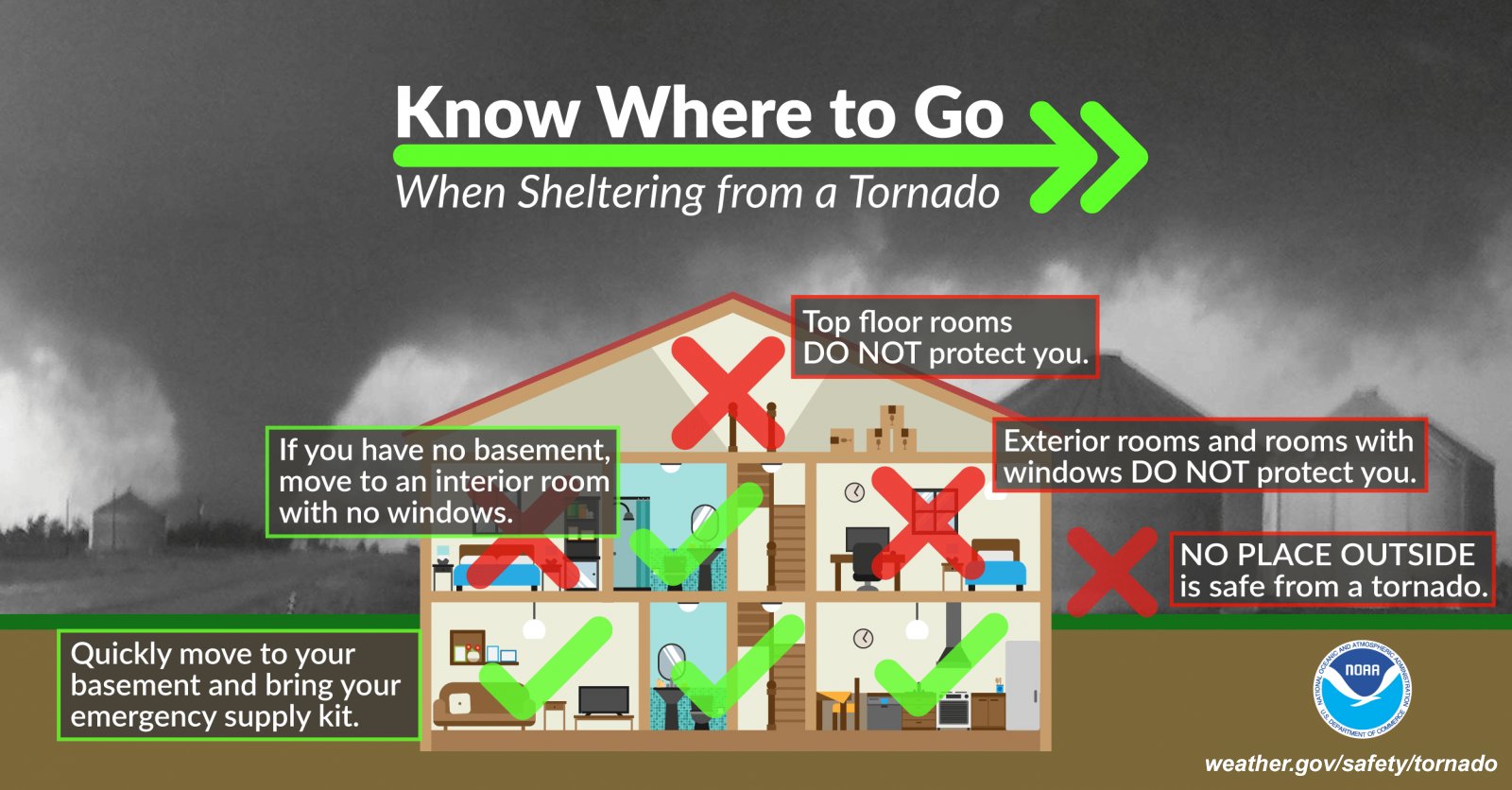 When Severe Watches Are Issued
Check to see if you're in the severe watch area. Update yourself on when the storms are expected to be in your area. If you have to get to a more sturdy storm shelter, that's the time to go to that location.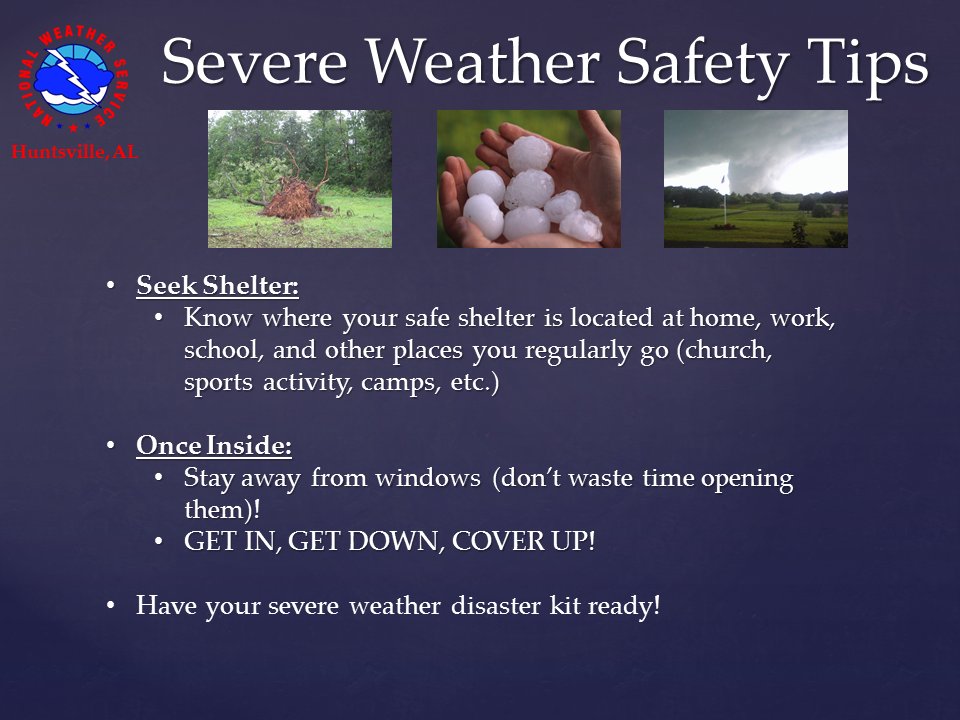 When Severe Warnings Are Issued
Seek shelter immediately. If outside, get to the nearest, sturdiest shelter. If traveling, avoid the storm as much as possible, keep your seatbelt on, and don't park under overpasses. If in a building, get to the lowest and most interior part of the building and wait for the warning to end.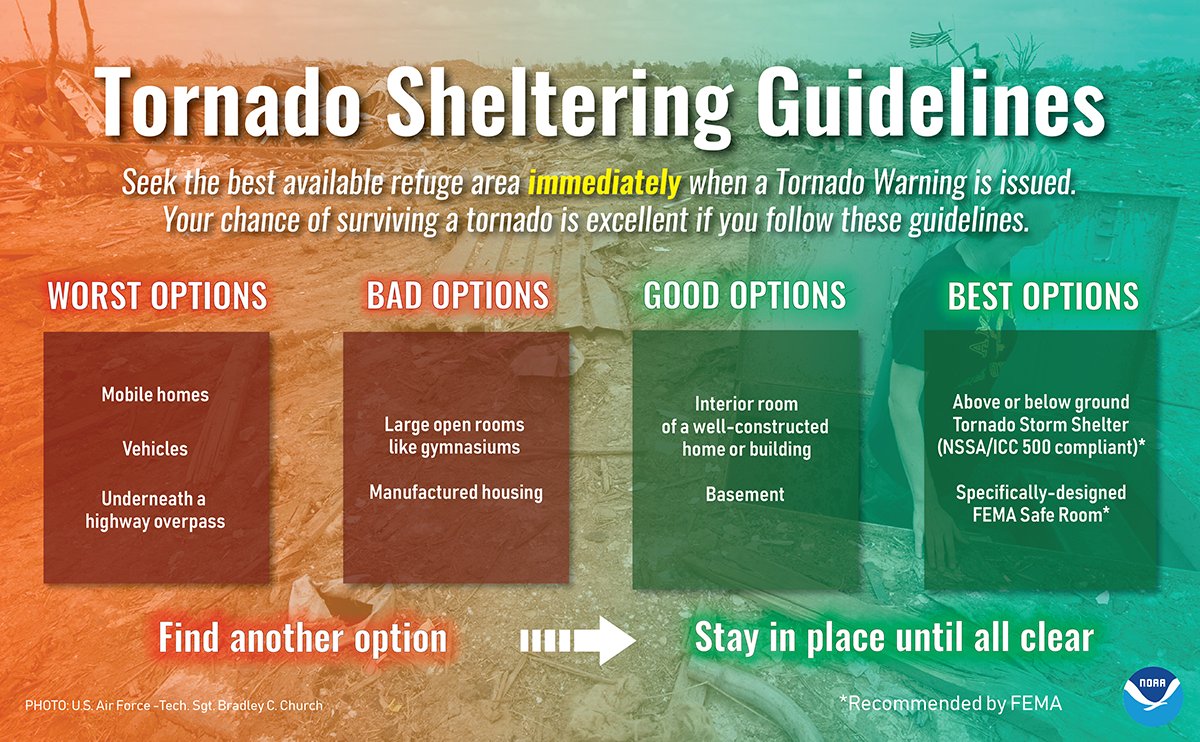 After Storms Pass
Assess the condition/situation outside. Watch for downed trees and power lines. Watch your step for any potential debris or sharp objects. Help others only if it's safe to do so.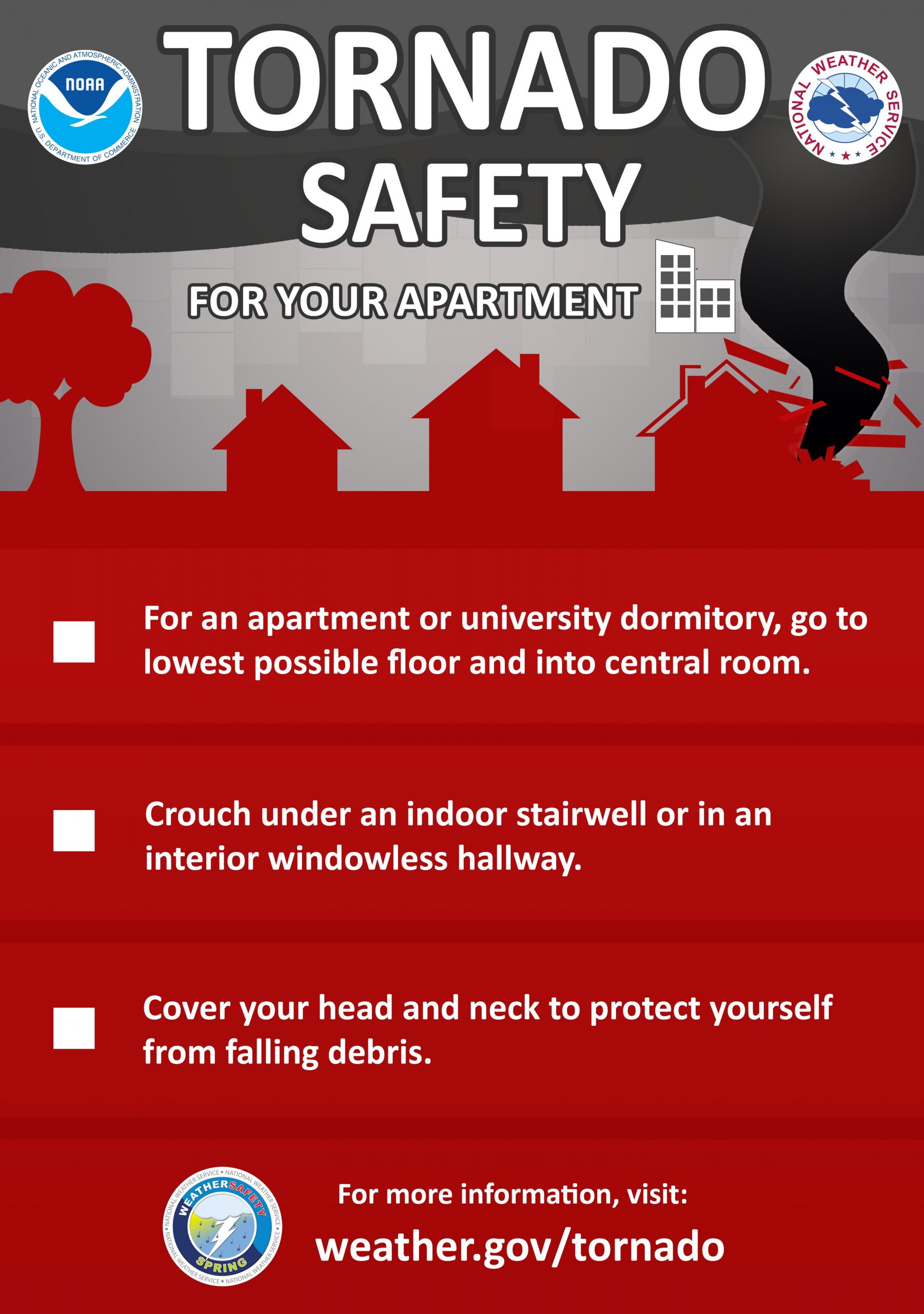 Stay up to date with the latest weather information. This will vary by area and also by time. Follow the links below to your local National Weather Service forecast area:
NWS Houston
NWS Dallas
NWS Little Rock
NWS Shreveport
NWS Lake Charles
NWS New Orleans
NWS Mobile
NWS Jackson
NWS Memphis
NWS Birmingham
NWS Huntsville
NWS Nashville
NWS Louisville
NWS Paducah
NWS Atlanta
NWS Morristown
NWS Jackson 
Stay up-to-date with the latest weather forecast and conditions. If you're prepared, it'll make these processes easier. All images are  courtesy the National Weather Service.