After a wave of low pressure tracked through the Midwest yesterday and brought scattered strong to severe storms, the severe threat continues again today in the Midwest and Great Lakes. The severe weather risk is Marginal (Level 1 out of 5) today which means energy levels are relatively minimal and storms should be isolated. The primary threats will once again be for gusty downdraft winds and 1" or larger hail, with heavy rain also likely.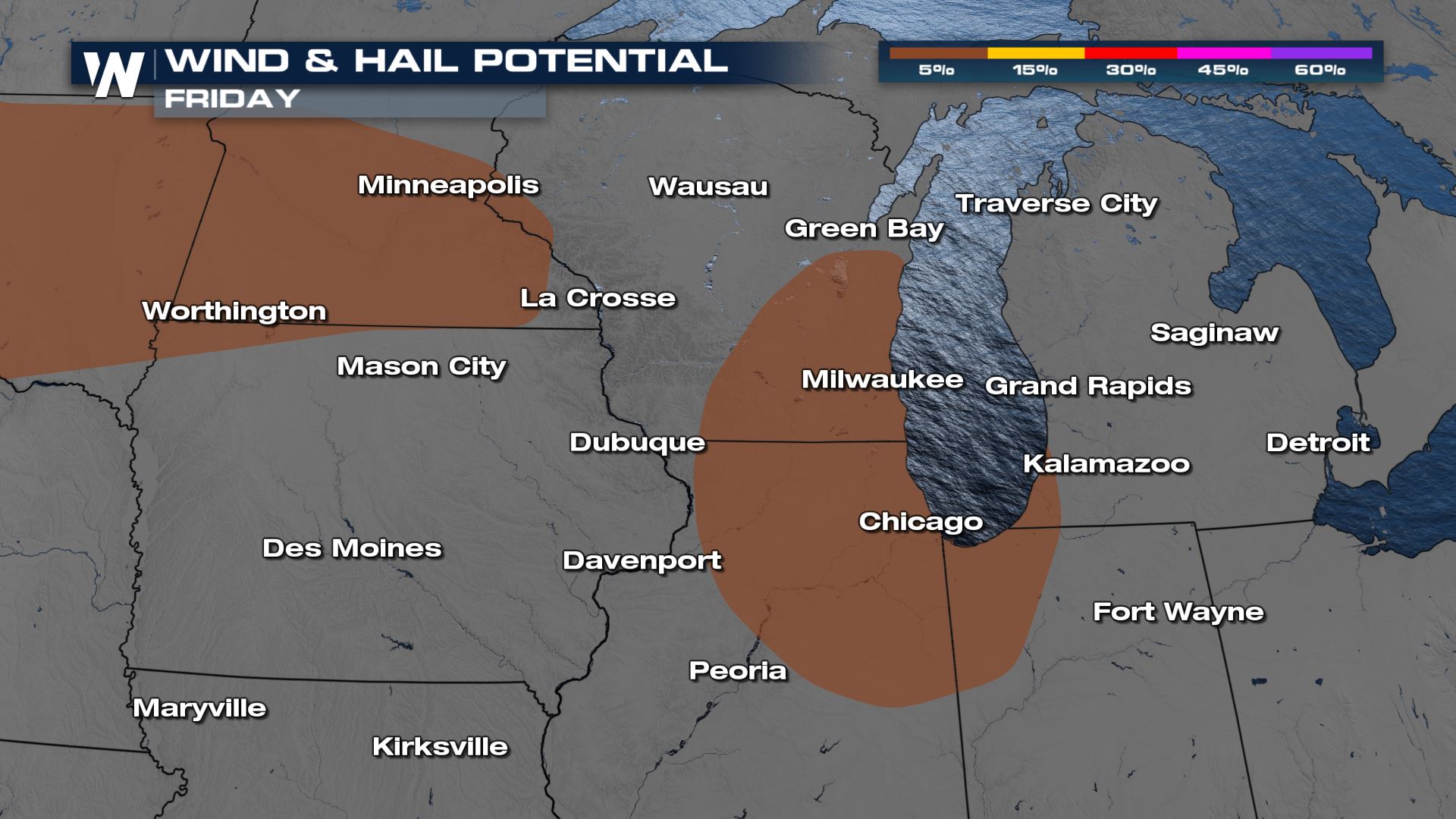 Similar to Thursday, storms will initialize this afternoon as temperatures increase ahead of the front. Our house model is also indicating a few stronger storms in Michigan and Indiana. Gusty winds and large hail will be possible with these storms. Clusters of thunderstorms will persist through the early evening.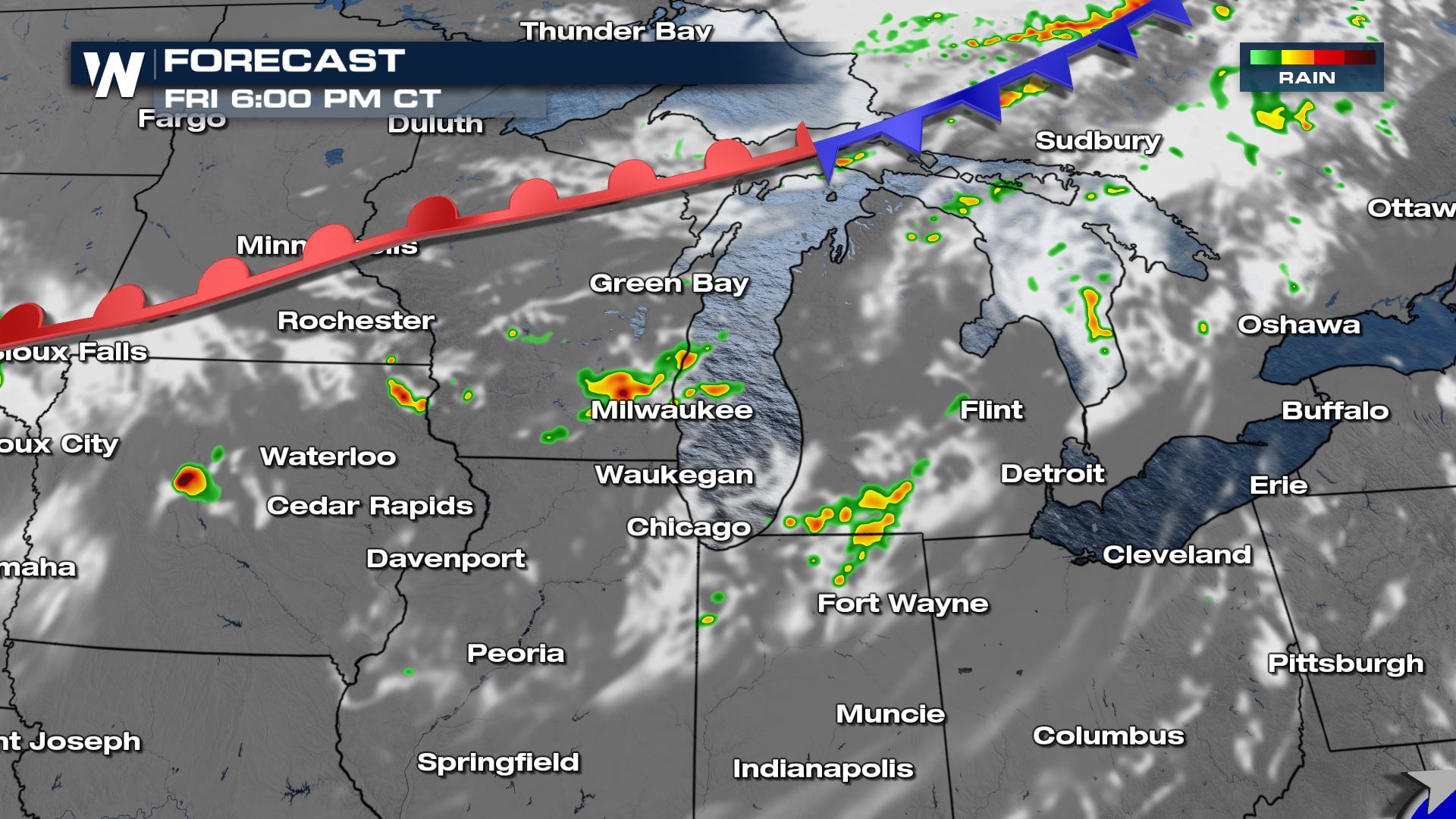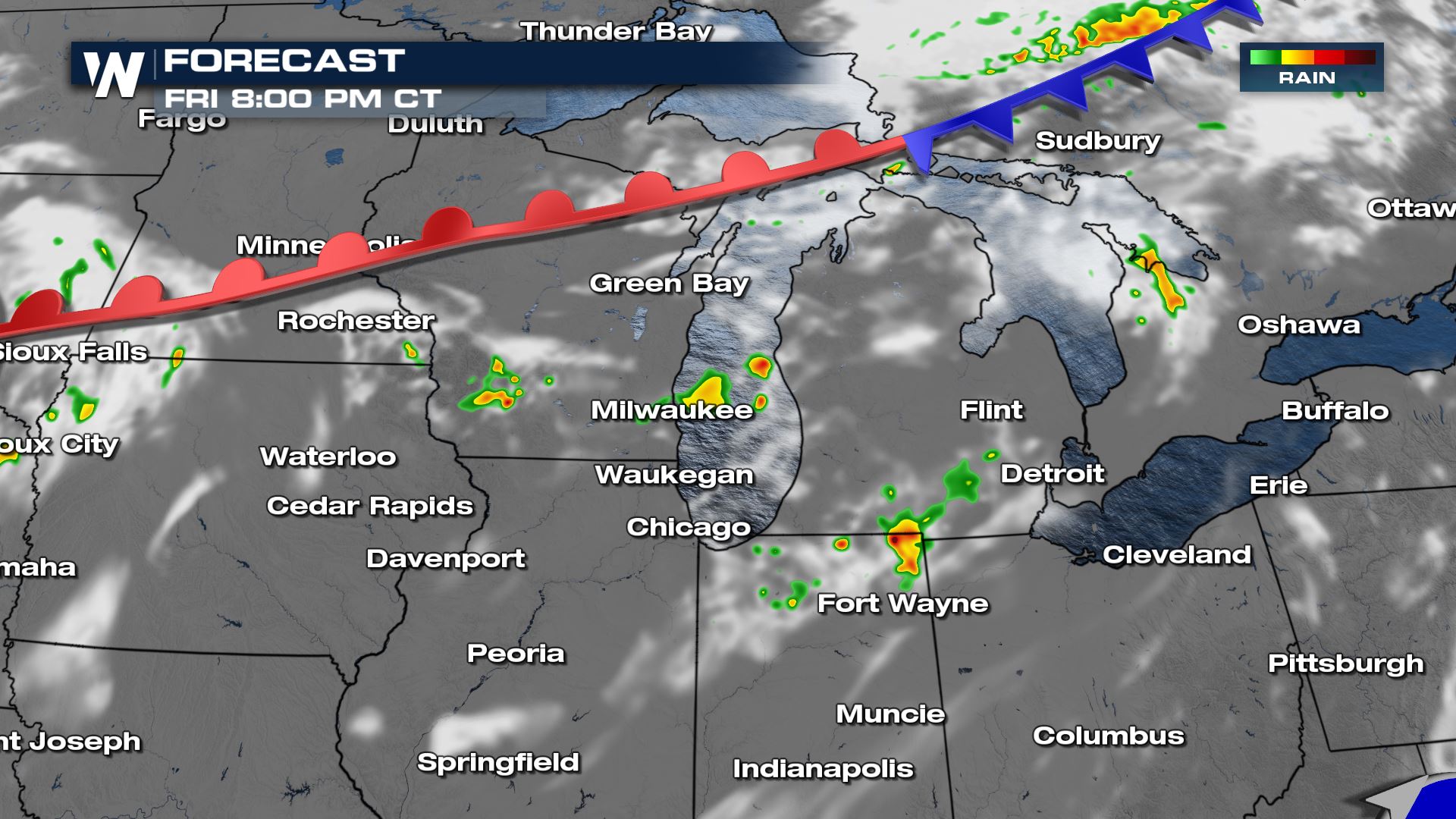 Overnight energy will be much lower, but a strong storm or two may continue. Heavy rain will be a bigger threat overnight, but widespread flooding is not expected.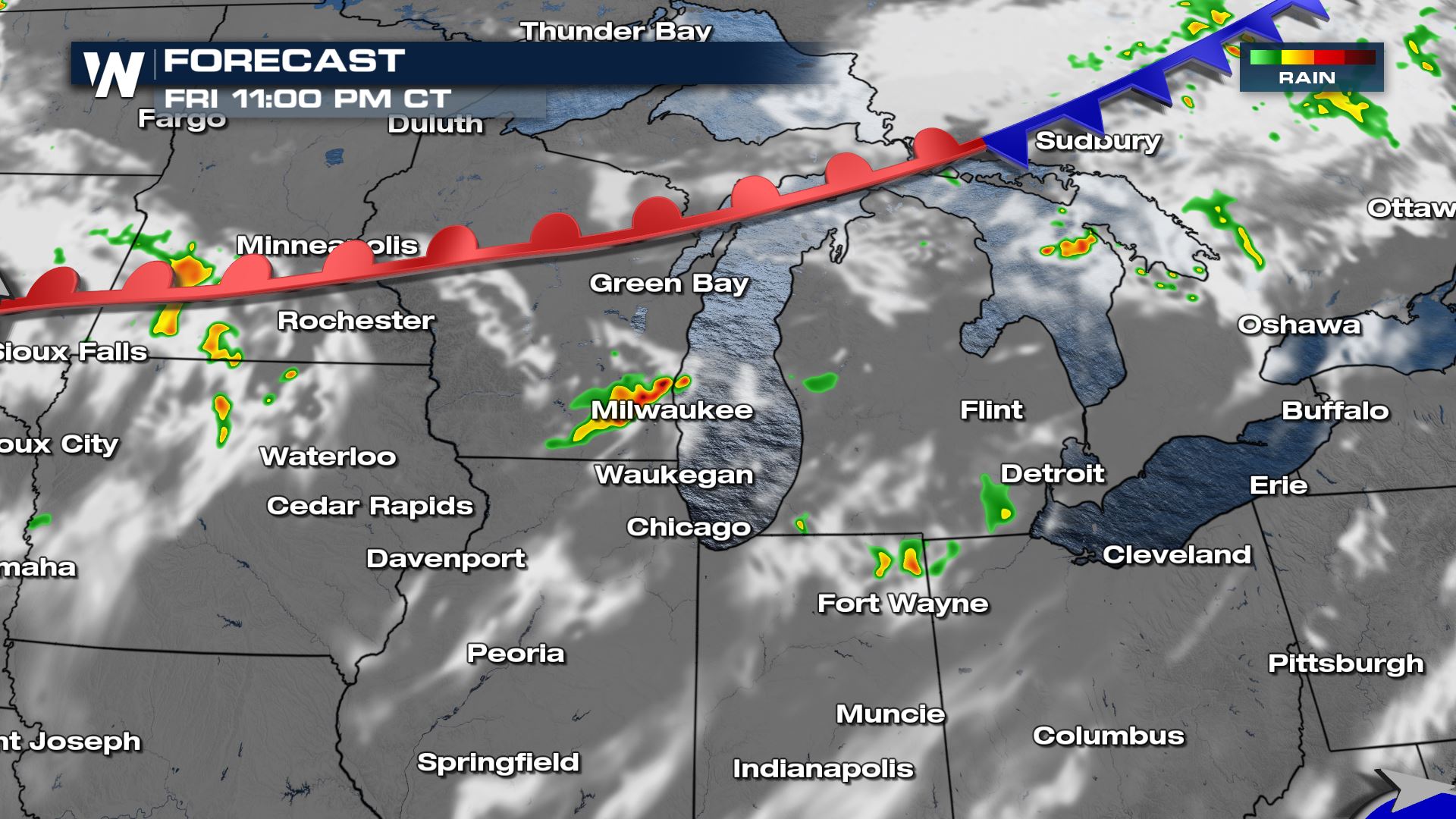 Rainfall accumulations should be generally around an inch, with some spots getting a little more than that. In some of the heaviest corridors some brief ponding on the roads will be possible, or flooding in areas that tend to flood when it rains heavily. Widespread flooding is not anticipated.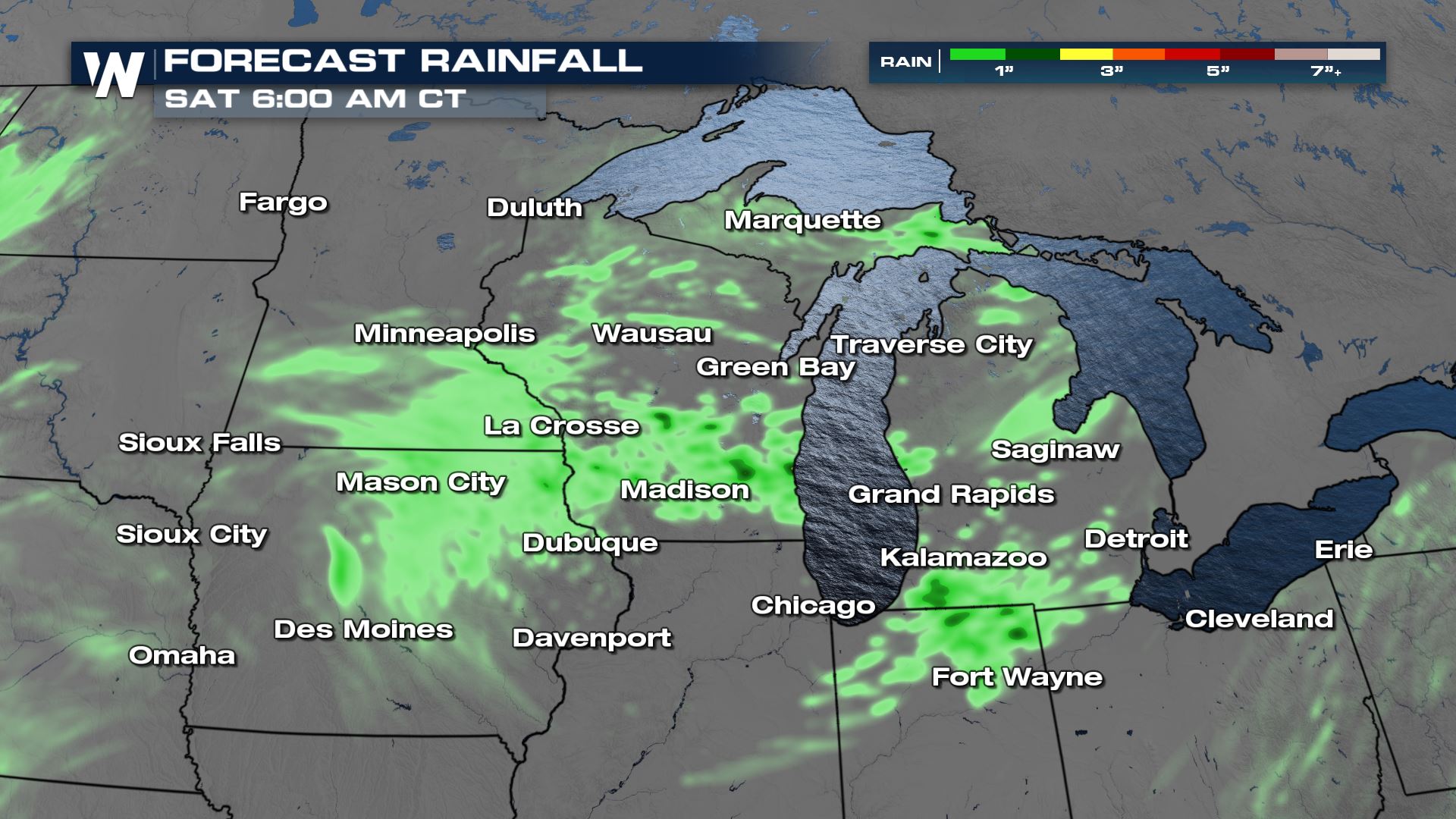 Stay up to date with all the details on WeatherNation, streaming 24/7! You can also catch the North Central regional forecast at :30 past the hour.