Strong storms moved across the Great Lakes Tuesday bringing heavy rain and large hail. The threat shifts south today and we see a severe threat for portions of Nebraska, Kansas, Iowa and Missouri. The biggest threat will be damaging winds and hail.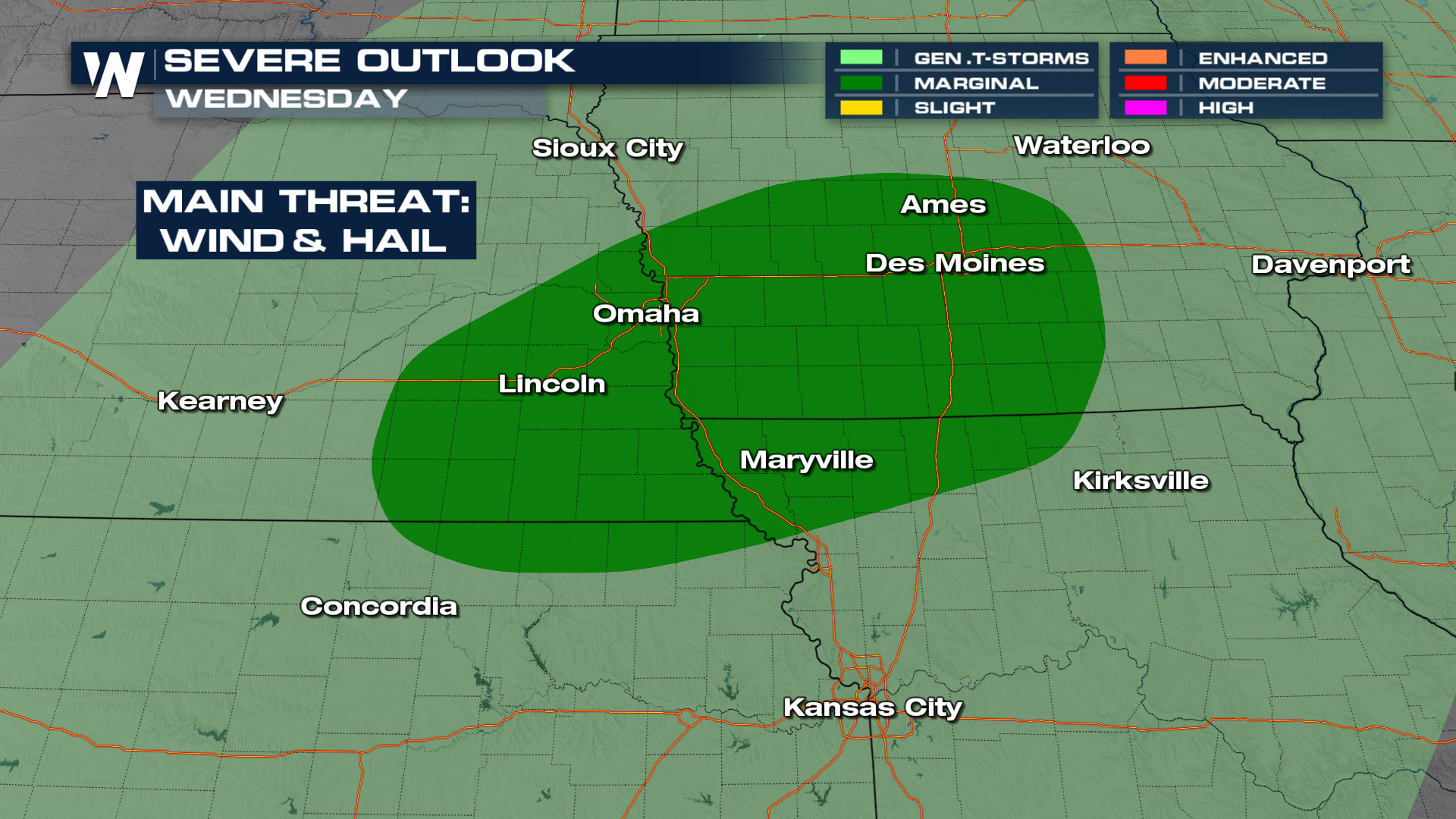 The afternoon and evening will see your best chance of strong storms as the frontal boundary lifts up, combined with daytime heating. Heavy rain will also be a concern with any storms that develop.
The Weather Prediction Center has issued an excessive rainfall threat for the next couple of days. Low-lying areas, streams, creeks and rivers all have the best potential of flooding.