Severe thunderstorms are expected to ramp up across the south Sunday and Monday as a storm intensifies east of the Rockies.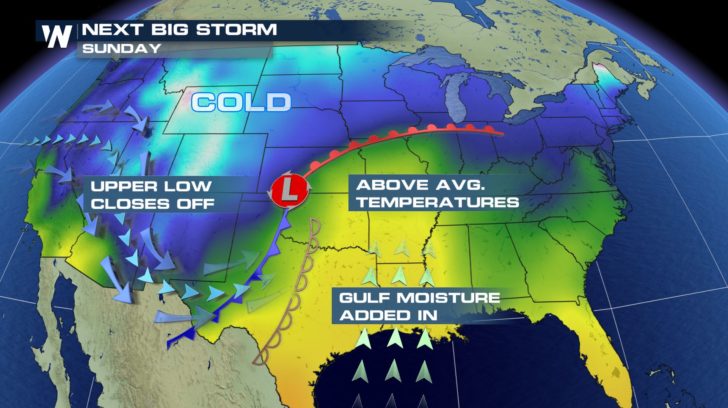 A developing low pressure system is pulling in warmer, more humid air from the Gulf of Mexico and transporting it northward toward the Midwest. The warm, humid air mass will help destabilize the atmosphere ahead of an approaching cold front.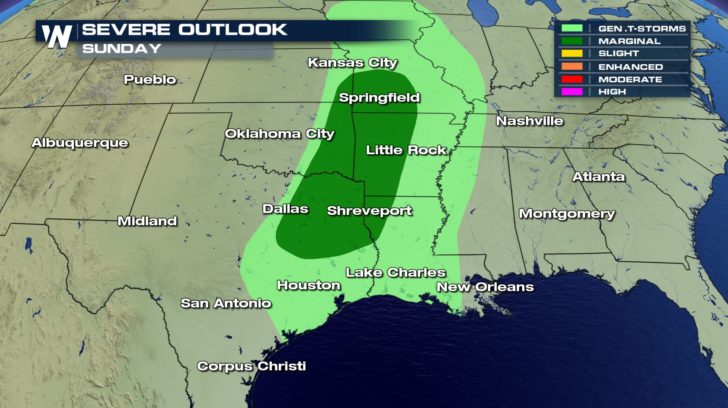 The Storm Prediction Center has placed much of the Ark-La-Tex region under a "marginal" threat for severe storms Sunday afternoon. This means a few thunderstorms will have the potential to produce damaging winds, large hail and an isolated tornado.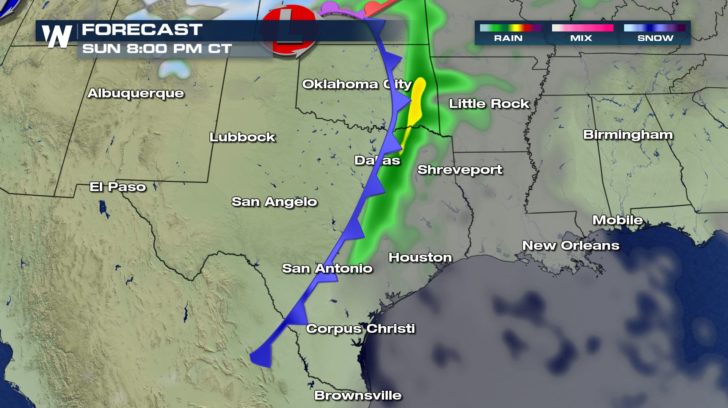 A line of heavy rain and strong thunderstorms are expected to develop later Sunday afternoon over eastern Texas, stretching north into Missouri.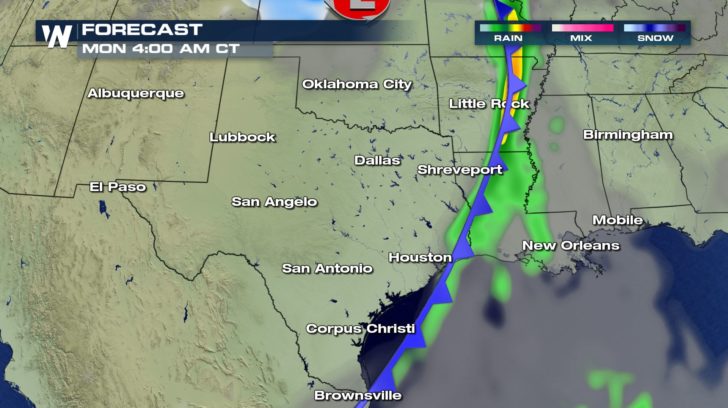 Timing for severe storms will be greatest late Sunday afternoon into the overnight.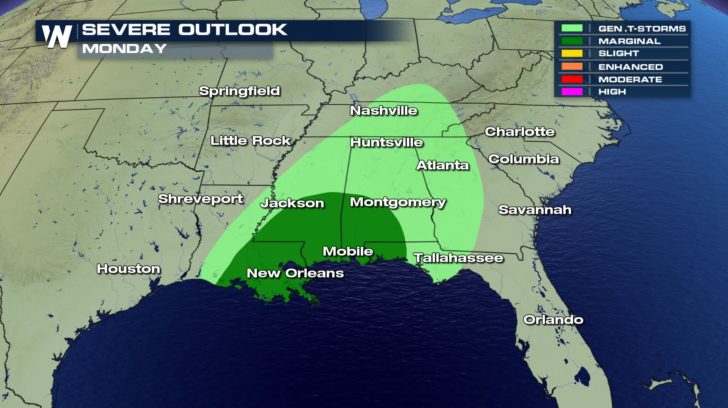 The threat for severe weather shifts south and east Monday. Cities from New Orleans to Montgomery will be threatened by severe storms.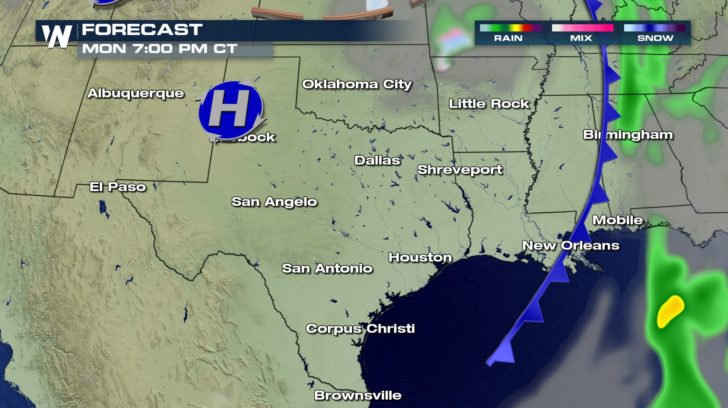 The threat for severe weather will dissipate Monday evening.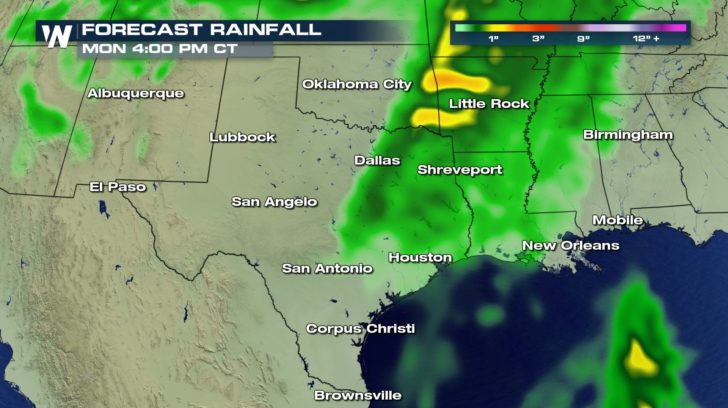 Heavy rain is anticipated with some of the stronger thunderstorms. A recent intensifying drought will get some relief from these storms. Flooding is not anticipated during this period of time.