A potent trough of low pressure digging south over the western US is spawning winter weather alerts across multiple states. As this potent wave moves east and southeast into the weekend, a strong line of storms is expected to develop into Saturday afternoon. This could happen in the same location that has been hit hard by heavy rainfall, flooding and severe weather so far this week.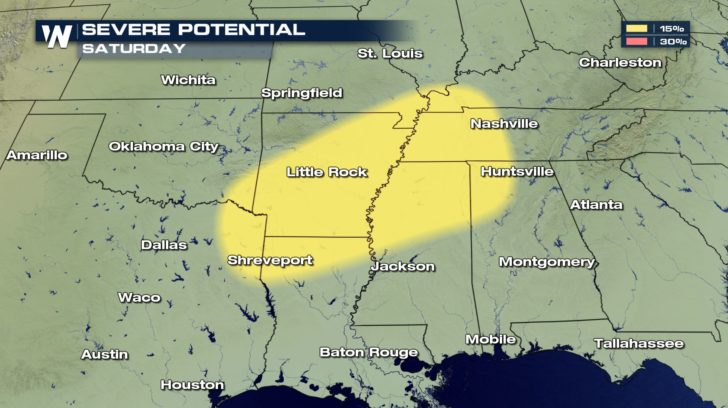 Here's how it shakes out. A short wave in the mid-levels will slide through the upper level trough. The sub-tropical jet stream will help ad a warm component and extra moisture to the system.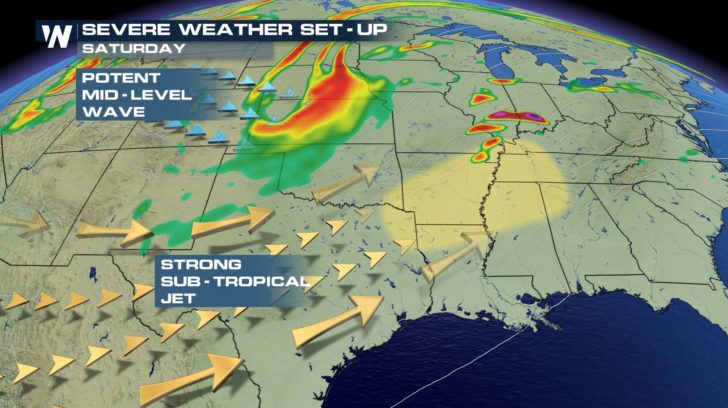 At the surface, a warm front pulling north will help surge in moist Gulf of Mexico air and high temperatures at record setting levels. A center of low pressure at the triple point (place where the warm, cold, and occluded fronts meet) will enhance rotation and guide the strongest storms northeast. Powerful storms will build along the cold front into the evening and overnight, spreading into the mid-Atlantic and southeast on Sunday.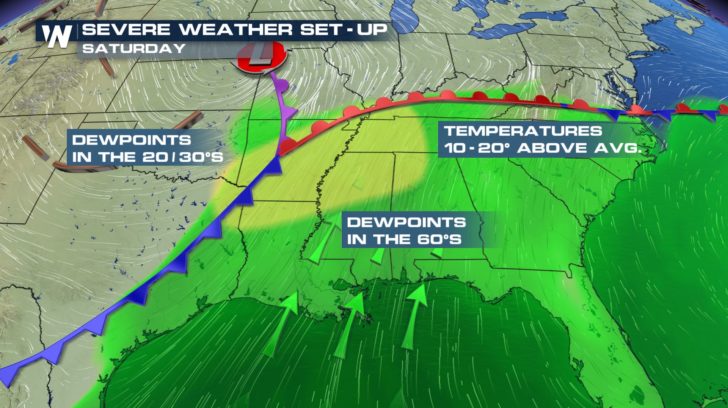 Stay with WeatherNation for more updates as the weekend approaches. For WeatherNation, Meteorologist Karissa Klos.