A severe thunderstorm watch remains in effect for several Northeast states for the remainder of Friday. The potential for damaging wind gusts, hail, and tornadoes exists within these thunderstorms.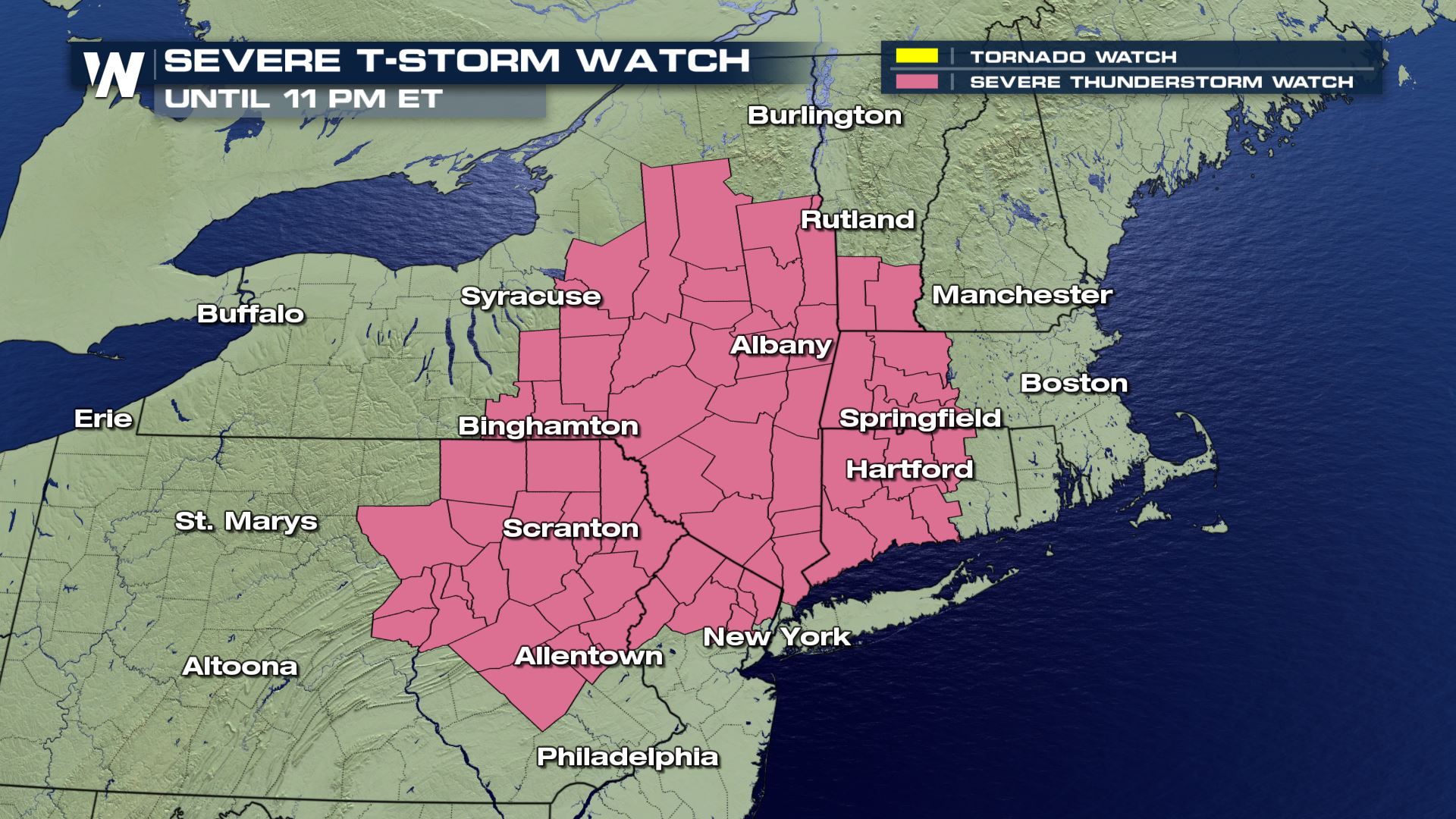 Shaded areas under a severe thunderstorm watch until 11 pm. ET Friday, August 17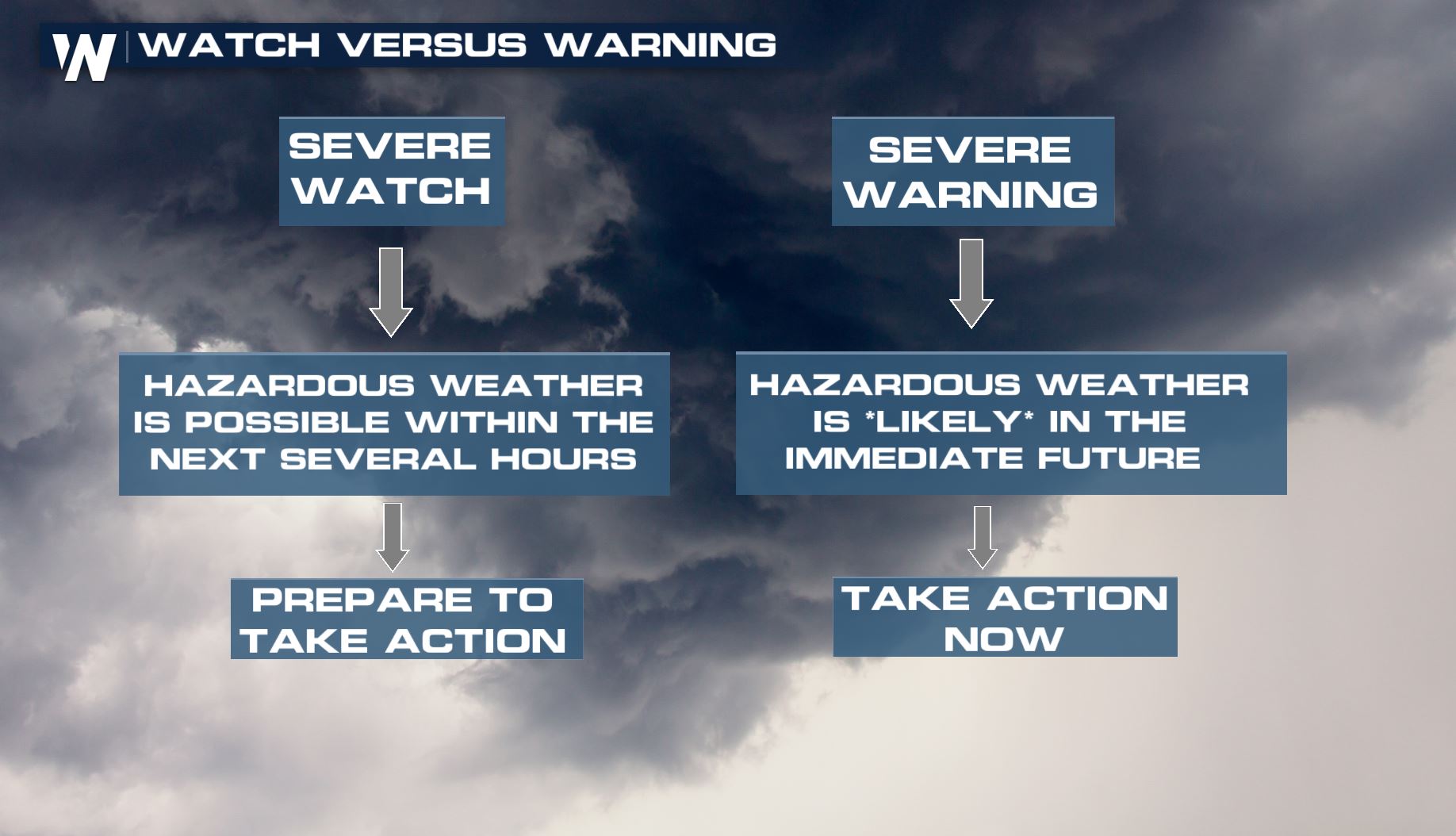 Thunderstorms will continue to fire up along a cold front pressing to the east. This front won't really cool a lot of you East folks down, rather give you more rainfall after a wet summer so far.
The potential for severe wind and hail appears to be most likely for much of the East Friday, August 17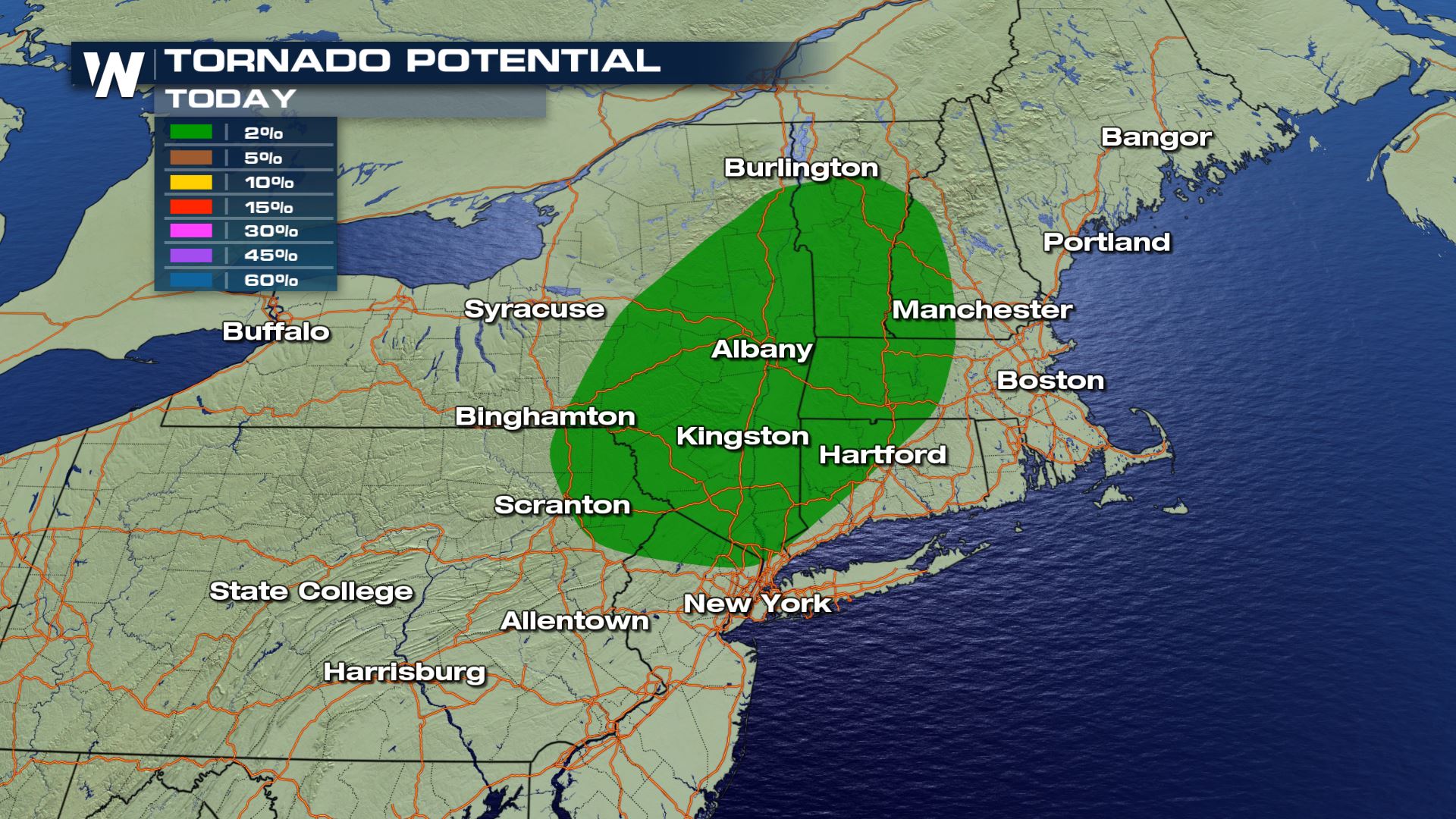 The tornado potential is lower than the hail/wind threat, but still exists for parts of the Northeast. Areas of rain will continue to move to the east/northeast between 20-30 miles per hour. Keep an eye on the west/southwest sky for incoming storms.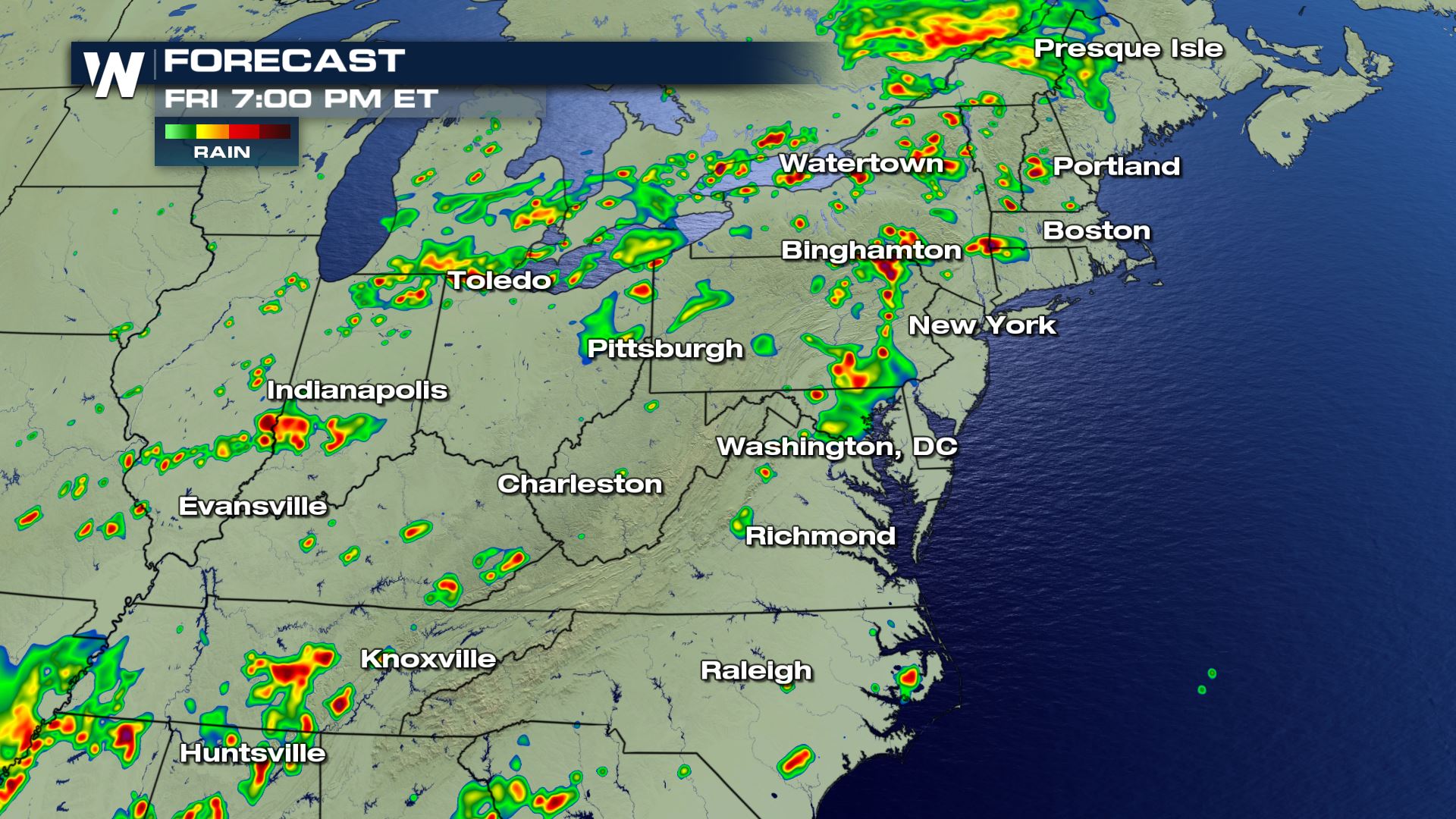 Simulated radar Friday evening, August 17 where red shows the most likely placement of thunderstorms.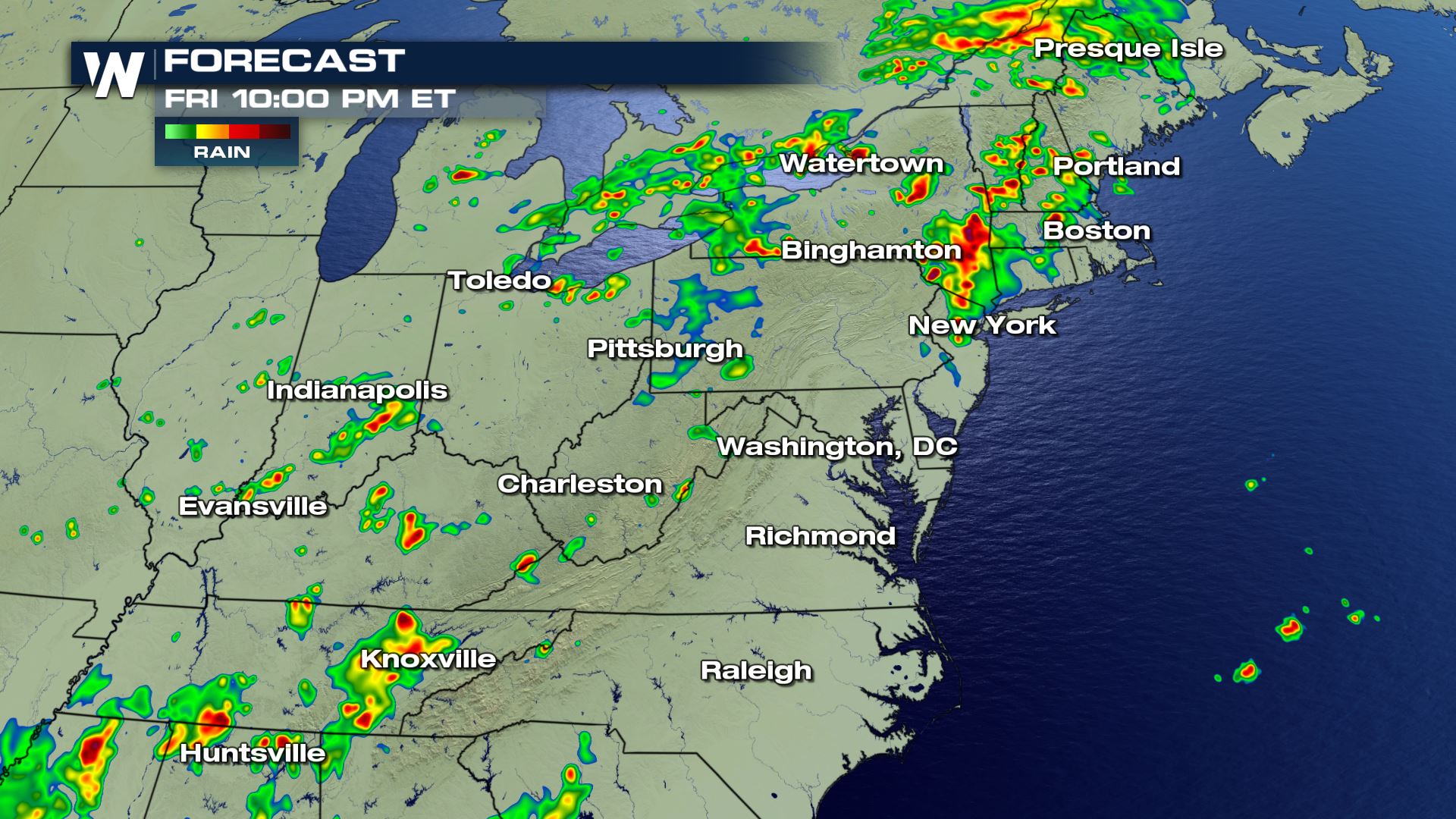 Forecast radar late Friday evening, August 17 which shows the potential for storms to last longest in southern New England. Things to keep in mind:
Stay weather aware if you plan to spend a lot of time outdoors in this area
Have a way of getting weather warnings for your location
Prepare to take action if needed due to these storms
Give yourself extra travel time through rainy areas
Meteorologist Emily Roehler previously wrote about the heavy rain forecast for the Northeast into your weekend.
Tap/click here to read more about that soggy subject!
For WeatherNation, Meteorologist
Steve Glazier