After strong wind gusts from severe thunderstorms moved across Montana Wednesday, the threat for severe weather continues today (Thursday) for the High Plains and Black Hills of South Dakota. All modes of severe weather will be possible across the risk area: tornadoes, damaging wind gusts, and large hail. There is an enhanced risk for severe storms (orange, level 3 on a scale of 1 to 5) in Eastern Montana, Western North Dakota, and Northern South Dakota with adjacent surrounding areas in a slight risk (level 2, in yellow).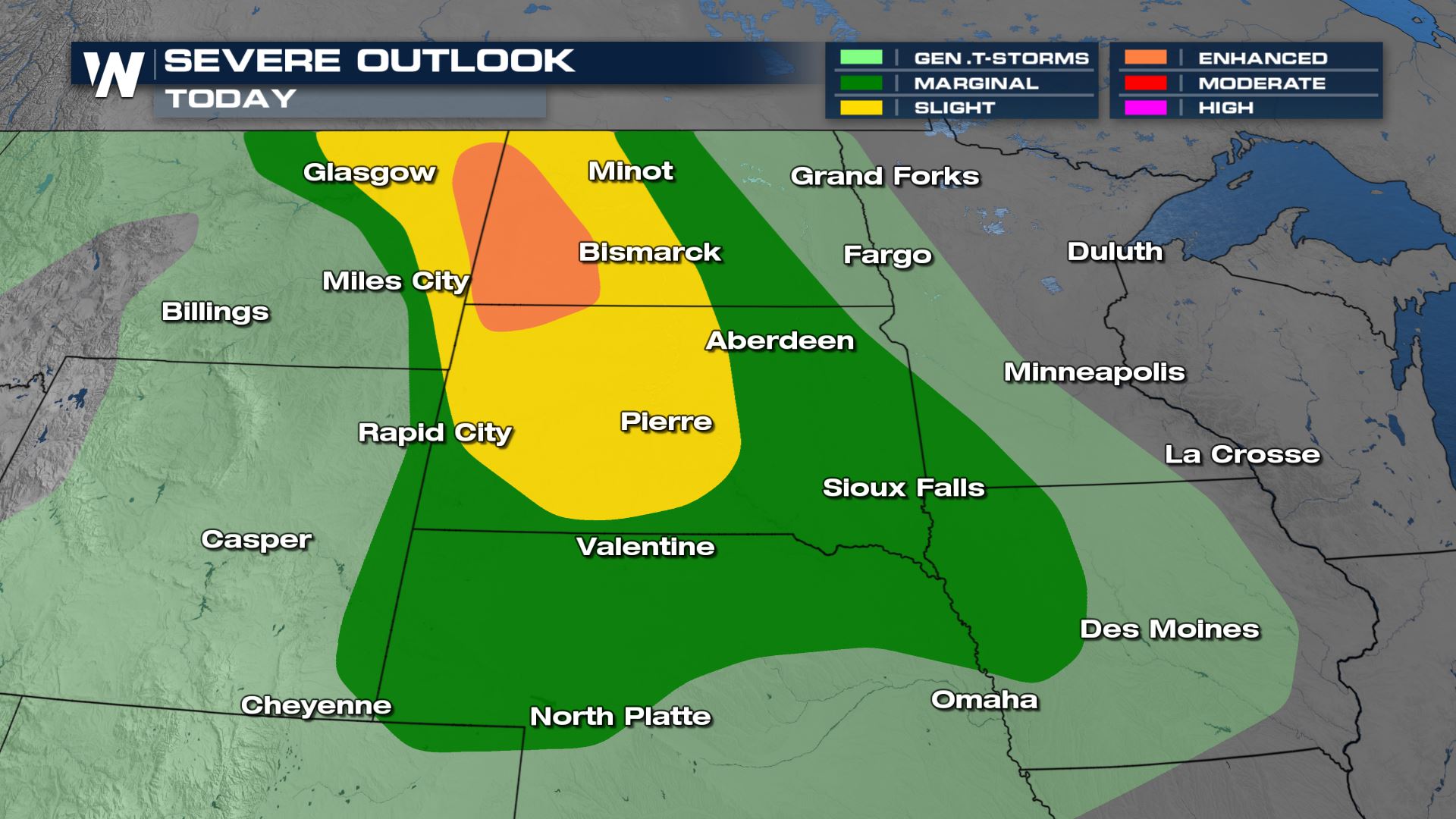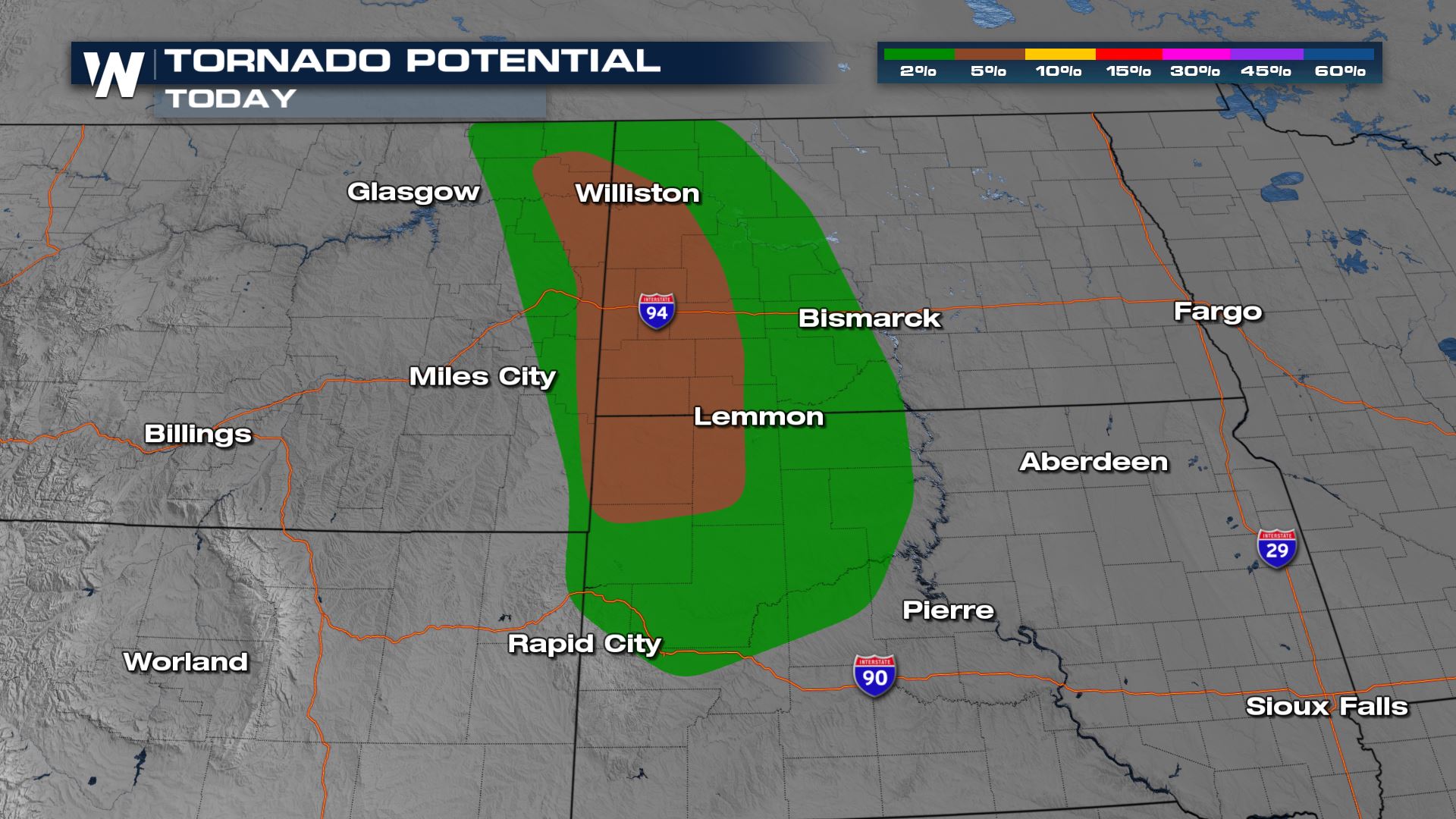 A few supercells will form in the late afternoon and early evening. There is a risk for isolated tornadoes, with the highest probabilities in North & South Dakota from Williston to Reva. Supercells may also produce significant reports of hail and strong winds. Large hail, greater than 2" in diameter, and damaging wind gusts, higher than 75 mph, are possible.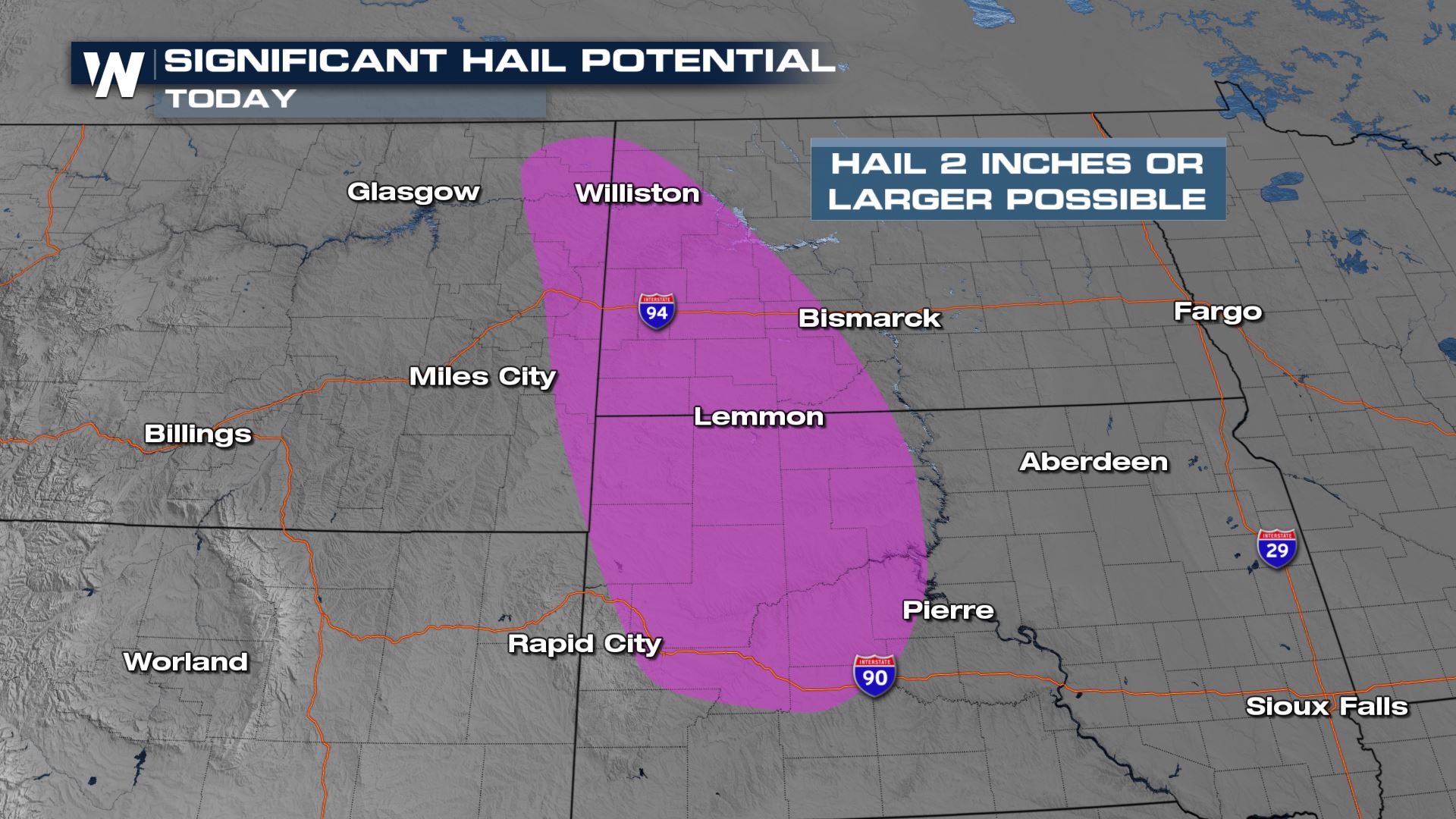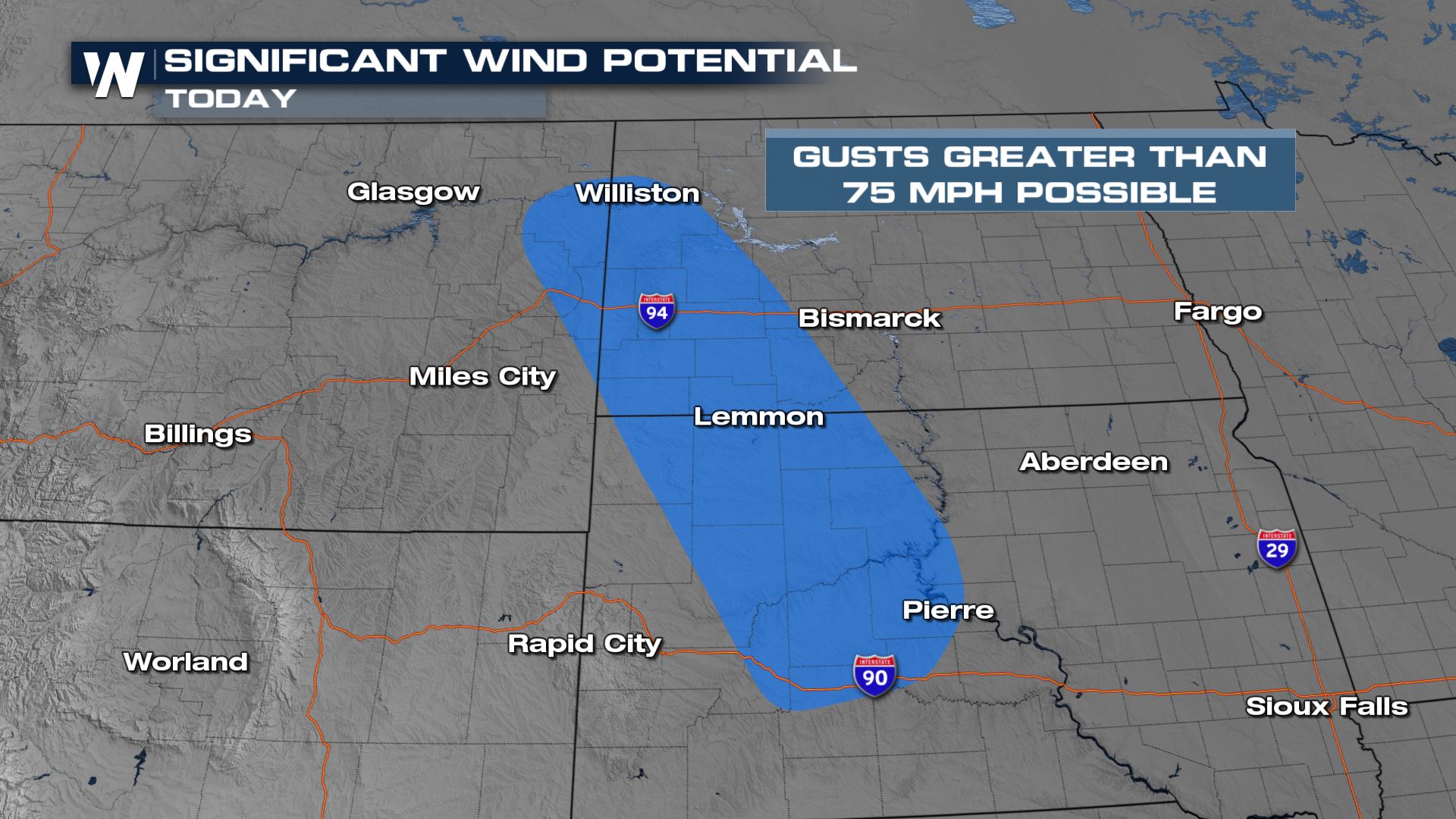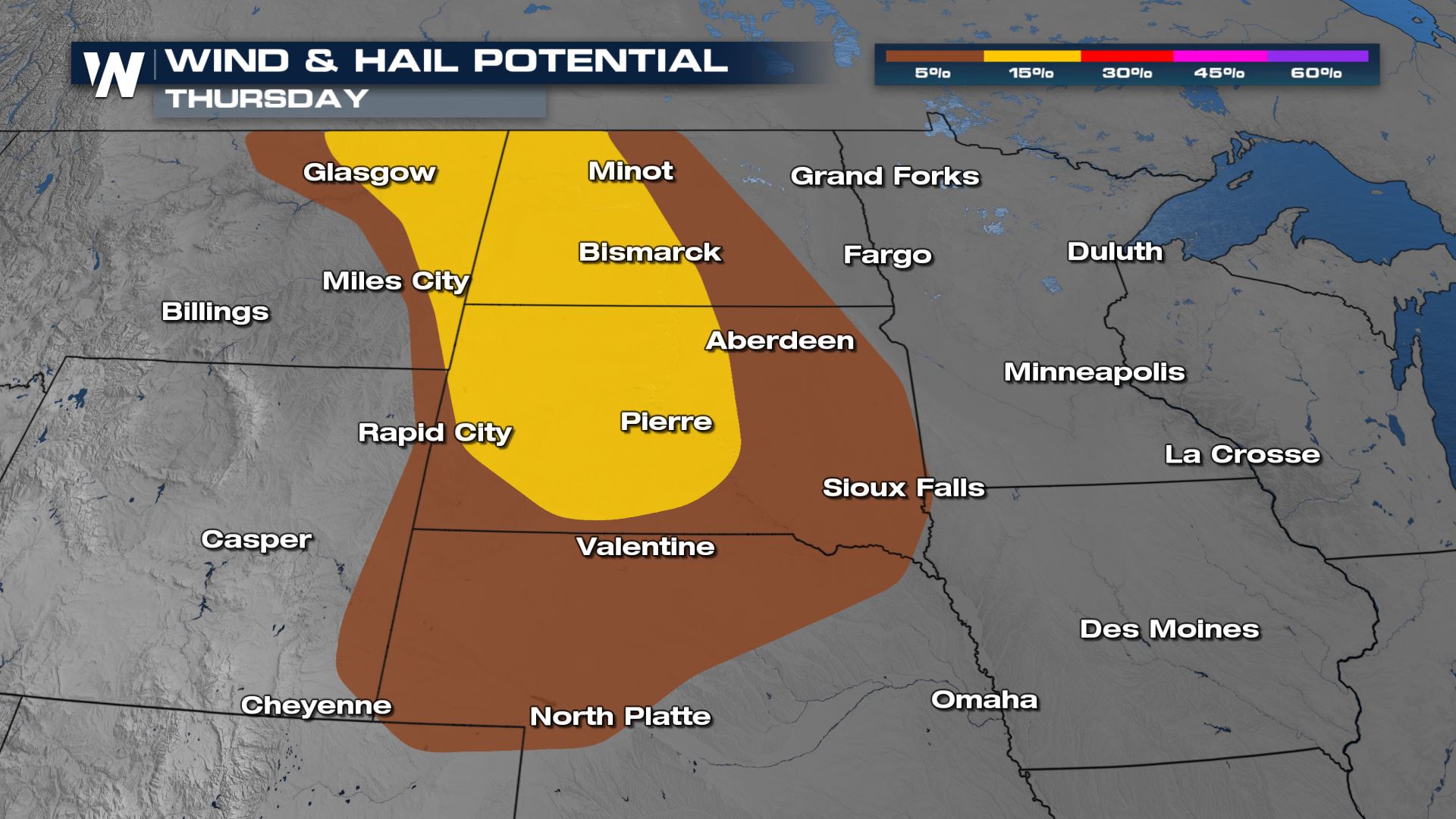 Afternoon storm development will likely be most robust along a surface trough north of the low pressure center. Coverage will expand into the evening, with severe storms likely. Intensity will diminish into the overnight, but some stronger storms are still possible.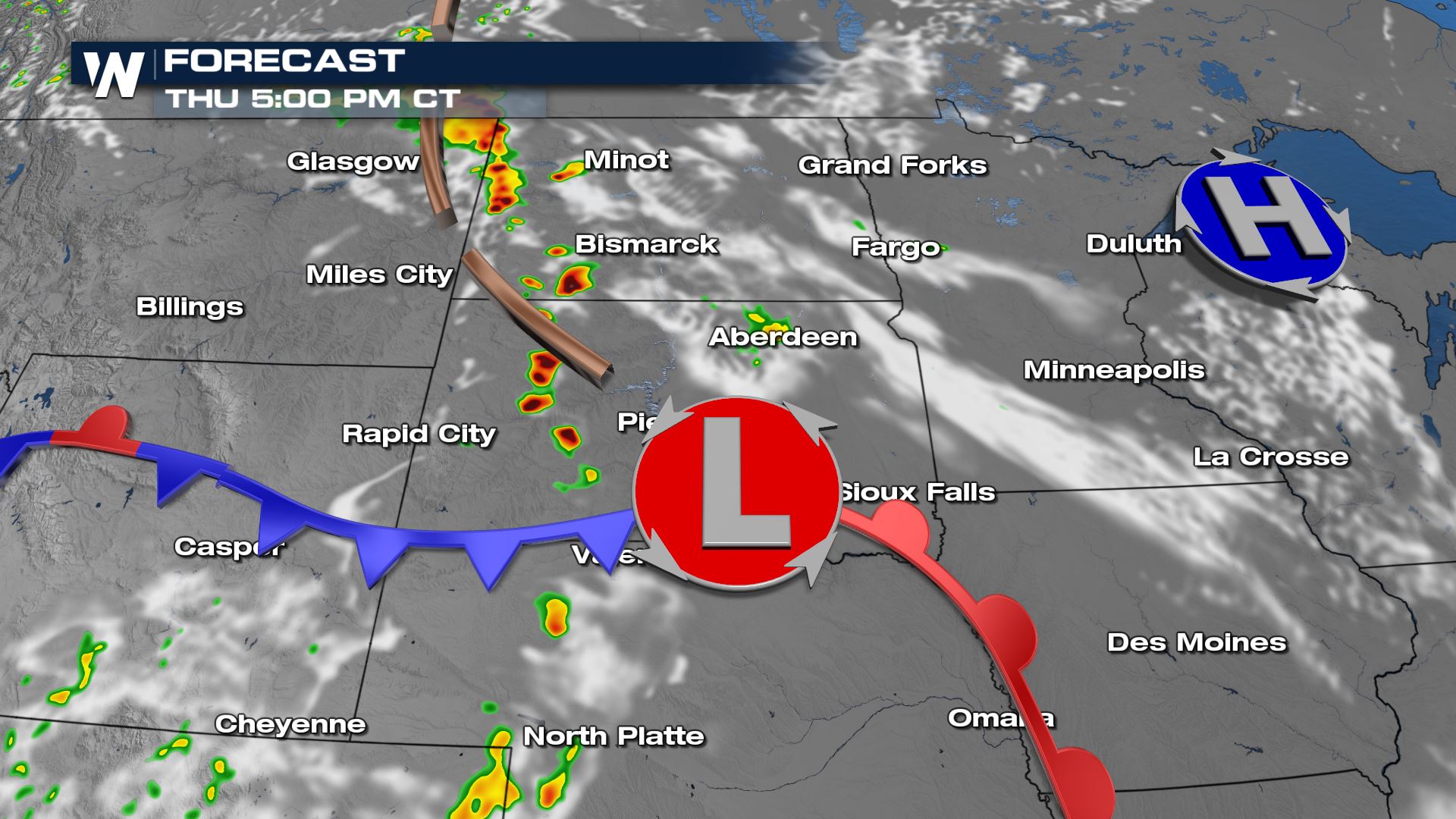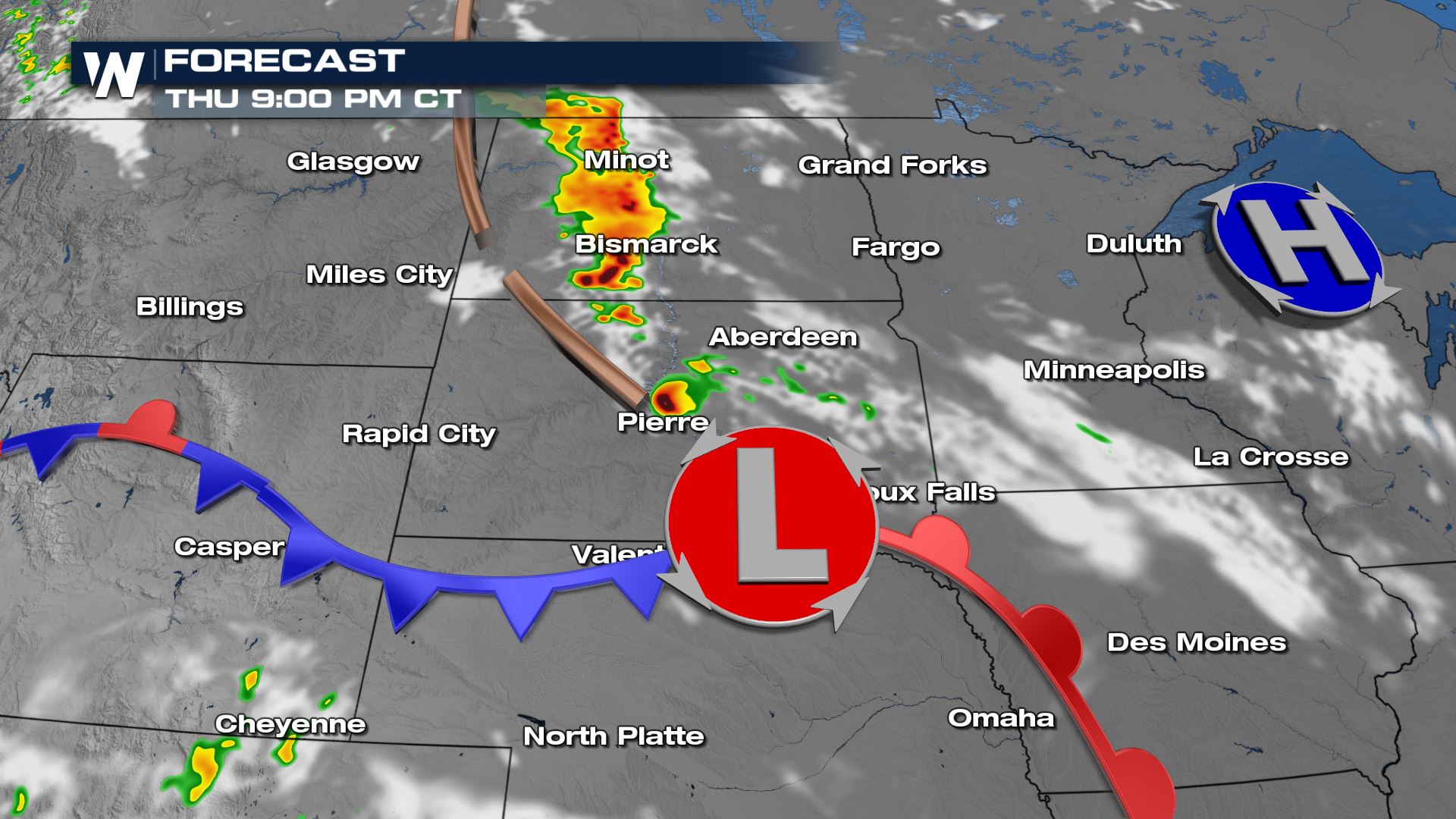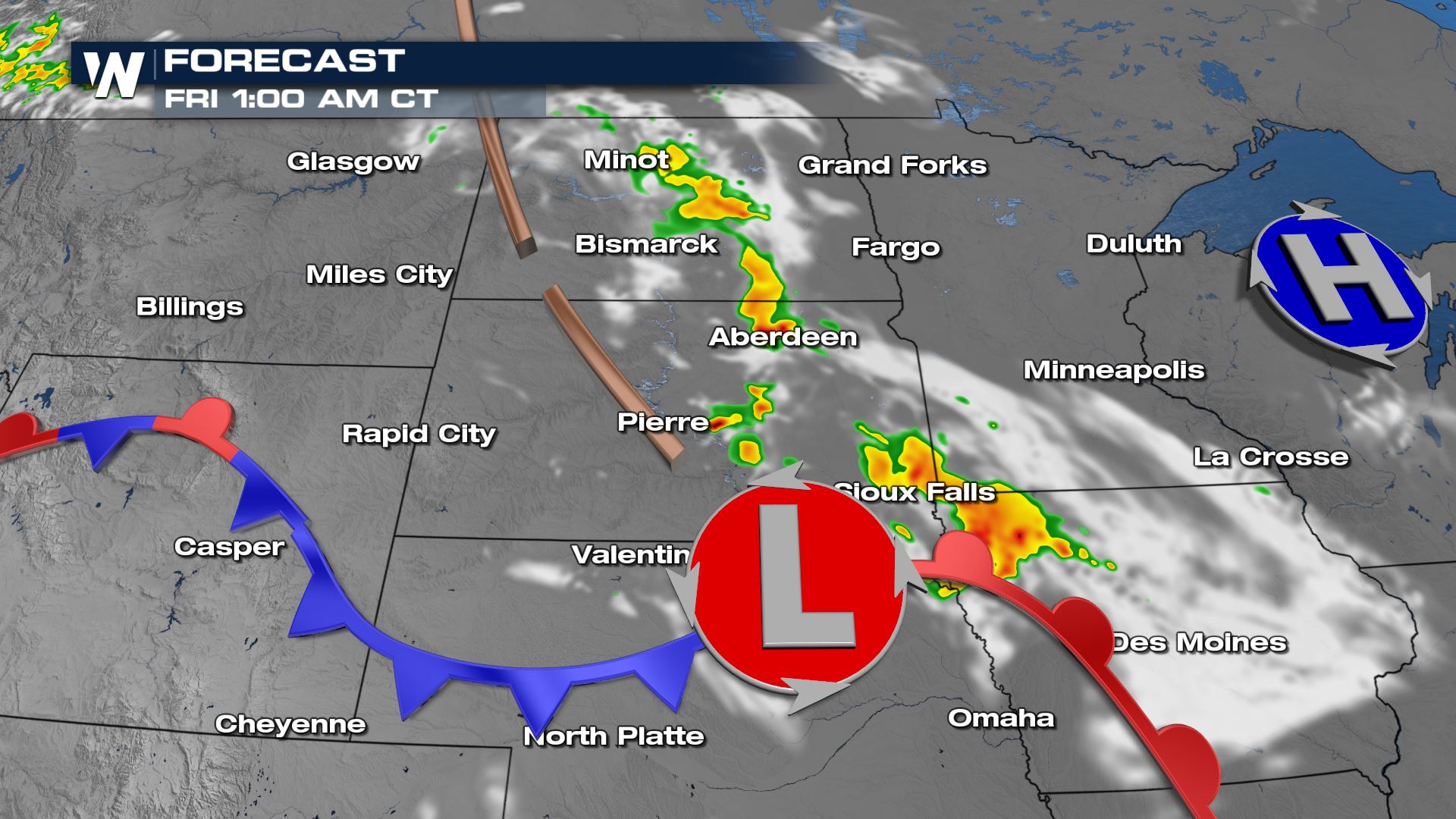 WeatherNation will have updates on-air and online all day on the potential for severe thunderstorms in the High Plains. Check back with us for updates!