Severe thunderstorms continue to threaten millions through the weekend with damaging wind, hail and tornadoes.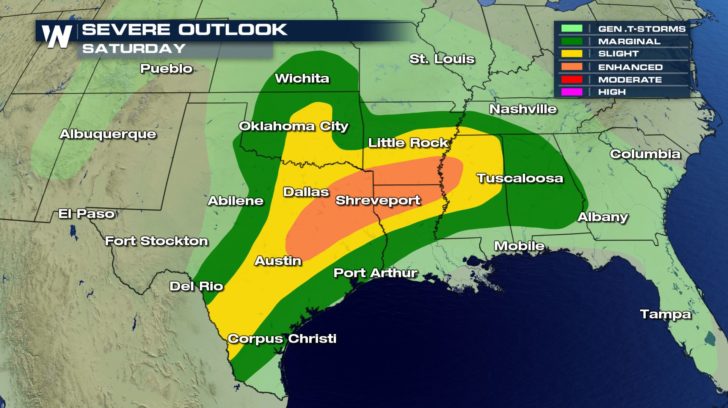 As of Saturday afternoon, an "Enhanced Risk" of severe storms remains for cities across eastern Texas to western Mississippi. Energetic thunderstorms have already rocked Texas much of Saturday morning, producing lightning that is just a bit too close for comfort. https://twitter.com/WeatherNation/status/1114566247507681281 A line of strong storms which moved through Dallas Saturday morning will push east of the Mississippi River on Saturday evening. Damaging wind gusts along the line will be the main threat.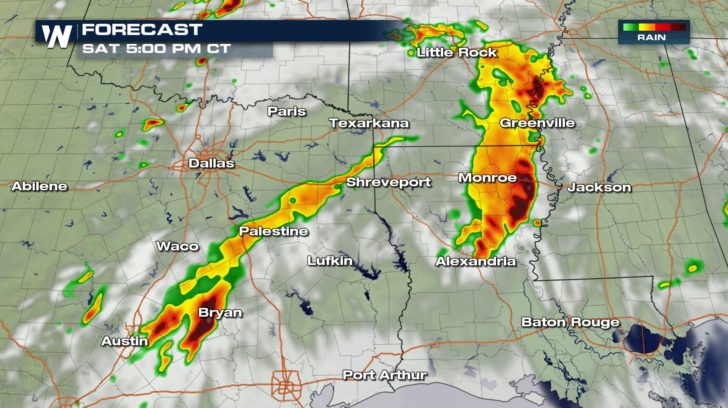 The severe threat will begin to taper off overnight into early Sunday morning before another round of severe thunderstorms begin to blossom.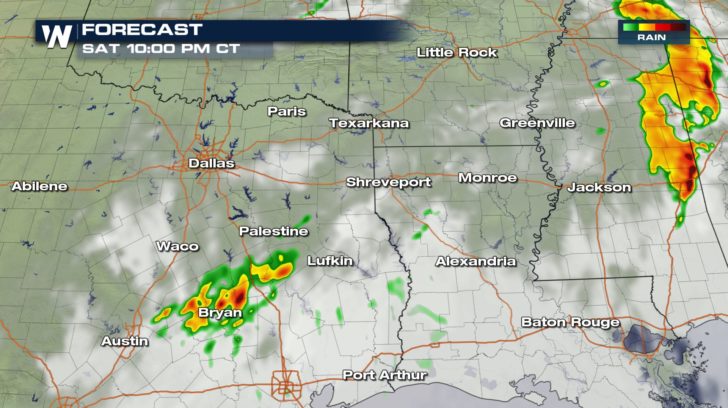 In fact, a "Slight Risk" of severe thunderstorms encompasses a large amount of real estate on Sunday.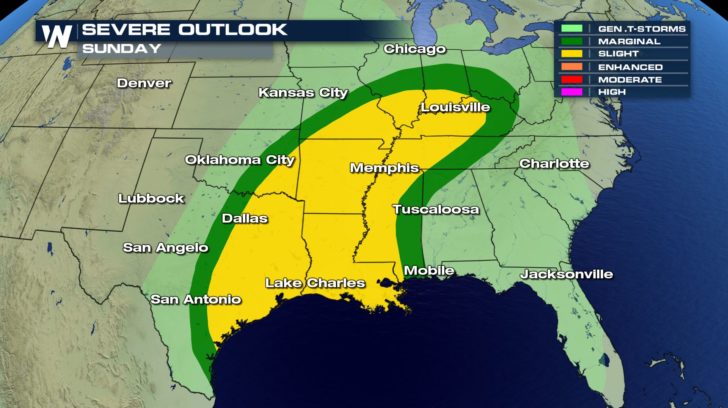 The reason for such a large area at risk of severe thunderstorms is partly due to a deep fetch of moisture from the Gulf of Mexico. Muggy air will be felt as far north as Michigan on Sunday.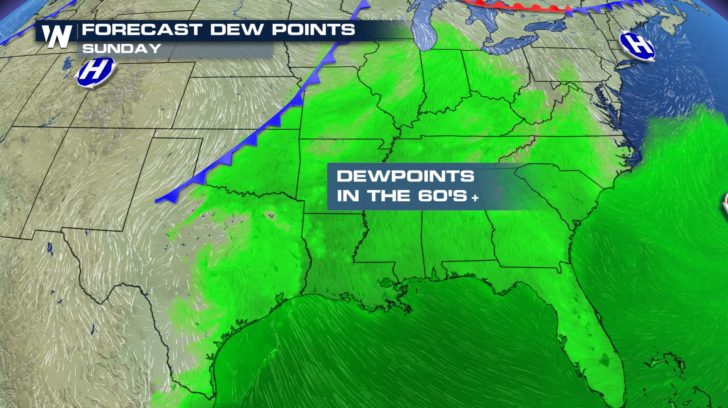 Humid air is less dense than dry air, so the atmosphere will be unstable. In other words, there will be lots of rising motion which further enhances thunderstorm development. Combine this with a cold front from the west and thunderstorms will ignite through the day. By lunchtime Sunday, expect a line of severe storms to push through eastern Texas once again. The main threat here will be damaging wind gusts along with a couple tornadoes.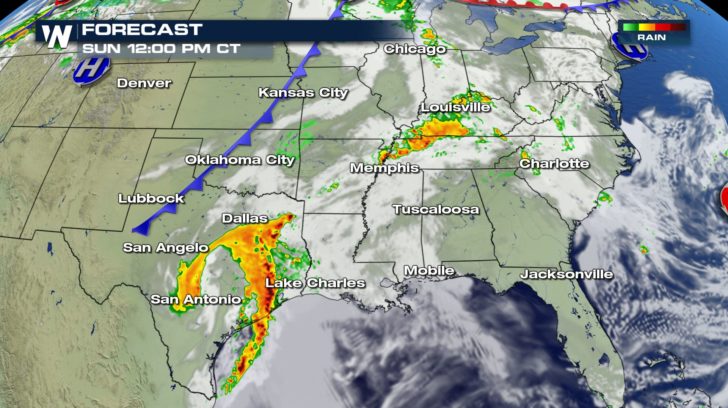 Strong storms will continue to push east of the Mississippi toward Sunday evening and night. The threat for strong wind gusts continue overnight as an area of low pressure strengthens over Texas.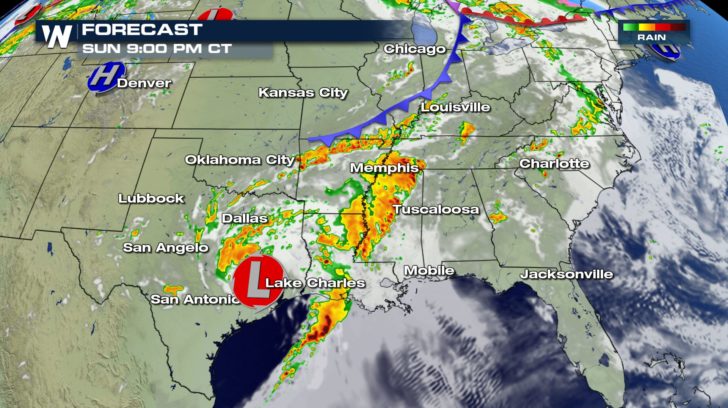 The focus for severe weather shifts east on Monday. Cities from Monroe to Atlanta will be at risk for damaging wind gusts, large hail and isolated tornadoes.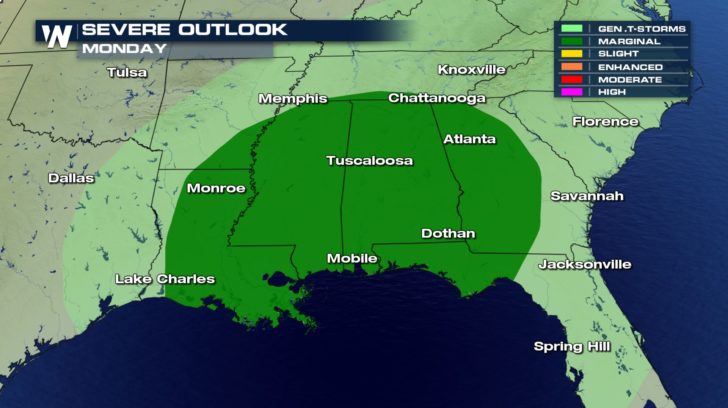 WeatherNation will continue to provide LIVE coverage through the weekend regarding this severe threat. https://twitter.com/WeatherNation/status/1114346988844277760 For WeatherNation: Meteorologist Nick Merianos