An enhanced risk of severe weather is in place for Iowa. Unlike what we typically see in the Midwest, these storms will be developing early in the morning on Tuesday as opposed to the afternoon. Some of the strongest storms will coincide with the morning commute in Iowa and Minnesota. Plan on a slow, and possibly, hazardous morning commute.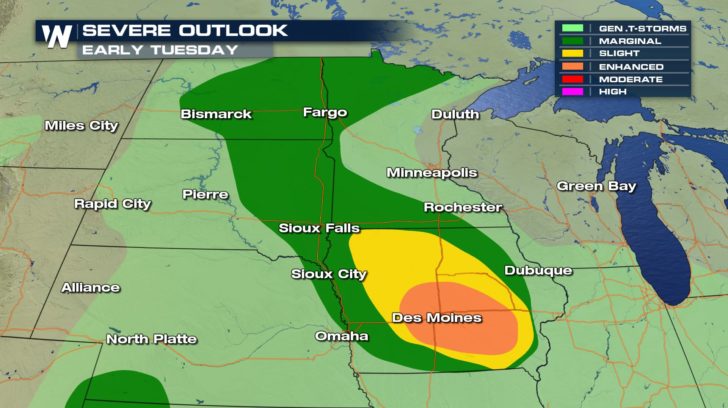 The primary concern will be for damaging winds, upwards of 70+ miles per hours around Des Moines.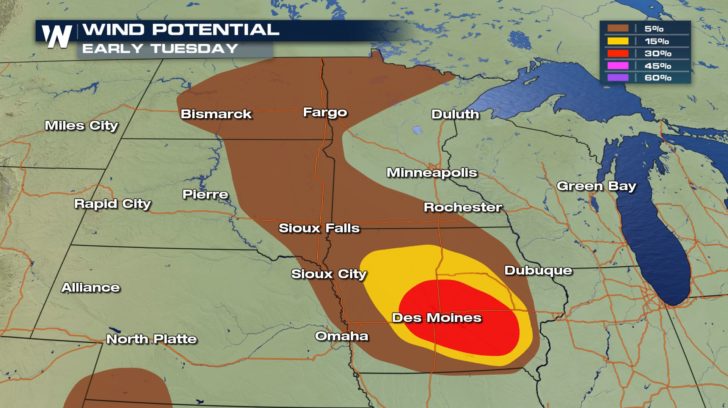 Some large hail is also possible within storms overnight and before dawn on Tuesday.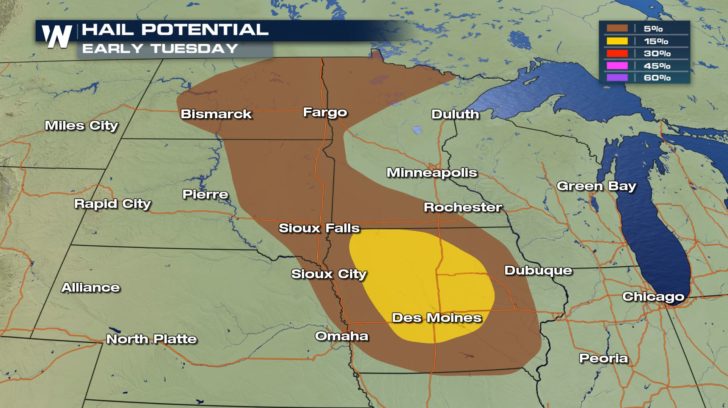 Storms will begin to flare up after midnight. Notice the colors on the forecast. The dark reds are an indication of the rain intensity. Rainfall rates of 1 to 2 inches per hour are possible.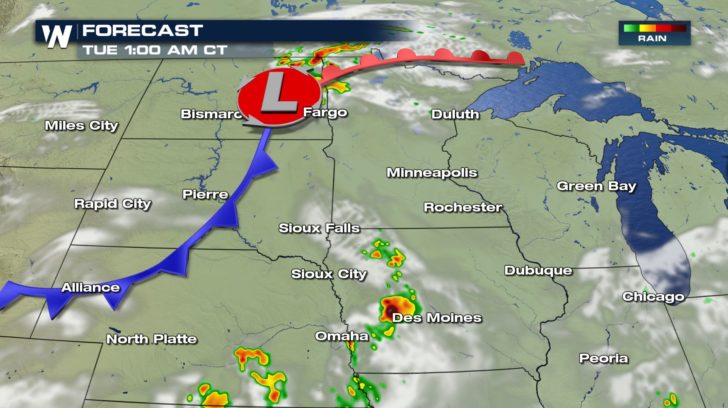 Large complexes of storms will develop in Minnesota and Iowa before sunrise on Tuesday.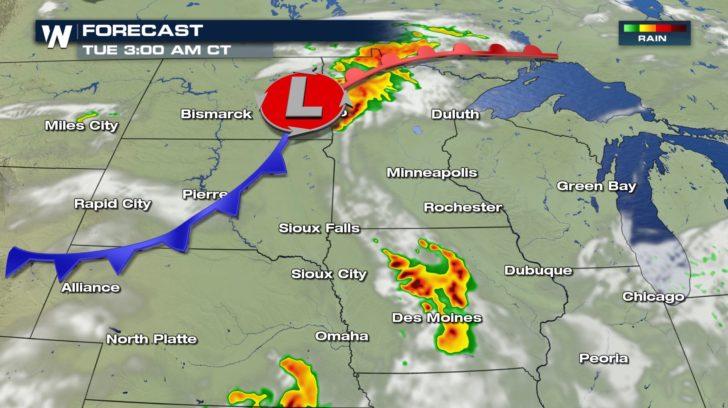 The morning rush hour will be rough for some. Try to leave before the storms or wait until they pass.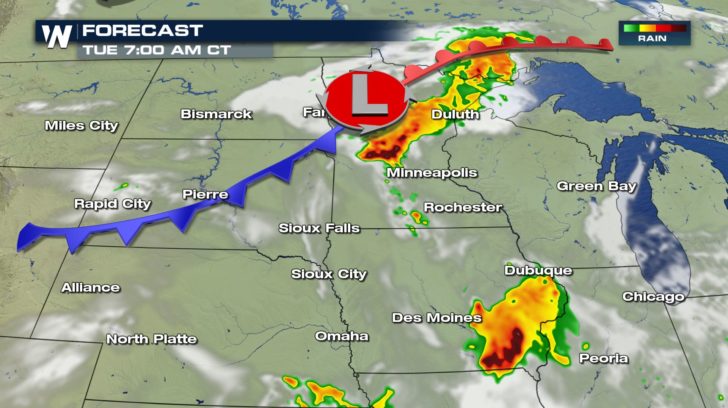 Storm chances will then continue throughout the rest of the day on Tuesday. Here's the severe outlook for midday and Tuesday afternoon. The strongest storms will move through central Illinois and into Indiana. Severe thunderstorm chances extend from Wyoming all the way to the Mid-Atlantic.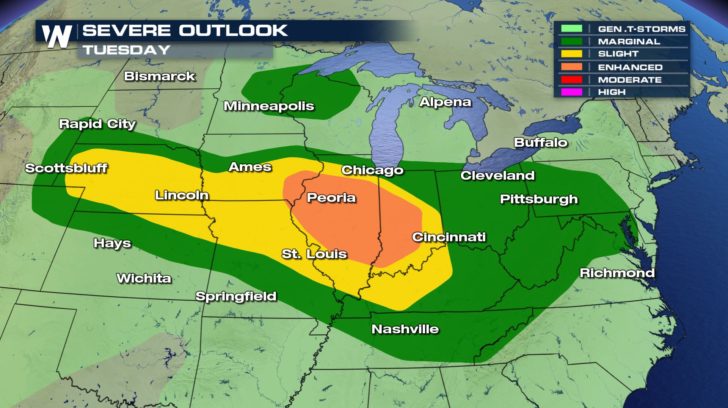 After Tuesday's enhanced severe risk, conditions will dry up some for the folks in central Illinois.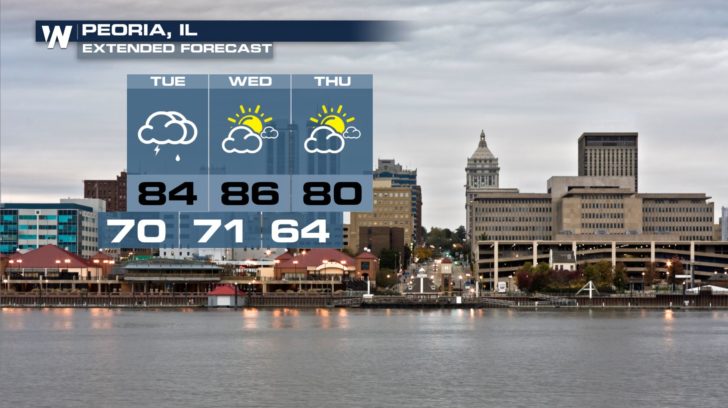 The same cannot be said though for St. Louis. A wet and stormy forecast continues for several days.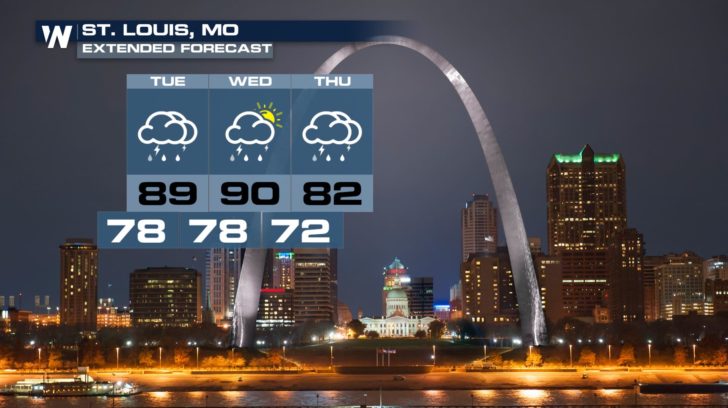 Be sure to have a way of getting alerts overnight that would wake you up if severe storms move through your neighborhood overnight. Follow along with WeatherNation on-air and across our social media platforms for more updates. -Meteorologist Viki Knapp