A low pressure system and associated cold front will be sweeping through the Northeast Sunday and bring the chance for showers and storms.  Some storms could be severe with all modes of severe weather in the forecast today.  Here is the very latest.
Severe Outlook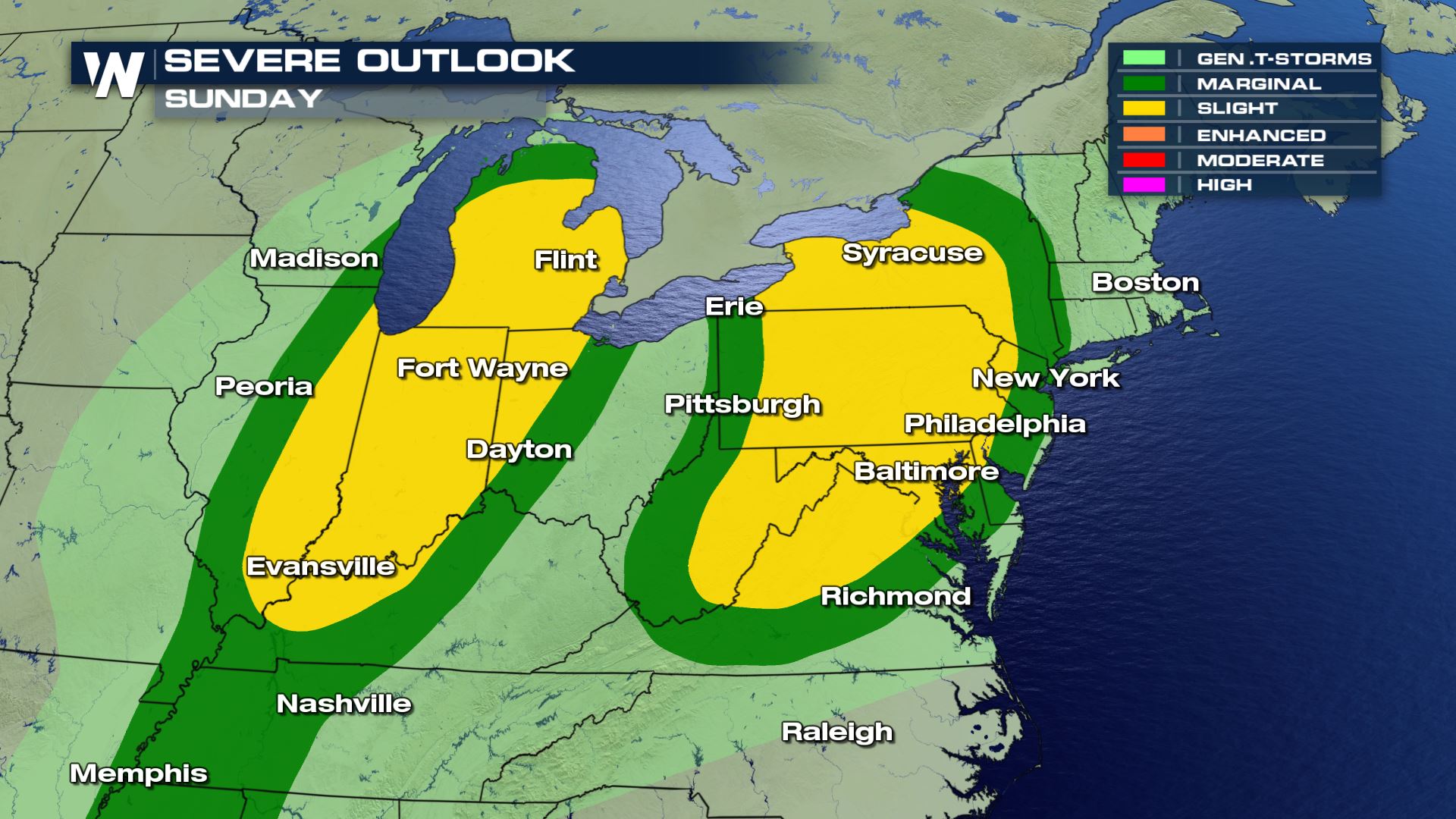 Scattered severe storms are likely today from eastern Illinois to eastern New York State.  These are the areas that could have some of the strongest storms later today.
Severe Risks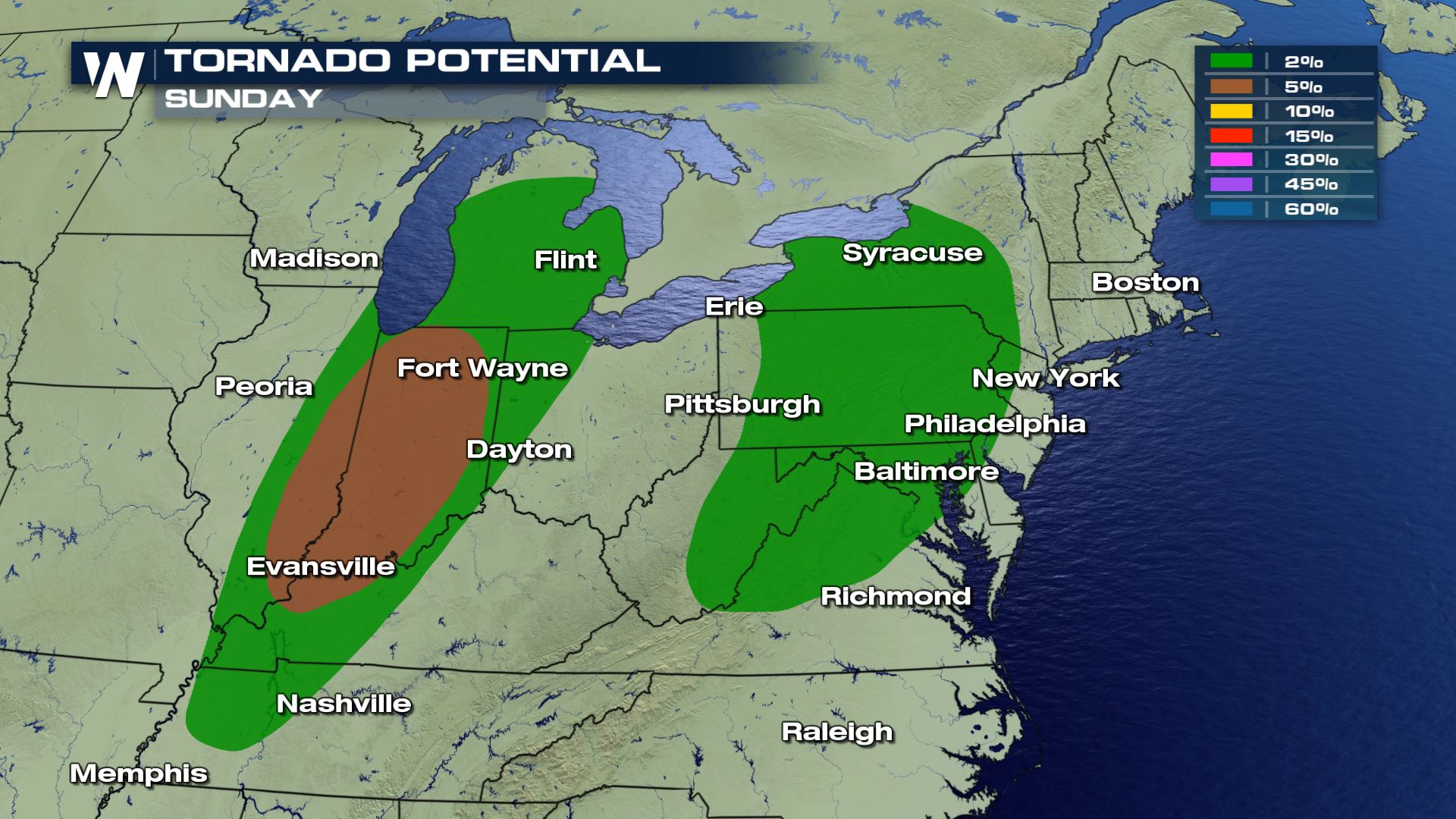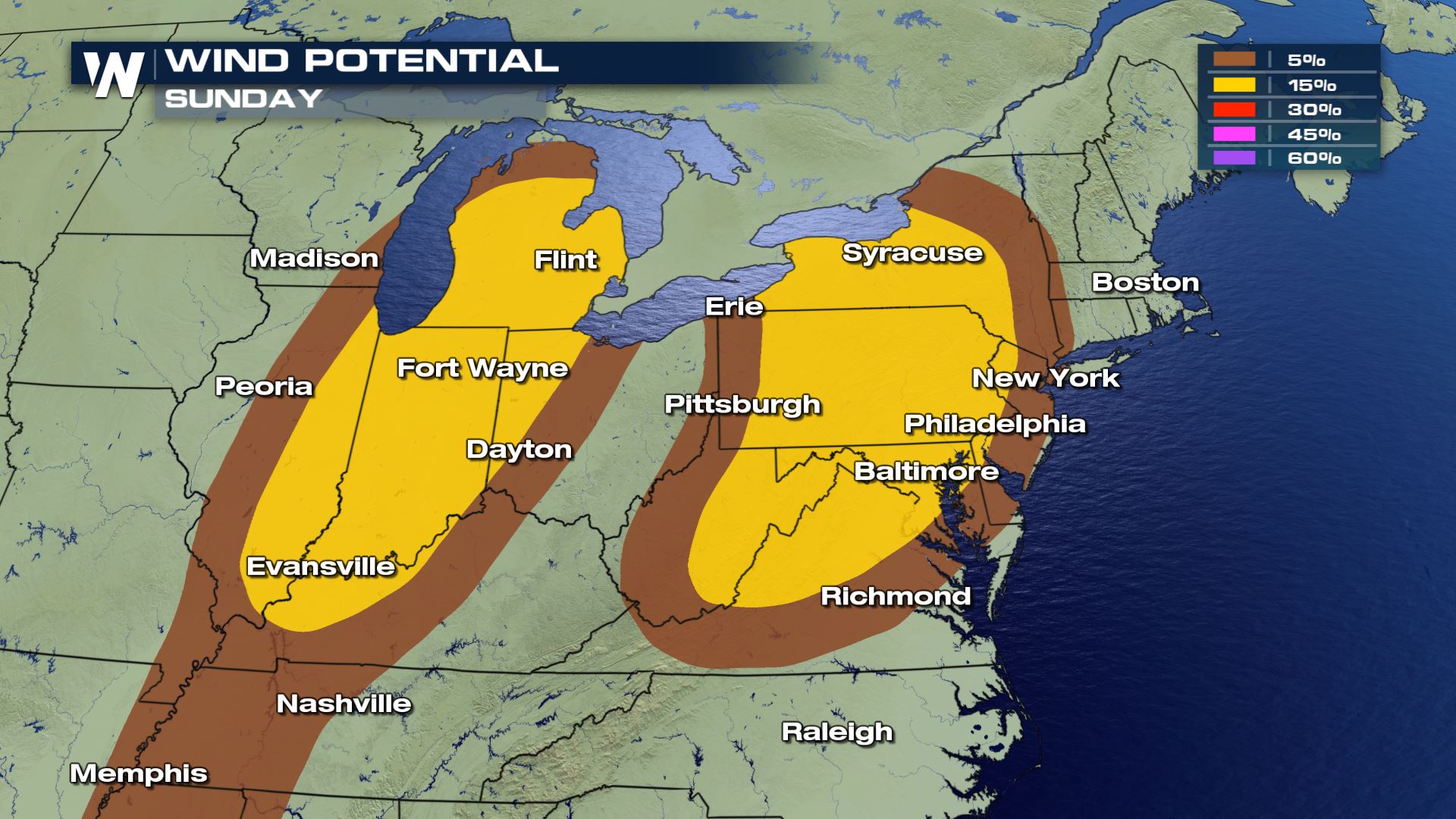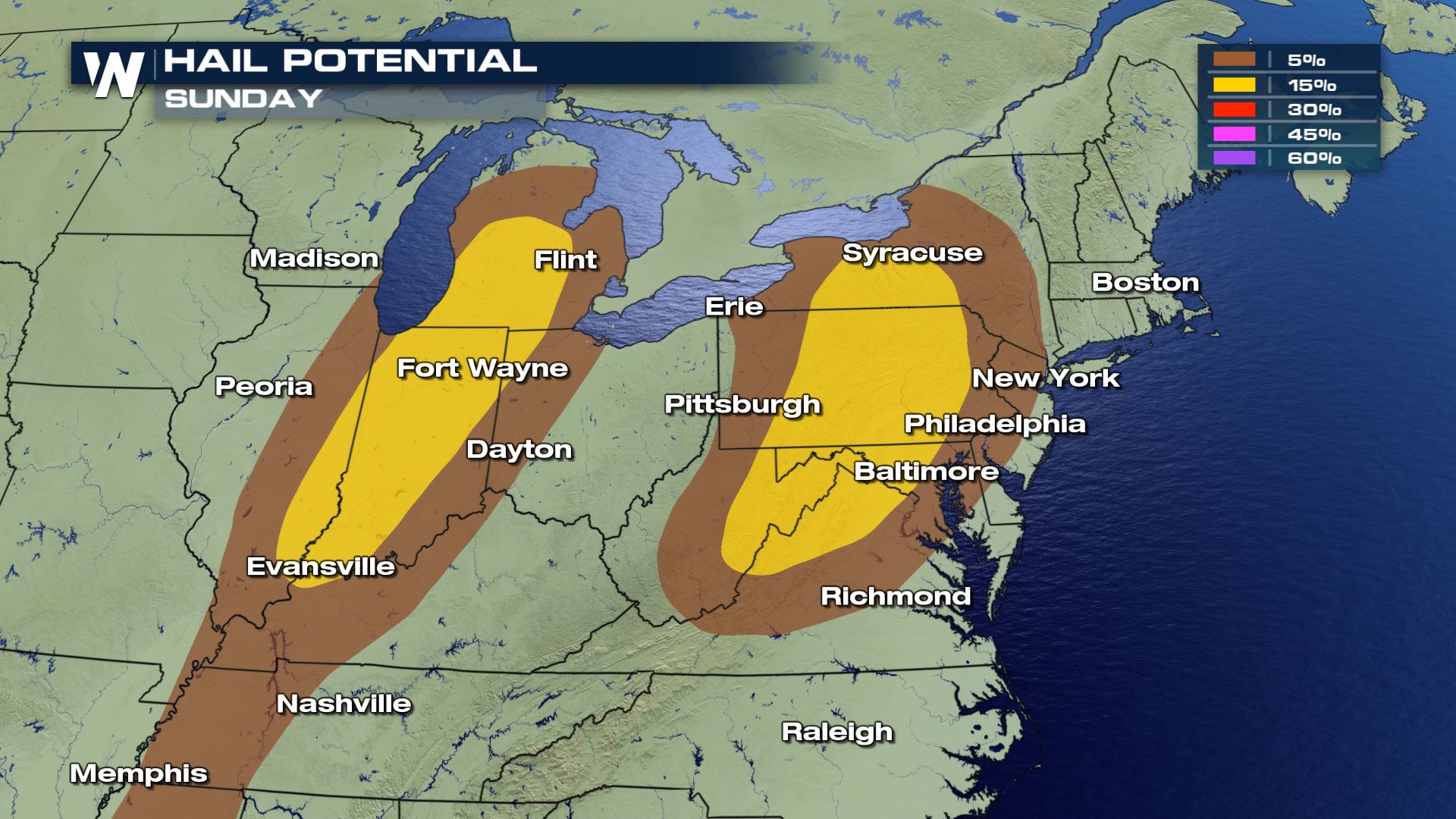 Tornadoes, large hail and damaging winds will all be possible with today's forecast.  The highest risk of tornadoes will be over areas of Indiana and Illinois.
Forecast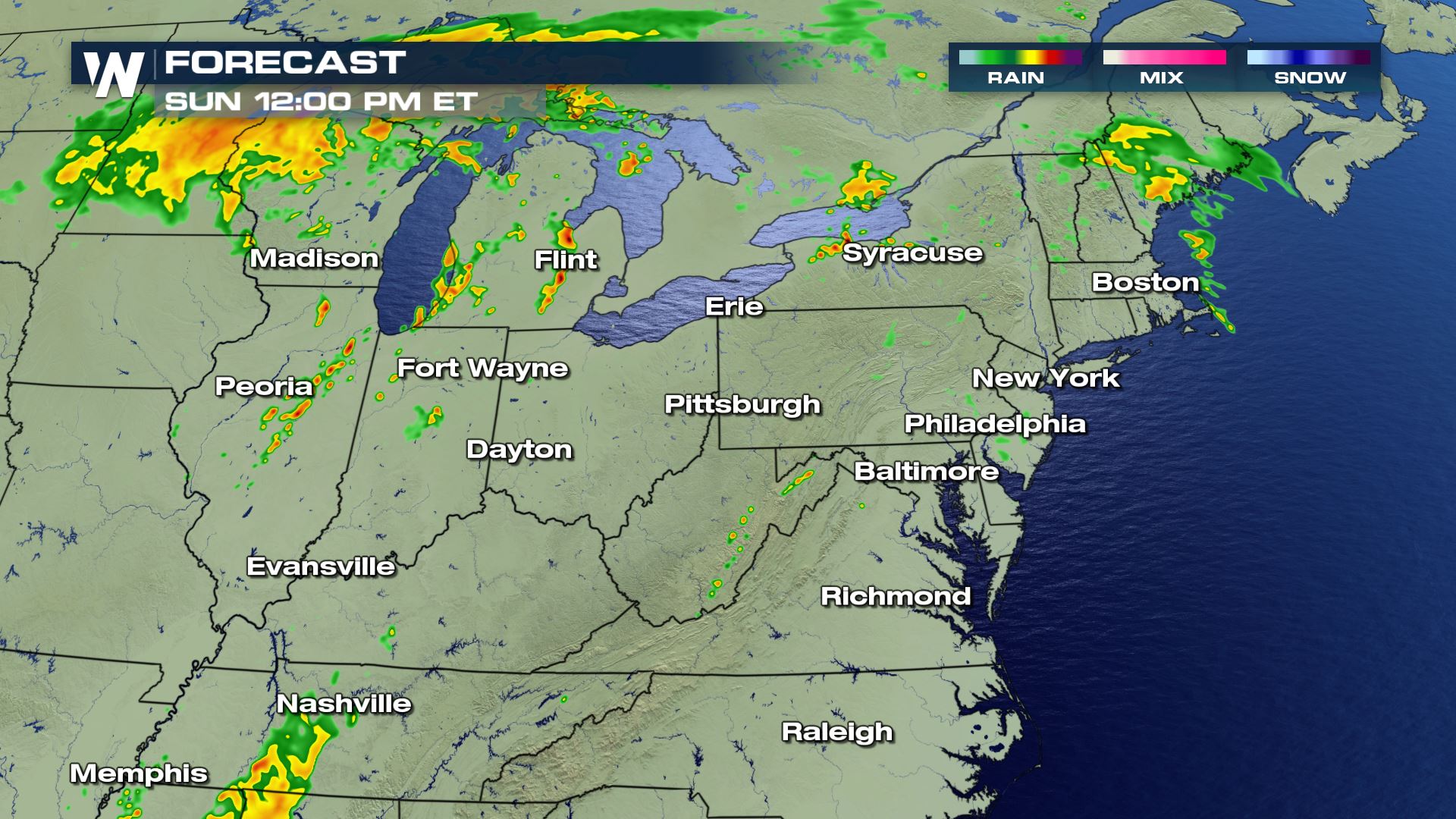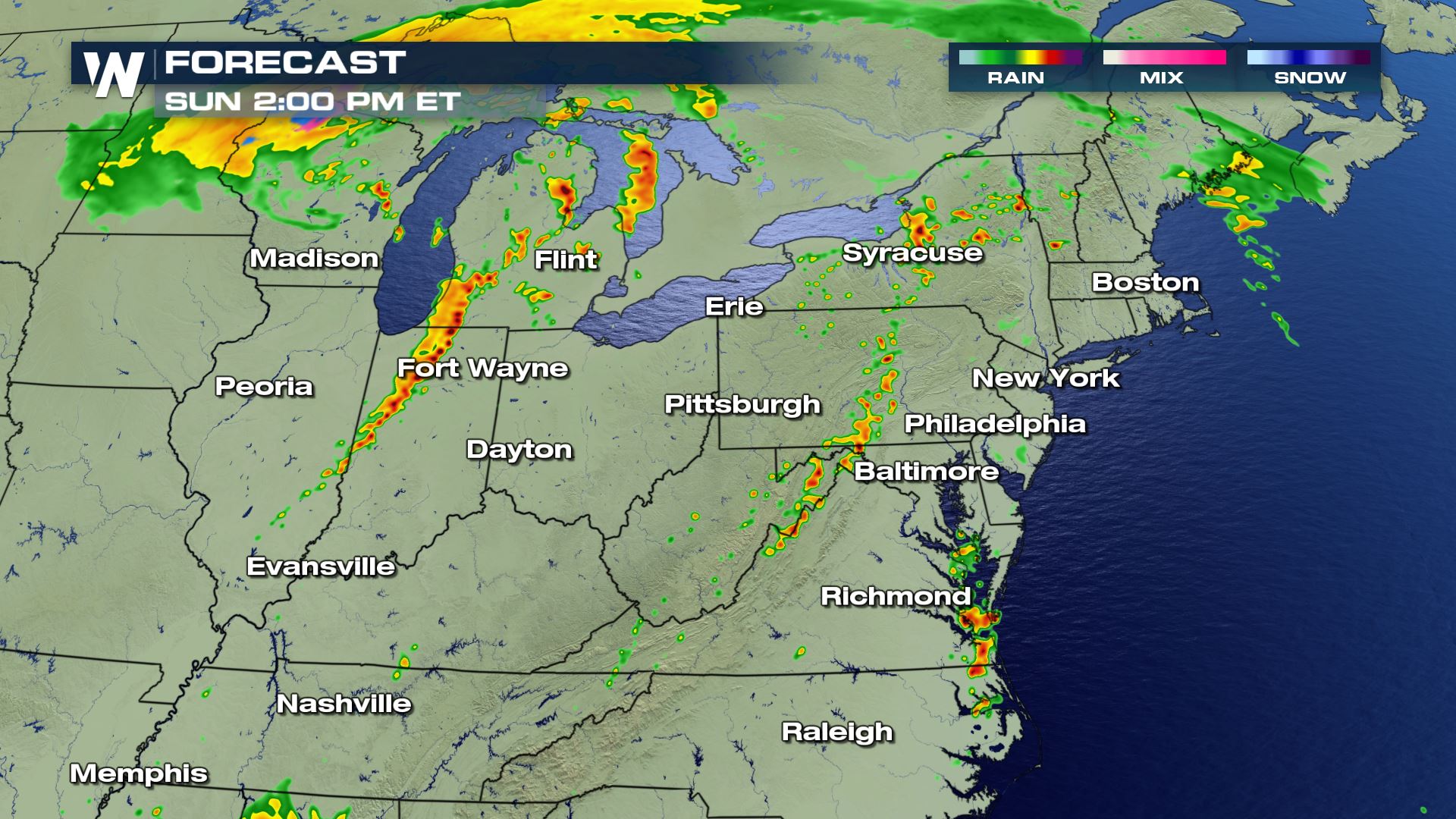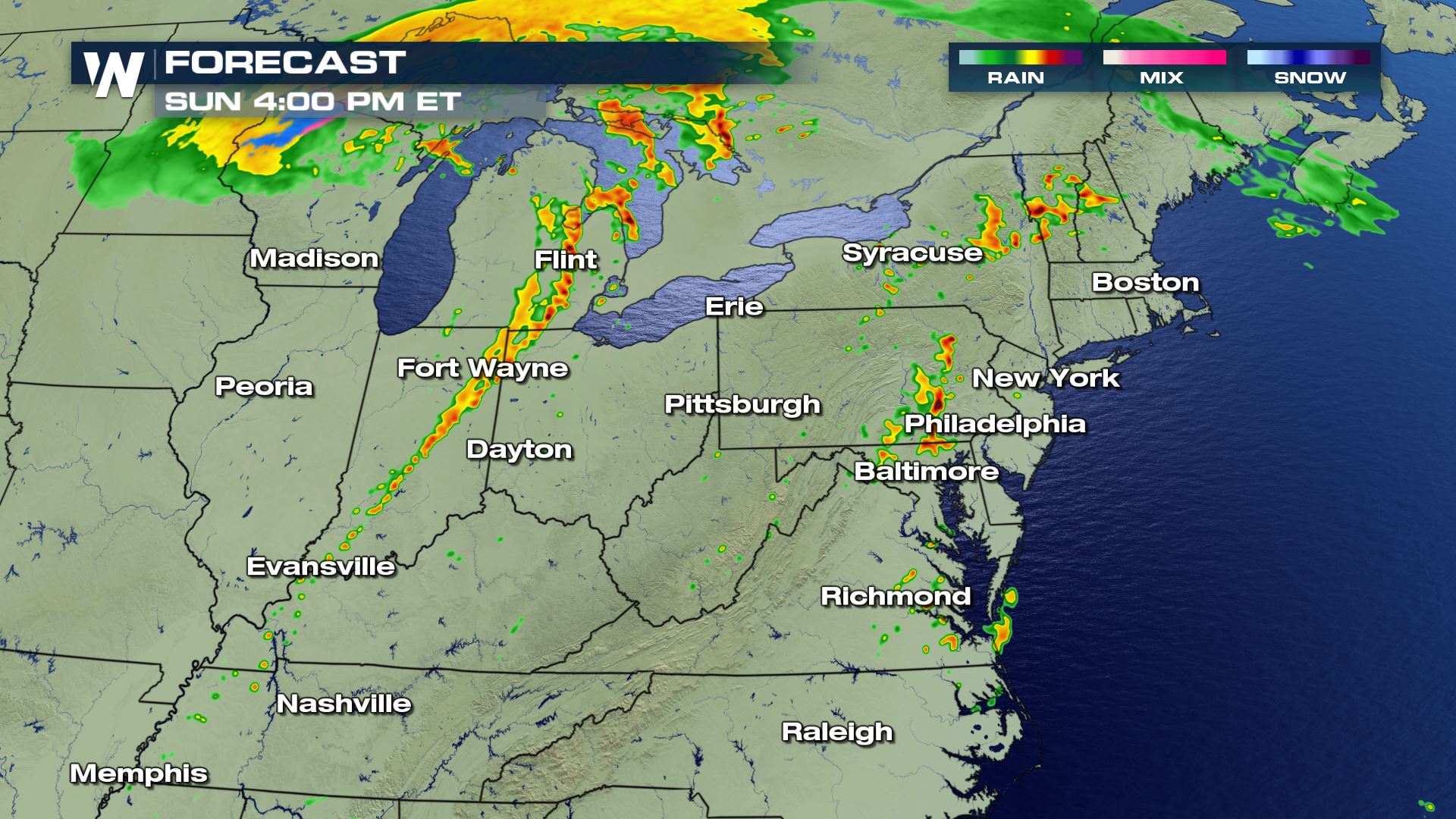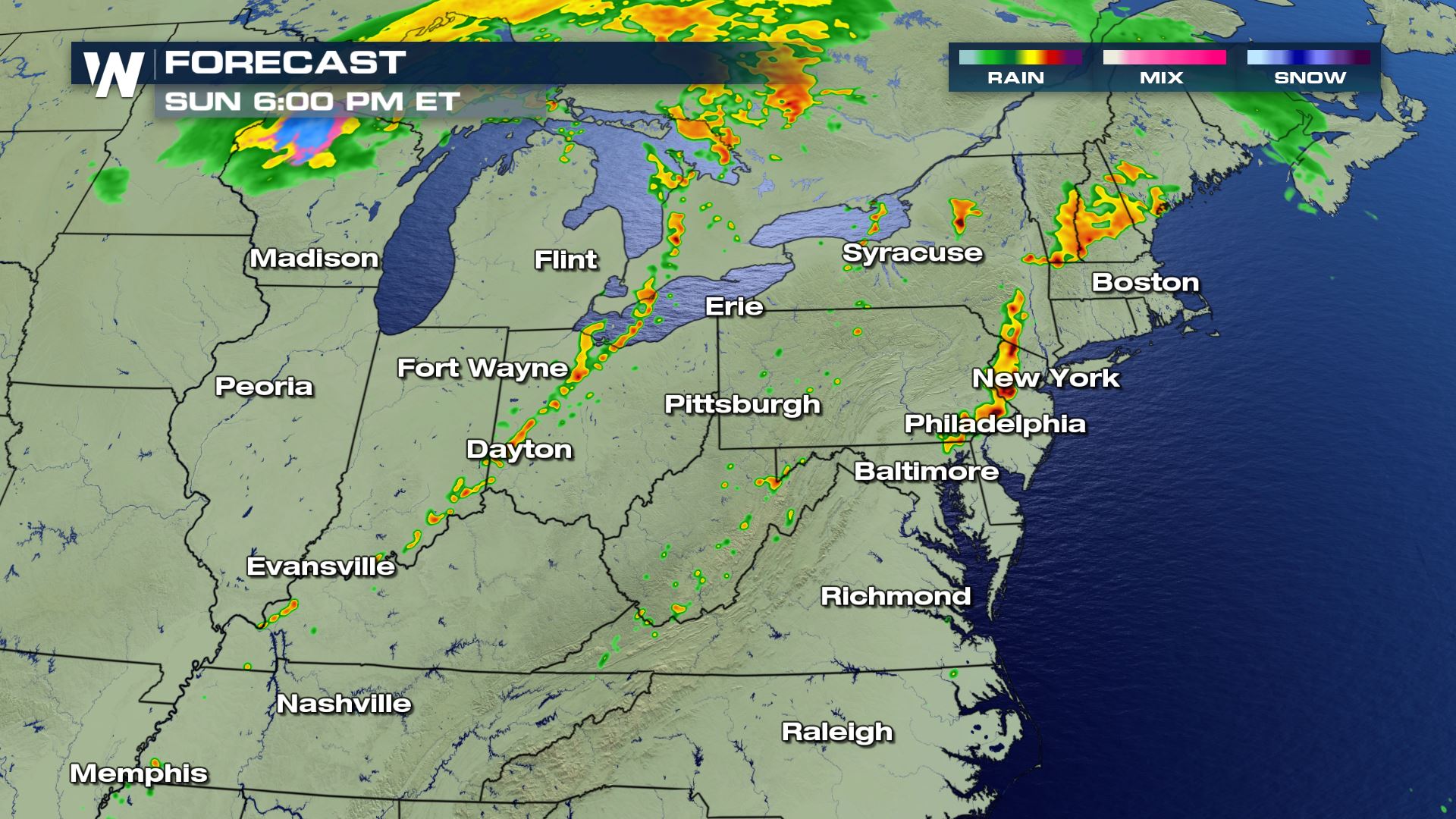 The latest timing of today's storms will be through the late morning and into the evening hours.  Areas from Illinois to Ohio will likely see the risk of severe weather first before it becomes higher out East.  Keep checking with
WeatherNation
for more updates!