There will be a chance for strong to severe storms over parts of the Mississippi Valley today with the threat of large hail, damaging winds and tornadoes.   Missouri and Arkansas will likely see the highest chance of severe weather from St. Louis down to Fort Smith.  Here is the very latest.
Severe Outlook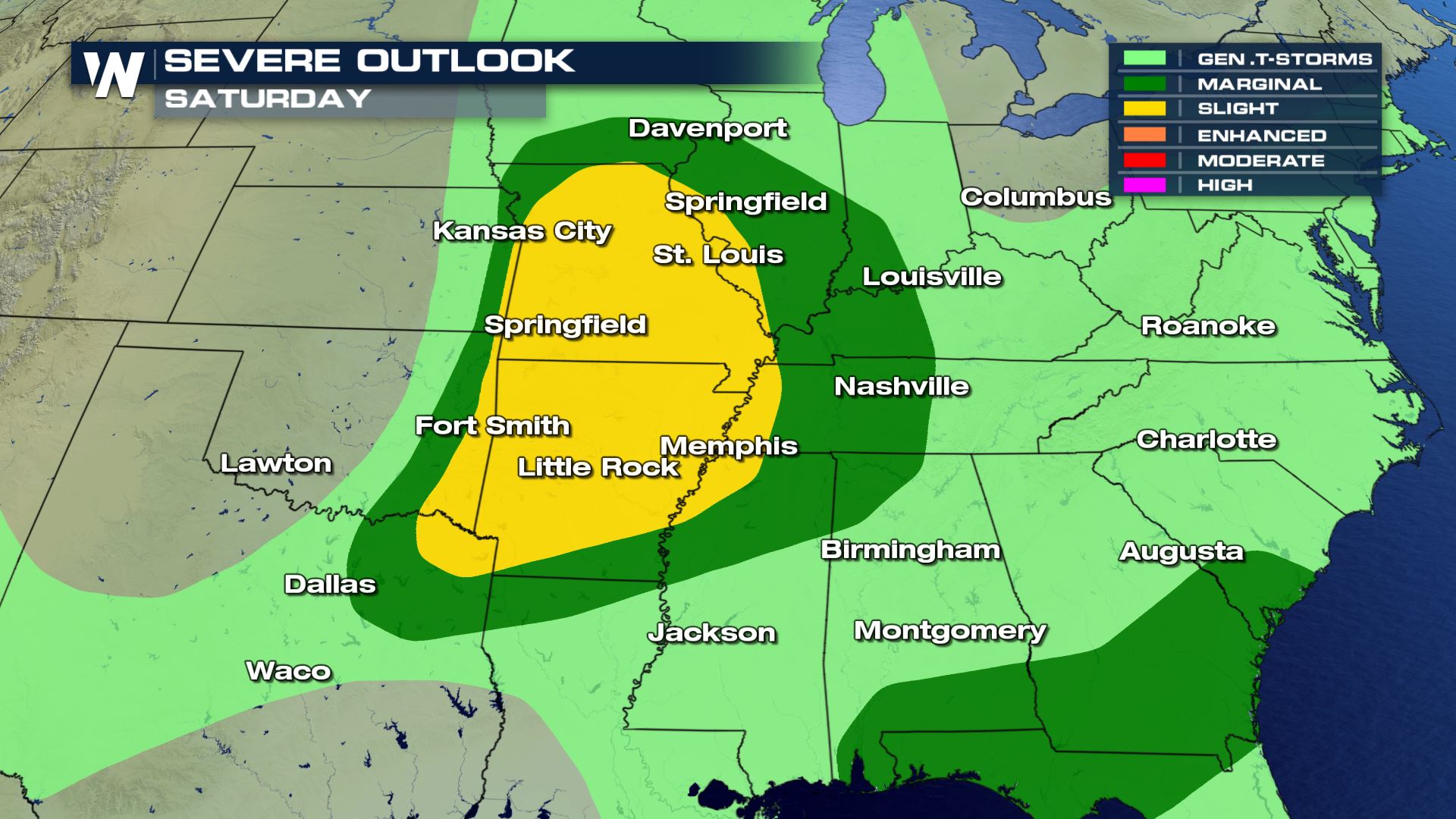 A slight risk of severe today for cities like Springfield, Missouri and Little Rock Arkansas.  All modes of severe weather will be possible with large hail, damaging winds and a few tornadoes.
Severe Set-Up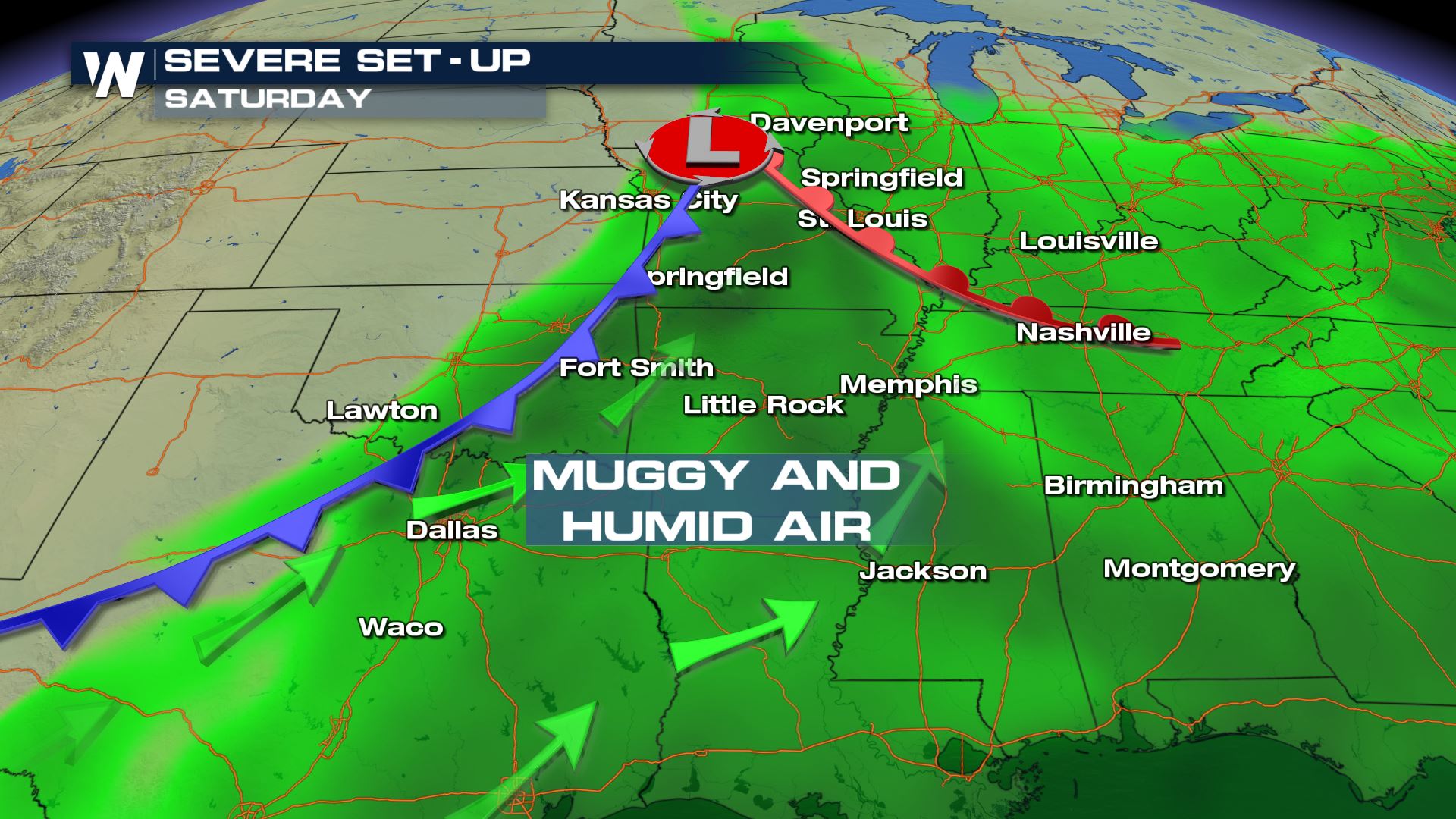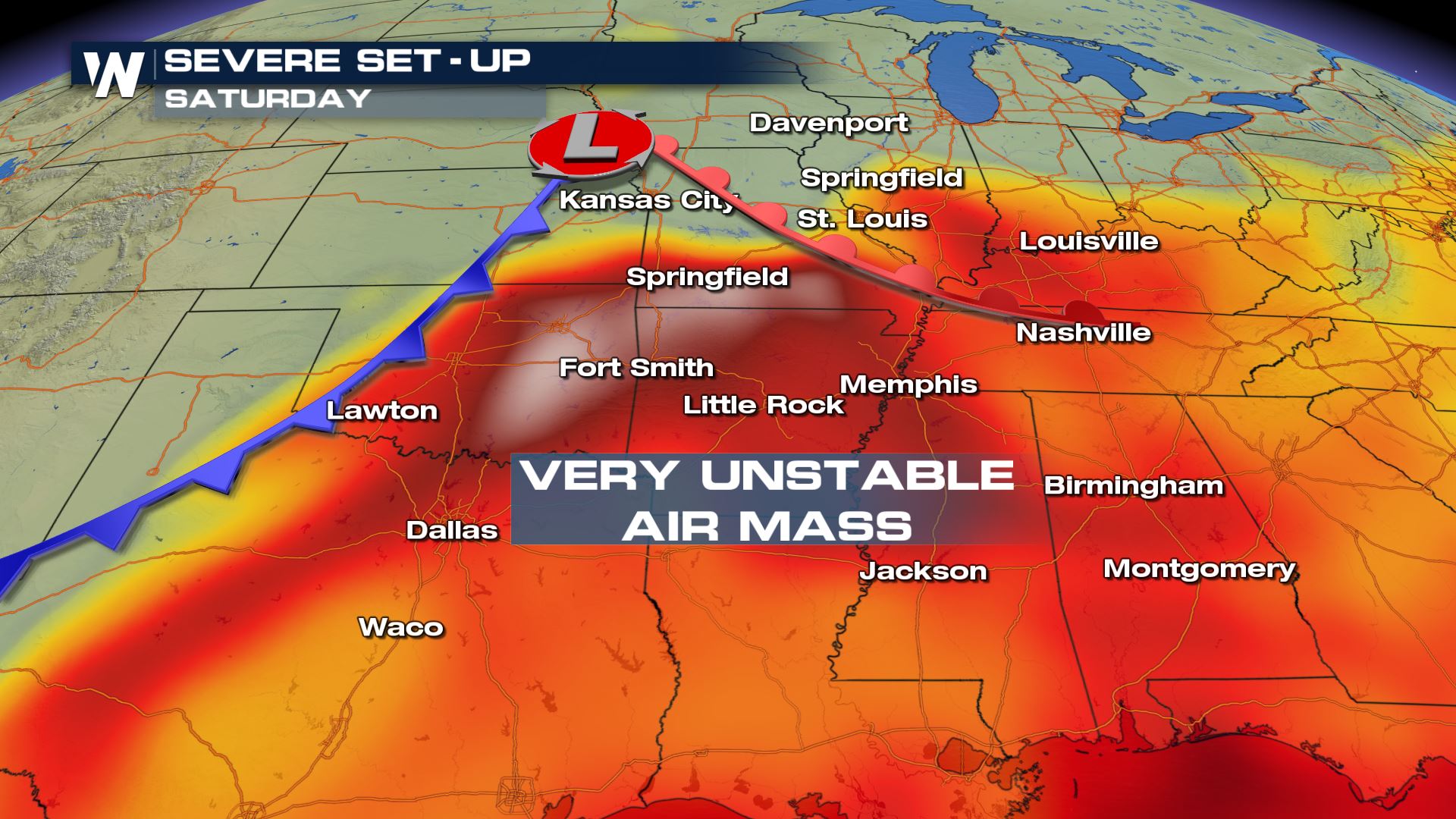 Very warm and muggy conditions along with an extremely unstable air mass will be the main ingredients for today severe risk.  The cold front sweeping through the Plains will provide the lift needed for the storms to fire up.
Forecast Timing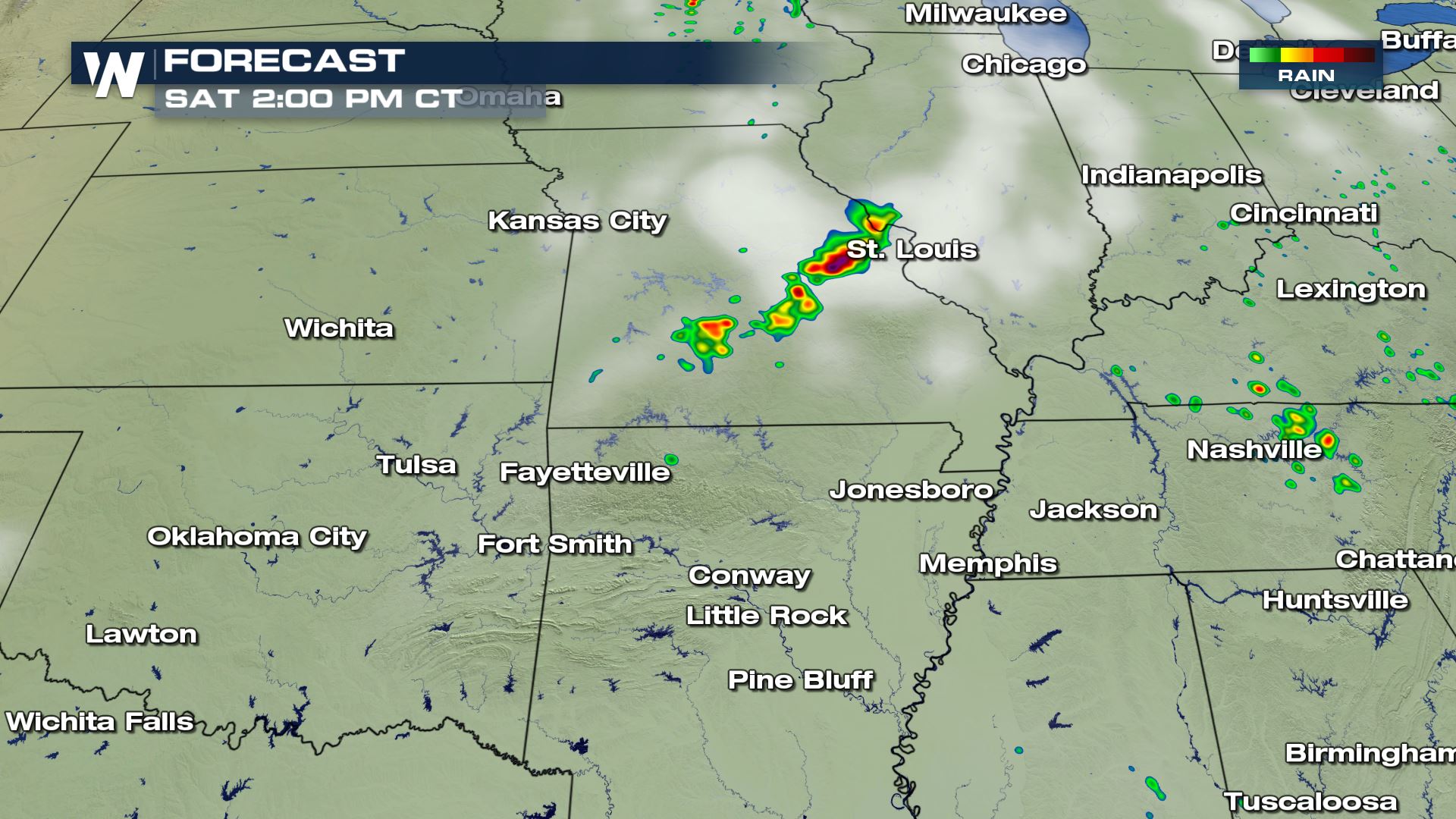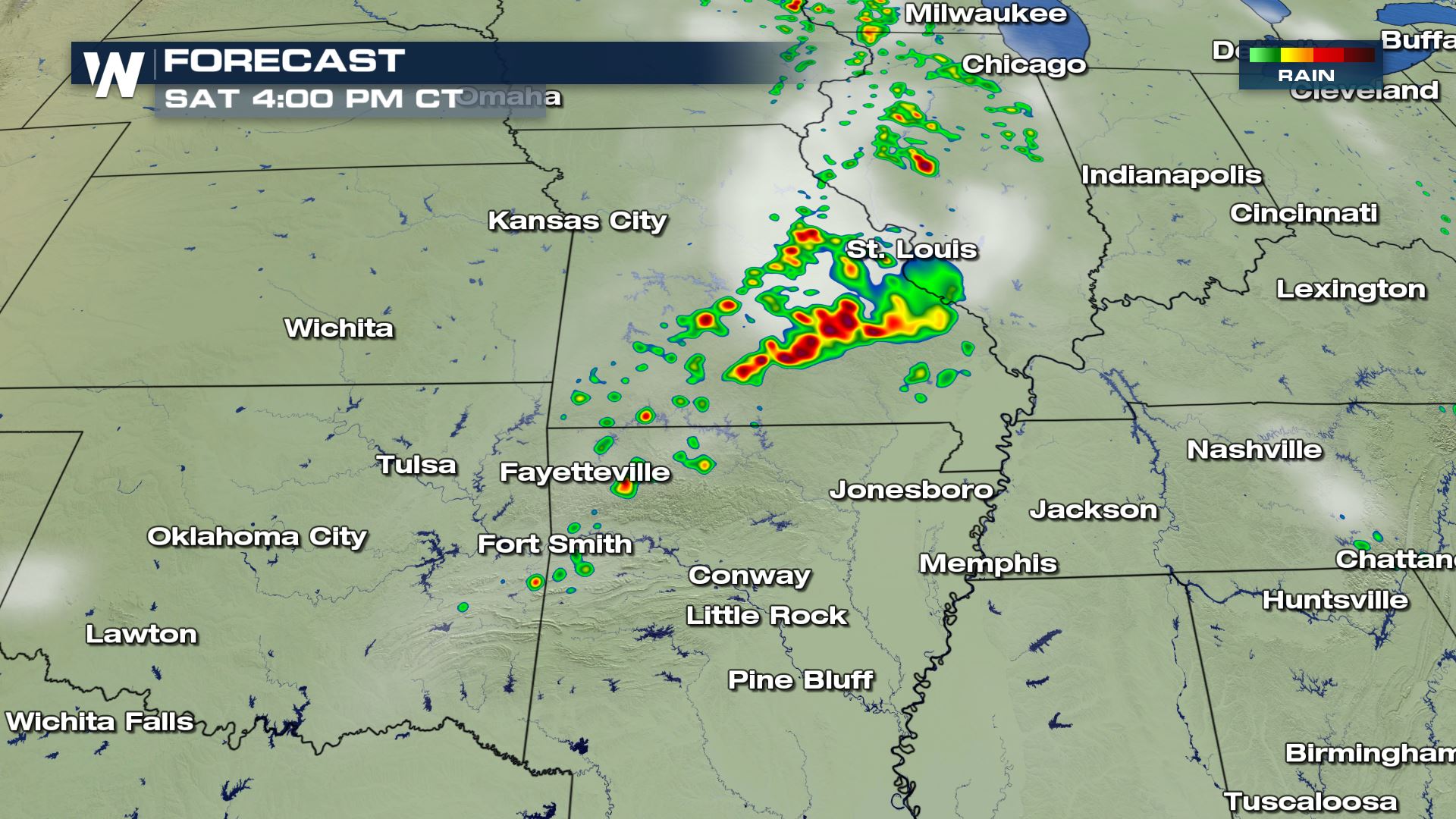 The timing for today's severe storms will be for the late afternoon and early evening.  Now there are some strong storms moving through Missouri this morning and that could play into the severe chances this afternoon...possibly lowering them.  Stay tuned.
Meteorologist Patrick Crawford