ACTIVE WEATHER SETUP
---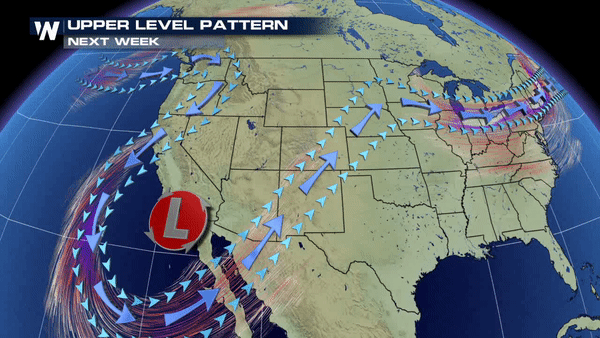 A low pressure system sitting in the southwest will stream in plenty of moisture from the Pacific into areas like New Mexico and Texas over the next few days. This will help fuel up plenty of thunderstorms as we head into our work week.
SEVERE WEATHER RISK
---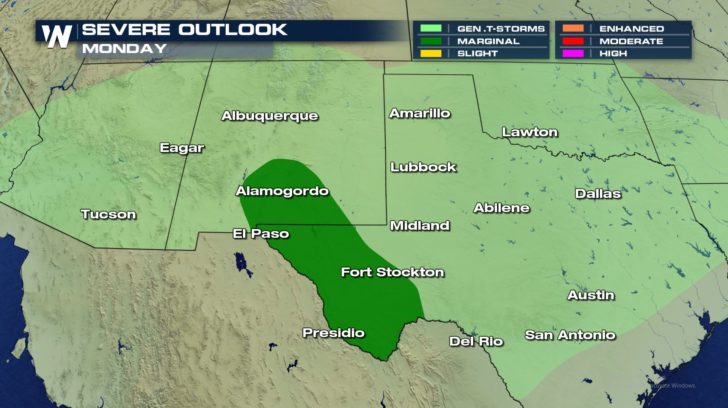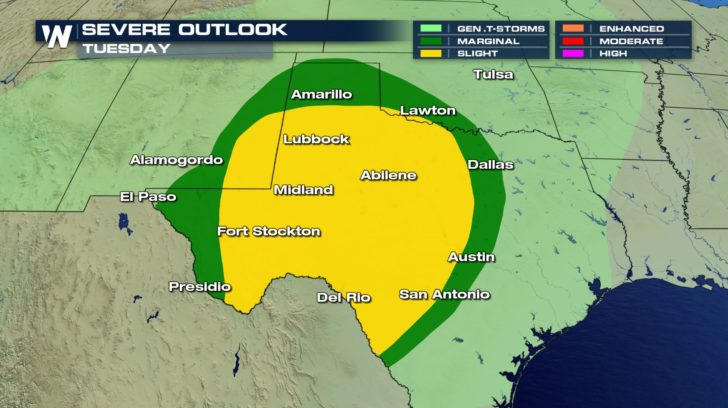 The thunderstorms will ramp up Monday and Tuesday where we have a threat of severe weather. Scattered severe thunderstorms will be possible Tuesday for cities like Lubbock, Abilene, Midland, and Fort Stockton.
FORECAST
---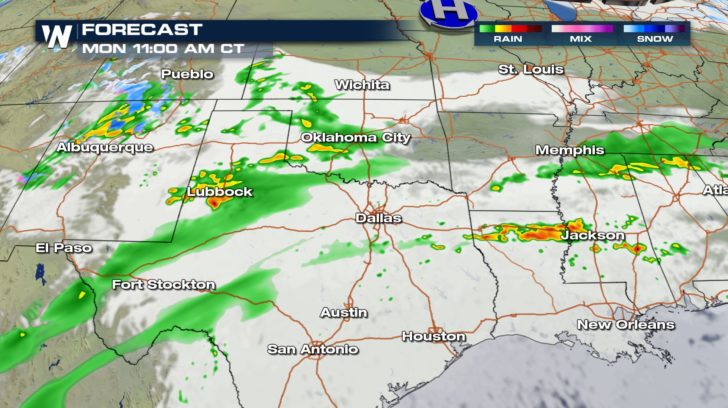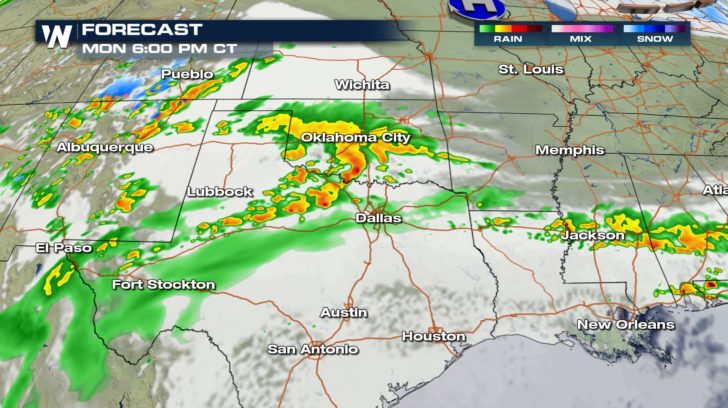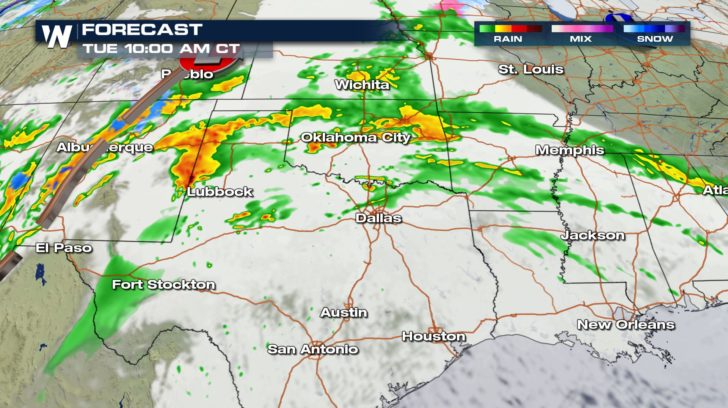 PRECIPITATION FORECAST
---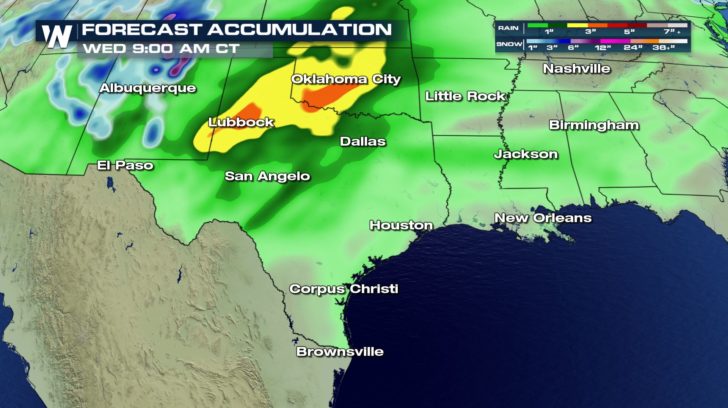 Rain will be quite heavy and consistent over the next several days. Rainfall totals could reach up to 4 inches for northern Texas and Oklahoma. This could potentially lead to flooding, as well. Make sure to stay weather aware over the next few days, and remember, if you see flooding turn around, don't drown.