[
Drone footage of damage in Clayton, Ohio after a tornado moved through the area Monday night. From Jack Bulach
] Severe thunderstorms continued to produce damage  through the Memorial Day weekend in the Plains and Ohio Valley. More severe weather is likely on Wednesday from the southern Plains to the Jersey Shore. An enhanced risk has been posted from the
Storm Prediction Center
near the Mason-Dixon line and from southern Missouri to Dallas, Texas.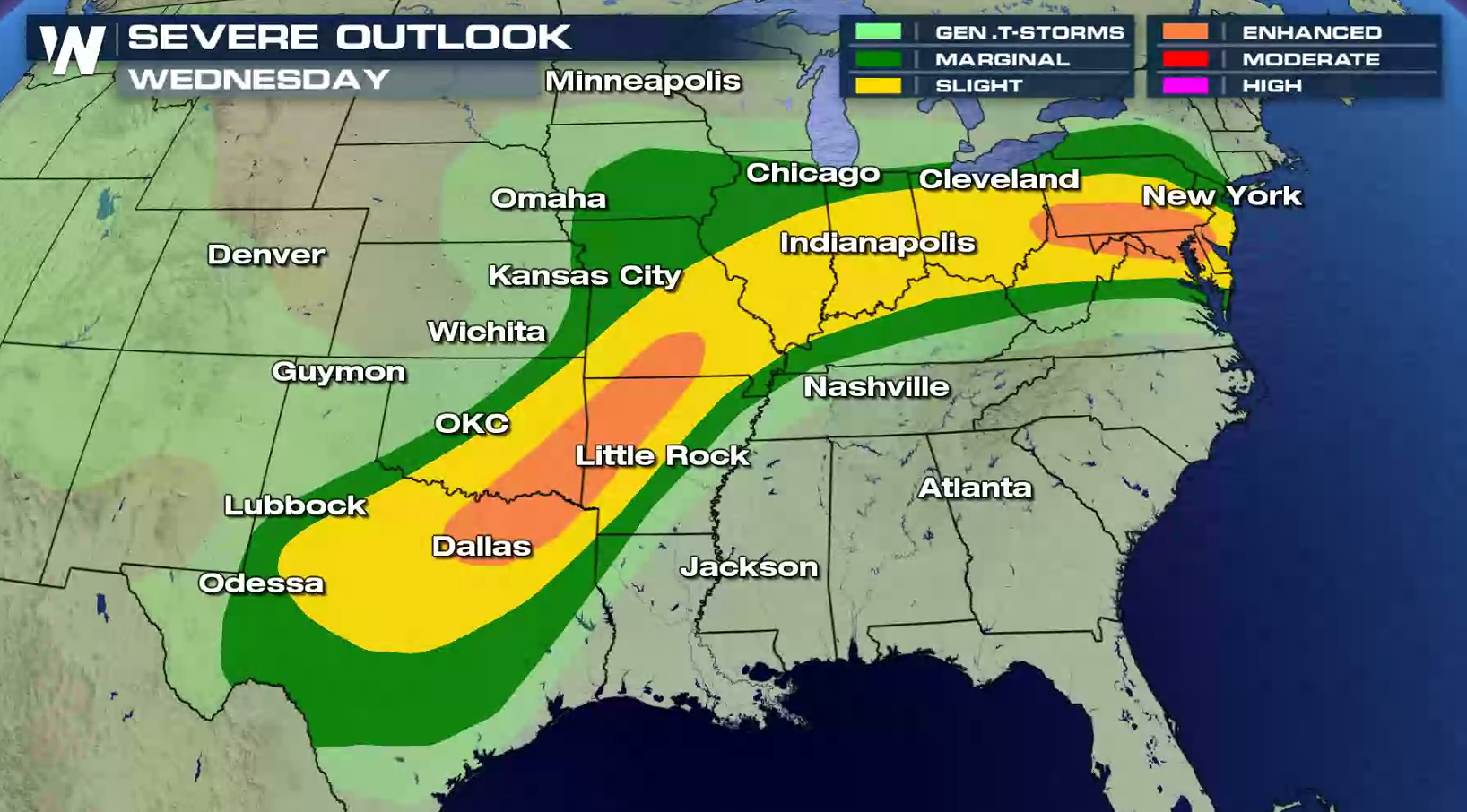 Clusters of severe thunderstorms will be focused ahead of a cold front in the central and southern Plains, and south of a warm front from the Ohio Valley to the Middle Atlantic. Damaging winds, large hail, and isolated tornadoes are possible, especially in the enhanced risk areas.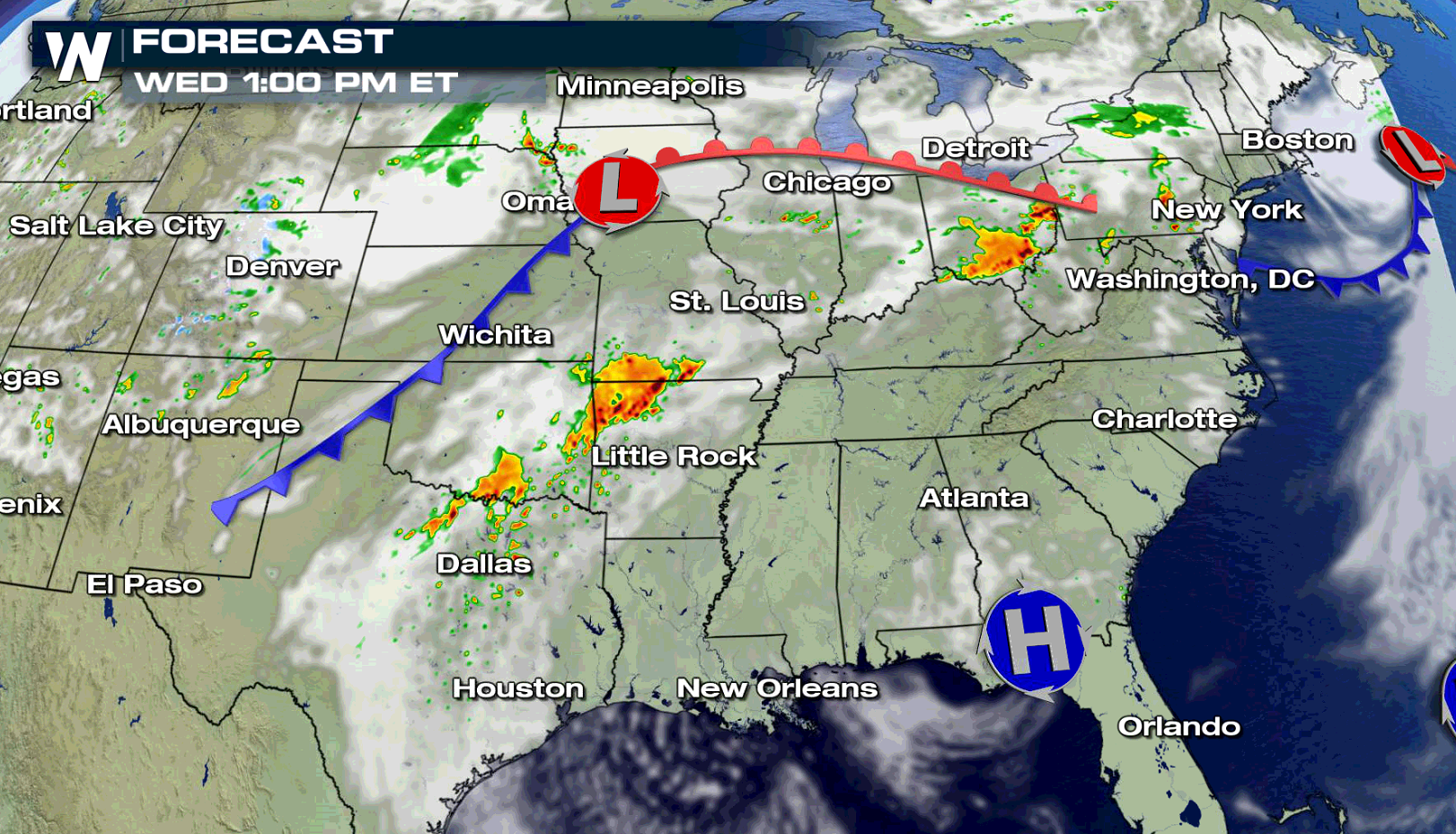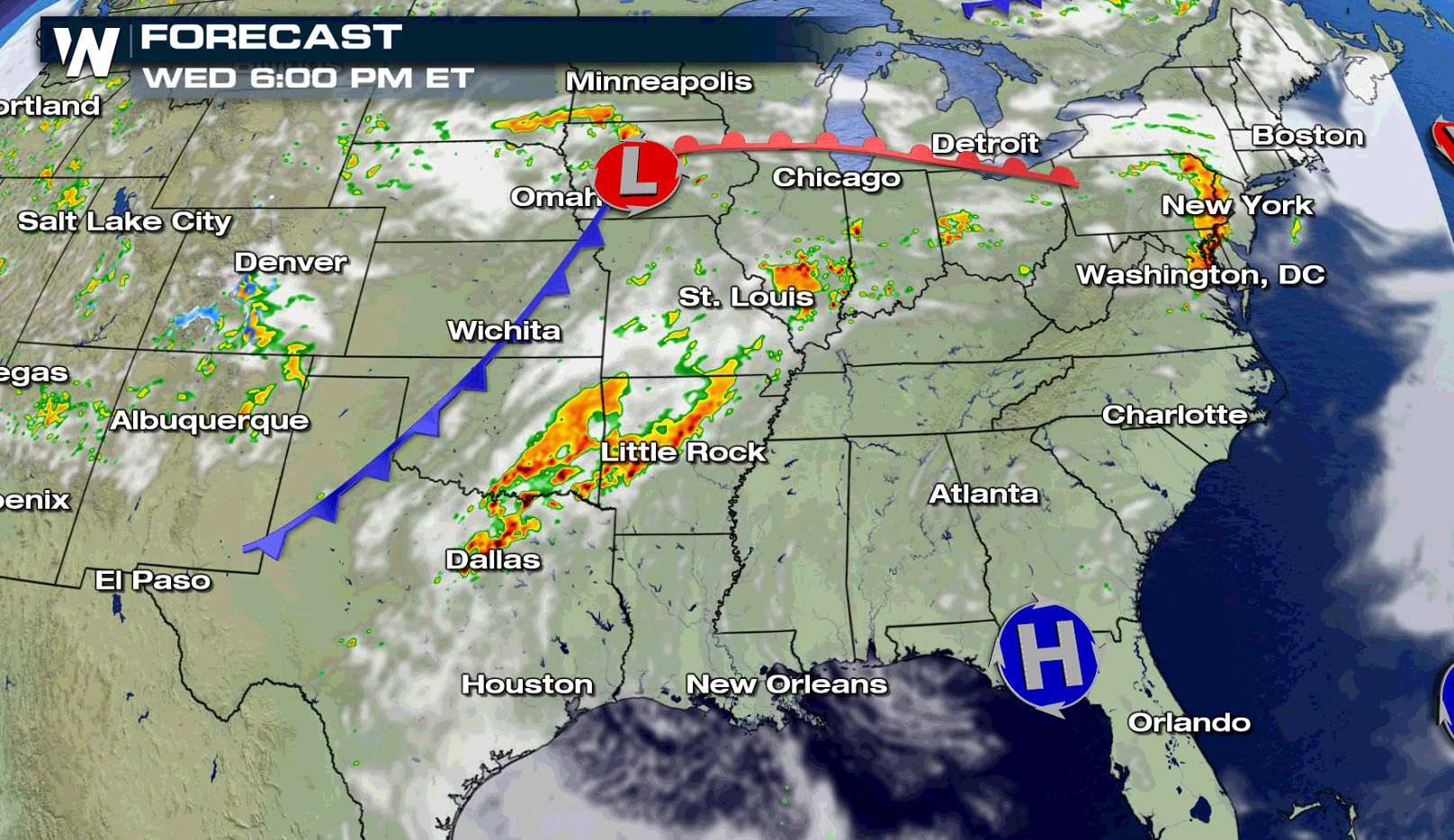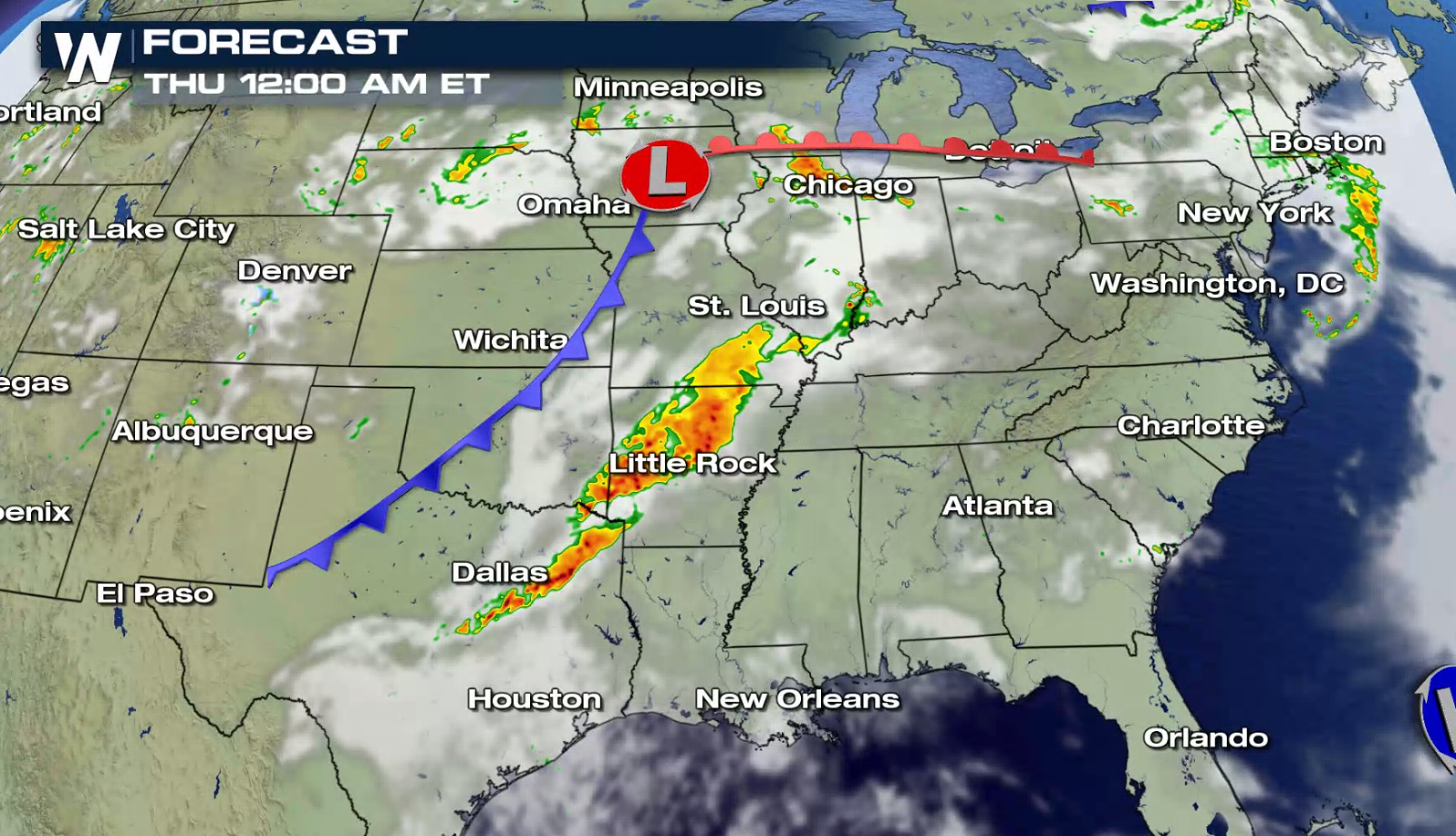 On Thursday, there is a marginal risk for severe thunderstorms from central Ohio to Delaware. Energy in the atmosphere looks weaker, so overall coverage and intensity of storms is expected to be lower.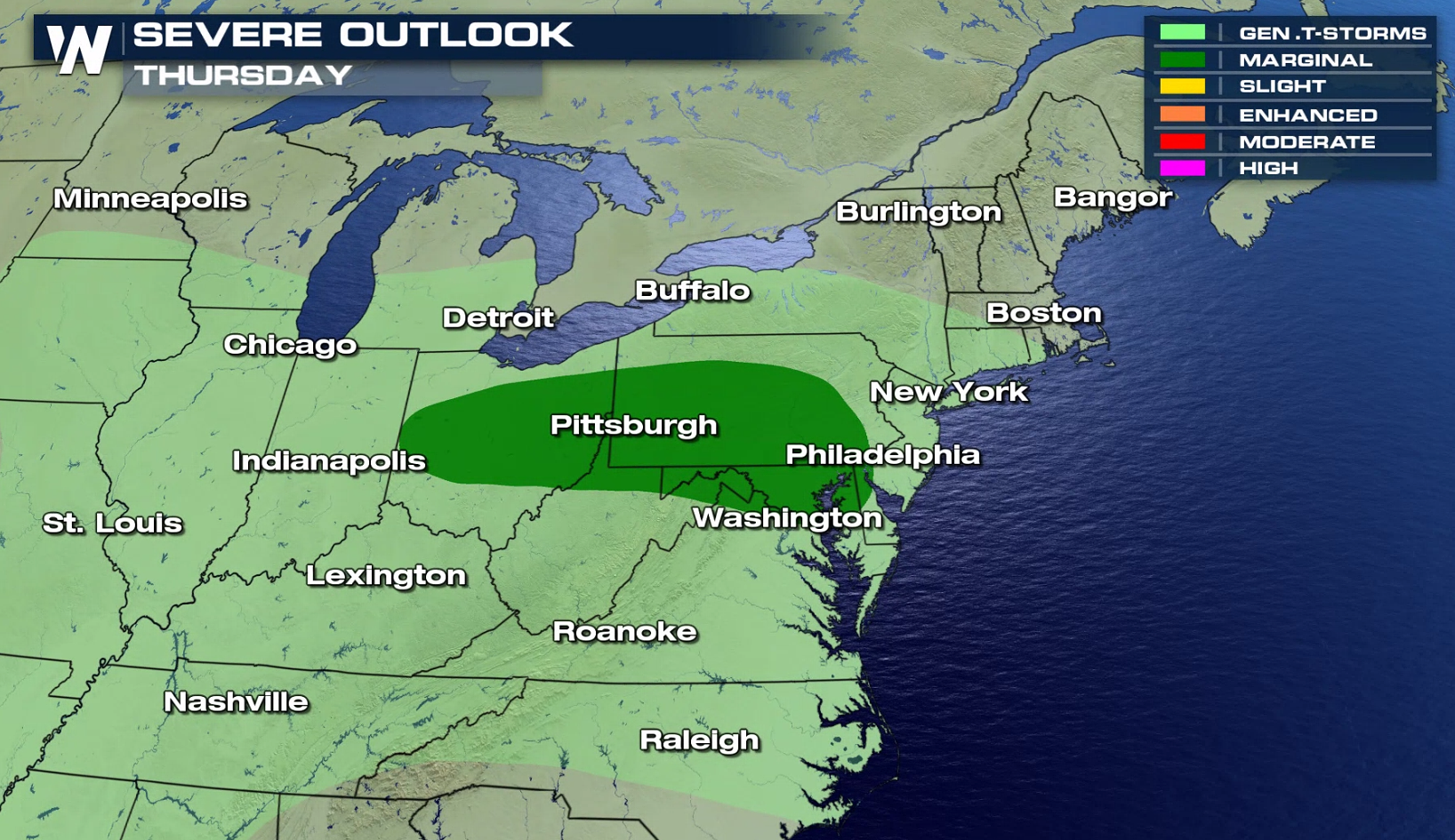 As of now, additional risk areas have not been posted by the
Storm Prediction Center
 for the rest of the week. Stay tuned for updated forecasts as areas of concern will be highlighted throughout the week. For WeatherNation: Meteorologist Mace Michaels