An active weather pattern in the Southeast will bring the threat for severe thunderstorms through the middle of the week.  A low pressure system moving out of Texas and heading into the Tennessee Valley will be the focus for severe storms today.
Severe Ingredients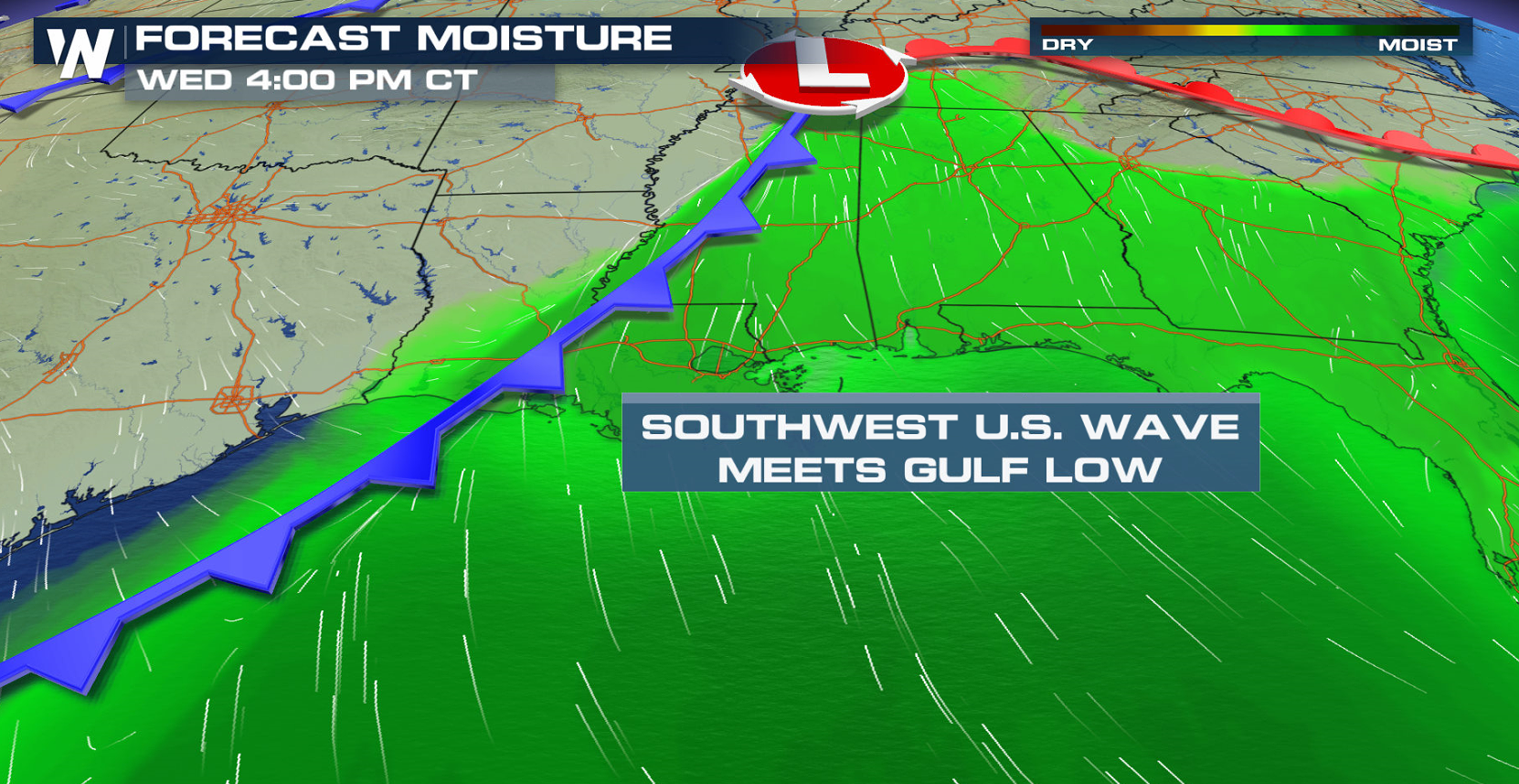 Strong southerly flow will lead to abundant moisture across the region and this will be the fuel for heavy and severe storms.
Severe Outlook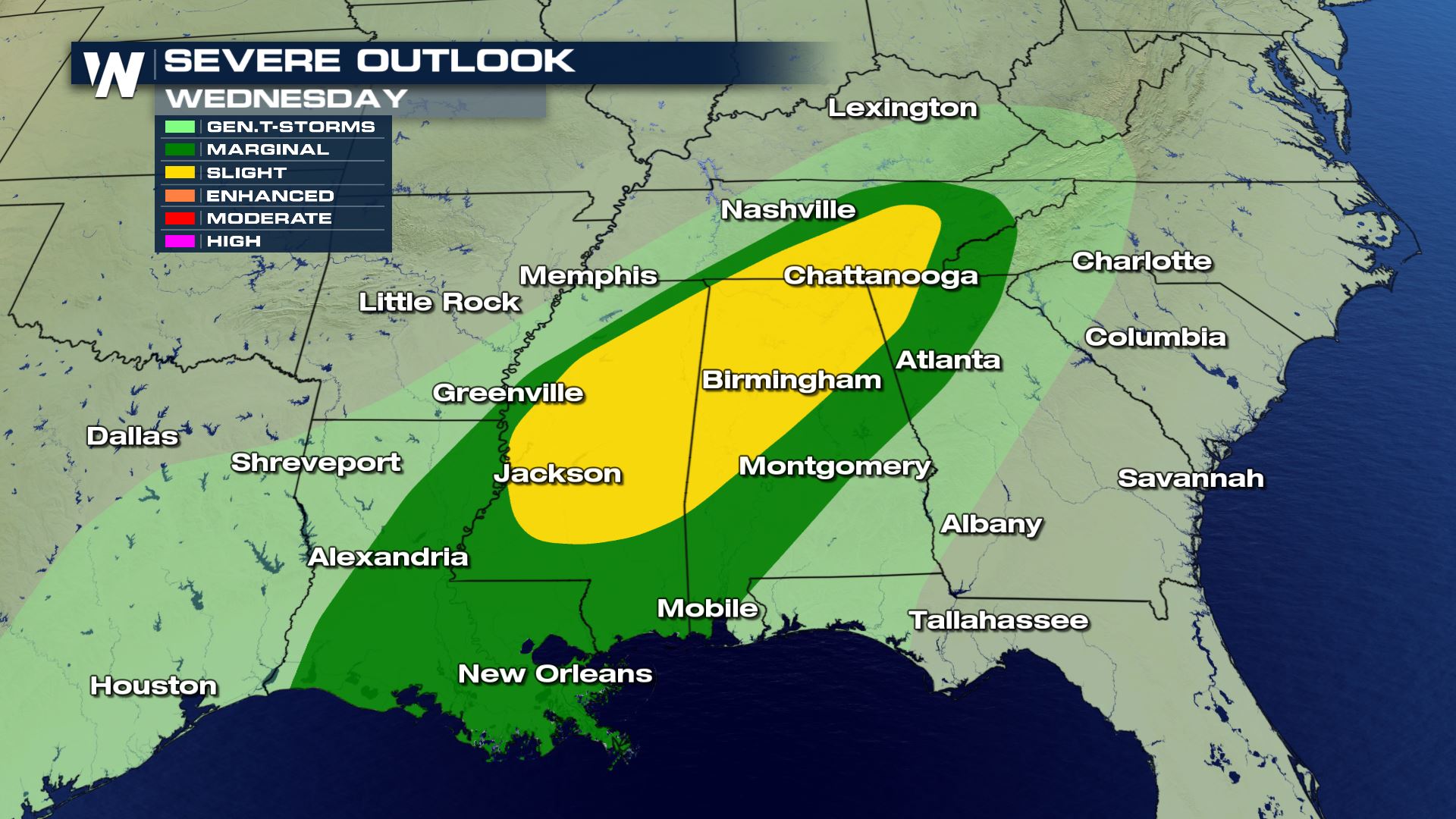 Isolated to scattered severe storms will be in the forecast today from Lake Charles to Chattanooga.  This could be a set-up where we do see overnight severe storms for some areas, so you will want a plan in place in case severe strikes while you're sleeping.
Severe Risks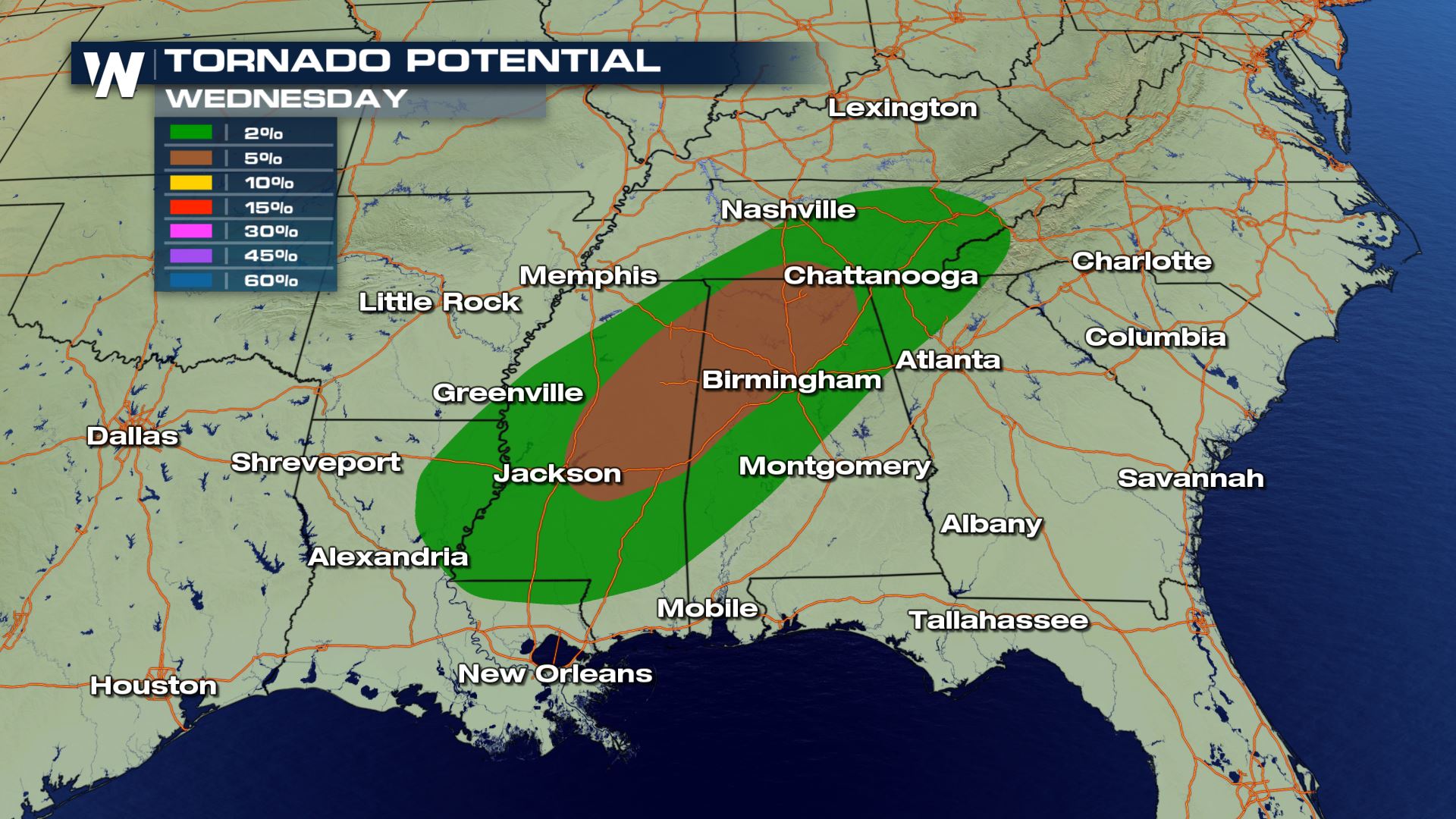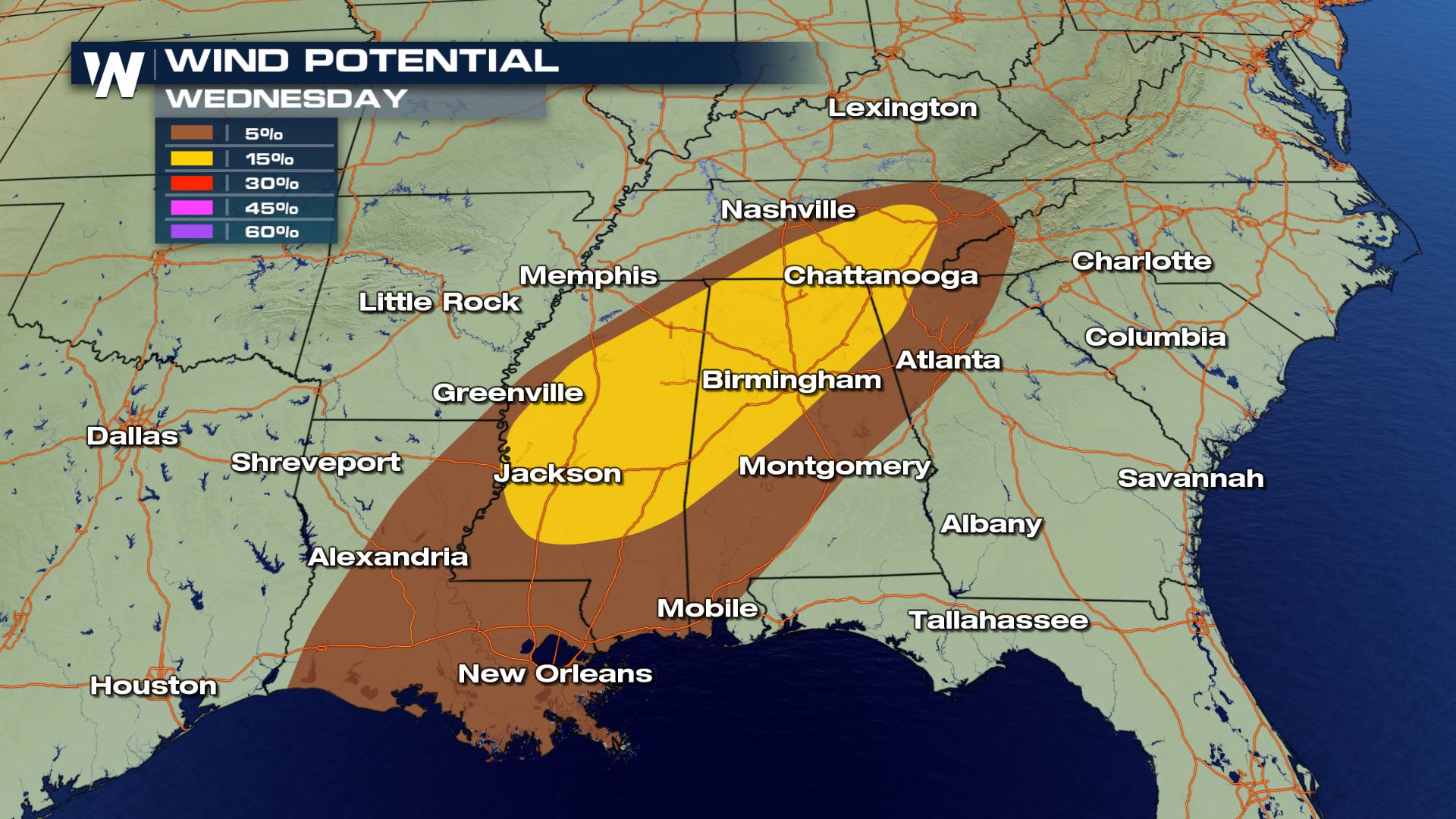 The primary weather threats for Wednesday's severe forecast will be damaging winds and tornadoes.  The large hail risk will be more isolated with this particular set-up, but heavy rain is another severe risk to monitor. 
Flash flooding
and low visibility will also be very likely in a lot of the same areas under the risk for damaging winds and tornadoes.
Forecast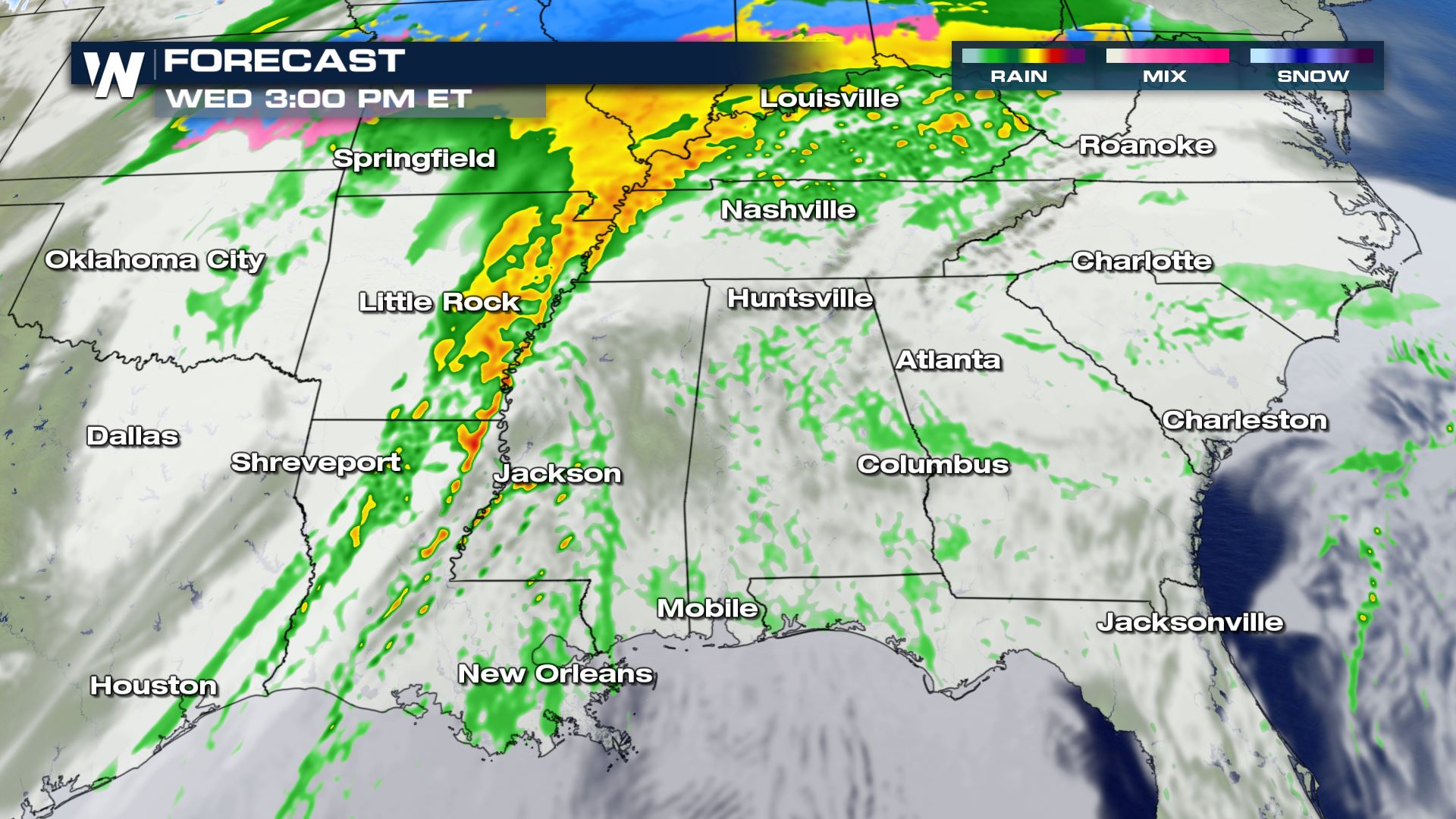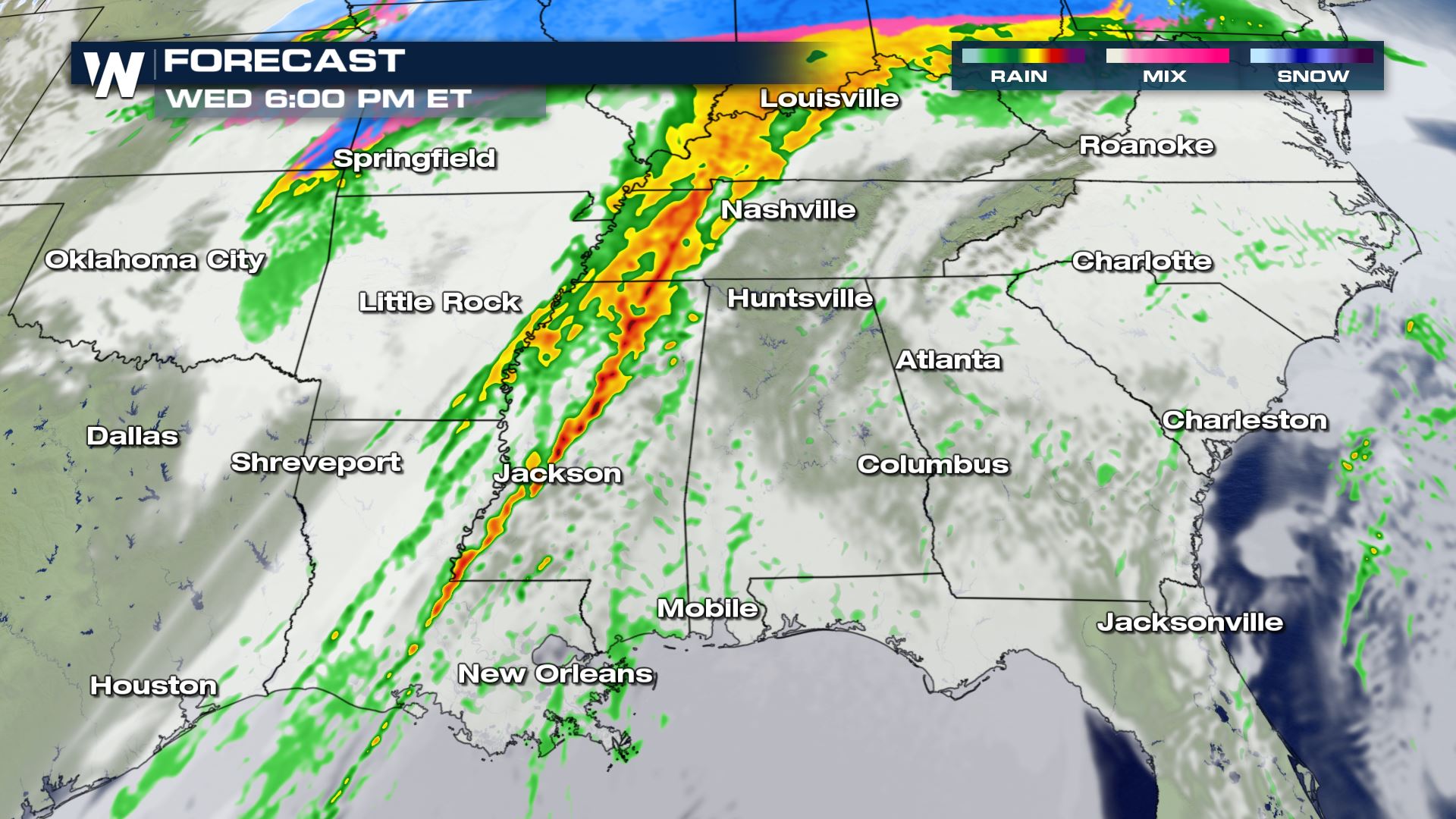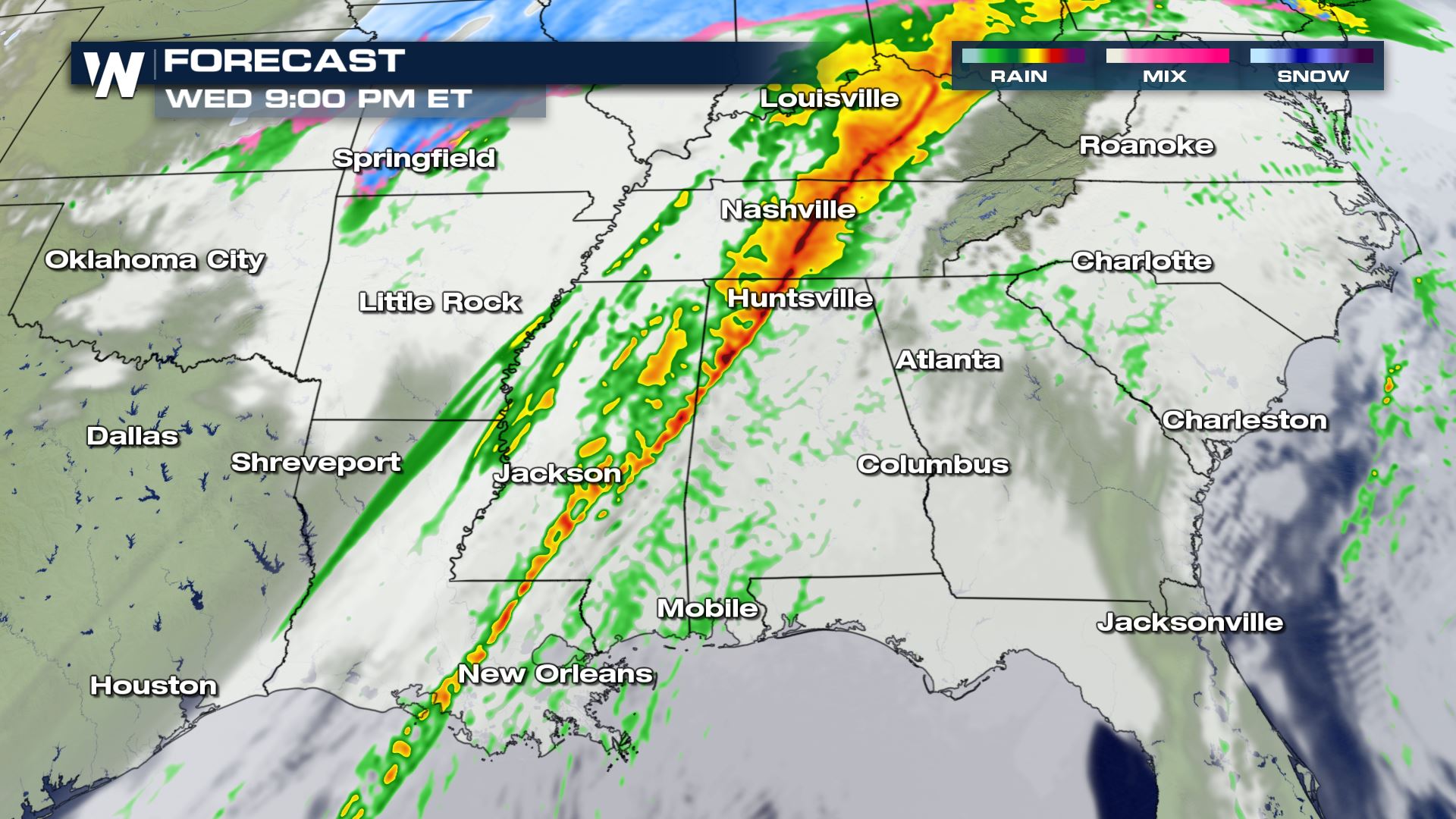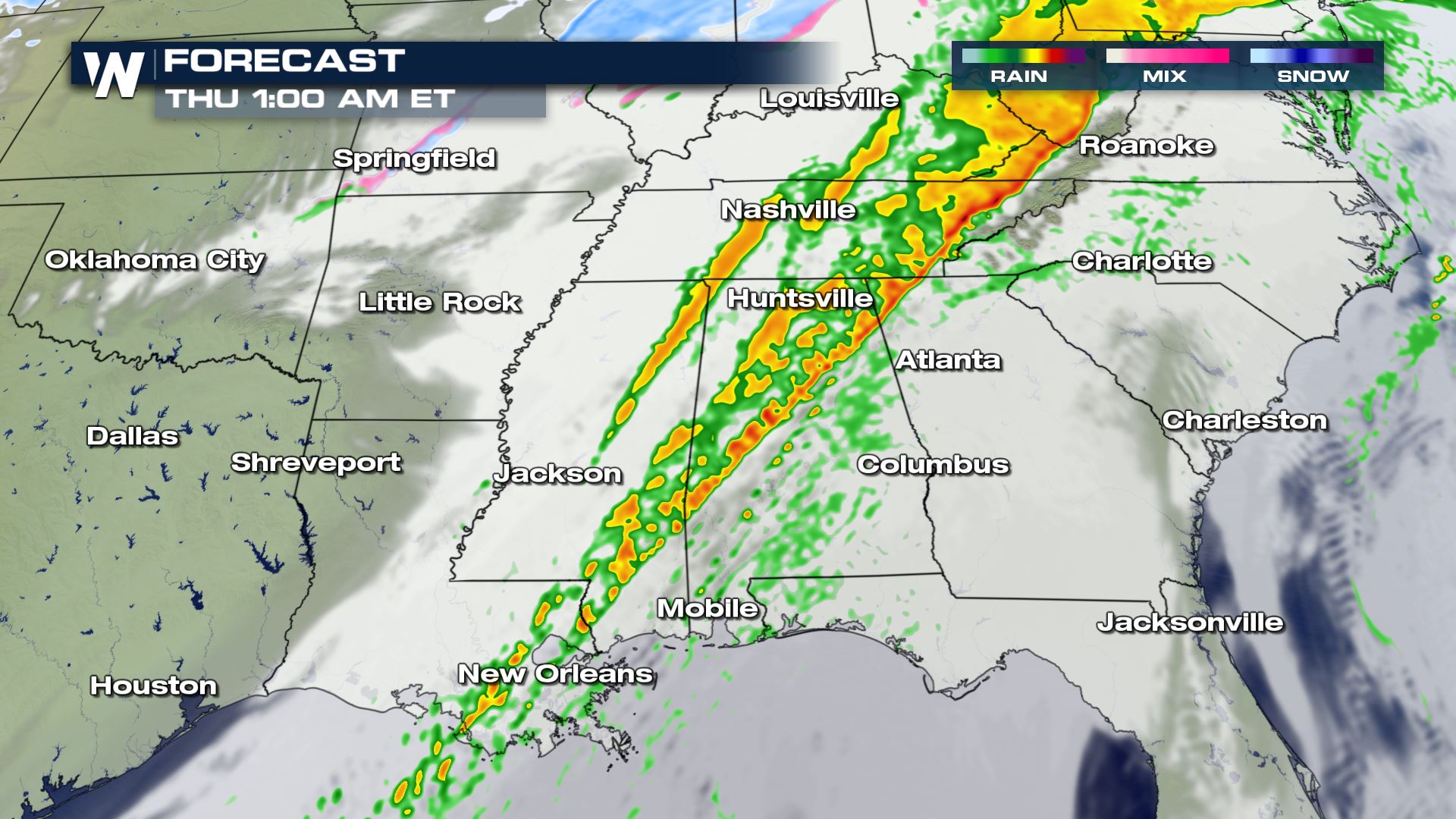 The timing of the severe storms will be during the peak heating of the afternoon and evening hours Wednesday.  The mid and upper-level winds will be strong enough to support the risk of severe storms into early Thursday morning as well.  This is a situation where you will want to have a way to get alerts while you are sleeping. WeatherNation will be getting you prepared and ready for this storm so keep checking back for more updates!