More severe storm chances are in the forecast today from northern Florida to eastern North Carolina.  The risk will be lower than what moved through the Mississippi Valley on Monday, but it is a risk that needs to be monitored.  Here is the latest severe forecast.
Severe Outlook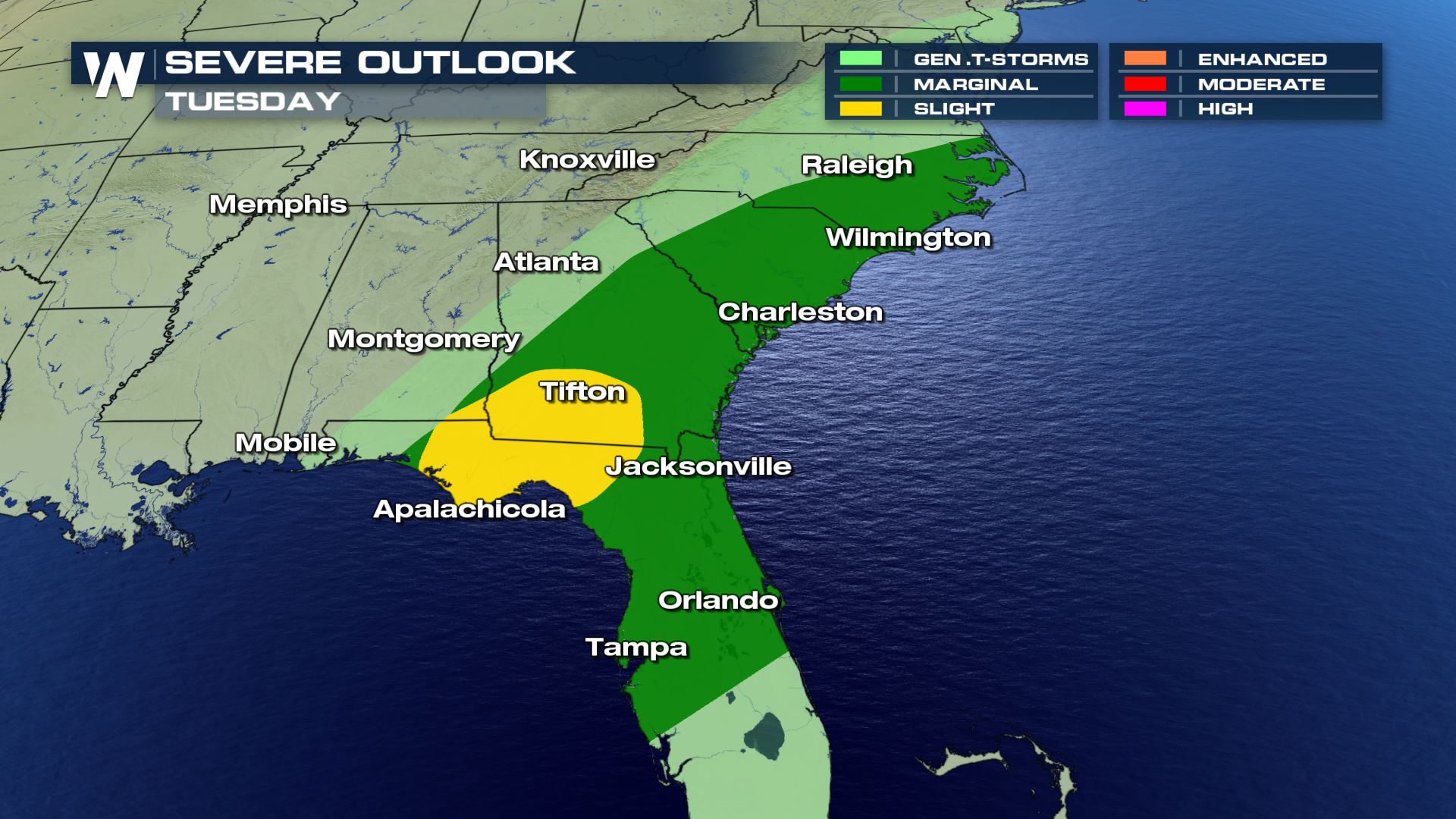 The severe risk will be isolated for cities like Tampa, Charleston and Raleigh. Cities in the Panhandle of Florida and southwestern Georgia will have a chance for scattered severe storms, especially for the morning hours.
Severe Risks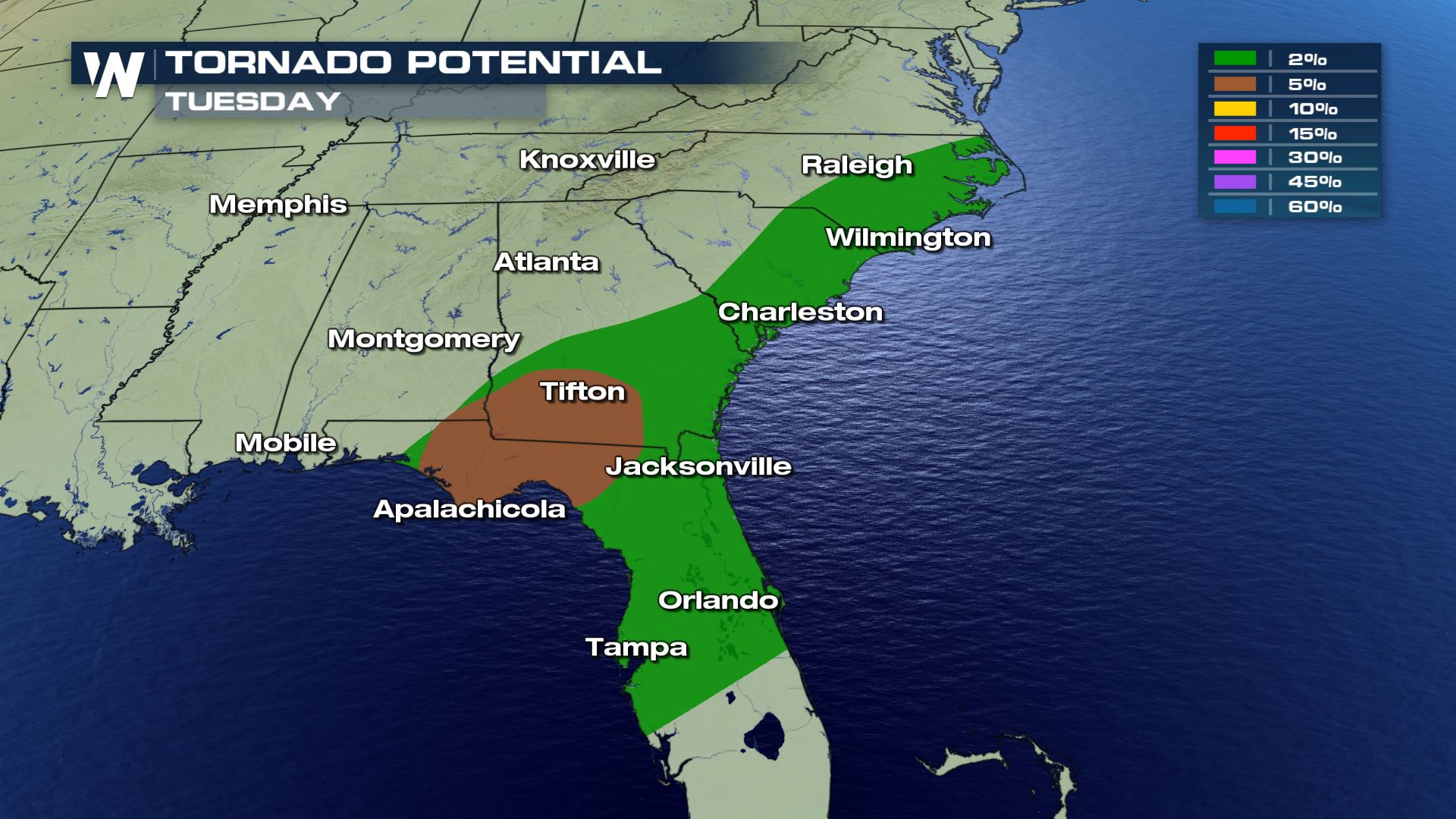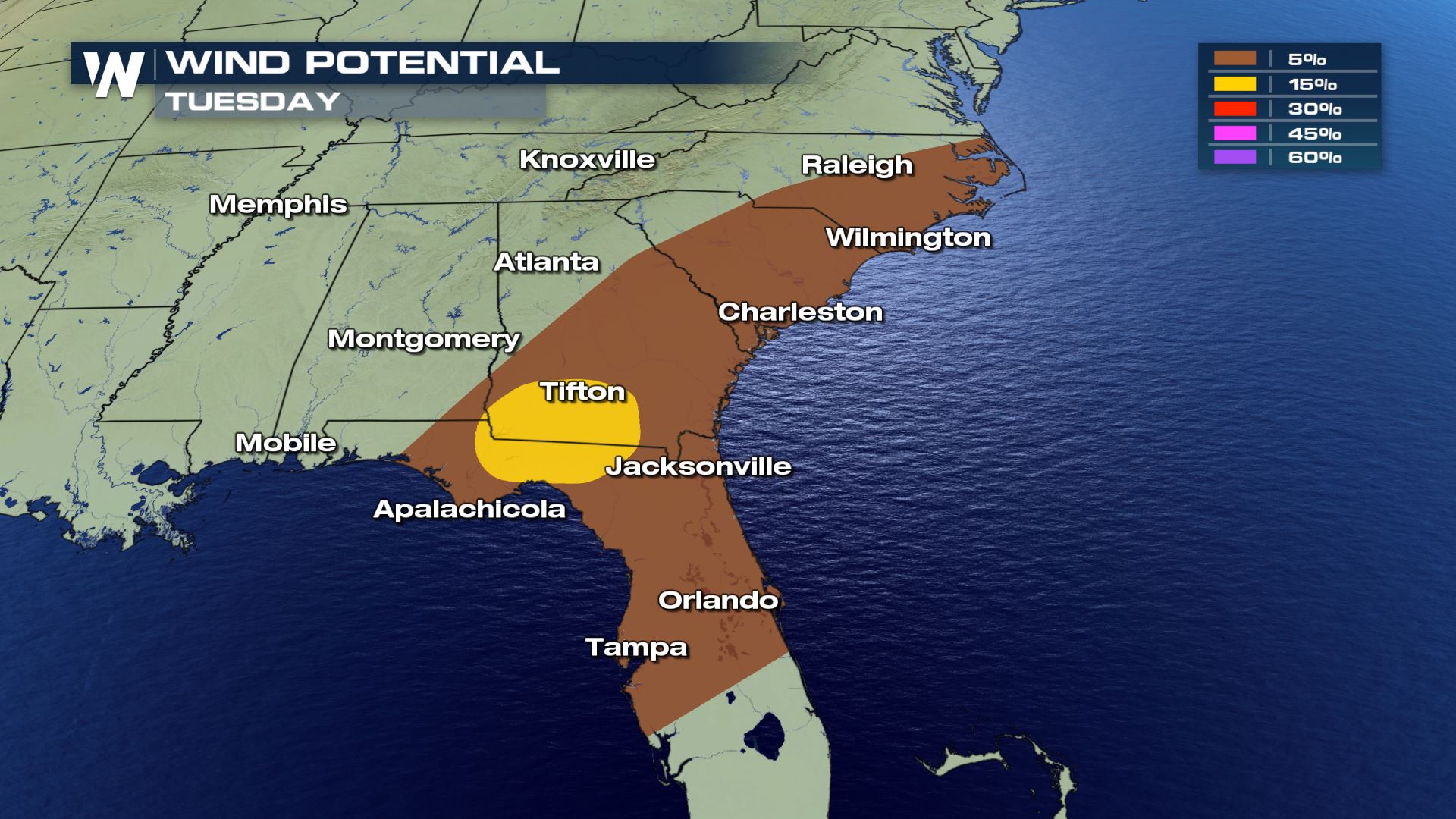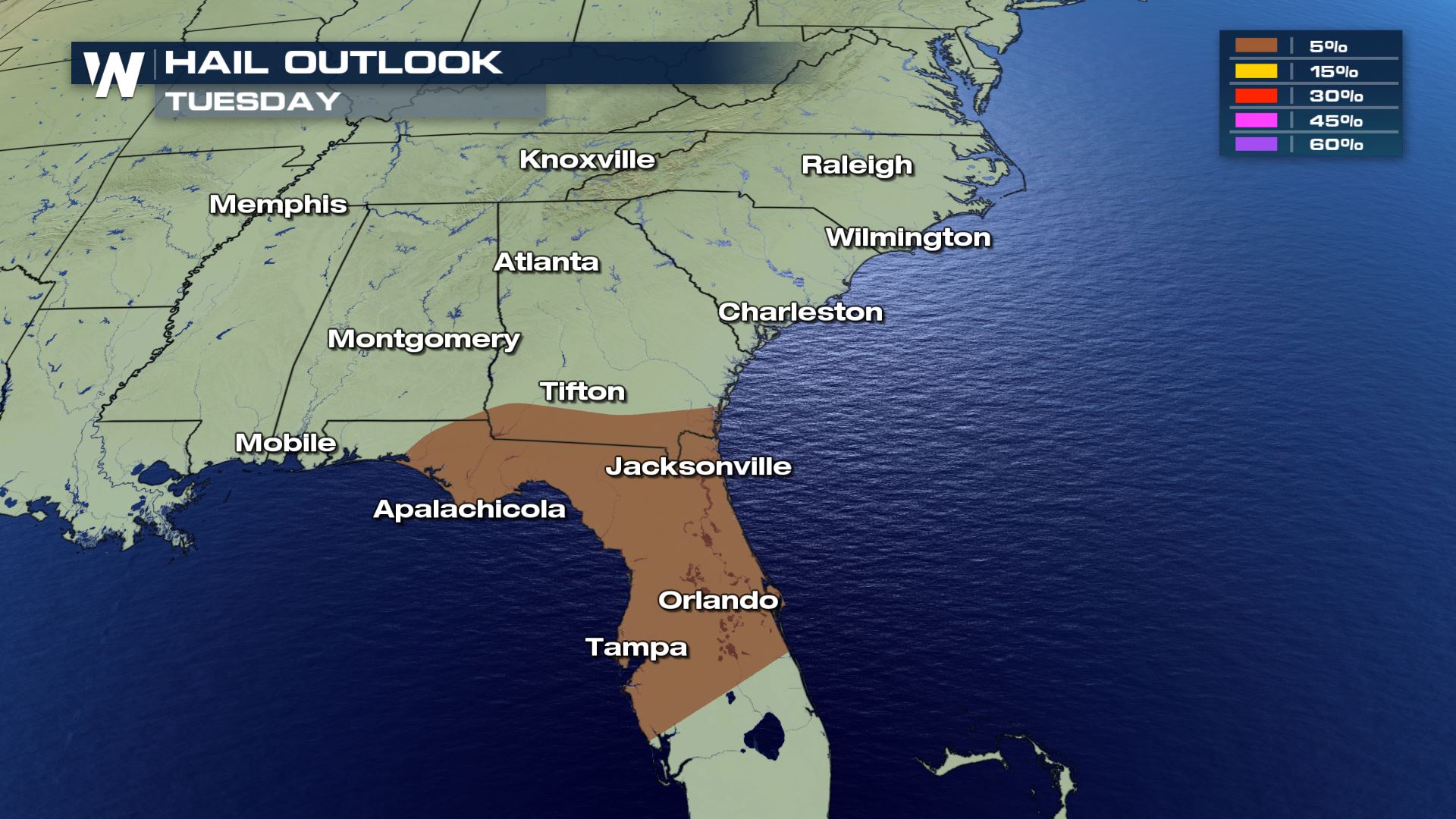 All modes of severe weather are in the forecast today with areas under the slight having a strong chance for tornadoes and wind, but the hail risk will be confined to central and northern Florida.
Forecast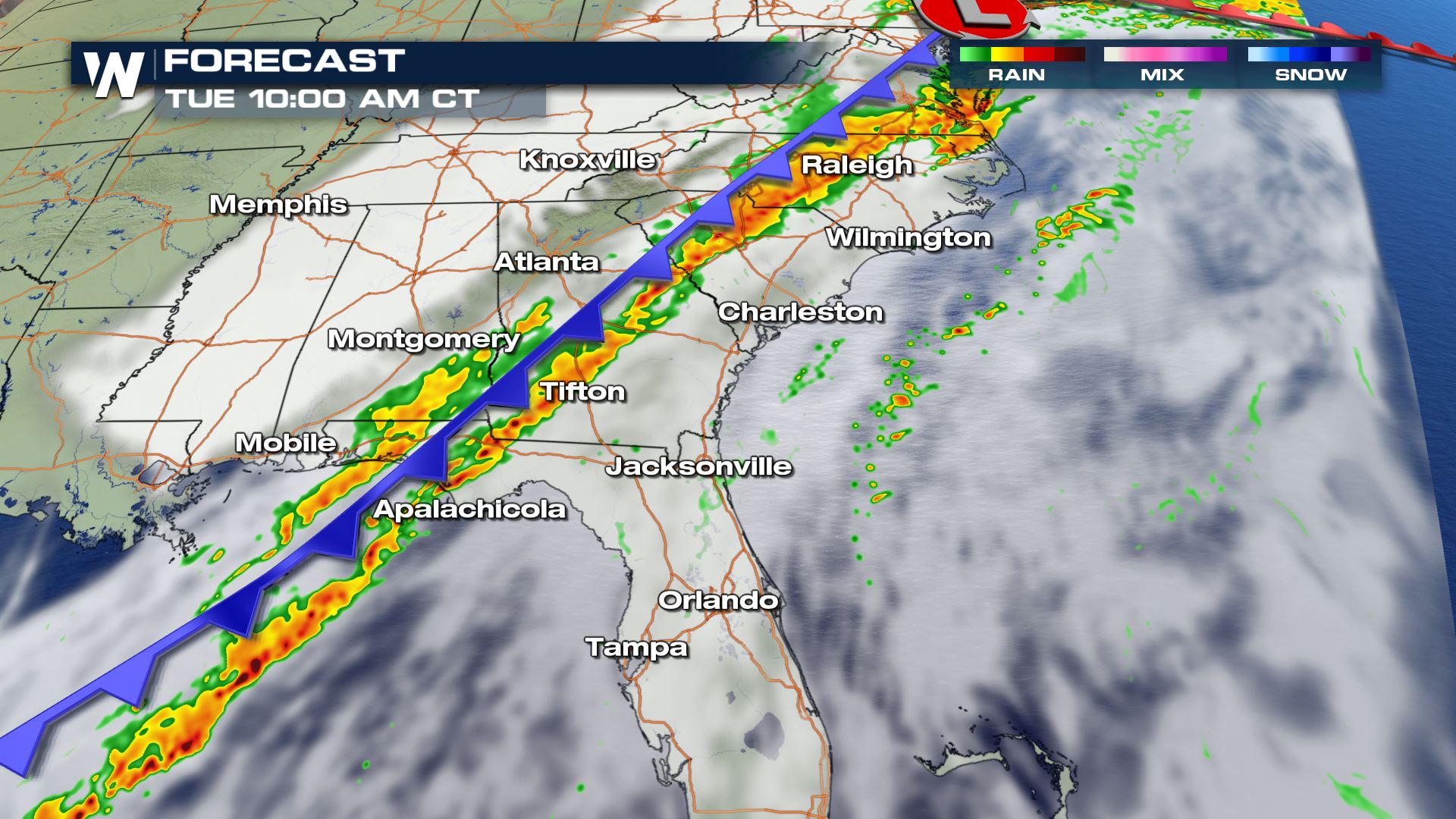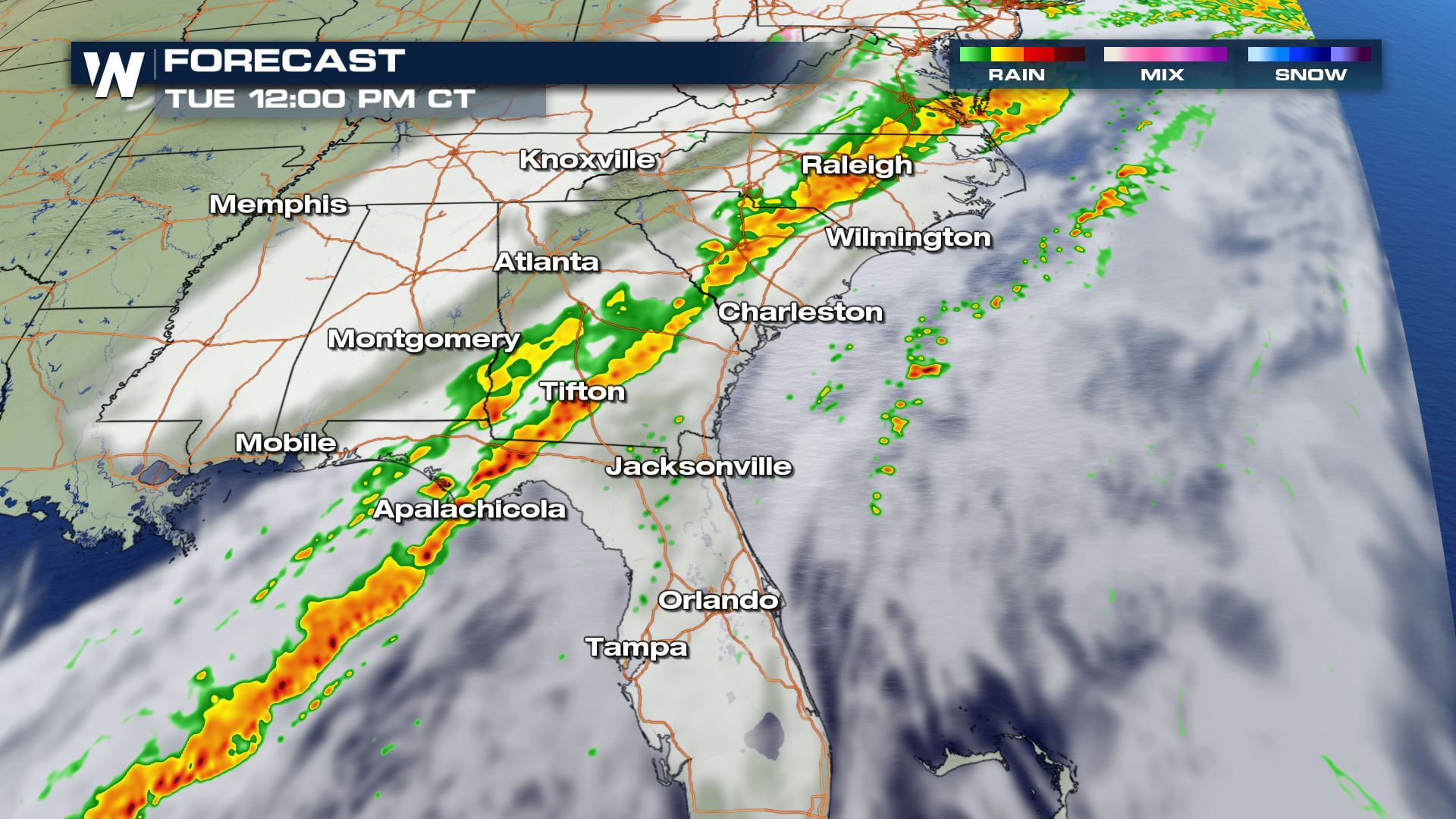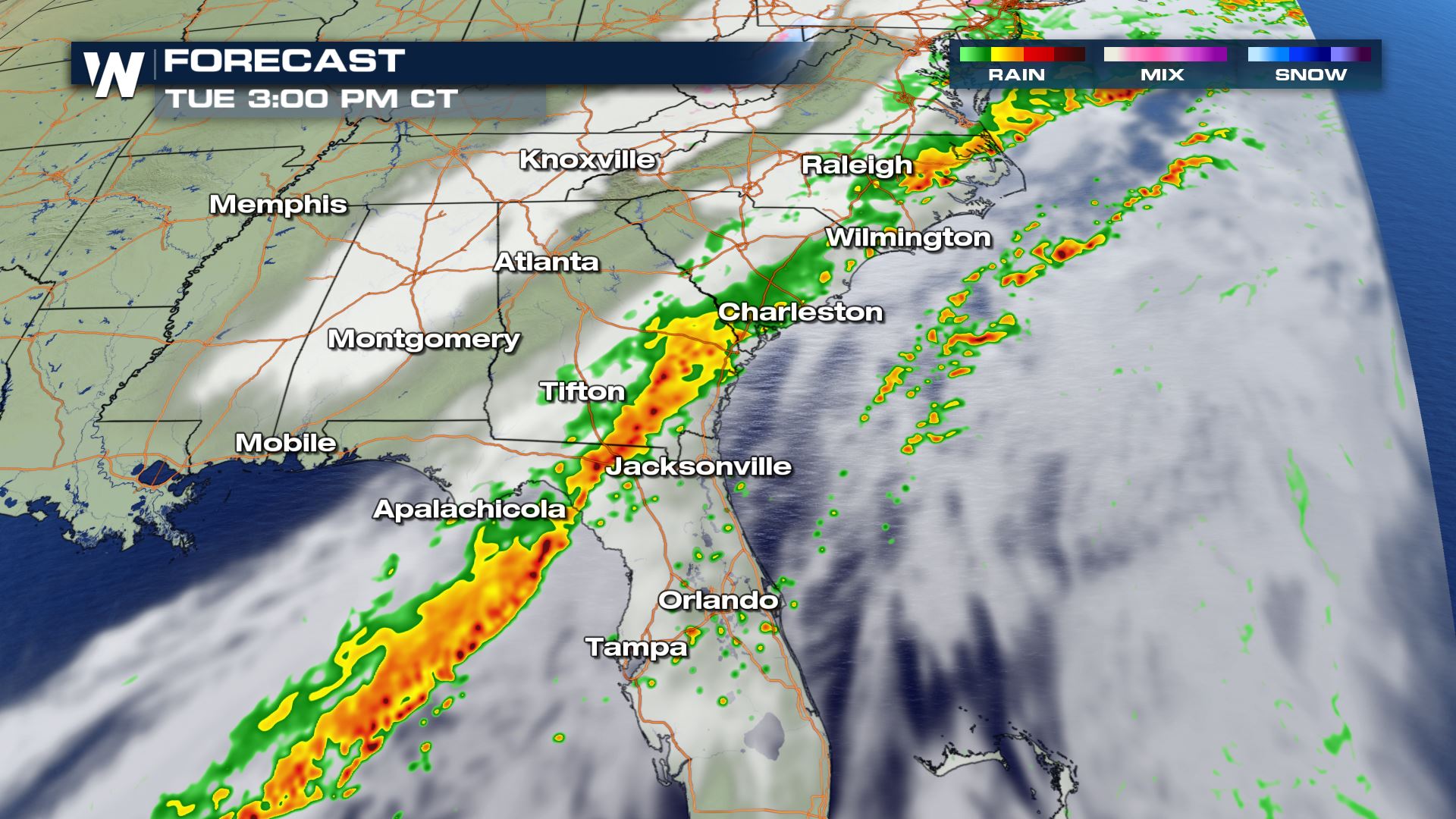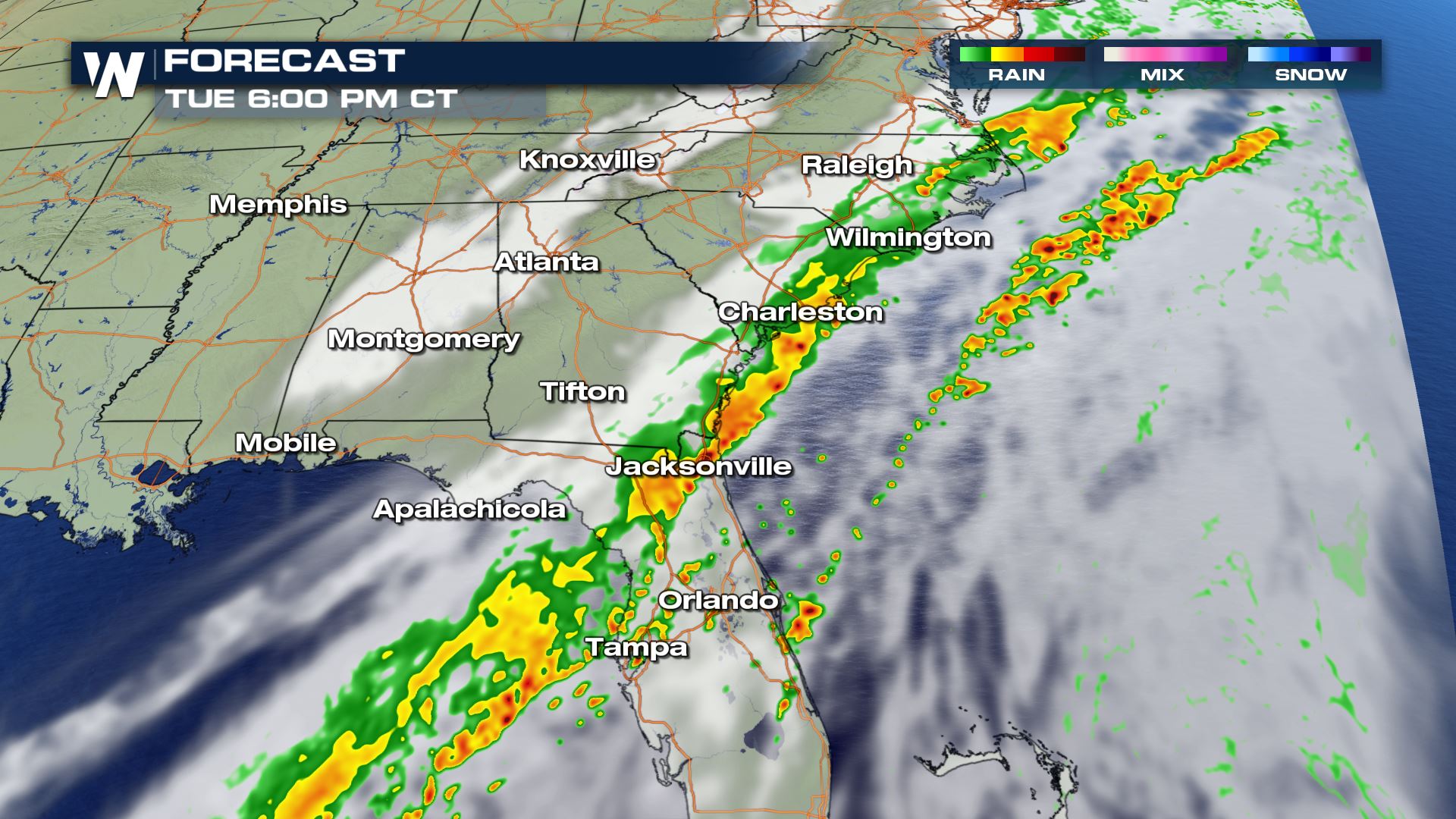 The timing for today's storms will be from the morning until the afternoon and early evening. These storms will be moving from West to East so areas along the Atlantic coastline won't see the storms until later in the day. Keep checking with WeatherNation for more severe storm updates.