An area of energy ejecting out of the Mississippi Valley will bring the risk for severe storms across the Mid-Atlantic part of the Country.  This includes the cities of Nashville, Richmond and Baltimore.  Here is the very latest.
Severe Outlook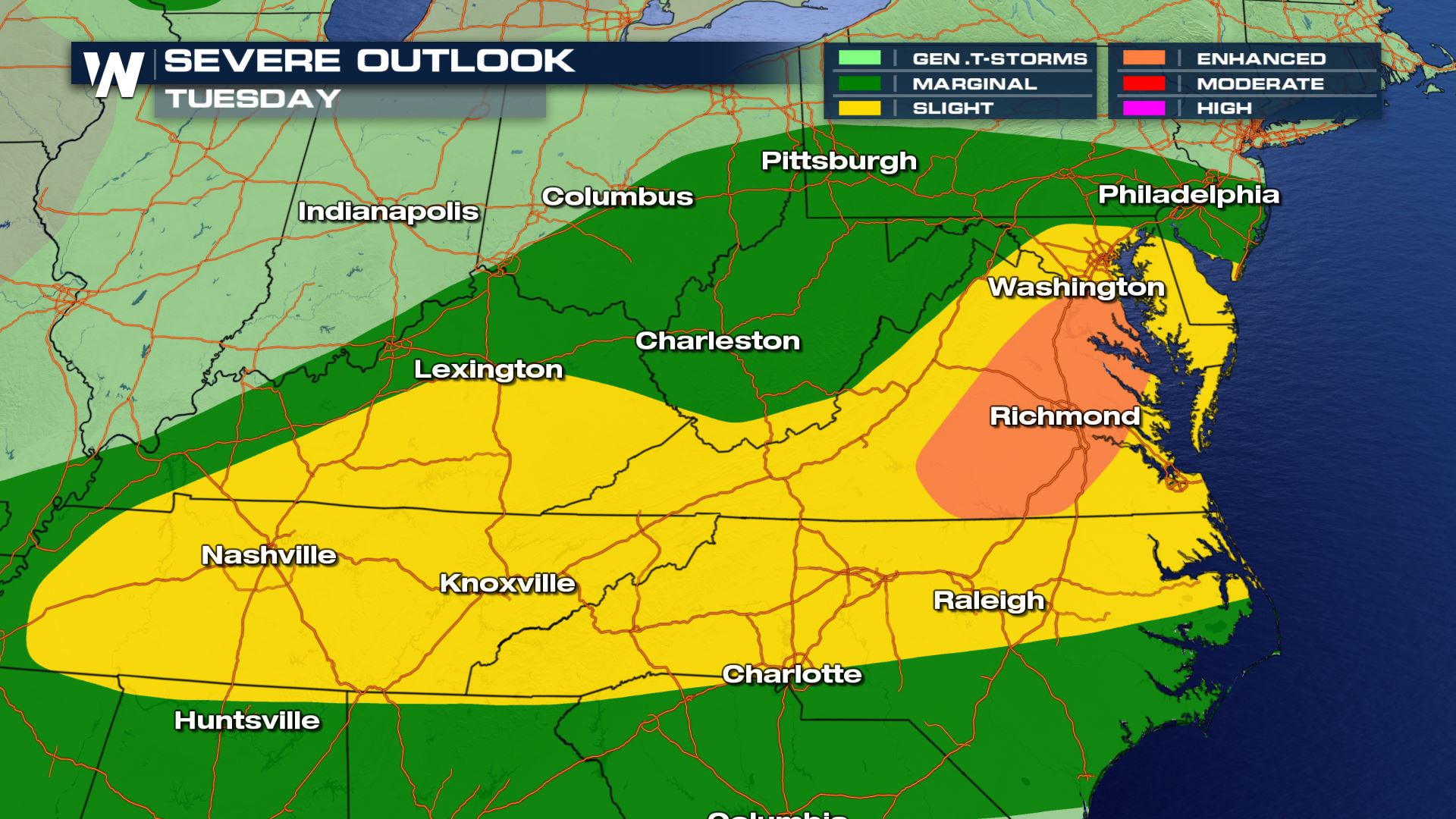 From the Tennessee Valley into the Mid-Atlantic, severe storms will be possible for this afternoon and evening.  The severe outlook as been adjusted as it once looked like Philadelphia would have a higher chance, but not it will be more isolated there.
Severe Risks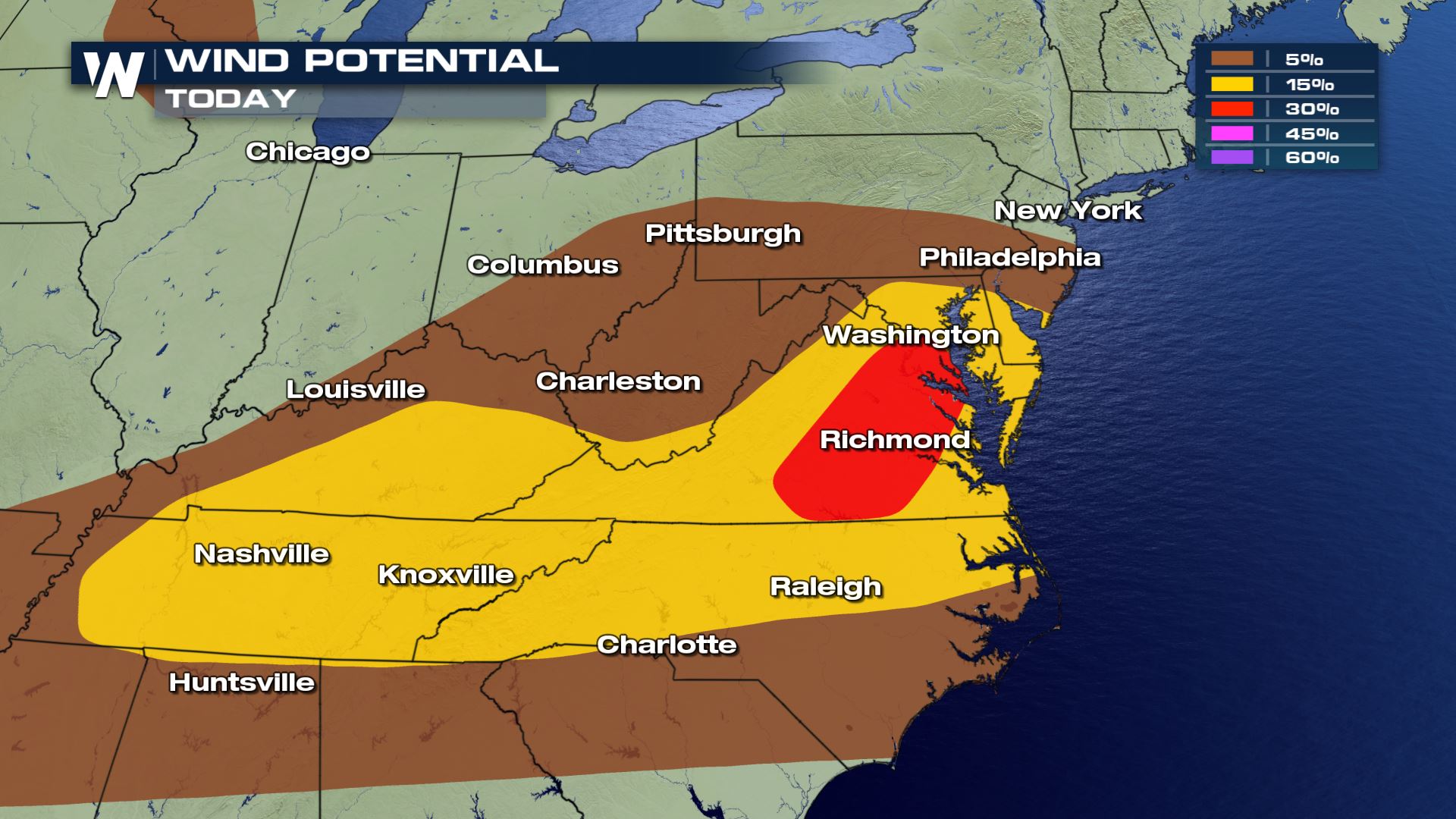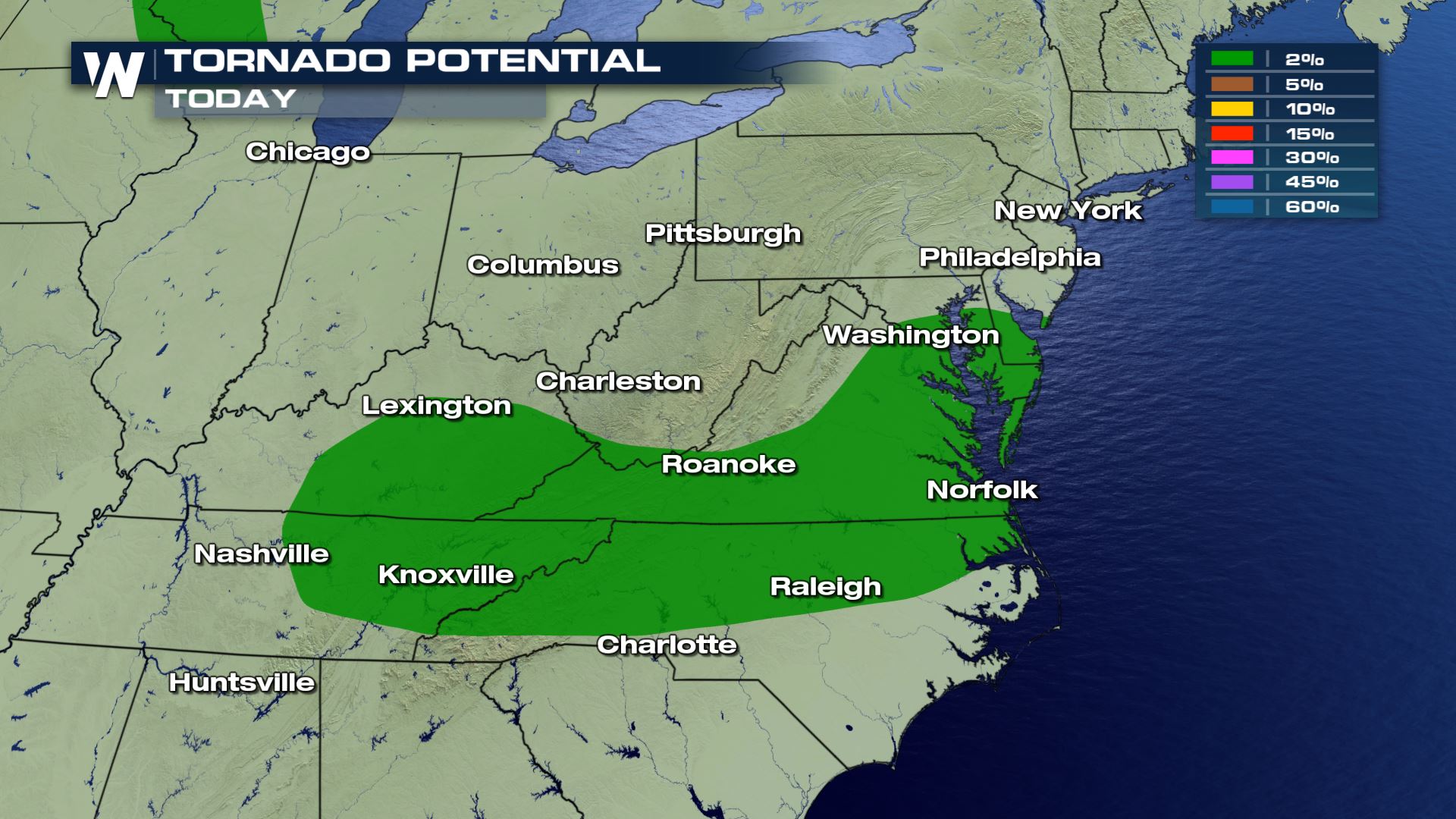 The primary severe risk will be damaging winds over 70 mph.  We can't rule out an isolated tornado and some small hail, but the damaging wind risk will be the biggest risk.
Forecast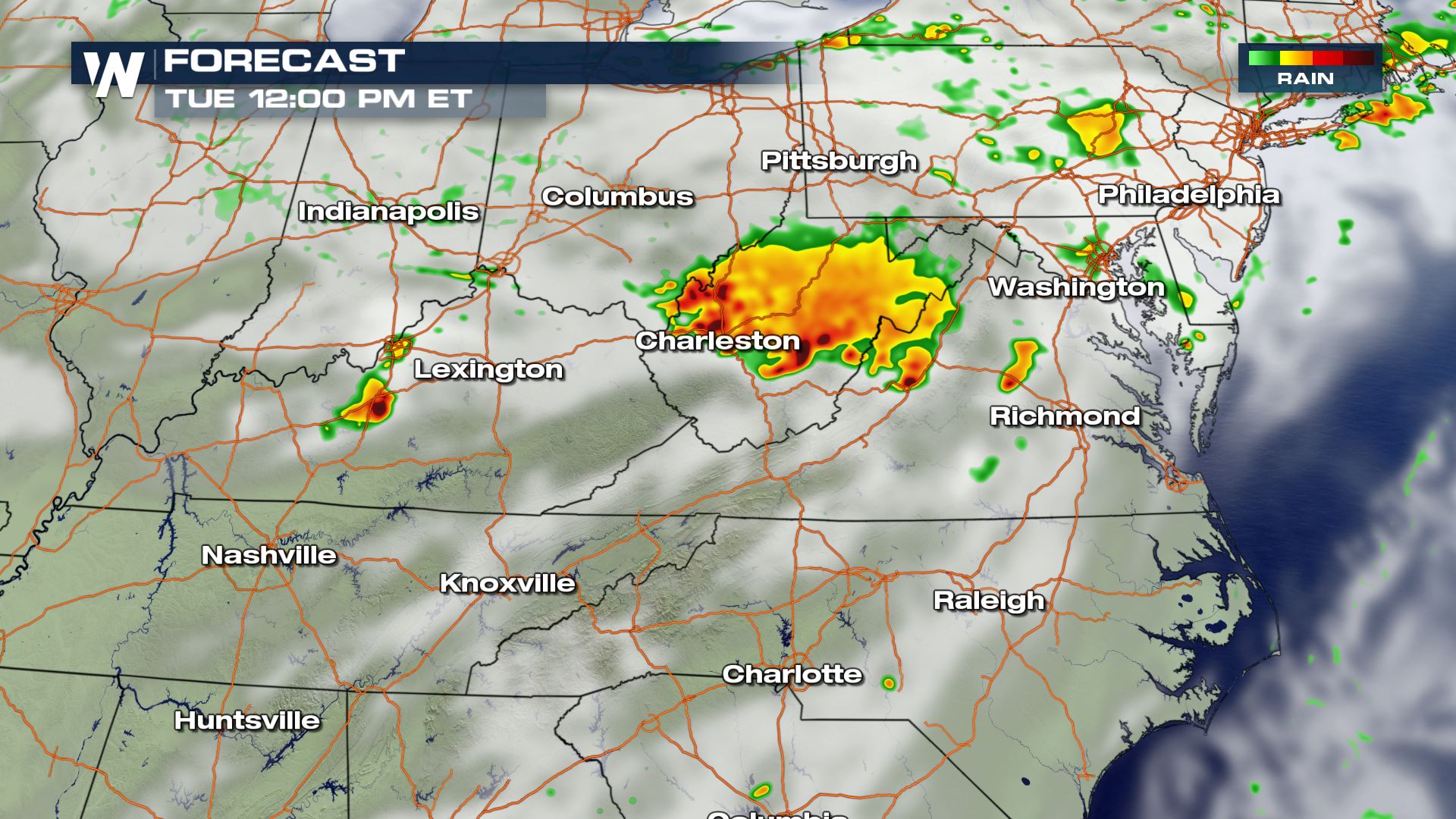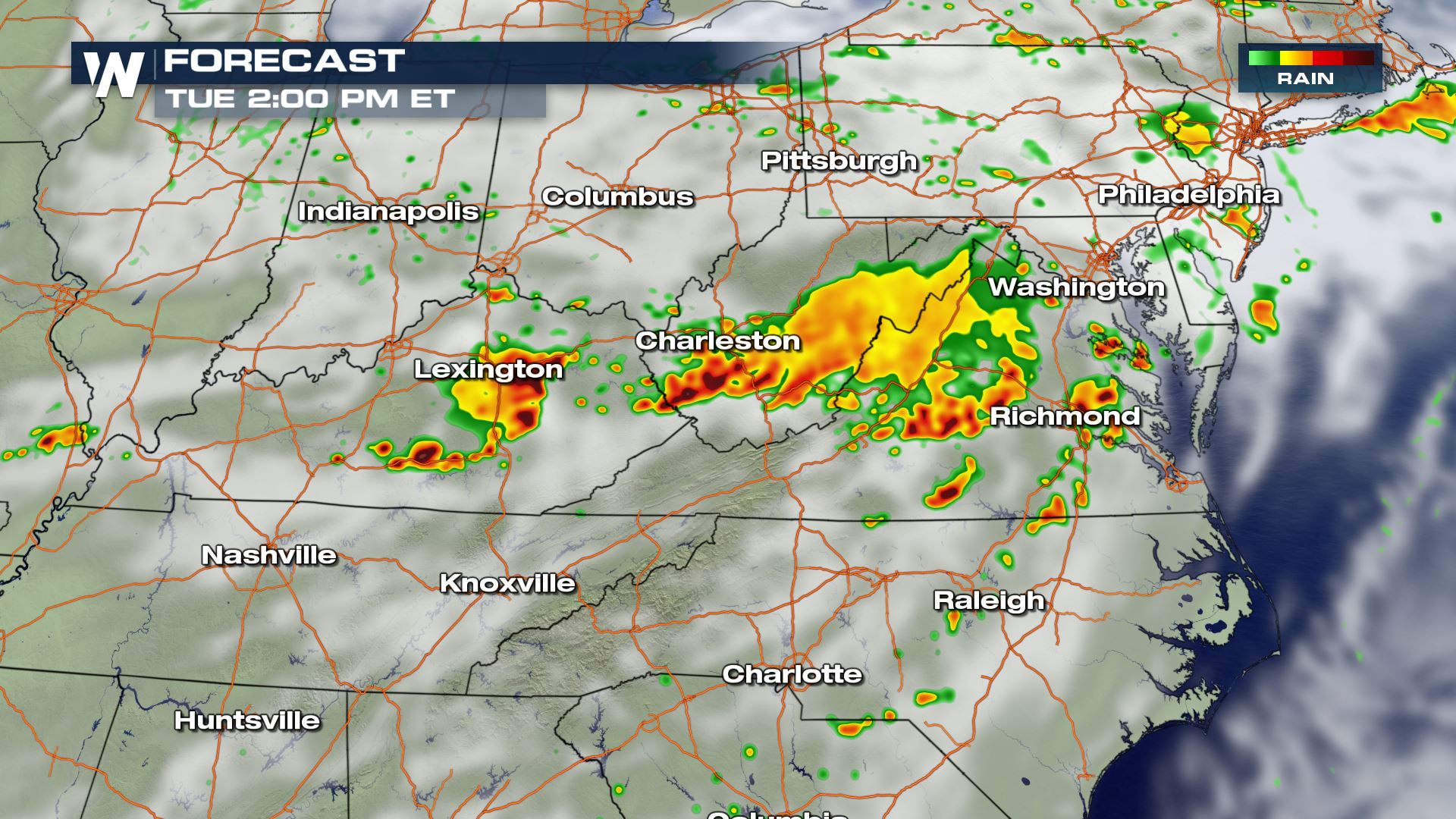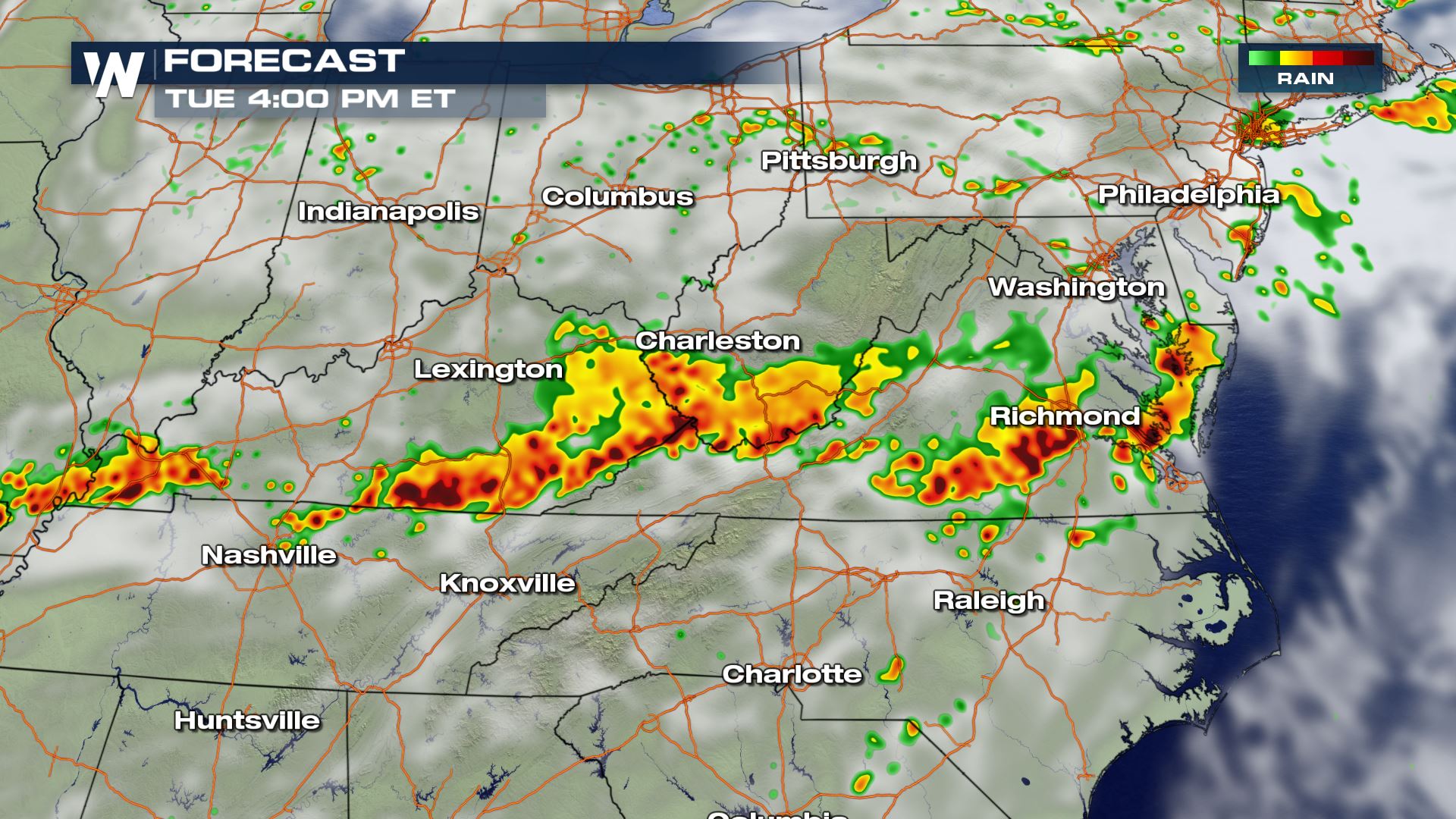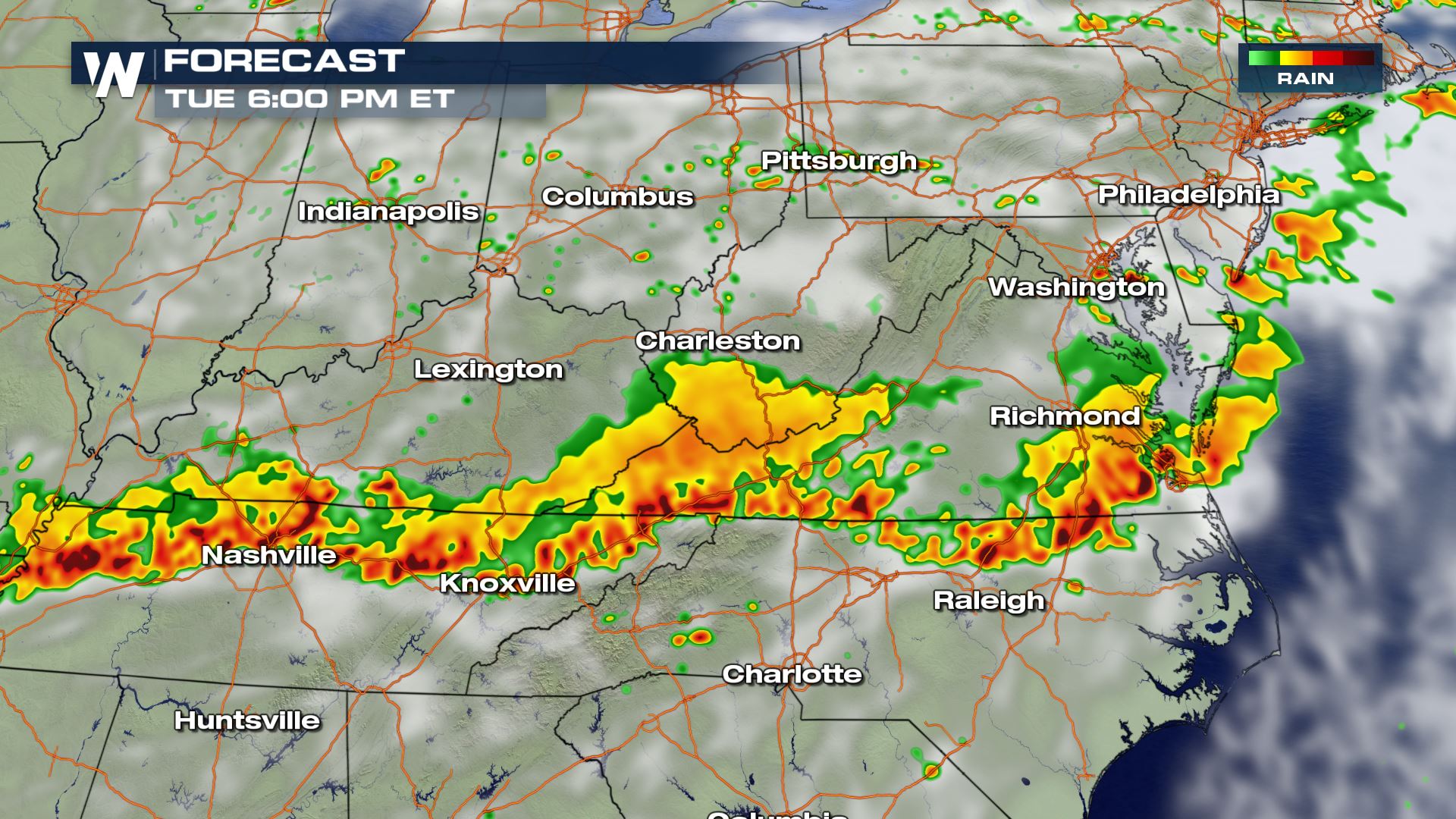 The timing for today's severe storms will be from the late morning to the afternoon and early evening.  Could have some big impacts on your lunch plans and your evening commute.  Keep checking with WeatherNation for the very latest updates!