Strong energy ahead of a significant cold front will bring severe storm chances for the Northeast today.  These storms will likely be impacting areas from the Mid-Atlantic to parts of New England.  Cities like New York City and Boston will need to be weather aware.  Here is the very latest.
Severe Outlook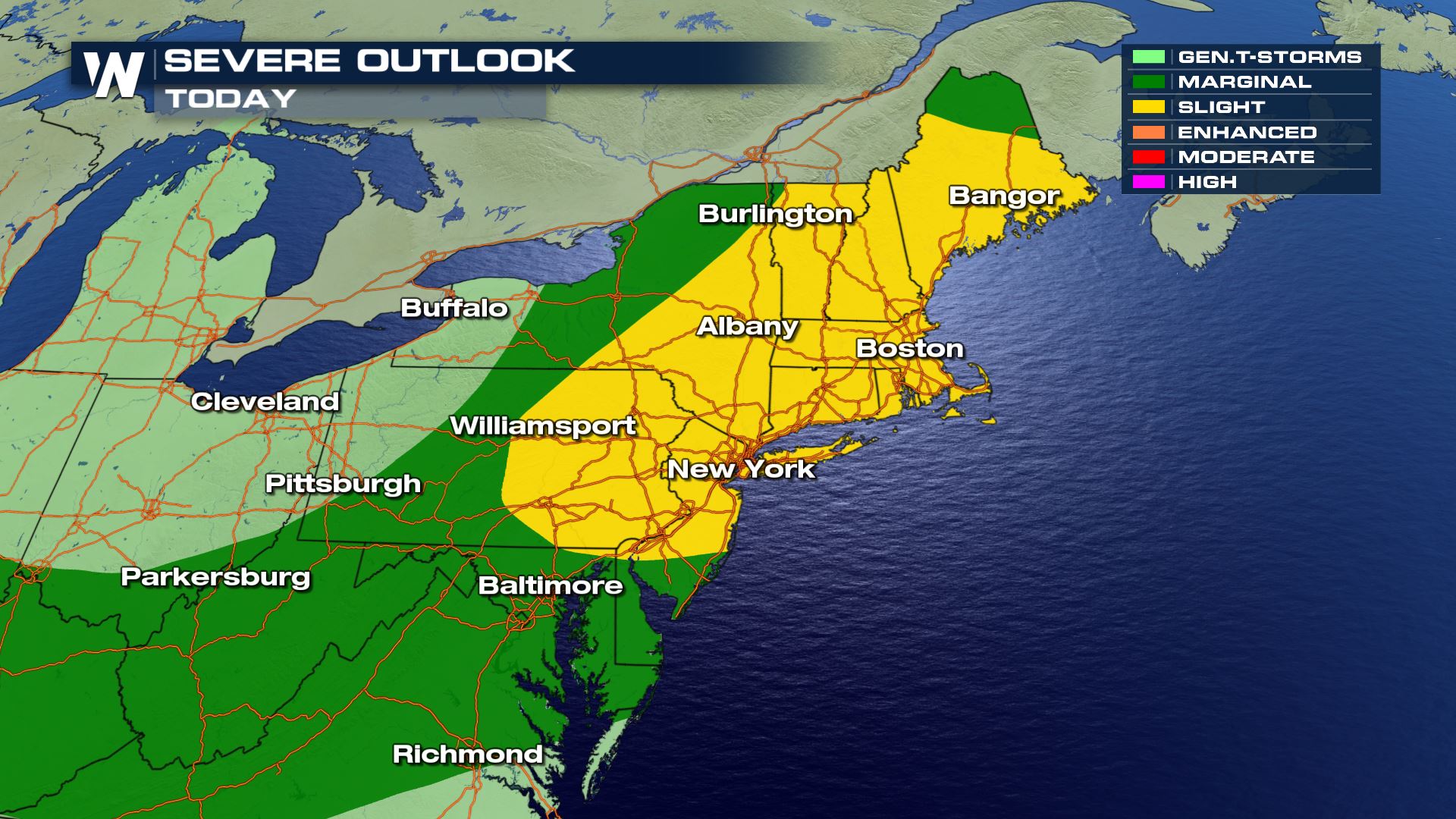 Severe Risks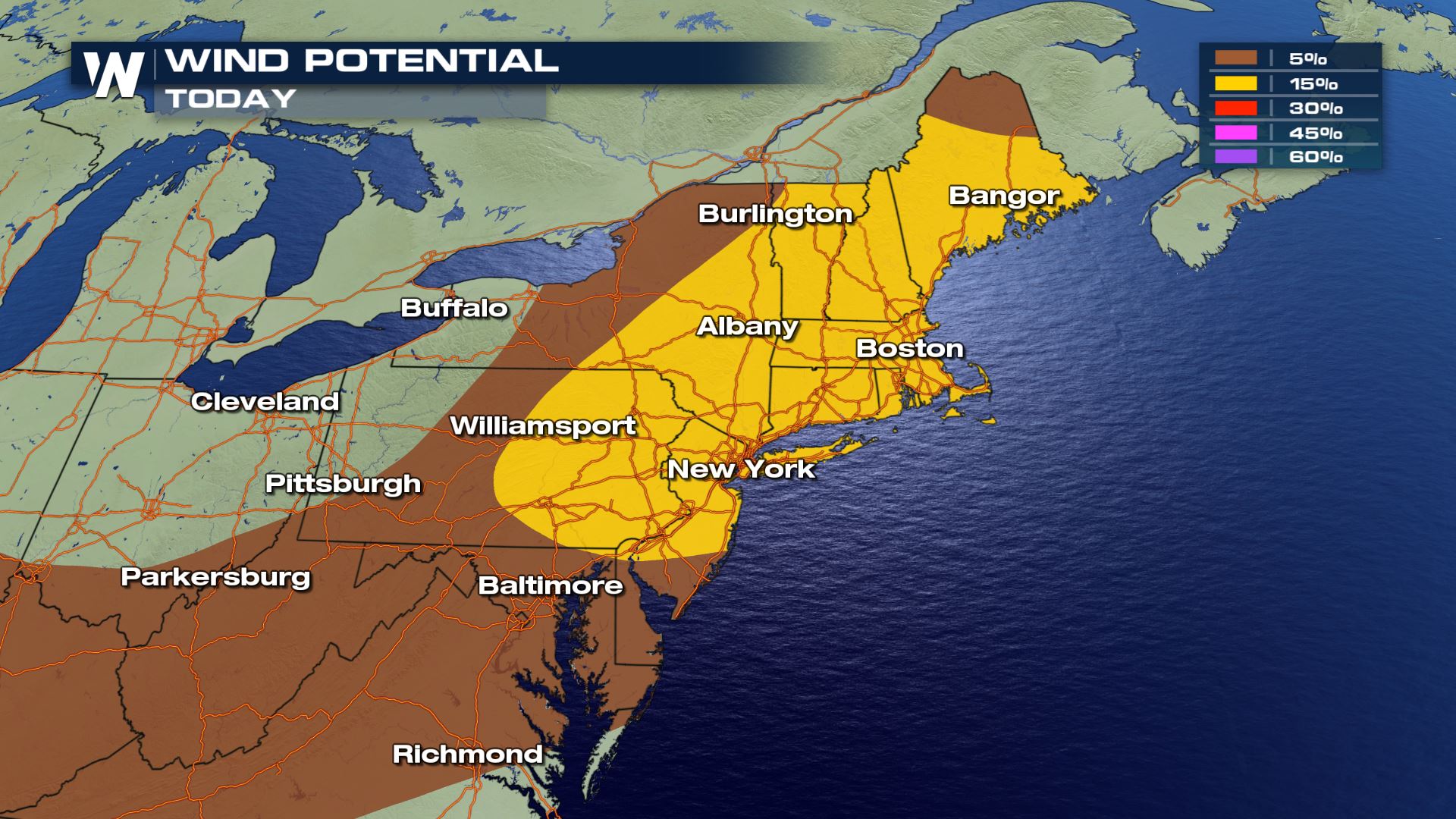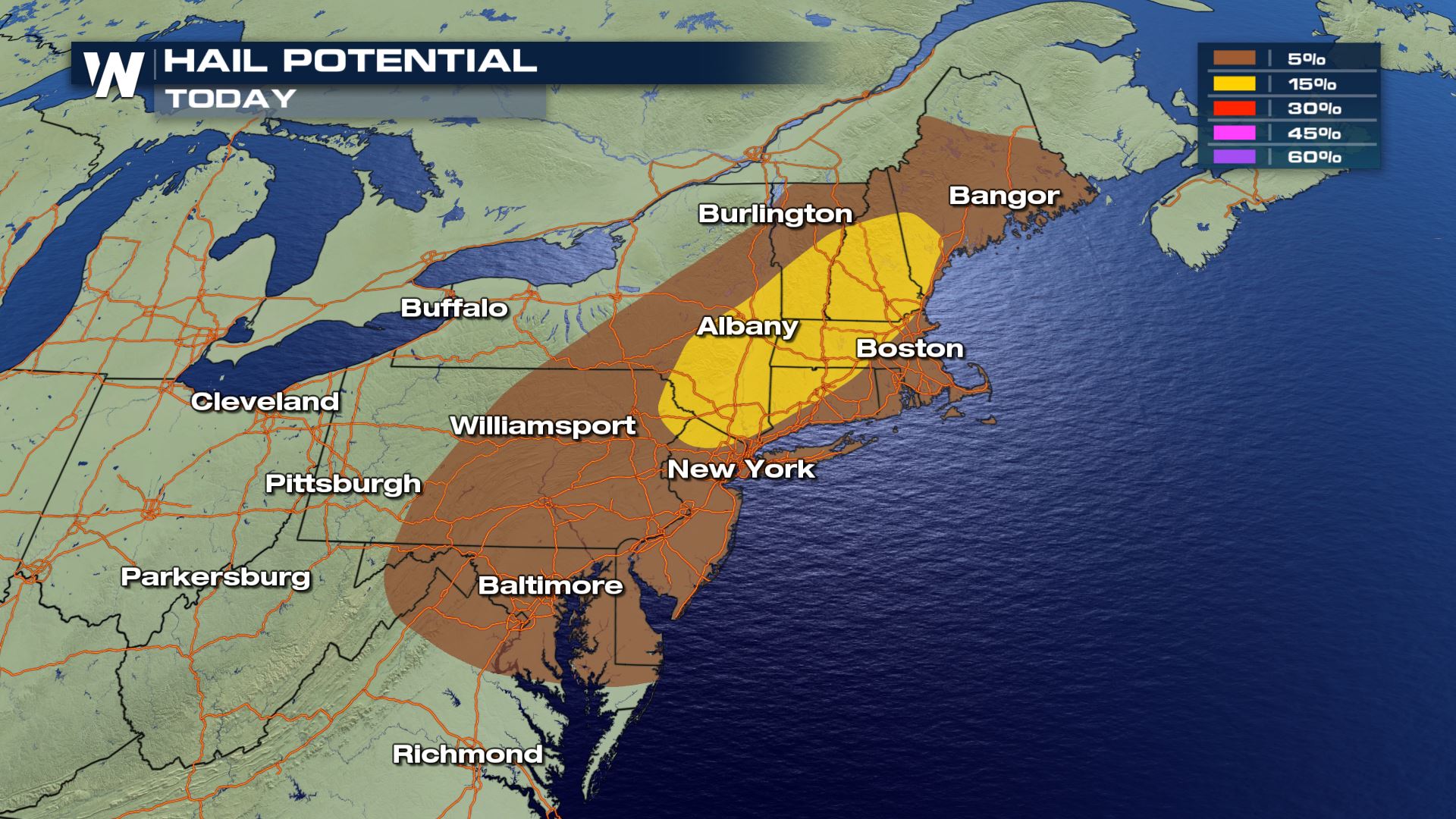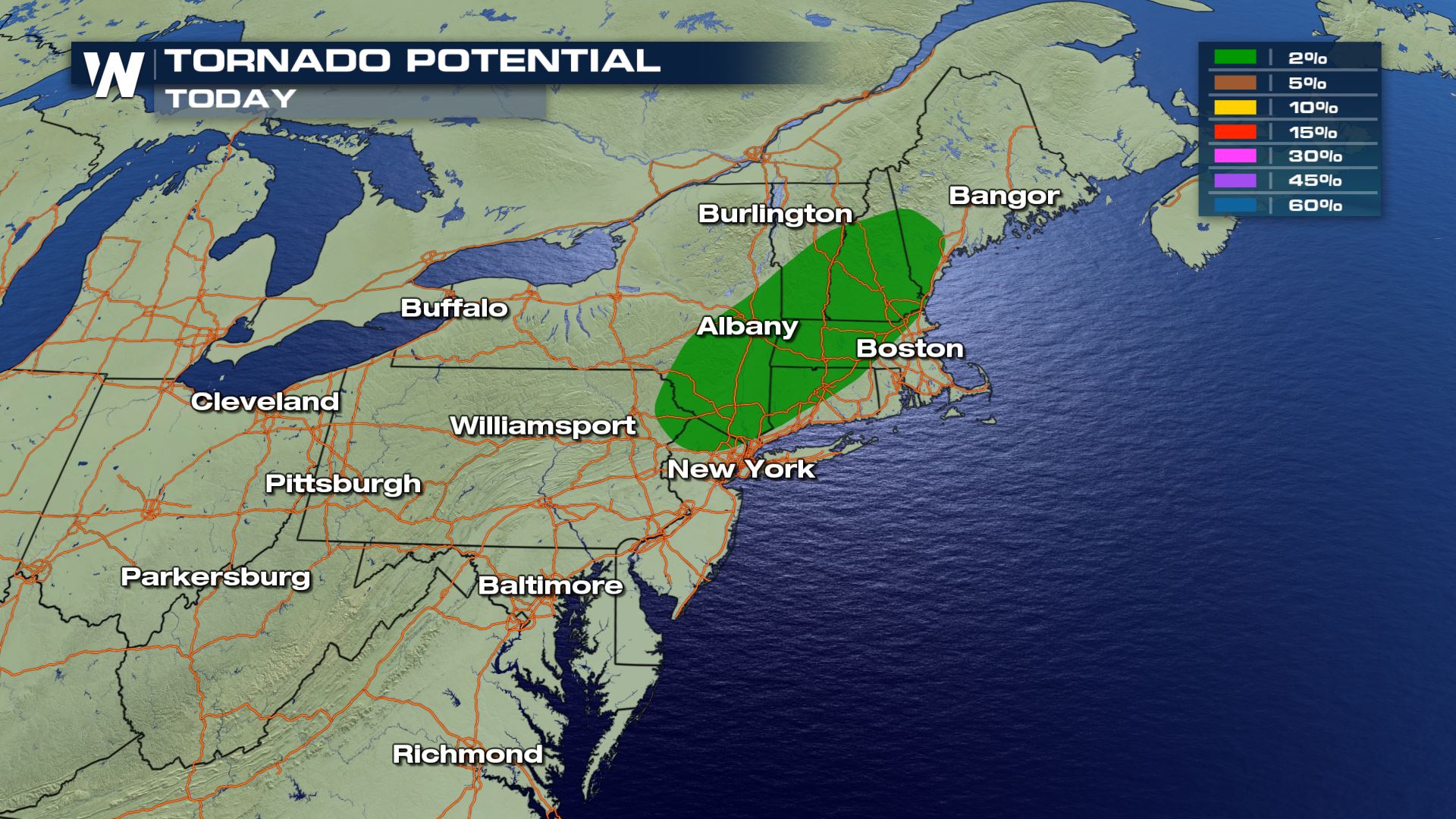 Damaging winds will be the strongest risk today, but large hail and isolated tornadoes will also be possible.  If you have any loose outdoor items, you will want to secure them or bring them indoors as wind gusts could reach 70 mph in some areas.
Forecast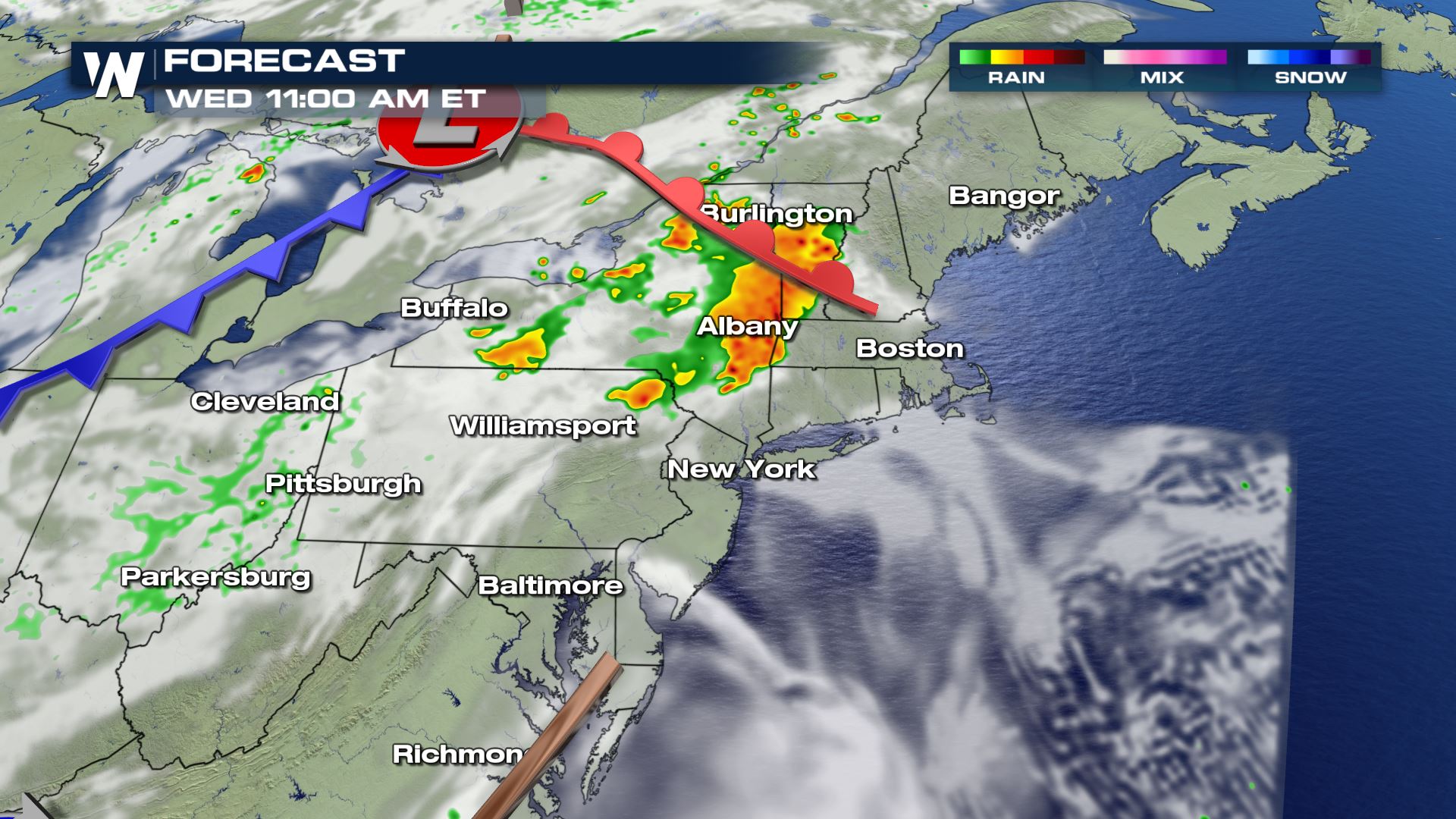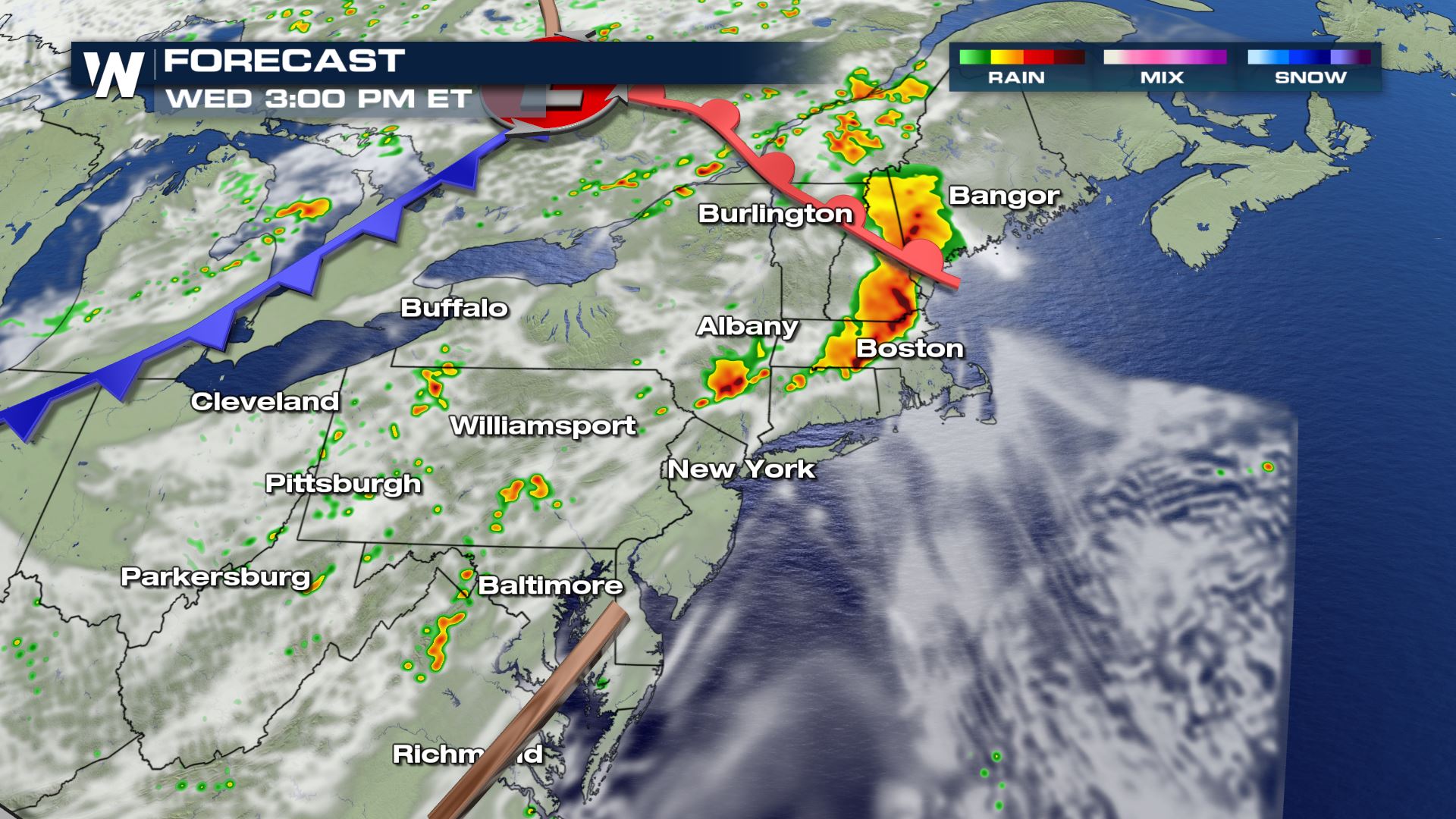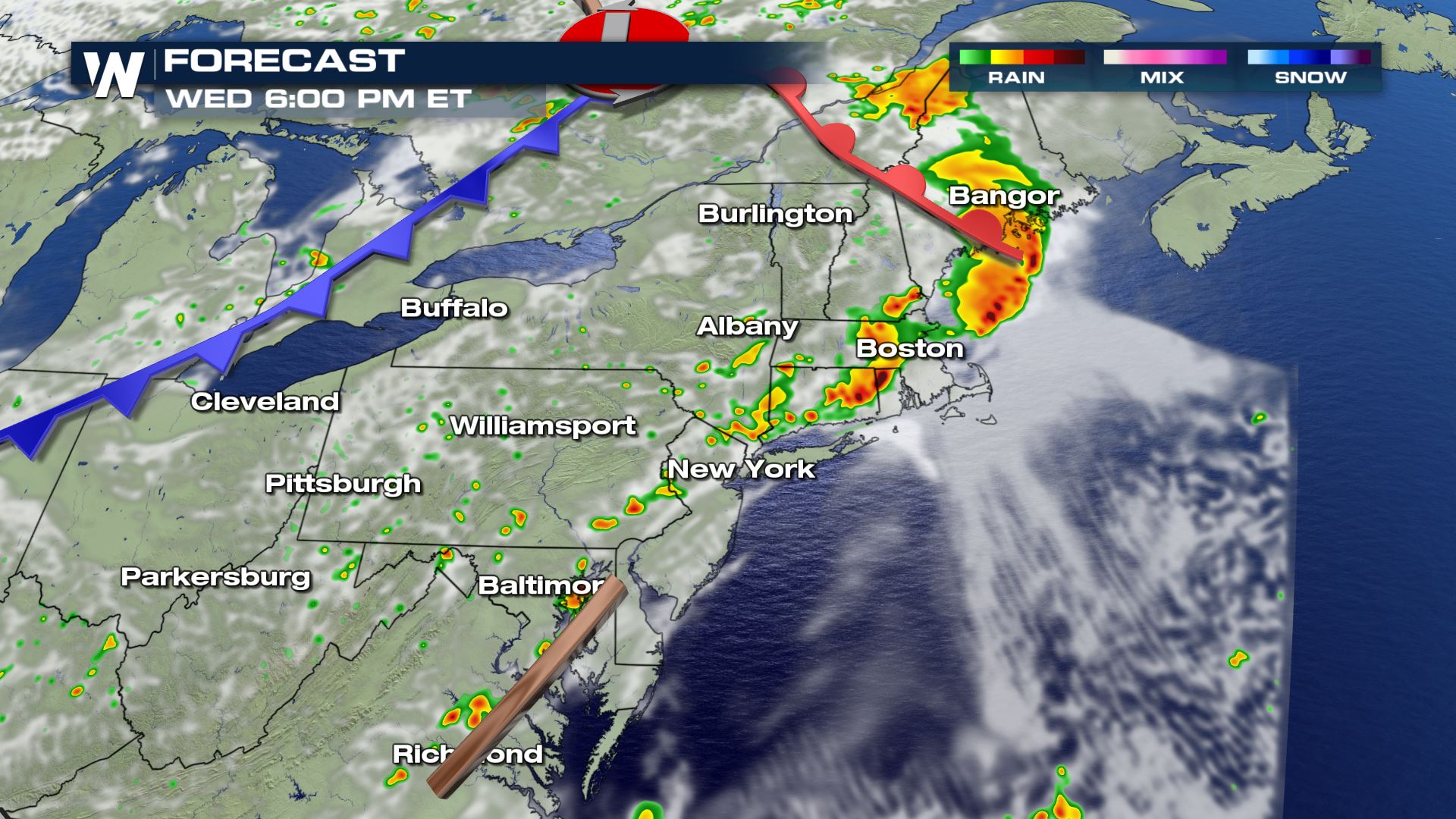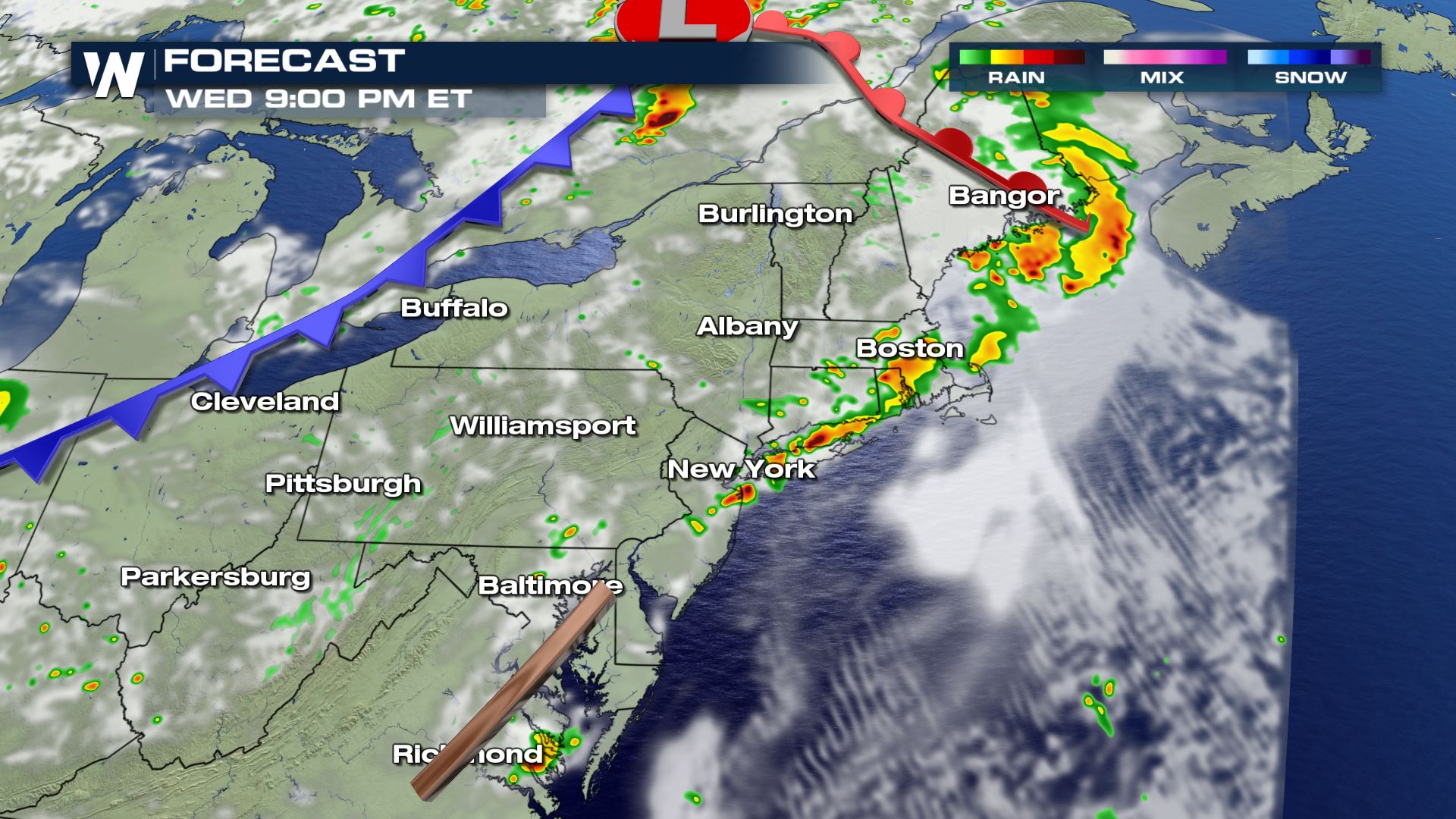 The timing of today's storms will be all morning and through the afternoon.  This cold front has very nice temperatures behind it, so you get ready for a nice cool down across the Northeast for the rest of the week!  Keep checking with WeatherNation for more updates on today's severe weather.