A strong cold front moving through Florida today will be the focus of showers and storms. Some storms could turn severe with the threat of damaging winds and a very isolated tornadoes. Here is the very latest on today's severe weather threat.
Severe Outlook

Severe Risks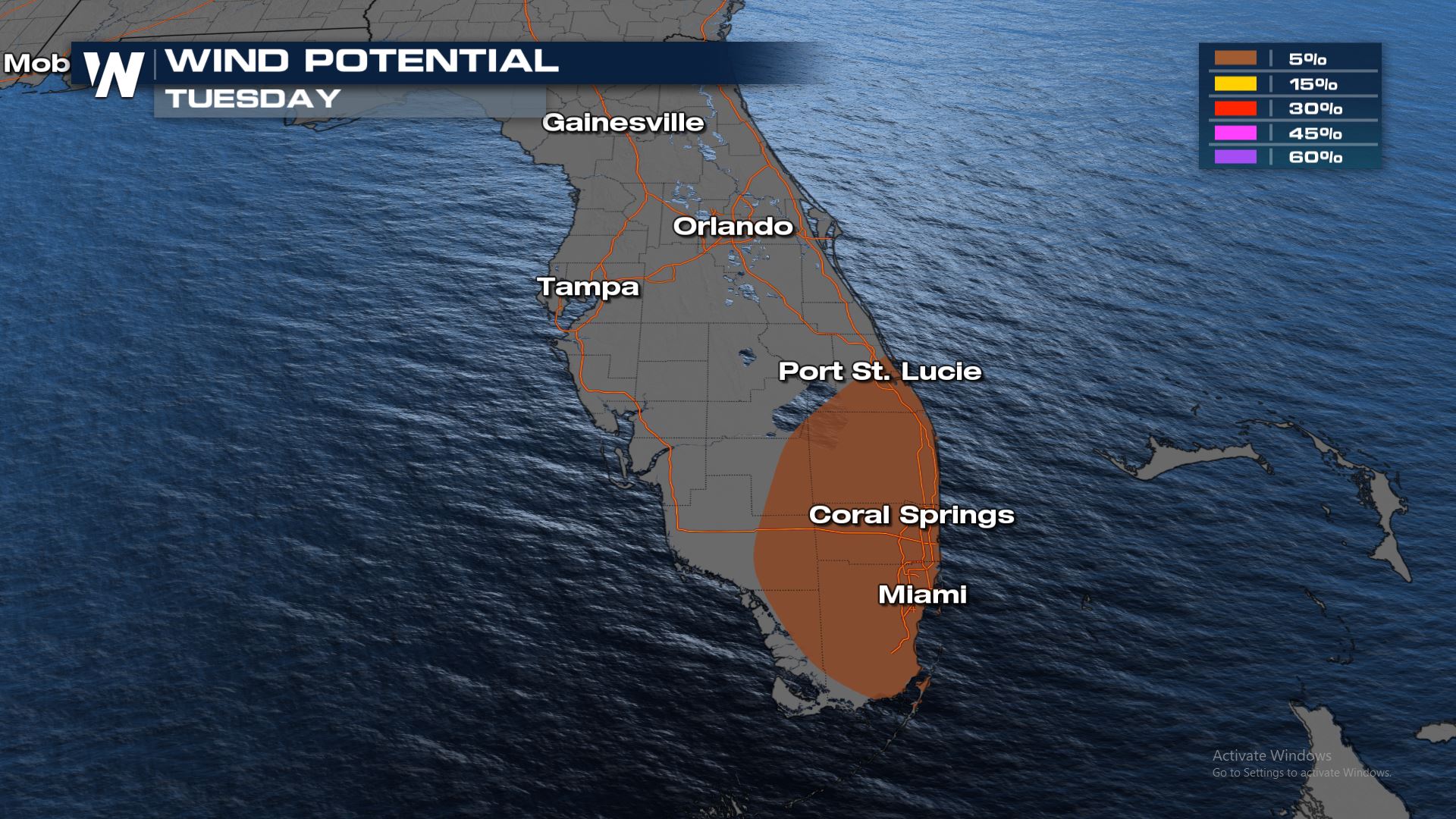 The main weather threat will be damaging winds over 58 mph. Cities like Miami and Fort Lauderdale could be impacted by these storm this morning and this afternoon.
Forecast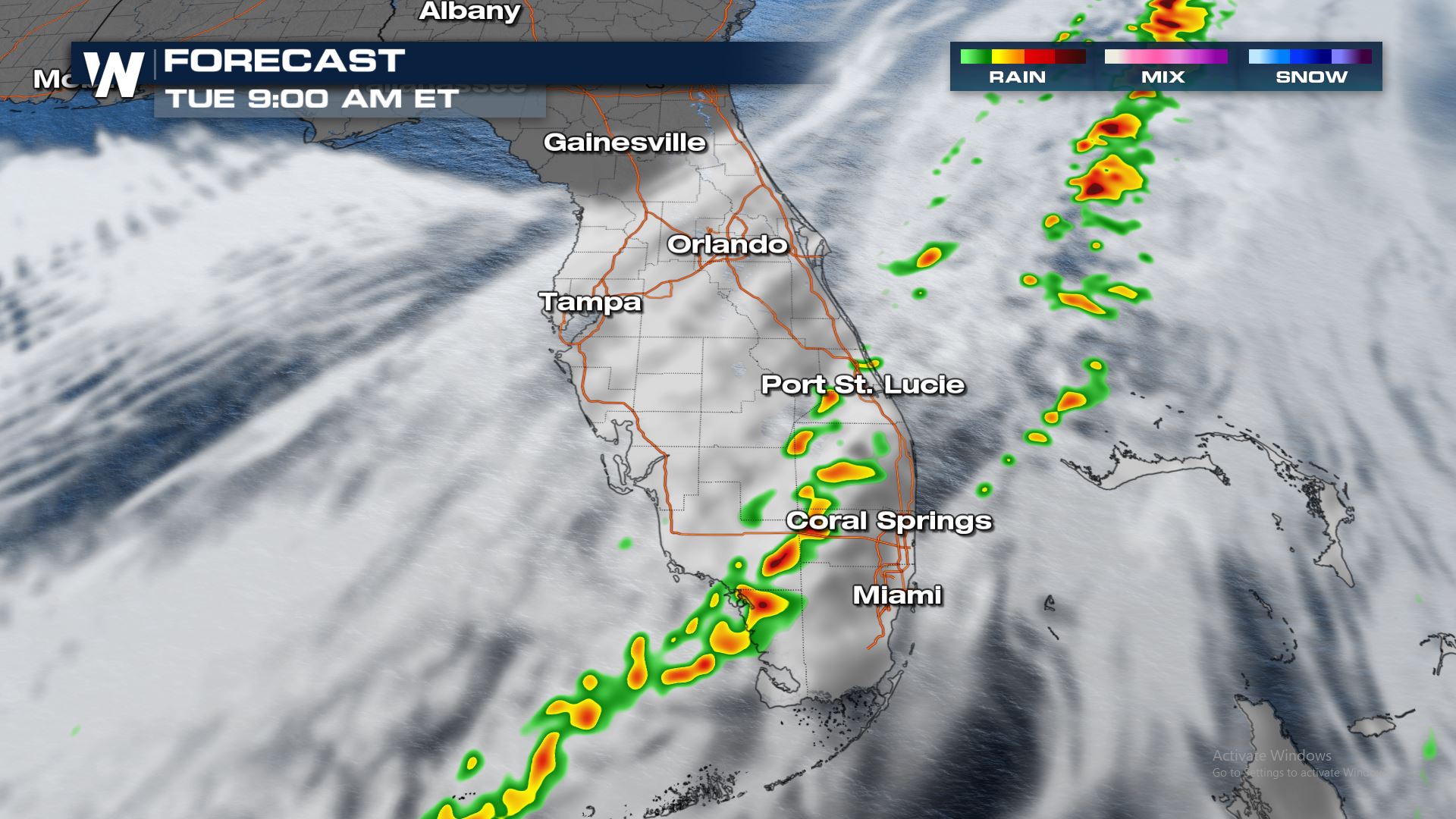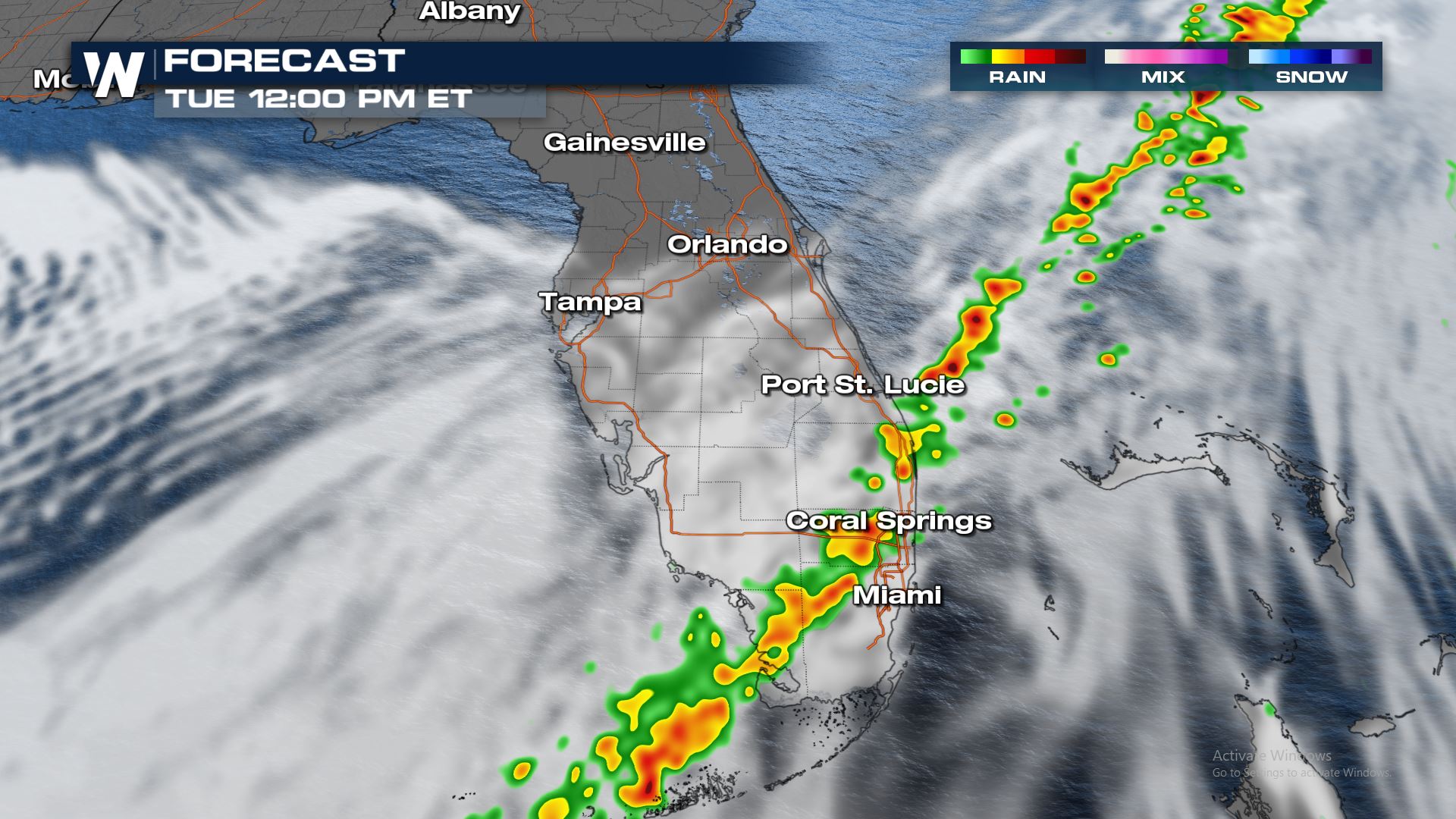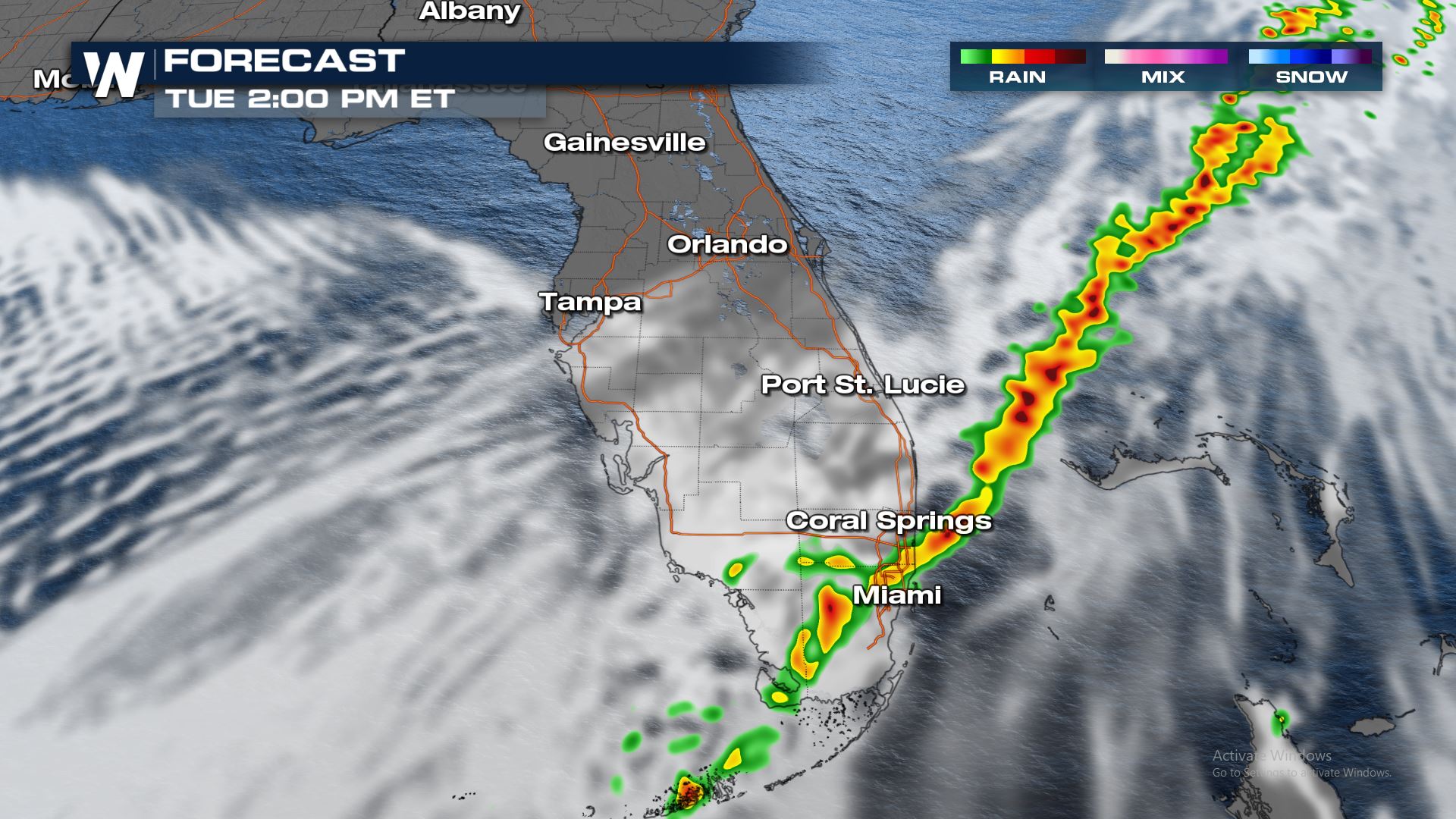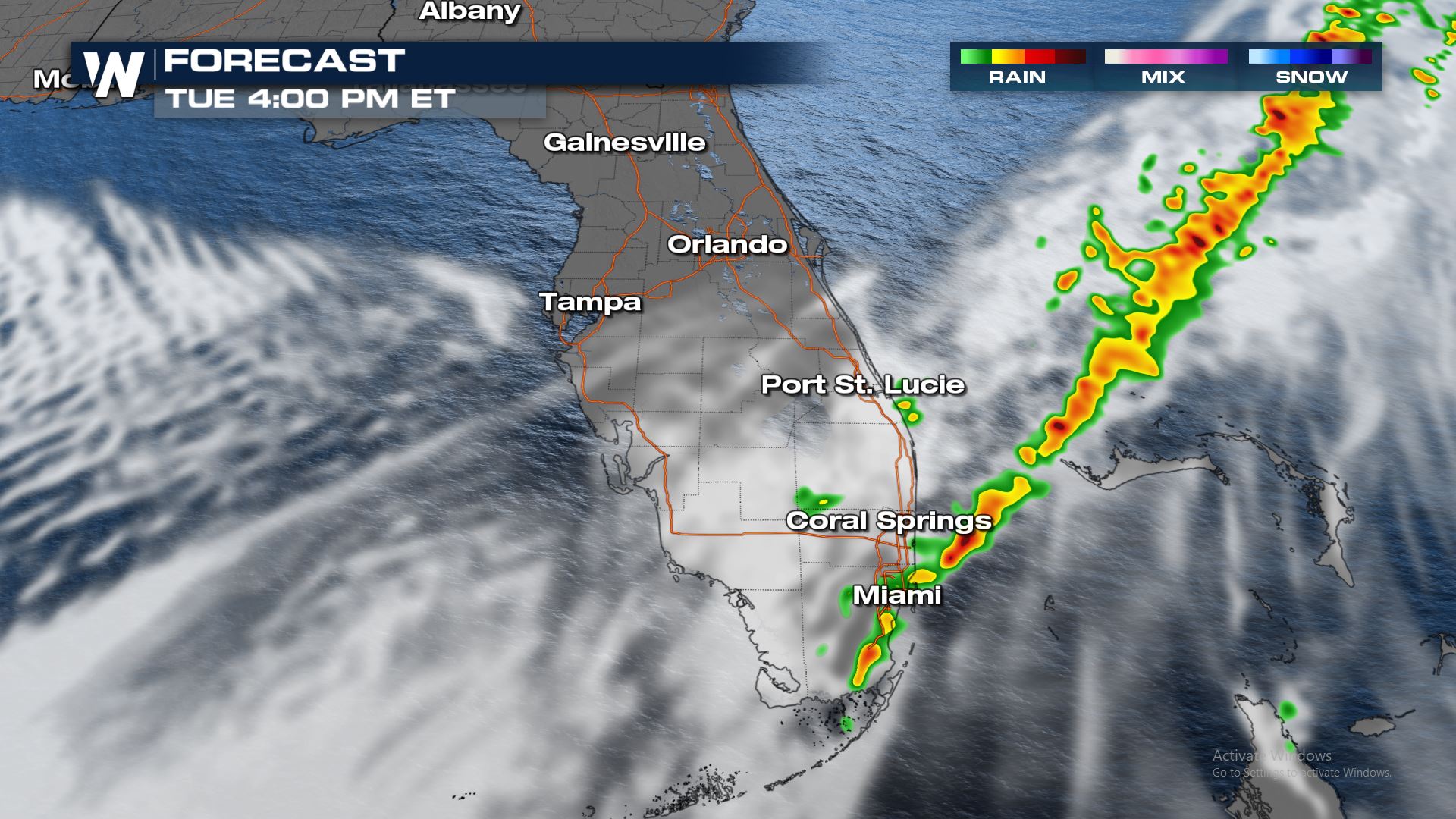 The latest timing of today's storms will be from the morning to the afternoon hours.  These could be quick moving storms leaving little time to take cover. If you are located in these areas, definitely be prepared to take cover if a warning is issued. More updates on today's severe weather chances will be happening all day on WeatherNation.