The work week got off to a very wet start in Missouri and Illinois. Granite City was hit hard and it led to major street flooding. Rainfall totals exceeded half a foot in several spots.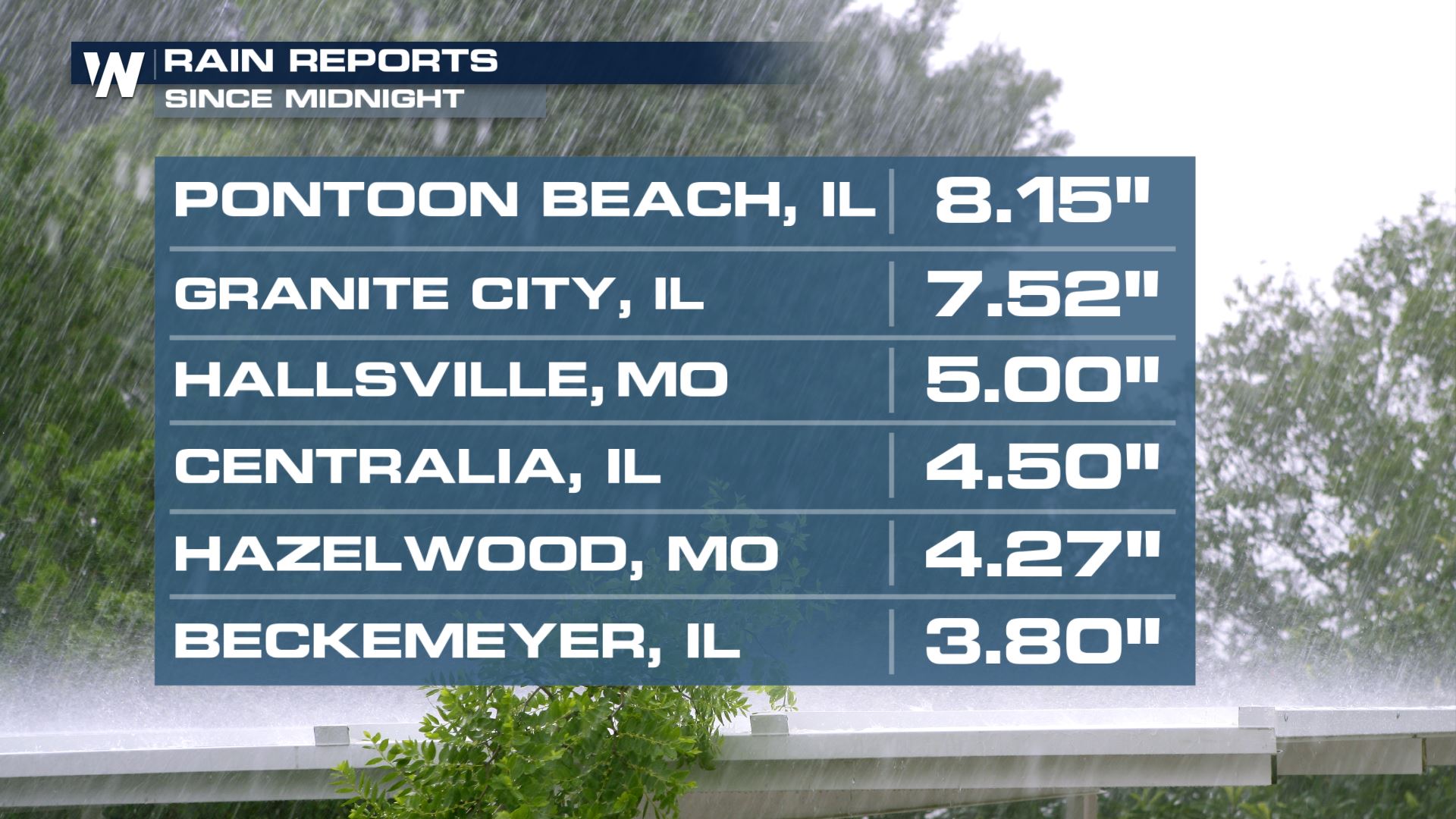 Severe thunderstorms will be the focus for the rest of the evening. There is an enhanced risk for severe thunderstorms in Iowa and Illinois, with a slight risk into surrounding Indiana and Missouri. Marginal risks extended eastward into Ohio and southward to the Texas Panhandle. Parts of the Dakotas and Maine are also under marginal severe weather threats. Damaging wind gusts are a primary concern this evening. Gusts could exceed 80 mph in areas highlighted in red. Some large hail is also possible.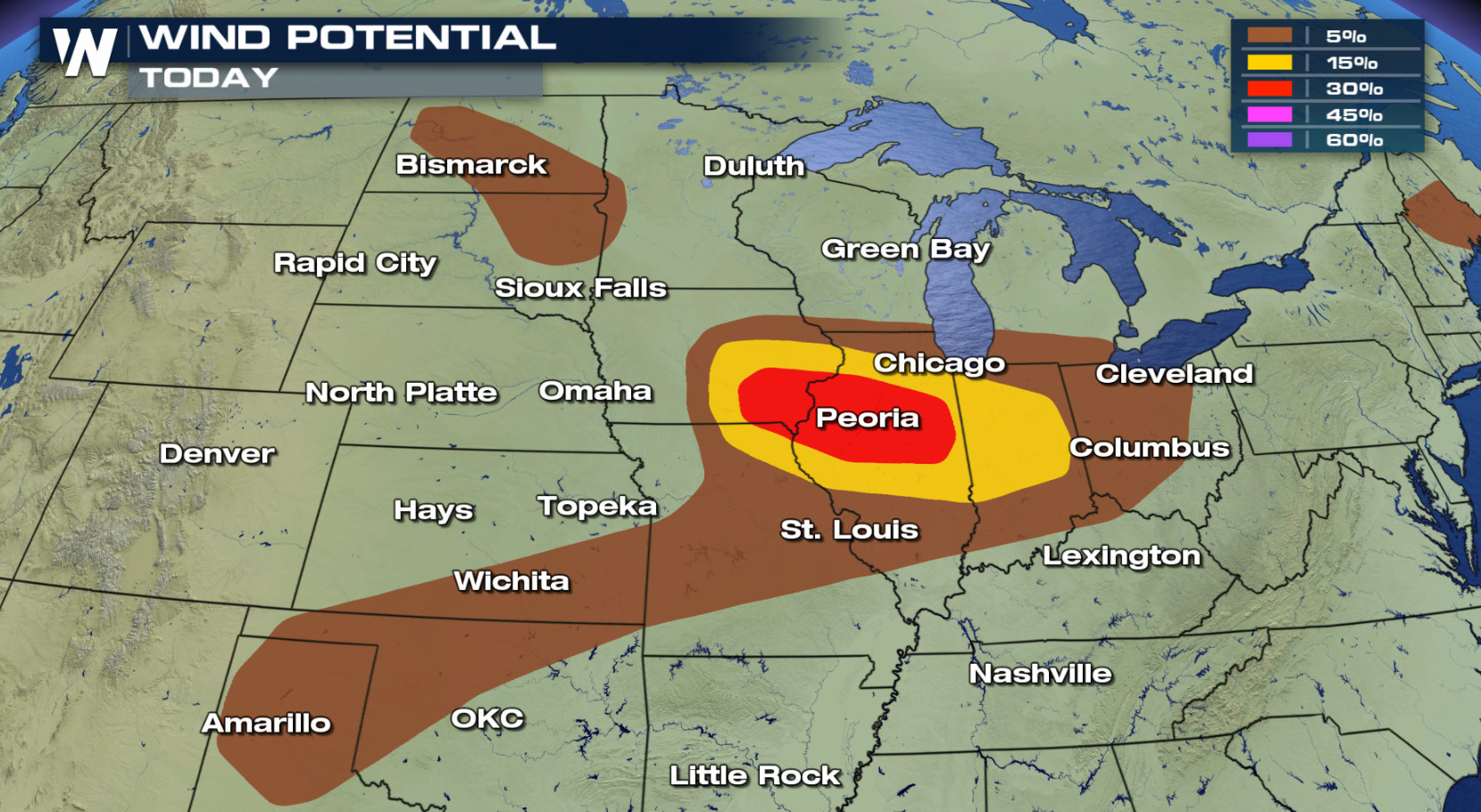 The tornado potential is highest over central Illinois. Some strong tornadoes are possible across the yellow shaded region.
The strongest storms will move through Peoria late this evening. The complex of storms will then move into Indiana by late tonight.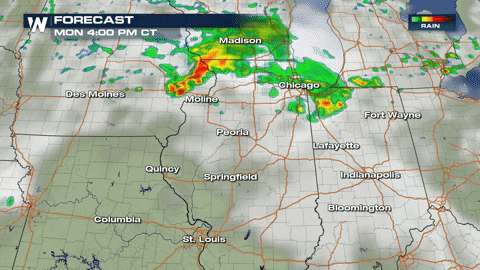 While the strong storms will be centered for Illinois, isolated severe weather is possible anywhere along the cold strong. The front will slip through states like Oklahoma and Missouri this evening as well. Storms push into the Ohio Valley overnight and will continue into Tuesday.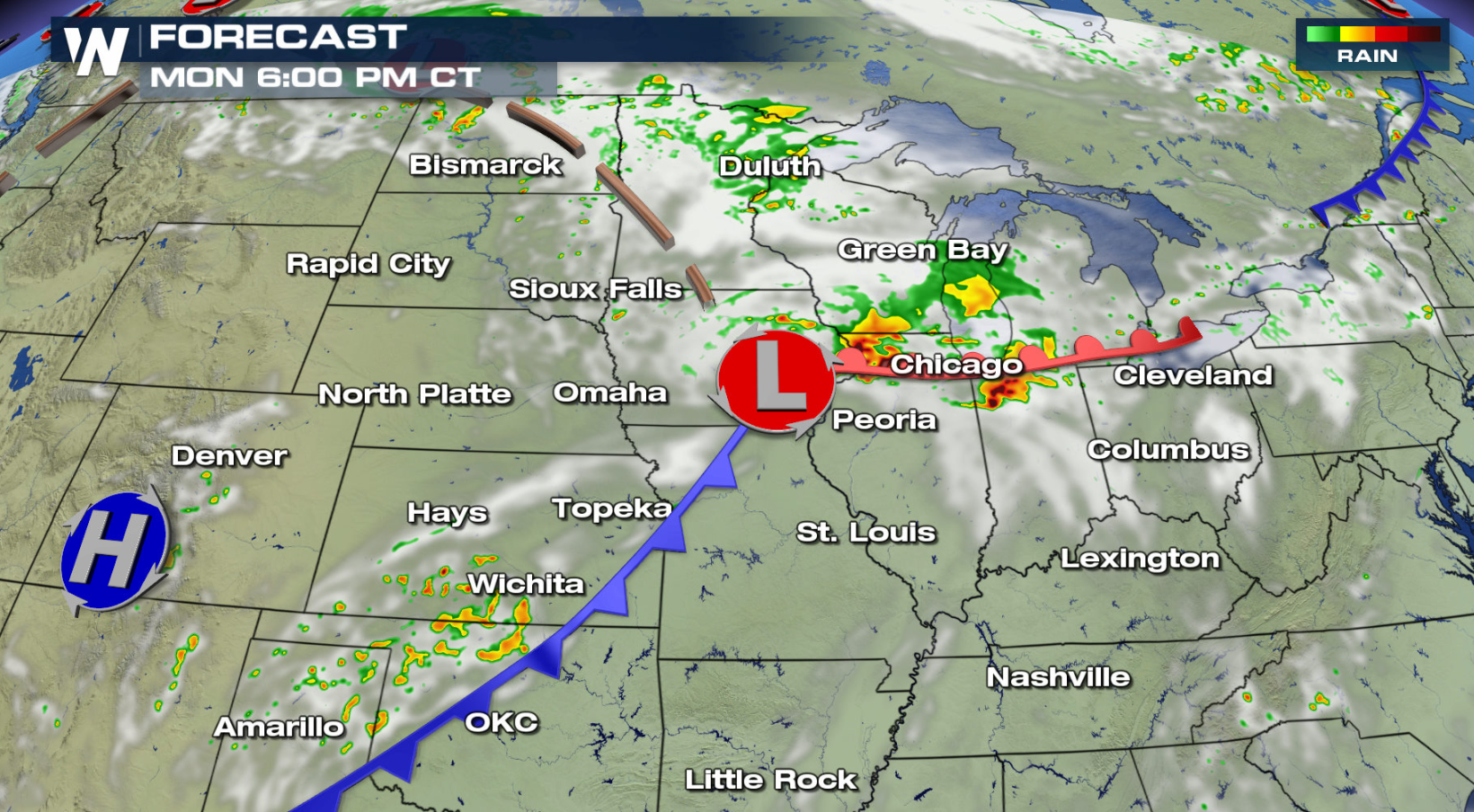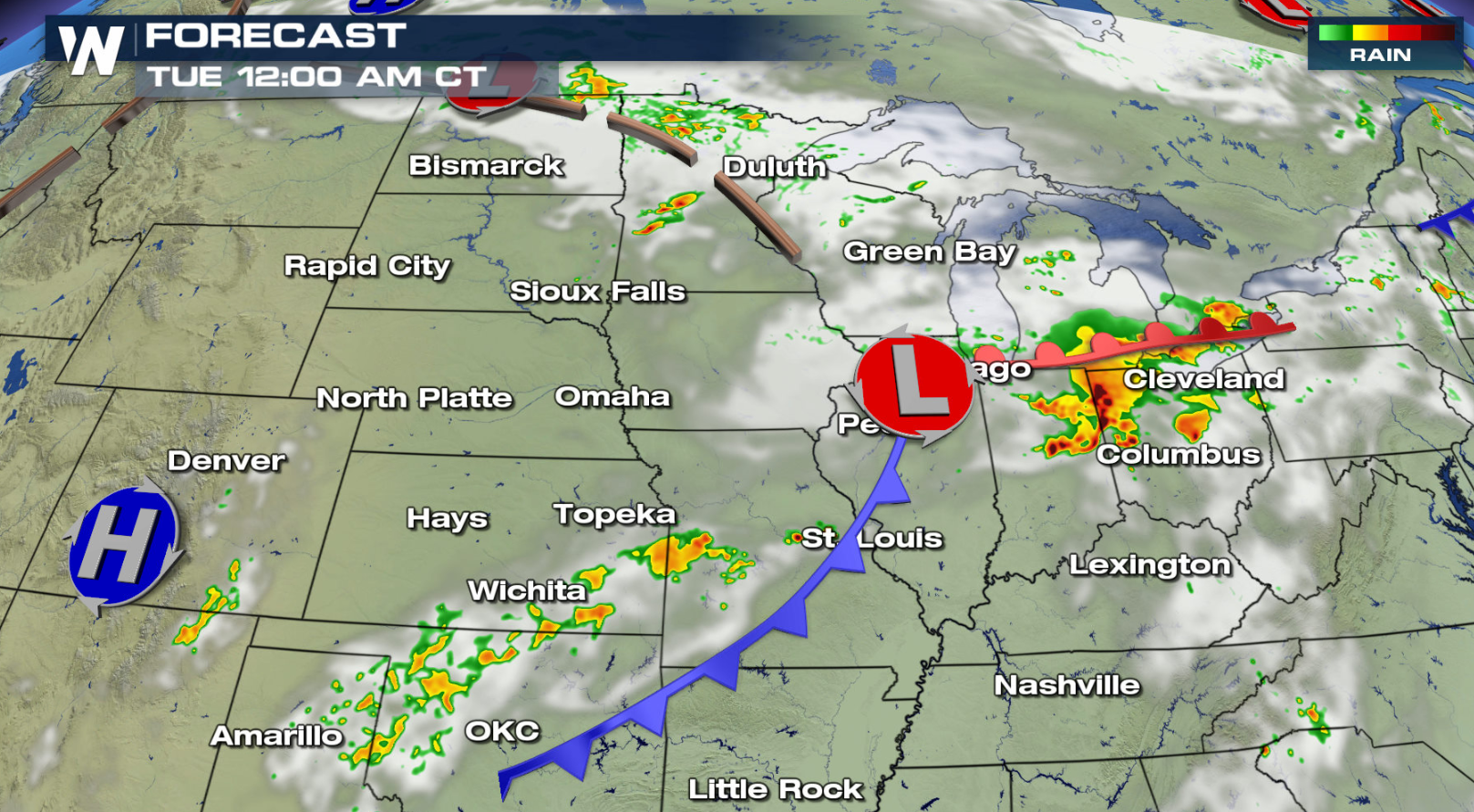 If you are in the risk areas, be sure to check back with WeatherNation on-air and online for updates and weather alerts. For WeatherNation: 
Meteorologist Mace Michaels