The threat for severe weather continues in the forecast for Wednesday and Thursday this week. There is a Slight Risk for severe weather across parts of Texas and Oklahoma.  That means scattered storms are possible that could produce damaging wind gusts, large hail, and a few tornadoes.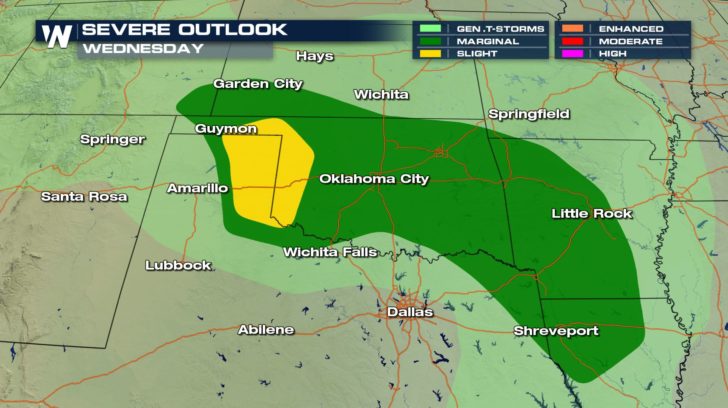 With the current setup, the best chances for severe weather will be this afternoon and evening, possibly continuing into the overnight hours. Large hail looks to be the biggest concern with any severe storms that form.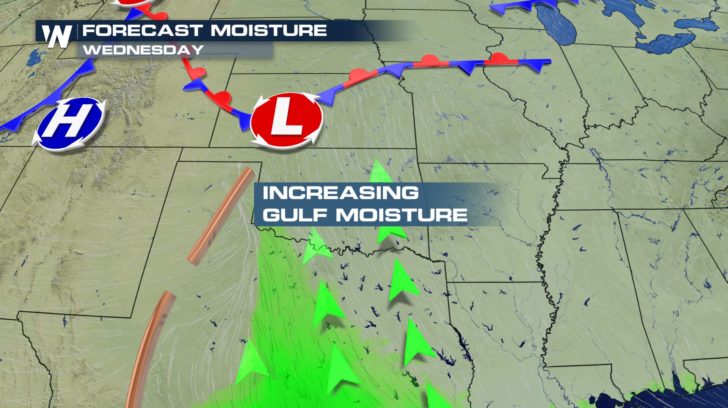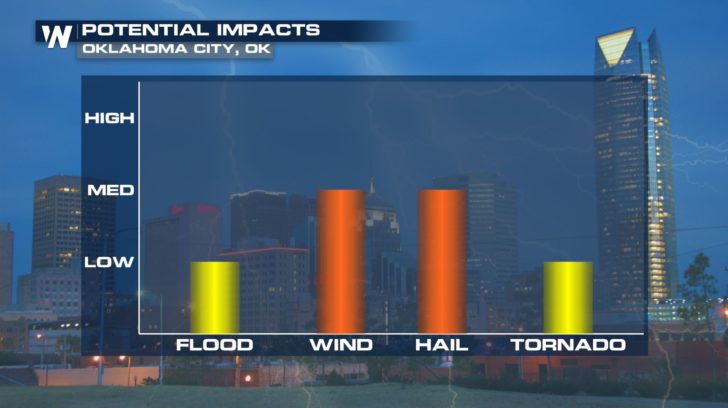 On Thursday, the severe threat moves to the lower Mississippi Valley with tornadoes, large hail, and damaging winds all possible.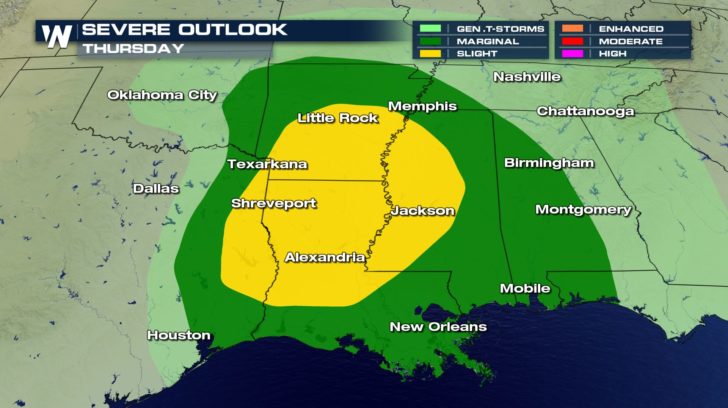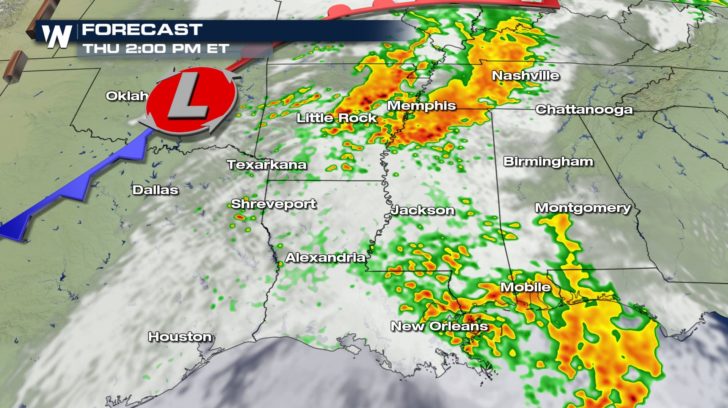 Stay with WeatherNation for all the latest updates throughout the day. For WeatherNation, I'm
Meteorologist Meredith Garofalo