Severe weather threats continue across the eastern U.S. today.  It's the same system that brought dozens of severe storms to Oklahoma, Texas, Missouri, Kansas, and Arkansas over the last 24 hours.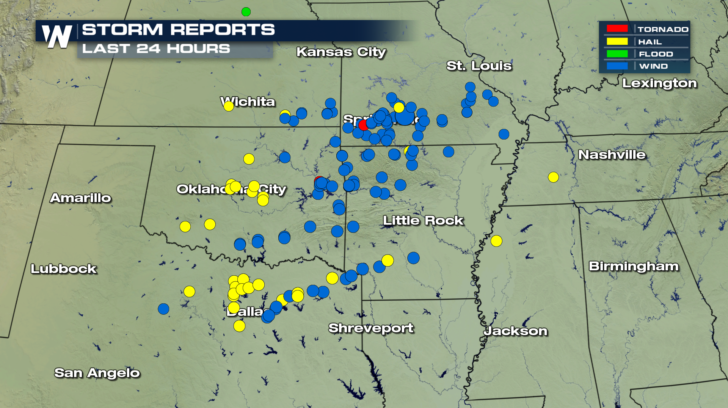 Today, the severe weather threat is shifting eastward.  The severe risk area is a large one, extending from the Midwest, all the way down to the Carolinas and the gulf coast.  The greater threat of severe storms will be in the yellow shaded "Slight Risk" areas.  There will be a "Marginal Risk" for severe storms in the green shaded areas.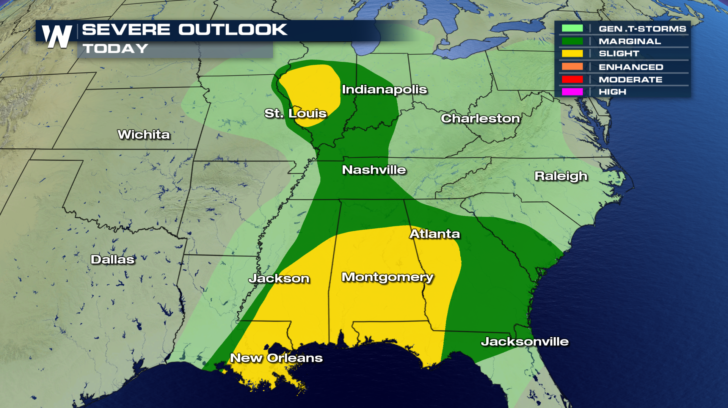 All types of severe weather will be possible today, including straight-line damaging winds, damaging hail, and even tornadoes!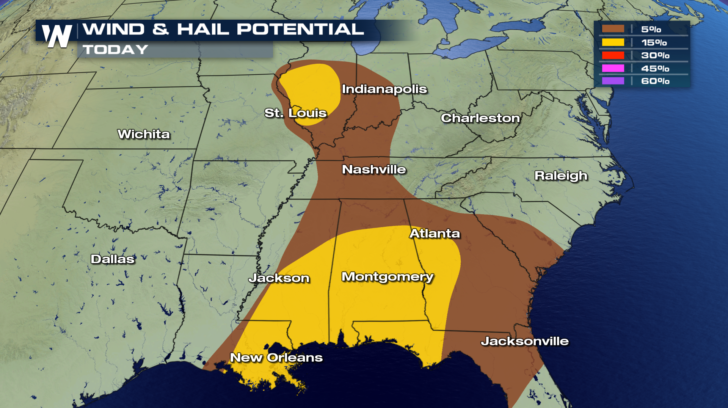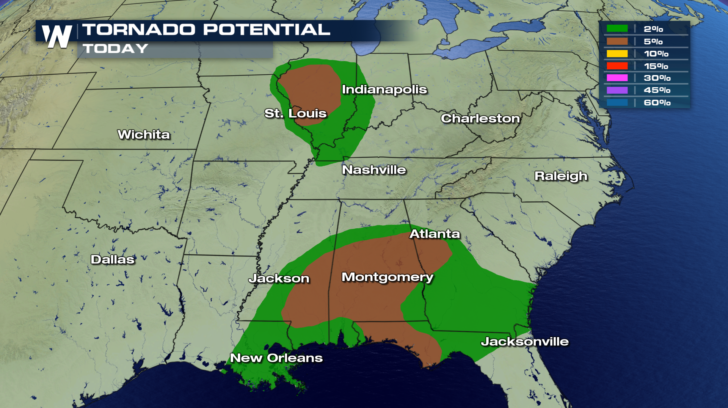 This afternoon, heavy rain and thunderstorms will form along and ahead of a frontal system.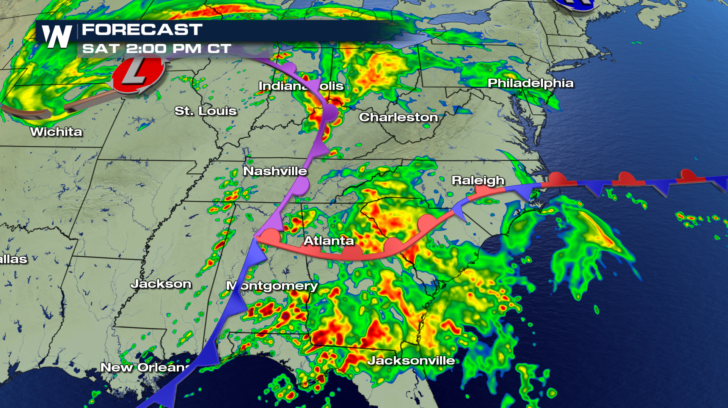 Heavy rain and severe storms will be possible into the evening hours as well.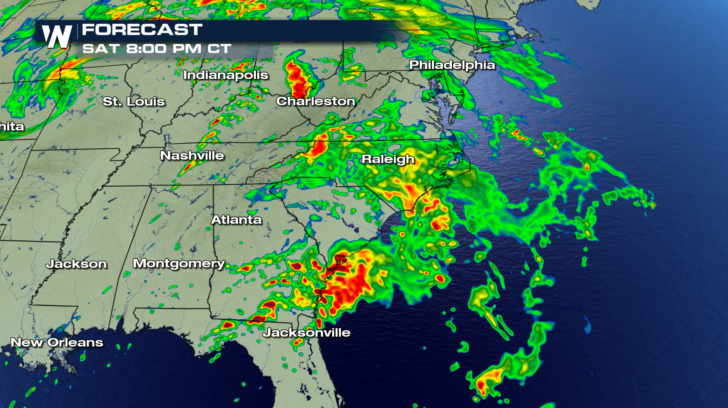 On Sunday, the same front will be draped across the Carolinas, Georgia, and portions of southern Alabama and northern Florida.  Once again, severe thunderstorms will be possible.  The greater threat will be in the "Slight Risk" yellow shaded area, and a "Marginal Risk" in the green shaded area.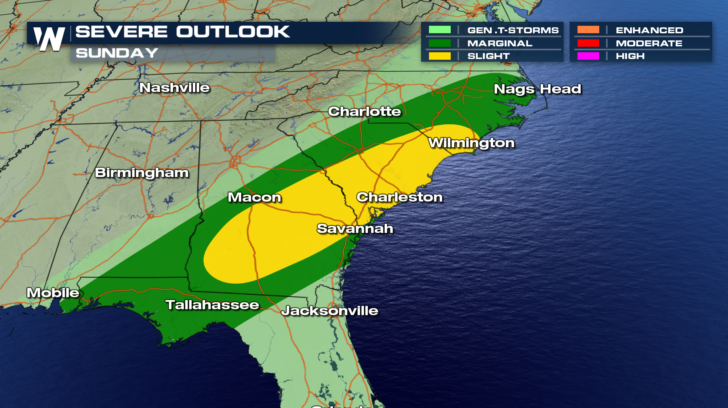 Here's the cold front's position on Sunday afternoon.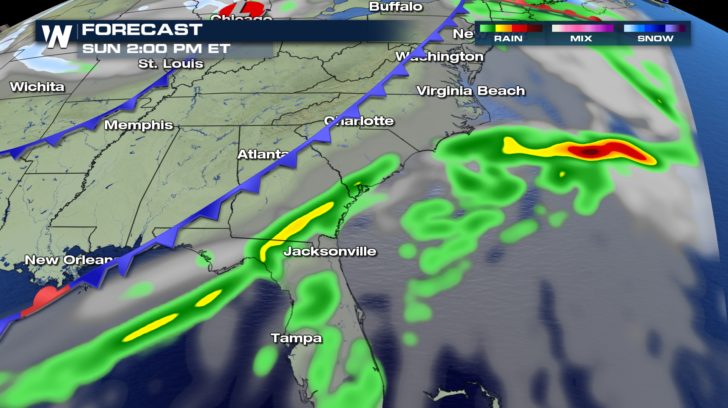 Several inches of rain are possible over the next two days, especially in the yellow, orange, and red shaded areas.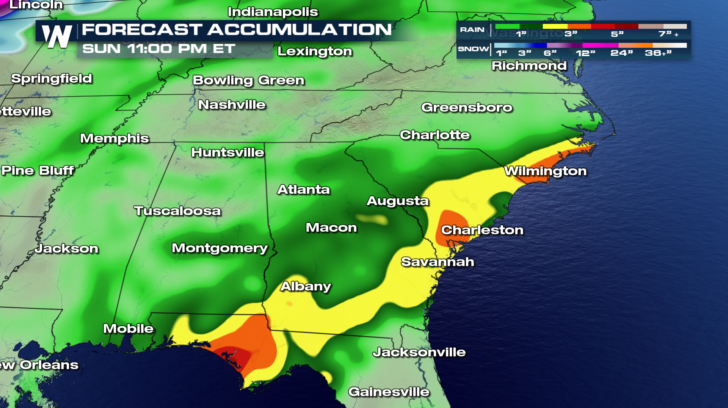 Flash Flood Watches are in effect through Sunday for heavy rains expected in southwestern Georgia, Southeastern Alabama, and the panhandle of Florida.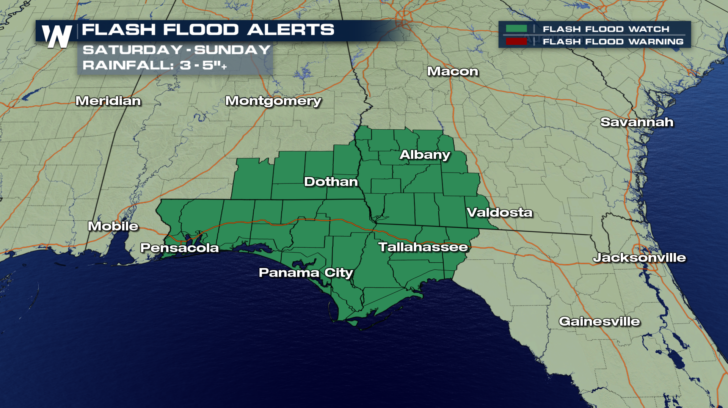 Stay tuned to WeatherNation for the latest severe weather information.  You can watch on the Dish Network, Amazon Fire TV, Roku, and Apple TV. For WeatherNation:  Meteorologist Matt Monroe