Severe weather season typically runs from March through June.  One of the main reasons for this, is the position of the jet stream.  The jet is the dividing line between warm humid air to the south, and cooler drier air to the north.  Where these air masses clash, typically marks the breeding ground for inclement weather.  During the spring, the location of the jet starts in the southern U.S., and gradually shifts to the north.  By June, it is typically in the northern U.S.  That's why severe weather season for Minnesota is later, compared with a state farther south, like Texas.  Texas usually sees severe weather in March and April. People usually don't associate October as a month with severe storms.  However, a secondary maximum of severe weather is often seen this time of the year.  Why?  Because that's when the jet stream makes its annual migration back toward the south.  Severe thunderstorms become more common.  And tornadoes are often seen this time of year due to the wind shear caused by low level jets. Looking ahead to Friday, there will be a marginal threat for strong to severe storms in a line between Chicago and Amarillo.  This is the area in dark green shading.  There will be a slightly higher risk for severe storms in the yellow shading.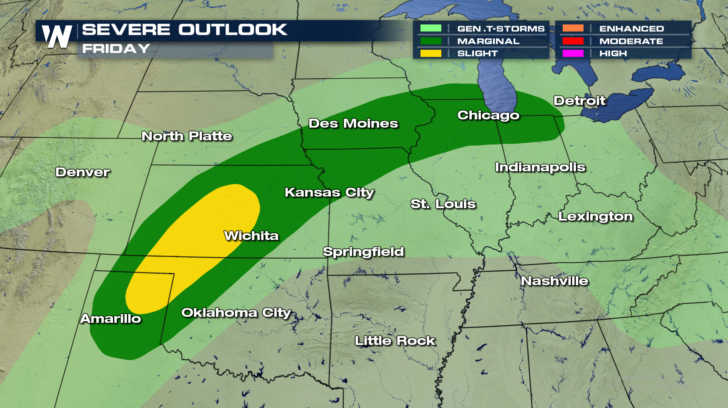 Now look at where the jet stream sets up for the next couple of days.  Almost exactly over the same area where the severe threat exists.  It's certainly no coincidence.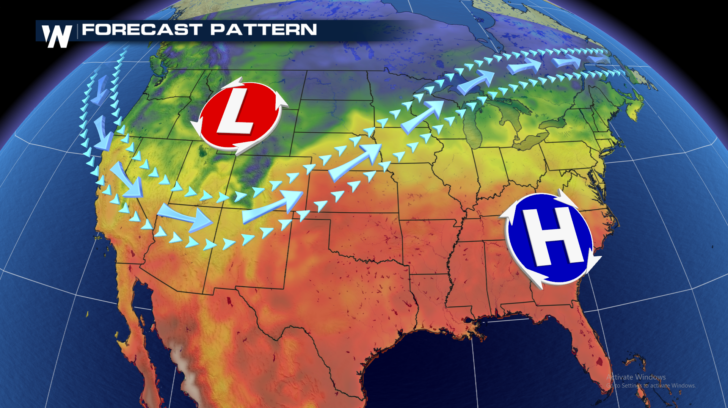 To the north of the jet stream we find cool dry air.  But to the south of the jetstream, the dewpoints are in the 60's and 70's.  That means that there is a lot of moisture in the air.  The temps to the south of the jet stream are also very warm, in the 80's and lower 90's.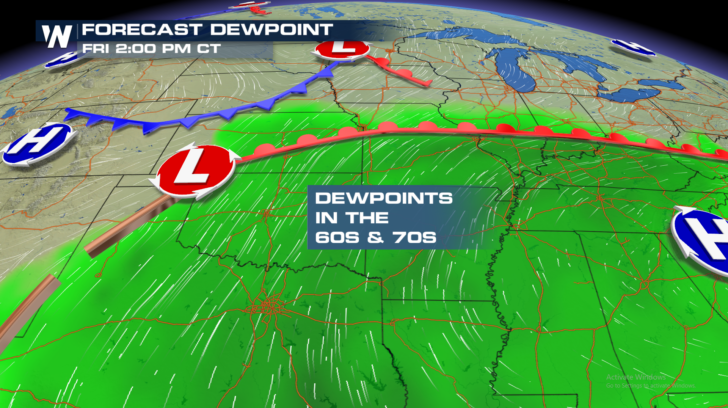 There is certainly plenty of energy for severe storms to form.  It's an environment of warm muggy air, providing plenty of moisture and lift for storms.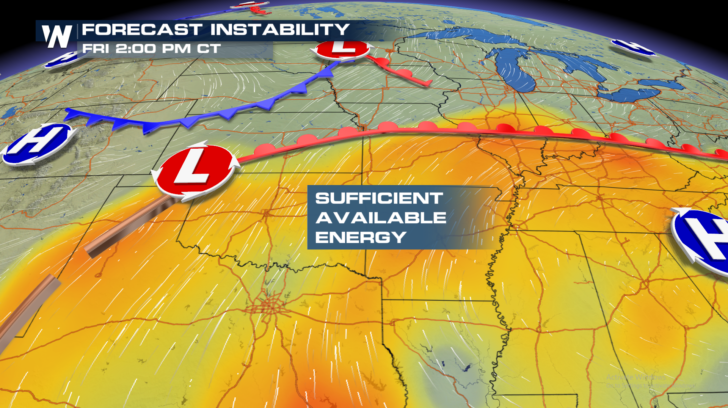 In addition to severe weather, heavy rainfall is also possible over the next several days.  Areas in Texas, Oklahoma, Kansas, and Missouri could easily see several inches of rainfall over the next seven days.  Hopefully the rain will be spread out over time, so flooding does not result.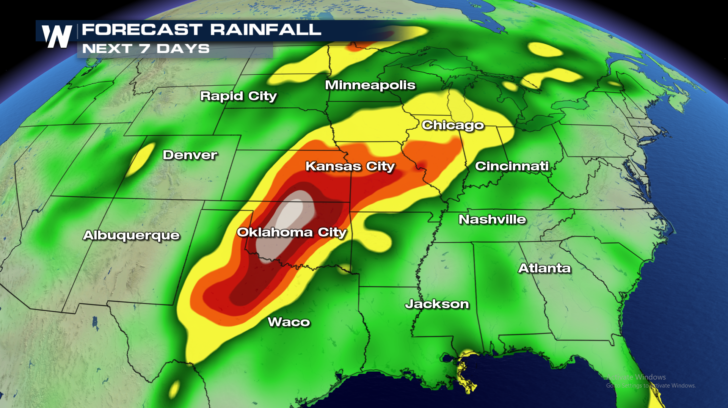 For WeatherNation:  Meteorologist Matt Monroe