The threat for severe weather increases once again for residents in the South beginning early Saturday morning and lasting through the weekend, as another strong storm rolls through the area. The Storm Prediction Center, or SPC, has issued a slight risk for severe weather to develop on Friday night.  Below is the expected timing of strong storms by late Friday night and into the overnight hours.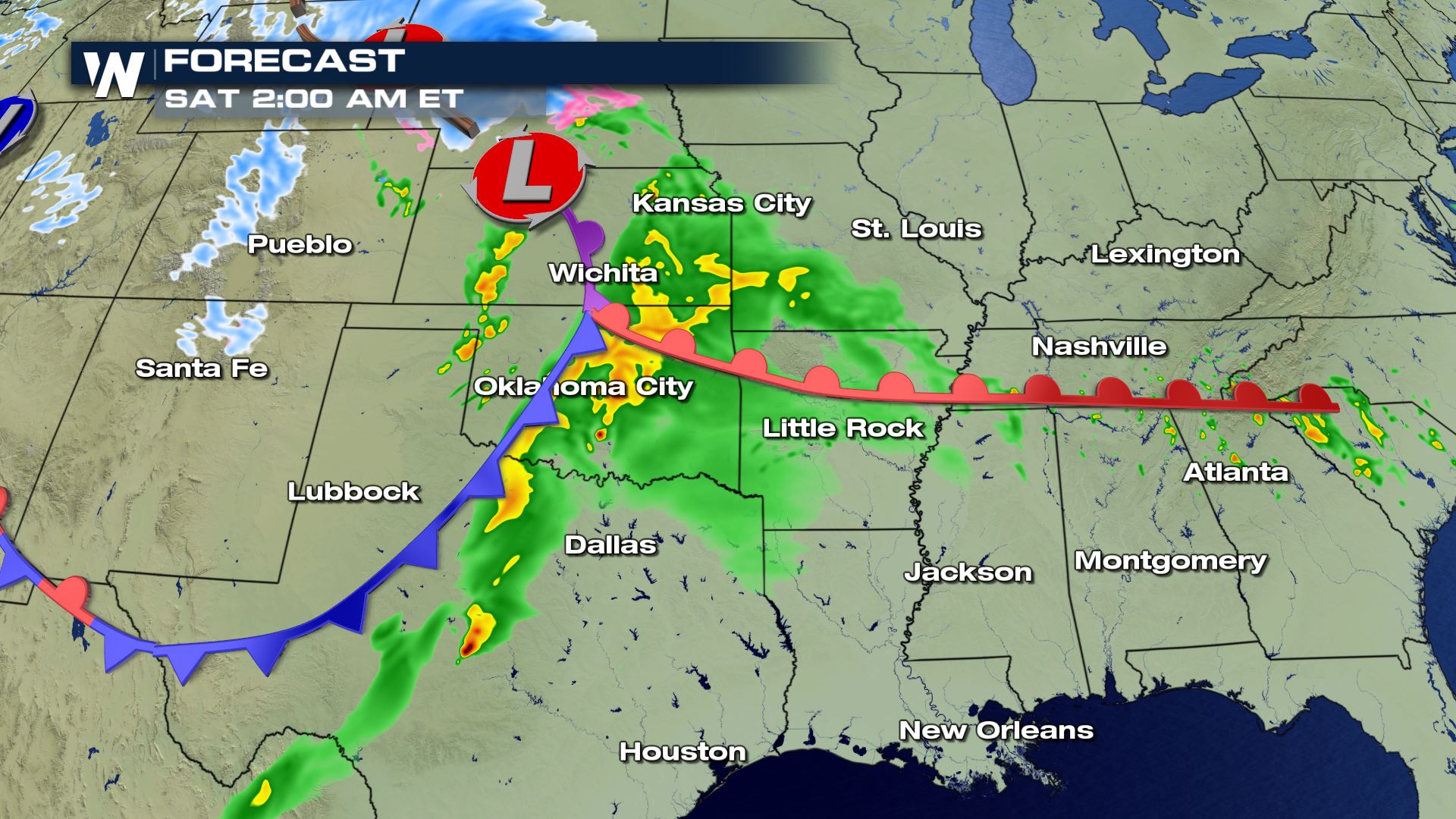 The slight risk includes cities from Dallas, Tulsa and south through the Texarkana areas late Friday night.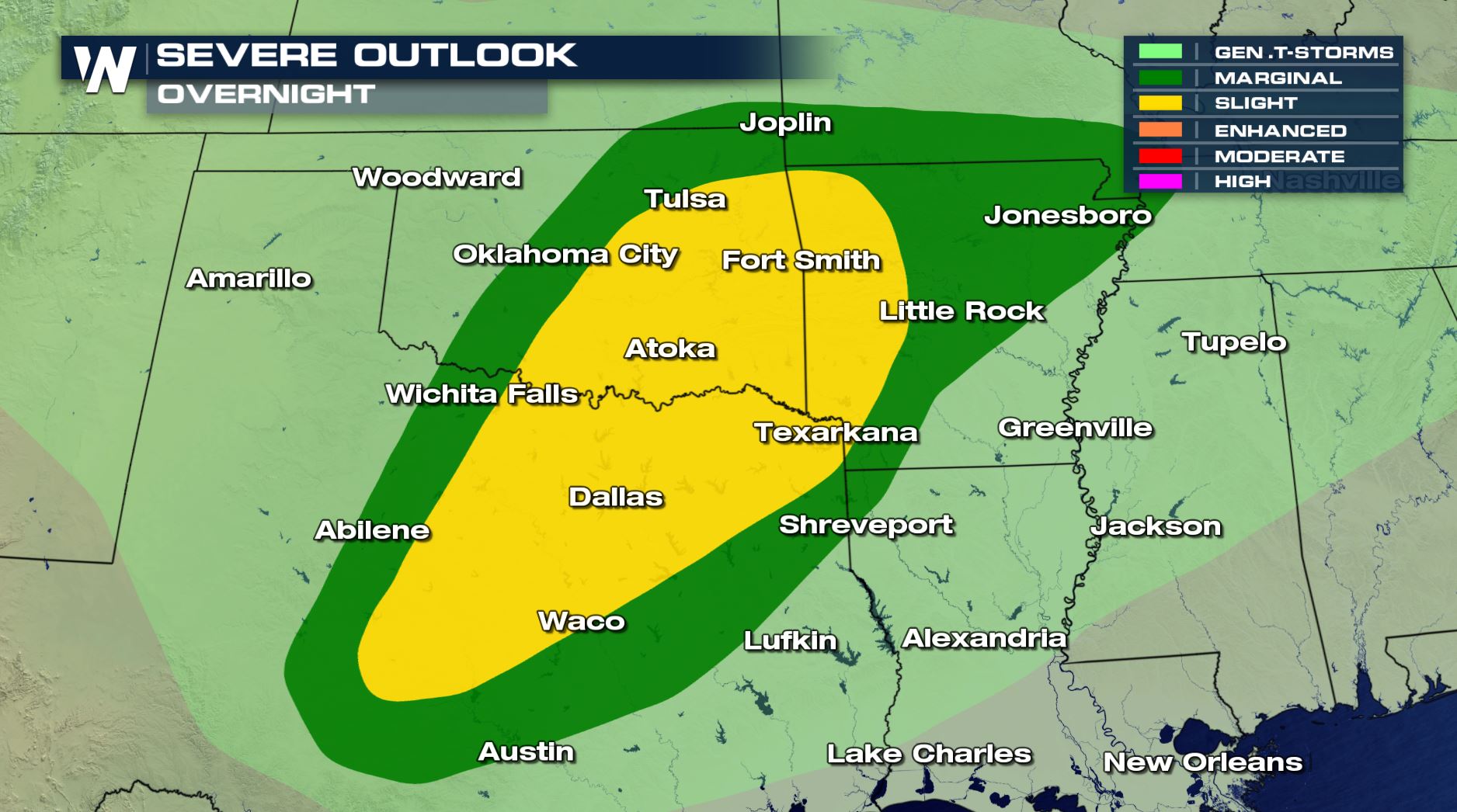 By early Saturday afternoon, strong storms will have moved east, alongside the frontal boundary, where severe weather with the chance for isolated tornadoes, large hail and heavy rain will remain in the forecast.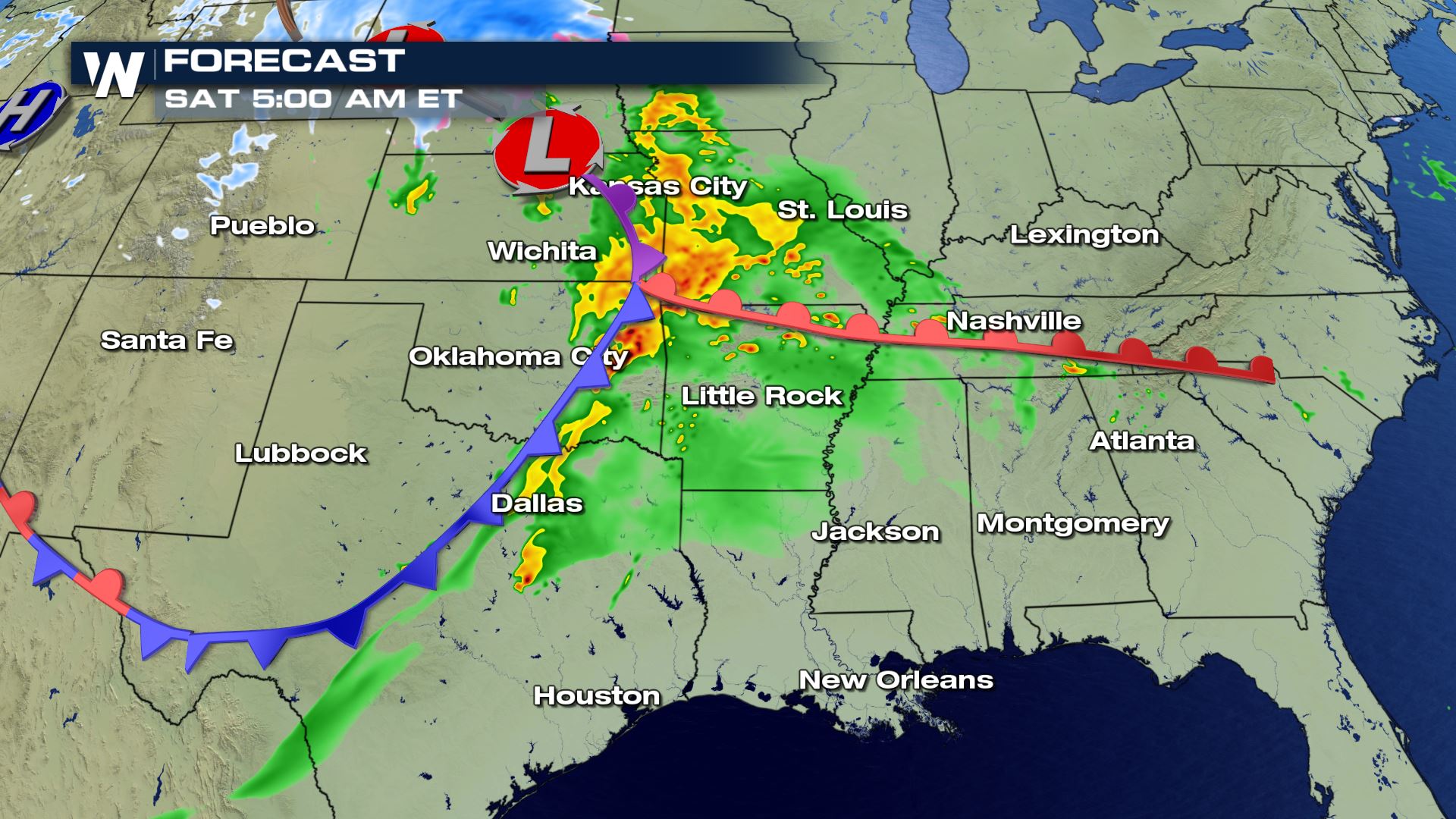 The SPC increased the chances for severe from Friday into Saturday with a enhanced risk. All the areas shaded in orange will have the highest likelihood of severe storms developing throughout the day and into the evening.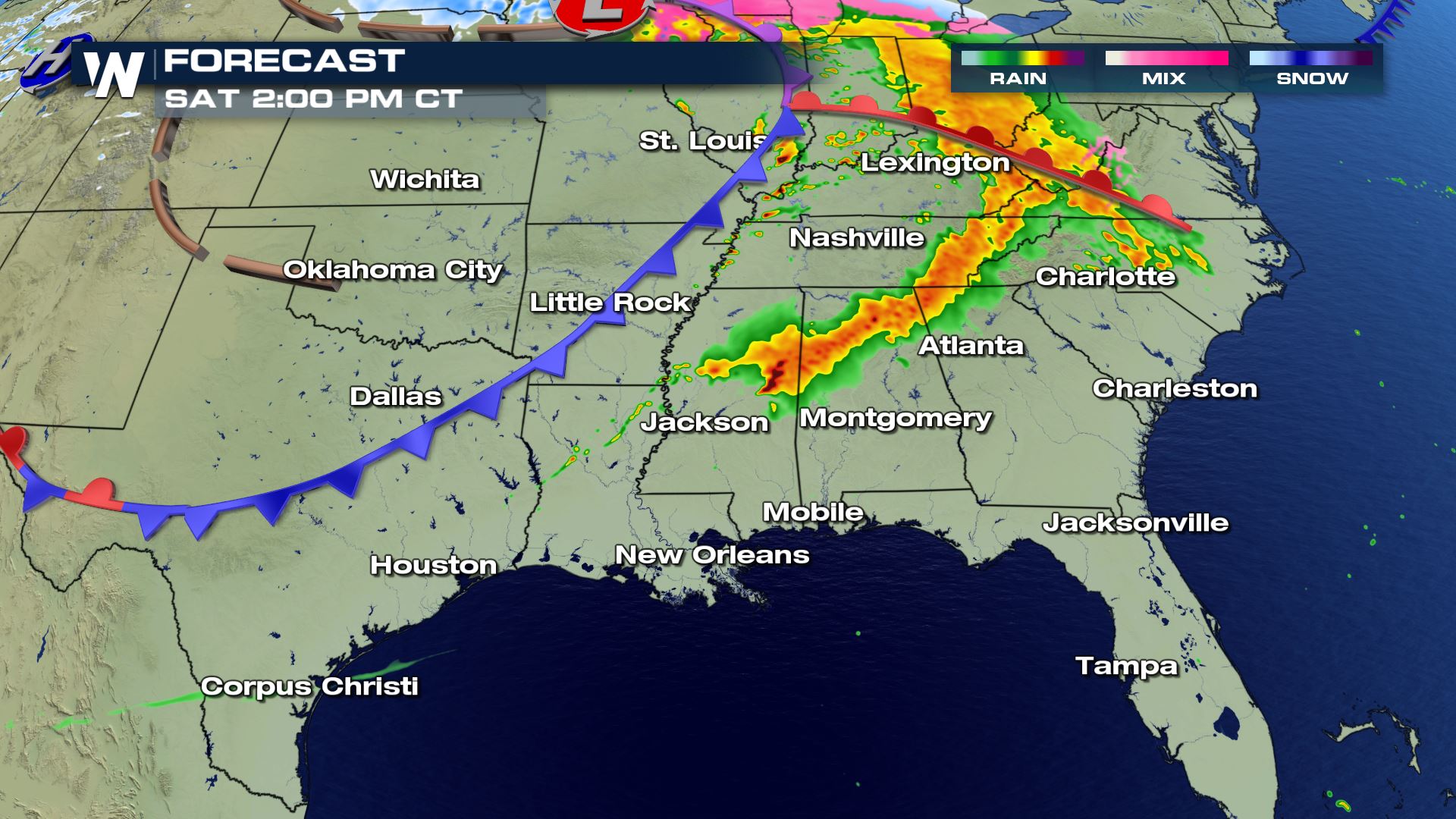 The best potential for scattered damaging winds and a few strong tornadoes appears to be across parts of the ArkLaMiss into northern Mississippi and southwestern Tennessee.
[Related Articles:]
RECAP OF SUNDAY, MARCH 3 SEVERE STORMS
WHAT'S THE "RISK" MEAN?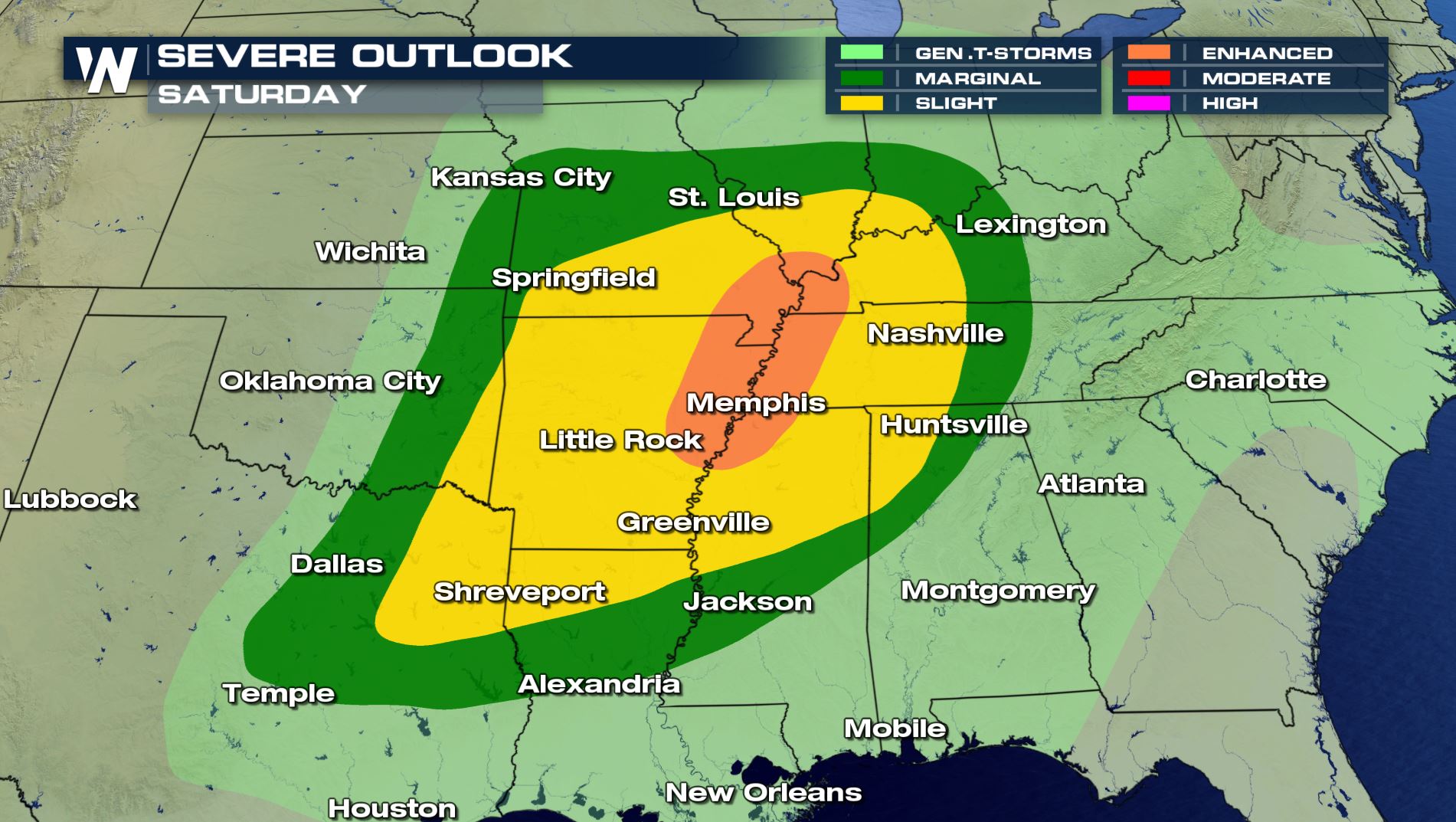 Alongside the chance for severe weather will be the heavy rainfall through the weekend. Areas in central Alabama, southern Tennessee and northern Georgia may see up to 3"+! Low-lying areas will be prone to flooding, so remember the phrase "Turn Around, Don't Drown"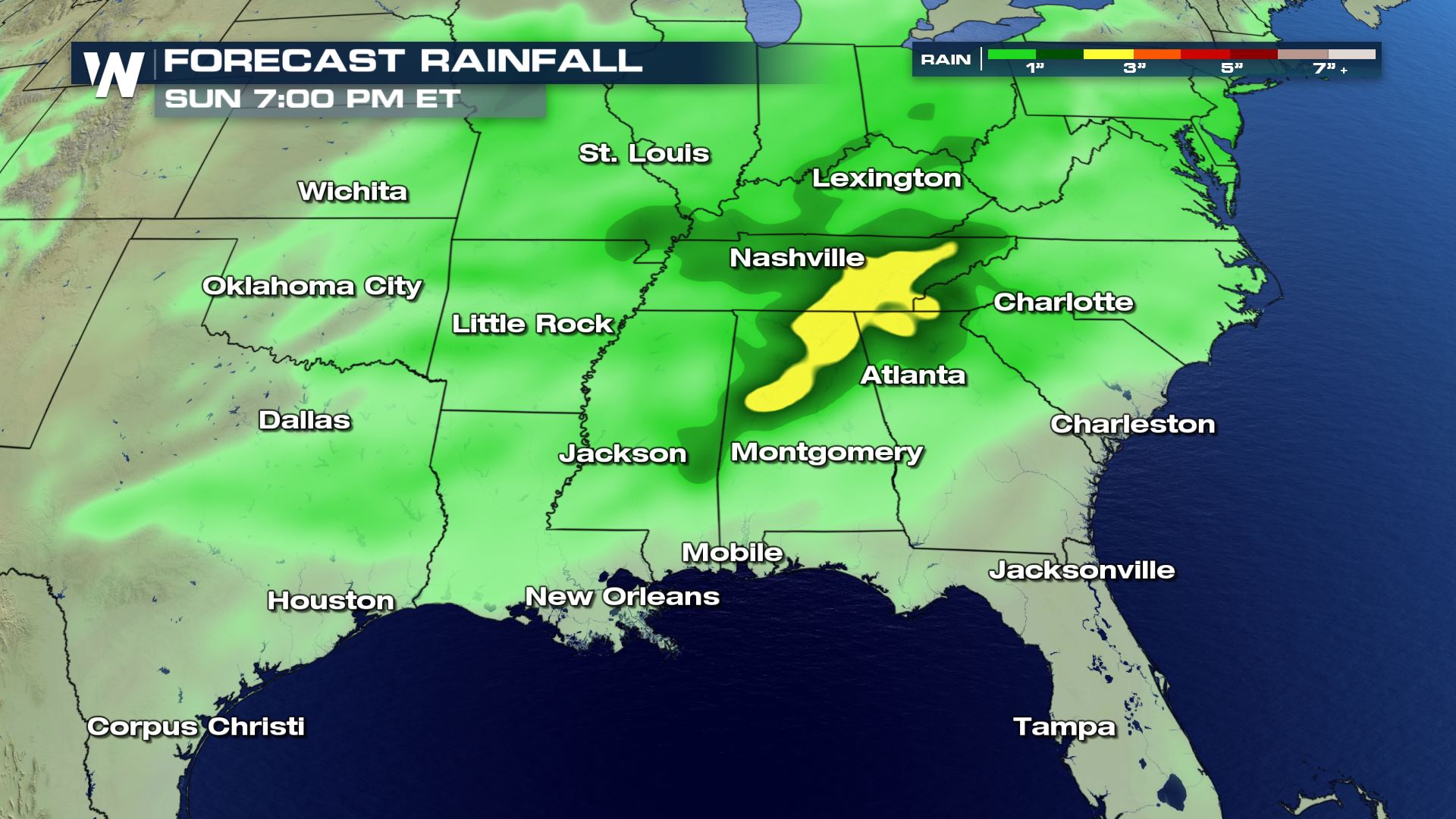 For WeatherNation, I'm
Meteorologist Greg Rule