Multiple areas of storm damage, some tornadic, have been reported across parts of the southeastern U.S. Up to two dozen tornadoes were reported to the Storm Prediction Center.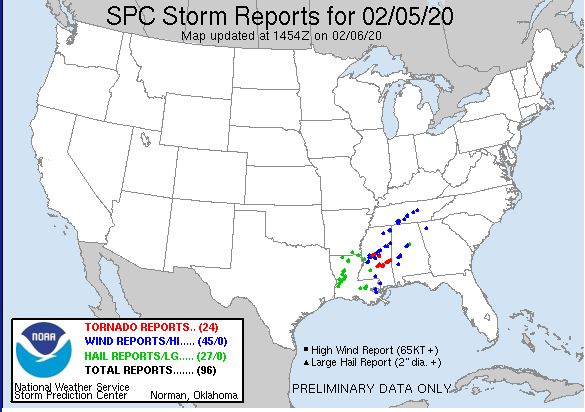 Our field correspondent Brandon Clement was on scene shortly after a tornado swept through Mississippi. The tornado hit southeast of Jackson, MS Wednesday afternoon. The area was under a tornado watch at the time. https://twitter.com/WeatherNation/status/1225192376890744832 One fatality and one injury were reported after two mobile homes were hit south of Demopolis in Marengo County early Thursday morning. For the rest of Thursday, some of the stronger storms will have the potential to produce additional damaging wind gusts and even several tornadoes. Here is a look the risk for the region. Stay with WeatherNation for the latest as we follow the severe threat into Thursday from Florida up into Virginia.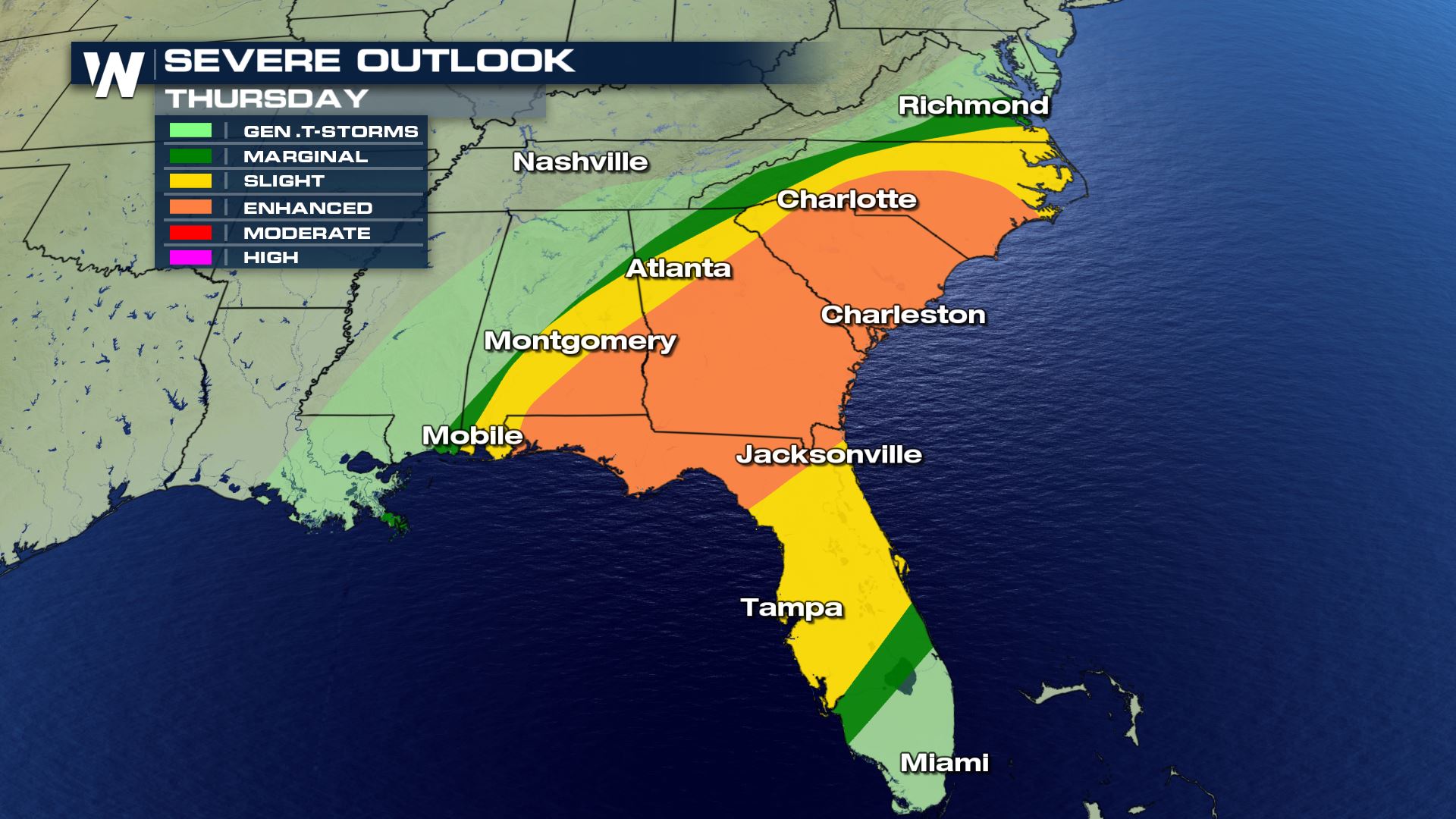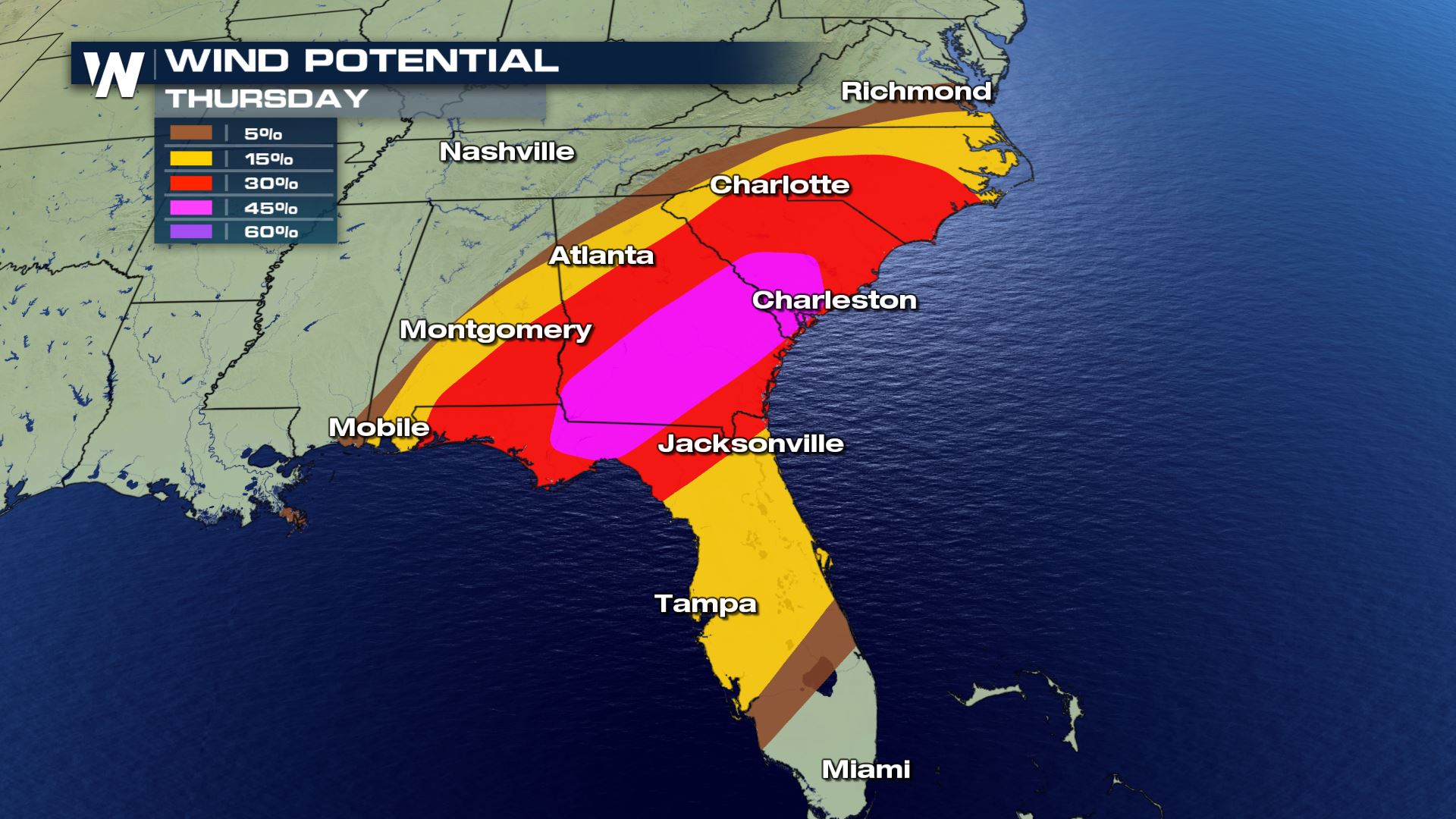 Damaging winds will be the primary threat. Meteorologist Meredith Garofalo takes a closer look at why straight line winds can be just as damaging as tornadoes: https://youtu.be/ey-032W0t3c Keep checking with WeatherNation for all the latest updates on the severe weather risk.