A low pressure system just off the coast of Florida and Georgia will be providing shower and thunderstorm chances across the Southeast today.  The severe risk will be low, but some strong storms with heavy rain will be possible.  Here is the very latest.
Severe Outlook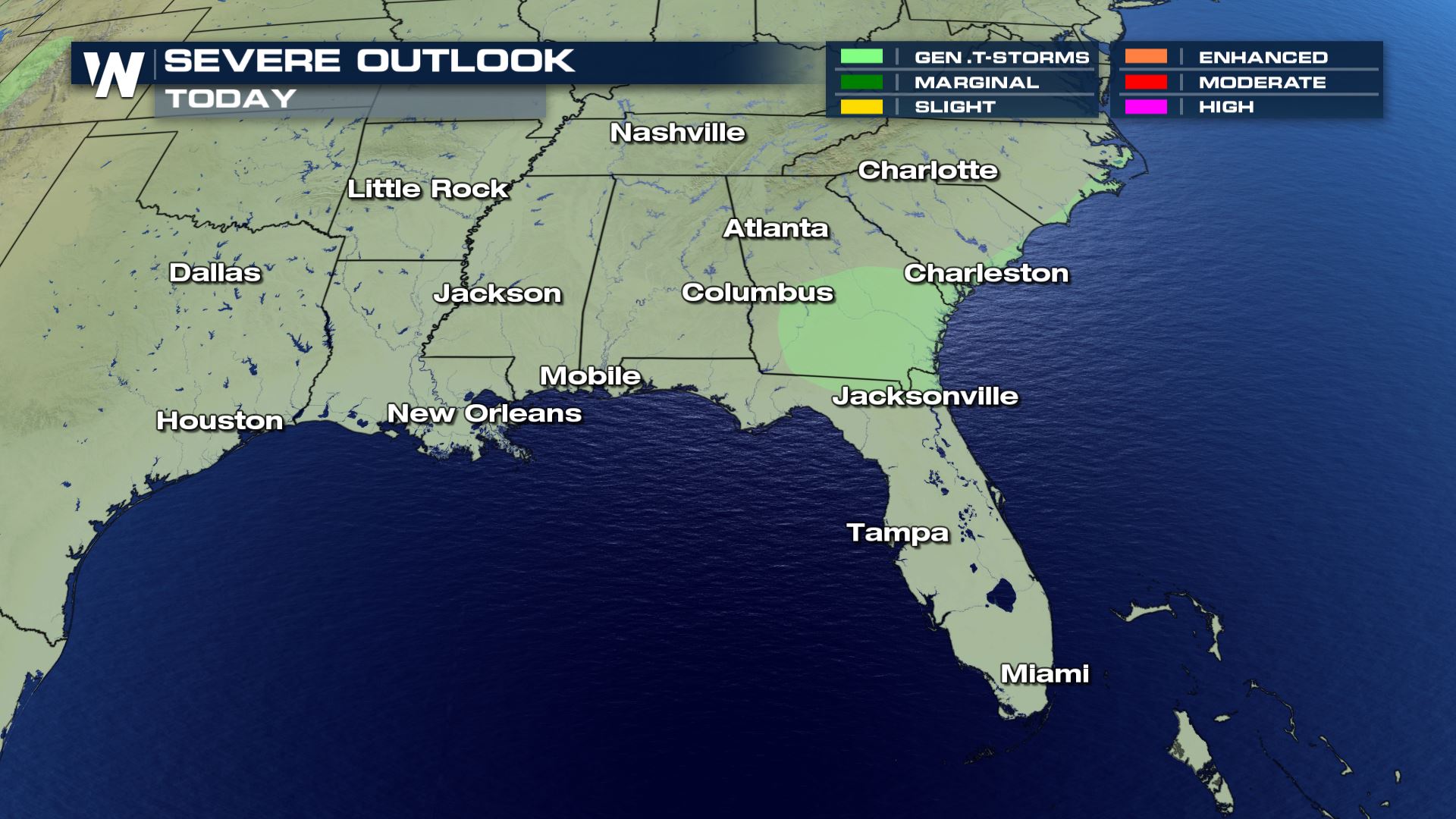 General thunderstorms are in the forecast, especially along the coasts of Georgia, South and North Carolina.  These are the areas that could see some of the worst weather today.
Forecast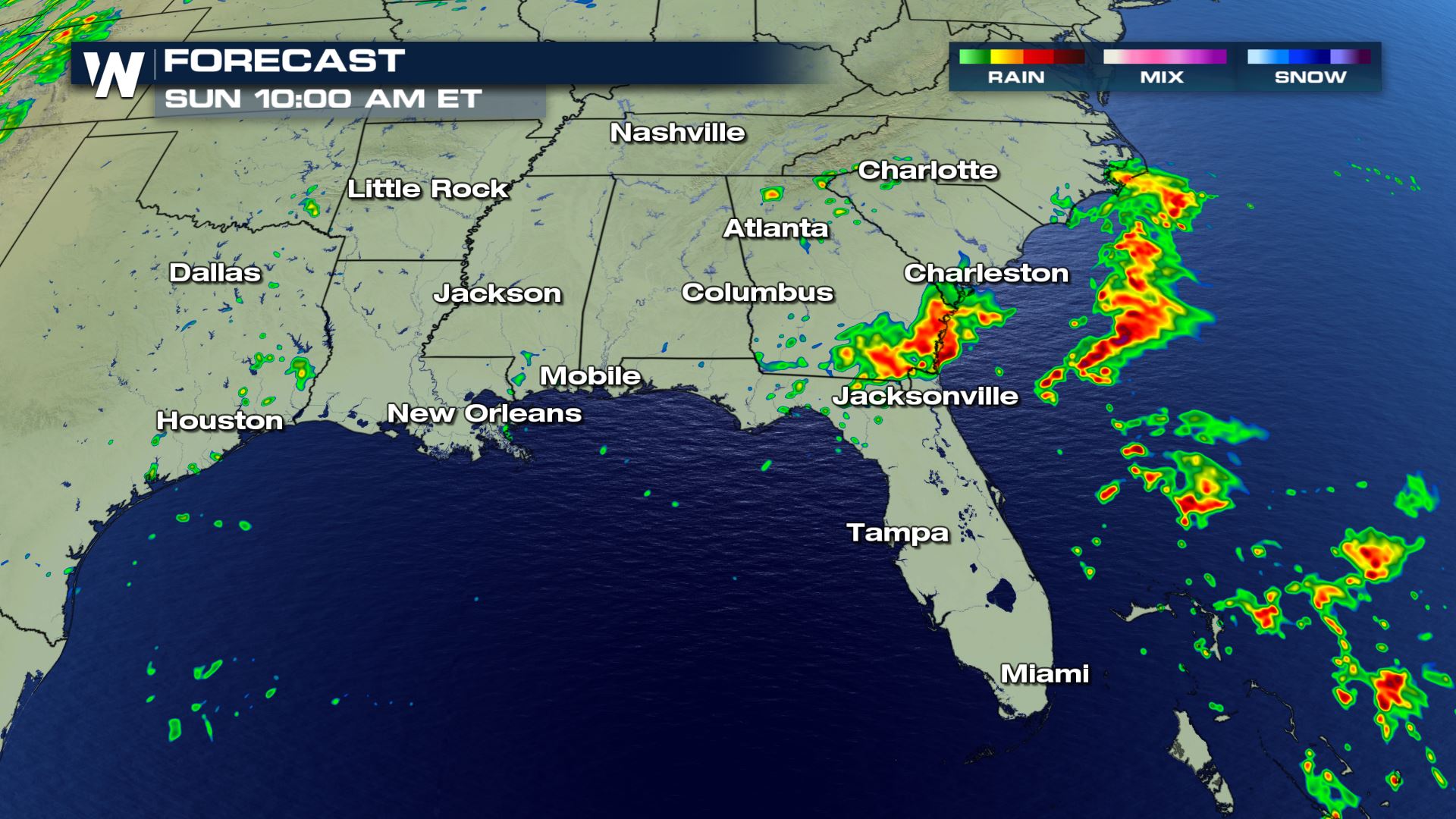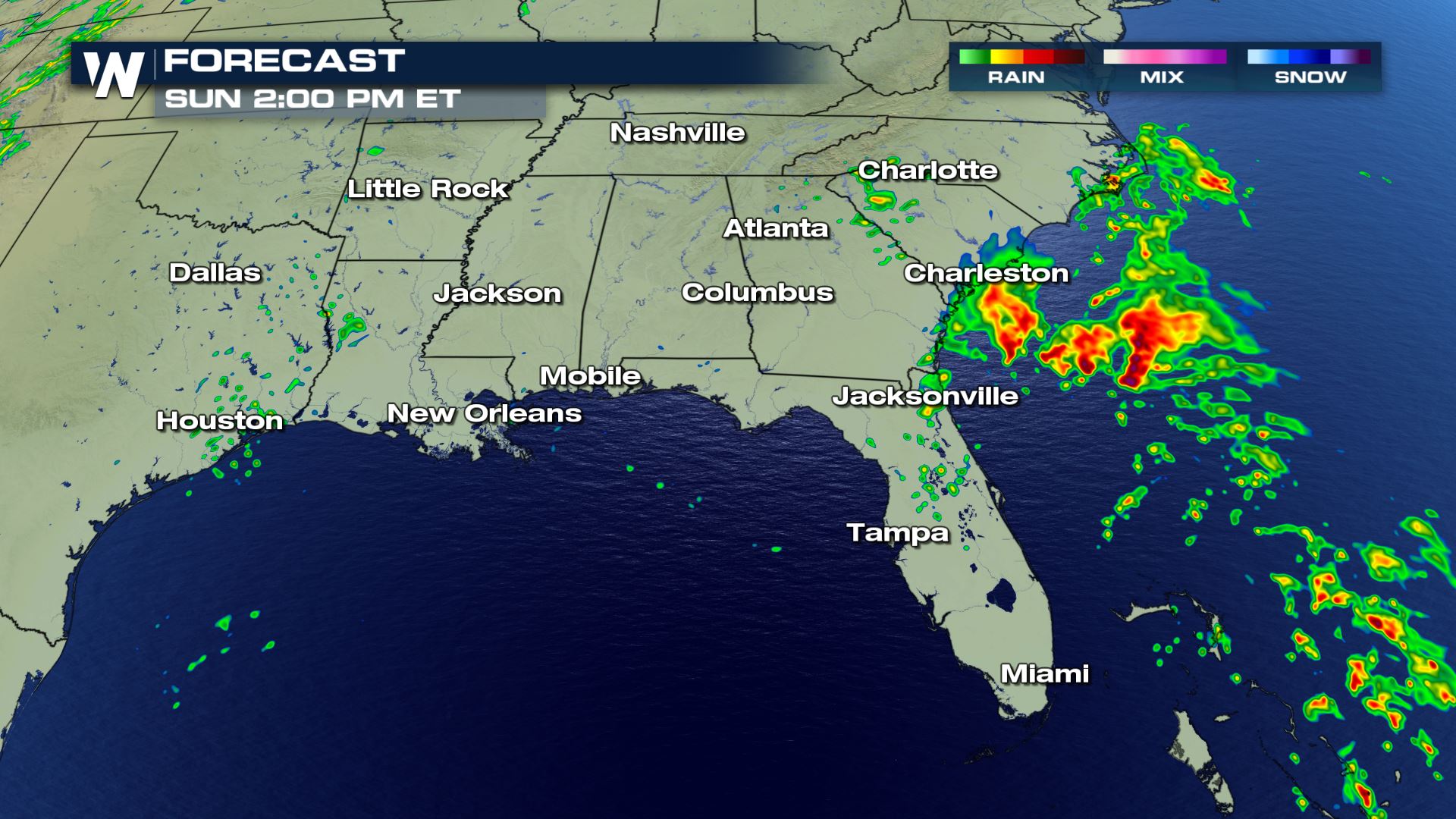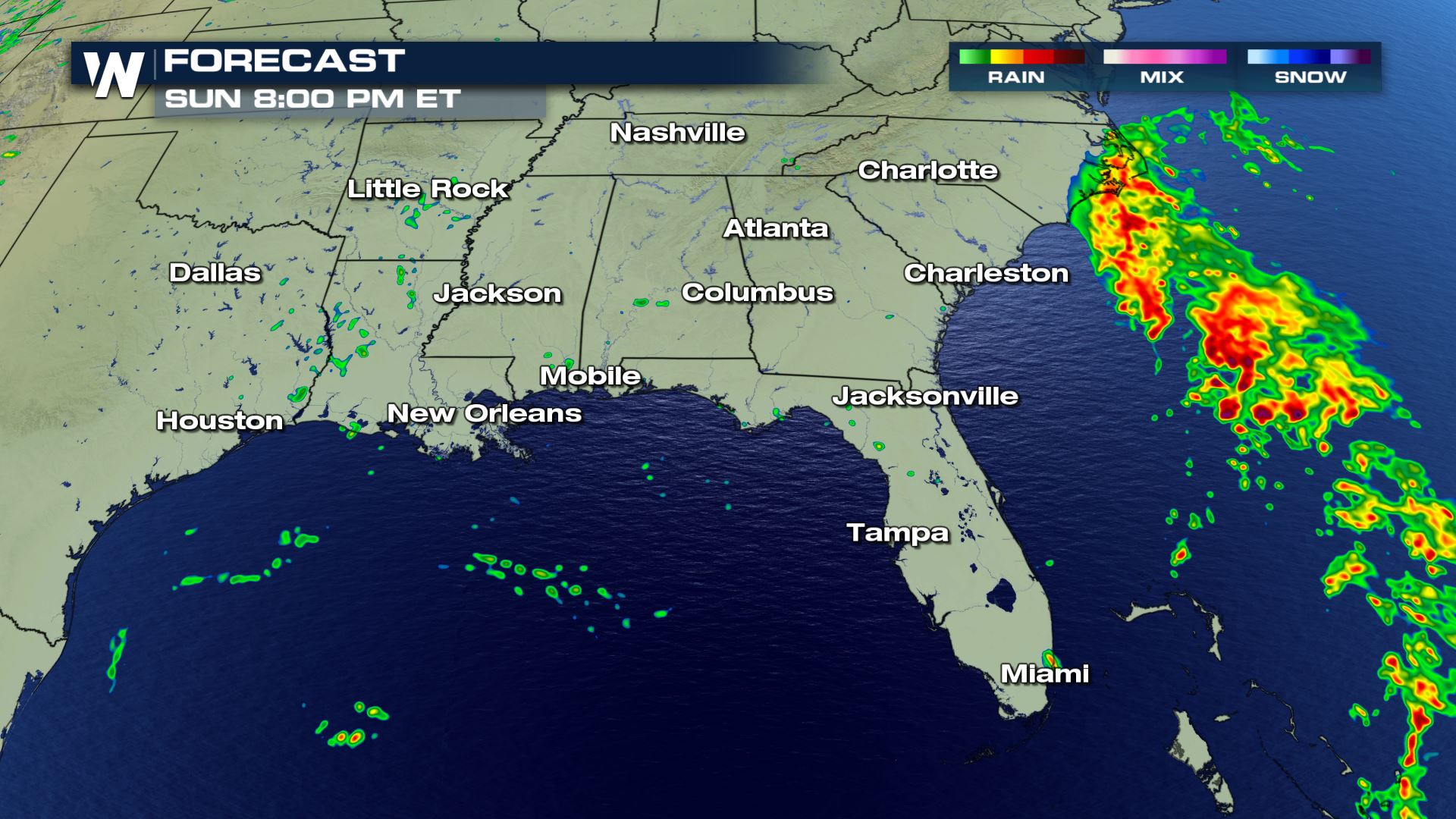 The timing for Sunday's storms will be during the morning and early afternoon.  Parts of the North Carolina coast could have showers and storms well into the late evening hours as well.
Rainfall Forecast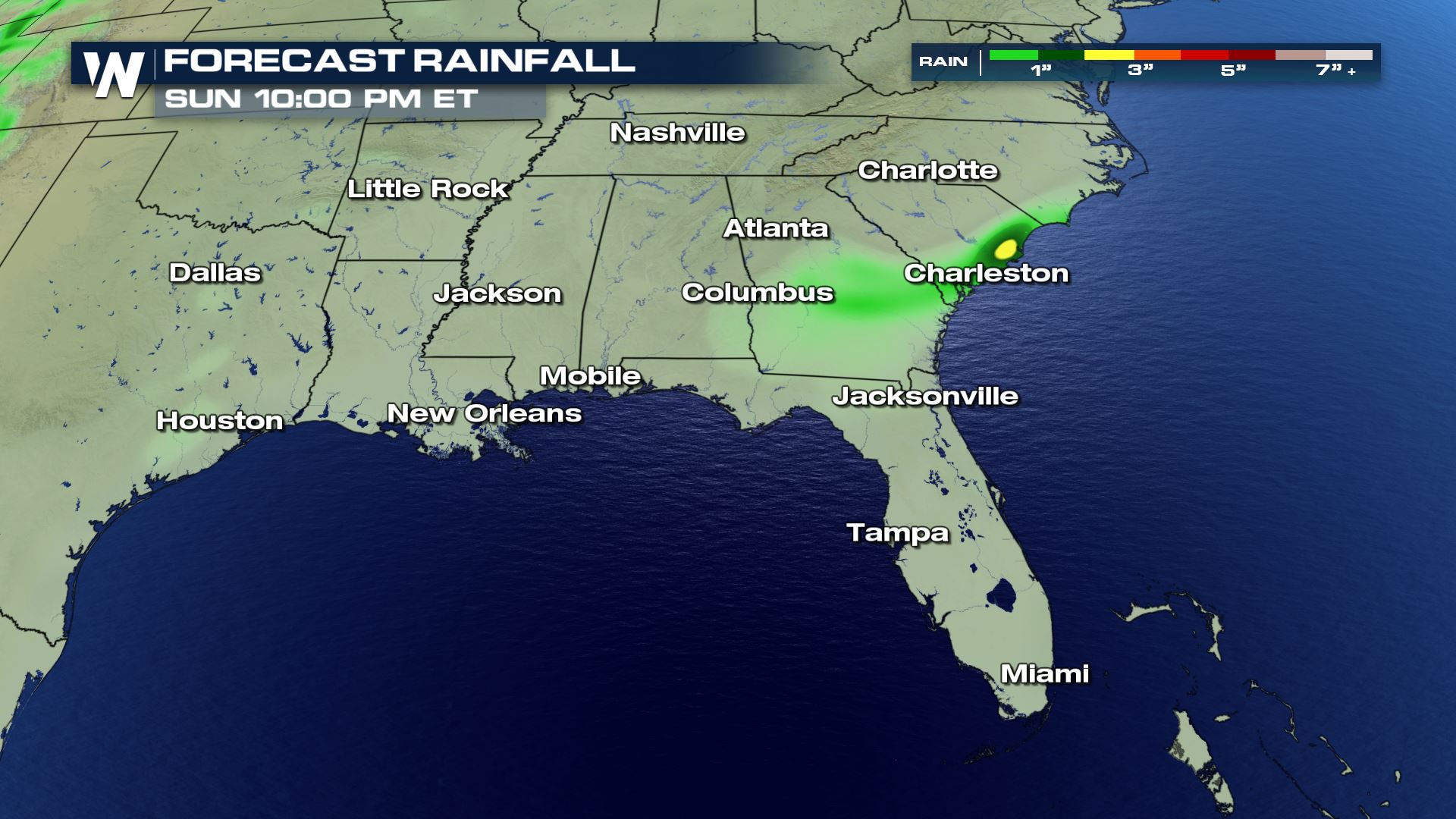 The severe risk is very low, but some areas along the South Carolina coast could see up near 3 inches of rain for the day.  This could lead to areas of flash flooding and low visibility.  Keep checking with WeatherNation for more updates on today's storms.