[
Albuquerque Balloon Festival, October, 2017, from the National Weather Service in Albuquerque, New Mexico
] On Sunday,
NOAA's Climate Prediction Center
updated the October
forecast
and made several significant changes. The initial outlook was released 10 days earlier on September 20th. Colder than normal temperatures are now in the forecast for parts of the West and northern Plains. The previous outlook had most of the West seeing above normal temperatures. Warmer than average weather is now forecast over most of the East and southern Plains.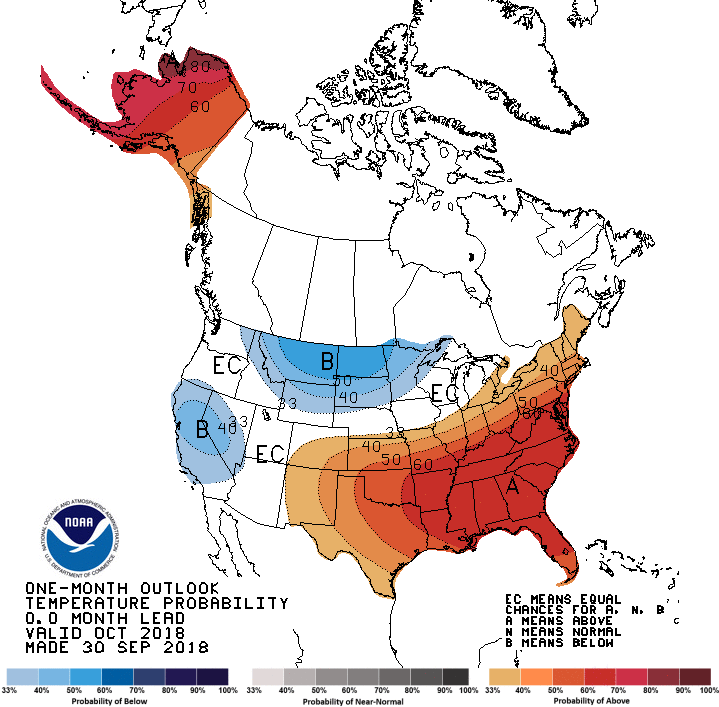 In the precipitation forecast, wetter than average weather has been added from the western Great Lakes to the Southwest. The Northwest is still expected to be drier than normal. Near normal precipitation is probable along the Eastern Seaboard, replacing the above average outlook issued earlier.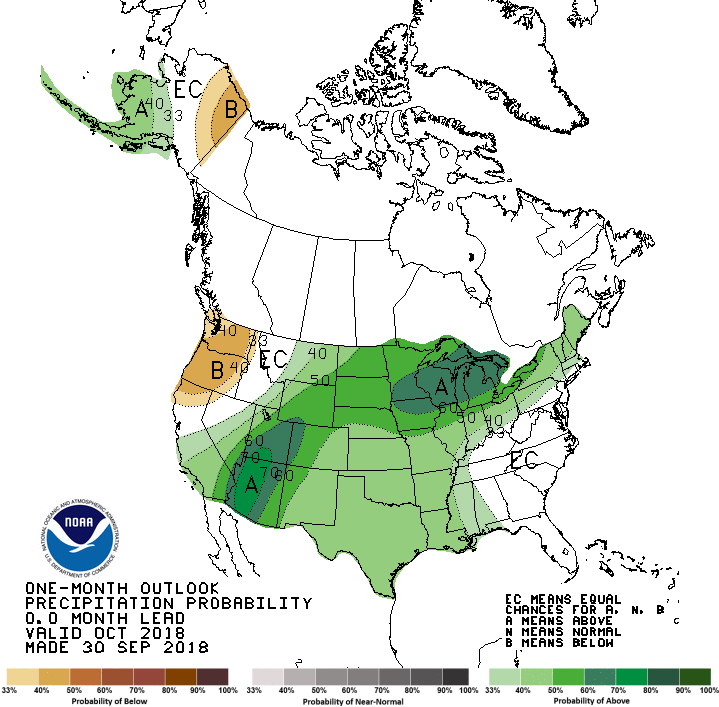 The Climate Prediction Center
states
that "the updated outlooks depicts some substantial changes in some areas as model guidance has been quite variable at times over the past several days." The previous outlook noted "on most occasions, predictability reaches a general minimum overall during the month of October for the U.S. forecast domain as it is in the middle of the shoulder season (September-October-November) that resides between the transition from the summer months to the cold season." https://twitter.com/NWSCPC/status/1042759986332487680 For
WeatherNation
: Meteorologist Mace Michaels