We have seen significant icing this week with ice causing problems from Texas to Tennessee from roadways to power outages. Over half a million people through the southern plains are without power today. Our top reports show nearly an inch of ice accumulation through Texas and nearly 2" of sleet into northern Arkansas. Given cold temperatures lingering, it will take some time for all of this to melt. Please do not try and travel even as this event is winding down.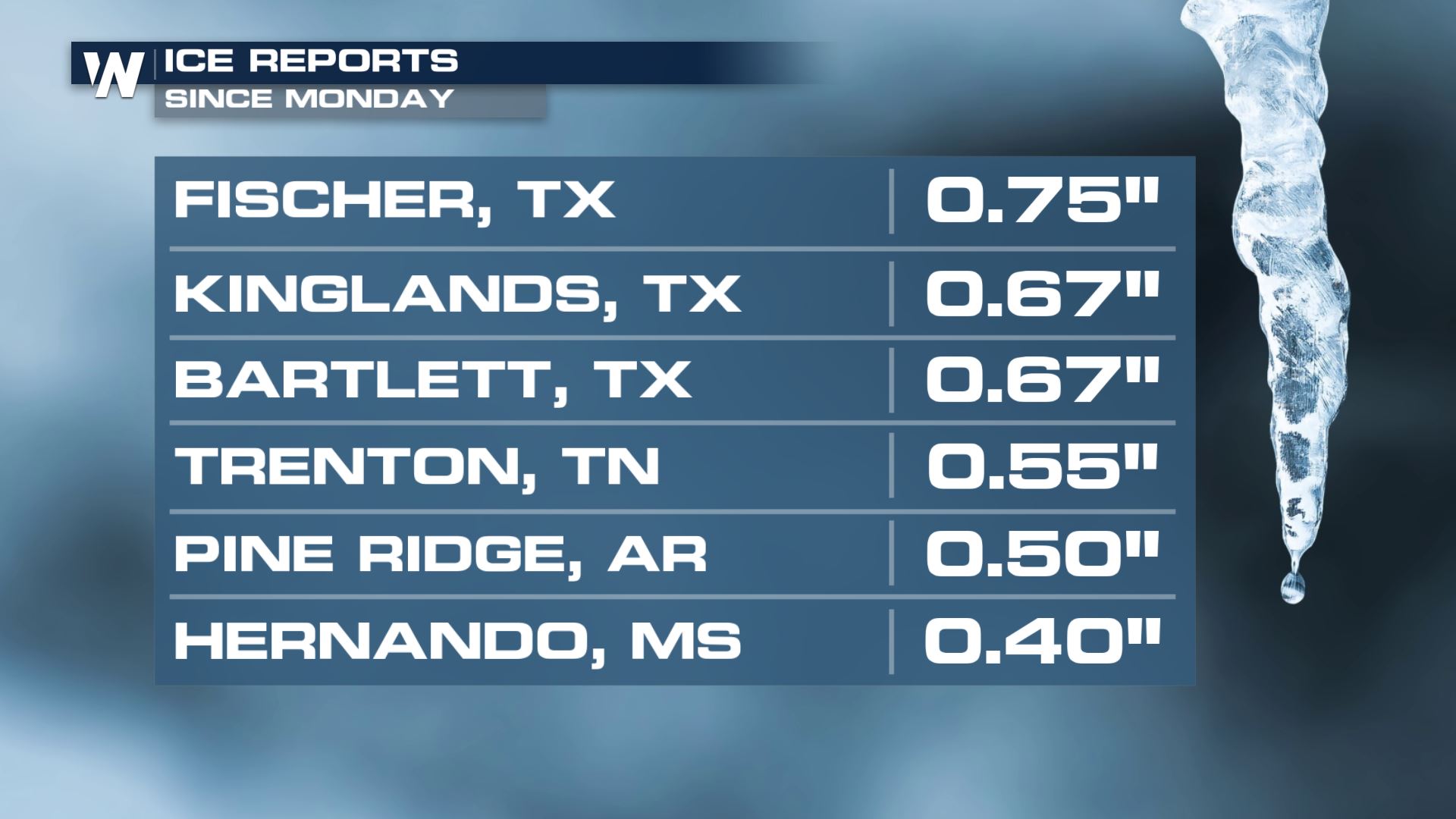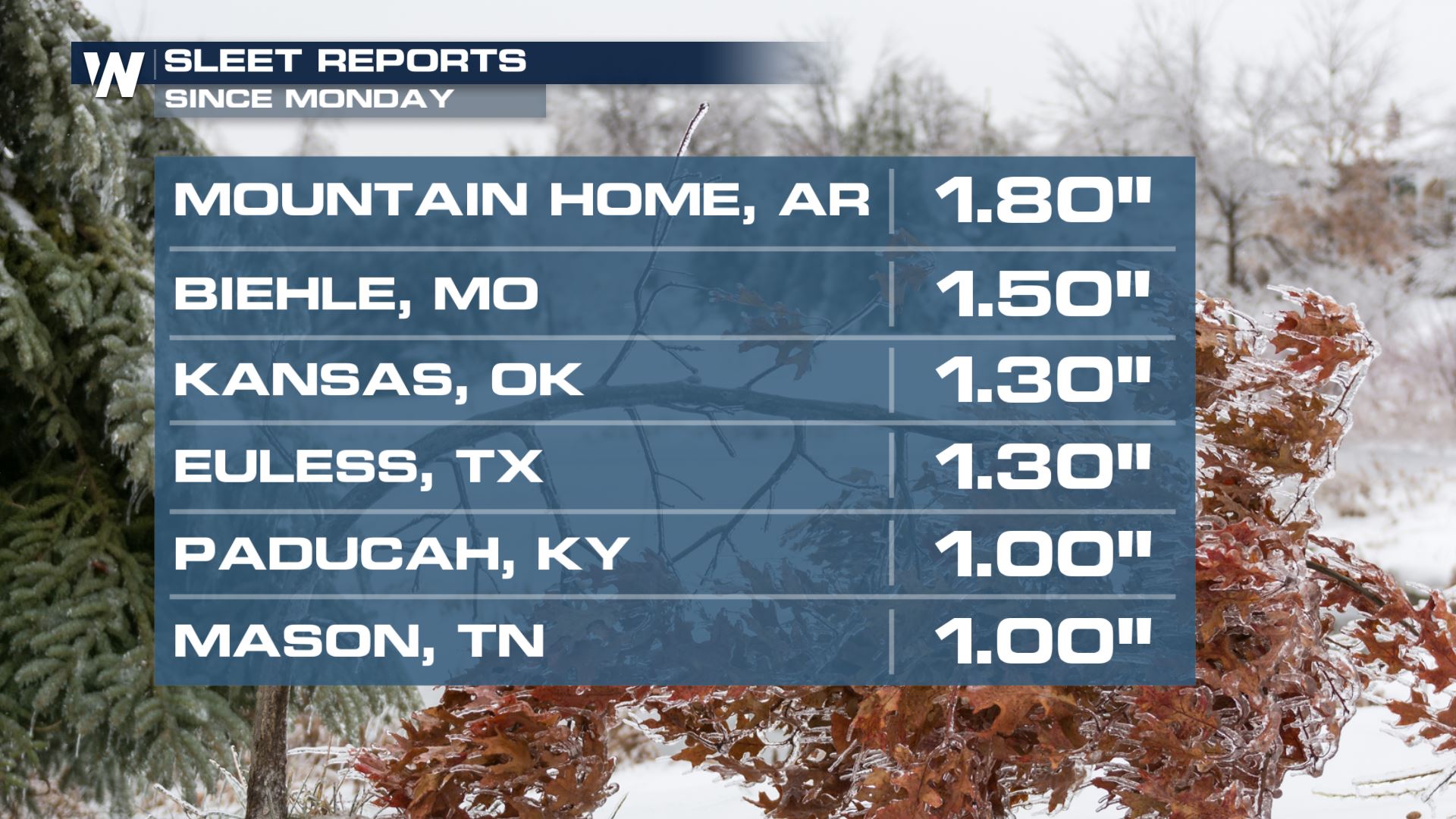 Additional ice accumulations through the rest of the day today will be on the order of 0.10" - much less compared to what we've seen so far this week, but icy roadways are still anticipated and even if you don't receive any more ice or sleet today, we are cold enough that what is already on the ground isn't going anywhere.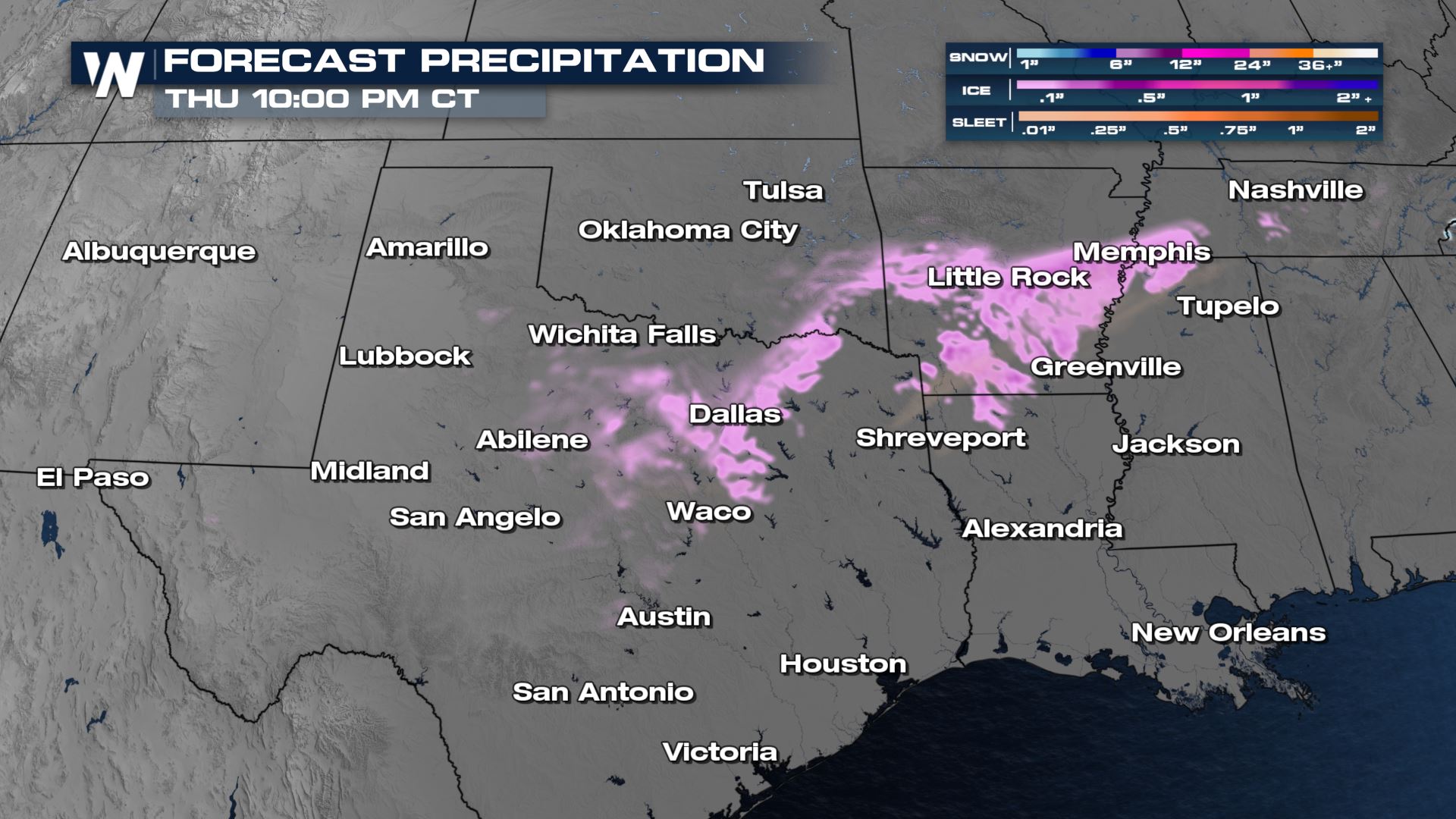 Ice will continue to taper off through the late morning, but impacts will likely linger through the rest of the day. Black ice is possible overnight into Friday in areas that don't see evaporation. Power outages could persist for days in some areas, if not longer.
If your power goes out, run generators at least 20 feet from the outside of your home and if you're using a space heater inside, put it at least three feet away from any flammable items.