An area of low pressure is moving off of the Rockies and into the Central Plains through the end of the week, generating severe storms and flooding rain. In Kansas, there has been several tornado warnings and confirmations of tornadoes throughout the day, For the overnight, the greatest risk of severe weather can be found in Kansas, Central Oklahoma, and North Texas. All severe threats remain on the table including very large hail and tornadoes which a few could be EF-2 or stronger.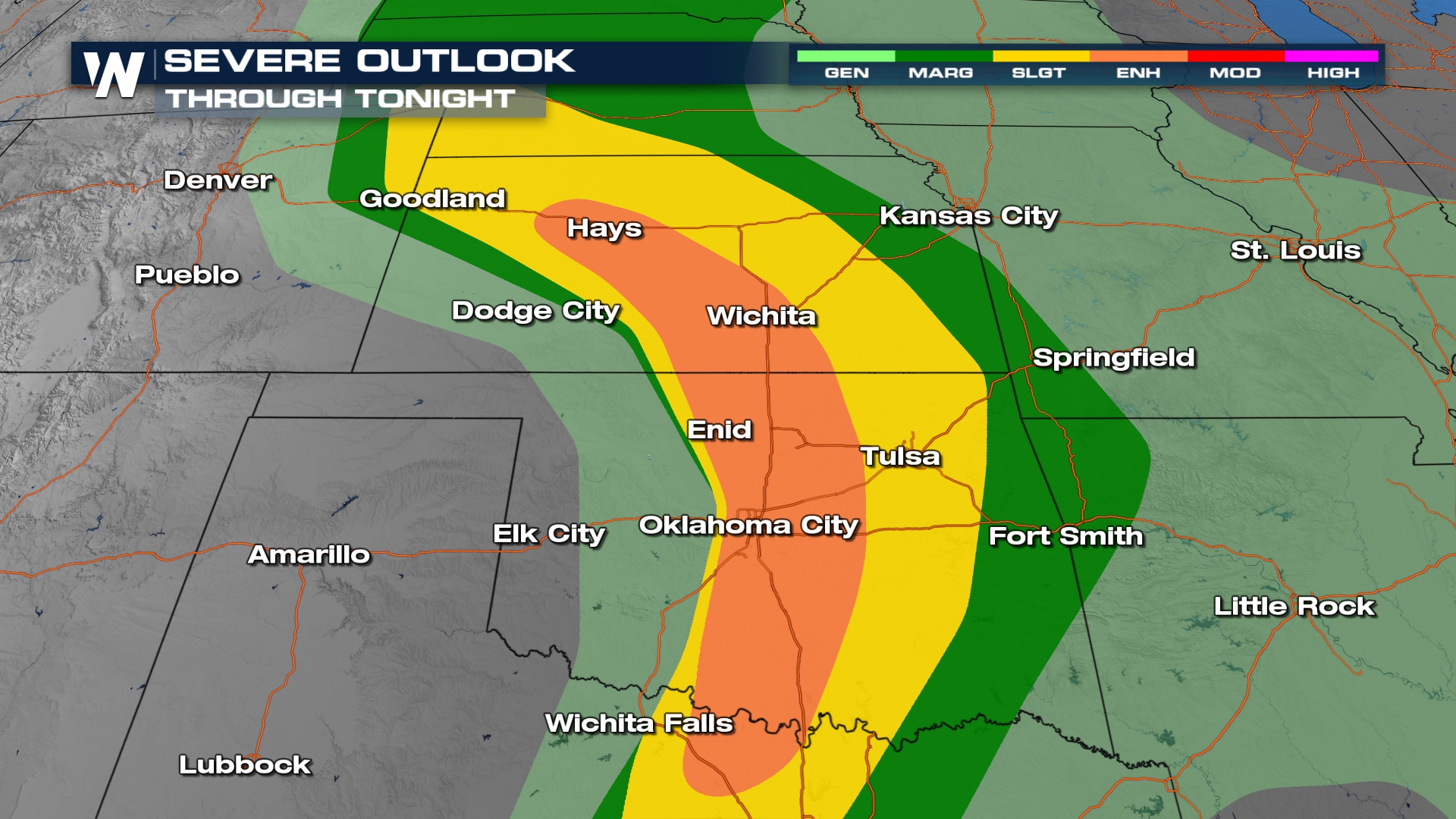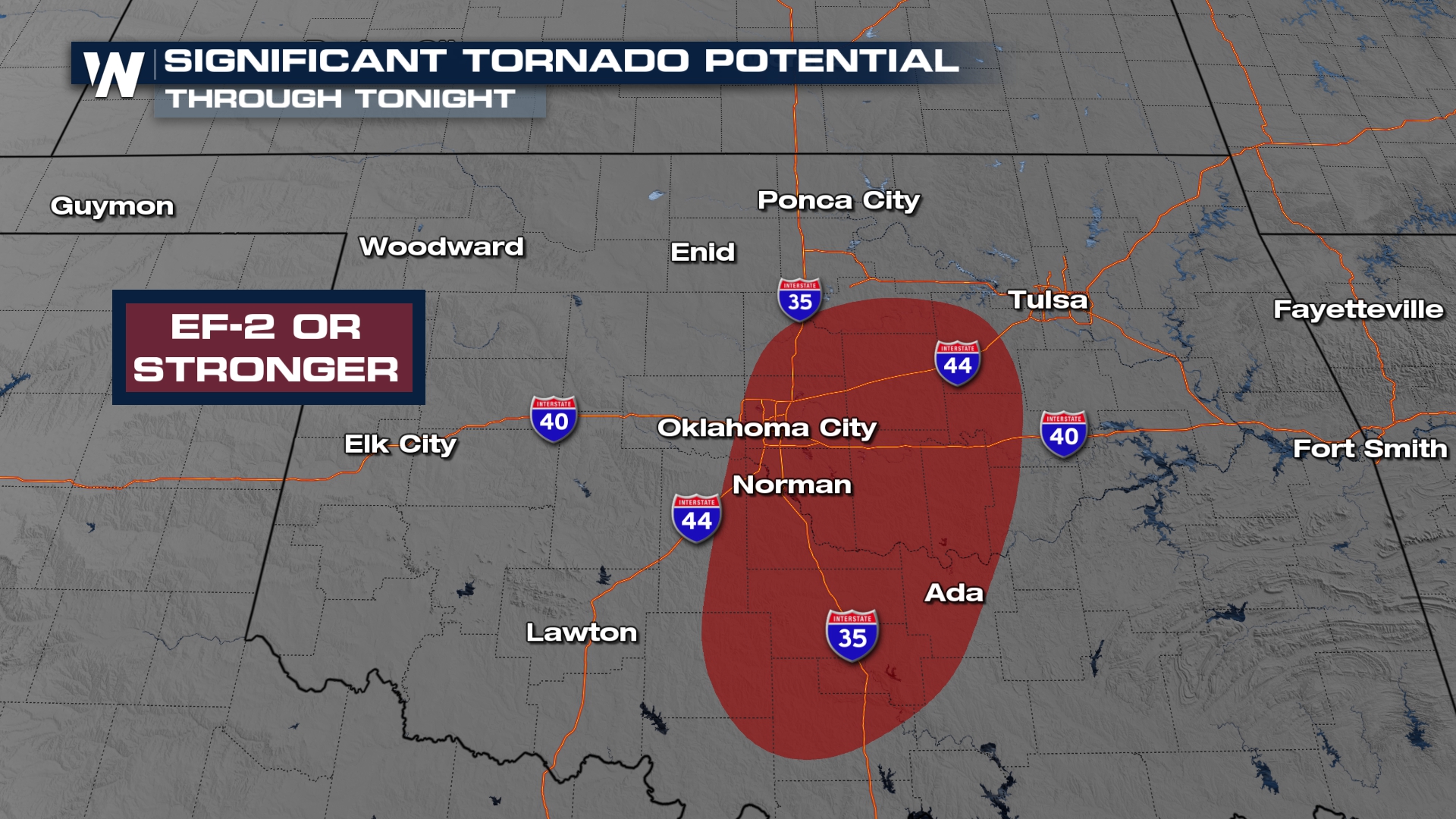 Have multiple ways to receive weather alerts tonight! After midnight, thunderstorms will begin to weaken in Oklahoma. However, we will still see lingering rain chances closer to the low in Western Kansas.
Stay with WeatherNation for the latest on the severe weather threats, and why various areas will be impacted. We are streaming 24/7.