Arctic air from Canada has been grasping much of the central and western U.S. leading to the icy mess across the South. And after some slightly warmer weather Wednesday, another blast of winter is in place for the High Plains of the Dakotas and Minnesota to round out the work week. Wind chill alerts are in effect for North Dakota and Minnesota along with parts of Wisconsin. Wind chill values will quickly sink again as arctic air takes over. While we aren't anticipating huge wind gusts, even a little breeze at these temperatures can be extremely dangerous!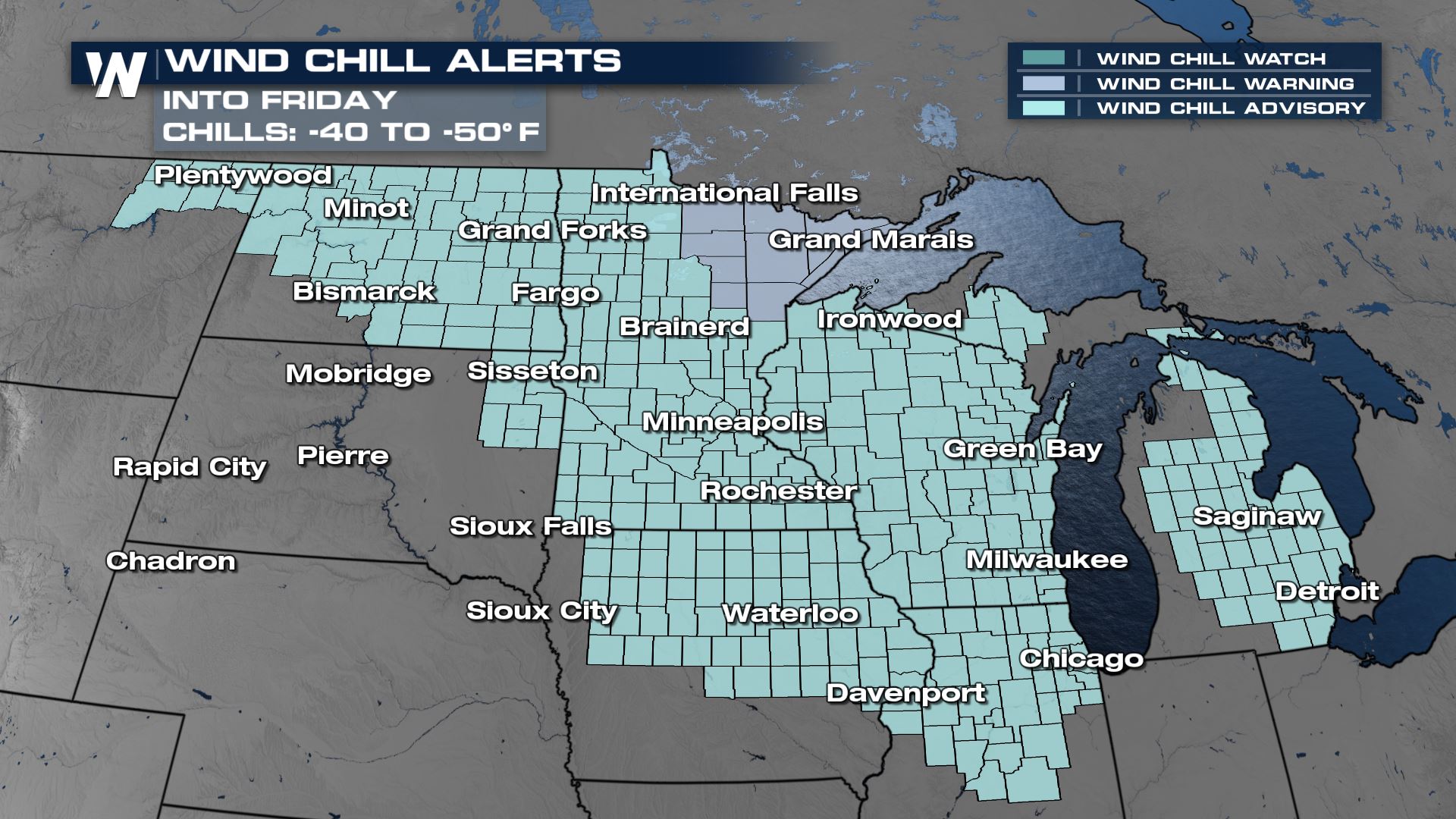 At these forecast numbers, frostbite can set in as quickly as 5 or 10 minutes on any exposed skin. Cover up any exposed skin before you venture outside, especially if you have to work outside. Layers, layers, and more layers! The heart of the cold air will move east through the end of the week, with much warmer air quickly replacing it from the west. Still, expect the feels like temperature to be anywhere from 15-25 degrees colder than the actual temperature.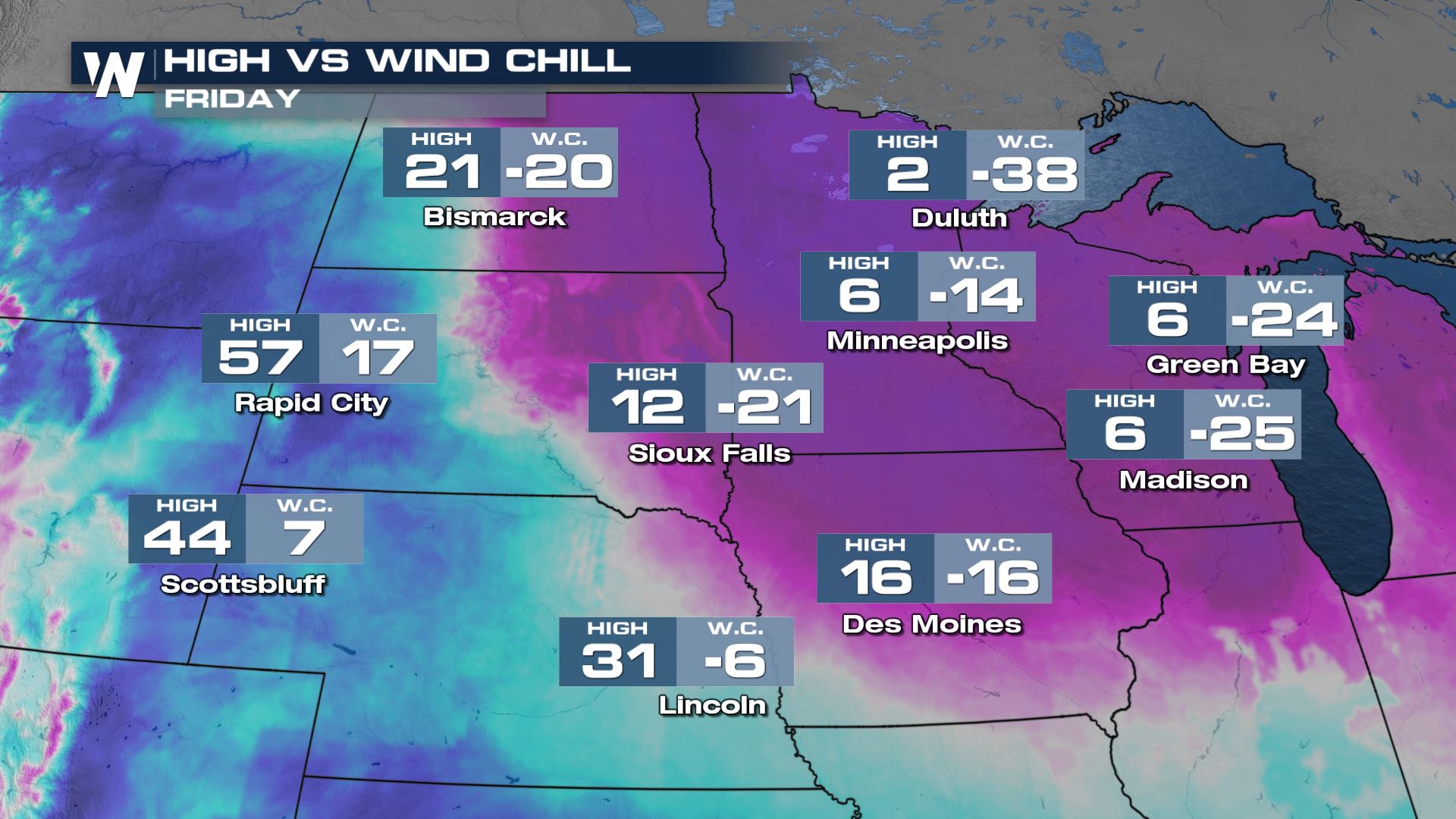 Stay with us here at WeatherNation as we track the cold and please stay safe!